You could be broke for many reasons. Perhaps you lost your job or were hit with medical bills. Maybe unexpected expenses arose, draining your bank account before your next paycheck, or your debt payments became unmanageable because of overspending or higher interest rates.
Whatever the reason, you could find yourself in a situation where you need to save money to cover expenses, make payments, or rebuild your life.
How Common is Debt?
If you find your financial goals derailed, you are not alone. Up to 340 million Americans have some form of debt – that is an overwhelming majority of Americans. As many as 28 million have accounts in collections, meaning the credit card company is actively trying to collect because of non-payment.
Unlock Sustainable Investing Opportunities 🌿
Join the green revolution by investing sustainably with our top partners. Discover platforms that align with your values and offer remarkable opportunities for growth.
Being broke affects every aspect of your life, from shopping for food to paying rent or your mortgage to enjoying your social life and doing activities with your family or even paying for life-saving medicine or surgery. The good news is that you can alter your habits to get out of your financial situation.
Here is a look at what to do when you're broke and unemployed.
What Do You Need to Start Saving Money When You Are Broke?
You will need money management tools to plan your budget, spending, and savings and track your progress toward your goals.
The good news is that most of these tools are digital, and you can find free or low-priced versions online. As long as you have a computer, tablet, or smartphone, you can access them and carry out your financial plans. Here is what you need to start saving after becoming broke.
A Fee-free Bank Account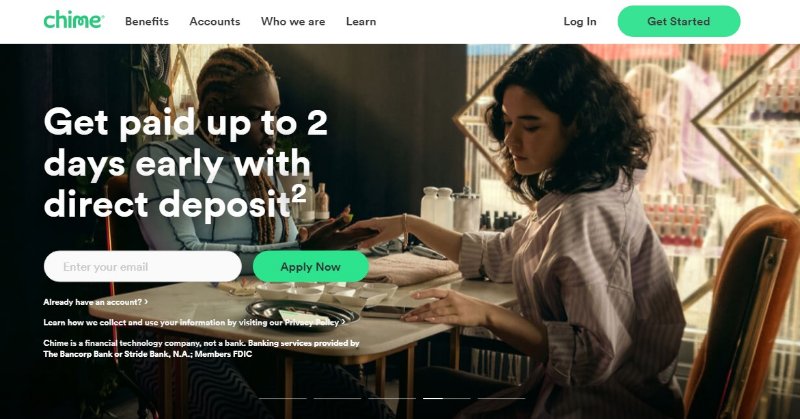 A checking account without added fees, such as monthly charges or overdraft penalties, is essential to launch your money-saving efforts. Chime is an excellent example of this type of bank. It offers online-only accounts without monthly fees or penalties, and it also boasts a free savings account and a credit score-building system.
See Related: Best Online Banks Like Chime: Top Alternatives to Consider
Cash-back Apps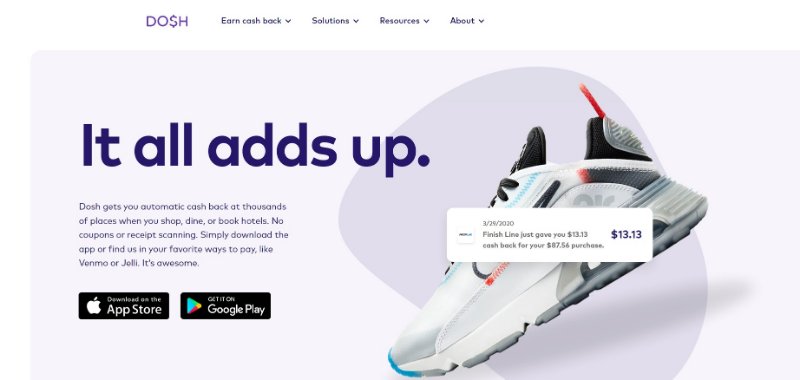 Every cent counts when you are saving and reducing spending money. Apps like Dosh allow you to earn cash back on purchases.
Dosh stands out because it offers cash-back automatically when you shop in-store. Unlike its competitors, it does not require you to upload a receipt to earn your savings. Even when purchasing necessities, these savings add up.
See Related: Most Unethical Banks You Need to Avoid
An Investment Account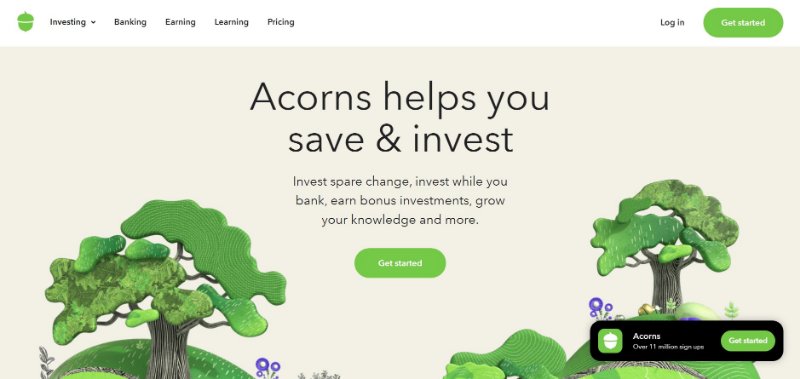 It is never too early to start investing. Money in an investment account can grow through compound interest and shrewd investment choices. Even a modest amount, saved consistently, can add up.
Acorns, Robinhood, or Betterment are good starting points for investors with limited capital. Once you start saving more and reducing your debts, you can switch to a premium platform like Personal Capital to grow your wealth.
See Related: Best Banks for Low-Income Earners
Accounting Software
Accounting software allows you to track your purchases, set goals, and find areas to cut spending. Some of these products, such as QuickBooks, have membership fees, but others, like Wave, come with a free account option. You can connect your bank account or debit card to the software to track cash flow with minimal effort.
See Related: Best Impact Investing Software for Measurement & Metrics
A New Resume/CV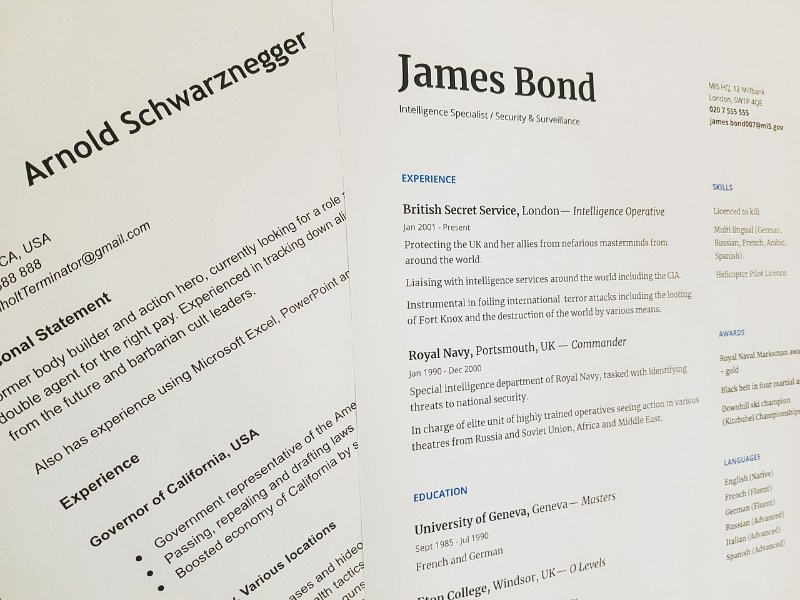 Whether you are looking for a new, higher-paying career, a second job, or a lucrative side hustle, you will need an updated resume when applying for work. In addition to updating your work history and skills, you should try to tailor your CV for the types of jobs you want.
See Related: Are Personal Loans Bad? Here's What You Should Know
A Secured Credit Card
If you do not have a good credit history, you can begin rebuilding it with a secured card. These cards require a security deposit and have a low minimum balance. However, if you make payments on time and pay off the entire balance each month, you will see an increase in your credit score.
The companies offering secured credit cards typically report to credit bureaus regularly, so you will see a faster score increase compared to a regular credit card. Once you have the necessary tools, you can start learning how to save money when you are broke.
See Related: Sustainable Finance: Different Types of Green Financing
The Steps for Saving Money When Broke
You should not expect to reach your financial goals immediately. Even on the off-chance, you win the jackpot, your finances won't be squared away until your taxes are sorted.
However, if you adopt specific habits, you can save extra money over time, reduce your debts, and build a good credit score. This incremental approach is the best solution if you are struggling to save money.
Prioritize Immediate Needs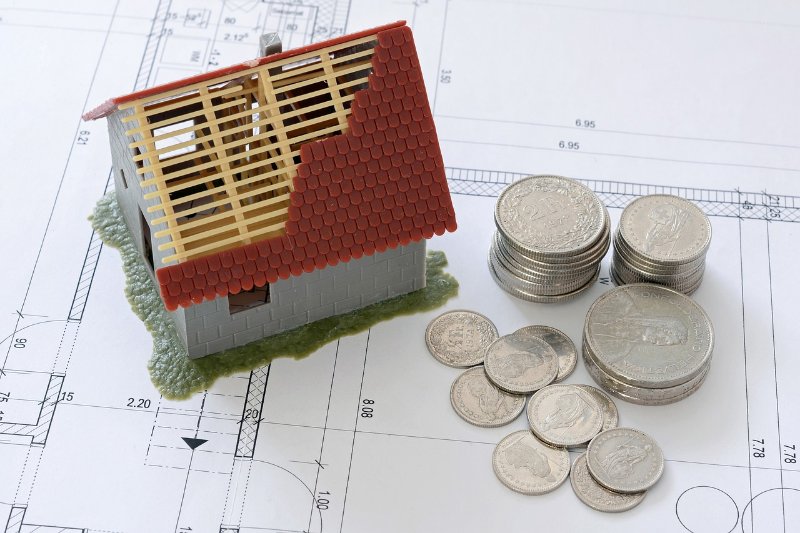 You may wonder how to save money when you are living paycheck to paycheck. The first step when you are broke is to prioritize your spending.
Your priority is covering the most necessary expenses first. Your basic needs are food and shelter, so you should always pay rent or your house mortgage first, then make sure you and those depending on you have food to eat.
Though expenses like your cell phone bill seem important, they are secondary to the basics of life. If you prioritize your immediate needs, you will avoid a worse disaster, like losing your home or your health.
This step does not mean you forego other bills. It simply means you pay your rent and food first each month before you spend money on other items.
See Related: How Much Money Do You Save With a Tesla?
Cut Spending on Basic Needs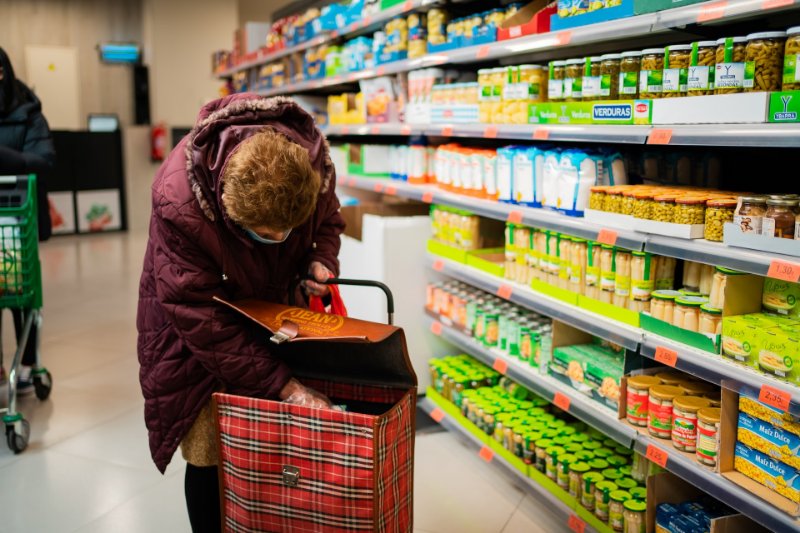 The second step is trying to lower the amount you spend on the basics. If you are successful in this effort, it will leave you with extra cash for saving or making credit card or loan payments.
You can try to lower the cost of food and other necessities, like toiletries, by searching for coupons, shopping during sales, or buying generic items instead of brand-name products. Also, it is often cheaper (and healthier) to cook your own food rather than relying on more expensive processed or prepared meals. Cooking in bulk and freezing food can save you a mint.
You can also change where you shop. Some stores may offer lower prices, or they could have more generic products that are lower priced compared to name brands.
When it comes to necessities like clothing, you can consider thrift stores, which often have high-quality products at significantly-reduced prices. These items are second-hand, but if you look carefully, you can find plenty of like-new clothes.
If you prefer to shop online, consider eBay or Facebook Marketplace. These sites do not always have thrift store-like prices, but you can find good deals if you are willing to look hard enough. In fact, the last time I checked Facebook Marketplace there were a ton of free things listed – all sorts of things from furniture, to clothes, to kitchen knives.
If your rent payments cause financial pressure, you can consider moving to a cheaper place, or even moving in with family- if they're willing to let you crash, don't show up unannounced! Note that because of the costs associated with moving, this step should be a last resort.
See Related: Best Credit Builder Loans
Limit Excess Spending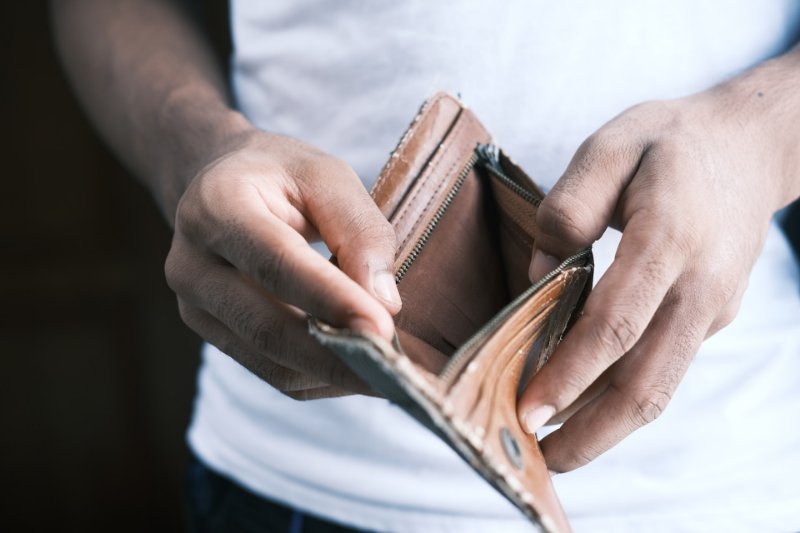 Once you have the basics covered, you can move on to the third step, which is to reduce unnecessary expenses. The bad news is that this step could involve giving up some "luxuries" that you appreciate. The good news is that once you start this culling, you will likely find many opportunities to save more money.
Start this process by eliminating paid subscriptions that you rarely use. If you have paid apps or streaming services you do not use often, consider canceling them. Chances are you will not even miss them – especially when there's always a way of streaming your favorite TV shows and movies for free…
Next, you can reduce the number of services you pay for over the month. If your family members all have separate cell phone plans, consider a family plan, which could be cheaper.
Also, if you have multiple streaming services, cancel all but your favorite one and reduce the remaining entertainment platform to the lowest-cost option. You can consider switching between services each month so that you can catch up on all the shows you missed.
Downgrading is another alternative to completely cutting out a service. I mean, what even is the point of streaming services? Especially when there's always a way of streaming your favorite TV shows and movies for free…not that I'm recommending anything shady, mind you. So bye-bye Amazon Prime and Disney+.
Anything else? You can get cheaper internet by accepting a reduced speed or lower your cell phone bills by reducing the amount of data on your plan.
You can also consider downgrading other things, like auto insurance. However, you should always be sure to retain the minimum amount of coverage you need.
See Related: How to Comfort Someone With Money Problems
Look for Other Ways to Spend Less Money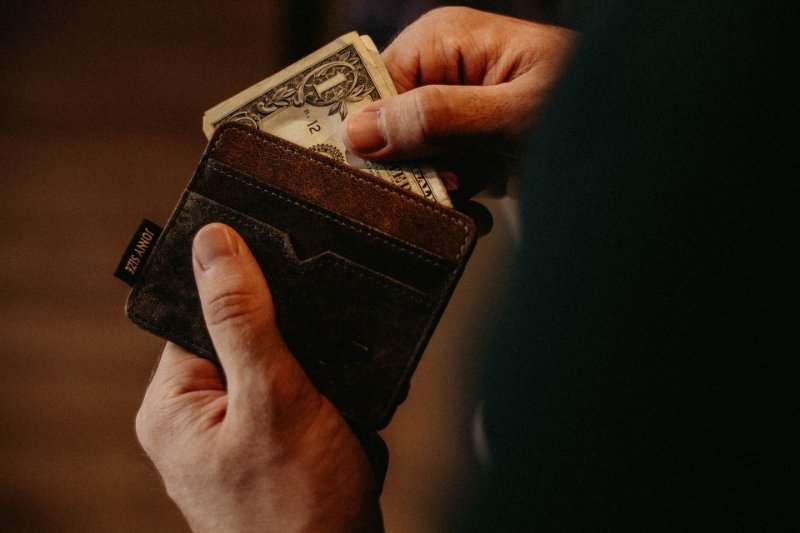 The final step of the "spend less" phase is to seek other ways to save money. Approach this effort by seeing where you spend the most money, then find ways to reduce or eliminate these costs.
For example, if gas is a major expense that strains your budget, you should consider using public transportation, carpooling, or commuting via bicycle. You might also attempt to combine trips so you handle all your errands at once instead of using more gas by driving to multiple locations every day.
Another option is to reduce utility bills by switching to energy-efficient lights, limiting shower times, stopping lawn watering, and moderating your thermostat to lower heating and cooling costs.
You should pay attention to your bills or spending after you make the changes to see if your efforts are paying off. Though the savings might be modest, they will add up if you consider the bigger picture and combine these savings with all of your other efforts.
See Related: Energy Saving in Business: Enhance Your Energy Efficiency
Find a Side Hustle
Once your spending is under control, you can find ways of making money. The steps you take during this phase will depend on your employment situation, your career plans, and your professional skill set.
If you are already employed, you can earn extra money through a side hustle. This part-time job or freelance work will help you obtain more cash for spending, saving, or debt payments. Even if you are unemployed, a side hustle can bring in quick money while you are searching for a new full-time job.
Thanks to the development of the gig economy (love it or hate it), you can find plenty of opportunities online. If you are hoping to earn a few bucks, you can opt for whatever gigs are available. However, if you want to develop a long-term side hustle, you should seek contract jobs that fit your existing skill set.
Side hustles are extremely common, with 40% of all working Americans taking freelance gigs or starting small businesses to make money outside of their regular jobs. Even then, most are still living paycheck to paycheck. Yup, it's a depressing statistic, and only getting worse, but hey, these are the times we live in.
Though there are opportunities for taking advantage of this trend, your side hustle should not interfere with your primary job. It should only occupy your spare time, not your regular work hours.
Then again, who knows? That side hustle might turn out to be more profitable than your main job and give you a new direction not just financially but in life. Just make sure you find a side hustle to supplement your former side hustle.
See Related: Best Tesla Financing Rates in the Market
Seek Other Ways to Earn Extra Cash
If you do not want a formal side hustle, you can look for a way to earn a few bucks in your spare time. For example, you could complete online surveys.
Survey companies sometimes pay consumers to answer questions or complete basic tasks on the internet. They either pay cash or give free stuff to the people who provide information.
The earnings from this type of gig are typically modest at first, but the surveys are not time-consuming and could bring you a few extra dollars when you need additional money. Some people even turn this into a full-time job!
See Related: Best Paying Jobs in Energy
Find a New Job or Career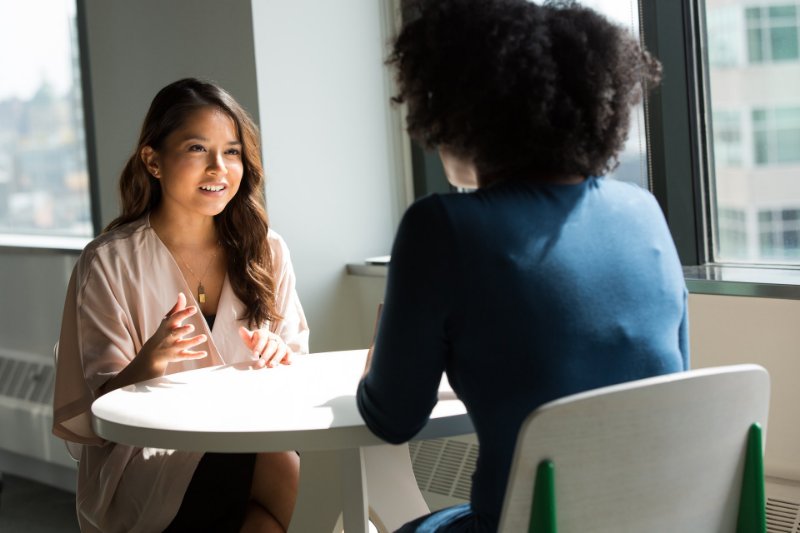 Perhaps your current job does not pay enough money or provide sufficient stability. Maybe unemployment is the root of your financial issues.
A new job or different career path can play a significant role in your return to financial health. However, there are some things to consider as you seek professional opportunities.
First, the new job should make sense financially. Obviously, if you are unemployed, anything is better than nothing. However, if you are moving from one job to another, you should have practical reasons for the switch.
People often decide to change jobs for emotional reasons. They have an issue with a boss or co-worker, find the work boring, or regret their career choice.
These motivations are valid, but you should also consider the impact on your finances. A new job that immediately strains your budget will cause more stress instead of relieving it.
The new job should not require a pay cut unless there are other upsides, such as the chance to get a promotion quickly, bonus-earning opportunities, or the chance to begin a more lucrative career path and eventually earn higher pay.
You can also count benefits in your calculations. For example, if you currently have to pay for your own health insurance, but a new job will cover it for you, it could reduce your expenses overall. The same goes for Flex Spending Accounts (FSAs), allowances for transportation or parking, and other perks.
If you are currently broke, other factors could also be significant. For example, a job where you get paid weekly might be more attractive than one that offers bi-weekly or monthly payments.
Also, if you need money fast, any job that pays better than your current one is an attractive option. The change can be worth it, especially if it helps you escape from the cycle of living paycheck to paycheck.
Here are some job search tips.
Look on job search sites like ZipRecruiter to find opportunities and research the pay rate and perks available for different jobs.
Search on the US Bureau of Labor Statistics to see the pay range and growth projections for your chosen position. These figures can help you see if raises are possible and whether experience in this position will lead to more opportunities in the future.
Ask your new employer about professional development opportunities. This type of on-the-job training can help with career advancement and qualify you for higher-paying jobs.
See Related: Best Paying Jobs in Power Generation: Careers to Consider
Reduce Credit Card Debt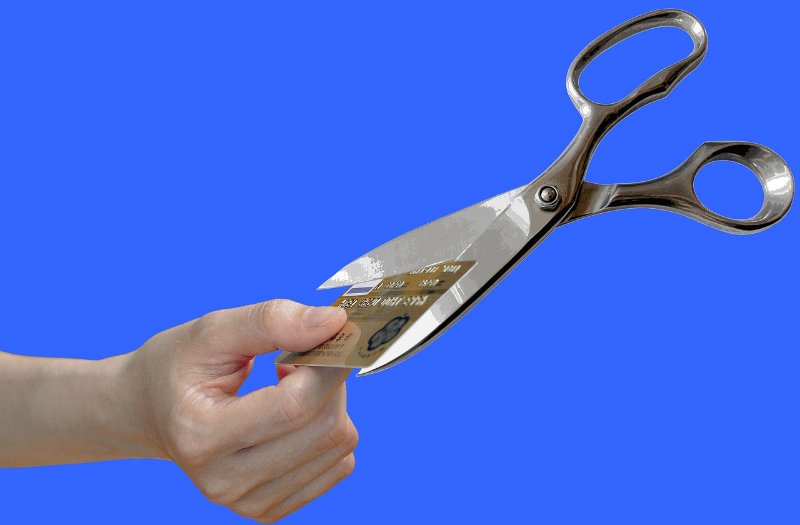 Once you control your spending and increase your income, the next step is to gain control of your debt. If you have a credit card, this process usually starts with paying down your balance. You will not be debt-free right away. If you are like the average American, you have $5,221 in credit card debt.
Bear in mind, that's just the average, many of us have it worse. If you are like most people, you make the minimum payments on your cards and carry a balance from month to month. Depending on the interest rate, it could take you years to pay off everything.
There are several strategies for reducing credit card debt faster.
Consolidation
It is possible to consolidate your debt by transferring all the balances to one account. If you have a good credit history, you can potentially get a card that offers a 0% introductory APR, which will allow you to start paying the debts interest-free.
The goal of consolidation is to get one manageable payment that you can make month after month until you are debt free.
Focus on one card at a time
Instead of consolidating, you can concentrate on paying off one card at a time while making minimum payments on the others. This strategy could allow you to make progress more quickly, and it might help you eliminate high-interest debt first before moving on to more-manageable accounts. Instead of the highest interest rate, you could also start with the card with the lowest balance first, then move up until you only have one card remaining.
The drawback is that you still have to deal with multiple monthly payments. You will need to make at least the minimum payment on all cards to avoid late fees. However, with the right approach, you can reduce the monthly payments quickly by paying off some of the low-balance cards within a few months.
Seek debt relief
Debt relief plans can help you reduce your debt without taking a loan or filing for bankruptcy. These programs typically help you negotiate more manageable payments with your creditors. This option can be very useful if you are broke or unemployed.
Debt settlement companies can help you settle outstanding debts by negotiating with creditors, but the result may impact your credit score and expose you to additional fees.
See Related: Best Impact Investing Apps | ESG Investing Options
Stop Getting into Debt!
I know, it's easier said than done, but your efforts to reduce credit card debt will be in vain if you make even more debt. It is essential that you stop using your credit cards as soon as possible. This step may be challenging if you are trying to pay your bills, but it will prolong your financial struggles in the long run.
You may need a credit card to purchase necessities like food or to pay rent. If you take steps to cover the costs with income rather than credit, you can use your card to handle the payments in the meantime.
However, you should not use credit for anything other than these necessities, or a real, genuine emergency. Ideally, as soon as possible, all the money you spend should come from income rather than credit.
Negotiate Loan Payments or Refinance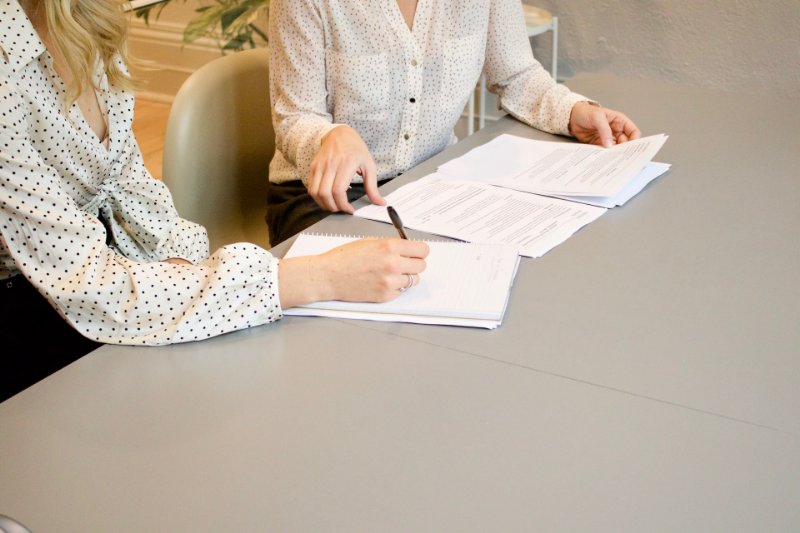 Whether you have a loan for your home, business, or vehicle, creditors typically do not want you to default. Therefore, they are often willing to adjust payment terms to meet your needs.
Some may allow you to pause payments for a couple of months while you get back on your feet financially after losing a job. Others may adjust the amount of the monthly payments or the payment due date if you need more time or more manageable terms.
Another option is to refinance your loan. This may come with additional fees, but it could lead to better terms and lower monthly payments in the long run. Refinancing is a good option if your lender is not interested in adjusting your payment plan.
See Related: How to Refinance a PACE Loan [Step-By-Step Guide]
Make a Plan to Become Debt-Free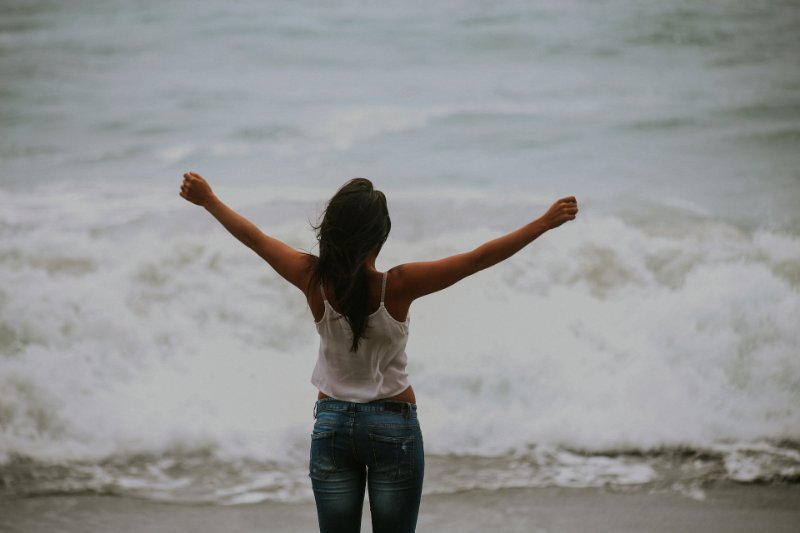 Once your finances and monthly payments are under control, you can take the final step toward becoming debt free. You might want to use a paydown calculator to track your balances and see when you will pay all your credit cards off. If you have more cash from overtime hours or a second job, you can use it to increase the payments and shorten the payback period.
Remember that "no plan ever survives first contact with the enemy" (the "enemy" in this case being getting further into debt), so don't be too discouraged if you're having trouble sticking to the plan at first, or if some unforeseen expense rocks you. Keep at it. Sticking to a good plan works.
Build an Emergency Fund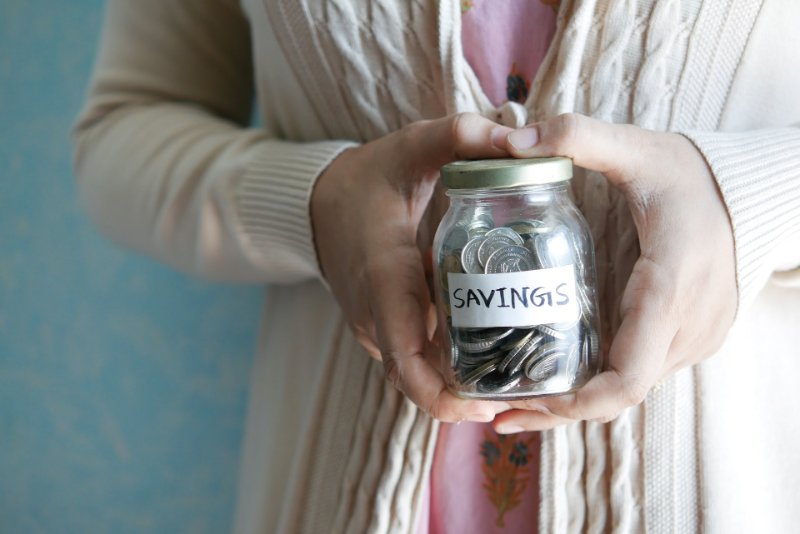 The final step in saving money when you are broke is to build a savings account so that you do not go broke in the future.
How much money should you plan to save? Most experts suggest having three to six months of expenses covered in an emergency fund. This amount will give you time to recover from an illness, find a new job, or handle other emergencies that could arise unexpectedly.
Most people do not have this amount to deposit in a savings account. However, if you save a small portion of your income every paycheck, it will add up over time and eventually give you an account that can cover at least three months of expenses.
See Related: How to Save Money & Go Green; a Step-by-Step Guide
How to Build Your Savings
When you are living paycheck to paycheck, it can seem impossible to save. However, after you adjust your spending, you can meet modest savings goals. Thanks to compound interest, even a modest amount of money can add up over time.
A compound interest calculator can help you see how much you can save over time. For example, if you can put away only $100 per month, every month, after five years, you will have over $6,000, even with a modest 3% interest rate.
How much should you save? While any amount will help, retirement experts usually suggest trying to save up to 20% of your net income. This leaves 80% for necessities and discretionary spending. However, if you have to pay off loans or credit cards, this ratio may prove difficult.
The most important thing is not how much you save, but how consistent you are with your saving. You should choose an amount that you can realistically set aside each month or each paycheck. If your income increases, you pay off your cards, or you find a side hustle, you can adjust the size of your monthly deposit accordingly.
Build Wealth
Consistent saving is important, but you should also take steps to build wealth through investments. After you have accomplished your goal of creating an emergency fund and building your savings, you can make incremental deposits into an investment account.
While you can also put money toward real estate, stocks, bonds, ETFs, and mutual funds are an accessible way to build wealth. If you purchase stocks that track the market, you can expect to earn about 10% per year, before inflation.
This return on investment is roughly the same as it is for residential real estate. However, upkeep costs, utilities, and other expenses can eat into your property profits, making stocks a more accessible way to build wealth.
Robo-investment platforms allow you to build a portfolio without having to pay expensive fees to human advisors. These sites use algorithms to help you select investments based on data you input about your finances, investment plans, risk tolerance level, and other factors.
Many of these sites have limited deposit requirements and the option to purchase fractional shares, so you can start building your portfolio with small deposits and set up automated share purchases and account rebalancing to keep your wealth growing as the market changes.
See Related: Sustainable Investing vs Impact Investing: What's the Difference?
Put It All Together with a Budget Plan
Finally, a budget plan can help you put all the pieces of your saving together. Often, when people are broke, they are experiencing the effects of poor budgeting.
You can use free accounting software to plan for your expenses, track spending, and set goals for savings and debt payments. This software is typically easy to use, and you can even link your bank account or debit card to automatically record transactions.
With this data at your fingertips, you can also easily find areas for improvement. For example, you might see that you are spending more than planned on groceries due to multiple trips to the store each week. You could attempt a weekly shopping plan and see if that helps you stay on budget.
Some software or banking apps will send you an alert when you exceed certain spending limits, so you can make better decisions about purchases.
Planning for expenses and tracking spending will help whether you are broke or financially comfortable. It gives you a roadmap for recovering from money-related setbacks and helps you prepare so that you avoid similar situations in the future.
Related Resources