Are you looking to diversity your investments, or just want to explore impact investing, but still confused? If this is the case, this article will be a great resource for you, as we we have listed some awesome impact investing examples for our readers.
According to a 2015 survey by Cone Communications, nine out of ten millennials will switch brands to be associated with one with a social or environmental cause.
It's not surprising that millennials are leading the charge when it comes to impact investments. However, to really make the distinction, we'll look at some impact investing examples in this article.
While the types of impact investing vary greatly, the bottom line remains the same.
The investor not only wants financial gain but also contributes positively to a cause that helps make the world a better place to live. It truly is a win-win situation, no matter which angle you look at it.
16 Top Impact Investing Examples
It's easier to mistake certain corporate social responsibility (CSR) initiatives as impact investments. CSR initiatives are more often than not donations or non-profit programs that large corporations basically use to develop the communities around the world.
Impact investment is a little different as investors typically also expect capital gains from their investment.
Let's look at some examples of impact investing in detail to help you make sense of it all:
Total and d.light
d.light produces and sells solar lights and other sustainable power products in mostly developing companies. The San Francisco-based company is essentially a social enterprise, working to bring lighting to some of the most under-developed parts of the world.
Its products have reached millions of customers in Africa through Total's Access to Energy Program. The French oil giant is the biggest investor/customer of the company, buying and selling their products where they are needed the most.
d.light currently works in over forty countries with field offices in major regions. Total's business with the company could easily be regarded as an impact investment.
Tin Shed Ventures
In the apparel industry, Patagonia is an instantly recognizable name. But what a lot of people don't know is that the company is actively involved in sustainable projects and impact investments.
Tin Shed Ventures is Patagonia's venture fund that primarily invests in socially and environmentally responsible startups, as per their bio on LinkedIn.The fund's portfolio is quite impressive, with stakes in startups that are directly or indirectly helping offset carbon emissions.
One of its investments is TERSUS® Solution, which is helping make washing clothes more sustainable. They use liquid carbon dioxide instead of water to wash clothes, which, in turn, helps conserve water and uses less energy.
Other Tin Shed Ventures investments include Calfornia Safe Oil (organic liquid fertilizer), Bureo (repurposes discarded fishnets), and Wild Idea Buffalo (restoring grasslands).
Ecomagination Accelerator by GE
The Ecomagination Accelerator program by General Electric (GE) is one of the best impact investing examples, as it has successfully generated over $200 billion in revenue, as well as positively impacted many industries and regions around the world.
For instance, GE loaned $1 million to Burn Manufacturing in 2013, which produces sustainable stoves for many communities in Africa.
Now, other big corporations have joined GE in this venture to invest in ideas and startups that aim to address some of the social and environmental issues plaguing many parts of the world. These include Walmart, Goldman Sachs, Total, and Statoil.
It invests up to $20 million in such businesses, which is more than ample for any good idea to successfully be implemented.
Investors' Circle
For retail investors looking to invest in innovative, responsible startups, Investors' Circle provides the right pathway. It's a group in the US that specifically curates and provides investment opportunities in ventures that create a positive effect on society.
Some of the biggest name associated with this angle network is Honest Tea and ZipCar.
With investments in over 250 startups worth $166 million, the 200 investors in Investors' Circle are a shining example of what it's like to be an impact investor.
See Related: What is Racial Justice Investing?
Investing with Impact by Morgan Stanley
Banks are often seen as money-hungry institutes that base their investments solely on returns. However, that dynamic is gradually changing, as accountability for their actions and investments is increasing. One of the banks that is actively participating in impact investments is Morgan Stanley.
It created the 'Investing with Impact' platform in 2012 that its clients can use to invest their money in opportunities that don't just bring profits but also create positive change. Another such related initiative by the bank is the Institute of Sustainable Investments.
The investment opportunities on the platform are pretty diverse that cover over 30 issue areas. It incorporates ESG criteria alongside financial projections, so clients can get the returns they want without contributing their dollars to companies and projects that are negatively impacting the environment.
Etsy
You're probably already familiar with Etsy, the online marketplace for crafts and goods. However, what you may not know is that millions of sellers use this platform to sell their unique products and make a living from them.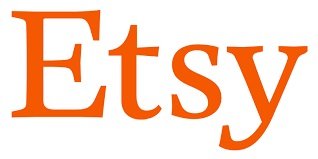 This Brooklyn-based company is backed by venture firms such as Union Square Ventures and Acel Partners. By impact investment measurements, these two ventures have made an impact investment by backing this platform.
Etsy focuses on values and sustainability a lot, ensuring its employees and sellers are treated ethically. You'll see a lot of sustainable products in this marketplace too.
Now, Etsy is partnering with a non-profit Kiva to help artisans borrow money interest-free and open their shops on the platform. Etsy is a certified B-corporation.
See Related: Best Solar Crowdfunding Options for Renewable Energy Projects
CNote
CNote is a women-led impact investment platform that helps women and minority-owned businesses. It's essentially a platform for institutional investors that has been used by some of the biggest corporations in the world too.
However, it's also open to retail investors with its Flagship Fund product.
The stories are absolutely inspiring as many underserved communities have prospered through investments made through CNote. From food trucks to nail salons, many women have benefitted and created successful businesses for themselves and their communities.
CNote reports zero losses to date, as the businesses it has supported with the capital from investors have mostly flourished. It's not surprising at all, considering small businesses play such a vital role in uplifting any economy.
GreenVesting
GreenVesting is a green crowdfunding platform based in Germany. It exclusively lists projects that focus on renewable energy.
It's open to the general public and is part of the growing list of sustainable crowd investment platforms around the world.
Each project has unique terms, and investors have all the information at hand to make the choice. The returns are either paid at maturity or during the term of the loan. The platform also provides information about the impact the project will generate, so you know exactly what your money is going to do.
It's one of the many impact investing examples that are providing impact investment opportunities to the masses.
The minimum investment is just 100 Euros.
See Related: What Does Impact Investing Mean?
SNS Impact Investing and Pro Mujer Bolivia
One of the best examples of impact investing companies is SNS Impact Investing. It has the term right in its name, so that's exactly what it focuses on. It's part of SNS Asset Management, a reputable investment firm in Holland.
A notable impact investment by the company is Pro Mujer Bolivia, which is a microfinance company based in Bolivia. Microfinance in itself can be considered a positive impact investment as it helps uplift low-income communities by giving them funding to start businesses.
Pro Mujer Bolivia is doing exactly that by providing microloans to poor women in the landlocked Southern American country.
The highlight of this investment, which amounts to $3 million, is that it's in their local currency. As a result, the company has working capital ready to be disbursed to borrowers in the local communities.
Such microfinance loans typically have lower default rates, so these are generally good investments and are among the many types of impact investing.
See Related: Best Impact Investing Books to Read
Collab Capital
Collab Capital is creating opportunities for investors to invest in African-American entrepreneurs. It takes money from institutional investors and invests in budding Black businesses in different states in the US.
The startups they invest in are innovative, relevant, and promising, giving investors good returns.
As impact investments touch social issues as well, investing in Black entrepreneurs and their businesses is a great opportunity to create social justice. By providing growth opportunities to minorities through investments, one can not only earn handsome profits but also help create change along the way.
Evergreen Cooperatives
Evergreen Cooperatives is a group of cooperatives investing in and operating green businesses in the city of Cleveland, Ohio. It's one of the pioneering impact investing examples of generating and recycling profits within the community.
The businesses associated with Evergreen Cooperatives include real estate, shared businesses unit, laundry company, solar firm, greenhouse, and other such sustainability ventures. Mainly investments with appreciating assets within the community to help build a better pie for everyone as whole.
Since all businesses are based in the same city, they bolster each other's growth. As a result, the impact is felt by the whole community in Cleveland. It's a genius business model that also benefits the communities.
The seed capital provides new ventures with the capital they need to grow. So they basically recycle the profits they make from investments in existing businesses to help start new businesses.
See Related: What is Sustainable Fashion?
Good Fashion Fund
The fashion industry is among the top polluters in the world. As a result, a lot of the responsibility for offsetting emissions falls on big fashion companies, especially fast fashion companies.
Good Fashion Fund is an investment fund that's truly one of a kind. It focuses on sustainable and innovative fashion production solutions that reduce emissions. It's bridging the gap between such entrepreneurs, and the lack of funding there is for such kinds of ventures.
The fund, based in the Netherlands, is making investments in countries like Bangladesh, India, and Vietnam that are at the forefront of garment production with hundreds of factories. Their investments are promoting the use of safe materials and helping create more jobs in these countries.
Citizenergy
Citizernergy is another great example of impact investment involving crowdfunding. The platform itself is funded by the European Union. Think of it as a marketplace of investment opportunities in green projects in Europe.
Projects are by European companies, but their locations aren't limited to Europe. There are also projects in Africa on the platform. Opportunities for investments include traditional crowdfunded projects, cooperatives, and even companies.
The platform is based in Portugal and offers really diverse projects. So those looking to diversify investments can benefit from the different types of investments available.
Fig Loans
Fig Loans is a certified B-Corporation and an approved CFDI which helps people with bad credit get loans. Their rates are significantly lower than payday loan companies which have predatory lending practices.
If we're measuring impact investments by the lending model, Fig Loans is pretty transparent. Also, they report credit to the major three credit bureaus. That way, the borrower can improve their credit score as they make timely payments.
Considering how financially cripple a bad credit score can make a person, the impact of this company is really powerful.
Fig Loans also works with non-profits to provide loans in communities that need them the most.
Ellevest
Ellevest is an impact investment company created by women for women. Providing a host of services and products aimed at improving women's financial independence, the company also provides investors with profitable returns.
From small investors to high net-worth investors, the platform has opportunities for all. It's helping change mindsets about women entrepreneurs. It also allows working women to invest in their own future.
SunFunder
If renewable energy is close to your heart, there are many investment opportunities in solar energy projects. Many platforms, like SunFunder, allow institutional and accredited investors in the US to invest in solar energy projects across the world, mainly in poor countries.
SunFunder has financed over $160 million in debt financing for such projects, helping bring clean energy to areas that need it the most.
There are some pretty big names in the list of investors on SunFunder. These include Deutsche Bank, the Rockefeller Foundation, Leonardo Dicaprio Foundation, and Treehouse Investments.
If you're looking for examples of impact investing thesis, SunFunder's model is a solid one that shows how one can make good investments with profitable returns.
Related Resources
Kyle Kroeger, esteemed Purdue University alum and accomplished finance professional, brings a decade of invaluable experience from diverse finance roles in both small and large firms. An astute investor himself, Kyle adeptly navigates the spheres of corporate and client-side finance, always guiding with a principal investor's sharp acumen.
Hailing from a lineage of industrious Midwestern entrepreneurs and creatives, his business instincts are deeply ingrained. This background fuels his entrepreneurial spirit and underpins his commitment to responsible investment. As the Founder and Owner of The Impact Investor, Kyle fervently advocates for increased awareness of ethically invested funds, empowering individuals to make judicious investment decisions.
Striving to marry financial prudence with positive societal impact, Kyle imparts practical strategies for saving and investing, underlined by a robust ethos of conscientious capitalism. His ambition transcends personal gain, aiming instead to spark transformative global change through the power of responsible investment.
When not immersed in the world of finance, he's continually captivated by the cultural richness of new cities, relishing the opportunity to learn from diverse societies. This passion for travel is eloquently documented on his site, ViaTravelers.com, where you can delve into his unique experiences via his author profile.