Investors want to know that their money is being invested in a way that will have the most positive impact. A great way to monitor this is through impact investing software.
There are many different types of software available for investors, but not all of them are created equally. Some offer more transparency than others and some offer better features for tracking investments.
The best solution for investors is to use impact investing software that offers the most transparency and features. Some of the best options include Software as a Service, Online Web-Based Database, and Desktop Software.
These types of software can help investors find the best opportunities for their money and make sure that they are having the most positive impact on their investments.
Best Impact Investing Software
So, you want to invest in a way that will have the most positive social and environmental impact, but you're not sure where to start. You don't want your money being used for projects or companies that are harmful to society, so how do you know which investments are best?
One of the best ways to invest in a way that benefits society and the environment is through impact investing.
Impact investments are made in companies or projects that have a positive social or environmental goal, such as reducing poverty, creating jobs, or preserving the environment.
There are many different ways to invest in impact ventures, and one of the most popular is through impact investing software. Impact investing software can help you find, research, and invest in the best impact ventures out there.
There are many different types of impact investing software available, but the most popular are Software as a Service (SaaS), an Online Web-Based Database, or Desktop Software.
Each type of software dedicated to impact investing or sustainable investments has its own advantages and disadvantages. So, it's important to decide on the right one for you before making a decision.
When looking for the best impact investing software, consider the following factors:
When choosing impact investing software, consider the company's environmental, social, and governance (ESG) records, the company's size, the types of investments offered, how easy it is to use the software, and the price.
The best software will have a search function to filter by ESG ratings, company size, and investment options. It will also be user-friendly and affordable.
Consider the following as the best software for impact investors:
1. Artemis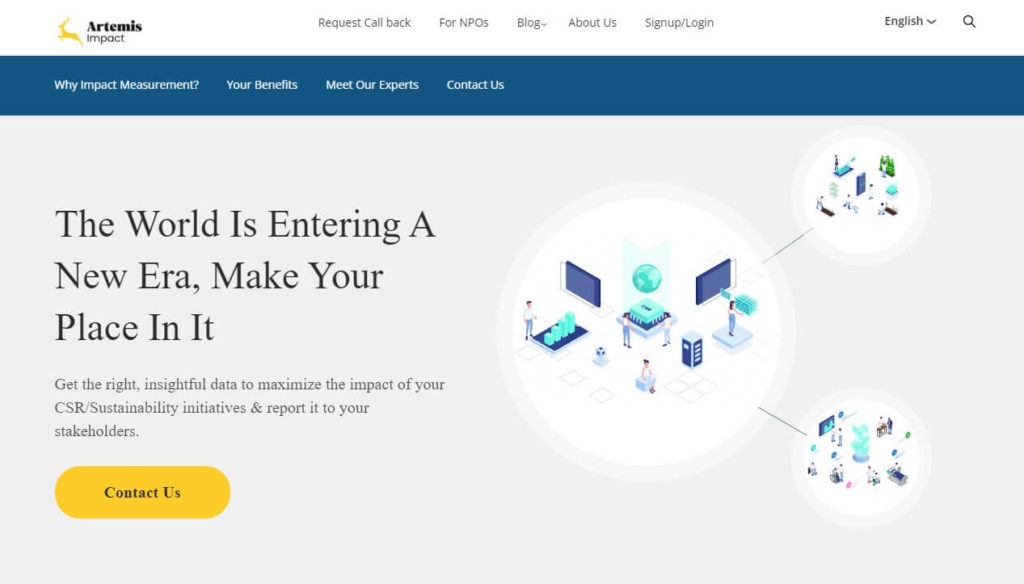 Artemis is an online service that helps companies by providing insightful impact data. This helps to maximize the impact of your sustainability initiatives and report it to the stakeholders.
Let Artemis fulfill your need for impact investors to get a new customer base and meet regulatory requirements.
According to the research, most customers are now eco-conscious. They are more concerned with the social and environmental impact of the product they buy. Get off that hook by using the Artemis services.
Artemis offers an enterprise-grade solution, a combination of impact experts and proprietary technology. It is the right thing you need for impact measurement and reports both your financial metrics and impact stories to stakeholders.
Artemi offers you the best services to save time and money. The Artemi Impact Platform is designed for impact measurement and management. You can use it for data collection, manage project data, get real time insights, and report impact.
Artemi helps you use quantitative metrics to build trust and stronger engagement with your stakeholders. You will be at peace with customers, employees, regulation agencies, and other stakeholders.
Features and benefits:
A data-centric approach to strengthen your communication
Integrated solution to save time & money
More knowledge & technology to drive more impact
Meet regulatory requirements
Create a new customer base.
See Related: Best Wealthfront Alternatives
2. UpMetrics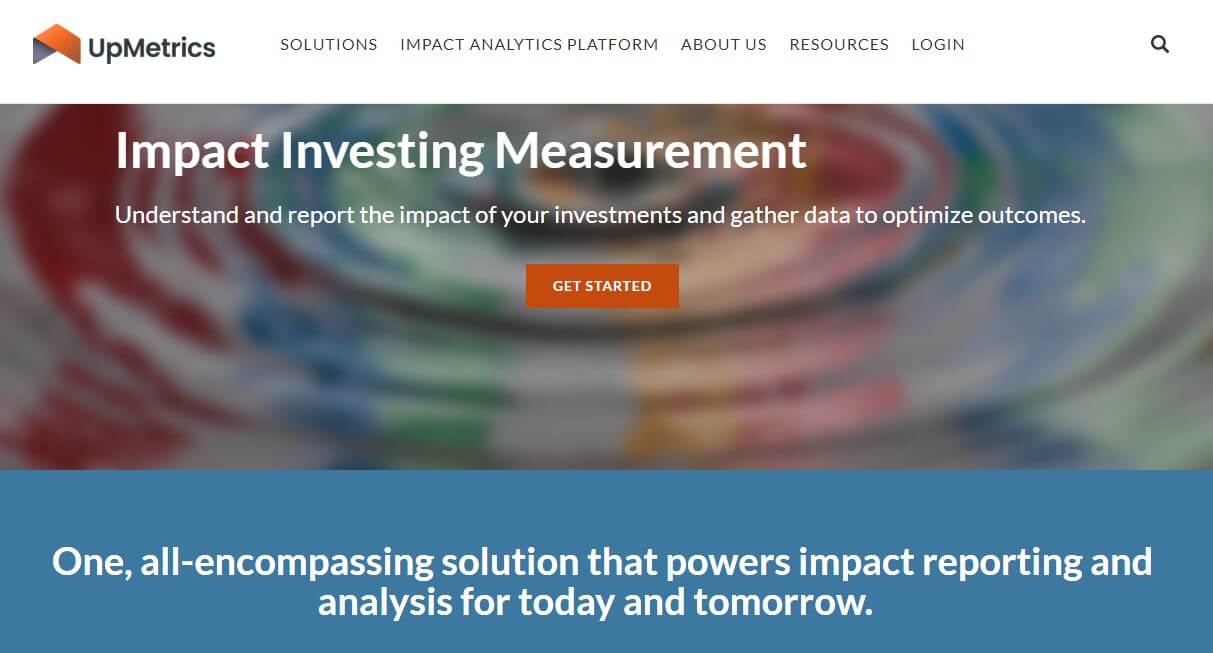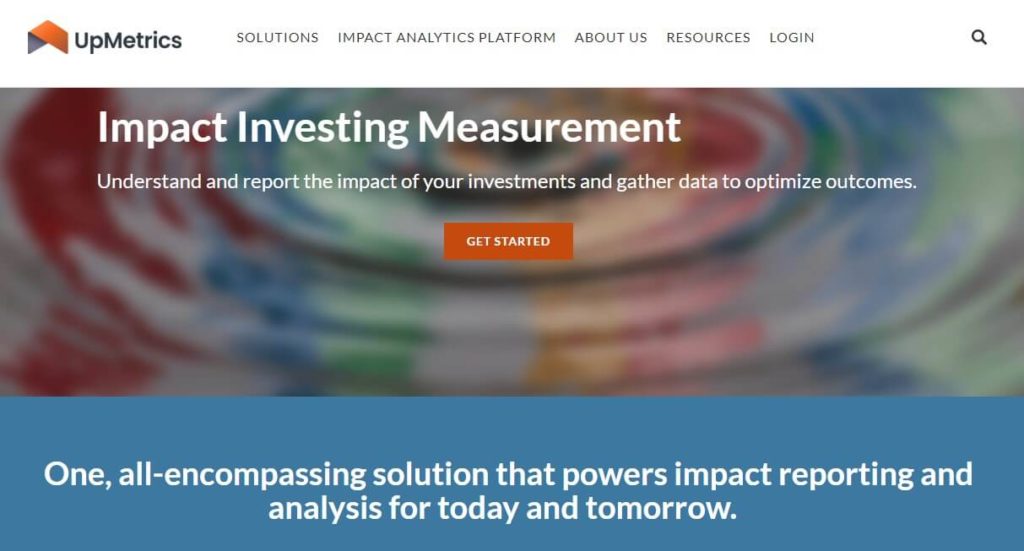 UpMetrics is a perfect tool for simplifying the impact measurement process, including data collection and analysis. These are needed to optimize outcomes.
UpMetrics Offers you an all-in-one solution to make your impact reporting and analysis easier. And it is for today, tomorrow, and other days after.
This is one of the impact investment software to help you gain insight into the impact of your investments.
It streamlines your data collection from portfolio companies to help you avoid time consuming processes. You can also centralize all the data sourced from different sources and systems.
UpMetrics is also one of the few impact investing software that gives you the true picture of your impact data. It turns them into actionable insights in real time.
The tool can help you analyze and visualize data to learn and adjust your impact goals. You can also track your progress towards achieving the set ESG and impact goals. Additionally, UpMetrics provides custom dashboards to help portfolio companies accelerate impact.
UpMettrics is a multifunctional tool for organizing articles, testimonials, and other data into a management database. These can help you back up the numbers in your report.
Features and functions:
Create transparency through reporting
Combine quantitative and qualitative data to articulate success stories
Organize articles, testimonials, photos, and more in a management database
Translate relevant impact data into action plans in real-time
Gain insight into the impact of your investments
Raise capital with inspiring stories of entrepreneurs
Access real-time data to help your portfolio companies build businesses that deliver positive and sustainable impact.
See Related: What is a Serial Entrepreneur? Definition & Examples To Know
3. Sopact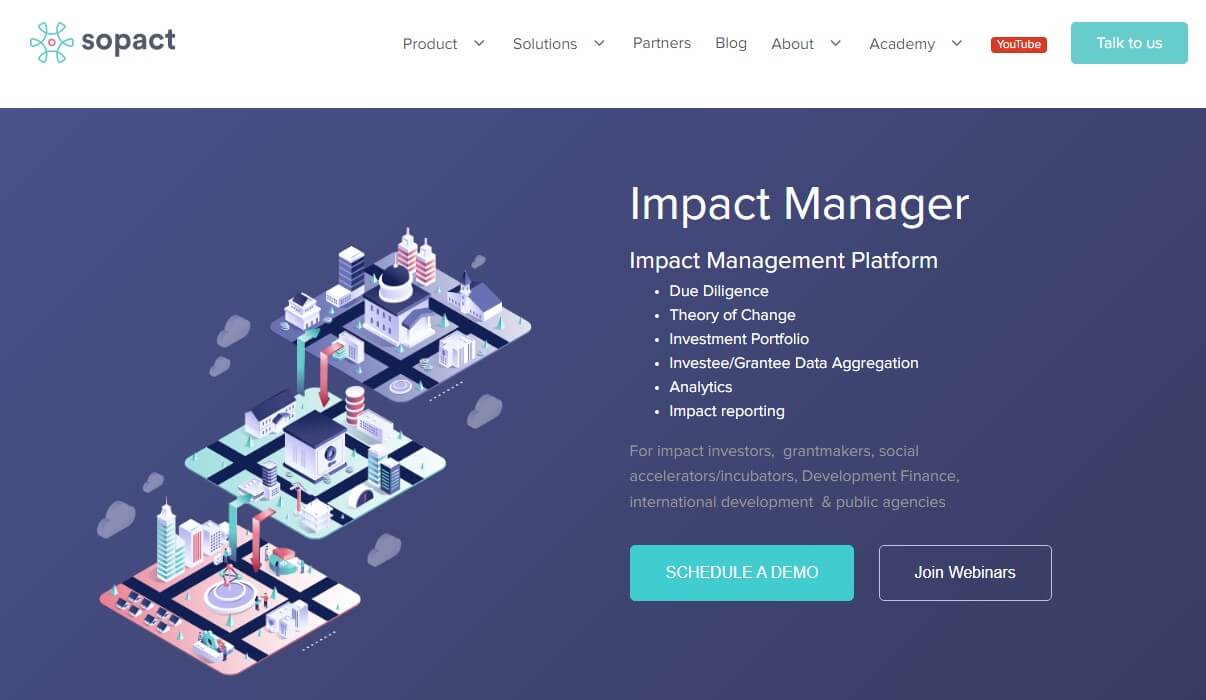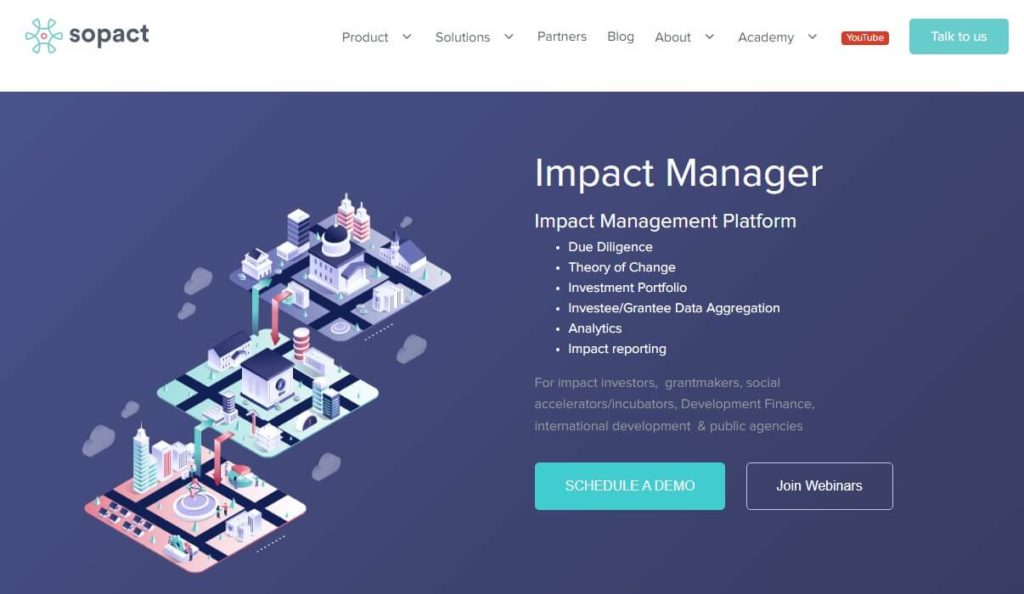 Sopact is the impact software of choice for grantmakers, social impact accelerators, organizations that want to ace impact measurement and reporting. The platform also acts as an impact metrics repository. You can search and assign metrics just from the software.
Sopact is a leading software in data collection and impact report tracking. It allows you to collect results from investors and partners, track the data, and automatically send reminders.
You also get impact insights from Sopact. With Sopact, you can create analytics, charts, and dashboards from data outcomes. Everyone would like to know if you are socially responsible and are made easy using this platform.
Sopact allows you to perform impact risk and due diligence. You can evaluate the organization's health and any risk involved before giving out your money.
Features and functions:
Actionable, dynamic, and powerful communication
Impact & Grantee Due Diligence & Risk Management
Assign individual metrics to investees, grantees, or partners
Create analytics, charts, and dashboards from collected data
Create reports showing collaborative impact across your portfolio
Manage your entire portfolio of grantees & investees from your dashboard
Search and assign metrics to your investees or grantees
Aggregate assessment for a final investment decision making for social impact-based decision
See Related: Best Real Estate Investing Software Solutions
4. M1 Finance App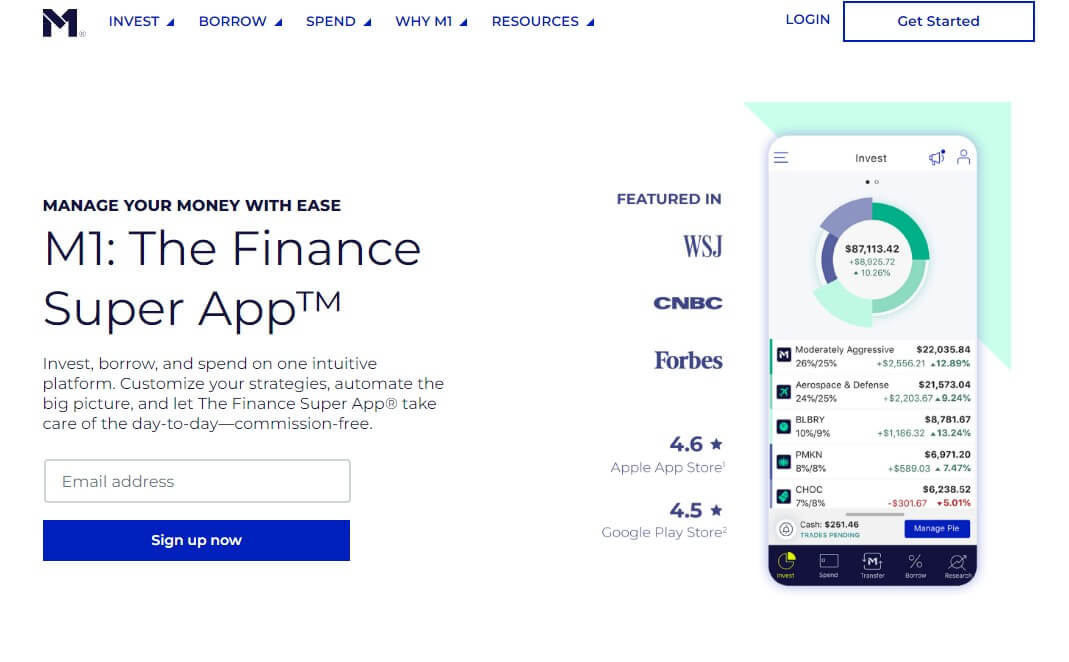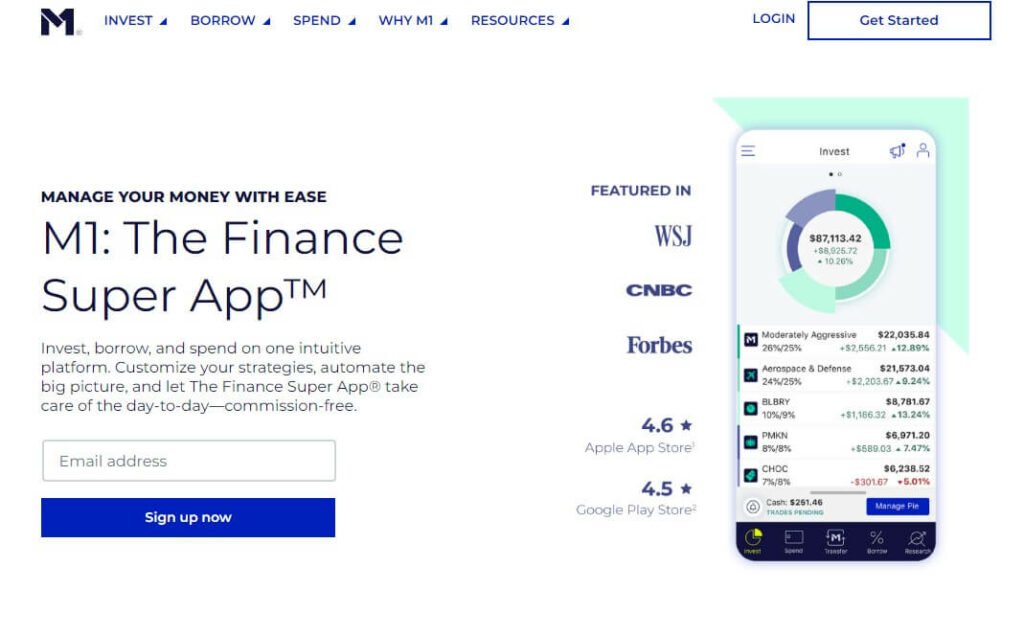 M1 Finance App offers a great solution to impact investors.
If you want to develop a great portfolio and set yourself free from management tasks, choose M1. The platform allocates your investment to stock, fund, and assets as deemed fit. You can create your portfolio to match your specific needs.
M1 app is for socially responsible investors or those still aspiring to improve their social impact. The application has all the features to allow you to take charge of your investments.
It is like a virtual assistant that manages everything for you and lets you track them. Transparency is guaranteed.;
The M1 Finance app allows you to invest and borrow. You access a flexible line of credit in just a few steps and with low-interest rates.
If you have a busy schedule, just choose M1. It has smart tools to help you save time and handle most of your tasks.
However, it differs from other impact investment software on this list. It ensures sustainability but cannot be used for impact measurement and reporting.
Features and functions:
Access a flexible line of credit with a few taps and low-interest rates
Commission-free, automated, and deeply customizable investing.
Customize your strategies, automate the big picture
Free digital checking
Exclusive features and rewards that help you earn more
5. EarthFolio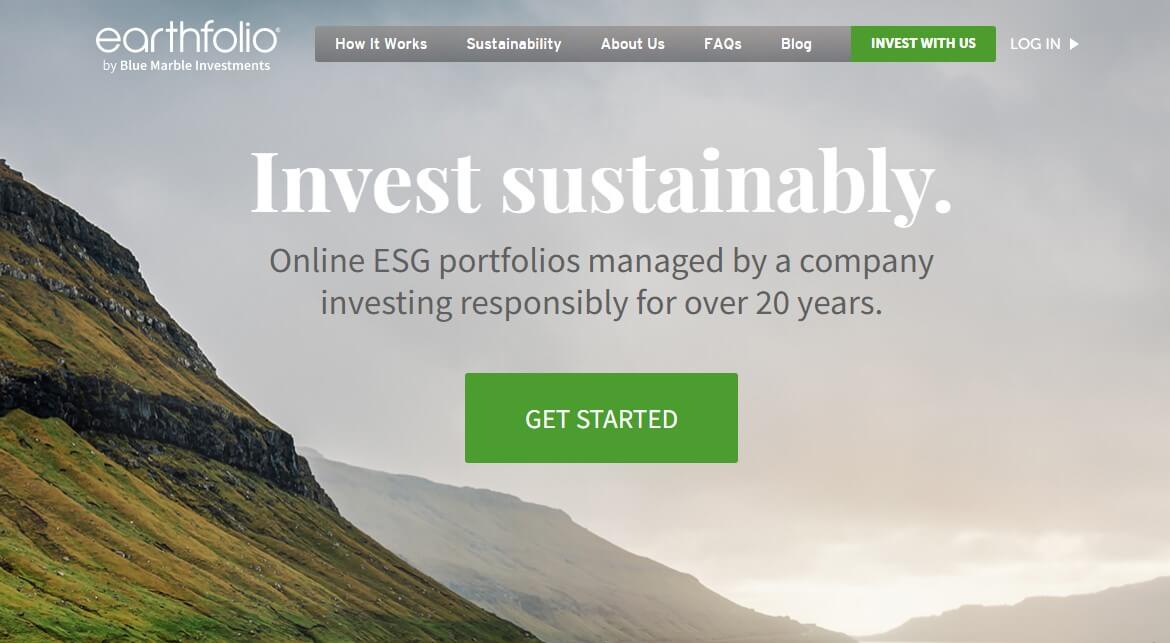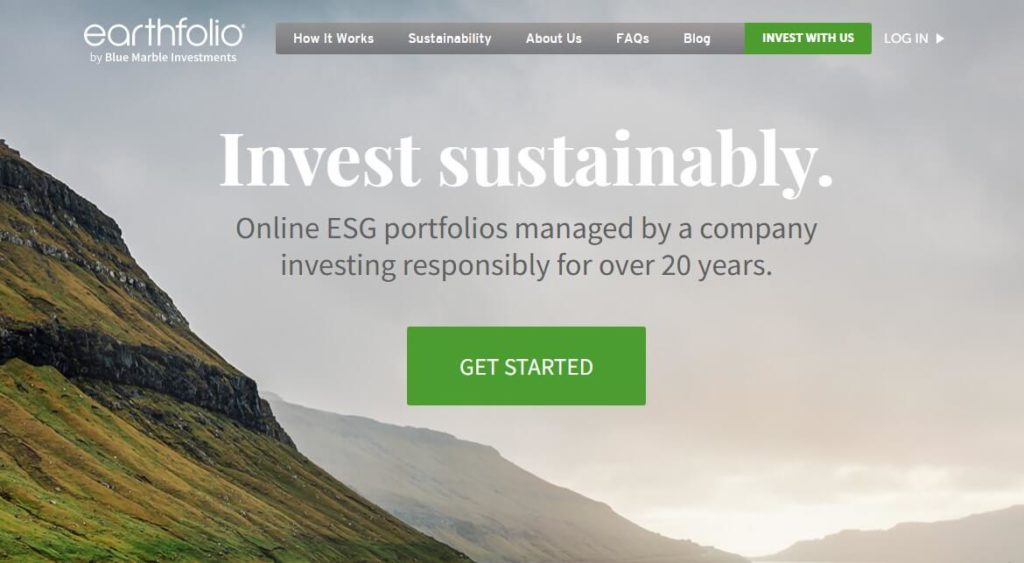 EarthFolio allows you to invest sustainably. It is an online ESG portfolio managed by a company that has been in the industry for over two decades.
Investing can be a complicated process, but EarthFolio is ready to make your impact journey a simple one. The platform has built-in features to help you save time and money and invest in your values.
You can create a portfolio with EarthFolio that is fully diversified, automatically balanced, and aligned to your impact goals. Invest exclusively in ESG and ETFs for positive social impact and environmental impact.
EarthFolio account is free to open, and services are offered at unbeatable deals. The registration and setup process just takes a few minutes, and you will be ready to engage in what you believe in.
Features and functions:
Easy to register and set up an account
Free registration and low annual fees that covers everything
Invest exclusively in ESG funds and ETFs that promotes social responsibility
Create a fully diversified and automatically balanced portfolio
6. Betterment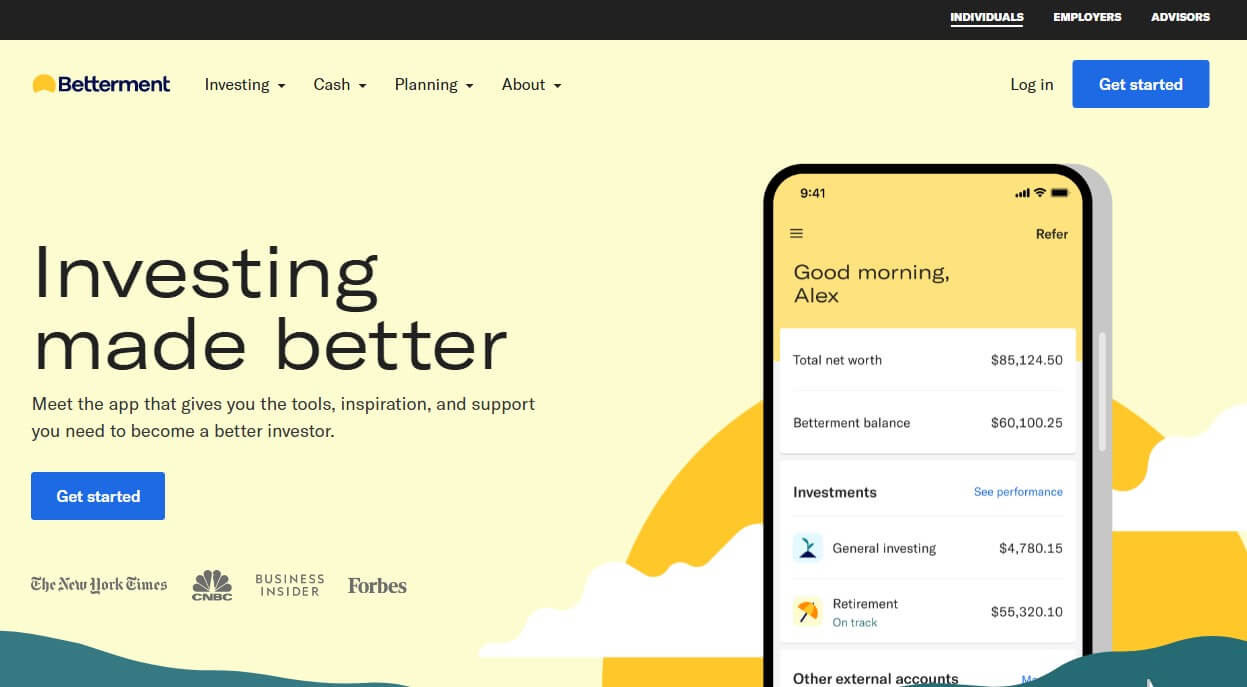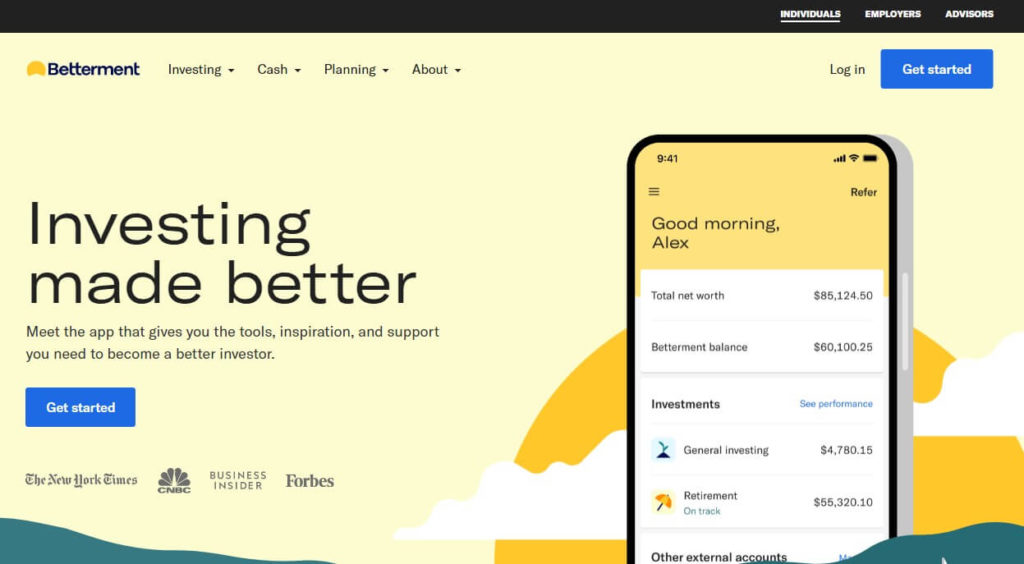 Betterment app gives you the tools, support, and inspiration you need as an impact investor. It is built future-proof, and what you have to invest in does not matter. The capital can be as low or high as possible.
Betterment app uses automated systems to work while you rest. Appropriate strategies are put in place to unlock your growth potential. Besides, getting started with Betterment is a breeze. You can follow the provided guidelines or customize your account to meet your needs.
Betterment is built to make your investing easy. Choose it to start saving and keep saving. There is a low annual fee, but you can access all the features of this application.
Betterment also allows you to connect all your outside accounts and manage your finances from one platform. It is the best for tracking your finances and is automated. You also take home more by saving on the taxes. It uses automated and optimized tax strategies.
Features and functions:
Transparent pricing
Track your finances
Get automated and optimized tax strategies to help you take home more
Socially Responsible Investing to make an impact
Diversified investing.
Customize your account
Connect all your financial accounts for easy management
See Related: Best Betterment Alternatives
7. Sustainfolio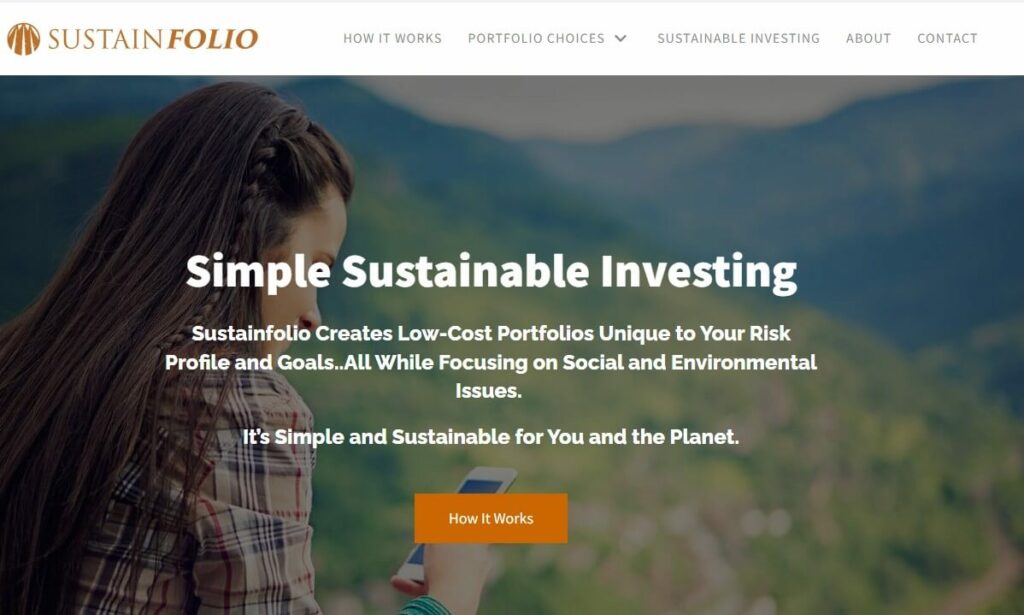 Sustainfolio is a new player in the Robo advisor industry but is one of the software that encourages sustainable investing. Most applications in the market focus partly on impact investing, but that is what Sustainfolio does in its entirety.
You can create your preferred portfolio on the platform in just minutes. Besides, it offers you low-cost ETFs. It is the best choice for you if you want a masterfully selected sustainable investment portfolio.
Sustainfolio allows you to invest in a broad range of sustainable funds with close reference to KPIs. You can also do it across different asset classes.
Features and functions
Create fully-diversified portfolio
Easy to set up and get started
Low annual management fees
Low-cost portfolios unique to your risk profile and goals
Related Resources
Kyle Kroeger, esteemed Purdue University alum and accomplished finance professional, brings a decade of invaluable experience from diverse finance roles in both small and large firms. An astute investor himself, Kyle adeptly navigates the spheres of corporate and client-side finance, always guiding with a principal investor's sharp acumen.
Hailing from a lineage of industrious Midwestern entrepreneurs and creatives, his business instincts are deeply ingrained. This background fuels his entrepreneurial spirit and underpins his commitment to responsible investment. As the Founder and Owner of The Impact Investor, Kyle fervently advocates for increased awareness of ethically invested funds, empowering individuals to make judicious investment decisions.
Striving to marry financial prudence with positive societal impact, Kyle imparts practical strategies for saving and investing, underlined by a robust ethos of conscientious capitalism. His ambition transcends personal gain, aiming instead to spark transformative global change through the power of responsible investment.
When not immersed in the world of finance, he's continually captivated by the cultural richness of new cities, relishing the opportunity to learn from diverse societies. This passion for travel is eloquently documented on his site, ViaTravelers.com, where you can delve into his unique experiences via his author profile.