Typically, people who want to earn revenue in the EV industry invest their funds in EV production companies. However, as more electric cars flood the roads, the need for electric car charging stations will rise. Find out how you can earn revenue from its infrastructure and technology.
For centuries, the internal combustion engines in our cars have contributed to increased greenhouse gas production. A 2015 research showed that the number of vehicles driven using fossil fuels had increased from 8,000 in 1900 to 113 million.
However, change is inevitable as the nation faces the challenge of reducing its carbon emissions by 26 percent by the end of 2025, according to the Paris Agreement. But, considering it took centuries for our conventional city planning to accommodate ICE vehicles, this new transition will not be easy.
There are only 800,000 electric charging cars on US roads, facilitated by around 18,00 car charging stations, compared to the 100,000 gas stations for ICE vehicles. The transition will not only lead to a surge in electric car production, but investments in-car charging stations are also speculated to bring high profits.
Go through my guide to find out how to invest in electric car charging stations.
Why Should You Invest in EV Charging Stations?
If you wish to combat climate change through your investments, you probably think many options are available.
By going for ESG investments or compliant companies, you can invest in your preferred industry and earn profitable returns. So why go for car charging stocks?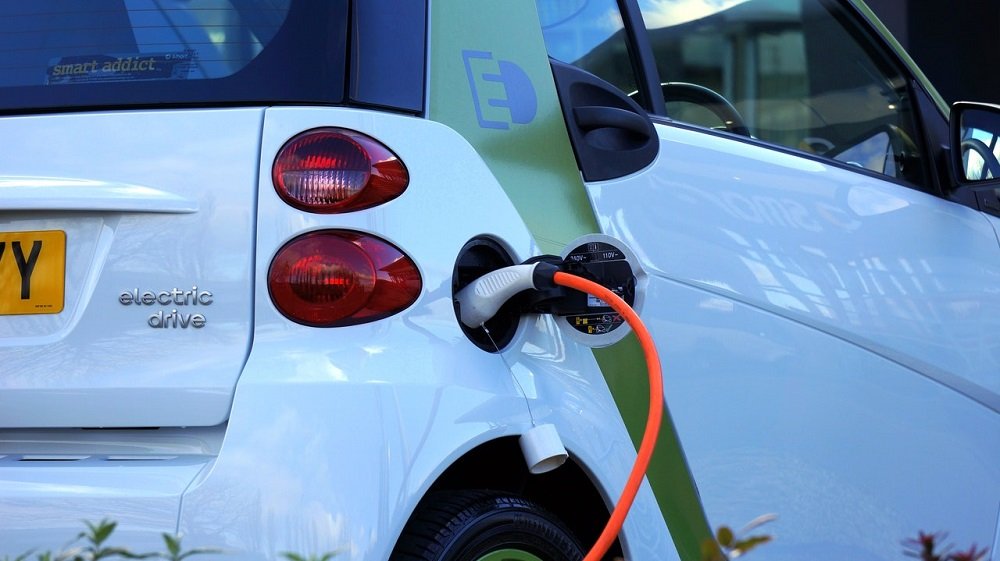 Believe it or not, if you're looking for steady growth and high returns in the future, the ideal way to diversify your investment portfolio is to invest in electric car charging stations.
Apart from the evident need for the transition attributed to the global climate change crisis, there are other essential reasons the industry is predicted to grow exponentially soon. Some of the salient reasons stated by the Center for American Progress include:
US States in Favor of Car Charging Stations
Many US cities are already molding their infrastructure to accommodate car charging stations, but they are still insufficient to meet the Paris Agreement requirement by 2025.
Major states like California, Oregon, Nevada, Connecticut, Maryland, Vermont, and Washington are already paving the way for investment opportunities in the sector.
See Related: Is It Possible to Get Tesla Free Supercharging?
Facilitating More Electric Cars in Five Years
To meet the Paris Agreement requirements, the US needs more than 14 million electric cars on the roads in the next five years. More than 330,000 car charging stations must be erected to facilitate these cars.
Big Pool for Private Investors
With so many construction projects underway, State funding is running short. Most funds can only provide around 50% of the investment needed to create public charging stations for electric vehicles, displaying a niche for private investments.
Investing in the Future of Electric Vehicles – Market Forecasts
The sudden surge in the profitability of investing in car charging stations is not restricted to the US. In fact, market forecasts across the world show an increase in demand for electric car charging stations, making it a profitable investment worldwide.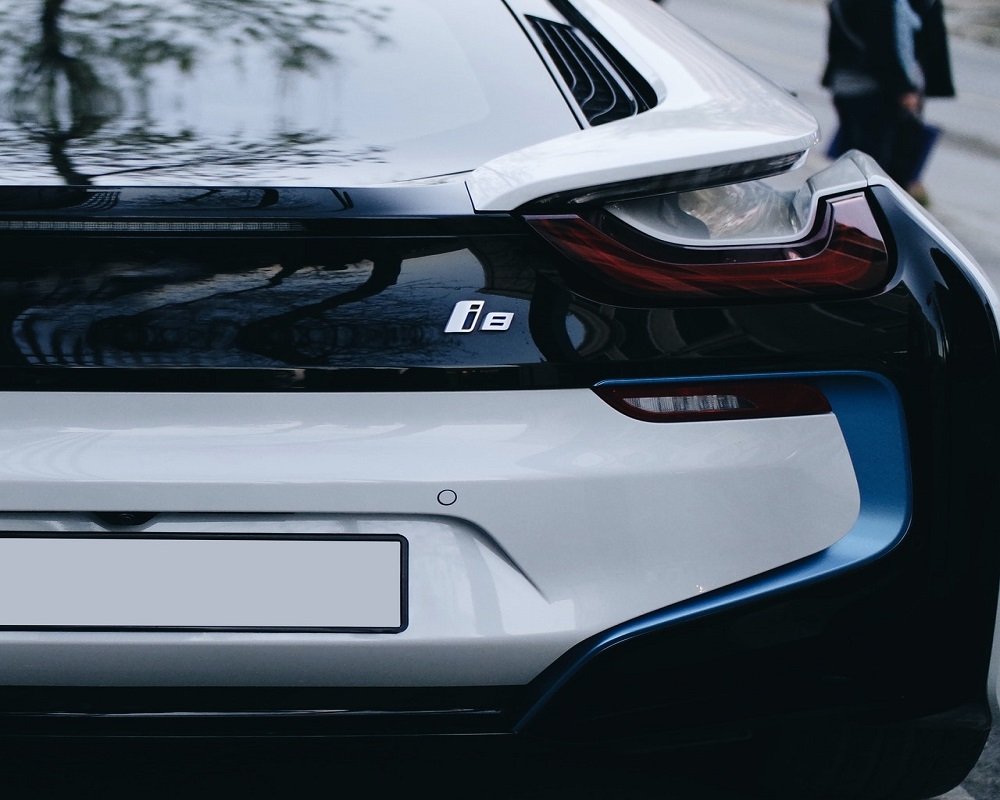 It is evident from these global statistics that investing in electric car charging stations is the next big investment option for investors looking for high returns and environmental impact.
See Related: Best Green Jobs to Start a Sustainable Career
Ways to Invest in Charging Stations
Now that you know the market trends and forecasts in the US and across the globe that make investing in electric car charging stations an attractive prospect, you're probably ready to dive headfirst into the industry.
However, investing in electric car charging stations is not straightforward. There are multiple ways through which you can generate revenue from the industry.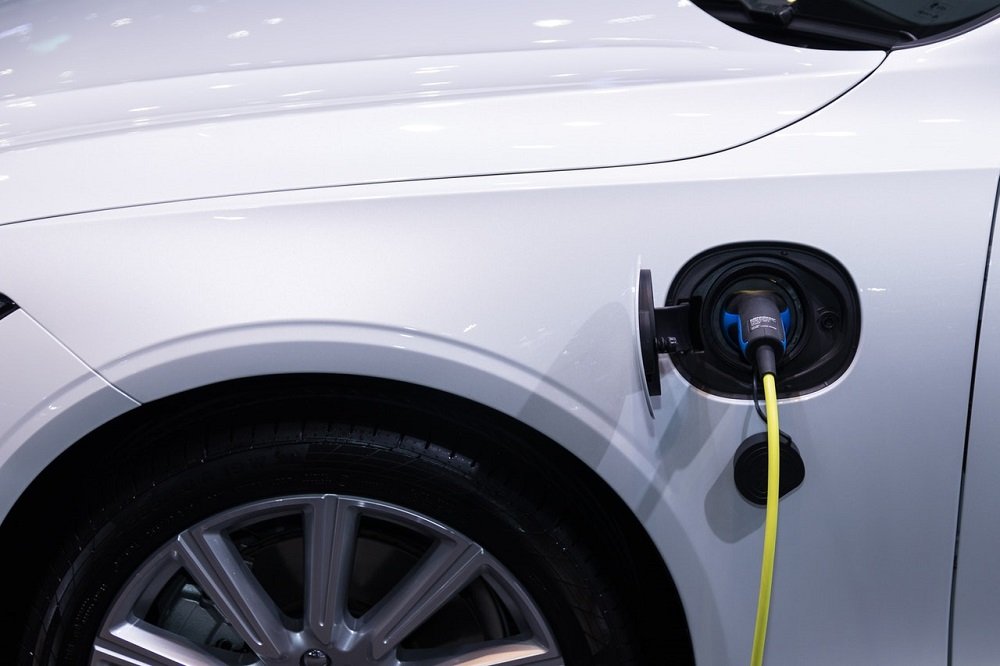 Consequently, your investment strategy should be the right fit depending on your investment amount, risk-bearing potential, and various impact investment portfolio. Here's a list of how you can invest in electric car charging stations.
Traditional Charging Networks
The primary way to invest in electric car charging stations is by contributing to developing relevant infrastructure. Just like popular gas station networks that charge customers for their services, you can invest in charging network companies and create a steady income stream for yourself.
However, investing in traditional charging networks will require a high upfront investment. But, you'll get recurring revenue as the station continues to profit through customers.
Still, your upfront investment costs depend on the company or brand you're working with.
Some organizations might let you buy stakes in their electric car charging station projects for lower minimum investments than their contemporaries. In this case, market research is the key.
See Related: How to Invest in Carbon Credits
Invest With Companies That Sell Charging Equipment
You don't necessarily have to invest in the actual brick-and-mortar to invest in electric car charging stations and benefit from their revenue. Apart from the infrastructure, many other components are needed to build a practical car charging station.
You can contribute your investments in these components, earn substantial revenue, and grow your income as the industry develops. Along with public charging equipment, some companies are also introducing home car-charging equipment.
That's because leading electric car brands offer long battery runtime, which is enough to last an average work-to-home commute. Workplace and home chargers will become more popular than public charging stations.
Although this research has data gaps because information on further electric vehicle advancements is limited, the industry is quite profitable and ideal for entrance-level investors.
See Related: How to Invest in Wind Energy
Invest in Emerging Electric Car Charging Technology
Another niche to consider if you're investing in electric car charging stations is to go for companies producing ultra-fast chargers. If the speculated increase in electric vehicles' use unfolds into reality, this will be the next big thing.
Let's face it, right next to affordability and convenience, rapid refueling is a plus point of ICE vehicles compared to electric vehicles. Nobody wants to spend hours at a charging station only to refuel their cars for a few miles.
That's why, to aid the flawless need-based transition from ICE vehicles to electric vehicles, companies are working on ultra-fast charging technology to be implemented in futuristic charging stations.
An ultra-fast charger will deliver 350kW of power and add 20 minutes of driving potential into a car in a minute. This means around 400 miles of driving after charging your car for only 20 minutes.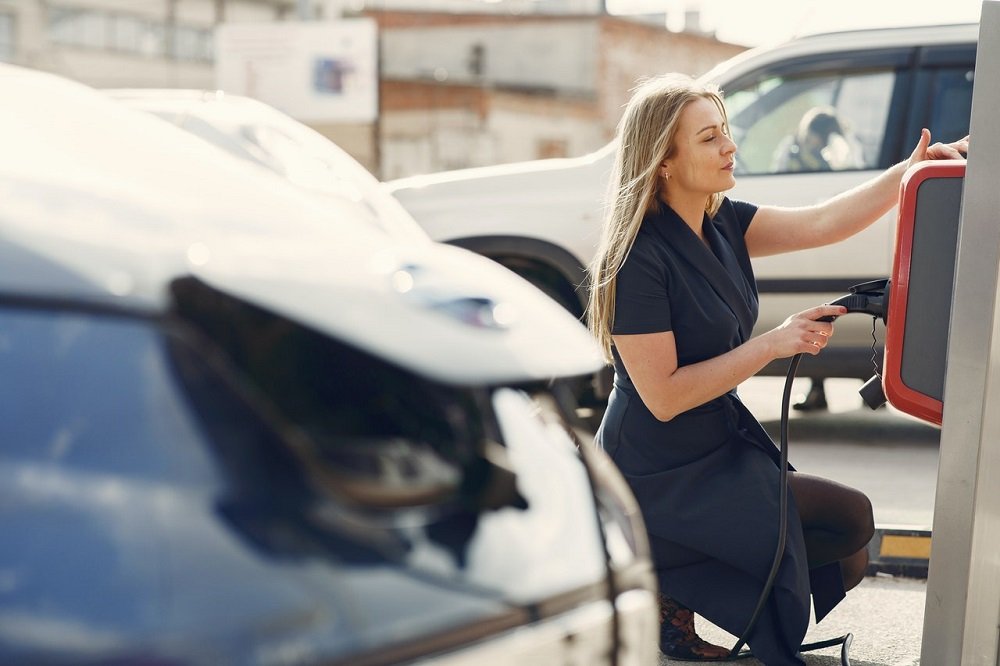 A great example of this investment opportunity is the well-known electric car producer Porsche. The company has already started using ultra-fast chargers for its Porsche Taycan model. The charger provides around 60 miles of driving range in only 4 minutes and can charge the car up to 80% in just 15 minutes.
However, only limited cars can currently receive power from ultra-fast chargers, so the development depends on rapid technological advancements. But, as electric cars become default vehicles on our roads, this technology is bound to take over quickly.
See Related: Best Electric Vehicle Mutual Funds
Other Ways to Invest in Electric Car Charging Stations
Apart from investing in electric car charging stations by contributing to the infrastructure or the technology involved, there are many other ways to invest in electric car charging stations.
Firstly, you can invest in companies that develop software systems for electric car charging stations. This software will make it accessible for operators to charge every car to its optimum level and process customer payments.
Similarly, to make things easier for electric car drivers in the future, some companies have developed apps and search systems to help drivers find the nearest stations.
Secondly, you can use your funds to invest in advanced emerging technologies such as smart charging and wireless car charging systems. Thirdly, many companies are capitalizing on the time consumers will spend at electric car charging stations.
You can invest in innovative ideas that provide entertainment opportunities, such as shopping areas, spas, and libraries in electric car charging stations to enhance car owners' experience.
See Related: Best Auto Loans for Teslas
How to Invest in Electric Car Charging Stations – Top Companies
Now that you know the multiple ways to invest in electric car charging stations, it's time to find the right company to invest your funds.
Below, I have listed the most popular companies working on electric car charging station technology or building relevant infrastructure. Similarly, you can also find major companies involved in ultra-fast charging technology and home charging equipment.
Tesla (TSLA)
Tesla is almost synonymous with electric car technology. Apart from producing futuristic electric-powered cars, the company is a leading enterprise in creating sustainable charging networks worldwide.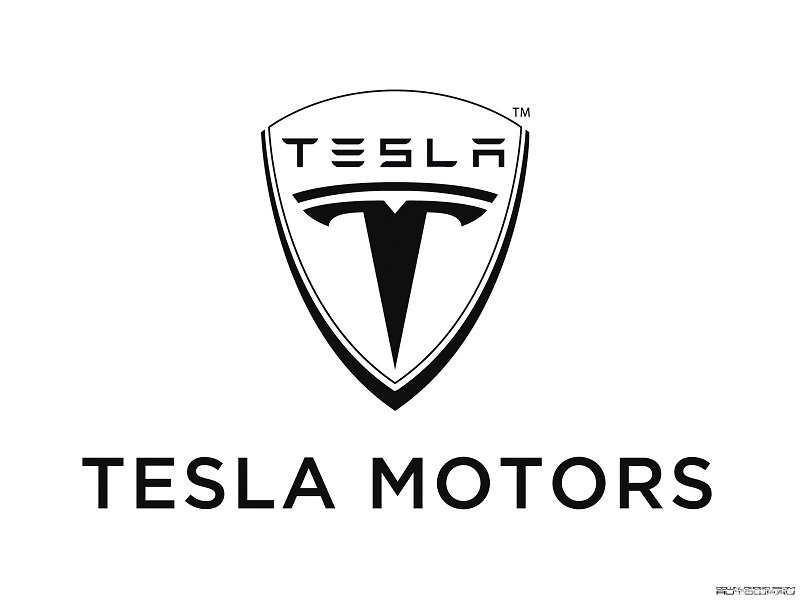 What's more, Tesla also makes its own electric car charging equipment. Their latest fast-charging version, the Supercharger V3, delivers up to 250kW of power.
Unfortunately, while Tesla is a go-to company for those willing to invest in electric vehicle technology, it does not intend to profit from its car charging stations.
The Tesla Model S and X owners already have car charging credits available at Tesla charging stations. However, new Model S and X owners are billed per kWh at Tesla charging stations.
This might be bad news for investors targeting investments in the electric car charging stations sector. However, things can change.
Tesla currently covers 99% of the US population through its car charging network and 90% of China's population. Similarly, Tesla reports doubling their network in the coming years.
Similarly, Tesla is the leading producer of superchargers, with more than 1636 supercharger stations and 14497 superchargers operating worldwide. At this scale, it's only a matter of time before Tesla begins to monetize its electric car charging stations and technology and makes it open for investors.
Blink Charging Co.
Blink Charging Co is another leading company for electric car charging station investors to consider. The company provides its charging technology to more than 15,000 charging stations in the US.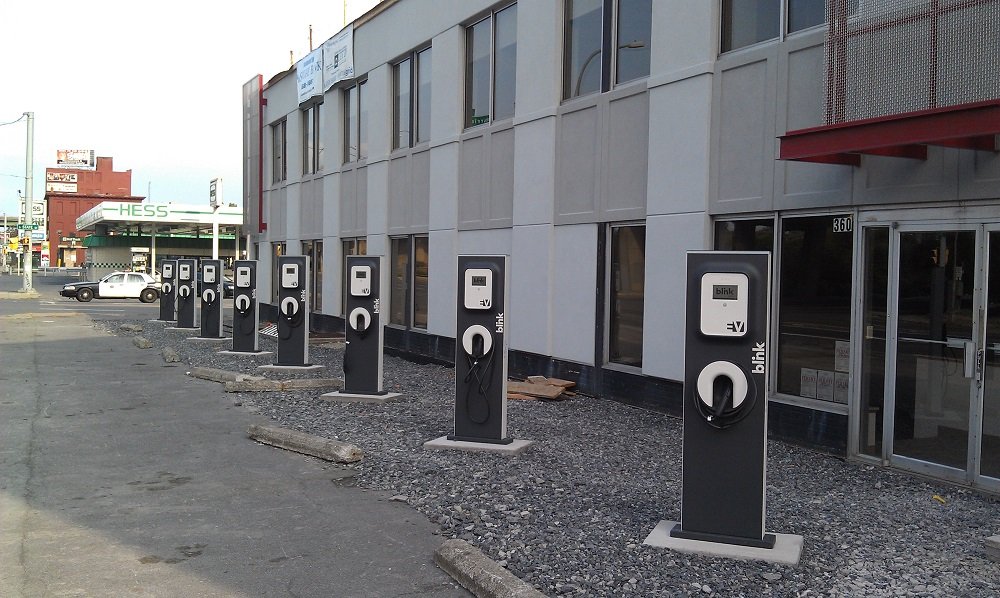 Blink partners with electric car charging station owners and provides their chargers with flexible payment options, but it does not sell its technology.
Some of its salient products include the EV charging network, electric car charging station equipment, and EV charging services. Although the company is not EPS-positive, it has a staggering market cap of $55 million.
Qingdao TGOOD Electric Co. Ltd
If you're willing to invest in electric car charging stations overseas, the Chinese company TGOOD is a great investment option. Currently, it is the largest company providing EV charging services in China.
Similarly, the company has charging stations in more than 280 major cities worldwide. With more than 180,000 charging stations operating worldwide, the company produces its own EV charging infrastructure and technology.
ChargePoint Inc.
ChargePoint is a reputable company that provides EV charging services across the globe. Major investors and stakeholders in the company include influential names such as Daimler AG, Siemens, American Electric Power Co, and BMW.
The company has more than 106,100 charging stations globally and boasts that a person plugs his electric car into a ChargePoint charging port every 2 seconds.
Using a ChargePoint account, customers can access both AC charging and powerful DC charging ports worldwide. This makes the company a go-to service provider for most companies. That's why it's no shock that 60% of all Fortune 50 companies are ChargePoint customers.
Tritium
Tritium is an Australian company that's working on cutting-edge technology for ultra-fast chargers. If you're an investor looking to fund electric car charging station technology rather than infrastructure, this is your opportunity.
The company makes high-speed chargers that can provide a driving range of 215 miles in only 10 minutes. Besides that, Tritium has already installed 3000 fast-charging stations in 30 major countries across the world.
Driivz
Driivz is a private company that develops operating systems for electric car charging stations. The company has developed cloud-based software that lets EV chargers complete tasks such as billing and self-healing.
Leading customers of the Driivz software include EVgo, ESB, and ElaandNL. Moreover, thousands of EV charging stations worldwide are connected to the Driivz software.
Similarly, more than 300,000 electric car drivers use the platform to regulate energy consumption and manage bills.
See Related: How Much Does it Cost to Charge a Tesla?
Final Words
That concludes my guide on how to invest in electric charging stations. Although the sector lets you capitalize on the revenue and growth potential of the EV industry, it has some drawbacks.
For example, some leading electric car companies don't want to generate profits from EV charging. Similarly, some leading technology giants only use EV charging technology as a source of side income.
However, with rising numbers of electric cars on roads worldwide, the market forecasts for the industry's profitability are legit and good for impact investing.
Whichever approach you take to invest in electric car charging stations, conduct thorough research and due diligence to get the best value for your money.
FAQs
How to invest in a charging station for electric cars?
Investing in a charging station for electric cars is the act of providing capital towards the development and installation of infrastructure that allows electric vehicles to recharge their batteries. Investors can choose to invest in public charging stations or private charging stations for businesses or residential areas. It is important to consider factors such as location, demand, and available technology when investing in charging stations for electric cars.
Is electric charging stations a good investment?
Electric car charging stations can be a good investment for several reasons. Firstly, the demand for electric vehicles is increasing, and with it, the need for charging stations. Secondly, the government is incentivizing the installation of charging stations, which can provide financial benefits to investors. Finally, as more and more businesses and individuals switch to electric vehicles, the need for charging stations will only continue to grow, making it a potentially profitable long-term investment.
What stock is electric car charging stations?
Electric car charging stations are not a specific stock, but rather a sector within the stock market. Companies that operate in this sector include Blink Charging Co., ChargePoint Holdings Inc., and EVgo Services LLC. These companies provide electric vehicle charging solutions and infrastructure to support the growing adoption of electric vehicles.
How to invest in the electric car industry?
Investing in the electric car industry is the act of allocating capital to businesses involved in the production, distribution, and servicing of electric vehicles. One must consider various factors such as the current state of the industry, the financial health of the companies involved, and the long-term growth potential of the market. It is also important to evaluate the regulatory environment and the impact of government policies on the industry.
Related Resources
Kyle Kroeger, esteemed Purdue University alum and accomplished finance professional, brings a decade of invaluable experience from diverse finance roles in both small and large firms. An astute investor himself, Kyle adeptly navigates the spheres of corporate and client-side finance, always guiding with a principal investor's sharp acumen.
Hailing from a lineage of industrious Midwestern entrepreneurs and creatives, his business instincts are deeply ingrained. This background fuels his entrepreneurial spirit and underpins his commitment to responsible investment. As the Founder and Owner of The Impact Investor, Kyle fervently advocates for increased awareness of ethically invested funds, empowering individuals to make judicious investment decisions.
Striving to marry financial prudence with positive societal impact, Kyle imparts practical strategies for saving and investing, underlined by a robust ethos of conscientious capitalism. His ambition transcends personal gain, aiming instead to spark transformative global change through the power of responsible investment.
When not immersed in the world of finance, he's continually captivated by the cultural richness of new cities, relishing the opportunity to learn from diverse societies. This passion for travel is eloquently documented on his site, ViaTravelers.com, where you can delve into his unique experiences via his author profile.