Investing in a hotel is an opportunity to tap into the tourism market, and depending on location, this could be one of the best ways to expand your portfolio. A hotel room investment could be anything from owning and managing real estate to investing in private stock and mutual funds.
Depending on your goals, where you wish to live, and the amount of time you wish to put into it, you can build out your portfolio using a hotel room purchase.
Before You Get Started
Before exploring the following hotel investment opportunities, consider a few specific goals:
Unlock Sustainable Investing Opportunities 🌿
Join the green revolution by investing sustainably with our top partners. Discover platforms that align with your values and offer remarkable opportunities for growth.
Any real estate investment comes with risk. How much of your own capital do you plan to invest?
Do you live near a desirable hotel property market, or are you willing to use a property management company for hands-on investments?
What does the market want in your target area – a budget-friendly or luxury hotel?
How much time do you have to devote to managing hotel operations for in-person investing?
Would it be better to become one of the hotel investors who tap into funds and use hotels to expand their investment portfolio?
Look at some of the potentially lucrative ways to invest in this commercial real estate segment.
Proven Ways to Invest in Hotels
1. Purchase Stock in a Hotel Company and Manage It Yourself
Investing in one of the large hotel investors or developers allows you to buy into the hotel industry globally. By purchasing stock in companies you believe in, you can diversify your hotel real estate investment to numerous organizations (as much as you like) without worrying about hands-on management.
To fund this purchase, turn to investment platforms like Robinhood that allow you to invest as little or as much as you want into the stock market. With this service, you can buy and sell as often or as much as you like.
Pros:
Invest the amount you want
Let the experienced hotel management and owners manage the day-to-day operations
Cons:
The stock market can lose money if the tourism industry struggles
You have to count on the management to optimize the hotel business to be profitable over time
See Related: Ways to Start Investing in Apartment Buildings
2. Invest in a Hotel REIT
A real estate investment trust (REIT) can be an excellent way to build your hotel investment portfolio without having to be hands-on in the hotel operations. This option allows you to invest in any sector important to you, too, such as in the development, acquisition, and management of any hotel worldwide, depending on what the trust invests in. With professional oversight, REITs can do well and help owners to earn a steady income.
Crowdstreet is an excellent way to invest in private commercial real estate investments like REIT. Choose from various opportunities and let the experienced pros manage the fund itself.
Pros:
Hands-off hotel investment
Professional financial management of the fund can create a steady income
Cons:
You have to do your due diligence to choose a REIT that fits your objectives
There's less control over the day-to-day operations
3. Buy a hotel room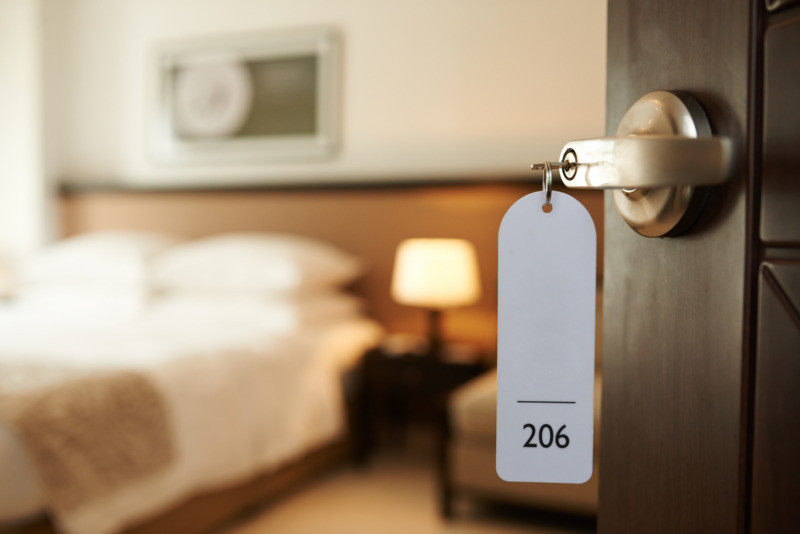 Can I buy a room in a hotel? Believe it or not, this is an excellent way to tap into hotel real estate. Sometimes called condo hotels, investing in individual hotel rooms is possible rather than owning the entire property. This method allows you to invest less overall than developing a whole new hotel, but it also provides a way to diversify risk.
Organizations like Ruebush Group heavily focus on this business model of individual hotel rooms. Can you invest in a hotel room if you're brand new? Yes, you can, as they handle the actual hard work of development and management.
Pros:
Being a room owner is a good source of passive income
Invest less capital initially in hotel rooms
Cons:
You are not actually making decisions about property management
Finding these opportunities tends to mean focusing on only new development
4. Buy an Existing Hotel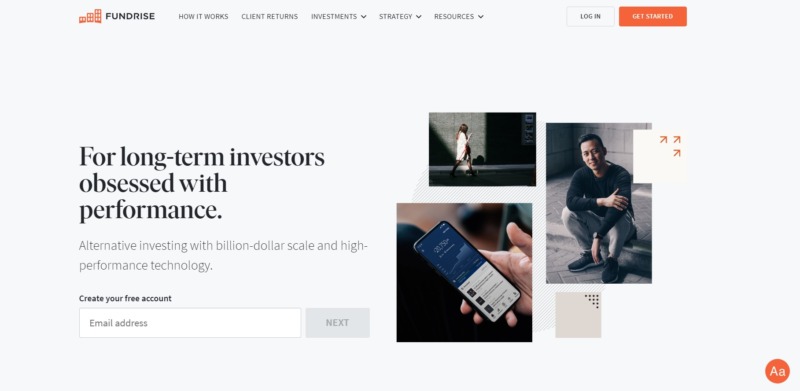 The ultimate of hotel investments, owning a hotel, can mean that you control the entire process of buying, building, managing, and marketing the property. This could create good income in tourist hotspots.
However, this model depends on your ability to work as a hotel operator, which typically takes hospitality industry experience. The hotel's performance, cash flow, and total room revenue depend on your skill in managing the property. Other factors include other hotels in the area that could be competitors, your average daily rate and profit margins for any particular area, and your experience.
You may need to fundraise to obtain the funds to buy a hotel or tap into private capital, a commercial real estate loan, or use a platform like Fundrise to help you raise the money you need for the purchase.
Pros:
Those experienced in the industry are good candidates for doing well with this property investment
Tax benefits exist for owning real estate, and you'll likely be able to see it grow in value over time
Cons:
High yields are dependent on the hotel's performance, which means your decisions and management abilities play a role in its success
One of the most important factors to consider is the need to upscale, update, and maintain the property over time to avoid accelerated depreciation of its value
See Related: Best Ways to Invest in Affordable Housing
5. Invest in New Hotel Projects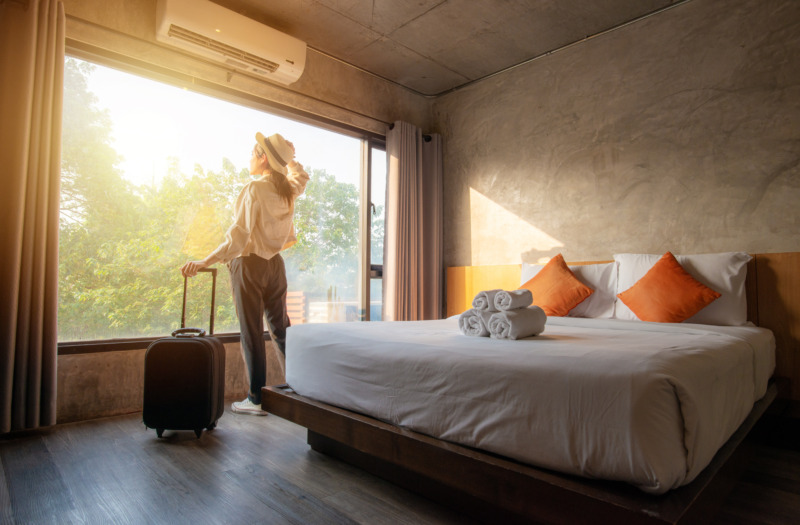 The hotel industry is highly competitive and often depends on access to enough hotel rooms and high-end, modern, and updated properties. Instead of buying a hotel room, invest in new property development.
In tourism-centric areas, developing new properties is common, but building a hotel could be ideal even in smaller areas that lack access to available rooms to meet visitor demand. This method requires high risks, though, which is why many people pursue an investment in a REIT specifically geared towards new hotel development.
Yieldstreet is one of the routes to do this. It allows for private market investment to earn a steady income. It may be possible to choose a specific company to invest in (though this is better done with a stock investment) or a fund focusing on several hotel companies focused on development.
Pros:
Tap into the experience of hotel developers who typically will complete due diligence to develop in highly valuable areas
This method is more affordable than trying to build a hotel yourself
Cons:
Some initial investments depending on the investment fund's requirements
There is a high risk of you investing in an unproven developer and the market tanks
6. Invest in Hotel Renovation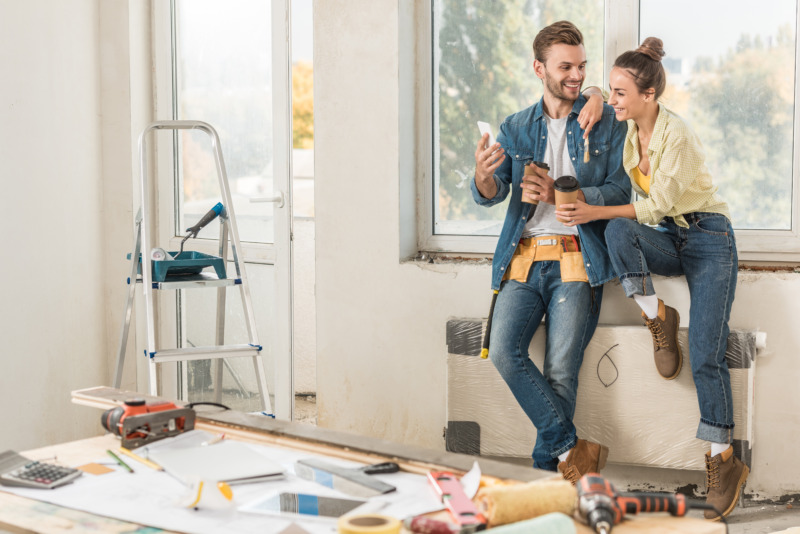 To remain competitive, hotel rooms must be maintained and upgraded consistently. Ultimately, that's costly for many property owners, leading to the need to find investors to help contribute to those upgrades.
A hotel operator or hotel management company may turn to one of several investment platforms where crowdfunding can help them with renovation costs. This method requires investors to have cash flow to put into the renovation and often means ongoing income paid out over time as the property owner repays the funds.
Sites like RealtyMogul allow for this type of fundraising support, allowing investors to make as large or as small an investment as needed.
Pros:
There is a significant opportunity to invest in this method in some areas.
This is a simpler way of investing in hotel rooms in competitive areas where purchasing and owning is too expensive
Cons:
There's no rental income here, but rather profits generated from the capital lent to the investor
There is the risk of default
See Related: Ways for Trust Deeds Investing
7. Buy and Flip a Hotel
For those with the money available and the skills needed to handle the renovation management independently, buying, upscaling, and selling the hotel is an option.
In some areas, properties are for sale because they no longer compete with the room options in competitor hotels, often because guests want more value during their stay.
For those with renovation experience and cash flow, purchasing these older, worn hotels incorporate a few value adds, like corporate centers, fitness centers, or EV charging stations, and then selling them is a way to work towards profitability consistently.
For those who need to borrow money to buy a hotel like this, there are various lenders available for commercial real estate. Don't overlook the opportunities to invest in SBA loans as well. A SBA 7(1) loan could be one way to keep costs down.
Pros:
Investors stand to see a significant return on their investment if they can find the ideal properties to purchase and make value-adding upgrades
You are buying a hotel, and if you decide to do so, you could keep it, renting it out to guests over the long term for steady revenue
Cons:
It takes a significant amount of money and experience to do well in this sector of the hotel industry, with a need to understand opportunities and risks fully
There is the risk that the hotel will have serious structural issues or other gaps in value or repairability that could make buying a hotel like this risk
See Related: Proven Ways to Start Investing in Apartment Complexes
Know the Expectations for Modern Hotels
Before making any hotel room investments, ensure you understand what today's traveler expects when renting in almost any area. These are several ways to help upscale properties meet the luxury hotel market and the standard consumer's needs.
According to a hospitality trends study, some of the most impactful upgrades, modernizations, and industry offerings for 2024 and beyond include:
Eco-friendly practices include using sustainable materials, solar power, energy-efficient appliances, and locally sourced products.
A personalized experience often means incorporating AI and data analysis to allow hotel rooms to offer more customization options to fit that person's needs, whether based on amenities they need or in-suite temperature control.
Technology integration is critical and typically means offering USB ports, mobile check-in services, and virtual concierge services.
Health and wellness facilities on site are also necessary, including a fitness center and yoga studios with programming, wellness centers for massages, healthy foods, and spa services.
Onsite EV charging is growing in importance for many hotels because today's driver needs access to a way to charge before they hit the road.
As you consider investing in hotel rooms or whole properties, look for opportunities to tap into highly competitive offerings that help the best to stand out.
More so, hotel investing is very much a locally-based strategy. Rooms must meet the local expectations and goals of travelers. For example, a room in downtown New York City has far different expectations from a hotel in a wooded countryside location.
The luxury hotel market is not always the most desired option, either, as in some areas, hotel rooms with better locations near amenities and tourist attractions are more desirable.
FAQs
How much does it cost to buy and own a hotel?
The cost to buy and own a hotel is dependent on location, size and type, demand in the area, the business model, and the condition of the property. The cost can range from $500,000 up to $5 million or more, depending on the investment strategy used.
Is investing in hotels a good idea?
Considering the cost, it takes due diligence to ensure that this method of investing is beneficial. The hotel economy has seen a lot of ups and downs over the years as tourism wanes in some areas due to economic conditions. Still, it is a steady and needed industry with lots of potential for ongoing rental income.
Can owning a hotel be profitable?
Typically, profit margins that reach 25% are considered successful in the hotel industry. This typically depends on factors like occupancy rating (which should be 40% or higher) and location, demand, and competitors. Increasing occupancy rates to 60% or higher improves the profitability of hotels.
Related Resources