With the increasing demand for clean energy, wind energy is one of the most prominent alternative energy sources. If you want to benefit from the industry's growth, here's how to invest in wind energy for a steady income.
Wind energy is an emerging low-carbon renewable energy source gaining immense popularity besides solar energy and hydropower. Apart from promoting environmental sustainability by reducing pollution, wind energy is also speculated to bring substantial investment returns shortly.
A Global Wind Energy Council forecast predicts that offshore wind sources' development will increase in this decade.
Similarly, other investment facets in the industry, such as wind farm management, manufacturing, maintenance, and distribution, will also become promising options for new investors.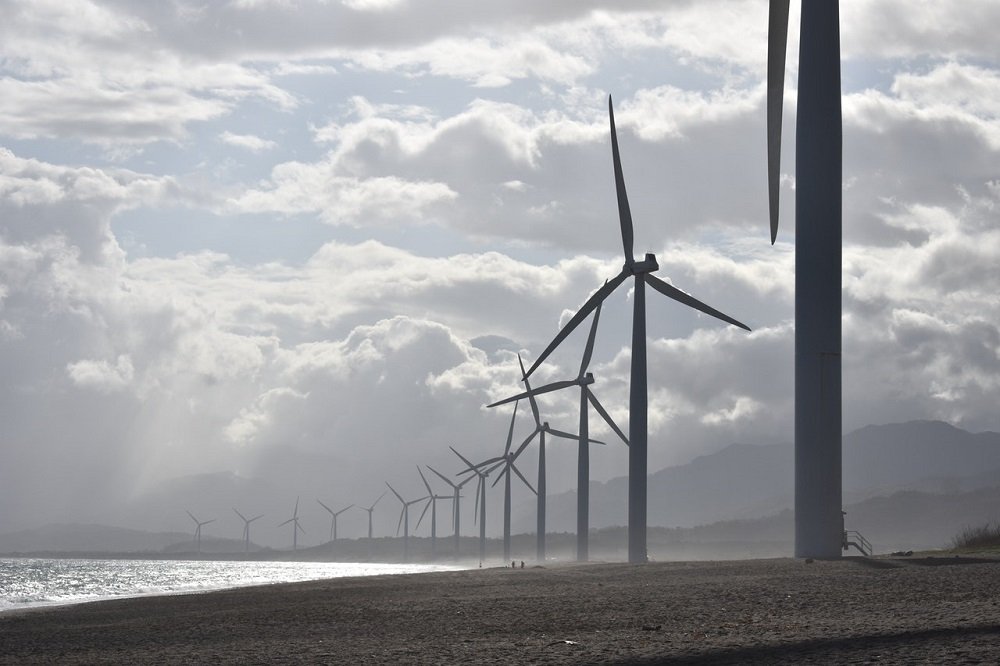 Believe it or not, the wind energy sector outperformed the stock market in the past year with an 81.5% investment return. If you want to jump onto the bandwagon and invest for impact while making a substantial profit, this is your opportunity.
In this article, I have provided a comprehensive guide for investing in wind energy, so you can effectively allocate your funds immediately.
Step 1 – Know Your Reasons
Until the last decade, renewable energy technologies were deemed less efficient due to their low energy production rate. Compared to fossil fuels, these options were insufficient to meet the global economy's energy demands.
So why should you choose wind energy investment over other energy options? The answer is simple. While fossil fuels and other non-renewable energy options were trending in the past, wind energy investments are promising future opportunities.
Considering the mandates put forward during the Paris Agreement and the number of investors moving towards impact investing, many benefits of wind energy have gained prominence.
I have listed some of these benefits to help you gain further insight.
It Is A Clean Energy Source
It is evident that wind, compared to fossil fuels, produces no harmful emissions that pollute the environment. That's why producing energy through this source does not harm the air, water, or land.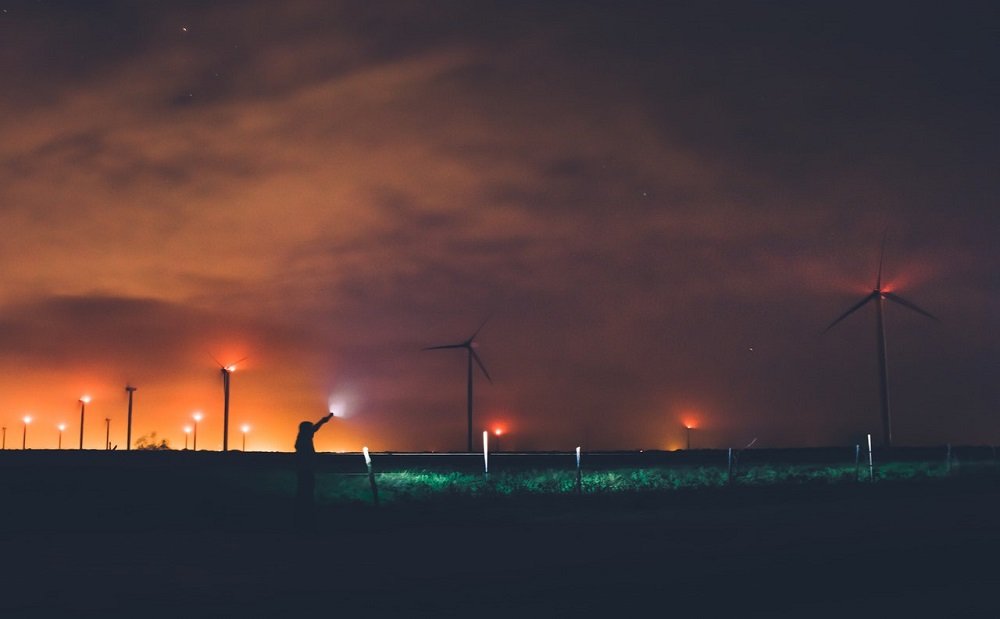 With the increasing global demand for energy, this technique will help regulate climate change and reduce further damage to the atmosphere.
Uses Space Efficiently
Another benefit of wind energy is that it is space-efficient. This means wind turbines can operate on land, which is used for other purposes simultaneously.
For example, the extra space under wind turbines can be used by farmers to grow their crops or raise their livestock. Besides that, this also leaves enough space to bury power cables that carry electricity to nearby civilizations.
See Related: Solar Farm Income Per Acre: How Much Can You Earn?
It Is Cheaper Than Fossil Fuels
Energy cost statistics show that wind and solar energy production costs less than fossil fuel energy sources. Attributing to technological advancements, production prices for renewable sources touch a new low every year. If you're wondering how to invest in wind energy with minimal investment, now is the time to make your move.
Creates New Job Opportunities
As an emerging energy production sector, wind energy has the potential to create high-tech jobs. US Labor Statistics predict that wind turbine technicians will be one of the highest occupations in demand in the next decade.
Today, the number of jobs in this industry reaches up to 120,000 and is growing exponentially. This way, investing in this sector will contribute positively to the economy.
See Related: How to Invest in Hydrogen (Step-By-Step Guide)
Step 2 – Estimate Your Returns
Now that you know the benefits of wind energy, you probably want to know how to invest in wind energy as an impact investor. However, if you're a stock investor looking for high returns, these reasons might not be enough to convince you.
What if I told you that wind energy stocks are highly profitable and are speculated to bring high returns in the future? Check out these prominent stock market trends that show the potential of wind energy sources for high returns.
It Is a Reliable Renewable Energy Source
Undeniably, wind energy is one of the most promising renewable energy sources today simply because the wind is a resource that won't disappear from the planet anytime soon.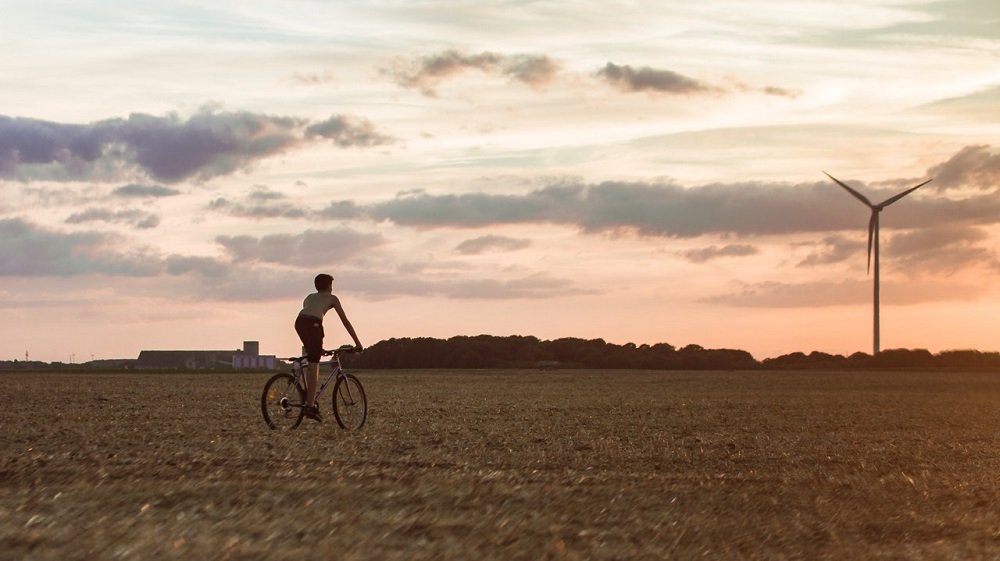 Besides that, it is entirely sustainable compared to other alternative energy sources. That's why it is likelier to establish itself against other renewable energy giants and bring profitable returns for investors.
ETF Investment Options Can Help Mitigate Risks
No matter how high the speculated returns are from the wind energy industry, there's always room for risk. That's because if wind technology becomes one of the primary energy sources over the following years, most companies could become insolvent.
In this case, you can easily create a hedge against this risk factor by investing in wind energy ETFs.
This way, you can avoid risks and earn profitable returns simultaneously.
Subsidies Make Wind Energy Investments Attractive
For those looking for how to invest in wind energy, emerging subsidies may make the prospect more profitable in the future. Serious government interventions to promote sustainable energy development might make way for significant subsidies for the industry.
Growth In Global Energy Use Ensure High Returns
Due to the rise in electric vehicle use, global electricity demand will rise by almost 25% in the coming years. In this situation, wind and solar energy sectors will grow five times faster than their current rate.
According to McKinsey & Company, almost 77% of all global energy will come from the wind and solar sectors till the year 2050. Meaning the growth in the wind energy sector will bring high returns for investors.
Step 3 – Choose From The Multiple Ways To Invest in Wind Energy
If you want to know how to invest in wind energy, the first step is to research the industry's benefits and profitability. Using the above information, you can easily develop your strategy and decide whether to invest your funds in the sector.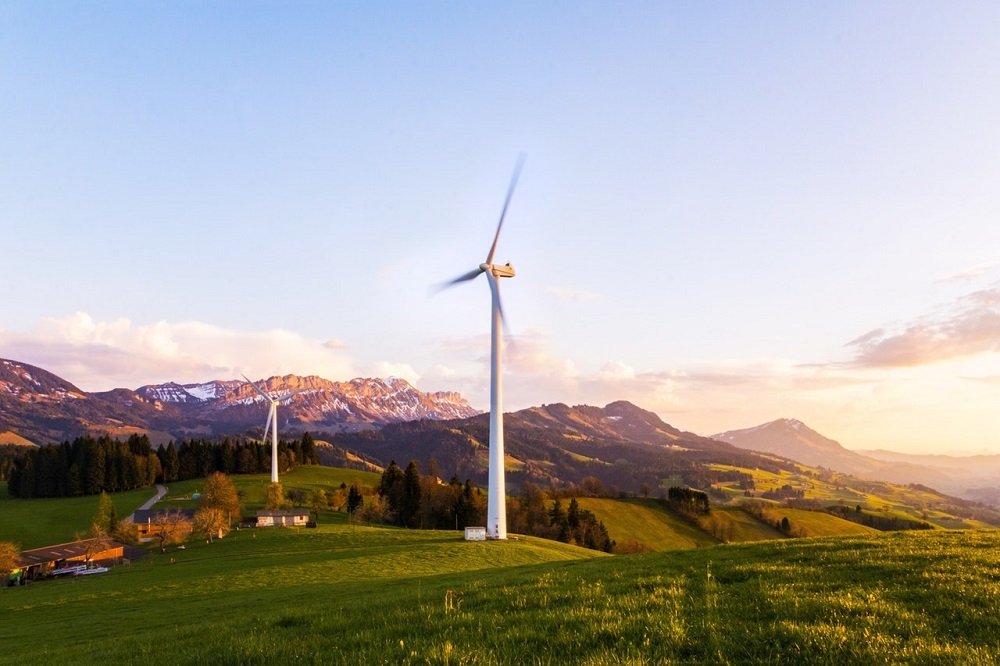 Once you have decided, learning how to invest in wind energy companies is time. There are two main aspects to pick when moving forward with your investment.
First, multiple industries are involved in wind energy production, so you must pick an option according to your preference. Secondly, there are various financial instruments that you can go for to invest in the sector.
I have listed your choices in both aspects to help you make an informed decision.
Types of Wind Energy Investment Companies
For those asking how to invest in wind power, you don't necessarily have to fund turbine construction or powerhouses. Instead, there are various companies affiliated with wind energy production.
You can choose a sector that interests you or seems like your most profitable option and gets started. Here are the basic options.
Wind Power Production Companies
These companies are the ones that produce wind energy on large wind farms. They operate high-scale windmills that deliver energy to the public electricity grid and local residential areas.
Mainly, these producers acquire the components they need, such as windmills, from other manufacturers and installers.
Windmill Installation Companies
These companies ensure the flawless running of wind farms to meet energy demands. They are responsible for windmill installation, management, maintenance, and repairs.
Windmill Manufacturing Companies
For investors looking for how to invest in wind energy without any involvement with wind power industries, windmill manufacturers are the best option. These companies produce parts that make up a traditional windmill, without which the industry cannot function.
Wind Energy Component Manufacturing Companies
This sector includes the small components needed to transport wind energy to areas where it is required. Windmill manufacturers do not produce these parts. Therefore, they rely on these companies.
However, the market is quite saturated, so component companies have to maintain their sales to generate substantial profits. That's why, if you go for wind energy component companies, select the one with the highest speculated returns.
See Related: How Much is a Wind Turbine? Here's What to Know
Types of Wind Energy Instruments
If you're wondering how to invest in wind energy, you can purchase multiple financial instruments to earn revenue through the industry. I have listed some prominent options below so you can choose for yourself.
Wind Energy Stocks
Investing in wind energy stocks is one of the easiest ways to earn revenue from the industry. They operate just like other conventional stocks.
This way, by purchasing one, you will become a partial owner of your target company and earn a percentage of their revenue. Usually, stockholders receive monthly or annual dividends based on the company's profits.
Wind Energy Bonds
While investors in wind energy stocks buy equity, wind energy bond investors buy debt. Simply enough, you don't own a part of the company you invest in but rather contribute to the endeavor through a loan.
In this case, you will receive your returns in interest on the loan you provided without participating in profits.
Government Wind Energy Funds
Today, governments worldwide are taking strict actions to promote renewable energy sources. In this situation, there are multiple government-funded investment options to raise funds for the cause.
If you invest in these funds, you will receive interest on the loans you give, just like in bonds.
Wind Energy Derivatives
If you're an established investor looking for how to invest in wind energy, derivatives are the advanced investment tools for you. These instruments are formulated for investors with substantial experience targeting high returns.
However, with higher returns, wind energy derivatives also propose a higher risk factor. These instruments are not recommended for beginners who cannot recover from the loss involved.
Wind Energy ETFs
ETFs are a great way to invest in wind energy stocks while diversifying your portfolio to mitigate potential risks. While buying stocks may involve owning shares in a single company, purchasing an ETF will scatter your investment across multiple companies.
This way, if one company fails to bring profits, you will still get good returns from other companies. So, if you're wondering how to invest in wind energy without putting all your eggs in one basket, ETFs are the ideal instruments for you.
Wind Energy Mutual Funds
You can find many profitable mutual funds for wind energy investments as well. Mutual funds are instruments that collect assets from multiple investors to fund a company.
To participate in a mutual fund, you must pay a management fee on top of your initial investment amount.
See Related: How to Invest in Carbon Credits
Step 4 – Evaluate The Risks
Although the wind energy sector is predicted to rise in the coming years, it does have some risk factors that might affect future investments.
Some industry components are non-recyclable, so they might not be considered a 100% green solution in the coming years.
Windmill construction projects are often met by protestors standing against displacement and visual pollution in their locality.
Natural disasters such as tsunamis and earthquakes can substantially harm wind energy companies.
As it is still an emerging technology, future decisions may conclude that wind energy is not an efficient alternative energy source.
The industry faces tough competition in the form of solar and hydroelectric energy. If these industries lead the game against wind power in the future, investors may face substantial losses.
See Related: Best Climate Change Stocks
Step 5 – Select A Company Based on Your Preferences
Now that you know the benefits, ways of investment, and risks involved in wind energy investments, you have decided to go for it or not.
If you're from the former category, you have one last step to kickstart your investment. This step is choosing the ideal company to invest your funds in. Here are some prominent options according to recent market trends.
Northland Power Inc.
Northland Power Inc is the most profitable option for those who want to invest in wind power-generating companies. The Canada-based company has wind power facilities worldwide across Europe, Asia, and North America.
Along with wind power, the company also owns various plants producing energy through solar power and natural gas. You can ensure steady returns even if one sector faces a loss.
Vestas Wind Systems
Vestas Wind Systems is a windmill manufacturing company based in Denmark. The company works to construct, design, and install wind turbines that generate electricity.
If you're an investor who wants to fund companies that build wind turbines, this company is a profitable investment option for you.
TPI Composites, Inc.
TPI Composites Inc is an ideal option for investing in wind energy components. The company produces and supplies composite wind turbine blades to the wind power industry.
What makes this company attractive is its global presence in countries like China, Mexico, India, and the US. In the past year, the company had a 30.6% increase in operating income and a 10.3% increase in sales.
See Related: What is a Quadruple Bottom Line?
Final Words
That concludes my guide for how to invest in wind energy. While the wind energy industry is a profitable and sustainable way to invest for the greater good and reap good returns, you should conduct your due diligence before stepping in.
If you're inclined towards impact investing, evaluate the industry alongside other alternative energy sources. Not only will this help you get good returns, but it will also help you assign your funds to energy sources that will matter in the future.
Related Resources