Investing in apartment complexes could be one of the best ways to make extra money and build diversity into your real estate portfolio. Apartments are interesting because they allow you to enjoy the rental income, but you are not immediately dependent on just one tenant, as you would in a single-family home. Yet, there's much to know about this type of real estate investing.
Are apartment buildings on the horizon for you? As you consider the value of investing in an apartment building, it is always a good idea to make some decisions.
What do you want to earn? What do you want to spend? Real estate investors with a clear game plan are likely to have opportunities in most regions of the U.S. Here's some insight into how to get started.
Proven Ways to Investing in Apartment Buildings
1. Buy Yourself
The simplest of methods for investing in real estate is to simply find an available apartment complex for sale and purchase it. Working as a real estate investor like this can be profitable for you if you have the skill to choose the best apartment and manage it day in and day out. You can also hire a property management company to help you with the management.
Being a solo investor means you collect all the profits, but you are also responsible for all the costs. The good news is that if you can balance those tasks, investing in an apartment complex like this could prove to be the best option for the highest profit margins.
If you want to learn how to profit from housing crash opportunities, an apartment complex is a route to take. Because many people will find themselves in need of a rental instead of owning their home, it could be the perfect investment for you right now.
See Related: Best Real Estate Investment Websites
2. Find a Partner
The second most straightforward way to invest in an apartment complex is to do so with a partner. The process is the same as buying it yourself.
Find an apartment complex that fits your needs and begin investing. You will have to divide the profits and costs and create a strong plan for managing the entire building. Yet, there's plenty of opportunity here.
An apartment building investment like this can improve cash flow if you choose a desirable location and have the time to put it into it (or you hire a property management team to do the work for you).
The benefit of having a partner is that you will not be completely responsible for the rental property should there be any type of drop in tenancy. Yet, owning a rental property like this means you'll still manage the maintenance, upkeep, and tenants.
To lower some of your risks, consider working with a partner that has a real estate education. That way, you'll have a better opportunity to count on their real estate industry knowledge in selecting the ideal rental property and managing it.
See Related: What is the Average Tesla Repair Costs? Full Budgeting Guide
3. Fundrise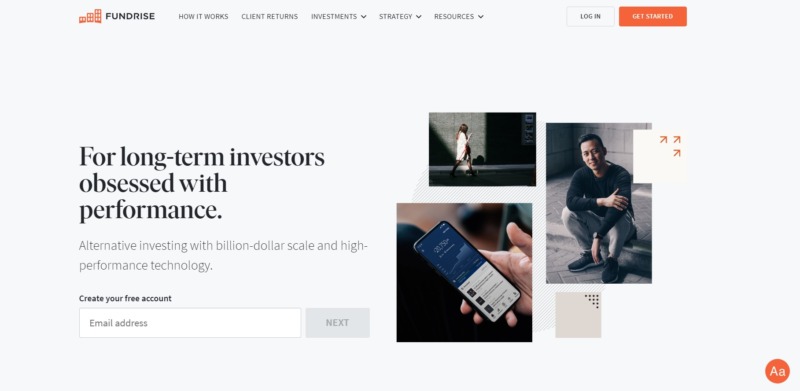 If you want the benefits of investing in apartment complexes but you want less risk, consider Fundrise. This is an online platform designed for real estate investing specifically.
There are more than 350,000 real estate investors using the platform. Anyone can take advantage of real estate investing using this tool.
With this platform, you do not have to invest very much money (Just $10 for the account minimum). Anyone can open an account to get started.
Keep in mind that you'll still need to do your due diligence and work to ensure you're investing in property that fits your goals. There are some risks to this type of investing (but all investors take on some risk).
Fundrise is a good option for those who want to invest long-term. Most of the platform's real estate products involve real estate investment trusts (REITs). Some will buy and manage apartment complexes, while other funds will hold mortgages.
You have the ability to choose what you wish to invest in. One of the core benefits is that you can choose the type of investment strategy right for you, such as Value Add, Fixed Income, or Core Plus, depending on your risk tolerance and goals. If you want to find a way to diversify outside of stocks and bonds, this is an excellent choice.
See Related: How to Start Investing With Purpose
4. Syndication
Another way to benefit from income property is the use of syndication. Here, the initial investment is collected from all real estate investors.
It is then put into the purchase and management of the apartment complex or other investments. Here, you will purchase real estate, but you also will not have to play a constant role in the operation of the property.
This is an excellent option for those who want passive income. That is, you want someone else to handle the management of the income property, rent roll, maintenance costs, and legal claims. There is one person who runs the syndication.
That person is responsible for all of these decisions. The profits from the real estate investment are split based on an agreed process. Most often, you can start investing for less this way.
The hard part of syndication is that you have to find the investors. There are locations where you can find accredited investors to help you, but you'll want to ensure they align with your goals.
You still maintain ownership of the property, and with that comes some liability risk. Choosing a partner can help to reduce some of that risk.
See Related: Tesla Auto Loan Overview: How to Get the Best Terms From Tesla
5. Mainvest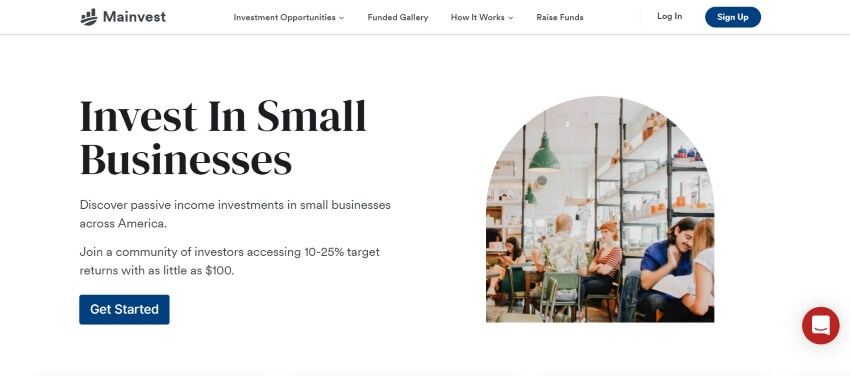 Many times, it is a small business that owns an apartment building. If you want to invest in commercial real estate or multifamily rental properties, consider the investment in a service like Mainvest. You can still enjoy apartment investing, but the difference here is that you'll be able to put money into the investment without having to worry about its operations of it.
Mainvest allows you to become a part of an angel network of real estate investors. You can invest as much as you want into small businesses throughout the country. You only need $100 to get started.
What's nice about this tool is that you can put money into various small businesses and various apartment buildings throughout the country to diversify. For those who are a bit concerned about risk, this can prove to be one of the best reasons to use this tool.
You can use Mainvest as an accredited investor or a non-accredited investor. The returns on investment here are also very high – often as high as 25%, though that depends on where you invest and how well you do. Also, you are not putting money into companies that you know nothing about.
Mainvest itself will evaluate the company, gather data, and verify the information. They only accept about 5% of the companies that apply for these funding rounds.
Investors do not pay any fees for this service. You can find a wide range of business types here, including multifamily properties, but also real estate companies, and property management companies. You can invest in multiple properties at once or put all of your money into one specific company.
See Related: Mainvest Review: Is It Legitimate?
6. Real Estate Mutual Funds
Not everyone wants to be real estate owner, but that doesn't mean you can't take advantage of the current real estate market. A real estate fund could be the route to take. You can invest in REITs, as noted, but there are other real estate mutual funds to consider as well.
If you are working with a financial advisor, it's a good idea to talk to them about your goal to enter the rental real estate market with investments. A real estate fund works much like a syndication – you put money in, it's pool together, and someone else runs the operations of the investment. The key difference here is that these real estate investments are much larger.
Most of the time, these funds invest in multiple properties located throughout the country. This aids in diversification. Unlike syndication, you do not have much control over where your money goes.
That's up to the real estate mutual funds setup and management. However, you can choose the risk tolerance that is best for you and choose the type of properties to invest in. The best way to protect yourself in these types of investments is to research the fund, including what it invests in and what type of performance it has.
7. RealtyMogul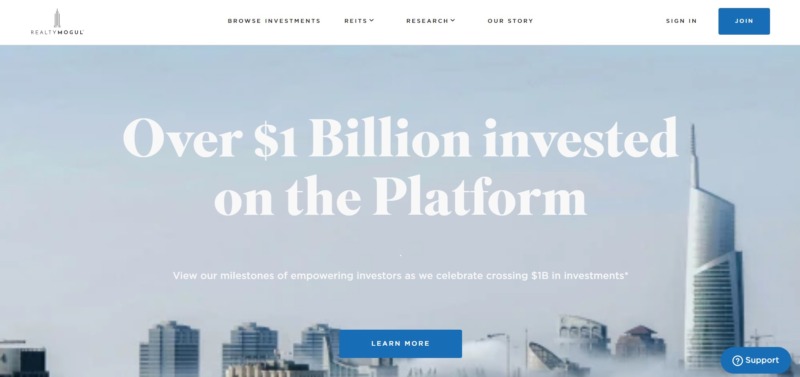 RealtyMogul is an excellent option for those looking for real estate investing that's easy to do. It enables investors to invest in commercial real estate. It does not have a high upfront fee.
Rather, it's a technology and software platform that enables real estate sponsors to find retail investors. It works with accredited and non-accredited investors.
RealtyMogul can help you build an investment portfolio where you are not dependent on monthly rent collections. If you are hoping to see financial freedom in the near future, make wise investment decisions on this site.
Unlike other types of investments in the real estate market, you do not need large upfront capital. The minimum account starting deposit is $5,000. You also pay management fees of 1 to 1.25%.
If you want access to the public but also nontraded REITs, this is one way to get that access. It is also the ideal place to find private placements if you are an accredited investor. Choose from several funds to invest in based on the underlying securities you are most interested in.
The RealtyMogul Income REIT is an LLC that manages portfolios comprised of mostly commercial real estate. The RealtyMogual Apartment Growth REIT enables you to invest in public, nontraded multifamily apartments.
You are paid dividends each quarter. One key feature here is the Share Repurchase Program. Like other real estate crowdfunding sites, RealtyMogul's investments are typically illiquid investments, meaning it is hard for you to get your money out of them if you need to do so. However, the buyback program minimizes this risk as it allows you to sell your investments back to the company at a reduced price after the first year.
Many investors prefer this method because it allows you to invest in large apartment complexes that would otherwise be too difficult to enter. The investment opportunities are not controlled by investors, though.
That is, they raise money and invest in property for you. The fund manager oversees the performance of the investment, but there is no control over the investment portfolio purchases.
See Related: Best Home Improvement Loans
8. CrowdStreet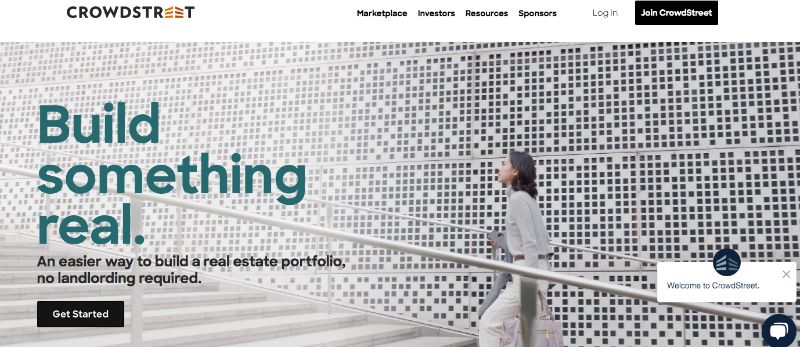 CrowdStreet is another way to pool your money with other investments to buy into real estate. It is not just multifamily property, though.
You can use it to invest in retail, restaurants, and residential properties. The company helps you earn a regular income, but they handle the management of the properties themselves.
CrowdStreet allows accredited investors to invest mostly in commercial real estate. It requires a minimum account investment of $25,000 to get started, and fees range from 0.5 to 2.5%.
The fund does an excellent job of researching property investments to minimize risk. It is best for risk-tolerance investors, those who are willing to put money into the property and let it stay there long term, and those who want to do due diligence themselves.
This mutual fund type of investment can be a good option for those who have more initial upfront capital to put into it and who want steady appreciation in value. Many investors who want to be hands-off benefit from this particular method.
You can invest in apartment buildings without having to do any of the work of managing tenants in the multifamily property. Yet, depending on how well your investments perform, you can get consistent cash flow.
See Related: Proven Ways to Invest in Hotels
9. Create Your Own Syndication
Are apartment complexes a good investment? They can be, but for many people, the hard part is actually getting the initial investment together to buy one.
You can create your own syndication to do that. In this form of real estate investing, you work to find a group of people who want to make money through real estate investments but who do not want to worry about collecting rental income or working as a property manager.
In short, you find the apartment building to buy, you find investors who will help provide you with the investment you need, and then you manage the property. Many real estate investors want to benefit from this type of investment property, but they struggle with the time commitment to do so.
However, if you have the skill to do the management component of the process and want to be more in control than what typical real estate funds allow, this could be the ideal move for you.
There is risk involved in this type of apartment building investment method. You will have to work as the property manager or hire a company to do so.
You will need to manage cash flow, which typically means covering maintenance and improvement costs over time. You also will need to collect monthly rental income and divide annual rental income (or quarterly) among investors.
The benefit of investing in apartment buildings like this is that you get to remain in control over what you buy, whether it is a multifamily property or a group of single-family homes. You also control the tenants, rental costs, and net operating income.
If you plan to go this route, you will need to do the due diligence yourself. That includes finding the property, getting more capital from your investment partners, completing a property condition assessment, understanding the property taxes, and so on. There is work to do to ensure you are investing in the best possible property.
See Related: Best Energy Efficiency Loans for Homeowners
10. Real Estate Investment Groups
Real estate investing for those who do not want to manage daily operations like collecting rent and managing tenant needs may wish to consider real estate investment groups (REIGs). You will likely need access to financing to use these types of investment strategies.
In this real estate investment, you are putting money into the rental property much like you would a small mutual fund. Then, the company will invest in apartment buildings, often more than one within a given area.
Investors are then able to buy them through the company. This is done by joining a group of investors.
In this situation, you are able to own more than one apartment without having to own and manage the properties individually. Investors purchase the already vetted and researched companies owned by the company. There's more safety when you invest in apartment buildings like this because you mitigate the risks with other investors.
The group itself will collect rent, handle maintenance, find and manage tenants, and conduct all other aspects of running the multifamily properties. Also notable is how you collect the income.
If you were investing in apartment buildings outright and lost a tenant, you wouldn't have that income at all. With REIGs, the rent across all units is averaged and paid to investors (after net operating income and expenses are calculated).
11. Peerstreet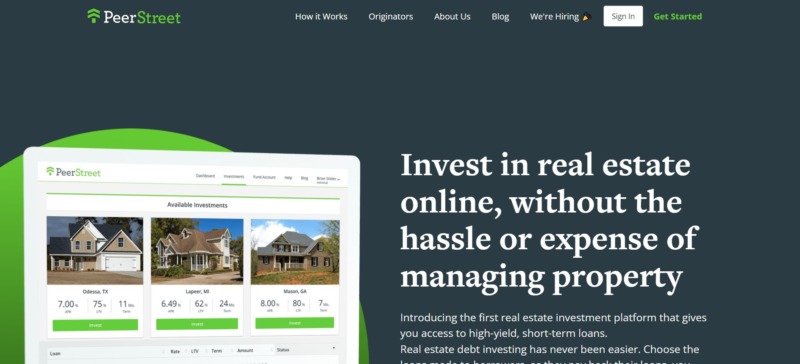 Are you looking for the best tax loopholes for real estate investors? One way to avoid the sometimes high cost of taxes associated with real estate investing is to let other people worry about it!
With PeerStreet, you are able to invest in real estate through an online platform without having to worry about any aspect of the management of the property. This is a real estate investment platform that enables you to put money into high-yield and short-term loans.
Here, you are not necessarily investing in the purchase of an apartment building. Rather, you are helping to support the loans of those who own and manage rental properties. It could include single family homes, multifamily properties, or other types of real estate.
As a form of debt financing, real estate borrowers use the platform to raise the money they need. They make payments on that loan over time.
You collect and earn income from that loan, not on the property value or the number of tenants there. Investors receive the monthly interest payments divided among all who contribute.
12. EquityMultiple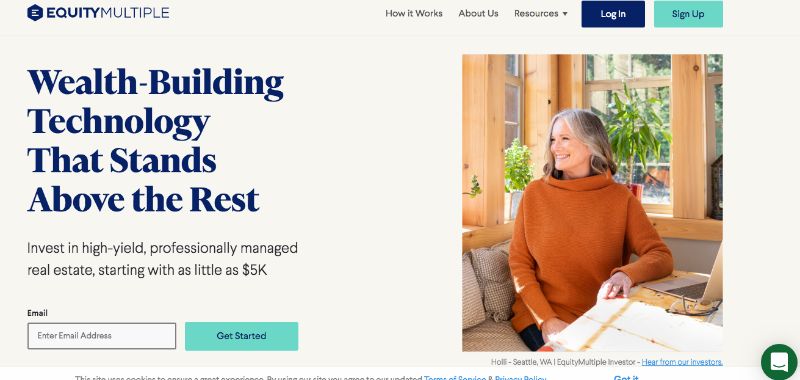 Another alternative is to consider EquityMultiple. If you want to earn money through the real estate industry but do not want to worry about the purchase price, property boundaries, or tenant management, this is one way to do so.
It is a crowdfunding platform that enables accredited investors to put at least $5,000 into the purchase of the commercial real estate, including mixed-use properties. The fees are competitively low, from 0.5 to 1.5%.
If you want a good investment selection and a very easy-to-use platform to help you manage the process, this is an excellent site to choose from. Also nice, you can choose the investment term based on your goals. That means you can eventually sell at any length of time that works for your needs.
As with all investments in the real estate industry, risks exist. The tax benefits, liability risks, and long-term goals of the investor need to be considered before jumping in to buy. Choose an investment strategy like this based on how much you wish to put into the funds but also on how much control you want to have.
This route allows you to pick and choose investments, but you have less control over the management and daily work there. You'll benefit from property appreciation over the long term but also earn a routine payment in dividends.
Related Resources
Kyle Kroeger, esteemed Purdue University alum and accomplished finance professional, brings a decade of invaluable experience from diverse finance roles in both small and large firms. An astute investor himself, Kyle adeptly navigates the spheres of corporate and client-side finance, always guiding with a principal investor's sharp acumen.
Hailing from a lineage of industrious Midwestern entrepreneurs and creatives, his business instincts are deeply ingrained. This background fuels his entrepreneurial spirit and underpins his commitment to responsible investment. As the Founder and Owner of The Impact Investor, Kyle fervently advocates for increased awareness of ethically invested funds, empowering individuals to make judicious investment decisions.
Striving to marry financial prudence with positive societal impact, Kyle imparts practical strategies for saving and investing, underlined by a robust ethos of conscientious capitalism. His ambition transcends personal gain, aiming instead to spark transformative global change through the power of responsible investment.
When not immersed in the world of finance, he's continually captivated by the cultural richness of new cities, relishing the opportunity to learn from diverse societies. This passion for travel is eloquently documented on his site, ViaTravelers.com, where you can delve into his unique experiences via his author profile.