Investing in parking lots may prove to be a financially savvy move to take. In some areas, parking lots are in demand, especially as people return to the office. Parking spaces are also an easier real estate investment than others because they require very little maintenance over time to the parking lot and, when well positioned, can be a self-service setup.
However, there are a lot of considerations to take into consideration before making this move. Parking lot investments can be desirable in some areas where the local economy is growing, where there are college campuses, or areas where the existing parking facilities are no longer secure.
Are Parking Lots a Good Investment?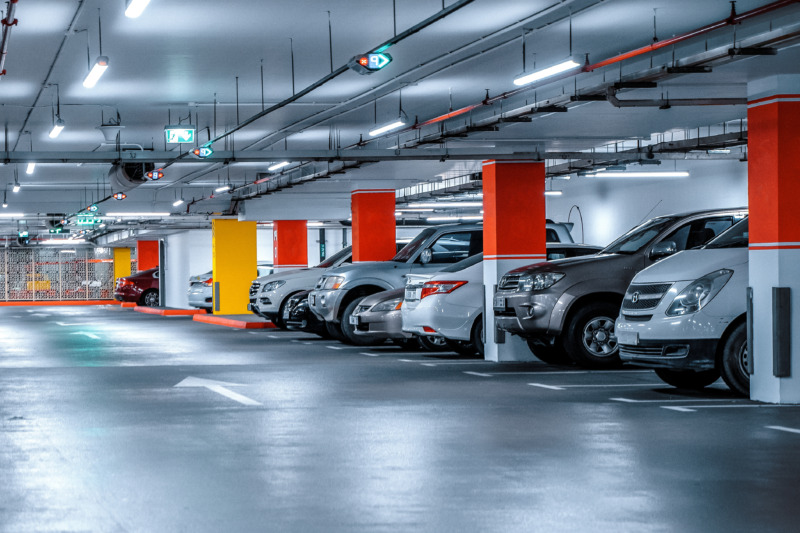 Studies indicate a parking lot investment in the right area could be highly profitable. The parking facilities industry was worth $8.2 billion in 2022 in professionally managed investments and increased about 0.10% from the prior year.
Unlock Sustainable Investing Opportunities 🌿
Join the green revolution by investing sustainably with our top partners. Discover platforms that align with your values and offer remarkable opportunities for growth.
There are between 700 million and 2 billion parking spaces in the United States. Another way to look at that figure is by how many spaces are available per vehicle – which stands between 2.5 and 7 spots for every registered vehicle. Within that sector, about 10% of it is paid parking.
When looking at the parking industry as a whole, it's worth about $121 billion as of 2022, according to Parking Advisory Group leader Jerry Marcus. With a solid ROI in the right market, parking investment could be where you widen your portfolio, but there is the competition to consider.
How to Invest in Parking Real Estate This Year
Core to this industry is its ability to evolve. To compete and grow with industry demand, companies often need to look beyond just offering parking services or parking spaces and offer more of what the customer needs.
For example, investing in an EV charging station lot that offers the ideal location near an office area, hospital or medical center, college campus, or entertainment district could be worthwhile.
The profit margin also increases when the location is in an area where the population grows yearly and the economy grows within the city center.
See Related: Ways to Start Investing in Apartment Buildings
How to Invest in a Parking Lot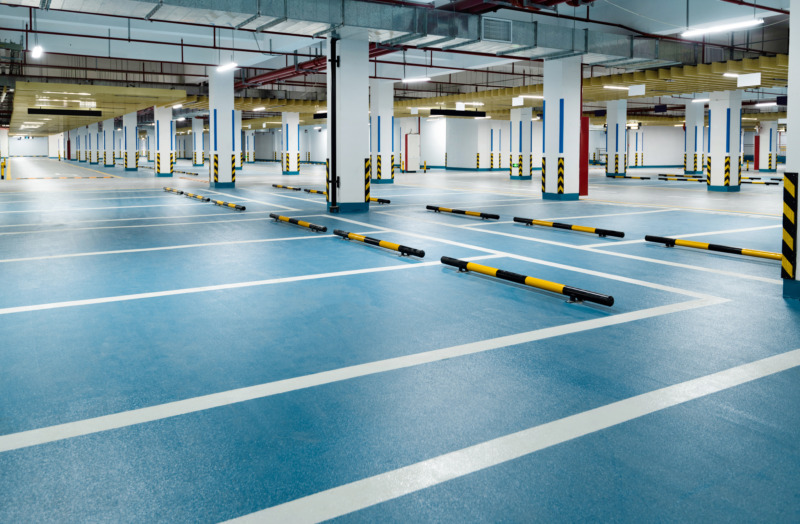 There are several ways to invest in this form of real estate. Your investment returns, operating expenses, market demand, and overall cap rates depend on the specific industry method. Here are some of the most profitable ways to invest in parking.
1. Buy an Existing Parking Lot
The most direct way to invest in parking lots is to own an existing parking lot. There are several ways to earn from this method:
Charge a daily rate. This is a rate charged for parking at the location on a standard day. For example, those visiting a lawyer's office nearby pay a flat fee to use the service.
Use a special event rate. If the parking lot property is near sports venues, entertainment locations, or other locations where people visit the given area for a short time, special event parking can mean a higher per-use fee.
Establish rental income. If the space is near corporate employees or students, consider charging a monthly rental rate for the property.
Using a resource like RealtyShares, you can crowdfund your project to investors who may be willing to contribute to your purchase and development goals.
Pros
In the right area, it's easy to get started.
Lower down payment requirements.
Cons
Demand is everything and is limited in some areas.
The cost of real estate could be high in some locations.
See Related: Best Auto Loans for Tesla: Top Financing Options
2. Buy a Parking Garage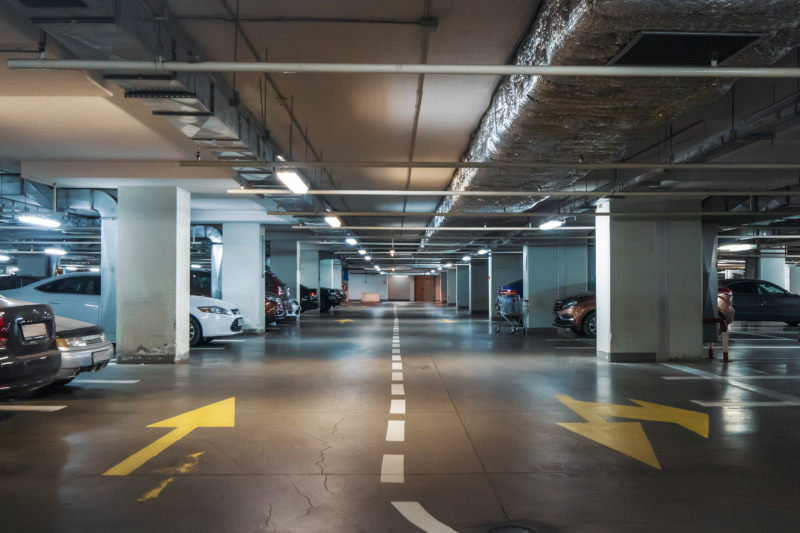 Another option is to purchase a parking garage. Within some areas, the parking market is very limited due to the density of the community. With a garage, investors can utilize the actual real estate wisely, building multiple layers of parking space to rent out.
Owners can then rent out space on a per-day or monthly, as with a parking lot. In some cities, such as areas with ample snow, a covered parking garage can yield a better return with a higher per-use rate since it offers more protection from snow on vehicles. It may also provide the benefit of added perceived security by the renter, allowing for a higher price.
It's possible to purchase an existing parking facilities for this process, but it will be necessary to complete due diligence to ensure the property is in good structural condition.
The investment in garages will be more significant, but the premium cost for the building purchased allows an owner to charge far more while also generating significantly higher yields from the square footage of the lot.
If you're looking for a way to purchase a garage, especially one that needs repair, consider a peer-to-peer lending platform like Patch of Land to help with the funding.
Pros
Make more rental income per square foot of property purchased.
Charge a higher rate than an open-air space.
Cons
Much higher cost of purchasing.
Higher risk for structural damage and the need for maintenance.
See Related: Ways to Start Investing in Car Washes
3. Develop a Parking Lot in a Key Area
If there's no existing parking lot in a given area, and there's demand for one, you could turn any available lot into a space.
In some cities where urban development is re-occurring, investing in parking may be an excellent way to make the best use of a hard-to-fill vacant property or an existing building that needs significant remodeling. Instead of doing that to the facilities, investors can tear down the property, clear the land, and install new parking spaces or build garages on the available land.
Though this method takes far more initial investment due to the construction costs, in high-density areas, especially where parking is currently highly limited, it could be one of the best assets for the area. If you want to own physical property (or perhaps already do), developing a parking lot can be a solid move forward for the right-placed site.
Fundrise is a good place to turn for help raising funds for this type of project.
Pros
Where parking demand is high and availability low, developing a new space could be very valuable.
Investment opportunities like this could be easier to make where there's available open land.
Cons
The cost of tearing down existing vacant structures can make this investment a bit more expensive initially.
In some areas, like San Francisco, finding properly placed land could be too difficult or highly expensive.
See Related: Best States for Real Estate Investing
4. Contribute as an Investor to Another Business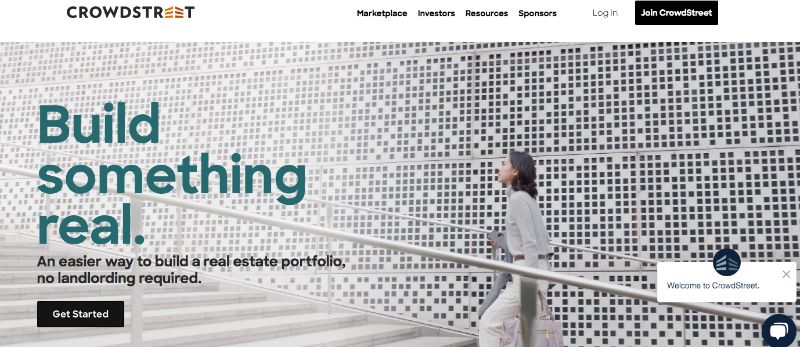 If the ownership costs of operating an actual parking spaces in a community are too time-consuming or costly, or you don't live in an area with high parking demand, you could help support other investors in their quest to own and manage real estate like this.
Many real estate buyers and developers need money and turn to private and angel investors to help fund them. This is a less hands-on method of making money in a competitive industry.
CrowdStreet is an excellent platform to engage in this type of real estate investment without having to own the actual land itself.
Pros
Much lower investment of your time.
No need to worry about the liability risks of owning a parking lot.
Cons
There's some risk that the borrower could default.
You'll need to do your due diligence or rely on a platform that does it for you.
5. Invest in a Parking REIT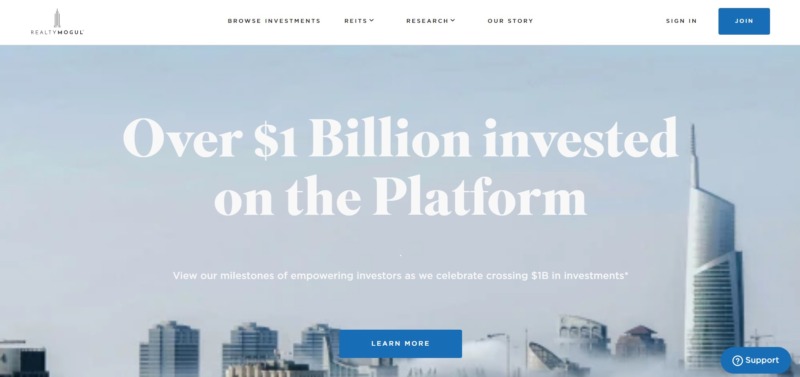 A real estate investment trust (REIT) is another opportunity for parking lot investment that's a bit easier to manage timewise. With this investment, you pay into the investment fund, which is managed for you by a financial advisor, and then you receive earnings distributions over time as the property does well.
If you don't want to worry about carrying and overall ownership costs but want to invest in this asset class, a parking lot REIT could be a solid option.
RealtyMogul offers a good avenue for this type of investment strategy, with more than $1 billion invested in private placements and REITs within its platform.
Pros
No hands-on work like with direct ownership, but reliable income is possible.
Professional management of the assets in REITs means a better understanding of the risks.
Cons
The amount of money needed depends on the size and overall diversity of the portfolio.
Though the risk is spread out among more than one property owner, some risk is still present.
6. Get a Partner
Follow any of the above models, but do so with a partner rather than going solo. Many investors are looking for a lower initial investment in car parks, and this is one way to spread out that initial cost as well as the overall cost of ownership. It can also help defray initial startup costs in areas where real estate prices are very high.
Look to local investment clubs and commercial real estate agents for help in finding a partner, or talk to friends who may be interested.
Pros
Lower the initial cost of investment in any strategy.
Reduce the overall risk you take from your portfolio.
Cons
You need to find a partner that you feel comfortable working with.
You still have to be in an area where parking demand is high.
See Related: Best Investments for Low-Income Earners
7. Buy Stock in a Publicly Traded Company
Investments in companies that own parking garages and lots throughout the country could be a good way to reduce some of your risk. Like any other company that is traded on the stock market, you will earn money based on how well the stock is bought and sold and could earn dividends otherwise.
The majority of commercial real estate companies that are privately owned on the stock market could be contenders for parking space-specific investments, but limitations in availability exist. Do your due diligence to find the ideal companies to invest in.
Pros
You do not have to operate the parking garage yourself.
You put in as much or as little as you like.
Cons
There may be fewer companies to invest in for this specific style.
You are less likely to have any say in the company's operations.
See Related: Proven Ways to Invest in Hotels
8. Create an Electronic Vehicle Charging Lot
Tap into what customers want today, and that is a way to charge their electric car. Consider, for example, building onto the existing self-storage facility or office building you currently own to add an EV charging lot. If you do not own real estate, you could lease it from a current owner to reduce your costs.
If you're going this route, ensure you compare several lenders offering commercial real estate loans based on terms and conditions.
Pros
Tap into a growing need in many areas.
Beat the competition by offering something new and needed.
Cons
9. Buy and Flip Poorly Maintained Lots
If you are in an area with old, run-down locations, consider purchasing the facilities, repairing them so that people want to park there, and then owning them long-term to generate a regular income. It is also possible to flip this property by selling it right away rather than maintaining ownership to operate it.
This option is ideal for those who are near a facility that needs significant repairs. The key will be to tap into investors that can fund flips easily.
Pros
Upgrade properties quickly to keep costs of assets low.
This is a unique niche that may not have a lot of competition.
Cons
The value depends on how much opportunity exists in the area.
Having a real estate license may help to defray some of the costs of buying and selling.
See Related: Best Investments for Teachers to Make Today
10. Buy Parking Lots to Redevelop in a Covered Land Play
A covered land play allows investors to amplify the value of a property. As a low-maintenance asset, buying and holding the property longer is possible without a lot of ongoing investment. A project like this aims to purchase a property, upgrade its value, and earn from it.
Compare loan options carefully for such investments, turning to a commercial real estate lender with experience.
Pros
This method works well for those looking to expand their portfolio with less risk.
It's typically easier to finance this type of purchase.
Cons
Some areas may carry a significant risk of overpaying on the cap rate.
A lack of due diligence can leave an investor struggling quickly.
FAQs
Is owning a parking lot profitable?
A parking lot could be profitable in the right location where demand is high, availability is low, and real estate is competitive to purchase.
Is investing in parking lots passive income?
In all cases, it's not directly passive income since there is the need to maintain and, over time, upgrade it. However, self-service locations can provide great low-level support options for investors.
Related Resources