Investing in women is critical, especially with the spotlight shining on gender equality. There is more to investing in women than simply offering more jobs or giving a voice to common female concerns.
The true female investment will yield a range of benefits for women, their children, their families, and even their communities. According to recent studies, the inclusion of women in politics, business, and other industries has led to a greater investment across the board.
In terms of business, those who feature more women on their boards have reported higher ROIs than those who are predominantly male. Creating a better gender balance in the political areas also results directly in a better balance of gender in the regular workforce.
Investing in women will pave the way for a better future and a more balanced global GDP in just under a decade.
What Does Investing In Women Mean?
The world has been on the brink of dramatic change for quite some time. Women have been in the workplace for generations, but instead of simply filling the lower ranks, they are breaking glass ceilings. Investing in women is more than just awarding them an ideal job or promoting their business.
Investing in women and girls is a whole-gender effort that starts by providing solid educational opportunities, reliable healthcare, support in the community and sports, and so much more.
Women have been on the path to gaining financial independence for quite some time. Supporting the continuation of this trend is not only good for gender equality but is also good for business.
When you invest in women by offering them positions in your company and a chance to excel, you are making a change from the bottom up. Simply awarding a job is not enough; investing in women also means putting them in higher positions in the company for which they qualify.
Placing women in C-Suite and executive roles while closing the salary gap will further close the gender equality gap that can actually be turned into a reality of being completely closed.
Empowering women by investing in their future will help businesses grow on a local and global scale. Just five years ago, one out of every eight women was considered as living in poverty, although half of that number were families run by women.
Despite working hard, they were paid less and worked longer than men in the same positions with the same qualifications.
When you look at the numbers of black and Latino female-run families, the number that falls under the poverty line jumps to 40%.
Although these groups are considered the lowest earners, the same study shows they spend the most hours on the job per capita.
Investing in women but privately and publicly through programs such as job training, educational programs, management elevation, and more will help lift women in general and women of color out of poverty.
More women above the poverty line also equal more spending dollars being injected into the economy. Helping women to gain economic independence is good for closing the gender gap and for business as a whole.
See Related: Best ESG Funds to Invest for Impact
How to Invest in Women-Owned Businesses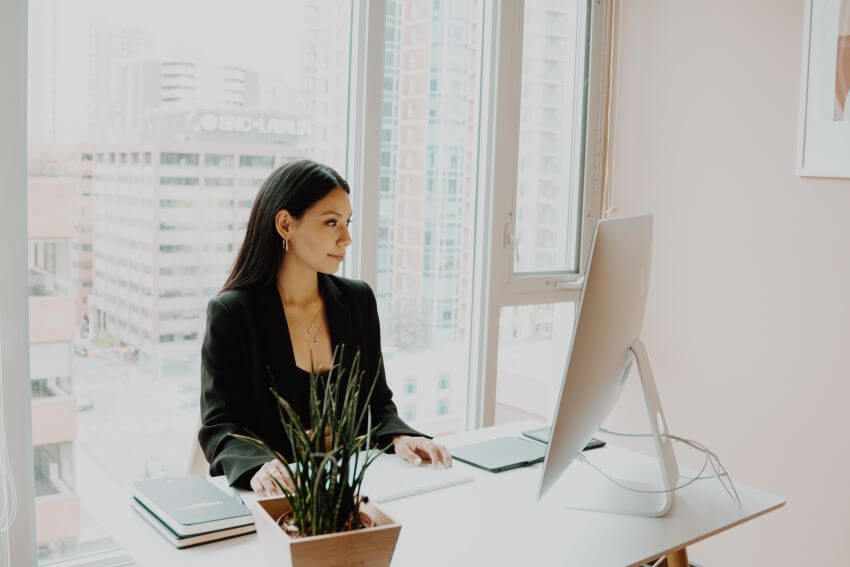 The pandemic has shown the world just how important the presence of women entrepreneurs and women business owners are in the workplace. Businesses and corporations that feature a strong female leadership team tend to have 10-11% more equity on their returns when compared to those without.
When it comes to investing in women, not only should you make them part of your leadership, but it is also important to invest in women-owned businesses directly.
Another thing that has been made clear during the pandemic is that women face more hardships due to closures than men.
There is unemployment, childcare, and mental pressure, leading to an unbalanced distribution of work since the pandemic started.
Women have been forced to reduce their hours or even quit their jobs while also trying to work from home while managing the family and being teachers to children stuck with online learning. Impact investing is a great way to put your money where your heart should be and support women in their ventures.
You can invest directly in women-led companies and make a handsome profit at the same time by participating in a gender-lens investing strategy. The news reports that the pandemic has set women back by 100 years in terms of progress, but investing in women's owned businesses is a way to reverse that trend.
Impact investment is extremely critical for the advancement of women in the workplace and in the field of business.
Social and impact investment is profitable and tends to do much better than stocks and other forms of traditional investing.
While most people think of meeting environmental challenges through impact investing, social challenges are also fair game.
Backing female-owned businesses will encourage more gender equality and also gender diversity in a wide range of industries.
Backing a women-owned business will also help you reach personal financial goals. Women, in general, are more motivated to succeed and most often will work harder as a result.
With social media as one of the driving factors in the success or downfall of brands, many women are taking these marketing tools and using them to their advantage.
Customer service, product quality, and innovation are staples in most businesses and startups run by women.
See Related: History of Impact Investing: 8 Things to Know
The Importance of Investing In Women for Governance
Investing in women is more than simply adding your spending dollars to their businesses. Women not only have the right to be a part of civil society and build wealth, but they are also an important part of the political system.
Investing in women paves the way for more females in politics and the civic arena. When investing in women for governance, you are promoting a more peaceful and equitable society.
Women are already voting; as such, it follows that they also deserve to have a seat or several in government. In addition to serving on boards and local committees, making their voices heard in the higher levels of government office gives hope and encouragement to younger females of the next generation.
Long gone are the days when women were simply expected to stay home and raise children. Women are some of the market leaders in terms of earnings, athletics, innovation, and much more.
When women can make themselves a part of the process that affects their very future, they are not only furthering equality but also ensuring that the decisions made actually reflect their desires.
Women have a natural right to political participation; when you invest your time, support, and dollars in them, you support both democratic governance and gender equality.
See Related: How to Invest in Electric Car Charging Stations
How to Invest in Women in Governance or Women-Led Businesses
There are many ways to encourage and support governance equality with women in your own community and beyond. Vocally and finically supporting women running for office is the easiest way to invest in women's participation in governance.
If you don't agree with the positions of those who are currently in power, or those running, consider encouraging qualified female participants who share your views to seek a seat at the table. In addition to supporting your community and your party, women in governmental roles benefit the nation as a whole.
While many women share power in many parts of the world, the actual percentage is still much lower than you can imagine.
As of 2018, globally, only 24% of parliamentarians were of the female gender. The year before that, a mere 31 countries in the entire world had at least 30% female sitting ministers.
Women who hold positions of power, especially those who have access to the national stage, have been proven to see solutions to conflict with fewer instances of violence.
Women also tend to be stronger advocates for social and gender-based issues that benefit men and women alike. When it comes to budgeting for education and healthcare, women tend to vote more generously than males in the same positions.
See Related: How to Invest in Wind Energy | Best Wind Stocks
How to Start Gender Lens Investing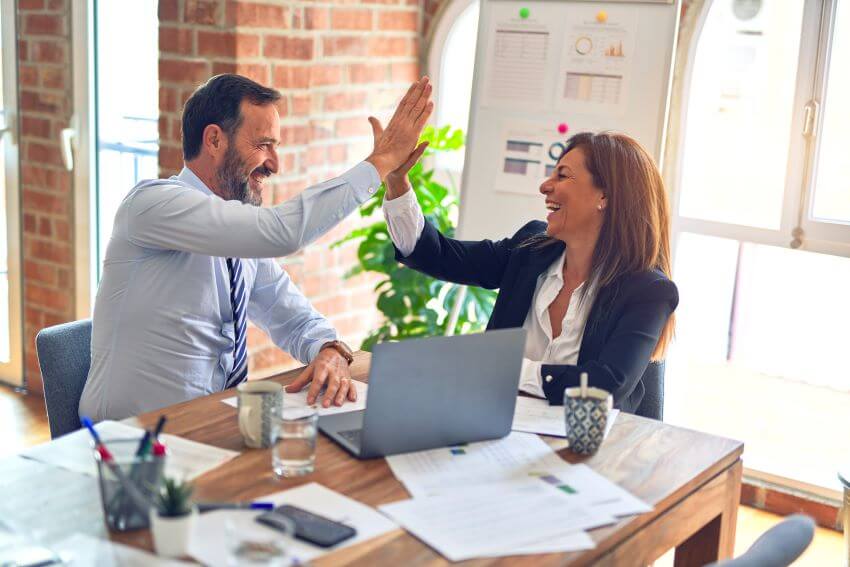 There are many ways you can help support female entrepreneurs and women-owned businesses, specifically by supporting women's efforts to move forward and get ahead. One of the best ways to go about it is by removing legal obstacles and eliminating structural hindrances in politics.
Supporting female inclusion in the decision-making process and taking those to the task are who are actively obstructing female inclusion is also important. For those who are in positions of power, helping women from the inside is very important.
For those on the outside, voting and making your opinions known with your spending dollars is also an effective way to support and invest in gender equality.
Another way to invest in gender equality for women is by providing training programs that are targeted toward women, especially young women.
At the same time, educating both boys and girls on the importance of a gender-balanced political system will prepare the next generation for a higher percentage of inclusion.
This also includes teaching them about the importance of female rights, female inclusion and actively placing women in the position to be decision-makers.
Quota systems already exist in many places, including workplaces, educational houses, and even in government. However, these are really bare minimums that serve as a stop-gap measure.
Leadership pathways that are gender-sensitive will promote more inclusive representation and encourage equal visibility of female decision-makers, politicians, and community leaders.
Promoting women's participation in peace negotiation, humanitarian emergencies, and all levels of decision-making will help balance governments at every level.
At the community level, including girls in sports programs as leaders instead of supporting roles will help build confidence and promote gender equality.
The same holds true for the workplace. Women should be offered more positions on corporate boards instead of being passed over in favor of lesser-qualified men.
Promoting qualified women to executive positions also helps to promote gender equality.
See Related: Best ESG Stocks to Invest in Today
Why Investing in Women Entrepreneurs and Women-Owned Businesses is so Important
Did you know that women make up a little over half of the world's population, yet they only own 1% of the world's assets? And, according to Forbes, "women control $20 trillion in global consumer spending and influence up to 80% of all purchasing decisions."
Despite these statistics, racial and ethnic minorities in the U.S. face significant barriers to entrepreneurship. According to a report by American Express, these minority-owned businesses make up 39% of all businesses in the U.S., but they only receive 2% of all venture capital funding.
Funding opportunities is one of the most important reasons why women make up only 20% of senior management jobs in corporate America, despite the fact that they account for roughly 80% of family breadwinners. It's important that venture capital firms and other private capital providers focus more on small business investment in female-owned companies and/or require female leadership positions.
When it comes to budgeting for education and healthcare, women tend to vote more generously than males in the same positions. This is likely due to the fact that women are more likely to have children, and they understand the importance of having access to quality healthcare and education.
Women have made great strides over the last few decades in terms of financial independence. However, there is still a long way to go. Women are still paid less than men for the same work in many cases, and they often have a harder time obtaining financing for their businesses.
It's proven that investing in female entrepreneurs is good for economic growth and is just simply the right thing to do to make our communities happier and more prosperous.
See Related: Best Investments for Young Adults
Final Thoughts
There are many ways you can invest in women and women's initiatives. If you have a business of your own, consider sourcing products or services from a female-owned brand.
This will help your business grow while also supporting women in your industry. Don't only target top brands; seek out smaller independent creators, brands, and freelancers who are looking to grow their personal brands.
If you are simply looking to invest, research firms or investment providers make it easy to find people or companies that fit your needs. Many companies specifically offer to target women-owned companies and initiatives that are working towards gender equality.
This will make investing easy for you while also improving the lives of women who are looking to make a change in their circumstances. Hire a female financial advisor and also look for mutual funds that benefit marginalized groups, including women.
FAQ
Why is investing in women important?
It is important to invest in women because, historically, society has told us that women are not worth investing in. It's proven that if we empower women it's great for families as well as economic growth. When we invest in women, we are supporting them, their families, and local and global markets.
Related Resources