When it comes to investing in small business ventures seems like a good thing, but where do you get started? I recently had the opportunity to "lend" a friend some money for a business venture, and when that did not turn out well, I wasn't too sure I would enter this area again.
Yet, I learned that there are a lot of great businesses and people who could do amazing things with a bit of money. More so, I found that if I learned how to invest in small businesses, I would be creating a profitable business myself.
Small business investments aren't easy to make, though, as all small business owners view their business as the best idea ever, even if there's no reason to believe that is the case. I did some research on small business investing, equity investment, debt investment, and various other solutions, even the Small Business Administration programs out there.
Unlock Sustainable Investing Opportunities 🌿
Join the green revolution by investing sustainably with our top partners. Discover platforms that align with your values and offer remarkable opportunities for growth.
Here are some of the best ways to support small business owners and grow your own business with passive income investments. Consider these avenues.
I Want to Invest in a Small Business – Here Are Some Options
Whether investing in a local business is what you want to do or you want to learn how to invest in small companies around the country (or even further), you need to be able to make informed investment decisions based on those businesses and your goals. Here are some of the best ways to get started with my research.
Equity Investing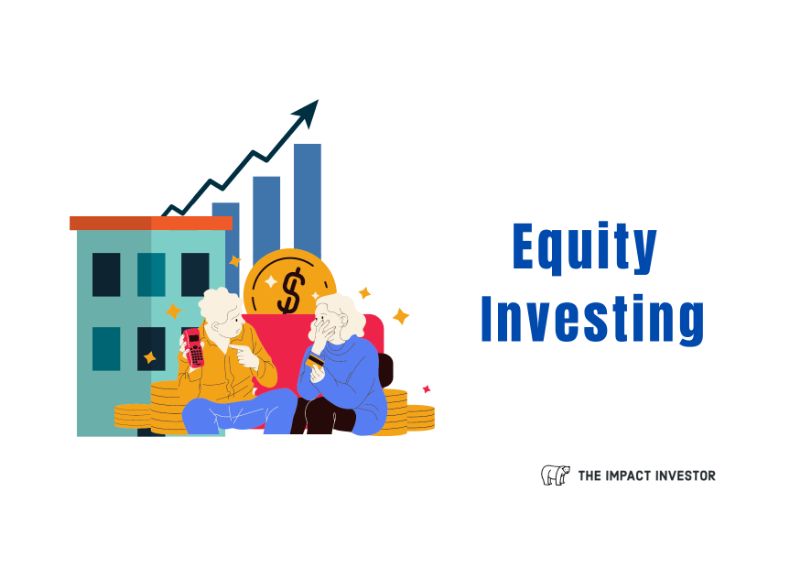 One of the new business ventures to consider is called equity investments. Here, you offer money to the small business in exchange for a share in the company. In that way, you become a part owner of the company. As a result, you are sharing in both the profits and the losses of the company, and in some situations, you also are helping with the decision-making.
If the business fails, you lose money, but you also have the ability to earn significantly if the equity investment does well. For those that want to support small businesses, this could be one way to do that.
Debt Investing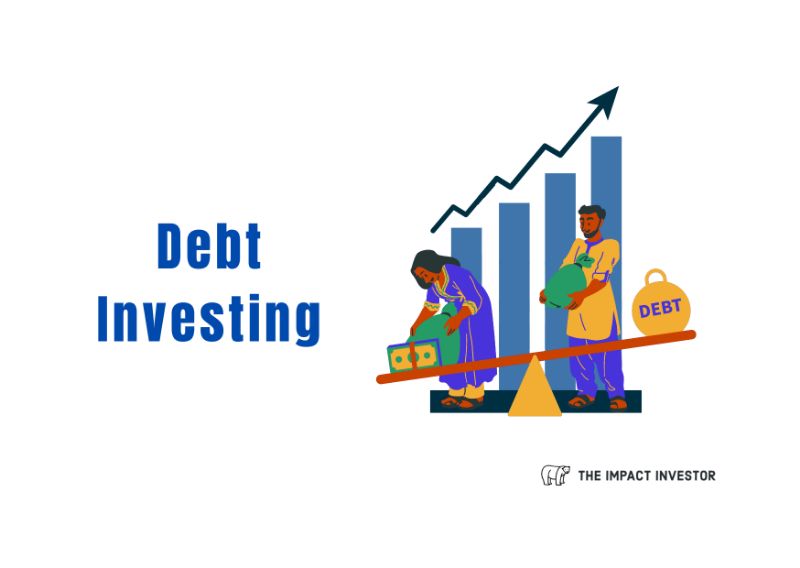 Debt investments are a bit different. In this situation, you are providing a loan to a small business owner. In exchange for borrowing your money to grow your business, the business owner pays you interest payments on the amount of money borrowed.
This is done over a predetermined period of time. The business owner agrees to repay the amount owed as well as the interest. In this method, you do not have ownership of the company, and you do not make decisions in it.
Equity Financing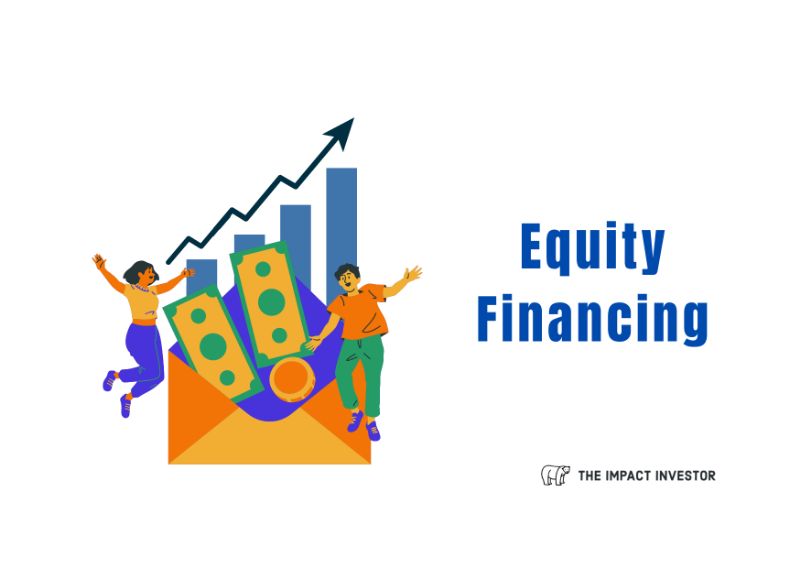 Equity financing is a bit different. In this method, you give money to the business owner to use to grow the company, and you are entitled to a portion of the earnings the company has over time.
In this method, you are purchasing common stock or the sale of equity in the company. If the startup grows and the stock value increases, the investor earns money.
See Related: Sustainable Finance: Different Types of Green Financing
Choosing the Method of Investing
No matter which of these methods to decide to choose to learn how to invest in small companies, you have to have a way to do so. Here are a variety of different methods to do that.
1. Be an Individual Investor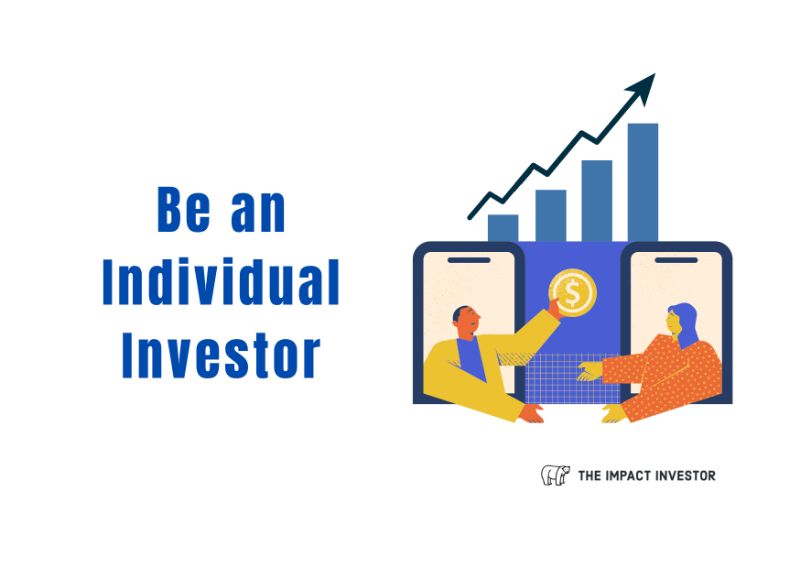 One of the options you can choose is to be an individual investor. To do this, you can turn to family and friends, loan them money, and help them to grow their business.
It is as straightforward as that. You can lend what you feel comfortable with and set your own terms.
The key here is that you do not have to have any experience, and you can expand as you would like to, but you are taking on a lot of risk for yourself. More so, in this method, you can only earn what you can lend – and that may mean you have a limited pool of people to invest to if you do not have a lot of money to lend.
2. Angel Investors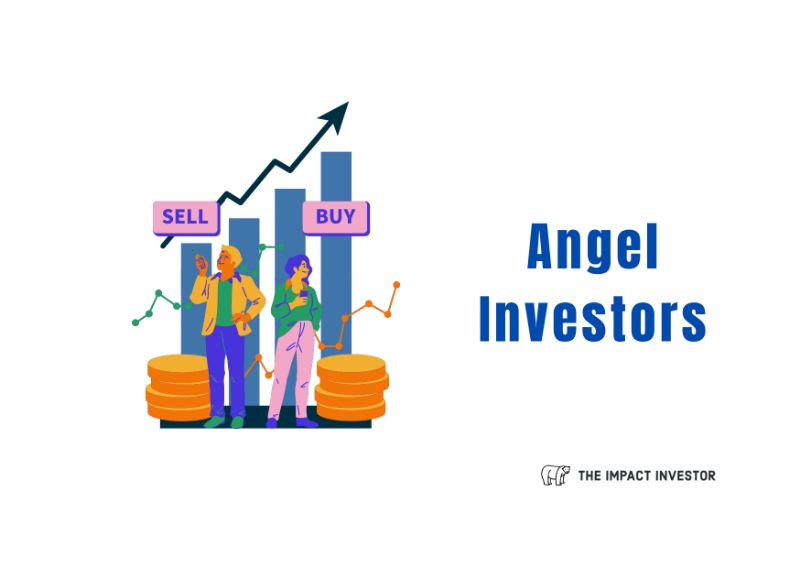 If you are a wealthy professional and you are hoping to learn more about investing in small businesses, you could become an angel investor. Angel investors can be a single person or a group of people.
They come together to lend a significant amount of money and, sometimes, provide insight from their vast experience to help the small business owner. Angel investors are typically highly professional and skilled, which means that most people pursuing how to invest in small businesses are not in this realm (at least not yet, you may not be!)
See Related: Best Investments for Low-Income Earners
3. Crowdfunding through Mainvest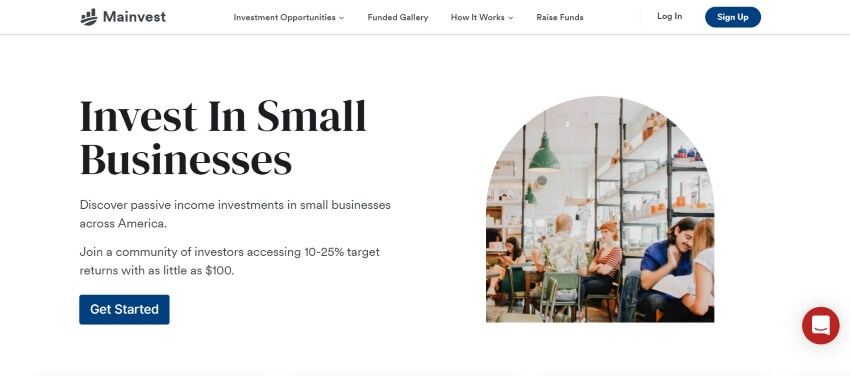 The goal of a crowdfunding platform is for people who do not necessarily know each other to come together to support a small business. Crowdfunding is very effective when a company can clearly showcase its promise and opportunity and win over investors. Mainvest is one of the platforms to consider for this.
Using this method, you can choose who to invest in and work towards building your investment portfolio by investing in several small businesses. It's quite powerful and helps to spread out the risk well, potentially making it easier for you to invest long-term with success.
See Related: Mainvest Review: Is It Legitimate?
4. Venture Capitalist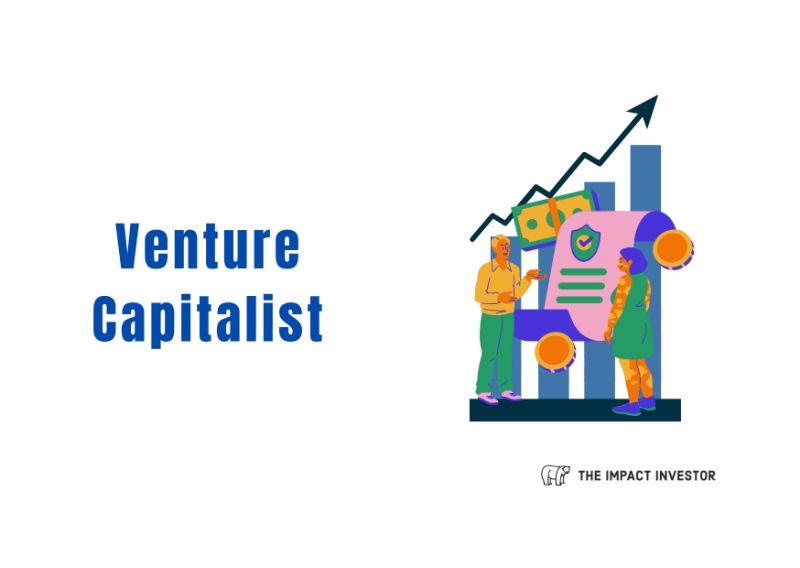 As you grow your skill and abilities, you may consider moving towards becoming a venture capitalist. These are either individuals or companies that make large investments in companies. These investors tend to put money into businesses that are poised for rapid growth and very high potential.
They are truly competitive companies, those that have resources, connections, and a proven business model, but they need money to advance. Many times, venture capitalists dive into early-stage investing prior to the IPO of the company, often exiting the investment right at that point.
See Related: Best Clean Energy Venture Capital Firms
5. Initial Public Offerings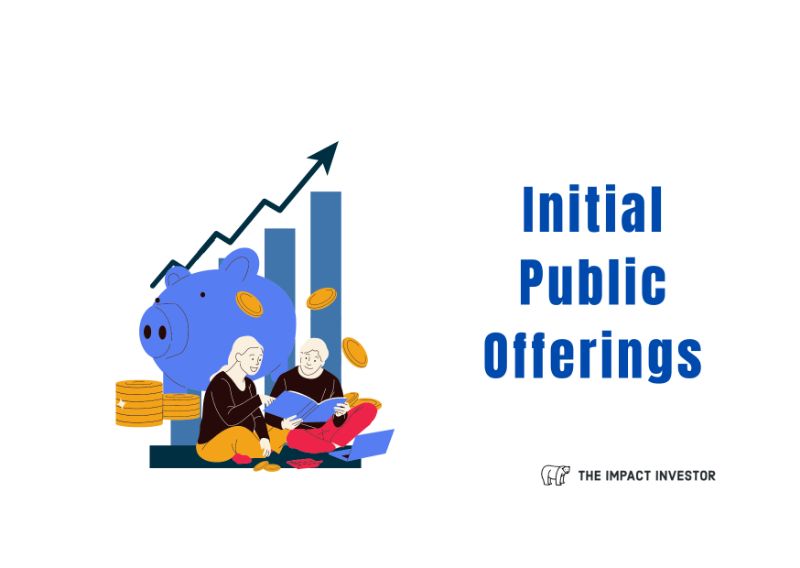 IPOs are an option for those who want to learn how to invest in small businesses. Most of the time, investors at this stage are helping businesses that are established and have a solid profit margin.
The key here is that they need financial support to go public through a stock offering. Investors in IPOs tend to expect less overall insight and control into the company's decision-making and more focus on providing funds to a company that is likely to do well.
See Related: Proven Ways to Invest in Hotels
6. Stock Market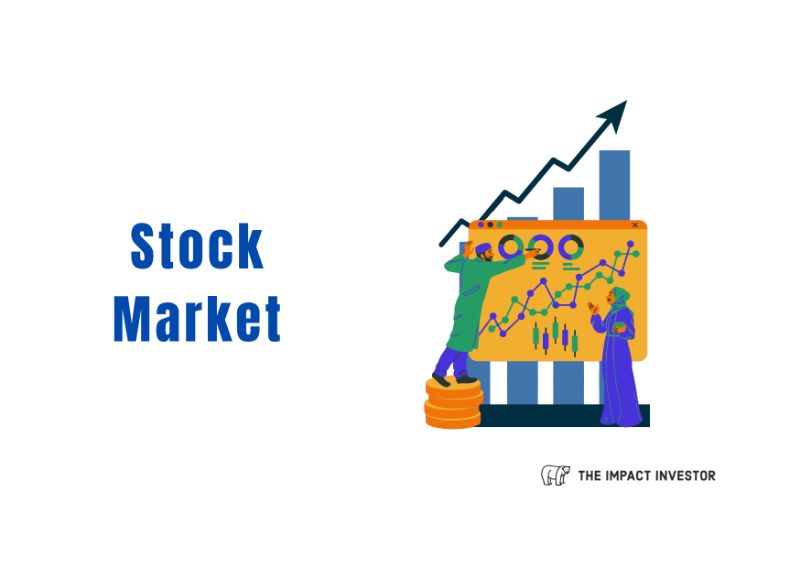 How does investing in a small business work from a stock market perspective? Most companies on the stock market are not necessarily small companies, though there are some that are much smaller than others. If you want to invest money without as much risk, you may wish to consider this type of investment.
Here, you have an ownership stake because you are buying stock in the company. Keep in mind, though, that when you lend money this way, you are putting yourself at some level of risk because the stock market can turn. It should be part of your business plan to mitigate some of the risks.
See Related: Ways for Trust Deeds Investing
7. Pool Money with Local Investors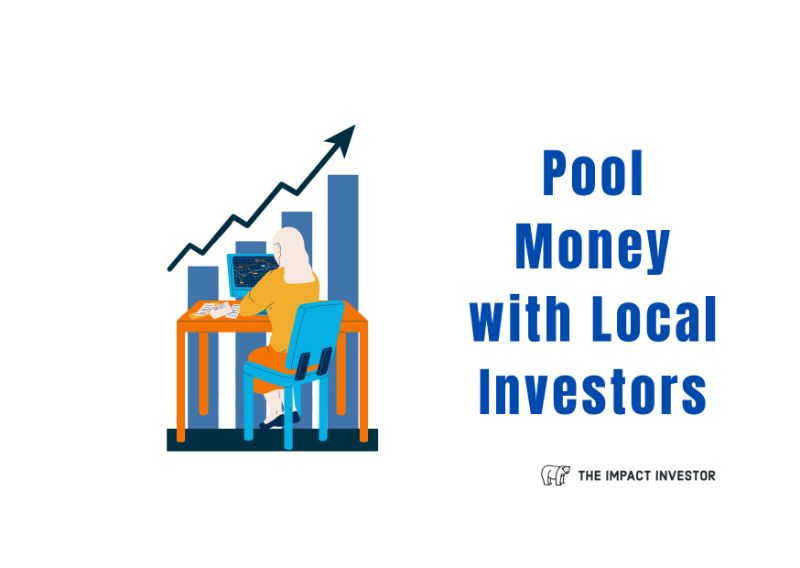 You can invest in small businesses as a group of local investors. Like crowdfunding platforms, there are often local groups that come together to help support the needs of local companies. You may have an ownership stake or not, depending on how the strategy is determined.
Like venture capitalists, you will have some risk and reward, and you'll have to do your due diligence in helping to support the returns. Yet, you can support local businesses by pooling money with others to support new companies.
8. Use a Crowdfunding Platform like Start Engine
Another crowdfunding platform to consider for those who want to invest a smaller amount is called Start Engine. It allows people to invest a small amount of money into a business that is looking to raise funds affordably to launch their companies or grow them. Investors can learn as much as they want about the company and make decisions about investing very quickly.
Keep in mind that this method is ideal for those who want to invest a small amount of money and watch it grow over time. There are also a lot of companies to choose from on this crowdfunding platform.
See Related: Best Solar Crowdfunding Options for Renewable Energy Projects
9. Work Through the Small Business Administration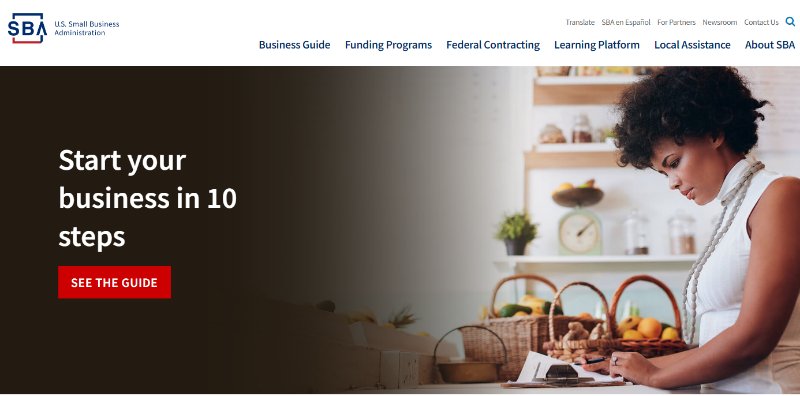 Small business investments can be hard to make, but you can do so with a bit more investment. You do not have to fund the entire investment and be the only one lending money. Rather, you can make a big difference when you work to support small businesses that are also getting help from the Small Business Administration.
Here, accredited investors are able to participate as a limited partners to the company. This allows you to invest funds into the business. The SBA then matches the investors' funds, and sometimes, depending on the qualifications of the small businesses, this can be matched by $2 to $1.
This equates to a Small Business Investment Co. Using this investment method, you can help the businesses that you want to support raise the capital they need without having to pay high interest rates on those funds.
Many entrepreneurs qualify for this type of financial opportunity, and they pay the funds back over time, eliminating their debt from the loan over a few years. This is an excellent way to help companies raise capital affordably, depending on your risk appetite.
10. Low Risk Investments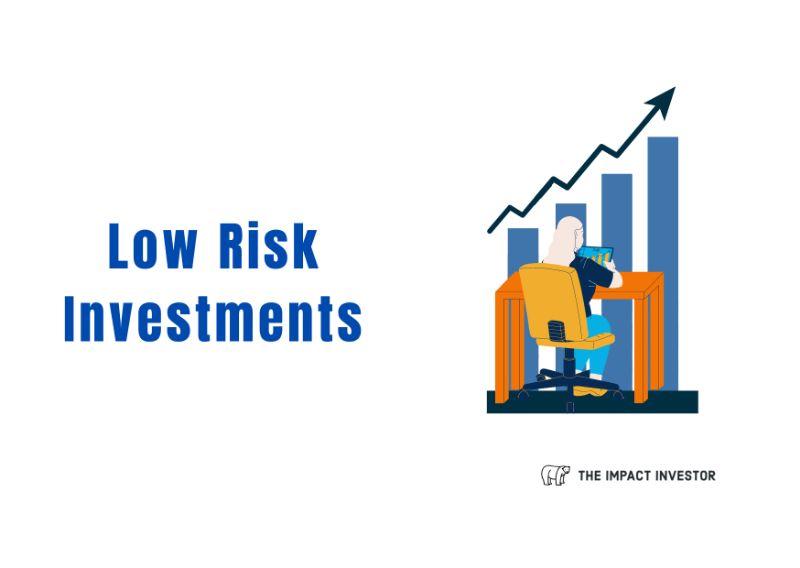 If you want to find a low-risk way to invest in a small business, you have to consider less aggressive methods. Instead of seeking out small businesses, then, you may want to pursue a different route, such as investing in money market accounts that have target returns that fit your goals. You could do this with some type of stock shares as well.
How to Invest in Small Businesses Wisely
Depending on your net worth and your own interests, there are many ways to work with companies. Yet, it is up to you to ensure you are putting capital into an investment that is worthwhile, no matter if you are taking on debt or equity financing or investing in a small business through other means. There are several steps to take before you move forward.
To learn about investing in small businesses, consider these steps.
Set some risks and goals
Even when angel investors invest, they do their due diligence and gather as much information as possible before they put money into investors. This is true for all types of small business investing. Consider how liquid your assets need to be, too.
Illiquid investments are those in which there is no real way to get your money out of the company. It is locked in long term. The more capital you have here, the less you have available to meet your needs.
See Related: Philanthropic Investors vs Impact Investors: What's the Difference?
Learn about the management team
While you may be thinking about things like what the company makes and the American economy within that sector, you also want to learn as much as you can about the actual business and the management team. Doing this allows you to know if they have strong leadership and what type of experience that leadership team has. An effective management team could help to lower risk and may help you to gain more insight into how well the company can grow.
Be sure to create a legally binding agreement
Ask any other investors, and you'll hear this echoed many times. You simply have to have a contract in place that helps to protect you, no matter if it is a small loan or a large investment of capital into the company. That means you should sign agreements to the terms and conditions and have a way of pulling out.
You can reduce risk using crowdfunding platforms
If you want to get started with investing in entrepreneurs, but you do not want as much risk, you could use crowdfunding platforms. Here, you are investing in companies along with other people, which helps to lower the amount of risk you are taking on yourself. Mainvest is one of the best options for this because it is an excellent tool for those who may just be starting out and not want to invest a lot of their own money into an unproven company.
Plan not to have access to those funds
You also need to know that, when creating an investment strategy, you cannot count on the long-term outcome of small businesses. That is very true of most debt investments. If you plan to put money into the company, do not count on any type of return, especially when it is a new company.
Plan for taxes and costs on your end
No matter what type of investment you make, from corporate finance to local retail investors' funds, one thing is for sure. When you earn money, you have to report those funds to the government.
When determining what your strategy is, then, you need to consider costs associated with capital gains and taxes overall. That should go into the planning process of where and how you invest.
Have your own business plan and investing strategy. A debt investment or equity investment means creating a financial future for yourself. Investing in small businesses is not always easy to do, but it can be very profitable for many people.
Related Resources