Nuclear energy involves harnessing the power created by a nuclear reaction. Though nuclear power relies on radioactive materials, the energy-creation process happens in an enclosed and controlled environment. Because the reaction involves using steam to turn turbines, nuclear power causes less carbon dioxide emissions than coal, natural gas, or other forms of energy generation.
Where Does Nuclear Energy Come From?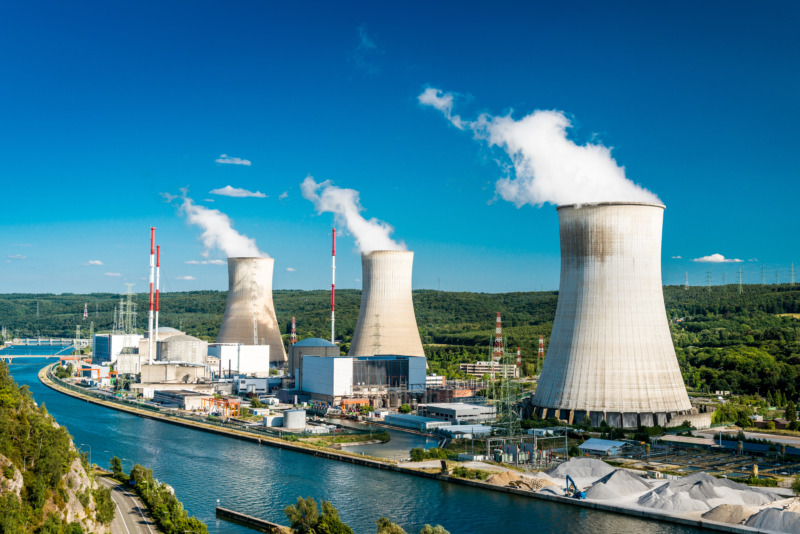 Nuclear power plants rely on nuclear fission or fusion to make energy. Though scientists are developing fusion reactors, most power plants rely on nuclear fission, which involves splitting atoms. The process creates high heat, which operators use to make steam, which propels electricity generation with turbines.
The idea of nuclear energy is attractive because it produces a lot of heat with a small amount of nuclear material. Most plants use uranium or plutonium, and these materials last for several years before needing replacement.
Unlock Sustainable Investing Opportunities 🌿
Join the green revolution by investing sustainably with our top partners. Discover platforms that align with your values and offer remarkable opportunities for growth.
Nuclear energy is emission-free, so it is clean in terms of air pollution. At the same time, there are questions about the safety of each nuclear power plant.
These concerns come from the radioactive waste produced by the plants. The plutonium and uranium fuel remains radioactive after the plant finishes using it. This radioactivity lasts for a long time.
Spent fuel rods require secure storage for thousands of years before they reach their entire life cycle and lose potency. Even contaminated materials, such as non-nuclear parts that contact the fuel, remain radioactive for decades.
The safety of nuclear waste, along with the possibility of an accident or disaster that causes fuel to spill out of the controlled environment of the plant, causes people to question the overall safety of nuclear plants.
Here is a closer look at the safety of nuclear energy and how it compares to fossil fuels and wind and solar power.
Why is Nuclear Power Clean?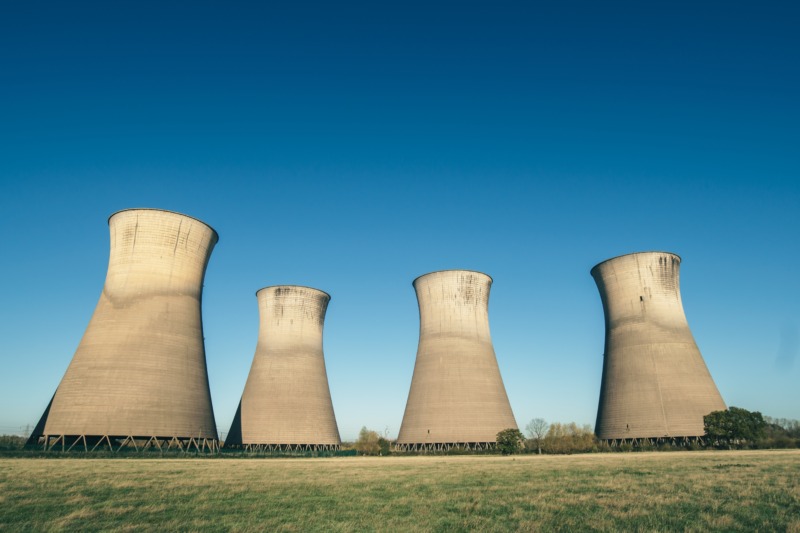 When people argue that the nuclear industry is clean, they mean in terms of greenhouse gas emissions and air pollution.
Other energy sources, such as coal and natural gas, produce carbon emissions. These lower the air quality and put greenhouse gases (GHG) in the atmosphere.
Scientists link GHGs with global warming. Global warming is a concern for people around the world because rising temperatures can increase sea levels and bring about climate change.
Nuclear energy produces low-carbon electricity. The only substance released is water vapor. It is harmless to people and the environment. In the fight against climate change, nuclear power counts as clean energy.
Local air pollution is also lower for nuclear plants. People in the area do not breathe in coal or fossil fuel smoke particles. The water vapor from a nuclear plant is harmless to the population.
See Related: List of Top Renewable Energy Private Equity Firms
Other Advantages of Nuclear Power Plants
Nuclear power stands alongside wind power and solar panels as clean energy sources that do not threaten air quality or produce GHGs.
Nuclear reactors stand out because of their reliability. Unlike wind and solar, nuclear does not require specific conditions. It produces energy constantly regardless of weather, time of day, or other factors.
Also, fuel for nuclear energy is dense. A small amount of uranium or plutonium can produce a lot of electricity. Plants are small compared to the amount of energy they provide, so they are an example of good land use and high value for the space used.
Uranium and plutonium are difficult to handle safely, but they are accessible in the earth's crust. They don't expose countries to the same problems as oil or other fossil fuels.
Oil-producing countries can control the supply for political or economic gain. Countries with nuclear power plants can continue providing energy regardless of the current geopolitical climate.
Finally, the nuclear power industry is trying to develop new technology, such as nuclear fusion. They hope these techniques can produce more energy with even less waste and increase the lifespan of nuclear fuel.
What Are the Problems with Nuclear Power?
Some people speak out against nuclear reactors and don't like to classify nuclear power plants alongside renewable energy systems like wind turbines and solar panels.
Critics worry about the dangers of radioactive materials. People exposed to nuclear fuels and other radioactive materials can develop lung cancer and many other cancers. Even tiny amounts of radioactive material can cause significant health problems.
Exposure happens in a few different ways.
First, uranium mining can contaminate soil and water and bring radioactive material out of the earth where there is a greater chance of contact with humans. Though mining operations follow safety processes, mistakes, accidents, or natural disasters could cause exposure.
Problems can also happen inside nuclear power plants. Again, human error could lead to a disaster. A nuclear meltdown occurs when the temperature in the reactor gets too high. The heat causes explosions that release radioactive fuel into the air.
Chernobyl is an example of this issue. In 1986, poor processes and untrained workers led to a meltdown that released radioactive material into the air. It caused extensive damage in the local area and spread to Europe and the Soviet Union.
These issues can occur even if workers at the nuclear power plant are well-trained. A natural disaster can cause problems, such as shutting down the cooling system necessary to avoid a meltdown. This problem happened in Fukushima, Japan, during a 2011 earthquake and tsunami.
The reactor designs at the plant accounted for earthquakes, but the resulting power outage and loss of backup generators led to a meltdown. The plant was on the coast, so the disaster released radioactive particles into the air and the ocean.
The final issue is waste from existing nuclear power plants. Contaminated parts or materials from nuclear power plants are radioactive for a few decades.
High-level nuclear waste, such as old fuel rods, can remain dangerous for thousands of years. One of the challenges in the nuclear industry is to store this material until it loses its radioactivity safely.
People against nuclear energy worry that the waste will get into the soil or the water table. It could contaminate water or get into the ground, eventually harming people. Worries include a lack of regulation and accidents or disasters that expose people to radioactive waste or release it into the air.
Nuclear Power Plant Safety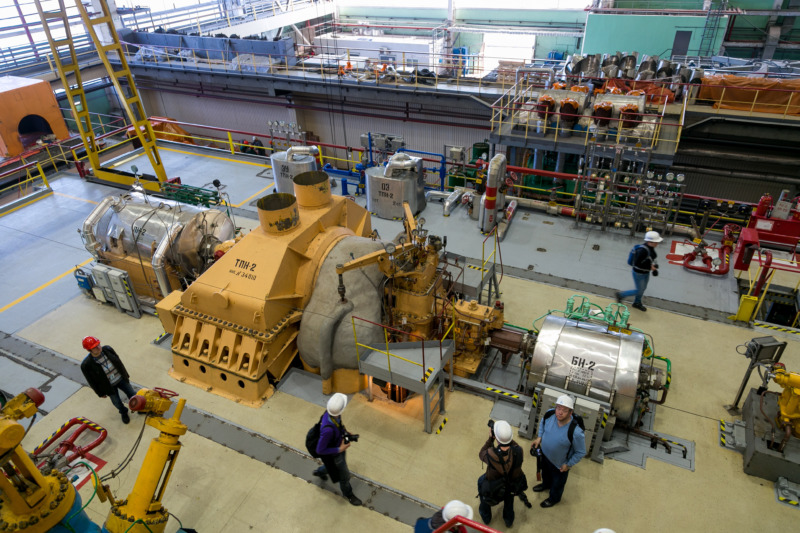 Nuclear energy is controversial because of the risks of radioactive waste and the danger of disaster. The industry answers these critics by taking steps to increase the safety of existing nuclear plants and build new nuclear plants that use these protections.
One step is to install passive cooling systems. Most meltdowns are due to malfunctions in cooling towers. For example, in Fukushima, the cooling system lost power.
Passive cooling does not need electricity or generators to function. Also, it works automatically. If a worker makes a mistake, they won't shut down a necessary system.
Limiting Dangers
Other nuclear reactor designs try to limit the danger. For example, small modular reactors (SMRs) rely on passive cooling systems and other features.
Since these units are small compared to older reactors, they are easier to manage. Also, they require less fuel, and the nuclear rods they use last longer. This feature limits waste.
Emergency features also help avoid issues that caused the last major nuclear plant meltdowns. For instance, plants in earthquake zones can use seismic detectors to sense earthquakes and shut down systems early to avoid a meltdown.
Plants rely on sensors and modern data analysis techniques to get early warnings about problems, such as core temperature increases or leaks. These systems constantly monitor the plant and look for any problems.
Once they detect them, they can send alerts or automatically start safety steps. These digital systems can also make monitoring and operating the plant easier for workers.
Improved regulation also helps. The Nuclear Regulatory Commission in the US ensures power plants meet safety standards for operations, risk management, emergency prep, and waste disposal. The goal is to reduce or eliminate the problems that caused recent disasters.
Government agencies can also help create transparency. With the right info, the public can be aware of actual risks and safety measures instead of worrying about the worst-case scenario.
Finally, researchers test materials to contain sensitive reactor parts or surround high-level nuclear waste before storing them.
See Related: Best Energy Storage Stocks to Buy
The Future Role of Nuclear Energy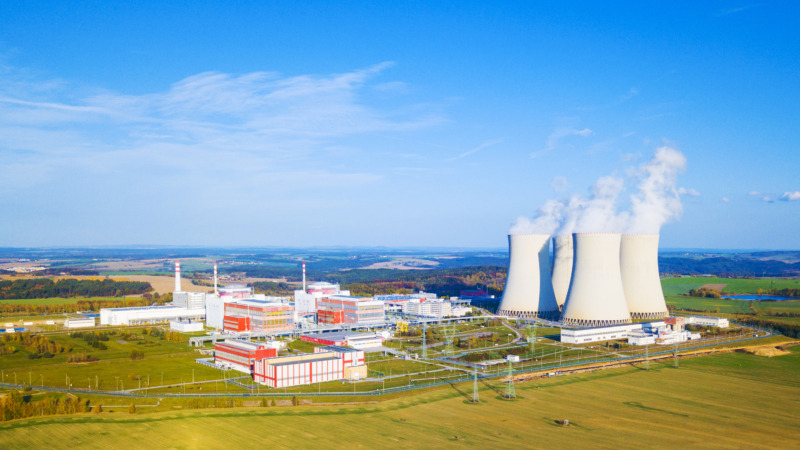 The future of producing electricity with nuclear power is uncertain. Some countries see nuclear power as part of a green energy system that will stop global warming. Others focus on the risks of meltdowns and the potential long-term environmental damage from nuclear waste.
Countries For and Against Nuclear Energy
Many countries with developing economies see nuclear power plants as a way to offer reliable electricity to their people. Thirty countries are planning nuclear reactors, and construction has already begun in Turkey, Egypt, and Bangladesh. These countries can use or sell the electricity supply to other countries on electricity markets.
Germany highlights the problems and solutions of nuclear energy. The country recently decided to continue operating its nuclear power plants to provide low-carbon energy to the population and avoid relying too much on foreign oil and natural gas.
At the same time, many in the country argue for replacing nuclear energy with other low-carbon energy sources like wind and solar. They feel the risk of contamination or accident is too great.
On the other hand, France is promoting nuclear power and providing expertise to countries that want to use it in Europe and beyond. The main point pro-nuclear countries make is that nuclear power is an immediate solution to global warming, and it has a small footprint with one plant able to produce as much energy as many large solar fields or wind farms.
The low emissions provide a realistic solution to the climate crisis using existing technology.
With inventions like small modular reactors and research into advanced techniques like nuclear fusion, some hope nuclear will be scalable, safer, and more powerful shortly.
Future Developments in Nuclear Energy
Some people argue for nuclear as the ideal carbon-free energy source, while others see it as a problem for human health. Current developments in nuclear energy seek to balance these concerns.
Nuclear power makes a significant contribution to the world's electricity supply. 10% of the electricity on earth comes from nuclear energy. The market share means nuclear energy is too big to ignore and too important to take offline.
Nuclear Fusion
Researchers are studying ways to bring about nuclear fusion. Rather than fission, which involves splitting, fusion combines atoms to create even more energy.
The sun and stars rely on a process similar to nuclear fusion to generate light. Though this reaction produces more power, it generates less waste, and the fuel lasts longer than with fission.
Also, fusion can use other fuel sources, like hydrogen. It is more stable than uranium and plutonium and easier to obtain without contamination fears during mining.
Nuclear fusion does produce radioactive waste when it makes its energy supply. It doesn't make high-level radioactive waste. It only makes low-level waste that loses its radioactive properties in a few decades rather than hundreds or thousands of years.
Lastly, fusion reactors only operate within one temperature range. If it gets too hot or too cold, the system shuts down. This problem is a challenge for science experts trying to build fusion reactors, but it is a built-in safety feature that stops meltdowns before they start.
According to the International Atomic Energy Agency, are 130 projects where people are trying to develop fusion reactors. No one has been successful yet. The lack of progress means that fission reactors remain the only option for making an electricity supply with nuclear energy.
Improved Efficiency
Scientists are also looking at ways to improve the efficiency of nuclear fuel for fission reactors. The options for this step include recycling old fuel. This idea would require processing old fuel rods so that they can still generate electricity.
France has a program to recycle spent fuel rods. They still have 90% of their energy even after the usual lifespan in a reactor. There are also new nuclear plant designs that include systems to continue using the old fuel after it reaches the end of its life cycle.
Better Waste Management
Radioactive waste is the largest problem for nuclear energy. Managing this waste is one of the best ways to lower risk and improve the image of nuclear energy.
Scientists are learning to isolate and remove long-lasting radioactive isotopes from fuel. The goal is to turn the fuel from high-level waste to low-level radioactive waste. This stops the worry about future generations suffering from contamination due to radioactive waste.
Scientists are also working with synthetic coatings. These substances would act like minerals that would coat and harder around fuel rods.
They could either contain the waste or limit the radioactivity. Synroc is a ceramic-like substance with minerals that hardens around nuclear fuel rods. It contains radioactivity and allows for long-term storage without danger of contamination.
Lastly, scientists are studying the reactions that microbes have with radioactive waste. Some organisms can change the chemical makeup of radioactive waste.
The idea is that scientists could find some real or synthetic microbes to limit the radioactivity of spent fuel. Not only could this help with long-term storage, but it might also be helpful for cleanup after a meltdown or spill.
See Related: Best Energy Funds: What You Need to Know
How Clean Is Nuclear Energy?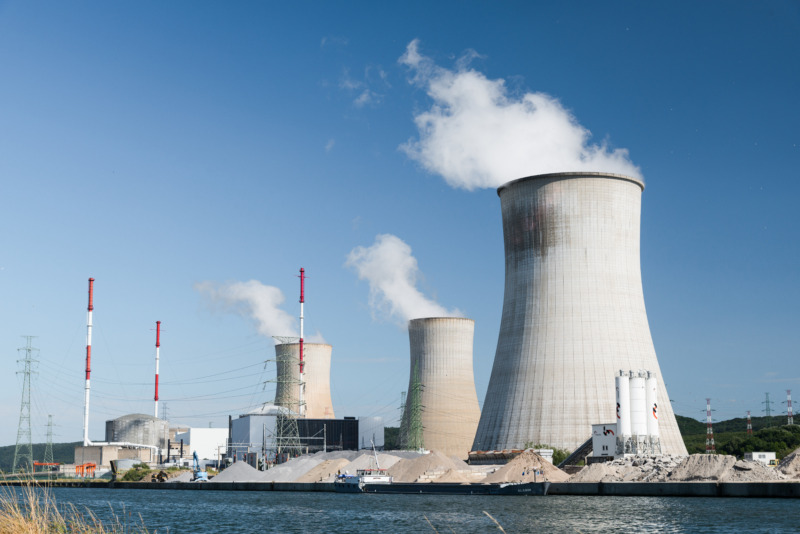 Nuclear energy is clean in terms of air pollution and greenhouse gas emissions. Nuclear reactors only give off steam, so they do not pollute the local area or add GHGs to the atmosphere. They have small footprints compared to other forms of clean energy and can produce a lot of power while only taking up a small amount of space.
Many countries that used to rely on coal and other fossil fuels are considering nuclear power as a practical option for clean energy.
On the other hand, concerns about waste and recent disasters in Chernobyl, Three Mile Island, and Fukushima cause worry. People are also concerned about the long-term impact nuclear waste could have on the environment and future generations.
Scientists are seeking ways to improve nuclear power plants to produce electricity without the risks. While developments like nuclear fusion seem promising, they still need more development before they are ready for widespread use.
Related Resources