We all know that modern living is affecting the Earth's resources to a great extent. That means every individual needs to be responsible for the environment's safety. One easy and simple idea is to switch to LED (Light Emitting Diode) lighting stocks.
LED lighting stocks are publicly traded companies that manufacture and deploy energy-saving LED lighting technology. In this post, you will come across some well-known LED lighting stocks.
Besides ensuring environmental safety, buying LEDs stocks can be an excellent investment as the LED lighting solutions industry has experienced exceptional growth in the past few years.
With the increasing demand for LED lights every day, investing in LED light companies' stocks can be smart, but the industry has some challenges and risks that must be considered.
We have listed publicly traded LED lighting companies that allow people to invest in their stock. If you're interested in buying LED lighting companies' stock, consider investing using a commission-free broker such as Robinhood or M1 Finance.
Let's dive deeper into these top LED lighting companies to invest in today.
Best LED Stocks to Invest in Right Now
1. Acuity Brands (AYI)

Acuity Brands (NYSE: AYI), founded in 1892, is a leading American lighting solutions provider with a wide portfolio of products in the LED market. Acuity Brands' LED products come with various applications, serving various sectors, including commercial, industrial, infrastructure, and residential markets.
Considered one of the large-cap players in the industry, it also focuses on IoT-enabled lighting systems that offer energy savings and sustainability. The company's mission is to design and make products that can help save money on energy expenses while lowering the environmental impact.
As the demand for LED lights is increasing worldwide, there are good chances of Acuity Brands' stock increasing as a leader in the various lighting industry trends.
2. Philips (PHG)
Philips (NYSE: PHG), a multinational corporation, has solidified its reputation as a well-known and respected global brand. With a diverse range of lighting products, Philips caters to various industries, including consumer electronics, healthcare, and automotive sectors.
The company's commitment to innovation is evident in its continuous development of cutting-edge LED lamps and technologies. As a result, Philips has firmly established itself as a major player in the lighting market and is poised to maintain its robust market position for the foreseeable future.
3. Applied Materials (AMAT)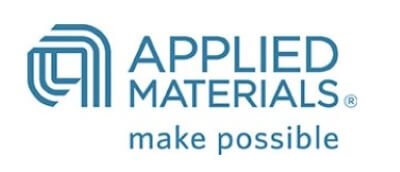 Applied Materials (NASDAQ: AMAT) is a global leader in the materials engineering sector, with its diverse range of products contributing to the LED market through manufacturing equipment and advanced materials for LED devices.
Headquartered in Santa Clara, California, United States, Applied Materials is an American firm that supplies equipment, software, and services to manufacture semiconductors for solar and electronic products.
With a strong focus on innovative technology and reliable delivery of high-quality lighting solutions, Applied Materials remains a key player for investors in the LED lighting industry.
See Related: Similar Stocks Like Tesla (TSLA) to Invest in Today
4. Amtech Systems Inc (ASYS)

Amtech Systems Inc is another leading publicly traded energy-efficient company headquartered in Tempe, Arizona, United States. Amtech is considered one of the most recognized LED lighting manufacturers and sells semiconductor equipment and other consumables for fabricating LEDs (light-emitting diodes), silicon power devices, and electronic assemblies across the globe.
Over the years, Amtech Systems Inc has seen considerable revenue growth; looking at these figures, we could say that investing in ASYS stocks can be a great investment decision for all investors.
See Related: How to Invest in Stocks: A Comprehensive Guide for 2023
5. Wolfspeed, Inc. (WOLF)

Wolfspeed (a part of Cree, NASDAQ: WOLF) focuses on SiC and GaN materials for the LED market, driving innovation and energy efficiency with its advanced products.
With applications spanning electric vehicles, renewable energy, aerospace, and 5G networks, Wolfspeed's contributions are integral to the LED sector. Headquartered in Durham, North Carolina, the company serves clients in North America, Europe, and Asia.
The company provides power, radiofrequency, gallium nitride (GaN) & silicon carbide materials depending on wide bandgap silicon and semiconductor materials. Wolfspeed offers products for renewable energy and storage, wireless systems, 5G, fast charging, motor drives, and other applications.
See Related: Best Green Hydrogen Stocks to Invest in Today
6. Energy Focus (EFOI)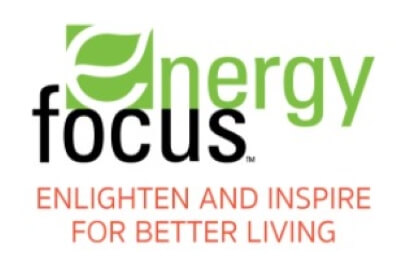 Energy Focus (NASDAQ: EFOI) is an influential player in the LED sector, offering energy-efficient and high-quality outdoor lighting solutions suitable for both commercial and government applications.
Their LED products boast improved lighting quality, advanced controls, and reduced energy consumption, catering to a variety of industries, such as education, healthcare, and military markets.
Energy Focus is best known for designing, developing, manufacturing, marketing, and selling energy-efficient lighting systems worldwide. They sell their products to industrial, military maritime, and commercial markets through distributors, independent sales representatives, and electrical & lighting contractors.
This industry-leading innovator of LED lighting technologies is committed to bringing greater sustainability, energy efficiency, and wellness to the world.
Additionally, Energy Focus strives to generate sustainable technology in the future. Moreover, you may monitor their stocks' performance on Yahoo Finance.
See Related: Best 5G Stocks to Invest in Today
7. Lime Energy (LIME)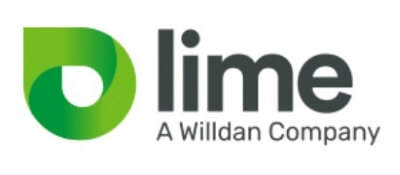 Lime Energy is a premier installer of LED lights in the United States, offering a full range of energy-efficient services. Their high-end, integrated service programs deliver utilities with trustable energy-saving resources while ensuring maximum customer satisfaction.
Lime Energy's shares can be traded on the National Association of Securities Dealers Automated Quotations (NASDAQ) under the sign LIME since Lime Energy is focused on building a new energy future.
8. Orion Energy Systems, Inc (OESX)

Orion Energy Systems (NASDAQ: OESX) is a prominent LED lighting systems manufacturer for commercial, industrial, and institutional customers. Boasting even greater energy savings in their products, Orion Energy appeals to businesses and organizations with their commitment to reducing environmental impact and boosting sustainability.
Founded in 1996, Orion Energy Systems is a developer, manufacturer, and seller of high-performance lighting & energy management systems. The firm operates in three segments: Orion U.S. Markets, Engineered Systems, and Orion Distribution Services.
Orion Energy Systems provides interior LED high bay fixtures, LED troffer door retrofit, and state-of-the-art building control systems. They also offer several other LED fixtures for energy and other lighting management systems, including light bulbs for parking lots, street lights, retail, roadways, and other outdoor applications.
It represents that this company is making all efforts to take LED lighting concepts to the next level. For more details about OESX stocks, keep browsing the official website of Yahoo Finance.
9. Lighting Science Group Corporation (LSCG)

Headquartered in West Warwick, Rhode Island, Lighting Science Group Corporation is a leading provider of LED lighting technology. This company is dedicated to designing, developing, manufacturing, and marketing illumination solutions that utilize light-emitting diodes as a light source.
Lighting Science Group Corporation offers various products for industrial, commercial, and residential infrastructure lighting applications, including natural lighting, luminaires, and replacement lamps. Consider checking their common stock chart before investing in Lighting Science Group Corporation.
10. LSI Industries Inc. (LYTS)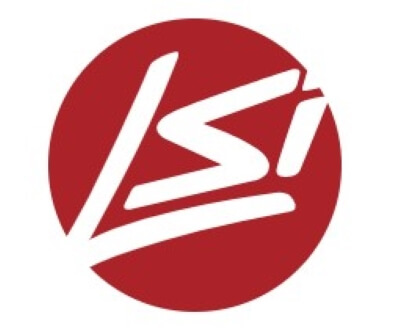 Established in 1976 and headquartered in Cincinnati, Ohio, US, LSI Industries is another option for buying LED lighting stocks.
LSI Industries builds and sells non-residential lighting and retail display solutions in the US, Australia, Latin America, Canada, and Mexico. The company operates in two segments, including Lighting and Display Solutions.
As a leading producer of energy-efficient American lighting and technology solutions, LYTS stocks provide an excellent opportunity for investors to grow and make significant profits. Moreover, you may study the stock chart of LYTS for the latest information.
See Related: Best EV Battery Stocks to Invest in Today
11. Universal Display Corporation (OLED)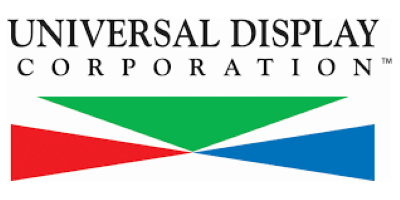 Universal Display (NASDAQ: OLED) brings a unique offering as a provider of organic light-emitting diode (OLED) technologies and materials. Established in 1985 and headquartered in Ewing, New Jersey, Universal Display Corporation is another top name for LED lighting stocks.
OLEDs are widely acknowledged for their role in next-generation lighting solutions. They offer increased durability and flexibility for product development, positioning Universal Display as a key player in the LED sphere.
Universal Display Corporation is a leading developer and manufacturer of organic LED technologies used in display and general lighting applications. This is also an OLED research organization.
See Related: Best EV Battery Stocks
12. SemiLEDs Corporation (LEDS)

SemiLEDs (NASDAQ: LEDS) is a global manufacturer of high-performance LED chips and components, supplying the general lighting, automotive, horticulture, and specialty lighting sectors. With a reputation for advanced technology, SemiLEDs maintains a strong presence in the competitive LED market.
Incorporated in 2005, SemiLEDs Corp is a renowned producer of ultra-high brightness LED chips, boasting fabrication facilities.
The company is one of the more reputable LED lighting manufacturers that also sells light-emitting diode chips, LED modules, metal alloy vertical LED chips, ultraviolet and non-ultraviolet LEDs, and other organic LED lighting components.
Its market extends to the US, Germany, Taiwan, Japan, and other international locations. For updates on the performance of SemiLEDs' stocks for trading purposes, consider visiting Yahoo Finance.
Best International LED Stocks

Epistar Corporation is one of Taiwan's largest light-emitting diode (LED) producers. This firm has partnered with some of the renowned brands across the globe, popularizing LED applications on television, laptops, cell phones, and more.
It is headquartered in Hsinchu, with around 20 companies in the Epistar corporate family. To buy stock in Epistar, the investor must open a share-dealing account with an offline or online share broker. Once you create your account and transfer funds, you can search and select stocks to purchase and sell.
2. AIXTRON SE (AIXA.DE)

Aixtron SE is a renowned German technology business specializing in making metalorganic chemical vapor deposition (MOCVD) components for the semiconductor industry in America, Europe, and Asia.
The equipment technology solutions of Aixtron are used to create components for optoelectronic and electronic applications for use in LED & display technologies, signaling & other digital lighting systems manufactured and technology, data transmission, and others. If you look into the graph of AIXA.DE, you may find AIXTRON SE quite promising.
See Related: Best Greenchip Stocks to Invest in Today
3. OSRAM Licht AG (ETR:OSR)

Headquartered in Munich, Germany, OSRAM Licht AG provides multiple lighting products and solutions across the globe. The firm operates through three segments: Digital, Automotive, and Opto Semiconductors.
OSRAM manufactures and sells LEDs for automotive, general lighting, consumer, and industrial applications. It also makes and markets LED light engines, LED lighting modules, LED drivers, and light management systems. Additionally, consider browsing Yahoo Finance for the current updates on OSRAM stocks.
4. Everlight Electronics (TPE:2393)

Founded in 1983 by Robert Yeh, Everlight Electronics is a Taiwanese company that manufactures light-emitting diodes. This is the world's 5th largest LED package manufacturer. The company produces and markets optoelectronics components in Taiwan and worldwide.
They provide various products, including lighting components, such as visible & infrared LEDs, LED engines, LED modules, LED lighting fixtures, light sources, and light-sensing elements.
The company also offers LED chips, visible LEDs, backlight LEDs, and infrared LEDs with silicon detectors. Everlight Electronics features an expansive selection of LED lighting and other related products, making it a promising investment option. Keep an eye on fluctuating figures of Everlight's stocks for better understanding.
5. LITEON Technology(TPE:2301)

Incorporated in 1975, LITEON Technology is a Taiwanese firm that primarily builds consumer electronics, such as LEDs, monitors, optical disc drives, semiconductors, motherboards, and other electronic or LED components.
The company also comprises non-electronic businesses, including a cultural company and a finance arm. Moreover, to check LITEON's stock price and performance, visit the official page of Google Finance.
See Related:Best Robotics Stocks to Buy Now
LED Lighting Industry Overview
LED lighting technology has rapidly gained popularity due to its energy efficiency and environmental benefits. As the world prioritizes sustainability and carbon emission reductions, LED lighting stocks become an attractive investment opportunity for those looking to capitalize on the growth of this thriving market.
These publicly traded companies focus on LED lighting manufacturers and deploy innovative solutions catering to increasing global demand. Among the myriad options in the LED lighting market, some stocks offer promising potential returns.
Investors should consider these companies' financials, market capitalization, and dividend yields before deciding. Additionally, it's crucial to stay abreast of industry-specific news, trends, and regulations that may impact these stocks.
As the LED lighting industry continues to experience rapid growth and progress, investors well-versed in the sector's intricacies can leverage opportunities in these stocks. One can reap considerable rewards from this burgeoning sector by watching the market landscape and making informed decisions.
Why are LED Lights Good for the Environment?
LED lighting is one of today's most eco-friendly and energy-efficient technologies, making it an intelligent alternative to other forms of lighting. Here are a few reasons that show why LED lights are good for the environment:
LEDs lower light pollution
They are energy efficient
They are safer and have a long life
They emit negligible heat
They don't add noise to the environment
They don't produce harmful chemicals in the environment
They have a smaller carbon footprint
They are made of recyclable material
So, if you want to contribute to environmental safety, one perfect idea is to invest in LED lighting stocks.
Related Resources
Kyle Kroeger, esteemed Purdue University alum and accomplished finance professional, brings a decade of invaluable experience from diverse finance roles in both small and large firms. An astute investor himself, Kyle adeptly navigates the spheres of corporate and client-side finance, always guiding with a principal investor's sharp acumen.
Hailing from a lineage of industrious Midwestern entrepreneurs and creatives, his business instincts are deeply ingrained. This background fuels his entrepreneurial spirit and underpins his commitment to responsible investment. As the Founder and Owner of The Impact Investor, Kyle fervently advocates for increased awareness of ethically invested funds, empowering individuals to make judicious investment decisions.
Striving to marry financial prudence with positive societal impact, Kyle imparts practical strategies for saving and investing, underlined by a robust ethos of conscientious capitalism. His ambition transcends personal gain, aiming instead to spark transformative global change through the power of responsible investment.
When not immersed in the world of finance, he's continually captivated by the cultural richness of new cities, relishing the opportunity to learn from diverse societies. This passion for travel is eloquently documented on his site, ViaTravelers.com, where you can delve into his unique experiences via his author profile.