Businesses no longer solely exist to make a profit and generate returns for investors. They have other roles to take care of the environment and society!
There is a growing awareness about business sustainability and conscious investment. These are related to the activities that impact the environment. The pressure comes from society, government, stakeholders, financial institutions, and employees.
Making a profit is not the only focus as people demand more from businesses. Many companies and businesses have become net positive, but that is not the end of the change that we need in the world. There is a need for shifting further to the other side, the net positive side.
Unlock Sustainable Investing Opportunities 🌿
Join the green revolution by investing sustainably with our top partners. Discover platforms that align with your values and offer remarkable opportunities for growth.
What is Net Positive Impact?
A net positive impact simply means giving out more than what you take in. At the same time, you focus on society, the environment, and the health of the global economy over making a profit.
Corporate companies that follow this approach focus on the long-term goals rather than the short-term ones. They share their mission to develop their brand, become stable financially, and potentially win the best talent in the market.
Organizations should recognize that success on this front is a marathon, not a sprint.
The aim of becoming a net positive is to deliver benefits that go beyond the traditional organizational boundary. Since the global market is fast-shifting, net positive organizations should draw a detailed plan for future success. Their actions should not stop at just avoiding risks. They should also come up with new ways.
Being net positive is something that you can embrace as an individual or an organization.
If you want to become a net positive, focus more on what is good for humanity and the world around you, and not just yourself.
Businesses have a significant impact on society and the environment. Those geared towards achieving UN sustainable development goals focus more on the positive effects.
See Related: Best Environmental Justice Jobs | Top Careers
What is the Net Positive Project?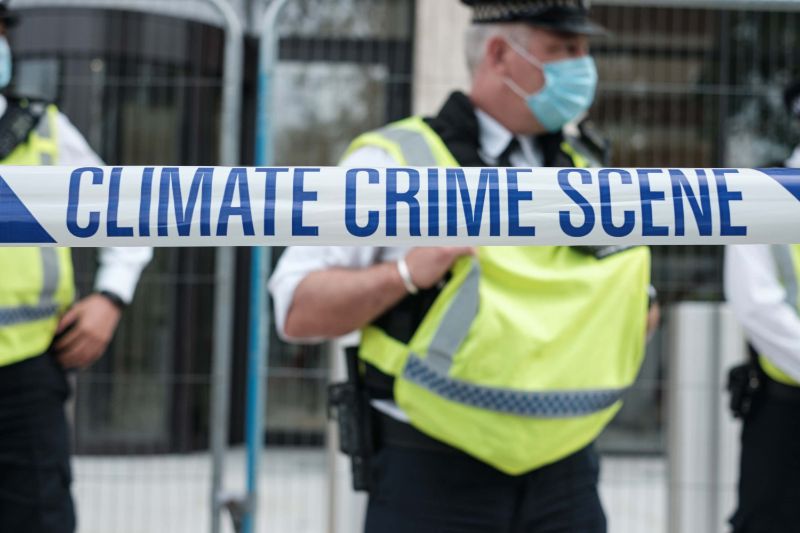 The Net Positive Project is a corporate organization formed by cross-sector partners to give more back to society and the environment than what they use up. It allows members to develop sustainable strategies across the value chain and align their goals to become net positive.
It was founded in 2013 when Forum for the Future, The Climate Group, and WWF came together. The aim was, and still is, to increase the number and bring together different organizations that want to create a positive change and commit to their ambitious goals.
The sustainable strategy that each business creates is supported by a set of principles and best practices, as outlined by the net positive project.
The Net Positive Project aims at creating a world where businesses achieve greatness by creating net positive impacts, whilst still turning a profit. They do that by investing in things like combating climate change, supporting society, and improving the global economy to name a few.
Net Positive Project Principles
The Net Positive Project principles are guidelines that enhance organizational sustainability strategies. Net positive goals are incorporated in any business model to show the ambition to reduce negative impacts by ensuring positive outcomes for the environment and society.
Before we unveil the net positive principles, let's quickly highlight how you can use them as a sustainable business leader.
Net positive principles equip any aspiring company with the following:
Free access to the framework with all four guiding principles of net positive ambition and associated sustainability strategy.
Guidance on the dynamic changes in mindsets, behaviors, and outcomes within businesses for success through the net positive journey.
A common avenue and motivation for sharing and collaborating with others with more ambitions to become net zero.
As an organization or business, net positive principles can help you in the following ways:
Coming up with a net positive approach that is more than the traditional sustainable development goals. The strategy will also be aligned with the latest ideas in the net positive movement.
Conducting self-assessment on your business activities and how they can help you achieve net positive goals.
Creating a communication tool for explaining the net positive idea internally and externally with stakeholders.
See Related: Best Globalization Jobs & Careers
The 4 Principles of the Net Positive Project
Net positive strategies can be defined by four principles, which include the following:
Material
The net positive project principle is about focus. It requires that organizations give more weight to their most significant positive impacts on society and the environment. The same applies to their most viable future capabilities.
The most significant impacts are defined by internal and external stakeholders. You also account for everything along the entire value chain. It requires the address of all material issues. And that implies one negative impact on the material cannot be solved by another positive one in the material.
The principle also recognizes that net positive is a journey. A company can only achieve the goal if all the material impacts have net positive outcomes. It also states that an organization should adopt an inclusivity approach. That means consultation with stakeholders at every opportunity to define material areas before creating and executing any sustainable strategy.
While implementing a net positive strategy, the principle acknowledges outcome shifts. Every business must consider any change in its operation and model.
Systemic
Many people view net positive strategies as catalysts to positive impact across a company's value chain. That covers raw materials sourcing, waste disposal, and the use of the products and services. While that remains true, the systemic principle also looks at social, environmental, and economic system impacts.
The principle acknowledges that one company is unlikely to create and sustain positive outcomes. Hence, the need to make continuous adjustments by assessing the net positive strategy to achieve the most significant positive impact.
Organizations should recognize their position within the broader system and accept that they cannot achieve net positive independently. The net positive approach should be transformative and all-inclusive. It encourages partnership with stakeholders, the community, and the wider system.
The systematic net positive principle recognizes how businesses influence systems around them. They can change internal policies, set standards, impact consumer behavior, change community norms, and so on.
Regenerative
This principle is all about creating a long-term, sustainable, and absolute impact. It aids in creating a natural world, strengthening communities, and improving individual well-being.
Organizations that want to become net positive have to set sustainable development goals that bring long-term positive impacts and do not cause permanent losses. The idea is to create a material issue with a more positive influence that does not negatively impact others.
The regenerative principle encourages organizations to set net positive strategies that improve risk-taking, nurture ideas, and enhance solutions.
The best positive approach should not undermine any individual, society, or environment. Instead, it should be geared towards achieving long-term positive impact with the same efforts to reduce footprints. It requires social, environmental, and local approaches beyond the company's sustenance.
Transparent
This net positive approach calls upon organizations to share their progress openly and honestly. To achieve a net positive impact, you need measurable actions and success that can be easily accessed through communication.
All material attributes must be measurable, demonstrable, and independently verifiable. The net positive data should be clearly presented and defined within the sustainability context and reporting boundaries.
The principle calls upon every organization to be very open about its journey to net positive. It should document every step and ensure honest and balanced reporting. All milestones should be clearly demonstrable and measurable through an open communication system.
See Related: What is Social Entrepreneurship?
Who Are the Net Positive Project Participants?
The Net Positive Project is open to all organizations committed to walking the journey of becoming net positive. It's made up of the founding members, other businesses, academic institutions, NGOs, and more. Provided you have the same goal of achieving a net positive, you are welcome to the project.
The following are some of the registered key members of the Net Positive Project:
BT
Capgemini
Dell
Greater
Manchester Fire and Rescue
Ikea
Kingfisher
Pepsico
SKF
The Crown Estate
TUI Group
Guiding Steps to Becoming Net Positive
You can think of becoming net positive as a faster way of achieving the UN sustainable development goals. It drives organizations to focus more on their positive impact on the environment and society.
So, what are the guiding steps if you want to be among the net positive companies?
Giving back to Society and the Environment
Your positive contribution (what you give) to the environment and society should be more than the negative impact (what you take). This should not be confused with eco-efficiency, which can slow down the decline of closed-loop systems. Closed-looped systems can be viewed as net-zero with no further decline in natural resources for example.
On the other hand, net positive aims at creating a better natural world for future generations. The existence of a business becomes more beneficial to society and the environment than its inexistence. So, find how you can offset your negative environmental impact and have a positive influence, leaving the environment better from your being there.
Operating within the boundaries
This one comes from one of the four net positive principles. All your operations and sustainable strategies should be within planetary boundaries to become net positive. These are the limits within which humanity can still thrive.
Offer more than Corporate Social Responsibility (CSR)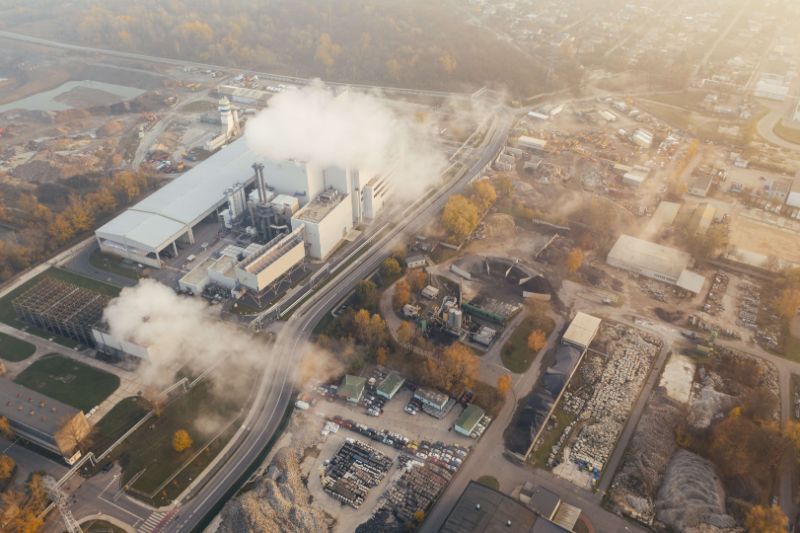 The principles of net positive go beyond CSR. It can complement sustainability, but its approach is quite different. It takes a separate path in achieving its goals.
In CSR, businesses are mainly perceived as destructive. For example, they use fossil fuels that cause climate change. The CSR advocates urge organizations to reduce their carbon emissions by using renewable energy.
On the other hand, the net positive concept allows people who believe businesses exist for the good of the environment and society to implement sustainable strategies.
See Related: Best Sustainable Business Examples to Follow
Transparency is key
Many organizations have recorded a business boom under the pretense of being sustainable, which is often might fishy. They use it as a marketing tool to appeal to the growing number of environmentally conscious customers and clients and get away with it.
Such dubious means will never go unnoticed under the net positive principles. Any disingenuous attempt by business leaders to appeal to customers that they are net positive companies will never succeed – the truth will out.
Your progress should be measurable and transparently reported to stakeholders and other agencies. Your achievements should also be accessible through an open communication channel. Just maintain transparency to achieve a net positive impact – it shouldn't be difficult, to be honest.
Forget Fossil fuels and Gambling Companies
Some companies will find it difficult to justify their sustainability under the net positive concept. Those involved in gambling, fossil fuel, brewing, and activities with a negative impact may have zero carbon emissions but will never become net positive.
So, to become net positive, you or your company should focus more on a positive impact. That may not be possible if you cannot account for your products and services.
Financial success is not the main goal
Businesses do not exist just to make profits or please the shareholders. At least, that is not the case in impact investing and net positive.
Your company's success will not be measured based on the money you make but on your milestones in becoming net positive. Your financial performance does not matter as much as your impact on the world around you. It is positive outcomes that determine your business's success.
See Related: Best Green Personal Loans to Consider Today
Examples of Net Positive Companies
Different companies around the world have become net positive. Good examples include the following:
BT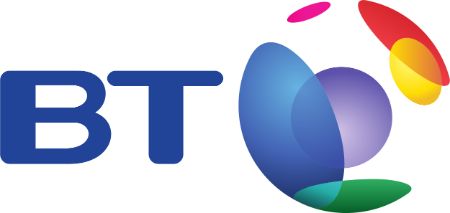 BT has focused on reducing its environmental impact by measuring, reporting, and strategizing on reducing carbon emissions, reducing waste, and becoming energy efficient. Presently, BT products help customers to reduce their carbon footprints.
The company's goal it had to achieve by 2020 was to help its customers reduce emissions by three times the carbon emissions across the entire BT supply chain. To achieve it, the company offered video conferencing services. That reduces the carbon emission from unnecessary travel.
BT has also developed ways of reducing carbon emissions throughout its supply chain, operations, and products.
Kingfisher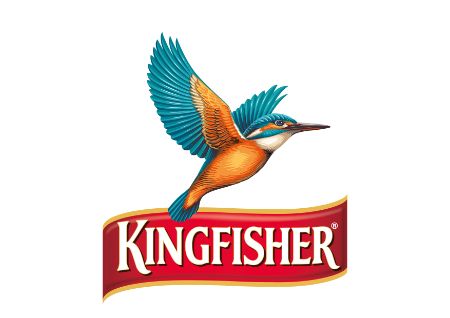 Kingfisher is estimated to require a forest area the size of Switzerland to make its products. This can undoubtedly damage the environment. So, the company has set out to develop forests more than it needs.
Through different bodies, Kingfisher is currently creating forests that have surpassed what it needs for its products. That has made the company sustainable. Its operation is guaranteed for decades to come.
IKEA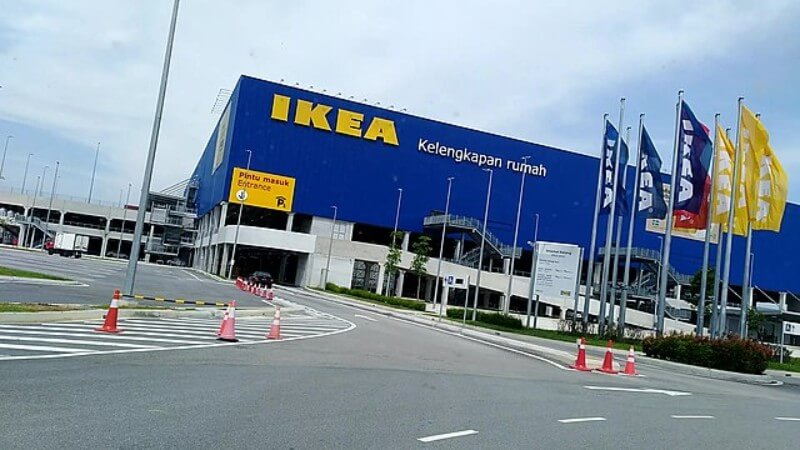 Ikea is another company that depends on timber to make its products. It has strategies to become resource independent by reusing wastes and becoming one of the leading renewable energy exporters.
Apart from being a consumer, IKEA aims to generate more green energy and supply it to people. And by using waste to make its products, the company cares for the environment. It has also optimized its operation to reduce waste and enhance efficiency.
PepsiCo

PepsiCo focuses on how it can change the way people produce, distribute, consume food and beverages, and dispose of the packaging. Currently, the company is 100% sustainably sourcing the materials it needs from its products.
Also, the company has a new Positive Agriculture ambition. The objective is to spread regenerative farming practices across 7 million acres by 2030. The packaging materials will also be 100% recyclable, compostable, or degradable. The target for that is 2025.
See Related: Net Zero: Achieving Global Climate Goals Efficiently and Effectively
What are the Benefits of Becoming Net Positive?
Net positive is beneficial to the business, society, and the environment. It is one of the ways through which you can create a better world for everyone. By becoming net positive, you can enjoy the following advantages:
Your company becomes ethical and moral to attract investors. Unknowingly, becoming net positive implies you subscribe to the golden rule that states treat others the way you want them to treat you.
You feel content with your actions. You can be joyful that you contributed to the change you want to see in the world by doing the right thing.
Net positive motivates you to take the right actions and think outside the box to achieve your business goals.
Enhances company innovation since achieving the ambitious goals of net positive requires creativity.
By fighting to become net positive, you unconsciously comply with legal laws and regulations about sustainability, which include transparent ESG reporting.
It can motivate others to follow in your footsteps and become part of the team to fight climate change.
By working towards becoming net positive, you start to appeal to investors, customers, and top talents in the market.
Final Thoughts
Increase the activities you do with a positive impact on the environment and society as you decrease the negative ones. That's the net positive approach that makes society and the environment better. It is possible to become net positive, but only if you are committed to the course and maintain transparency.
FAQs
Who benefits from Net Positive Impacts?
Net positive impacts benefit the society and environment. It conserves natural resources and makes them even better. The people forming the business community also benefit from the positive influence brought about by businesses.
Who developed the net positive approach?
It was developed by three European NGOs: Forum for the Future, WWF-UK, and the Climate Group. They all believed that a net positive company demonstrates leadership and commitment to enhancing natural and social capital. That also improves the global economy.
Is net positive good?
Net Positive requires businesses to put back more into society, the environment, and the global economy than they gain from it. Organizations that embrace this approach develop a brand, achieve strong financial performance, and attract the brightest talent. Overall, net positive is beneficial to businesses, society, and the environment.
What does net positive mean in social media?
Net positive in social media refers to the overall positive impact of an individual or organization's social media presence. It takes into account the positive interactions, engagements, and outcomes that result from their social media activity. This can include increased brand awareness, positive sentiment towards the brand, and increased customer loyalty.
Related Resources