Overconsumption is using something excessively more than you need. This could involve buying too many products, eating too much food, or watching too much television.
We have all probably heard the phrase "everything in moderation," but humans often struggle to follow that guide, and this has led to wastage and exploitation of natural resources.
There are many different types of overconsumption. For instance, food overconsumption is one of the most common types of overconsumption. Read more to learn 20 facts about overconsumption.
Unlock Sustainable Investing Opportunities 🌿
Join the green revolution by investing sustainably with our top partners. Discover platforms that align with your values and offer remarkable opportunities for growth.
It's difficult to resist going back for more delicious food, even after we are full. It can also be difficult not to fill our shopping carts to the brim with fresh groceries every trip, even when they might get thrown away a week later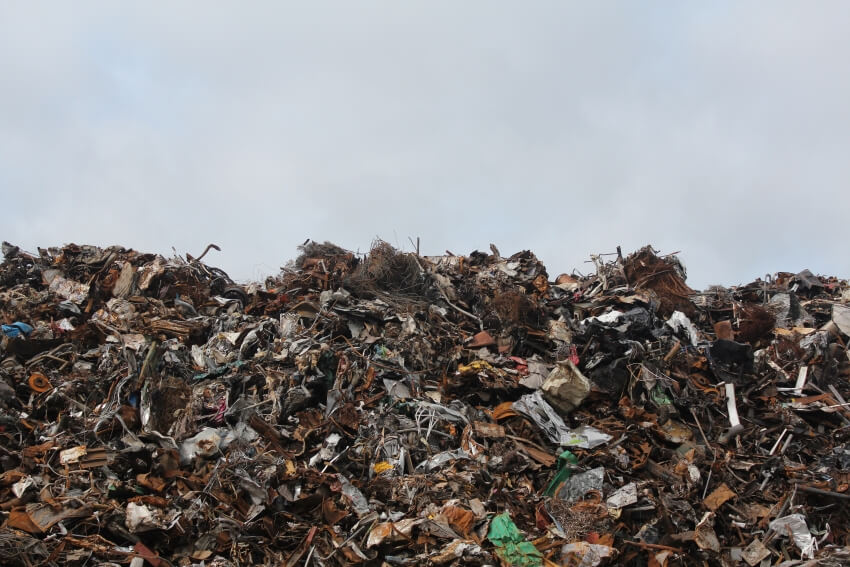 Shopping and fast fashion are other types of overconsumption. Shopping for clothes is a necessity in life, but it's also a fun pastime for consumers. There's nothing quite like the feeling of bringing home new clothes or home goods, but there is a large amount of overconsumption in those purchases.
Examples of overconsumption are nearly endless. Overconsumption is part of human nature. It is something we all do, yet usually, we try to avoid it. In this article, we will go over some interesting facts to keep in mind in your daily life.
Interesting Overconsumption Facts You Should Know
1. It's Not Just You – It's the World
Don't feel like you alone are the problem when it comes to food waste. Approximately one-third of the food produced in a year gets thrown away. That totals close to an astounding 1 trillion US dollars!
Raw materials consumption has risen and our natural resource consumption has tripled between 1970 – 2010. At the moment, 80% of the natural resources are used by 20% of the population. The more we consume the more our planet surfers leading to extreme climate change and global warming.
Luckily, there are ways to keep that money out of a landfill and in your pocket – buy only a few days' worths of groceries at a time and make sure to eat them before buying more but don't beat yourself up over one bad banana.
2. Fast Food Is Hard to Resist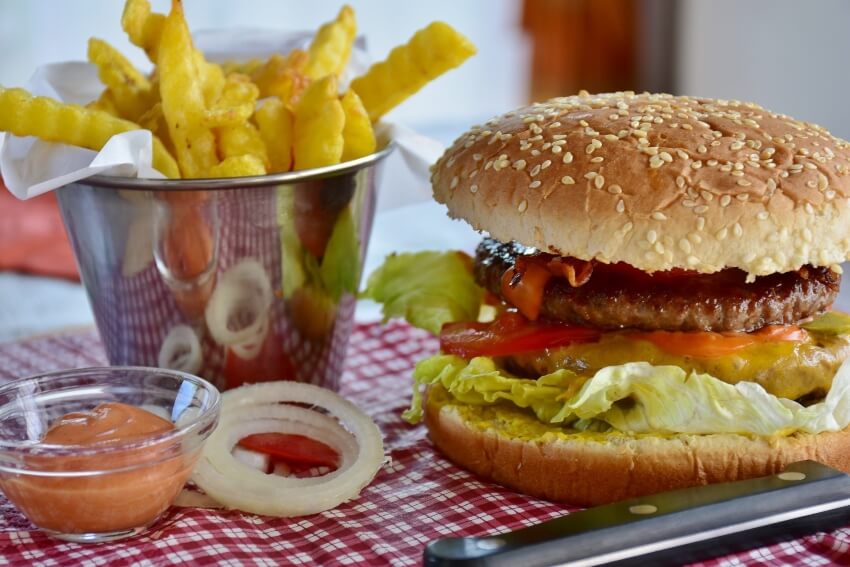 Fast food is a quick solution for a meal. We all know it isn't the best for us, but we can usually justify it as an occasional treat. In reality, it has become more than an occasion. About 40% of people eat at a fast-food restaurant on any given day. That's a pretty high consumption rate!
It's easier said than done, but try to remember the food you have at home. Like we said before, you wouldn't want that to go bad!
3. McDonald's Sells a Crazy Amount of Burgers
We have all seen a McDonald's sign boasting about how many burgers they have sold. At this point, they are pretty outdated, and the actual number is vast and unknown. What we do know is that at this point, McDonald's sells at least 75 hamburgers a second, according to their training manual.
Not only is this a gross overconsumption of hamburgers, but it also creates a huge rippling effect of other overconsumption, such as factory farming and the energy it consumes.
4. Factory Farms Are Growing From Overconsumption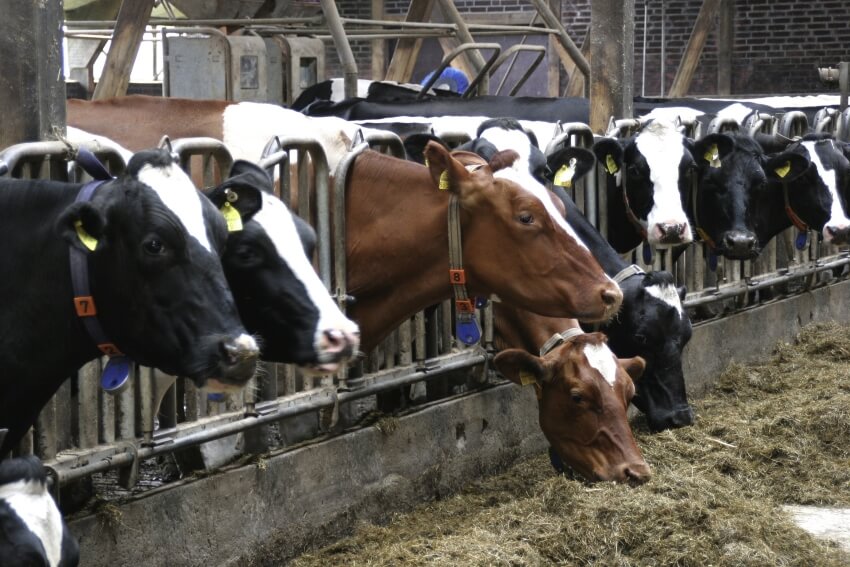 Global consumption of animal products has increased due to global population growth. This has increased more need for farm-based products globally.
Factory farms are not slowing down – they are growing. From the overconsumption of meats like hamburgers at McDonald's, it is estimated that 99% of farmed animals are now living on factory farms.
This also contributes to the overconsumption of energy and water since factory farms need far more resources compared to small rural farms. Consider heading to one of those small farms in your area the next time you consider a burger for dinner.
5. Food Production Requires Other Resources
When thinking of overproduction, it is difficult to think of more than one factor at a time. Food overconsumption is commonly thought about, but behind that is even more overconsumption. Water and energy are also required in food production, no matter what kind.
Trying to grapple with this overconsumption while still supplying enough food to the world is an increasingly difficult equation to manage, with some people consuming more than their share and others not enough.
6. Fast Fashion Creates Mass Waste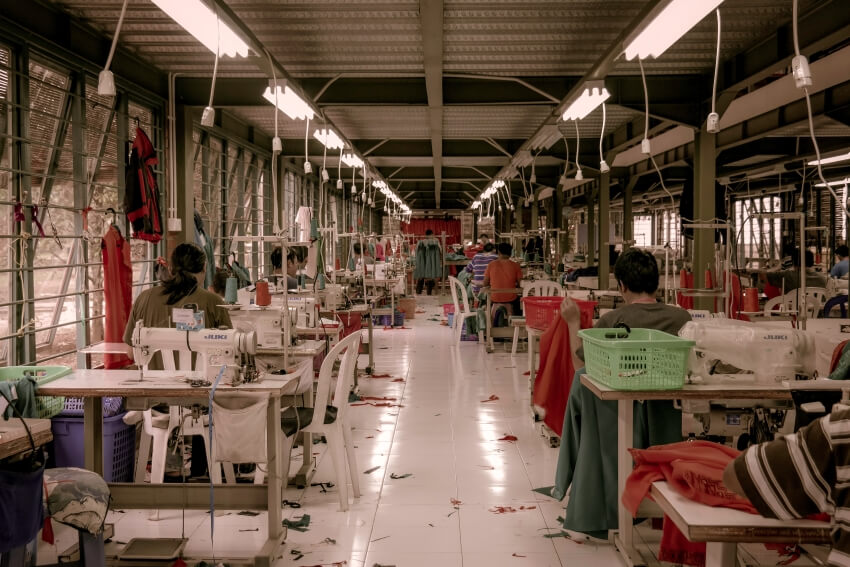 Buying a new outfit gives us all a great, fresh feeling. While giving ourselves those luxuries is important, it's also important to make sure you like the clothing enough to wear it for a long time. About 14 million tons of clothing are thrown away every year in the United States alone.
When considering buying a piece of clothing, a good rule of thumb is to ask yourself "will I wear this at least 30 times?"
If the answer is no, look for something more practical to fill that shopping urge. If the answer is yes, go for it!
You can also make sure to buy from thrift stores and donate to thrift stores. This makes the life cycle of clothing much longer while still satisfying shopping urges.
7. We Own More Clothes Than We Need to Begin With
In general, wardrobes are usually full of enough clothes for weeks. Some pieces are worn often, some are worn rarely. Over half of the citizens of China, Germany, and Italy admit to owning more than they need.
It's nice to have a full closet, but there are ways to enjoy less. Instead of having a bunch of cheap items, you could spend the same money on fewer high-quality items.
8. Cutting Down Clothing Consumption Could Raise Wages in Factories
The factories that fuel overconsumption are notorious for treating their employees poorly. While it may seem odd, not feeding into mass-produced fashion could raise the wages for those working in factories.
Instead of milling out cheap clothing, they could create higher-quality clothing at a slower pace and put that money into the pockets of employees.
This trickle-down effort could change the energy consumption of the factories as well.
9. Society Treats Clothing Different Than It Used to
Clothing is increasingly accessible. At most moments of the day, with a few touches of our fingertips, we could buy an entirely new wardrobe. This is an amazing feat, but it may have made us jaded about the value of clothing.
In 2014, consumers purchased 60% more clothing than they did in 2000. The biggest problem with this is consumers kept the clothing for about half as long. If this continues to increase, it may become normal to only wear an outfit once before getting rid of it.
10. We Buy More Because Clothing Is Cheaper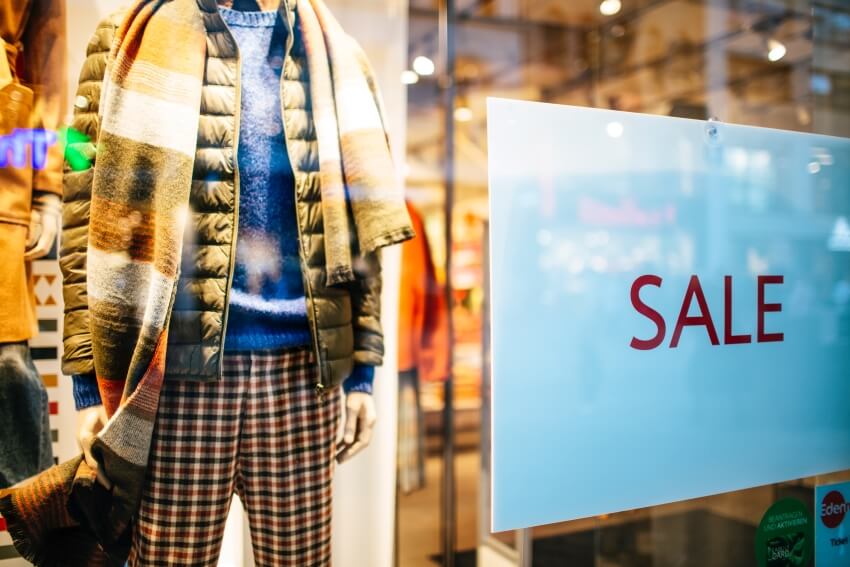 We over-consume clothing because it's more accessible than it has ever been. The quality of clothing consistently drops, but that has stabilized the incredibly low prices we have become used to seeing from fast-fashion outlets.
11. It Is Hard to Conceptualize Just How Many Clothes That Is
With this amount of clothing waste, it is difficult to imagine what this looks like. First, picture a garbage truck. Next, picture that garbage truck full of clothes that they are simply going to burn or discard. That amount of clothing waste happens approximately every second.
It is hard to understand how that much waste can happen, but between factories and consumers, the waste adds up quickly.
12. Fast Fashion Adds Up Financially
If all of those clothes are going into a landfill, it either means a product wasted by a business or a purchase thrown away by a consumer. This adds up to an estimated $500 billion in clothing waste each year. 
If those clothes were instead donated or traded to a thrift store, consumers could make some money back while helping to create a supply of more affordable clothing for other people.
13. Factories Are the Biggest Overconsumers
While we all try to do our part in the world, a lot of the overconsumption is out of our hands. For instance, 20% of the wastewater in our world is tied to clothing manufacturing factories. Since factories are not held to strict environmental standards, they do not face repercussions for this and have no incentive to change.
Sourcing your clothing and home goods from ethical, environmentally-minded brands helps to cut down this mass overconsumption. With the internet, these brands are just as accessible as their damaging counterparts.
Plus, only giving your money to eco-conscious brands creates a market for eco-consciousness. If the over-consuming factories realize their clients' demands have changed, they will be forced to change.
See Related: Worst ESG Companies
14. Americans Consume More Than Their Fair Share
While Americans make up only 5% of the world's population, on average they consume 17% of the world's energy. With this overconsumption, the American lifestyle is becoming unsustainable.
An interesting way to consider your role in consumption is to calculate your carbon footprint. This should give you an idea of where you are overconsuming and how you can take steps to do better.
15. Overpopulation Is Not the Culprit of Overconsumption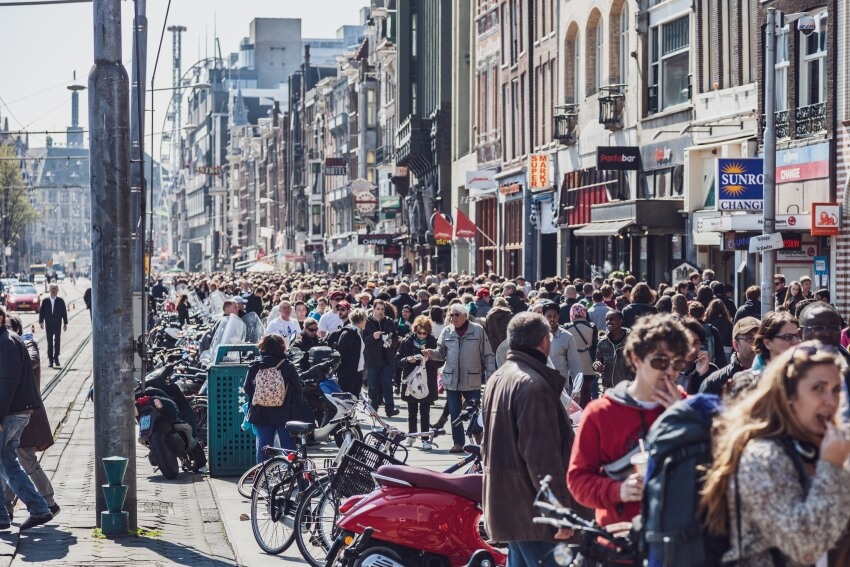 It makes sense to think that since there are so many people in the world, we are naturally needing to consume more goods, which leads to the effects of overconsumption. In reality, it is the never-ending demands of the richest 7% of people and factories.
In countries where there are higher birth rates and higher poverty rates, they consume far less than richer countries, even though their numbers continue to increase.
16. Plastic Is Being Over Consumed
It may sound bizarre, but with such a high amount of plastic overconsumption, it is ending up in a place you may not expect – inside of our bodies. With plastic breaking down into microplastic, it is being scattered across the earth, animals are eating it, and we are eating the animals and the plastic.
Sadly, It is estimated we eat the size of a dinner plate worth of plastic every year. That is a staggering amount, and over a lifetime it could add up to approximately 40 pounds worth of plastic consumed per person.
Eliminating single-use plastics from our life is difficult, but a great way to end the overconsumption of plastics. Start with a reusable water bottle and go from there! Soon enough you'll see a big difference in your home.
17. Plastic Bags Are Everywhere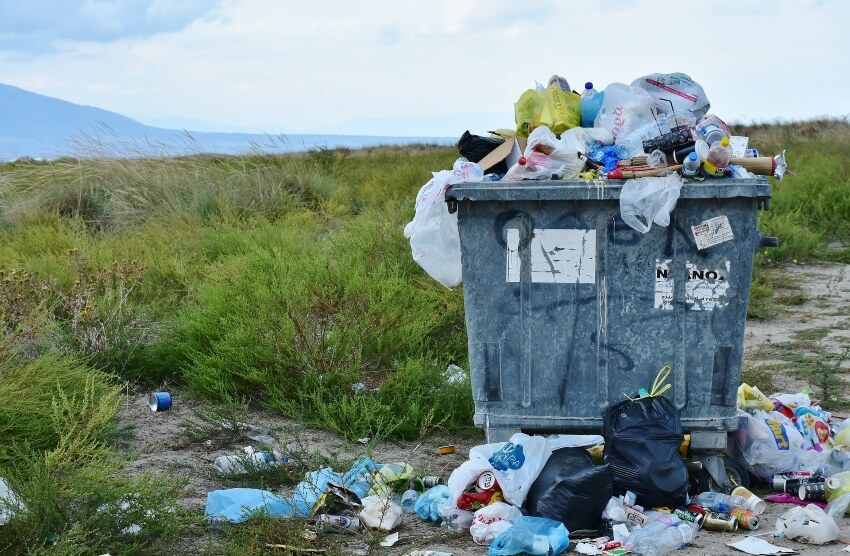 Plastic bags are still being handed out at nearly every grocery store. They are often free of cost and so commonplace that it is difficult to remember how over-consumed they are. While there have been many movements about reusable bags over the years, the fossil fuel industry only plans to increase its plastic bag production over the next decade.
By 2050, it is expected that there will be more plastic than fish in the sea. Swimming with plastic is rather unappealing, so next time you're taking a trip to the store, double-check that you have those reusable bags on hand.
18. Renewable Energy Are Promising Overconsumption Solutions
Wind, solar, and wave power could reduce and possibly even eliminate our reliance on the overconsumption of fossil fuels and greenhouse gases. As these promising innovations become more common, they will become more accessible to the average person.
6% of US homeowners say that they have installed solar panels at their homes, with another hopeful 46% saying that they are seriously considering getting solar panels. With an increase like that, alternative energy resources could become the societal norm.
19. Rare Earth Metals Might Be Endangered
As their name suggests, rare earth metals are rare. While this is true, they are being put into common items such as cellphones and tablets. It isn't often to know someone without some sort of advanced electronic device, but now experts are wondering if there will be enough to continue keeping up with society's demands.
Not only is the amount of resources a question, but the overconsumption of rare earth metals could also create health hazards for those who have to mine them. To try and help with this demand, remember to bring your old electronics to an E-waste recycling site. Yes, even your grandmother's computer from the '90s!
20. Acidic Ocean
Our oceans are absorbing our waste. At this point, it absorbs approximately a quarter of man-made carbon emissions. This caused the ocean water to become 30% more acidic since the industrial revolution alone.
Acid affects many ocean creatures, particularly shellfish. Acid pushes out the calcium carbonate they rely on to form shells properly. Cutting down carbon emissions could still save shellfish from extinction.
Related Resources