The automotive industry is all about evolution, and electric vehicles have become more popular than ever before. It won't be wrong to say that we are entering a new era of electric vehicles. They make an excellent way for people to save their money and contribute to a stable, healthy, and better environment.
As per reports, the EV Market (Electric Vehicle) is estimated to reach 20 million units by 2030 from 30 lakh units in 2019, and this is undoubtedly huge.
However, like anything else, electric vehicles or EVs also come with several advantages and disadvantages.
In this post, we will put some light on the pros and cons of electric vehicles in detail. But before directly jumping to that, let's talk about electric utility vehicles in general.
Electric Vehicles – An Overview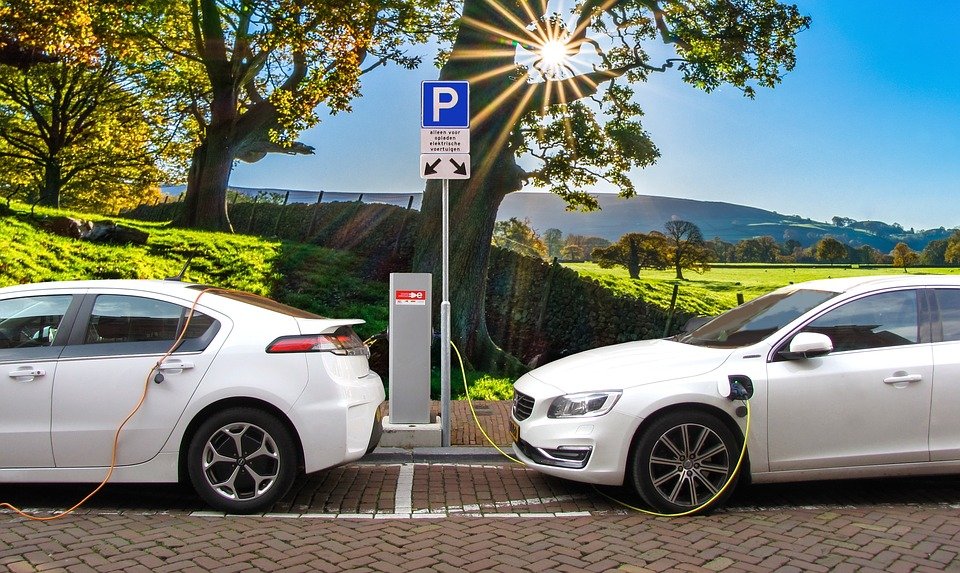 The history of electric vehicles is quite vast, as they have been around for ages. Since the introduction of the first electric car in 1837, the industry has witnessed immense advancement.
As the name suggests, electric vehicles are shuttles that operate on electric motors and batteries. They usually derive energy from solar panels, rechargeable batteries, or fuel cells.
Types of Electric Vehicles
There are basically three types of electric all-terrain vehicles, and they are as follows:
Battery Electric Vehicles: As the name states, BEVs are powered only by electric batteries.
Plugin Hybrid Electric Vehicles: PHEVs have both a combustion engine and an electric battery, and this battery is charged from a plug.
Conventional Hybrids: Like PHEVs, hybrid vehicles also have a combustion engine and an electric battery. But, this electric battery is charged using the combustion engine.
Major Pros and Cons of Electric Vehicles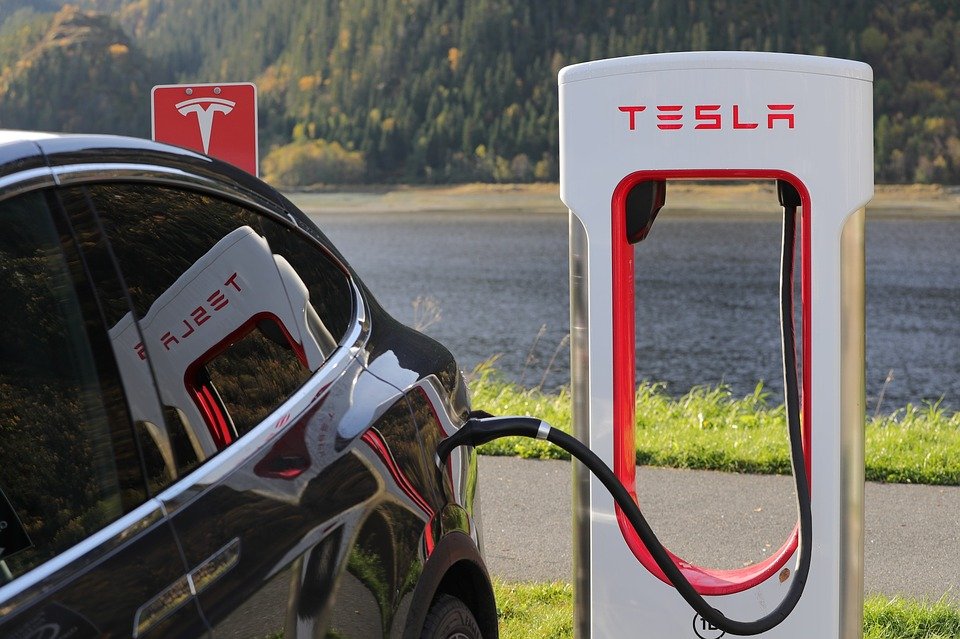 With the tremendously evolving technology, it is pretty evident that electric cars, electric scooters, or other electric shuttles will become a new normal in the coming years.
Keeping that in mind, let's take a quick look at the pros and cons of electric vehicles.
Benefits of Electric Vehicles
For those planning to purchase a new vehicle, there are several advantages that you can leverage by investing in an EV. Buying an electric car or scooter is a great way to save a lot of money on fuel. However, there are several other reasons that motivate people to buy electric vehicles. Some of them are as follows:
No Need to Buy Gas
As electric vehicles work on batteries and motors charged using electricity, you don't have to invest in gas anymore. Driving petrol or diesel-based cars can put a hole in your pocket due to their skyrocketing prices. As per data, Americans spend around 15 cents a mile to ride a gas-powered conveyance.
If we compare, electricity is less expensive than fuel. And if you install a solar panel system at your home, this cost can get cut even further. Overall, with EVs, you can avoid an annual expense of up to $5,000 on gas.
Easy to Drive
All-electric vehicles, starting from scooters to SUVs to Sedans and others, are gearless. As there is no gear mechanism to operate, EVs, for example, Tesla, make an absolute pleasure to drive on roads. Sitting on the driver's seat, you only have to manage a set of pedals or buttons.
This enables you to increase or decrease the speed of your car, and that's all. Moreover, EVs are way more comfortable and easy to ride than automatic diesel or petrol cars.
Cost-Effective Option
The cost of electricity needed to recharge an electric shuttle is 40% less than the cost of using diesel or petrol for a similar-sized conventional vehicle. This charging cost will be even lower if you charge your EV at free charging stations or from a solar PV system. Moreover, investing in EV charging stations is an excellent deal to diversify your investment portfolio.
Noiseless Driving Experience
Electric all-terrain vehicles do not have lots of moving components inside the engine. An EV only includes one moving part, i.e., the electric motor. When you start the vehicle, this electric motor spins and rotates the wheels. The process produces an almost silent sound, offering a smooth, noiseless, and vibration-free driving experience.
Moreover, electric cars are so noise-free that manufacturers have to add fake sounds to ensure safety for pedestrians.
Low Maintenance Cost
The low maintenance charges are another benefit of investing in an EV. When you buy a vehicle with an IC engine, it includes multiple mechanical parts and has more maintenance difficulties. On the other hand, electric automobiles are cheap and easy to maintain because of their simple structure and operations.
Lower Carbon Footprint
Electric vehicles are one of the most environmentally sound modes of transport in the market. As per reports, one gas-fueled shuttle with a 22-miles per gallon range releases around 4.6 MT of carbon dioxide every year. Whereas non-hybrid EVs discharge zero carbon dioxide or other greenhouse gases, making them an eco-friendly option.
Also, charging these vehicles with renewable energy, such as solar energy, ensures that no carbon dioxide is released at any stage of vehicle use.
This is what makes electric automobiles a better option for the environment.
See Related: Is It Possible to Get Tesla Free Supercharging?
Better for Improved Health
As there are no emissions because of EVs, they make a good alternative for better human health. Zero fuel emission means no air pollution, leading to improved air quality. Furthermore, better air quality reduces the risk of health problems caused by impure air.
More Leg and Storage Space
Another significant advantage of going for an electric car is that you will get better legroom. As there's no gear lever, the front section of the vehicle offers more space. Also, the rear division of the cabin includes a flat floor, allowing passengers in the middle to make the most of their ride.
Furthermore, as there's no engine, you can also have enough storage space under the hood. This is because batteries and motors don't occupy that much space.
See Related: What is the Average Tesla Repair Costs? Full Budgeting Guide
High Performance
Electric vehicles are also known for their smooth operations as they don't contain exhaust systems. For example, electric SUV or crossover models are quieter than traditional gas engines, ensuring a more relaxed riding experience and less noise pollution.
An electric vehicle motor also tends to react more quickly than mechanical engines, delivering more agility and torque while driving. In addition, EVs usually use less energy and function more efficiently in stop-and-go traffic.
Free Parking Space
To encourage people to invest in personal electric vehicles, many local authorities worldwide are offering free parking space for EVs. Eventually, this can save you some money and time.
See Related: Best Electric Vehicle Mutual Funds
Amazing Resale Value
The price of gas-powered vehicles goes down as soon as you bring them to roads. Fortunately, this is not the case for EVs. The value of electric all-terrain vehicles drops much slowly compared to diesel or petrol cars. And in some exceptional scenarios, you can expect to get even a higher price.
Also, as the batteries of EVs are expensive, they are unlikely to fall below a base price. For instance, the value of a Nissan LEAF can not go down £5,000, regardless of the age and the distance it's clocked up.
Popularity
Electric vehicles are growing in popularity. As per Wikipedia, EVs are nearly three times as efficient as vehicles with internal combustion engines. This increasing popularity of electricity-based shuttles in the market provides people with a comprehensive range of options moving forward.
Future Proof Option
The use of fossil fuels has increased more than ever, and they are going to end anytime. Considering the current situation in mind, it's clear that electric vehicles are the future of the automotive industry. Earlier, manufacturing companies were using fossil fuels to recharge EVs, but now they are shifting towards renewable energy sources – which are definitely the future.
As EVs will be the future of the automobile industry, people must start using them to get used to them.
See Related: What are ESG Principles?
Disadvantages of Electric Vehicles
Though the evidence of the benefits of electric vehicles has become quite clear, there are also some drawbacks of using them. Here are a few downsides that you need to consider before deciding to buy an EV.
Shorter Range
Though automobile manufacturers are finding new ways to make EVs go the extra mile, they offer a shorter range than diesel or petrol vehicles.
This range can be anywhere between 100 to 400 miles, depending on the type and size of your electric vehicle. The shorter driving range can be problematic for long-distance trips.
Limited Charging Stations
Even though you can recharge your electric car or scooter at your home, it can be challenging to find a charging station while on long trips due to the limited availability of charging systems at present. But as more and more hotel chains or other premises are adding EV charge plugs in their facilities, this will no longer be an issue in the coming time.
Long Recharge Time
Adding fuel to a car or any other vehicle takes only a few minutes. Whereas charging an EV can take a while, especially when the battery is completely drained.
Depending on your personal electric vehicle type and battery size, it can take up to 20 hours to charge a battery entirely using standard charging outlets. Even the fastest charging booths take around half an hour to charge an EV up to 80 percent.
Expensive Than Gas-Powered Vehicles
The fully electric models of some vehicles are always expensive compared to fuel-powered ones. Basic EVs begin at around $30,000, whereas luxury electric car model rates start at $80,000.
Typically, an individual pays at least $10,000 extra for an EV than the same type of vehicle in a gas model. But as technology is evolving, this huge price gap is expected to be closed.
Limited Model Options
There are not as many electric vehicle models as gas-powered shuttles. It's because the auto companies have been manufacturing traditional vehicles in bulk for ages.
Whereas the mass production of EVs began in the late '90s. With little history of electric all-terrain vehicles, currently, selective EV model options are available in the market.
Replacement of Battery Packs is Expensive
Though little maintenance is usually needed for every vehicle, you don't need to be surprised when it comes to an EV's battery pack replacement. Depending on your electric vehicle's battery type and usage, you can expect to replace it every 3 to 10 years.
The replacement of battery packs can be expensive. However, over the past few years, this price has dropped to under $6,000.
Heavy Electricity Bills
As mentioned, you need to charge your electric vehicle every day; they can add a lot to your monthly electricity bills. If you have not thought of it before buying an EV, you might get a shock later.
Your electric car or scooter needs to be charged enough to function correctly, and it may reflect poorly on your energy bill every month.
Silence is a Negative Factor
The silence of EVs is a major drawback as it increases the chances of road accidents. People are used to vehicles' noise, and their actions depend on the engine's sound while out on roads.
This noiseless working of personal electric vehicles leads to road accidents in most cases.
Limited Seated
Most EVs available in the market are small and two-seaters only. That means they are not a practical option for a family. Adding a third person in a two-seater electric car can make the journey uncomfortable for everyone.
Not A Practical Option for Cities with Shortage of Power
As electric vehicles need electricity to charge up, they don't make a practical choice for people living in areas that are already having acute power shortages.
The consumption of power required to charge an electric vehicle can hamper the everyday power needs of people in that city.
Minimal Pollution Rate
EVs are not entirely emission-free. They cause a minimal amount of environmental pollution indirectly. The electricity and batteries required to charge these vehicles are not necessarily produced from renewable energy sources.
Sometimes coal is used to generate energy which leads to pollution, not good for health at all.
See Related: Best Augmented Reality Stocks
Is Buying An Electric Vehicle Right for You?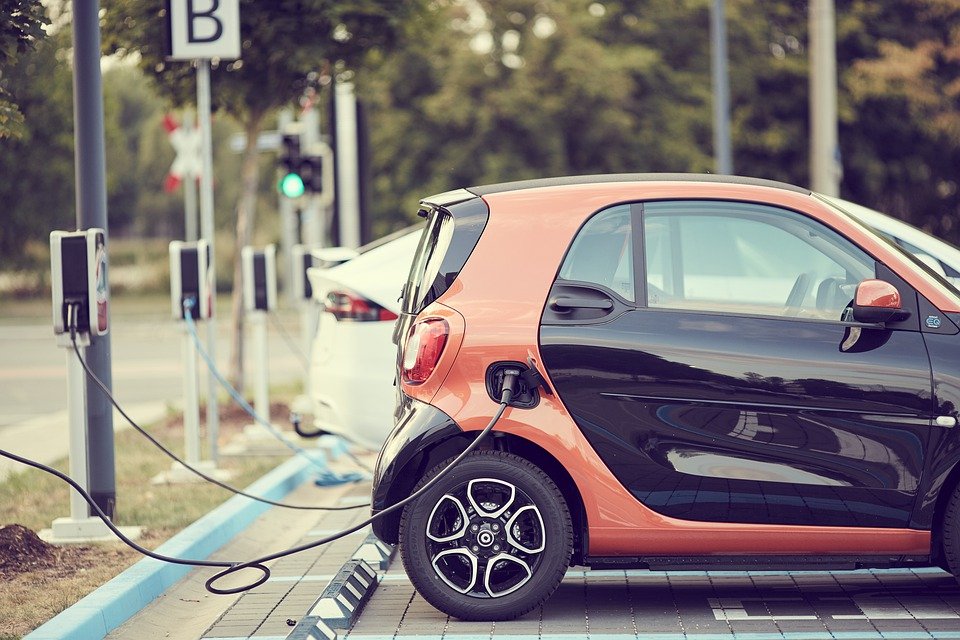 Hopefully, the pros and cons of electric vehicles mentioned above can help you determine if they make sense for your driving needs. With more and more auto companies, such as GM and Volvo committing to all-electric, the EV will be a new norm in the coming time.
As people are embracing electric vehicles, they will become more practical and innovative with time.
On comparing these pros and cons of electric vehicles, we can say that benefits are more impressive than drawbacks.
Even the downsides you may find with EVs are being diminished.
For example, the charging stations are increasing, the driving range is improving, the electric vehicles are becoming more affordable and attractive, and the government is encouraging people to make EVs their go-to option by offering some perks.
For example, under the California electric vehicle incentive program, Californians who lease or buy an electric vehicle get eligible for a rebate of around $7,000.
This tempting deal encourages people in California to invest in personal electric vehicles.
So, if you're planning to buy a new vehicle for your daily commute, consider taking a look at electric vehicles. You can find luxury models like BMW, Jaguar i-Pace, Audi, and other affordable options such as Hyundai, Kona, and Nissan LEAF.
Moreover, if you're serious about protecting the environment, you can probably go for an EV. As mentioned above, there are plenty of benefits involved with investing in an electric vehicle, especially if environmental health is an essential concern to you.
Overall, if we see, most of us don't own electric cars, but now it's high time to start thinking about investing in EVs. They make a perfect option to save money and ensure a clean and green environment.
Related Resources
Kyle Kroeger, esteemed Purdue University alum and accomplished finance professional, brings a decade of invaluable experience from diverse finance roles in both small and large firms. An astute investor himself, Kyle adeptly navigates the spheres of corporate and client-side finance, always guiding with a principal investor's sharp acumen.
Hailing from a lineage of industrious Midwestern entrepreneurs and creatives, his business instincts are deeply ingrained. This background fuels his entrepreneurial spirit and underpins his commitment to responsible investment. As the Founder and Owner of The Impact Investor, Kyle fervently advocates for increased awareness of ethically invested funds, empowering individuals to make judicious investment decisions.
Striving to marry financial prudence with positive societal impact, Kyle imparts practical strategies for saving and investing, underlined by a robust ethos of conscientious capitalism. His ambition transcends personal gain, aiming instead to spark transformative global change through the power of responsible investment.
When not immersed in the world of finance, he's continually captivated by the cultural richness of new cities, relishing the opportunity to learn from diverse societies. This passion for travel is eloquently documented on his site, ViaTravelers.com, where you can delve into his unique experiences via his author profile.