Are you looking for a way to make an impact while earning some good money? Charles Schwab ESG funds are an excellent option. It helps you invest in a way that brings positive change to the planet.
You've certainly heard of Charles Schwab Corporation. It's even more likely if you have at some point been interested in socially responsible investing (SRI).
Through Charles Schwab Co. inc. (a subsidiary of Charles Schwab Corporation), investors can easily invest responsibly. This involves investing in ESG mutual funds and ETFs to make a positive impact.
Even better, through Charles Schwab Investment advisory, investors can get the financial and investment advice they need. This help investors make the right decisions and even choose the most profitable mutual funds or ETFs, which also meet the ESG objectives.
So, what are the best ESG funds that Charles Schwab Co Inc. offers? That and more in a bit! But First;
What Are ESG Funds?

ESG funds are a portfolio of equities and bonds that focus on sustainability. They are funds that have met all the ESG characteristics, including;
Environmental issues
Social issues
Corporate governance issues
Generally, the funds adhere to all the rules dictated by the sustainable investment objectives.
Socially conscious investing tends to avoid problematic companies and businesses dealing with harmful substances. This includes alcohol, tobacco, weapons, or fossil fuels.
Instead, they focus on sustainable businesses such as green energy or waste management. Their focus is also on social issues, so they ensure that the communities around them benefit from their activities.
See Related: Important Socially Responsible Investing Pros and Cons
Why ESG Funds?
1. Investing in ESG Funds makes the World a Better Place
When you invest in ESG funds, you are not only investing in your future, but you are also making the world a better place. Since the investment is channeled to social and environmental issues, you will be among the people committed to solving the issues in this world!
2. Competitive Returns
Contrary to popular belief, investing in ESG is not just about social and environmental issues. The goal of investing in ESG can also be profit-driven. There are tons of green companies that are still offering competitive returns, just like most traditional companies.
For instance, solar energy has now become a great alternative to fossil fuels. Companies that are dealing in solar energy or renewable energy are doing well and are as competitive as other companies.
This has seen ESG investing become a widely accepted investment approach by both investors and investment firms.
See Related: Best Artificial Intelligence ETFs to Invest in Today
3. Good for Diversification
If you want to diversify your investment, ESG funds are the best. It is among the best ways to reduce risk in your portfolio.
Since your portfolio will include different types of businesses, you do not have to worry so much about issues like changes in regulations that can affect certain investments. Most of the ESG funds are about investing in green energy so you can be sure that your investment future is safe.
See Related: Ethical Dividend Stocks to Invest in Today
4. Global Investment
The best thing about ESG funds is that most of them are global-focused. If you want to diversify your investment and check what is available out there, ESG funds are the way to go.
You can find global companies and investments that you might access easily.
See Related: Best Artificial Intelligence Stocks to Buy Now
5. It's the Future of Investing
Since most countries are moving toward green energy and renewable energy, it is safe to say that ESG is the future of investing. If you are looking for a long-lasting investment that will be there in the future, ESG funds are the best way to go.
With the ESGs, you can be sure that even after changes in policies, your investment will still be valid.
See Related: Best ESG Artificial Intelligence Software Options for Investing
How to Invest in ESG Funds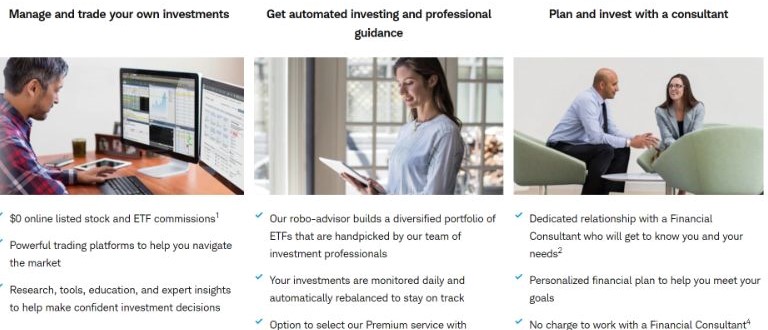 1. Create an ESG-style Investment Portfolio
Investing in ESG starts with creating a portfolio. You can do this by yourself or get help from an investment advisor.
If you decide to do it yourself, be ready to do adequate research. It will take time and learning for you to find the right funds to invest in, but it's all worth it.
Before investing, you should look at the investment from all angles, including investment objectives, risks, charges, and even anticipated expenses. The easiest way to achieve this is to carefully review the funds summary prospectus, as they entail all the information. This way, you dive in equipped with all the essential info.
If you decide to go with an advisor, they will help you with the screening so that you can choose mutual funds and ETFs that best fit your goals and values. You still need to do some research, but they make the job easy for you.
See Related: Climate Change Investment Opportunities for Your Portfolio
2. Contact a Brokerage Firm
A brokerage firm like Charles Schwab can help you with ESG fund investing. They have a list of pre-selected Schwab SRI mutual funds and ETFs that you can invest in. You can take a look at the list of Charles Schwab ESG funds to help you with decision-making.
With Schwab ESGs, you do not have to spend time researching because they ensure that all their funds meet the ESG characteristics. Also, the firm is more aware of the current market trends and dynamics, enabling them to make the best investment decisions for you.
See Related: Best ESG Target Date Funds
3. Know your Beliefs
ESG investing is all about ethical and socially responsible investing. And most of the ESG funds are screened to ensure they meet the set criteria. However, you still need to ensure they meet your personal beliefs.
It is always advisable to put your money into what you believe in. For example, if you believe in green energy, look for companies that share the same belief and have the same goals.
See Related: What are the United Nations Principles for Responsible Investment?
Best Charles Schwab Socially Conscious and ESG Funds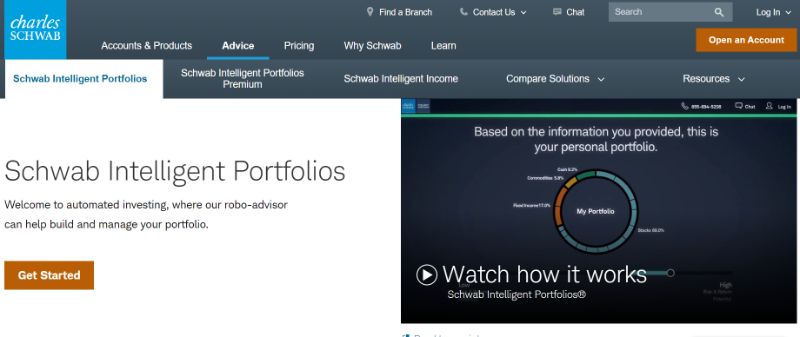 PIMCO's main goal is to maximize returns for investors while at the same time seeking capital preservation. Just like other ESG funds, they have a total return ESG policy. The fund uses environmental, social, and governance-related issues to make its investment decisions.
Investors prefer this fund for these reasons:
Maximum total returns with preservation of capital – this fund exposes you to less risk by investing in a diversified portfolio.
Proprietary analysis of ESG – a proprietary analysis of ESG issues is done to make sure that investments align with PIMCO's ESG investment strategy. All the investments done are focused strictly on ESG-related issues.
Experience and long-standing reputation – PIMCO has been in the business since 1991. Over the years, they have built a reputation and acquired experience by navigating multiple markets.
Skilled portfolio management team – the portfolio management team comprises a team of skilled investment managers with years of experience in the field.
See Related: Best TD Ameritrade Alternatives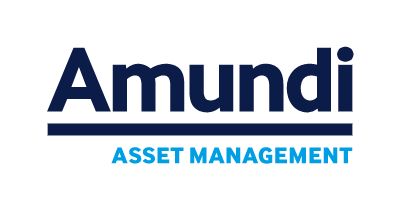 Pioneer Balanced ESG Fund is focused on balancing risk and potential returns. Investors looking for long-term growth and income find this fund attractive. They invest in companies that they believe have sustainable business models.
And with the help of Amundi, the leader in responsible investing, this mutual fund has access to the world's best resources.
Investors prefer this fund for these reasons:
The prioritizes sustainability – They believe that businesses that are ESG-focused can offer competitive financial performance just like other businesses. And they are dedicated to researching and investing in the best ESG businesses.
Proper risk management – when it comes to risk management, Pioneer Balanced ESG Fund believes in mitigating risk by offering a diversified ESG portfolio. The fund offers a blend of equities and fixed income to provide long-term growth and income.
Proper research – the fund believes in proper qualitative research to create a balance. Their investment creates a balance of risk and reward when selecting securities and businesses.
See Related: Best Sustainable Business Examples to Follow

WisdomTree International ESG is a model-based approach ESG fund. They seek capital appreciation by investing in equity securities in the United States and Canada.
However, these investments must meet the ESG characteristics developed by WisdomTree asset management. This is a non-diversified fund that believes in positive future returns.
Investors prefer this fund for these reasons:
Diversified ESG portfolio – they offer a diversified ESG portfolio that covers all the international risks. This is important to mitigate the risk and reward ratio.
Focus on developed markets – they invest in equity securities in the United States and Canada. These are already developed markets that are doing well, so the risk is minimized.
Combine societal benefits and performance – the fund is focused on benefiting society while at the same time creating positive future returns for investors.
See Related: Best Neobanks in the World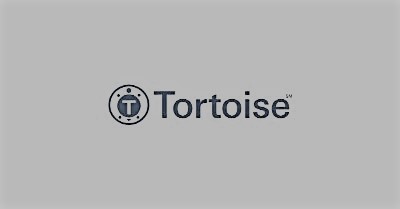 Tortoise Global Water ESG Fund focuses on the water industry. The fund invests in companies offering water infrastructure, treatment, and management access. They believe water is an essential asset, and the fragmented water industry requires continuous investment.
Investors love this fund because;
It believes in the water industry – Tortoise Global Water ESG Fund believes in investing in a finite resource by making sure that communities have proper water infrastructure, treatment, and management.
Passive management approach – investors can put their money in a passive investment that will yield a positive return in the long run.
Research-driven indices – provide research that fills a void in the market and is also a benchmark for investment professionals.
See Related: Best Climate Change Mutual Funds

When picking the best ESG funds for your portfolio, Glenmede Responsible ESG US Equity appears at the top of the list. The fund uses a screening process based on strict ESG ranking. This makes it quite attractive to investors who have the planet at heart.
They use a disciplined process of unique stock ranking in every sector for long-term performance. The fund also has a team of portfolio managers to help investors with making decisions.
Investors are interested in this fund for these reasons:
Unique models – they use unique models for buying and selling. They have diversified models for each group in the industry.
Stock risk management – the fund does not focus on expensive stock. They also avoid risk by diversifying and avoiding single-stock risk.
Experience and reputable team – they have seven years' experience after being in the business since 2015. The fund has a reputable team that focuses on responsible ESG.
See Related: How to Invest in Community [Step-by-Step Guide]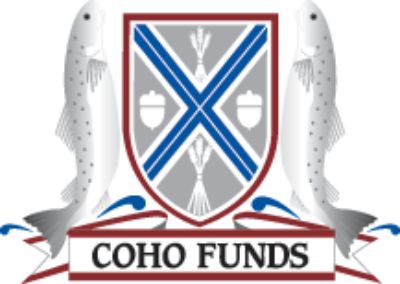 Coho Relative, Value ESG Fund, focuses on giving investors a total return. The goal is to invest in companies that have shown stability over a long period. The fund also stays away from businesses that deal in tobacco, alcohol, firearms, and mining.
Why do investors like this fund?
Quantitative and qualitative processes – before making buying and selling decisions, the fund looks at the portfolio risk/return profile. They track the most relevant ESG factor in any company or industry they invest in.
Highly selective on the companies – the fund is highly selective when it comes to choosing companies. They only invest in companies that have shown a track record of good performance for a long time.
Experienced firm – Coho partners limited was founded in 1999, so they have a long experience.
See related: Best Clean Energy Mutual Funds

This fund invests in companies that focus on environmental leadership and financial quality. Due to the constraints in natural capital, the fund aims to address the risks and opportunities. The company has been active since 1999, so they have a vast experience in the field.
Why investors love the fund.
Vigorous selection of companies – they are very strict when choosing the companies to invest in. For instance, the fund excludes companies that deal in fossil fuels. It only invests in companies with satisfying environmental, social, and governance characteristics.
Believes in investing in a sustainable future – the fund seeks to fill the gap existing in natural capital because they believe in sustainability.
Believe in fossil-fuel-free investments – they believe the world can be fossil-fuel-free. And for this reason, the fund stays away from companies that harm the environment and communities.
See Related: Energy Saving in Business: Enhance Your Energy Efficiency

iShares ESG funds believe in sustainable investing. They offer a portfolio of screened ESG businesses to let you exclude businesses that do not match the ESG characteristics. You can filter the investments through the website to select exchange-traded funds that fit your criteria.
Investors are interested in this fund for these reasons:
Investment with climate in mind – they do not just believe in investing, but they also believe in investing in a low carbon future. The fund focuses on green/clean investing.
Twenty-five years experience – after being in the business for around 25 years, they have all it takes to become leaders in sustainable investing.
Powered by Blackrock – Blackrock is a leader in sustainable investing. The experts at Blackrock are influential in portfolio and risk management.
See related: Best Impact Investing & ESG Blogs to Read Today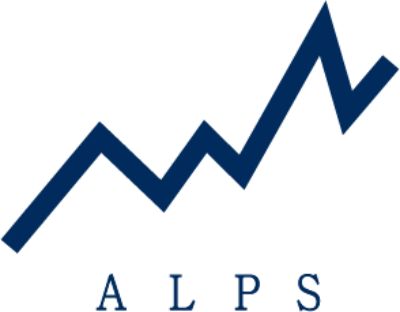 ALPS Clean Energy ETF is investing in green energy. However, apart from investing in green energy, they minimize the risk by investing in different sectors. Some of the investment areas include; solar, wind, energy management, bioenergy, electric vehicles, and fuel cells.
The fund focuses on investing in US and Canadian firms. Investing in only these two regions helps minimize the risk of investing in global companies.
Why do investors choose this fund;
Focus on North American companies – this is important to reduce the risk that comes with investing globally, such as currency exchanges, policy changes, and financial disclosures.
Focus on green energy – the fund believes that investing in green energy is the future. In their selection process, they focus on companies that are in the green energy sector.
Differentiated approach to investing – their investments follow a differentiated approach where the businesses go through a rigorous selection process to determine the best companies.
See Related: Best Clean Energy Mutual Funds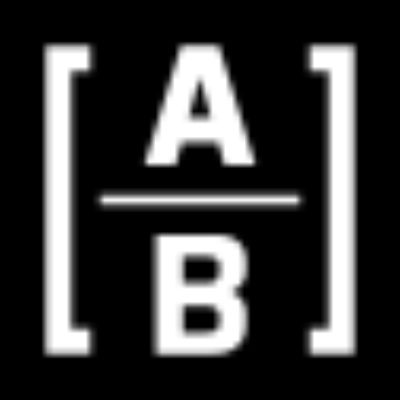 The AB sustainable fund is all about finding investments that fit sustainable characteristics. In their vetting process, they use the top-bottom, bottom-up investment style to find worthy businesses.
The investment picks must meet the UN sustainable goals. You will realize that their areas of interest include; climate change, empowerment, and health.
Why investors are interested in this fund:
Diversified investments – they invest in equities in all emerging and developing markets. The goal is to reduce the risk by expanding the market base. And, they invest in both new and developed companies too.
Ideal for long-term growth capital –the goal of the fund is to ensure the long-term growth of capital for its investors.
Focus on achieving the United Nations Sustainable Development Goals – the fund has UN goals in mind when choosing investment opportunities.
See Related: Best Energy Funds: What You Need to Know

The goal of Russell Inv Sustainable Equity is to ensure long-term growth while investing in sustainable businesses. They are keen on supporting companies that positively impact the environment or society.
Why investors consider this fund:
Exposure to large and medium stocks – when you decide to invest with Russel, you get an opportunity to try out large and medium stocks depending on your investment appetite.
High-quality and stable companies – the fund puts your money in high-quality companies that have shown stability for some time to give you peace of mind.
Keen on finding ESG companies – the fund is keen to find companies that meet ESG characteristics by conducting quantitative studies.
See Related: Ethical Dividend Stocks to Invest in Today
Benefits of Choosing Charles Schwab ESG Funds
1. Prioritize Sustainability
These funds focus on finding the best ways to maximize profits while taking care of the environment. They believe that companies and businesses can still make good profits for the shareholders without damaging the environment. Therefore, as you invest in these funds, your money is being invested in a sustainable way.
2. They Invest in Diversified Portfolios
Through this, the funds not only take care of the environment but also guarantee the investors maximum returns. This is because the diversified portfolio will reduce market volatility impact and take advantage of various investment instruments, helping you achieve your long-term investment goals.
3. Experienced Portfolio Management Team
In any of these funds, you can expect to deal with the most qualified portfolio management teams. This way, your portfolio is taken care of right from portfolio planning and execution to the feedback (monitoring, rebalancing, and evaluation) stage.
The result of this is a consistent portfolio, which continually brings in the anticipated returns.
4. Extensive Research
The funds don't just invest in any business. They always conduct extensive research to ensure that where they put your money, guarantees good returns, and take care of the major ESG objectives. As a result, you don't invest your money in failing businesses or those that only purports to have the environment in mind.
Related Resources
Kyle Kroeger, esteemed Purdue University alum and accomplished finance professional, brings a decade of invaluable experience from diverse finance roles in both small and large firms. An astute investor himself, Kyle adeptly navigates the spheres of corporate and client-side finance, always guiding with a principal investor's sharp acumen.
Hailing from a lineage of industrious Midwestern entrepreneurs and creatives, his business instincts are deeply ingrained. This background fuels his entrepreneurial spirit and underpins his commitment to responsible investment. As the Founder and Owner of The Impact Investor, Kyle fervently advocates for increased awareness of ethically invested funds, empowering individuals to make judicious investment decisions.
Striving to marry financial prudence with positive societal impact, Kyle imparts practical strategies for saving and investing, underlined by a robust ethos of conscientious capitalism. His ambition transcends personal gain, aiming instead to spark transformative global change through the power of responsible investment.
When not immersed in the world of finance, he's continually captivated by the cultural richness of new cities, relishing the opportunity to learn from diverse societies. This passion for travel is eloquently documented on his site, ViaTravelers.com, where you can delve into his unique experiences via his author profile.