The business world is changing and evolving rapidly. With technology rapidly progressing, and with consumer expectations higher than they have ever been in the past, there are numerous opportunities for serial entrepreneurs to make their mark with a successful business.
There are plenty of examples of people who have started multiple businesses, and you might have business ideas that you want to introduce to the world. There is no reason why you need to limit yourself to only one business! There are opportunities for you to start multiple ventures if you engage in serial entrepreneurship.
What do you need to know about becoming a business owner, and who are some of the most successful serial entrepreneurs in history? Take a look at a few examples below, and consider starting multiple ventures.
What is a Serial Entrepreneur?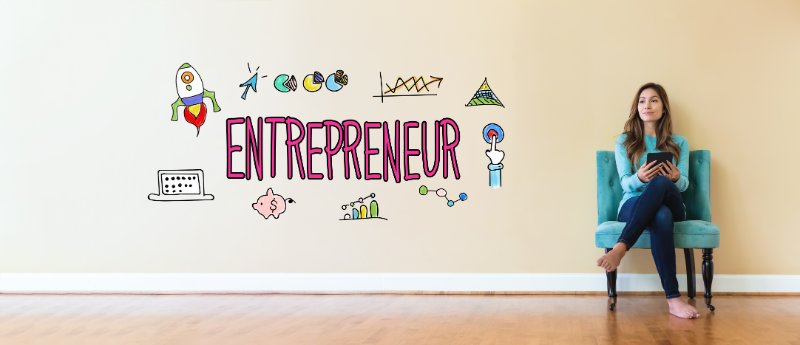 First, it is important to take a look at the definition of a serial entrepreneur. A serial entrepreneur is someone who starts multiple businesses. After you start a business, you may decide to step back and let someone else take the reins when you start another company. 
Or, you may decide to sell that business, use the profits from that business to start another company and watch as your various business ventures take off.
There are also situations where you may decide to run multiple businesses, delegating certain leadership tasks to other people while you focus on the big picture.
As you watch your capital continue to grow and expand, you may decide to invest in other businesses. For example, it is not unusual for serial entrepreneurs to invest in other business ideas that excite them. This also provides you with an opportunity to mentor the next generation of entrepreneurs.
See Related: What is Social Entrepreneurship? Definition & Examples
Top Characteristics of Serial Entrepreneurs
Starting a business is not easy. After all, the vast majority of startup companies will eventually fail. Therefore, you might be wondering what characteristics define most serial entrepreneurs. Some of the most important qualities of a serial entrepreneur include:
Strong Independence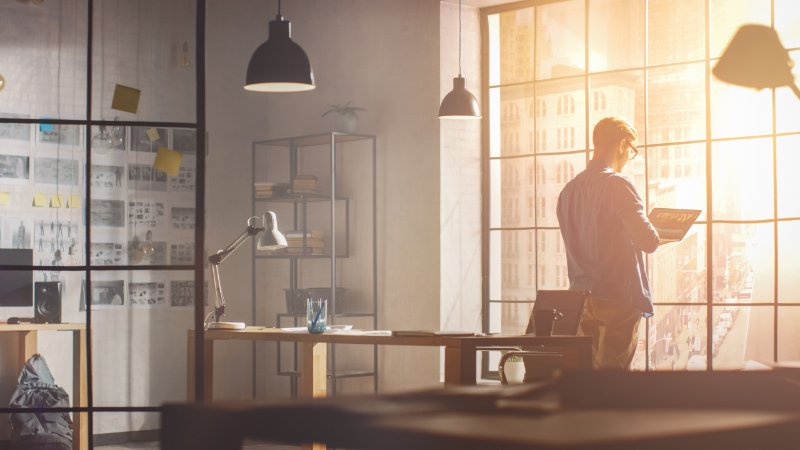 If you want to become a successful entrepreneur, you need to have an independent spirit. Engaging in a business venture means going off on your own. You will not be able to rely on other people, and you will need to overcome obstacles and challenges on your own.
During the early stages of your company, you may not have anyone else to ask for help. You cannot be afraid of this independence if you want to run your own business. That is why the typical entrepreneur who starts a successful business has an independent spirit.
A Vision for the Future
Serial entrepreneurs also have a strong vision for the future. You need to take a glimpse through the looking glass, create a model for the future, and develop a business idea that aligns with that future. For example, you might have new business ideas for waste management, particularly with sustainability more important than it ever has been in the past.
Or, you might envision a future where your server technology company completely changes the way people run other businesses. Your new business ideas need to align with the needs of customers and bring the future to life. If you have a vision for the future, you might have a future as a serial entrepreneur.
See Related: Awesome Impact Investing Examples to Know
A Relentless Drive To Succeed
The list of start-up business failures is long. If you do not have a relentless drive to succeed, you may not have what it takes to become a serial entrepreneur. Even though you might have a lot of new ideas, it doesn't necessarily mean they will take off. You need to have a strong plan of action in place if you want to watch your successful ventures come to life.
There will be plenty of other companies that may try to keep your business in the rearview mirror. You might also have a difficult time getting business partners to trust you. One of the most important characteristics of serial entrepreneurs is perseverance, and you need to have it if you plan on running multiple businesses.
Boundless Energy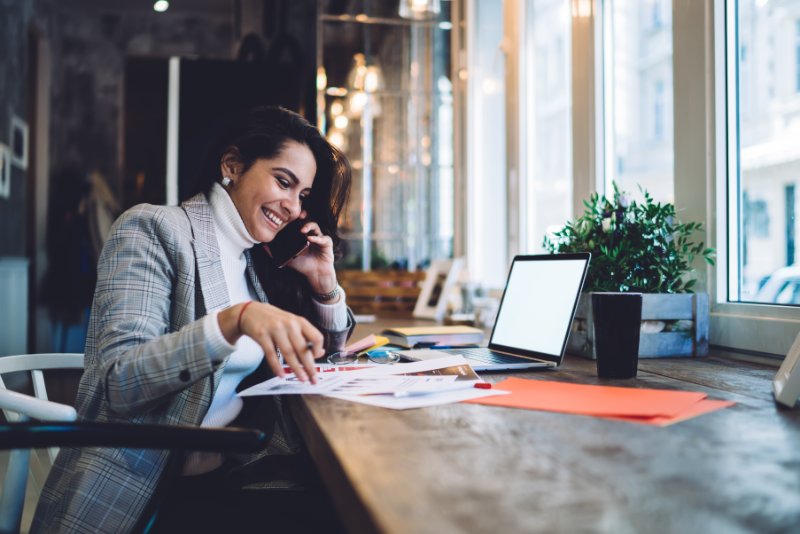 One of the major benefits of an entrepreneurship career is that you will get to make your own schedule. You decide when you want to work; however, when you start a new venture, you need to be willing to spend countless hours on it. You will have to make a lot of sacrifices if you want to become a serial entrepreneur, which means working early in the morning and late at night.
You may plan on running a multi-billion dollar business at some point in the future, but if you want to become a success story, you need to be willing to put in the work to do so. Launching a successful company means sacrificing time with family members and friends. If you are willing to do so, you might be able to start launching businesses.
See Related: Best Impact Investing Software for Measurement & Metrics
A Desire To Solve Problems
Traditional entrepreneurs also have the desire to solve problems. When you engage in new ventures, what makes you think someone is going to trust the products and services you offer? A traditional entrepreneur should be able to identify a problem that their target market has and develop a product or service to solve it.
What are some of the biggest problems that you see in the world today? What types of business opportunities can you launch from a single idea? When you design your business plans, you need to offer products and services that solve the world's problems.
That could make it easier for you to launch a company and become a successful entrepreneur. Take that problem-solving attitude into your first day of work.
A Yearning for Adventure
Finally, if you want to launch a new business, you need to have a yearning for adventure. When you decide to start a company, you never know what the future holds. Nobody is going to tell you what to do, and it will be difficult to predict what sort of path you will take.
Every single business is different, so you need to be open to adventure. You may not necessarily have a routine when you launch your own company, but one thing you can be certain of is that you will go on an adventure. 
See Related: Energy Saving in Business: Enhance Your Energy Efficiency
Serial Entrepreneurship and Business Ideas: How To Become One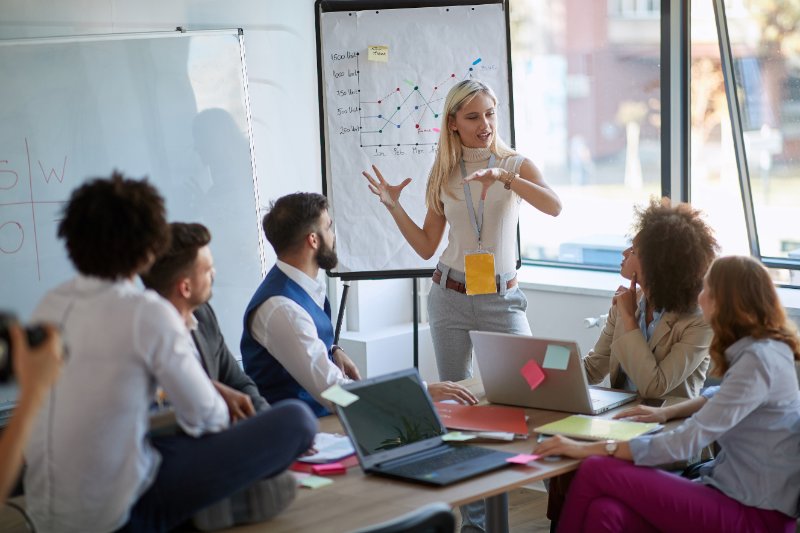 If you want to become a serial entrepreneur, there are several important tips you need to follow. You may plan on starting many businesses one day, but you need to start by finding success in one field before you engage in other ventures. What are some of the most important points you need to keep in mind?
Select an Industry
If you want to become a serial entrepreneur, the first thing you need to do is pick an industry. You may want to have businesses in multiple industries, but you need to start by selecting one. What are some of the opportunities that you see in front of you?
When you are trying to decide what industry you want to start in, you need to select an industry that you know well. For example, do you feel like you have a lot of expertise in biological sciences? If so, you may want to consider starting a company in this area. Do you feel like you have a lot of expertise in business technology? If so, there might be an opportunity in this industry.
Do not forget that you will need to ask for help along the way. Even though you may have a business idea for a specific field, you may want to get input from other people about how you might bring your idea to life. 
See Related: How to Become a Minority-Owned Business
Evaluate Your Business Prospects
You need to evaluate your business prospects before you launch your company. How likely do you think it will be that you will find success? Of course, you need to perform extensive market research. Some of the most important points you need to keep in mind include:
Who are your biggest competitors? What are some of the products and services that they offer?
Do you see any gaps in the industry right now? How do you think you can exploit them?
What are some of the biggest pain points that your customers have? How do you think your products and services are going to address them?
Why do you think your customers are going to select your products and services over the ones offered by your competitors?
As you go through the process, you may feel like you need to focus on how you can generate revenue. Instead, you should be asking yourself who could benefit from the products and services that you offer.
One of the easiest ways to get started in this area is to talk to some of your family members and friends. If you feel like they might have the characteristics of your target market, get feedback from them. See what they think about your products and services, and consider making changes that can make your business more attractive. 
See Related: Social Businesses: Explanations & Examples
Launch Your Business and Be Patient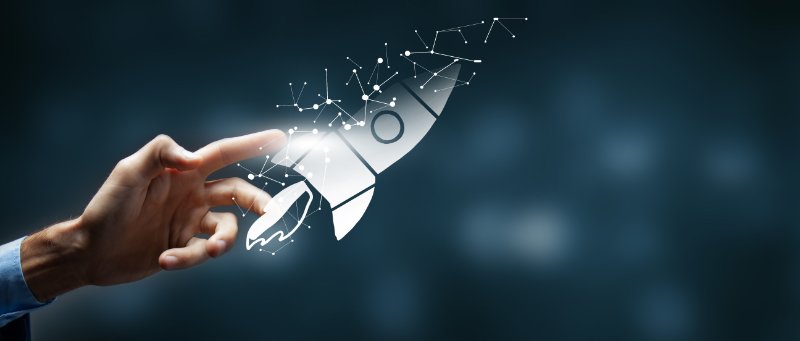 Once you have a strong idea, it is time to launch your company. It is okay to start a business with little or no investment from the outside world. The vast majority of serial entrepreneurs start with the money they have in their savings accounts. This is called bootstrapping. You may also want to talk to your family members and friends to see if they can donate equipment, time, or even a little bit of cash.
Remember that there is going to be a lot of trial and error during this process. You should not expect your business to take off immediately. The most important thing is that you need to keep trying. Identify what is working, figure out what is not, and try to identify changes that can put your business in a position to be successful.
You need to be patient. Sometimes your ideas will take a while to come to life.
Know When To Delegate
You might start your business alone. Eventually, you will reach a point when you cannot do everything by yourself. Down the road, you will need to hire a team to help you. There is a significant value in delegating, as you will get the perspective of multiple people. They may identify opportunities and problems that you would have otherwise overlooked.
As a serial entrepreneur, you probably have the ability to multitask. On the other hand, you need to collaborate if you want to find success today. You need to identify partners you can trust and who share your vision. If you know when to reach out and ask for help, your business will have a greater chance of being successful.
See Related: Best Impact Investing Books to Read
The World's Top Serial Entrepreneurs
If you want to become a serial entrepreneur, you might be interested in a few examples on which you can model your career. Keep in mind that you will have to chart your own path, but it is beneficial to take a closer look at what makes some of these people successful.
Some of the top serial entrepreneur examples include:
1. Elon Musk
Elon Musk is arguably the biggest example on the list of serial entrepreneurs. This is a man who has single-handedly transformed the world and the way it operates. Many people forget that his very first business was Zip2, which he sold in 1999.
He used the proceeds from that business to construct a variety of other companies that you have probably heard of. For example, you have probably heard of PayPal, which completely changed the way people send money to other people.
You are also familiar with Tesla, which is the company that opened the door to electric vehicles. Now, just about every major auto manufacturer has at least one foot in the electric vehicle space. Because of Tesla, there is a strong chance that gas cars might be a thing of the past down the road.
Elon Musk also privatized space travel with SpaceX. This is a company that has largely taken the reins from NASA, as SpaceX handles near-Earth travel and NASA focuses on distant space travel. None of the other companies you may have heard of include SolarCity and The Boring Company. 
See Related: How Much Money Do You Save With a Tesla?
2. Sir Richard Branson
Sir Richard Branson is closely associated with the Virgin Brand, but he has a variety of business ventures that have proven successful. Richard Branson played a significant role in the career of The Rolling Stones, and he has also traveled into space. Because of his business successes, he was even knighted by the Queen.
Many people are familiar with Virgin Records, which he sold for a billion dollars, but he has also founded a rail franchise. Today, one of his most recognizable brands is Virgin Atlantic, one of the biggest airlines in the world. He has even found success in starting his own mobile network.
Similar to Elon Musk, he is also interested in the future of space travel. For all of these reasons, Richard Branson is one of the most successful serial entrepreneurs in history.
3. Oprah Winfrey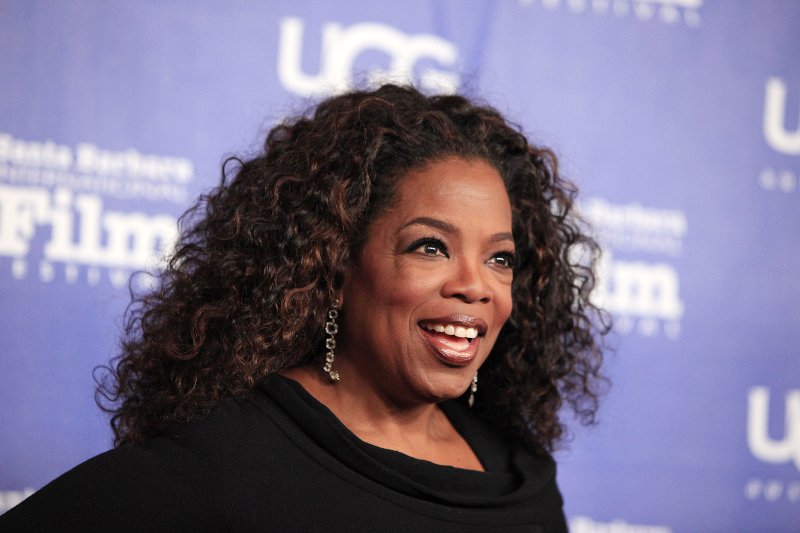 Oprah Winfrey is an iconic entrepreneur who is best known for her role on TV. The Oprah Winfrey Network is one of the most successful media outlets in history, but she has also found success in other areas. While she is probably most famous for interviewing celebrities and getting them to spill all of their secrets, she has also used her fame to start a number of companies.
For example, she owns a production company, Harpo Inc. This was the first major media studio to be controlled by a black person. Furthermore, she started her own magazine, which is read by millions of people all over the world. She even started her own radio channel, demonstrating that she has a variety of talents in the media industry.
Oprah Winfrey even set foot on Broadway, working with other people to produce a musical. During the course of her career, she has served as an inspiration to countless women and African-Americans who want to follow in her footsteps.
Despite her business success, she never forgot where she came from. She is also one of the biggest philanthropists in history, regularly donating money to causes that she feels strongly about.
Related Resources
Kyle Kroeger, esteemed Purdue University alum and accomplished finance professional, brings a decade of invaluable experience from diverse finance roles in both small and large firms. An astute investor himself, Kyle adeptly navigates the spheres of corporate and client-side finance, always guiding with a principal investor's sharp acumen.
Hailing from a lineage of industrious Midwestern entrepreneurs and creatives, his business instincts are deeply ingrained. This background fuels his entrepreneurial spirit and underpins his commitment to responsible investment. As the Founder and Owner of The Impact Investor, Kyle fervently advocates for increased awareness of ethically invested funds, empowering individuals to make judicious investment decisions.
Striving to marry financial prudence with positive societal impact, Kyle imparts practical strategies for saving and investing, underlined by a robust ethos of conscientious capitalism. His ambition transcends personal gain, aiming instead to spark transformative global change through the power of responsible investment.
When not immersed in the world of finance, he's continually captivated by the cultural richness of new cities, relishing the opportunity to learn from diverse societies. This passion for travel is eloquently documented on his site, ViaTravelers.com, where you can delve into his unique experiences via his author profile.