Social capital is becoming increasingly important for businesses, according to a Deloitte and Touche report. Even traditional for-profit enterprises are considering their impact on society as integral.
The survey shows that 65 percent of executives rated inclusive growth as a top concern. The percentage is three times higher than those who listed shareholder value as a top concern.
The increased interest in helping society has given rise to the new trend of social entrepreneurship, or the creation of social enterprises. Deloitte and Touche define a social enterprise as "an organization whose mission combines revenue growth and profitmaking with the need to respect and support its environment and stakeholder network."
It also says that social enterprises take responsibility for being good citizens inside and outside the organization and serving as role models for their peers.
More than 11 million social enterprises exist globally. About 3.7 percent of individuals operate social enterprises across the GEM economies, and an additional 3.2 percent are trying to start a social enterprise.
That's roughly half the number of startups. The trend toward social entrepreneurship is even higher among young adults. Those aged 18 to 34 are more likely to be social entrepreneurs than entrepreneurs of traditional commercial businesses in every global region except Latin America and the Caribbean.
So, suppose you want to be a social entrepreneur. Capital and business support are essential to your success, just like any business. While some funding sources may be the same as those for traditional companies, many of the funding sources for a social enterprise differ from those for a traditional model.
Here are the best social enterprise financing options for social entrepreneurs.
Best Social Enterprise Funding Options for Entrepreneurs
1. Social Entrepreneur Investors
Investors are an excellent source of capital for any business. A social enterprise may find capital from an impact investor who shares the penchant for improving the world while making a profit.
Investors typically provide two types of capital. Investors offer seed capital to startups. Often, they'll provide capital in exchange for a stake in the company.
Angel investors are those who are seeking to fund specific social enterprise projects. They are sometimes firms but often wealthy individuals passionate about particular causes.
Investing in social enterprises is also known as impact investing. Many venture capital firms specialize in impact investing.
Crunchbase is one place to find these firms. You can also find these investors by scanning industry blogs or through the Global Impact Investing Network.
For the best chance of success, develop your investor networks extensively. Cultivate relationships with impact investors before you pitch them.
When you pitch to social investors, know how you will measure your social impact. For example, what metrics will you use? Also, investors will want a financial return, so prepare financial projections showing how and when you will make a profit.
Be prepared for a dialogue and strong challenges. If the investor says no, be courteous.
Thank them and ask if you can stay in touch with them. They may also refer you to other social enterprise investors who support projects like the one you've pitched.
See Related: Best Banks for Low-Income Earners
2. Crowdfunding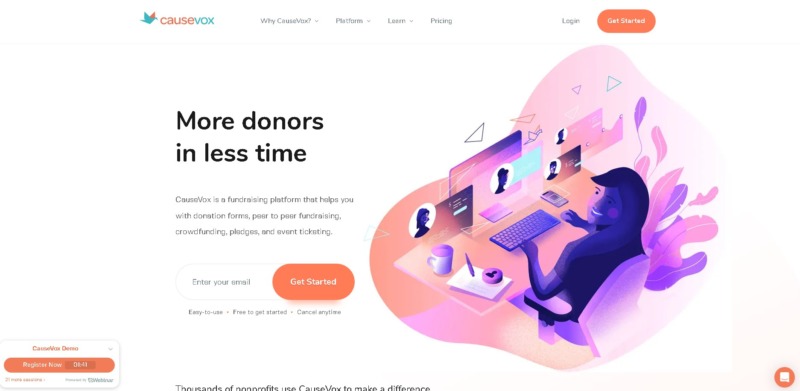 Crowdfunding is becoming increasingly popular as a way to fund startups and early-stage companies, especially social enterprises. Often, entrepreneurs can receive more favorable terms through crowdfunding than they can at banks.
While you can use any crowdfunding platform, several platforms exist only for funding social entrepreneurs. They include:
Social enterprises in the technology industry can also consider Propelx, which funds traditional and social businesses. Propelx allows accredited investors to provide capital.
Some are small investors, while others are funds. Companies on Propelx run the range from early through late-stage start-ups.
To be successful on a crowdfunding platform, build excitement and interest in your business and social cause. Also, work carefully to develop a concise pitch.
See Related: Best Farmland Investing Platforms: REITs & Crowdfunding Platforms
3. Pitch Competitions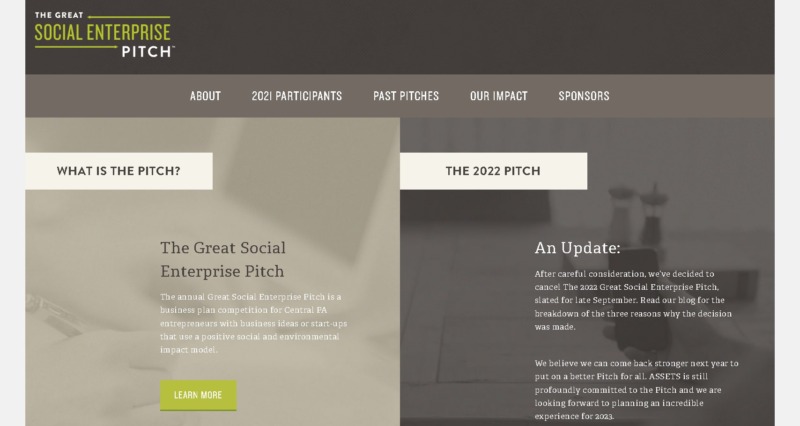 A pitch competition, sometimes called a business plan competition, is a competitive event where entrepreneurs present to a group of judges. The judges are typically experienced business owners or investors who will provide feedback on the idea. The judges' favorites will often receive funding and educational and networking resources to help them build sustainable businesses.
The Great Social Enterprise Pitch is one example of a competition aimed at social enterprises. The annual competition is for Pennsylvania businesses and is sponsored by Rodgers & Associates Wealth Advisers, Assets, and the Lancaster County Community Foundation.
Of course, social entrepreneurs may also pitch in general competitions. Many universities hold pitch competitions, so check for one in your area.
You can prepare for a pitch competition by
Carefully reading the judging criteria
Doing your research on the judges and the competition
Developing a robust and eye-catching slide deck
Practicing your pitch with friends and family and getting feedback
Grabbing the judges' attention from the beginning with a memorable story or vision
Sharing your track record or any results or documentation that demonstrates that your idea will work
Having realistic financials
Proving your qualifications to run the business or the capabilities of your team
Keeping the presentation short
Have a written business plan ready to share
4. Incubators and Accelerators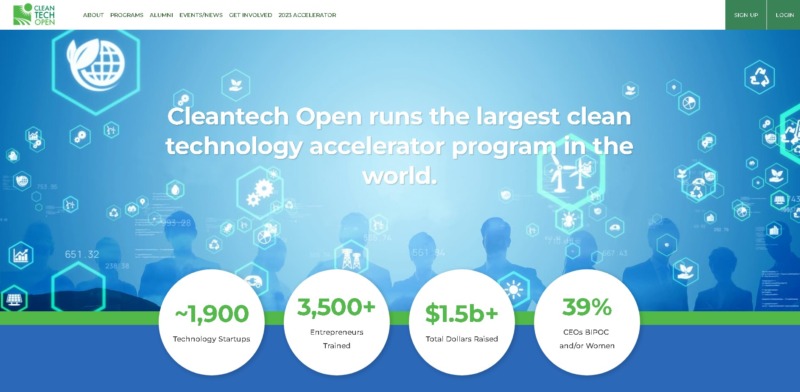 Business incubators and accelerators help startups by providing a full range of support services. These services might include office space, mentorships, management training, and investment capital. Local or state governments often form business incubators to catalyze increased economic development.
Incubators run by independent non-government entities may ask for a small stake in the company, such as 2 percent to 10 percent. The application process for receiving help from incubators and accelerators is generally quite competitive. Most programs like to keep their cohorts small.
Some incubators specialize in social enterprises. These include:
Clean Tech Open. Clean Tech Open is a large non-profit organization that serves as an incubator for clean technology businesses. It boasts that it has trained more than 3,500 entrepreneurs in 1,800 social enterprises. It also has raised more than $1.5 billion in equity investment for its firms.
Novella Center for Entrepreneurship. The Novella Center is also a nonprofit organization that derives its name from Joyce Novella Cherry. Cherry grew up in Baltimore, MD., in the 1940s and experienced racial discrimination. She taught her son, Jeff, about the importance of legal, social, and economic justice. Jeff founded the Novella Center. The center supports projects that bring about economic empowerment in historically neglected communities and educates entrepreneurs on "how managing a business for all stakeholders creates both societal and financial value, helps to create generational wealth, and ultimately leads to a more just, joyous, equitable, sustainable, and prosperous society for all."
Mainstream accelerators and incubators are also increasingly supporting and financing social enterprises. You can find a list of mainstream accelerators and other resources through the Founders Institute.
5. Fellowships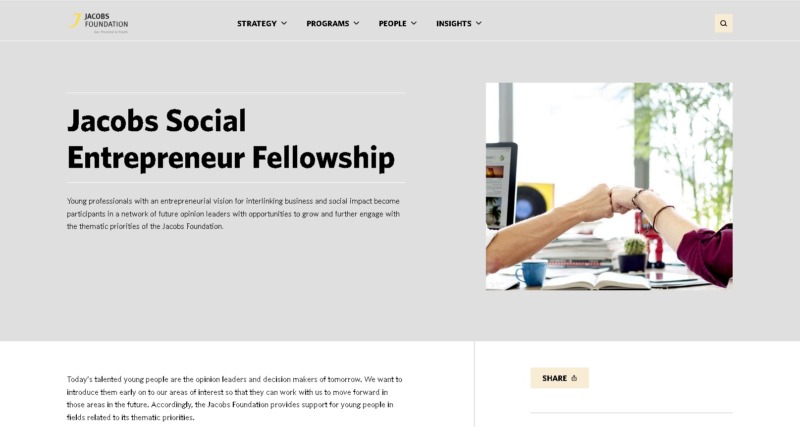 Most fellowships don't offer early-stage capital or other funding for the social enterprise itself. However, they offer training money to prepare entrepreneurs to operate sustainable businesses. In some cases, fellowships will pay for degrees such as an MBA.
Some fellowships that are geared specifically toward social entrepreneurs are:
Jacobs Social Entrepreneur Fellowship. The Jacobs Foundation provides MBA fellowships, loan forgiveness, and start-up funds in partnership with some US and European universities.
1 Hotels Fellowship at E2. 1 Hotels Fellowship at E2 supports social entrepreneurs working on projects to improve the environment while being economically viable. Fellows receive $20,000 and become a part of the organization's Emerging Leaders Program.
Wild Gift Fellowship. The Wild Gift Fellowship is a wilderness-based program teaching entrepreneurs leadership skills and providing them with connections. It includes $2,500, a backpacking trip, and six months of virtual programming. Social and environmental entrepreneurs must have a good idea, a solid business model or plan, and the ability to execute them.
6. Social Enterprise Grants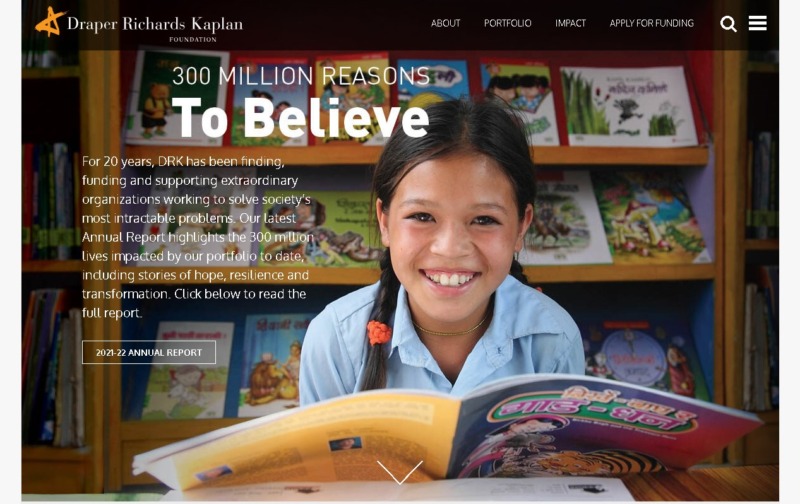 Grant funding is another option for social entrepreneurs. Philanthropic organizations, charitable foundations, and governmental bodies often source these grants.
These philanthropic and nonprofit organizations are often more concerned about whether the business can achieve desired social outcomes than whether it can generate financial returns immediately. Depending on the grant, you could receive seeding funding or funding for a specific project that meets the donor's interests.
Grants may be the best funding source for social enterprises in sectors with high start-up costs and where investments are generally considered more risky. Examples are the fields of medicine, clean energy production, and information technology.
Grant funding is extremely competitive. Applications often take considerable time to complete. Some grants also have restrictions and reporting requirements. An advantage of grants is that you don't have to give up any equity in your company. You also don't have to pay back the money
Many organizations, such as the Sierra Club Foundation and the Rockefeller Foundation, accept applications based on invitation only. Some organizations that do accept applications for social funding are:
Draper Richards Kaplan Foundation. The Foundation provides up to $350,000 to social enterprises that can potentially make large-scale positive change.
Michael & Susan Dell Foundation. The foundation, which is not affiliated with the Dell computer company, funds social enterprises that create opportunities for children and families living in urban poverty. Grant requests must be for $50,000 or more.
Google.org. Google.org looks for ideas that have the potential to make a significant impact on the world. The search for grantees begins at the community level. Social enterprises may receive grants for up to three years.
Social entrepreneurs can find government grants by searching grants.gov.
See Related: Ways to Start Investing in Small Business
7. Debt Capital
Social entrepreneurs can also fund their enterprises through bank loans, microfinance institutions, and other lenders. These funds must be paid back with interest within a certain period.
Loans can provide working capital for enterprises in the early stages but are often a funding source for later-stage companies with a track record. Most lenders will require the loans to be secured by an asset such as equipment or property. Sometimes, lenders may ask the entrepreneur to guarantee the loan personally.
Social entrepreneurs may seek several types of loans. A term loan may be a good option for buying equipment, especially if the new equipment makes you more productive or helps you save money. You can use the extra money to make the loan payment.
Revolving lines of credit cover short-term cash flow challenges. They are designed for repayment when cash flow improves.
While social entrepreneurs can seek loans from traditional banks, they also can borrow from organizations that specialize in lending for social projects. Kiva is a nonprofit platform for social enterprise lending. Lending partners fund projects around the world that have a social impact.
The loans meet a broad range of needs, from microlending to larger loans. RSF Social Lending is another example. RSF funds nonprofit organizations and for-profit enterprises committed to long-term positive change.
8. Revenues
One of the most obvious ways to fund a social enterprise is through selling an economically viable good, subscription, or service. When a business receives enough revenue to fund itself from its core business, it has proven its ability to generate a financial return. Revenue and fees can provide financial flexibility and generate income for social ventures.
Many social enterprises can support their mission through revenues. However, others may need outside funding to grow and provide more social value.
Presenting a strong track record of revenue funding makes a good impression on investors and bankers. After several months of revenue funding, a savvy entrepreneur may be able to interest private investors.
See Related: Profit vs Corporate Social Responsibility: Can Both Exist?
9. Bootstrap
Many social entrepreneurs fund their businesses with their funds and no outside funding. Using your own money to fund your new venture is called bootstrapping.
The funds can come from personal savings or credit card borrowing, but often, they come from income from other jobs. Funding for business growth can also come from owners reinvesting their earnings into the business.
Self-funding allows an entrepreneur to keep control of all aspects of the business. However, it may also prevent them from accessing training and mentorship opportunities.
The limited funding may also slow growth. While self-funding may limit the ability to scale, it builds credibility, however. The willingness to use their money proves the entrepreneur is committed to the enterprise.
After some time of self-funding, social entrepreneurs may be able to convince investors or lenders that their business model is solid and their social mission is sound. They may then receive funding from angel investors or venture capitalists.
10. Friends and Family
Friends and family may invest, donate, or lend to a social enterprise, especially if they believe it significantly contributes to the world. Raising money from your network of friends and family is an extension of bootstrapping. However, it can be delicate, especially if your investors need financial security more than they need to make a social impact.
If you do receive funding from family or friends, be sure to document every aspect of your agreement. Be upfront about the risks involved in the venture, as well as its potential for encouraging social change. If you borrow money, be sure you can repay it from your funds, if necessary.
Some membership-based organizations stretch the term friends and family to include fellow members who lend money to social enterprises owned by minority or women entrepreneurs. These membership organizations were created to increase access to capital for underrepresented groups. One example is Pipeline Angels.
Pipeline Angels seeks to democratize access to funding and invest in organizations with an environmental or social mission. The organization's members "serve as the family and friends round" for cis women, trans women, nonbinary femme founders, and gender-nonconforming founders. Social entrepreneurs receive funding through a pitch competition.
Hybrid
Hybrid funding is not an additional funding source but rather a mix of more than one of these funding schemes. Many social entrepreneurs fund their new ideas through debt and equity capital, grants, and personal funds.
Frequently Asked Questions
Sometimes, choosing the best option is a matter of trial and error. It also often involves timing. In the very beginning stages, you may be able to obtain a fellowship to help you further develop your idea and learn how to run a business.
If your idea is excellent and you have a bit of luck, you may be able to attract the attention of an incubator or accelerator, angel investor, or impact investor. However, many social entrepreneurs initially self-fund their business until they have a track record of social innovation and have developed sustainable solutions.
No. Most social entrepreneurs fund their businesses through various methods, including their own money, money from venture philanthropy organizations, financing from private investors, debt, and many other means. When social entrepreneurs use various methods of financing their social enterprises, we say they use hybrid financing.
Related Resources
Kyle Kroeger, esteemed Purdue University alum and accomplished finance professional, brings a decade of invaluable experience from diverse finance roles in both small and large firms. An astute investor himself, Kyle adeptly navigates the spheres of corporate and client-side finance, always guiding with a principal investor's sharp acumen.
Hailing from a lineage of industrious Midwestern entrepreneurs and creatives, his business instincts are deeply ingrained. This background fuels his entrepreneurial spirit and underpins his commitment to responsible investment. As the Founder and Owner of The Impact Investor, Kyle fervently advocates for increased awareness of ethically invested funds, empowering individuals to make judicious investment decisions.
Striving to marry financial prudence with positive societal impact, Kyle imparts practical strategies for saving and investing, underlined by a robust ethos of conscientious capitalism. His ambition transcends personal gain, aiming instead to spark transformative global change through the power of responsible investment.
When not immersed in the world of finance, he's continually captivated by the cultural richness of new cities, relishing the opportunity to learn from diverse societies. This passion for travel is eloquently documented on his site, ViaTravelers.com, where you can delve into his unique experiences via his author profile.