Whether you're a highly empathetic person or simply can't imagine a career that doesn't involve helping others, a social impact career may be in your future.
Duke University defines social impact workers as being "concerned with issues like social justice, equality, educational access and attainment, mental health, and individual community wellness."
Workers can make a social impact across a variety of sectors like healthcare, education, politics, research, and law.
But, with so many career options, how can you possibly decide which one is right for you?
In this article, I'll explore some of the most popular social impact careers for people seeking purpose-driven work, and I might even cover some that you hadn't even considered.
Methodology
But first, let's explore how I compiled this list. I've curated career options in four categories:
Careers for people who love kids
Careers for people who love the elderly
Careers for allies to the LGBTQ+ community
Careers for anti-discrimination allies
If none of these categories describe you, try to have an open mind.
Even if volunteering at an elder care center or reading books to elementary school students isn't exactly your idea of a good time, this article might inspire you to make an impact in an area that didn't pique your interest before.
It's also important to note that some careers appear multiple times—K-12 educators, for instance, could make an impact in more than just one of the above categories.
The information for each career will be specific to its assigned category.
Now that we've got all of that out of the way, let's get started.
Best Social Impact Careers for People Who Love Kids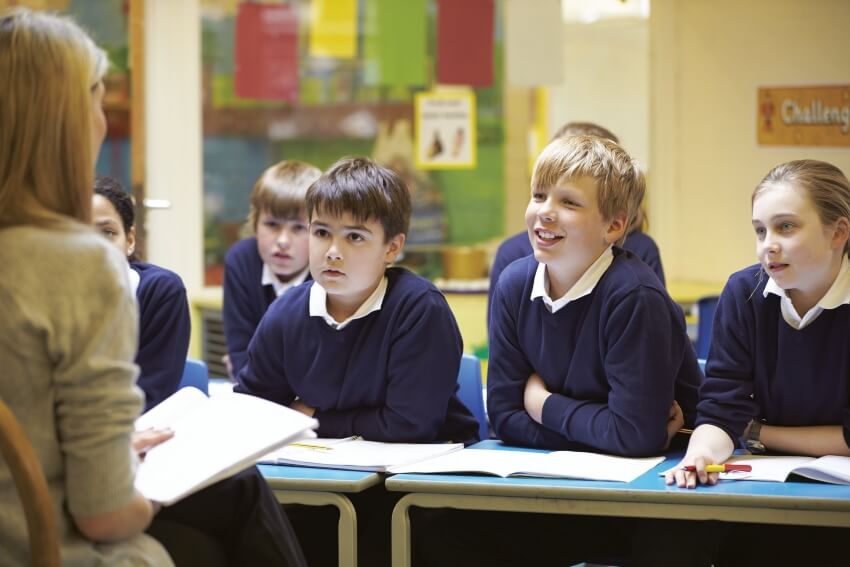 Whether you're seeking a career change after multiple years working a dead-end job or you've always found weekend babysitting gigs particularly enriching, numerous social impact careers focus on working with children.
1. Pediatric Licenced Mental Health Counselor
As Americans become more aware of mental health issues, more and more parents are seeking mental health care for their minor children. But, as the supply of mental health care providers is still catching up to the demand for them, pediatric mental health care workers are more important than ever before.
While you could pursue a variety of accreditations to become a mental health specialist in pediatrics, the Licensed Mental Health Counselor (LMHC) certification is one of the most common.
Pediatric counselors can make a difference in a variety of sectors and industries, including:
Inpatient and outpatient mental health care centers
Public education
College and career readiness programs
Non-profit organizations catering to children's health
Community health care and wellness programs
Group homes
The foster care and adoption systems
Government organizations like Child Protective Services
Mental health care private practice
While you can find LMHCs in a variety of settings, pediatric specialists are uniquely trained to help children in need of counseling or other mental health care.
2. Pediatric Psychiatrist
While LMHCs are qualified to perform counseling services and serve other mental health care niches, psychiatrists are trained in medical intervention, including writing prescriptions for psychiatric medication.
While pediatric psychiatrists are qualified to treat patients with medical interventions, they also play a crucial role in reducing the stigma surrounding psychiatric medication. Psychiatrists typically possess resilience, attention to detail, and a commitment to lifelong learning.
There are a variety of certifications you could pursue on your way to a career in pediatric psychiatry:
All of these certification options require a significant investment in education, but if you want to learn as much as you can on your way to making an impact in children's lives, a pediatric psychiatrist may be your ideal career path.
3. Pediatric Licensed Clinical Social Worker
While Licensed Mental Health Counselors (LMHCs) and Licensed Clinical Social Workers (LCSWs) are both educated and qualified to provide counseling services, LCSWs have more training in public resources and community care.
Pediatric LCSWs are crucial in the child welfare sector. They can provide counseling services to minors, direct them to public assistance resources, and advocate for them in the justice, medical, or foster care/adoption systems.
You can find LCSWs working in:
Inpatient and outpatient care centers, but not only facilities treating mental health
Group homes and the foster care/adoption systems
Hospitals providing pediatric care
The justice and penal systems
The nonprofit sector
Government organizations like Child Protective Services
Mental health care private practice
Generally, there are two career routes for LCSWs, and some pursue both simultaneously or oscillate throughout their careers. LCSWs can provide counseling services like behavioral interventions and talk therapy.
Or, they can advocate for children and connect them with public assistance resources.
This would be the perfect job for you if you can envision working with children, you have the patience to navigate bureaucracy, and you have an uncanny ability to cut through red tape.
See Related: How to Apply Impact Measurement
4. K-12 Public Educator
One of the most popular careers for people who want to work with children, K-12 educators in the public school system are some of the most important members of our society.
They educate future generations of scholars, artists, and scientists, and research shows that lack of education access is one of the leading predictors for living in poverty as an adult.
K-12 public educators don't just guide children to educational benchmarks in the classroom—they make a crucial impact on child development, advocate for students in the education system and beyond, and actively invest time and social support in their students.
Many public educators are classroom teachers, but this isn't the only career option for people who want to work with children in the public education system. Other jobs include:
Physical education instructors and school sports coaches
Guidance counselors
Youth mentors
Physical and occupational therapists
Special education teachers
English language teachers for children of immigrants
College and career readiness counselors
Administrators like principals, vice principals, and curriculum supervisors
Specialized educators

Speech pathologists
Reading coaches
Remediation specialists
The K-12 public education system presents countless opportunities for people who want to impact the lives of children. 
See Related: Best Social Impact Jobs: Careers That Drive Change
5. Guardian ad Litem
If you're seeking a social impact career that impacts the lives of children and operates in justice system niches, consider the responsibilities of guardians ad litem.
Guardians ad litem advocate for and protect the interests of their wards on a case-by-case basis. It's important to distinguish this role from the typical guardian or conservator roles, where one adult is appointed to advocate for the best interests of one ward throughout the ward's life, or per the terms of a contract.
A guardian ad litem only represents a ward during one case.
Guardians ad litem typically represent wards in one of two circumstances:
During domestic dispute cases

Child support
Child custody
Adoption
Divorce
Emancipation of minors
Visitation rights
During incapacity cases

When adults sue the court to declare incapacity of an adult relative
When parents sue the court to declare incapacity of a minor
Guardians ad litem work with the court system to discover, pursue, and represent the best interests of their wards, and they make a crucial impact on the lives of minors in the justice system.
See Related: Earthfolio Review
Best Social Impact Careers for People Who Love the Elderly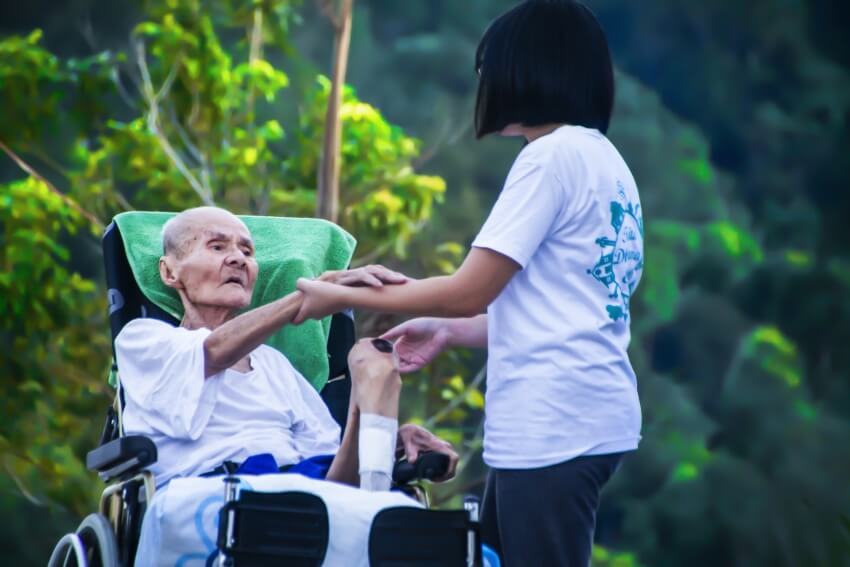 If you don't see yourself pursuing a career involving children, consider working with the elderly.
Elder care and advocacy is crucial work, and advocating for one of the most vulnerable populations is fulfilling and impactful.
6. Geriatric Clinical Psychologist
Clinical psychology, one of the largest specialty areas within the field, is a crucial career, especially for the elderly community.
Clinical psychologists diagnose mental health symptoms and disorders and treat them using a variety of intervention methods like cognitive-behavioral therapy, psychodynamic therapy, or humanistic therapy, to name a few.
While clinical psychologists and Licensed Mental Health Counselors both treat patients using therapy-based interventions, clinical psychologists receive more clinical-based training and place more emphasis on medical expertise.
This clinical expertise is crucial for treating elderly patients since elderly people are more likely to suffer from comorbid or additional health conditions like physical disability, organ or system dysfunction, or memory loss.
Clinical psychologists must take a more holistic approach when treating elderly patients, and their clinical knowledge is paramount to providing effective treatment.
7. Geriatric Licensed Clinical Social Worker
Licensed Clinical Social Workers (LCSWs), as discussed in the pediatric section, are also qualified to provide counseling services.
In addition, they're trained to direct patients to public assistance services and advocate for patients in a variety of sectors.
You can often find LCSWs working with geriatric patient populations in the following sectors and settings:
Inpatient and outpatient care centers, but not only for mental health treatment
The justice and penal systems
Government organizations, like the Administration on Aging
Hospitals
Homeless shelters, halfway houses, and other alternative residences
Long-term elder care facilities

Memory care
Assisted living
Nursing homes
Geriatric specialists are trained to address needs specific to elderly patient populations. This clinical niche provides significantly different training from a pediatric specialization or generalized LCSW training, and geriatric LCSWs are crucial to community care for the elderly.
8. In-Home Caregiver
One of the most hands-on, purpose-driven careers is in-home caregiving. While elder caregivers represent a variety of ages, education levels, and specialized training, the ideal in-home caregiver typically has some level of medical training, like a CNA or RN certification.
In-home caregivers are in high demand—there were over 3.4 million jobs available for in-home caregivers in 2020, and that number is expected to grow by more than 30% over the next ten years, a growth rate significantly faster than the national average.
In-home caregivers provide a large range of services to patients of a variety of ages and abilities, but some common roles include:
Meal preparation
Companionship
Prescription administration and checking vitals
Overnight supervision
Bathing, dressing, and bathroom assistance
Chores like laundry, dishes, and cleaning
Escort and supervision outside the home for

Doctors appointments
Errands, like grocery shopping or prescription pickup
Social engagements or family visits
In-home caregivers can seek work through agencies or directly contact families in need of caregiving services. In-home caregivers make a significant impact on the lives of their patients and relieve significant stress for families with aging relatives.
See Related: Reasons Why Corporate Responsibility is Important
Best Social Impact Careers for Allies to the LGBTQ+ Community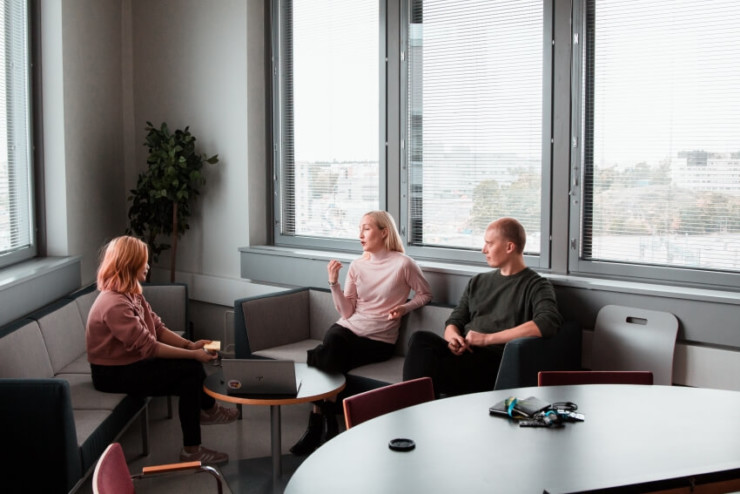 If you're seeking a socially impactful career, consider working with a minority population like the LGBTQ+ community.
LGBTQ+ people of all ages experience discrimination, but numerous crucial careers promote their health and wellbeing, providing medical care, and advocating for this marginalized community.
9. LGBTQ+ Licensed Mental Health Counselor
As discussed in the pediatrics section, Licensed Mental Health Counselors (LMHCs) provide crucial counseling and therapy services to patients. LBGTQ+ patients experience a significantly higher risk of mental health issues, and providers treating them must be empathetic to, educated about, and aware of the specific struggles of this marginalized population.
LMHCs specially trained to treat the LGBTQ+ population are in high demand, but providers don't have to identify as LGBTQ+ to provide informed and high-quality care.
LGBTQ+ LMHCs work in a variety of careers, including:
Counseling at LGBTQ+-focused community centers and organizations
Providing services via a non-profit
Treating patients in private practice
Providing low- or no-cost care in community clinics
Treating patients in LGBTQ+-specific group homes
But, despite the opportunities for LMHCs with a specialty in LGBTQ+ treatment to work in spaces centered around this community, these specially-informed providers are needed in every mental health care niche.
10. Licensed Clinical Social Worker
Like LMHCs, Licensed Clinical Social Workers (LCSWs) are trained to provide counseling and therapy services. But, they can also provide a variety of other advocacy services, as discussed in both the pediatric and geriatric sections.
One of the responsibilities of the LCSW is to direct patients to public assistance services, which requires staying informed about the services available to patients.
As LGBTQ+ advocacy and awareness increases, more and more public services are becoming available to this marginalized population. LGBTQ+-specialty LCSWs are crucial for directing these patients to community support.
Unfortunately, one of the most pressing needs for LCSWs is in the justice system. LGBTQ+-related hate crimes are still on the rise, and victims of verbal or physical abuse deserve well-informed advocacy from specially-trained public servants like LCSWs.
11. Peer Mentor
Like in-home caregivers for the elderly, peer mentors to the LGBTQ+ community have a unique opportunity to make a hands-on, personalized impact on someone's life.
Peer mentors provide social and emotional support to other community members, and while they don't have to have any specialized qualifications, people in their 30s and older generally have enough life experience to provide useful advice to younger peers.
Peer mentors can offer their services on an individual basis or register with a local LGBTQ+ community center or outreach program.
While peer mentorship isn't a replacement for professional counseling or psychiatric treatment, research shows that additional emotional, career, or relationship support from peers has positive outcomes for both mentees and their mentors.
12. K-12 Public Educator
As discussed in the pediatrics section, K-12 public educators are crucial advocates for their students both within and outside of the education system.
While plenty of LGBTQ+-identifying educators work in public school systems around the country, any public educator can support their LGBTQ+ students.
Some impactful ways to make a difference for LGBTQ communities in public schools are:
Including more LGBTQ+ history in your curriculum, and encouraging other school faculty to do the same
Sponsoring LGBTQ+ clubs, like chapters of the Gay-Straight Alliance
Promoting LGBTQ+-informed student treatment, like asking for and using students' chosen names and pronouns
Advocating for the addition of gender-neutral bathrooms and locker rooms on public school campuses
Advocating for more severe punishments for LGBTQ+-related bullying, harassment, or discrimination on campus
Promoting gender-neutral dress codes and uniforms
Including LGBTQ+-relevant material in sex education and health courses
By committing to a teaching career that acknowledges and promotes LGBTQ+ inclusion in public schools, you can make a difference in the lives of countless students, regardless of their sexual orientation or gender identity.
13. Medical Professional
As explored in the Licensed Mental Health Counselor section, there is a dearth of and high demand for LGBTQ+-informed counselors, and this is true of the entire medical system.
LGBTQ+ people often experience discrimination when seeking medical treatment, and recent data shows that even the potential for discrimination prevents LGBTQ+ people from seeking medical treatment.
Even if they don't experience discrimination, LGBTQ+ people sometimes have unique medical needs, and many have to educate their providers on LGBTQ+-inclusive care.
By becoming an LGBTQ+-informed medical care provider, even in a specialty that doesn't have any bearing on gender or sexual orientation, you can make the medical community a safer place for LGBTQ+ patients.
But, if you're interested in serving LGBTQ+ patients specifically, consider some of the following careers:
Reproductive healthcare

OB/GYN and Urology providers rarely use inclusive language when treating their patients, or are simply uninformed on LGBTQ+ sexual health
By promoting LGBTQ+ inclusion in reproductive healthcare, you can improve access to gender- and sexuality-affirming care and provide more useful sexual health information to patients.
Endocrinology

Endocrinologists can provide critical gender-affirming care for transgender patients by prescribing effective and appropriate hormone treatments.
Hormone therapy is often a lifelong necessity for trans people, and the lack of access to LGBTQ+-informed endocrinologists is a serious issue in transgender communities.
Endocrinologists often must sign off on gender-affirming surgeries like mastectomies and labiaplasties.
Plastic surgery

Plastic surgeons often perform gender-affirming surgeries, like the ones listed above.
Access to gender-affirming surgeries is critically low, and access to these services is correlated with better mental health outcomes for trans people.
Positions in these disciplines range from CNAs to highly educated surgeons, and they all have the potential to make a positive impact on LGBTQ+ people and the medical community at large.
See Related: How to Build a Socially Responsible Investment Portfolio
Best Social Impact Careers for Anti-Discrimination Allies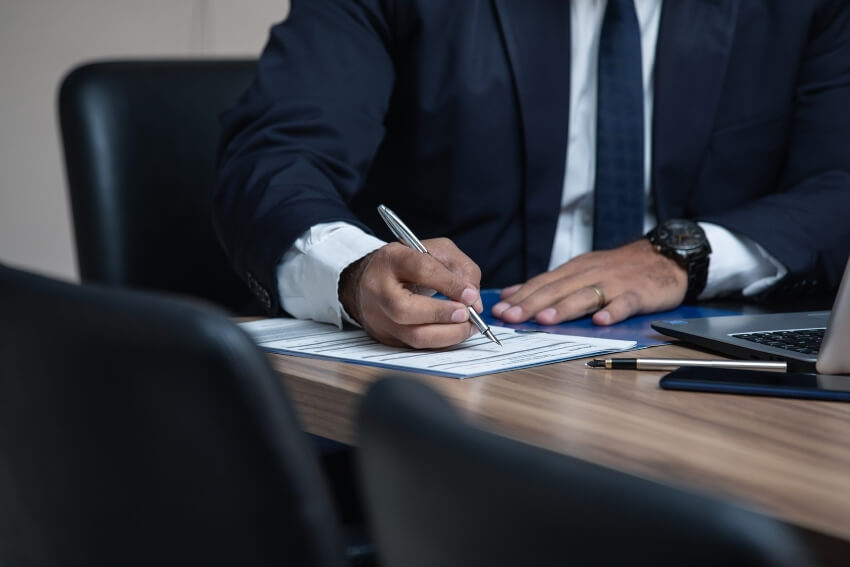 Perhaps you're interested in creating social impact in LGBTQ+ communities, but you want to zoom out to impact other marginalized communities.
Luckily, there are a variety of careers where you can serve numerous disenfranchised populations as an anti-discrimination ally.
14. Local Lawmaker
If you want to make a difference for marginalized people in your community and beyond, consider running for local office. While you're more than welcome to run for a higher-powered position, changes made at the local level are crucial to improving quality of life for residents of those local communities.
Policy changes to reduce discrimination and provide more public assistance for marginalized communities at the local level can also serve as an example for other local governments nearby and beyond.
By serving as a test case of a more just society, your community can become a beacon of inclusion, equity, and improved community care.
While you can receive specialized training for a life in politics by pursuing higher education, the majority of local lawmakers in your community are likely people with little political experience with a passion for transforming their communities for the better.
So, even if you've spent most of your career as a nurse, teacher, or stay-at-home parent, you can still run for office and advocate for your community's needs.
15. Sociology Researcher
The University of North Carolina defines sociology as "the study of human social relationships and institutions," and these two crucial elements define disenfranchisement and marginalization among minorities.
Sociology research informs countless social and political theories that define our everyday experiences, from how we're treated at the grocery store to our ability to secure mortgage loans.
Sociology researchers are critical members of advocacy communities, and their expertise informs countless organizations doing good work for the most vulnerable populations, like:
Think-tanks and policy centers
Colleges and universities
Political parties and caucuses
Public health organizations like the CDC and the WHO
Non-profit organizations

Private assistance programs
Arts, sports, and education advocacy groups
Research and awareness organizations
Scholarship funds
Lobbying groups
When fighting for equity, activists, advocates, and politicians rely on crucial data about marginalized people and the systems that are supposed to serve them, and that data has to come from somewhere—sociology researchers study systems, relationships, and communities to determine the current states of marginalized people and hypothesize methods to improve equality.
16. Attorney
A career as an attorney includes countless opportunities to make a social impact on the lives of individuals and communities at large.
They do this in two crucial ways:
They represent individual victims of hate crimes and discrimination, or who undertake civil disobedience.
They represent and protect organizations attempting to make positive changes to policy, public assistance, or public opinion.
Not all attorneys working for marginalized rights provide pro-bono services—you can find socially impactful attorneys working for:
Legal aid organizations
Non-profits
Activism organizations like Black Lives Matter
Legal think-tanks like Southern Poverty Law Center and the ACLU
Mental health care practices and organizations
Community health initiatives
By providing legal services to individuals or groups via any of the above channels, you can make a social impact and contribute to a more just society.
Related Resources
Kyle Kroeger, esteemed Purdue University alum and accomplished finance professional, brings a decade of invaluable experience from diverse finance roles in both small and large firms. An astute investor himself, Kyle adeptly navigates the spheres of corporate and client-side finance, always guiding with a principal investor's sharp acumen.
Hailing from a lineage of industrious Midwestern entrepreneurs and creatives, his business instincts are deeply ingrained. This background fuels his entrepreneurial spirit and underpins his commitment to responsible investment. As the Founder and Owner of The Impact Investor, Kyle fervently advocates for increased awareness of ethically invested funds, empowering individuals to make judicious investment decisions.
Striving to marry financial prudence with positive societal impact, Kyle imparts practical strategies for saving and investing, underlined by a robust ethos of conscientious capitalism. His ambition transcends personal gain, aiming instead to spark transformative global change through the power of responsible investment.
When not immersed in the world of finance, he's continually captivated by the cultural richness of new cities, relishing the opportunity to learn from diverse societies. This passion for travel is eloquently documented on his site, ViaTravelers.com, where you can delve into his unique experiences via his author profile.