Social impact is becoming increasingly important to various organizations, regardless of the overall mission. For-profits, non-profits, and government entities alike realize it's in their best interests to be concerned with the effects their actions have on society.
Companies such as Who Gives a Crap, Bombas, and Vida Bars have even incorporated social impact into their business models.
Whether gauging the impact of business dealings on individuals and communities or attempting to measure the success of social programs for targeted groups, it makes sense for our organizations to have a framework to analyze the benefits and consequences of our collective actions.
Unlock Sustainable Investing Opportunities 🌿
Join the green revolution by investing sustainably with our top partners. Discover platforms that align with your values and offer remarkable opportunities for growth.
What is a Measurement Framework, and Why Do We Need One?
It's a structure to define the goals of an entity and build a system to collect and analyze data on the progress towards reaching those goals. The resulting data analysis can find ways to increase social impact effectively.
While existing models for measurement frameworks may work for our organization, they are not one-size-fits-all solutions.
There are, however, elements of these existing frameworks that we can use as guides for constructing custom systems.
Before we get started creating our measurement framework, take note of some pre-existing resources that we can utilize in each step of our process.
The following organizations have models and information that can help us put together a framework that aligns with our goals:
The United Nations
SDG – The UN's Sustainable Development Goals (SDG) website is dedicated to providing guidelines for sustainable development goals.
It furnishes information on all aspects of its targeted goals, campaigns, action items, and partnerships. It can serve as a guide for us to develop a unique framework for our organization.
PRI – Principles for Responsible Investing (PRI) is a UN-created independent non-profit group setting standards for investing with social impact in mind. We can use the tools found on their website to inform our organization's social impact goals regarding its investments.
Additional Social Impact Framework Models
The SORI Network – The Social Return on Investment (SORI) model is another framework developed to measure the value that falls outside of traditional financial performance. We can use it to evaluate the impact on our stakeholders, improve investment performance, and highlight areas that need improvement.
GRI – The Global Reporting Initiative (GRI) is an independent international organization that provides a set of standards for sustainability reporting.
This widely used method enables us to take responsibility for our social impact and communicate our organization's efforts on a worldwide stage. GRI frequently reviews its standards to reflect current global trends in social impact reporting to ensure we are using the latest methods in our framework.
A breakdown of basic steps will help us define organizational goals and decide on the framework you build to reach those goals.
See Related: Reasons to Start Social Impact Investing
Step 1: Develop a Theory of Change
Every organization needs a mission statement, and a theory of change functions in much the same way.
The theory of change is the foundation of what social progress we seek to accomplish through our operations. It is square one for creating a social impact measurement framework, so I think it is the primary goal for change through an organization.
The organization's end goal is the starting point to define a theory of change. I find it helpful to work backward to determine what actions will lead to successful social change goal realization and why those actions will be effective.
To simplify, we can consider what change will affect if an organization takes a specific action and why?
Example: Let's say my organization supports a political movement. My theory of change might be as follows: If informed and competent officials are elected, they will pass laws that support my organization's mission.
The cause hasn't been legislated because the current officials do not support it. Therefore, my organization needs to vote them out.
See Related: Best Social Impact Jobs: Careers That Drive Change
Components of a Theory of Change
When creating a theory of change, there are several aspects of an organization's function to consider. We should answer the following questions to understand what needs to be accomplished and get it done.
What Change Do We Hope to Affect?
This is the primary social purpose of an organization. We can create social change in any enterprise if we make the conscious decision to do so. The answer must explain why the organization exists and what it hopes to change through its actions.
Example: My organization might be an early learning center for disadvantaged children. In this case, my organization will likely strive to improve school readiness for the children it serves.
What Actions Are We Planning to Take to Achieve That Change?
Here it makes sense to consider the course my organization will take to realize its goals. We need to decide what specific actions will bring about the desired results with the most social benefits.
I think of it as an exercise in cause and effect. It may be helpful to work backward from the ultimate goal to determine what methods will bring about the change our organization is looking for.
Example: Let's consider what actions could bring about improved school readiness for the children in the previously mentioned early learning center. Could providing structured access to learning materials and trained teachers at an early age bring about this outcome? What other specific actions might spur this change?
How Will We Know When Our Desired Change Has Been Accomplished?
Knowing what indicators reflect our end goal is an essential part of a theory of change. Identify and quantify a set of desired results so that our organization can measure the level of success it has achieved toward reaching the desired social change.
Use these questions as a guide to craft an organization's theory of change. Remember, we want this theory to clearly define the organizational goals before proceeding to the next step. This will make it easier to decide what data to collect for meaningful and accurate performance measurements.
See Related: Investing in Low-Income Neighborhoods: How Investment Can Spur Change?
Step 2: Define Key Performance Metrics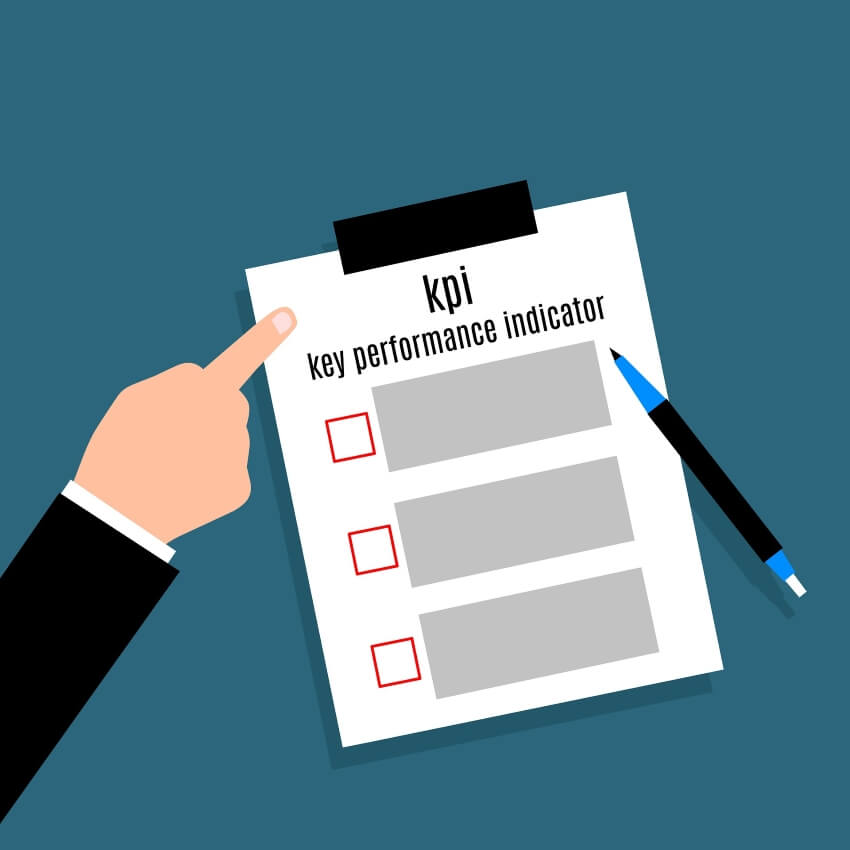 Building on the theory of change, the next step we should take is to determine which metrics are indicators of successful performance.
These key stats represent the basis for impact evaluation. In order to judge whether organizational goals have been reached, we need to know where we started concerning the current state of affairs.
When choosing which metrics make the most sense to measure, it's essential to consider the highest priority outcomes that relate most closely to the theory of change.
The focus should be on those actions that affect change in the broader sense so as not to get bogged down in the tedious collection of data and diffuse the impact to a point that its value is lost. The idea is to choose metrics that make sense concerning the end goal that are relatively easy to measure.
It's also essential that we consider possible negative impacts in our metrics. Outcomes that aren't ideal can be included to highlight areas of influence that can be improved upon.
The idea is to minimize negative impact while maximizing the positive.
In short, the best metrics for us to include are relevant to the theory of change and organizational goals. Data collection should be relatively simple, and the metrics should be applied in the broader sense.
These characteristics ensure performance metrics that are understandable and useful in impact evaluation.
See Related: Best Green Credit Cards Focused on Sustainability
Step 3: Select Data for Collection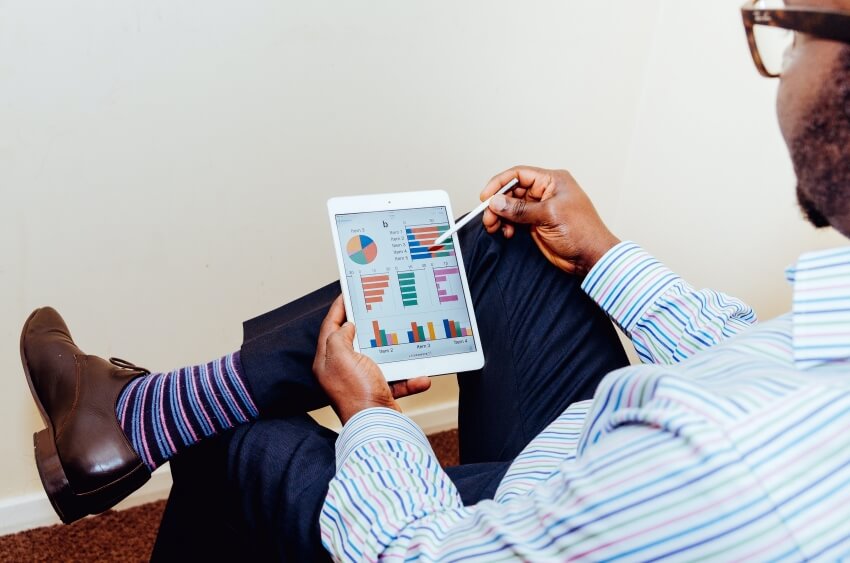 Now that we've chosen our performance metrics, it's time to make some decisions about data collection and analysis.
Data is the information that will drive our metrics, so it's essential to ensure it is relevant and accurate so that the resulting analysis is viable and supports the organization's theory of change.
Which Data Should We Collect?
This will be dictated by the metrics an organization has chosen. This should be data relevant to the end goal that can be reliably measured, easily collected, and consistently available. Note that just because data is available doesn't mean it has any bearing on the result, so it's essential to be selective.
For the example of my hypothetical early education center, I could collect data using comparative test scores.
Children entering the program could be given a test for school readiness to see what they know before starting the program.
Periodic retesting could be performed until the end of the program to track progress through comparison with the initial scores.
Where Is Our Data Coming From?
It makes sense to do some research to determine if there is already data out there to support my organization's mission. If it's available, valid, and from a reliable source, we should use it.
There's no need for us to do unnecessary work.
Any data that is unique to our organization's mission should be collected internally in a systematic manner. It is imperative to collect baseline data to compare information obtained as the mission is being carried out to measure social impact.
See Related: Implement an ESG Integration Framework
Step 4: Choose a Data Collection System
Data collection is critical for good performance metrics. This can be accomplished with an established program or a customized solution that closely fits our organization's data needs.
Collecting data can be relatively simple if there is an existing system. Often a stakeholder in the organization has reporting requirements with an application to analyze and manage the relevant data.
Even if this is the case, an organization will likely want its own internal data collection and analysis system.
If an existing system fitting the organization's requirements can't be found, there are many current models to guide a tailor-made solution.
Essential Data Collection System Requirements
Some important things to consider when choosing or designing a system are security, capacity, and relevance to organization and stakeholder requirements.
There is a great deal of responsibility involved in data management, making system security vital. Tight system security maintains data integrity and protects any personally identifiable information that may be included.
Data capacity is essential to ensure that the system can collect the type and amount of data required for analysis. This allows for proper system function and valid social impact measurement.
Stakeholders may have reporting requirements that need to be met by the organization. If the stakeholder provides a system, the choice is simple.
Otherwise, the data collection system must consider social change information that will need to be provided to outside entities.
See Related: How to Do a Stakeholder Impact Analysis?
Step 5: Analyze and Compare Data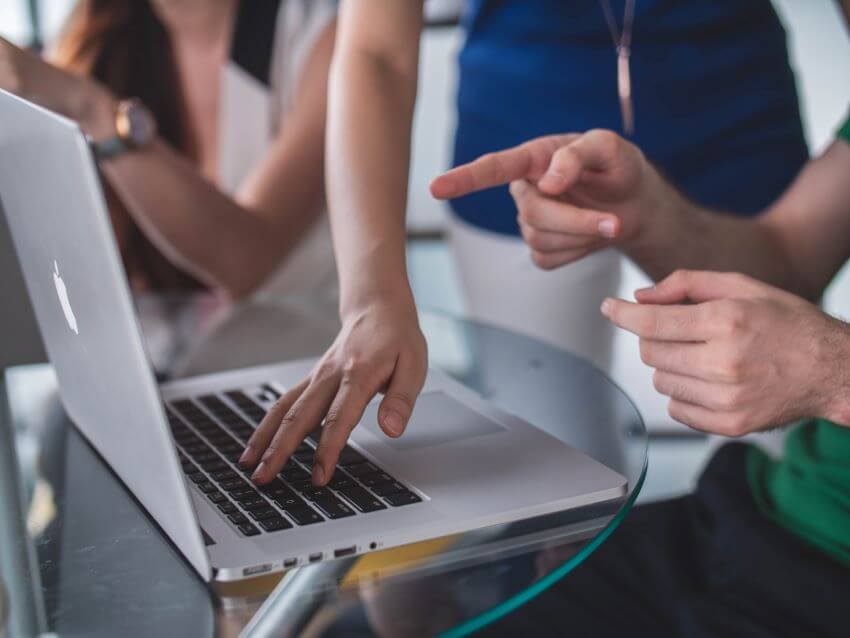 Once all of the data has been compiled, it's time to crunch the numbers for comparison and analysis.
Using the pre-action benchmark data from the beginning of the mission and any relevant outside pre-existing data, we can compare the results to determine if progress has been made.
Do the numbers indicate that positive change has occurred?
Hopefully, this is a resounding yes.
The analysis may also reveal areas where results didn't work as we intended. This information is also helpful in improving the implementation of the theory of change.
It's wise to look at both individual data points and aggregate the data for big-picture analysis. Each data point is an opportunity to see what specific areas need attention. Aggregated data can give me a sense of whether my organization is meeting its goals overall.
Step 6: Use the Analytics to Further the Social Impact Mission
Understanding the metrics can help my organization learn to improve to create even more positive change. After a thorough review of the data, the results can enhance or redirect social change.
When the metrics are met or exceeded, they may increase the involvement or number of stakeholders, giving our organization more support to carry out its mission.
Meeting social change goals may also increase our organization's customer base or fundraising capabilities to increase the resources available to commit to our cause.
Related Resources