Are you interested in renewable energy projects? If so, there are plenty of fantastic ideas; however, where should you look if you want to invest in solar projects, and wind or tidal energy projects? How about sustainable farming or clean water initiatives? That is where crowdfunding can be helpful.
With this in mind, what are some of the top crowdfunding platforms that you should consider if you want to invest in the future of renewable energy and energy efficiency or raise funds on your own to fund a potential solar or wind project? Well, I've got a few suggestions. But first:
Best-Of by Category
What are Crowdfunding Sites?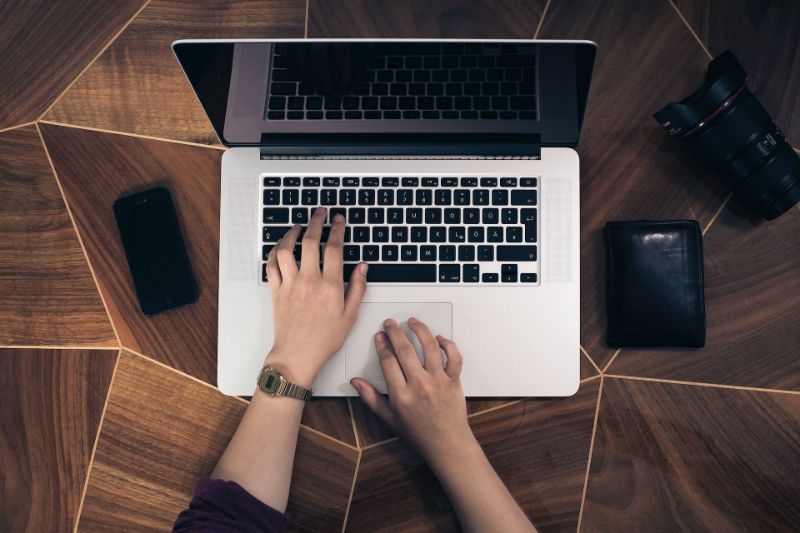 "Crowdfunding" as we know it is a platform that allows you to raise money from a large number of investors. While clean energy projects are great ideas, this is a competitive space. You might have a hard time getting a single investor to provide you with the funding you need.
Instead of trying to attract an angel investor or venture capital firm to invest in your solar energy projects, you can use online renewable energy crowdfunding platforms instead.
Running crowdfunding projects hosted through crowdfunding sites, you can advertise your products, services, and ideas. Then, in exchange for small amounts of money from various investors, you might provide t-shirts, coffee mugs, or other types of "swag" to say thanks, and further endear investors. Keep in mind that these items can also double as free marketing!
Best Crowdfunding Options for Sustainable Energy Projects
Now we've got that out of the way, some of the top renewable energy crowdfunding platforms and options you might want to consider include:
1. The Best Platform for Diverse Projects: Abundance Investment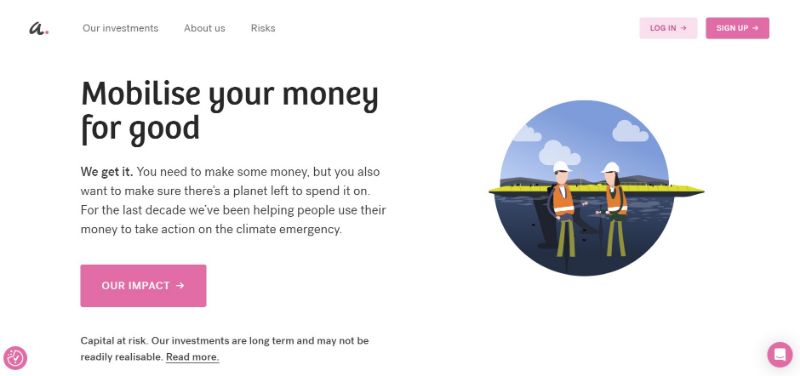 Without a doubt, Abundance Investment (formerly Abundance Generation) was one of the first platforms to get involved in the world of sustainable energy. The UK-based company was launched in 2009, but it did not actually get going until 2012, as it needed to earn regulatory authorization before it could get started.
The goal of this platform is to provide investors with an opportunity to put their money into various alternative energy projects located throughout the world. Already, the platform has raised millions, and it provides an easy way for investors to get going with just a small investment.
The platform has generated a generous return during the past decade. Investors can generate a return on their investment by claiming a percentage of the profit or revenue generated by the electricity that stems from the projects in which they invest. Even though the platform focuses primarily on renewable energy and environmentally-friendly ways to generate electricity, the platform does also provide some opportunities for those looking to invest in social projects. As a result, this is one of the most diverse crowdfunding platforms in the world as well.
See Related: Solar for Low-Income Households: Financing Options
2. The Best Platform for Wind Energy: Windcentrale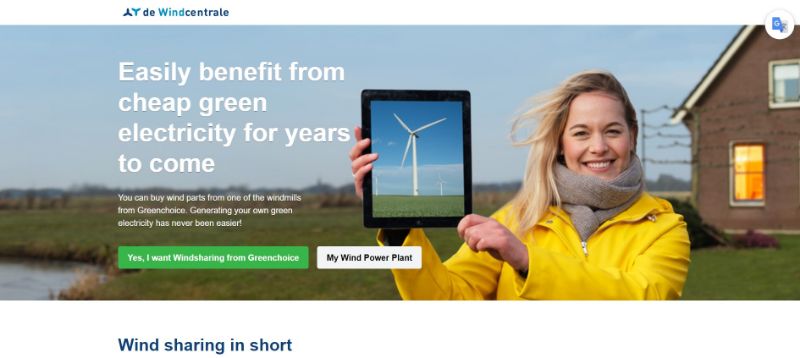 One of the most popular Dutch-based crowdfunding platforms for renewable energy is called Windcentrale. This is a green energy project that has raised millions of dollars with the goal of accelerating the shift to renewable energy.
Under this model, investors become owners. The goal is to use windmills to power houses. On average, investors in Windcentrale can expect to receive about 500 kWh per year, which is enough to take care of their energy bills for years to come. Therefore, there are not only financial benefits but also benefits for the environment as well.
This company was launched in 2010 but has already become a household name when it comes to crowdfunding. As a result, Windcentral remains one of the most popular crowdfunding platforms for renewable energy, providing investors with ample opportunities to invest in green energy.
3. The Best Platform Based in the United States: Mosaic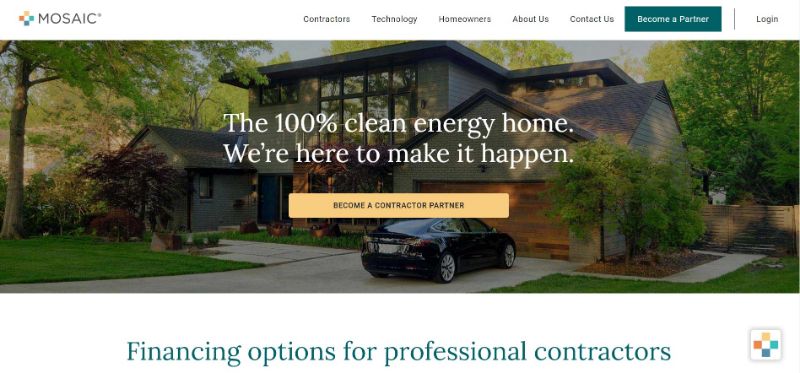 Mosaic is a renewable energy crowdfunding platform that was launched in 2013. Since that time, the platform has generated millions of euros, and it provides investors with an opportunity to invest in renewable energy projects that are just getting off the ground.
It is helpful to think of this platform as a renewable energy bag. This platform provides loans to businesses that are focused on renewable energy.
Then, investors in the platform can generate a return as those loans are paid back. In essence, investors are giving Mosaic money that it can loan out to other companies, thus making it similar to a bank.
The platform has generated a significant return during the past few years, and investors can invest as little as $25, meaning that there is not a significant barrier for those who want to get going. It has become a significant platform in the solar PV market, making it ideal for those who want to explore solar energy significantly.
There are also some media outlets that have referred to this platform as the "KickStarter" of solar energy, which has contributed to a significant rise in popularity during the past few years. It remains one of the few U.S.-based options where individuals can invest in solar energy online.
See Related: Best Business Loans for Solar Energy
4. The Best for Investing in Africa: Energise Africa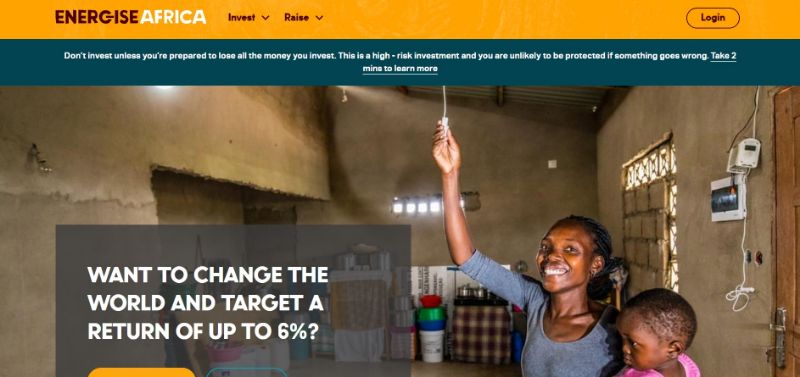 If you are interested in supporting clean energy projects located in Africa, you should consider Energise Africa. The goal of this platform is to make it easier for the everyday investor to invest in solar energy projects in Africa without having to donate or invest thousands of dollars at a time.
The project focuses on solar home installation systems. In Africa, there are still many locations where the energy grid might not be reliable.
With access to solar panels and solar energy systems, individuals and families can create a self-sustaining community that not only provides them with a reliable source of power but also reduces their carbon footprints. For these reasons, Energise Africa has become one of the most popular solar crowdfunding platforms.
See Related: What is Impact Investing? Things You Need to Know
5. The Best for Investing in Underserved Populations: GenCommunity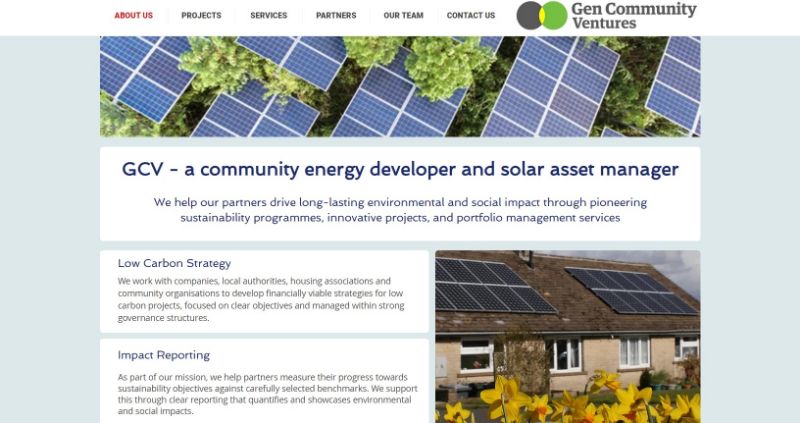 GenCommunity was launched in 2013. The goal of the platform is to invest in projects that benefit underserved areas of the population. Specifically, the platform wants to put an end to fuel poverty, which refers to locations where people might not have access to a reliable source of energy.
The UK-based platform has focused on raising money for solar PV projects across the world and helps to break down obstacles in underserved areas by providing investors with an opportunity to raise capital for various projects.
Then, investors can receive capital awards, earning money on energy sold through the projects. In return, investors provide underserved communities with access to energy resources that they might not otherwise have available to them.
So, as we already know, Abundance is a crowdfunding platform that focuses on ensuring democratic finance is available to everyone, including those in renewable energy. Using this platform, you can take a look at various companies that are investing in the future of tomorrow while also ensuring your investments generate a decent return.
You can provide financial aid directly to businesses that are located in a variety of sectors, including renewable waste management services, tidal energy, wind energy, and even advanced energy storage businesses. The platform also provides investors with access to companies that focus on affordable housing opportunities.
See Related: Solar Carports: Are They Worth It?
7. The Best for a Global Impact: Indiegogo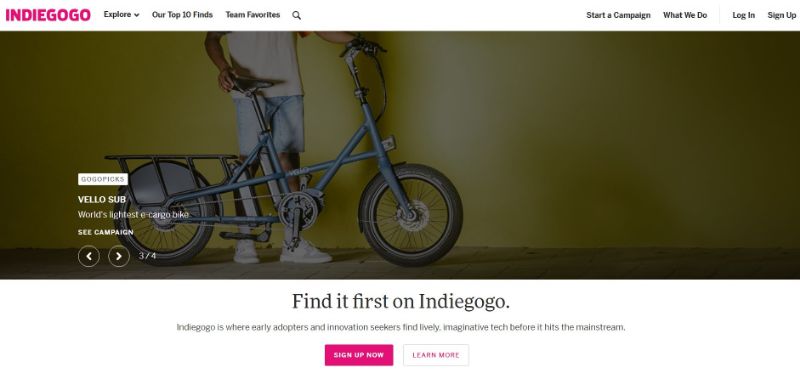 If you are looking for a crowdfunding site to provide you with access to global businesses, you should take a look at the listings on Indiegogo. This is a platform that was founded in 2008, and it has helped entrepreneurs and investors launch hundreds of thousands of ideas since that time. Now, the platform has a global presence, allowing you to narrow your efforts, customize your investments, and ensure you support the right business.
Today, there are ten million people who visit the site on a monthly basis, and approximately 19,000 ideas and businesses are launched every month. The site is available in 235 countries, so regardless of whether you want to support an idea or start one of your own, you should take a closer look at Indiegogo. There's plenty of great investment opportunities listed on this online marketplace.
8. The Best for Startup Companies: SeedInvest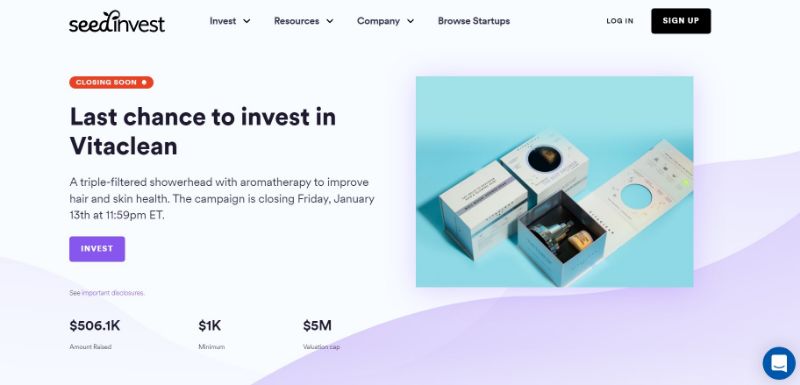 If you are looking for early-stage companies that you can support in the renewable energy space, you should consider taking a look at SeedInvest. Every business that you see on the platform has gone through an intense vetting process, so you know that all of the ideas are legitimate.
This platform provides users with access to hundreds of thousands of investors, and the platform provides a large support network for start-up companies. Most of the campaigns on the platform are available for a few months, but it is also a great way for new companies to make connections with experts in the field. If you have an idea that you want to launch, or if you want to support renewable energy projects, consider taking a look at some of the campaigns on SeedInvest.
See Related: Best Credit Union Solar Loans
9. The Best for Nonprofit Organizations: MightyCause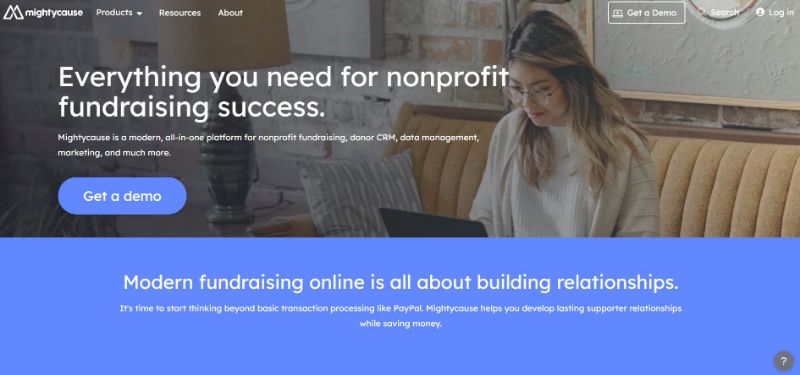 Finally, there are plenty of renewable energy projects that also focus on the nonprofit angle. If you want to support nonprofit organizations, or if you want to start one of your own, you should take a look at MightyCause. The platform was founded in 2006, and it has helped more than 150,000 nonprofit organizations reach their goals and fulfill their missions.
Many nonprofit organizations enjoy using this platform because it charges a much lower commission when compared to the other options. Furthermore, this platform could make it easier for you to find the sustainable energy projects that you are looking for because you know every organization listed on the financing site is not interested in generating a profit. Regardless of whether you want to set up a campaign or support renewable energy nonprofit organizations, you should consider the options on MightyCause.
See Related: Different Solar Financing Models: What is Best for You?
How To Encourage More Donations for Your Renewable Energy Project: The Top Tips To Know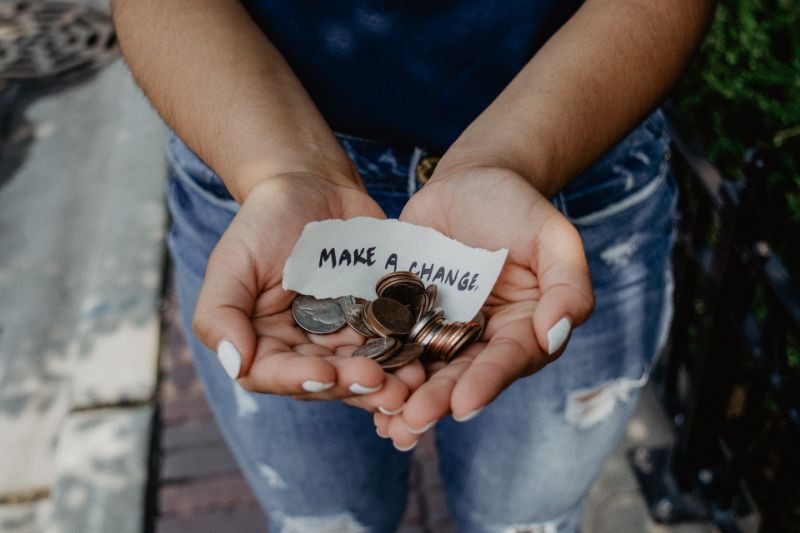 If you have an idea for wind energy or solar panels as a part of your crowdfunding project, you need to attract as many investors as possible. Because clean energy and climate change are competitive areas for startup companies, you need to think carefully about how you can encourage people to support your project.
Some of the top tips you should follow to maximize the number of investors in your project include:
1. Give Yourself Plenty of Lead Time
First, you need to make sure that you give yourself plenty of lead time if you want to raise money for your own project. Unlike traditional lending options, when you are generally given the money as soon as you are approved, crowdfunding takes some time.
You need to give people time to learn about your project, decide to invest in it, and eventually meet your goal. If you feel like you are rushed for time, you will not give your project enough time to raise money, and you might have a difficult time continuing your operations.
2. Ask the Right People for Donations
Next, you need to make sure that you ask the right people for donations. Even though you probably want to make a donor out of everyone, that is simply not going to happen. You need to target people who have a genuine interest in renewable energy projects.
For example, you may want to describe how the project can help people save money on their energy bills. Or, you may want to target people in areas that have been impacted by climate change. If you ask the right people for donations, you'll have an easier time raising money.
3. Show, Don't Tell
There are a lot of people who are still skeptical when it comes to renewable energy projects. They want to know that the money they donate is going toward a good cause. Therefore, make sure you show instead of tell.
What this means is that you may want to produce videos and share images of the project taking off. If people know that the money is going towards renewable energy, and they can see the fruits of their donations, they will be more likely to donate in the future.
See Related: Solar Farm Income Per Acre: How Much Can You Earn?
4. Offer Awards and Incentives – IF you can afford it
One of the major benefits of crowdfunding is that you do not necessarily need to pay the money back when the project takes off. On the other hand, you may have an easier time raising money if you provide awards and incentives to those who donate.
For example, you may want to hand out coffee mugs or t-shirts to those who donate. Or, you may want to share license plate frames and keychains.
There are plenty of options available. Remember that these items can also double as free marketing, so providing incentives can help you raise money from more donors. That said there is the added cost and effort of sourcing and sending off these thank-you gifts.
5. Do Not Forget To Update the Page
Finally, you probably have a lot to do on a daily basis, but do not forget to update the page for your project from time to time. You want people to know that you are raising money.
People are more willing to donate money to projects that are popular. If your project is raising money, people may feel like there is a greater chance of your project being successful, which can encourage them to donate.
You also need to update the page because you need to tell people where the money is going. From time to time, make sure you log in, update the profile, and let people know just how much money you are raising. This could be enough to encourage other people to donate.
Related Resources:
Kyle Kroeger, esteemed Purdue University alum and accomplished finance professional, brings a decade of invaluable experience from diverse finance roles in both small and large firms. An astute investor himself, Kyle adeptly navigates the spheres of corporate and client-side finance, always guiding with a principal investor's sharp acumen.
Hailing from a lineage of industrious Midwestern entrepreneurs and creatives, his business instincts are deeply ingrained. This background fuels his entrepreneurial spirit and underpins his commitment to responsible investment. As the Founder and Owner of The Impact Investor, Kyle fervently advocates for increased awareness of ethically invested funds, empowering individuals to make judicious investment decisions.
Striving to marry financial prudence with positive societal impact, Kyle imparts practical strategies for saving and investing, underlined by a robust ethos of conscientious capitalism. His ambition transcends personal gain, aiming instead to spark transformative global change through the power of responsible investment.
When not immersed in the world of finance, he's continually captivated by the cultural richness of new cities, relishing the opportunity to learn from diverse societies. This passion for travel is eloquently documented on his site, ViaTravelers.com, where you can delve into his unique experiences via his author profile.