Is space travel a lucrative industry? Will your investment in space travel stocks offer great returns? Let's take a deep dive into this century's old industry and find out.
Humans love a good challenge – stretching their abilities and exploring beyond the obvious!
That's why space exploration has become increasingly famous over the years. Since Yuri Gagarin's 108-minutes space orbit, more individuals and companies have joined the space race.
In this light, the space exploration industry has rapidly grown and shows even more signs of increased growth in the future.
And as big names like Amazon and Virgin Galactic join the industry, investors can't avoid thinking about space travel stocks.
The truth is, space tourism seemed like a farfetched dream to many some years ago. However, with the rate at which technology is advancing, the idea might become a reality sooner than we think.
But, even with the hype about space exploration, should investors throw their weight on the matter and invest in space travel stocks? And if yes, what are the best space stocks to watch out for?
Let's find out.
Top Space Travel Stocks to Invest In Right Now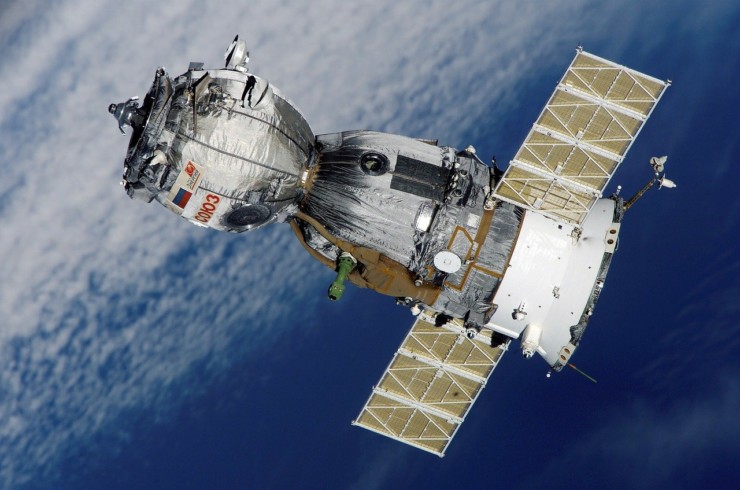 1. Aerojet Rocketdyne
Formerly known as Aerojet, this is one of the oldest rocket and missile propulsion manufacturers globally, having been established back in 1915. However, it adopted the name Aerojet Rocketdyne much later in 2015, after it acquired Pratt & Whitney Rocketdyne.
This American rocket manufacturing oldie, based in Sacramento, California, is known to design, manufacture and even sell aerospace and defense systems products in the US.
Generally, the company has two divisions of focus.
Aerospace and Defense
Real Estate
The first section deals with anything you might think about space travel and defense. This includes rocket propulsion systems (solid and liquid), hypersonic engines, propulsion systems (defense, civil, and space), etc.
On the other hand, its real estate division deals with re-zoning, entitlement, lease, and sale of the company's real estate assets (excess).
The company's decades of experience and success put it among the best companies to invest in when it comes to space travel stocks.
Aerojet Rocketdyne Holdings, Inc. is listed on NYSE as AJRD if you wish to make your space travel stocks purchase.
See Related: How to Invest in Stocks: A Comprehensive Guide for 2023
2. Iridium Communications Inc.
Iridium is another space travel company that keeps Aerojet on its toes. While many analysts view Aerojet as a slow-growth one, most consider Iridium as a faster one in growth.
Iridium pegs its rapid growth rate to two main factors:
Little competition to its "L-Band" satellite phone signals spectrum choice.
Completion of its satellite constellations before most other competitors.
Generally, when Aerojet Rocketdyne is trying to handle continued competition from emerging companies, Iridium has almost no problem in that area. For instance, while companies like SpaceX's Starlink or Amazon Kuiper leases shorter K-Band spectrum wavelengths, Iridium uses a longer spectrum (L-Band).
Also, as Amazon and SpaceX (a private company) try to build their satellite constellations, Iridium is already there. This allows the company to generate more money without requiring enormous new capital injection.
For these reasons and more, it goes without saying that Iridium offers some of the best space stocks for investors when it comes to space-related activities.
See Related: Best Edge Computing Stocks to Invest In Today
3. Virgin Galactic
This American spaceflight company was founded by Richard Branson, one of the core founders of Virgin Atlantic. The company has its headquarters in California, operating from New Mexico.
Virgin Galactic Holdings Inc. has, without a doubt, become a major player in the space travel industry. In fact, if you've heard of the term space tourism, the company is at the forefront to make this dream come true.
By developing commercial spacecraft, the company targets to offer suborbital spaceflights to interested space tourists.
As I mentioned earlier, humans love a good challenge. And with this in mind, the space tourism industry is predicted to exponentially grow, something that adds value to the company's current value.
I know that many people still see space tourism as a farfetched idea. But, advancement in technology is proving us wrong every day. With Benzos and Branson showing us that it's possible, it's now just a matter of time before the idea is no longer only for the billionaires. Commercial service might be introduced soon.
Space travel is one industry that shows significant growth potential and one that investors shouldn't ignore. But, if you should invest in Virgin Galactic space travel stocks, be ready as the big profits might not come tomorrow.
4. Northrop Grumman Corporation
Among the list of best space travel stocks companies for your portfolio, Northrop Grumman is a must-feature. Like Aerojet, Northrop Grumman is known for manufacturing space and defense systems, with some government contracts under its belt.
Each passing year, the company gets more involved in the space travel industry. This has seen its stocks grow to become one of the best space stocks to buy in the industry.
For instance, between 2016 and 2020, the company was working on the OmegA space launch vehicle. Also, the company is part of the lunar lander developing team, which is a great boost to its growth.
And that's not all. The company is developing the Transfer Element under the Artemis program. This will make it possible for humans to land on the moon again.
Generally, the company has a lot of new things coming up that will certainly have an even better impact on its growth. Therefore, if you are looking for space travel stocks, this is one company whose growth potential is not in doubt.
Whether it's helping the US make another moon landing, offering telescopes support to NASA, or building Cygnus (a spacecraft for transporting cargo to space), Northrop Grumman has so much to offer.
Its stocks continue to be attractive and are projected to be even better for long-term investors.
5. Lockheed Martin Corporation
When it comes to aerospace and defense technology, Lockheed Martin ranks among the top global players. Formed in 1995, after a merger between Lockheed Corporation and Martin Marietta, this American corporation has continually grown to become one of the largest industry leaders.
The company mostly deals with aerospace, information security, arms, and defense technologies, offering services and products to governments and other companies.
In 2014, Lockheed Martin was named the largest defense contractor globally for that fiscal year. This is a clear indication that the company's stocks can be great for your investment portfolio.
While initially, it wasn't too much into space technology, the few years it has been there, it has challenged even the industry's oldies like Aerojet.
Its current products include government and commercial use satellites and spacecraft. And, the company holds numerous contracts from various governments around the globe.
The good thing about Lockheed Martin is that it has numerous other divisions besides space travel, which add to its revenue growth. This means it's among the most stable space travel companies in the industry, subsequently offering some incredible space travel stocks.
You might not be traveling to the moon, but you can make some good money from the space travel industry.
6. Howmet Aerospace Inc. (NYSE: HWM)
Howmet Aerospace is an American aerospace firm and a renowned global provider of aerospace-engineered metal products. The company has contributed immensely to space travel, with its products featuring in spacecraft's engines, forged wheels, turbines, and fastening systems.
When I say Howmet Aerospace is a world aerospace leader, it's because this is pretty much a fact. The company, which specializes in aluminum alloys, is responsible for manufacturing over 90% of the components ever flown. In fact, most of its products played a major role in the Apollo spacecraft's landing on the moon.
In addition, Howmet doesn't only deal with aerospace products and technology. It also develops and manufactures defense technologies, having several contracts with government and commercial customers.
Its expansive experience in this field, as well as its ability to keep innovating, means that you can trust it with your money. If you like what you've seen, you can invest in Howmet's promising space travel stocks.
See related: 21 Best ESG ETFs to Invest In Today.
7. ARK Space Exploration & Innovation ETF
Sometimes, the process of determining the best space companies is not straightforward and can be tiring. But, with ARK Invest ETF (ARKX), all this can be a thing of the past.
How do I mean?
Instead of going through numerous space travel companies on your own, this fund helps you do so. It is a fund that focuses on investing its shareholders' money on stocks and other financial assets of companies in the space travel industry.
The fund invests in some of the industry's big names, including Iridium communications, Howmet Aerospace inc., Lockheed Martin, etc. This means that if you want to invest in these companies, getting the stocks at an even lower price, this exchange-traded fund might be your best chance.
The fund has a diverse portfolio that includes not only companies manufacturing and selling aerospace technology but also those that benefit from this aerospace technology—for instance, agriculture and imaging.
You'll come to realize that it is easier and cheaper to procure space ETF with ARKX than buying the stocks directly from the companies.
When the individual companies grow, Ark stocks also appreciate. And With Ark Invest, you have access to all the space travel company stocks you want and more.
See related: 10 Best Ethanol Stocks and ETFs to Invest in Today.
8. Boeing
Boeing is one company that is quite popular in manufacturing aircraft. However, what most people don't know is that the company is also involved in space travel projects that are worth noting.
Since it was established in 1916, Boeing has grown immensely, showing incredible consistency in both air and space travel sectors. Like many other companies in the aerospace industry, Boeing focuses on defense, security, and space travel technology.
It offers various spacecraft products and services, including space planes, launch systems, probes, satellites, etc. And, it works with various agencies like NASA on different space projects.
For example, since the space shuttle ceased operations in 2011, Boeing's Starliner now transports astronauts to and from the ISS (International Space Station). The Starliner acts as a "space taxi" for astronauts, adhering to the Federal Aviation Administration regulations.
This means that Boeing has more businesses in the aerospace industry to generate enough revenue for its investors.
While the company's stock might sometimes struggle (like during the 2020 pandemic), it still offers some of the most promising space travel stocks to invest in.
See Related: Best Stock Screeners to Use
9. Maxar Technologies (NYSE: MAXR)
Max Technologies, which was formed as a merger between MDA Holdings Company and DigitalGlobe, is a new company that has incredible potential in the space travel industry.
The company has its headquarters in Westminister, Colorado, and specializes in the manufacture of earth observation, communication, satellite products, radar, etc. It also offers on-orbit satellite' servicing and other related services.
Being new in the market doesn't stop Maxar from making notable strides. For instance, it has already acquired Vicron, a 3D satellite data company. Currently, the company manufactures satellites while still offering satellite imagery and data access for its clients.
However, even with numerous successes, the company's stock prices haven't been so stable. But, as Maxar completes more projects and gains more rooting into the industry, all this is expected to change.
As I said, the company seems to have significant growth potential. However, ensure that you've done more extensive research before, including it on your space travel stocks portfolio.
10. Rocket Lab USA Inc.
As they have put it on their website, they aim to open up space, to make life on earth better. This has some amount of truth in it.
Formerly known as Vector Acquisition Corp, Rocket Lab is an American aerospace company known to manufacture small to medium-class spacecraft, rockets, satellites, and other products that support the aerospace industry. Some of its main spacecraft products include star trackers, reaction wheels, batteries, and magnetic torque.
The company has launched over 100 satellites in space through its Electron rocket. Also, it is responsible for launching the "Advanced Composite Solar Sail System" by NASA.
The growth trend of this company is something that investors should consider. Its share price continues to grow, which is quite an appeal for new investors.
And, while we might not be able to predict how the company's future will be, it sure looks bright.
See Related: What are Stock Futures? Here's What to Know
11. Astra Space Inc.
Last but certainly not least on our list of best space travel stocks are the Astra Space stocks. Incorporated in 2016, this is a fairly new American launch vehicle located in Alameda, California.
Like many other companies in this industry, Astra has had several successes that make us consider it among the best potential space travel stocks companies to invest in.
In addition, its investors' list includes some of the big names around, including Airbus Ventures, BlackRock, ACME, and Innovation Endeavors.
If such big names have trust in the company, it only means that the company is making them some good money. If you want to share in this aerospace company's profits, you might as well start your investing journey right now.
The future for this industry seems quite bright, and Astra Space Inc. may be the best place to make your investment breakthrough.
See Related: What's the Impact of Climate Migration?
How to Buy Space Travel Stocks
Buying space travel stocks is not different from buying any other publicly traded stocks. You use the same platforms and processes.
An online stockbroker is the easiest way to buy stocks of any kind, including space travel ones. But, not the only option. All you need is to first identify the right stockbroker and open an online brokerage account with them.
Once you have the account, you can start your journey of investing in the space travel industry. But, you'll need to first fund your account to start trading. The account opening process is pretty easy, with most taking around 15 minutes.
Some of the best online stockbrokers include:
All these options charge $0 per trade when dealing with US stocks and ETFs. They also don't require any minimum account balance.
Other options for buying stocks include direct purchase from the company, full-service stockbrokers, or Robo-advisors.
Robo-advisors are simply automated investing tools or platforms that will assess your financial goals and offer the best investment stocks based on your risk tolerance and investing timeline.
During your sign-up process, the robo-advisor will prompt you to answer several questions, which will guide it in building your portfolio.
The platform then helps you invest in exchange-traded funds based on your needs. You can pick a Robo-advisor of your choice from this list:
Choosing the right platform makes your investing journey in space stock quite easy and profitable.
See Related:
Pros and Cons of Investing in Space Travel Stocks
Every industry has its highs and lows. And to help us better determine if space stocks are worth investing your money into, let's look at both their upsides and downsides.
Pros of Space Travel Stocks
1. Great Growth Potential
Although the space business has existed for over a century now, it was dominated by several big companies like Aerojet. However, this seems to take a completely new turn as more new and vibrant companies join the industry. This new trend has seen the space industry grow tremendously, with an even greater potential for future growth.
As technological advances continue to emerge, the dream of space travel becomes a more realistic idea than it was several years back.
So, if you had thoughts about investing in space travel, this might be the best chance to reap current and future benefits.
2. Easy to Buy
As explained earlier, there are various ways through which you can buy or invest in space travel stocks. Whether you are using a stock brokerage account or a Robo-advisor, it's never complicated.
All you need to procure space ETF is to get the right platform, and you are good to go.
3. Opens Up More Possibilities
The space industry is still new, especially considering how much there is to be discovered in space. This means that as we explore more, the more opportunities the industry has for the production and sale of aerospace products.
But, since we can't tell exactly how more discoveries will influence life on earth, we can only imagine better investment opportunities.
See Related: Best ESG Funds to Invest in Today
Cons of Space Stocks
1. Uncertain Future
While we are quite optimistic about a brighter future, it's still all about speculations. Some companies might have shown the possibility of a lucrative industry, but we still don't know how future exploration findings might affect these companies' stock prices and profitability.
2. The Industry Might Take Longer to Grow
More companies have joined the industry. However, we don't know how long it will take for it to reach its full potential.
Therefore, when buying your stocks, you might need to contend with average returns for now, as well as greater risk potential in the future.
3. Price Fluctuations
Due to the law of supply and demand, stocks prices keep changing every now and then. This is as people buy more, expecting higher returns, or sell more, fearing losses.
The fluctuations might benefit or hurt your investment.
Is Investing in Space Travel Stocks Profitable?
Profitability is mostly what makes any investment valuable – unless you are doing it for other reasons like environmental conservation or climate change.
The truth is, the space industry is gaining momentum by the day. More investors are becoming confident about the sector and are ready to invest their money there. This means that while other stocks, like in traditional airlines, might already be doing well, the space travel ones also have growth potential.
The more space companies and investors enter the sector, the more it will grow. Therefore, while it might not be easy to outrightly say whether investing here is the best idea or not, more facts tend to support the former.
Related Resources
Kyle Kroeger, esteemed Purdue University alum and accomplished finance professional, brings a decade of invaluable experience from diverse finance roles in both small and large firms. An astute investor himself, Kyle adeptly navigates the spheres of corporate and client-side finance, always guiding with a principal investor's sharp acumen.
Hailing from a lineage of industrious Midwestern entrepreneurs and creatives, his business instincts are deeply ingrained. This background fuels his entrepreneurial spirit and underpins his commitment to responsible investment. As the Founder and Owner of The Impact Investor, Kyle fervently advocates for increased awareness of ethically invested funds, empowering individuals to make judicious investment decisions.
Striving to marry financial prudence with positive societal impact, Kyle imparts practical strategies for saving and investing, underlined by a robust ethos of conscientious capitalism. His ambition transcends personal gain, aiming instead to spark transformative global change through the power of responsible investment.
When not immersed in the world of finance, he's continually captivated by the cultural richness of new cities, relishing the opportunity to learn from diverse societies. This passion for travel is eloquently documented on his site, ViaTravelers.com, where you can delve into his unique experiences via his author profile.