You cannot envision your company's survival without the help of stakeholders, no matter your business type. Stakeholders play a critical role in each company's financial and practical success.
Therefore, stakeholder impact analysis has become essential for businesses of all types and sizes nowadays. It allows you to map out and improve communication with potential stakeholders as well as gather critical input, plan ahead, and more.
We will discuss stakeholder impact analysis in detail, but before that, let's just find out who stakeholders actually are and why they matter.
Unlock Sustainable Investing Opportunities 🌿
Join the green revolution by investing sustainably with our top partners. Discover platforms that align with your values and offer remarkable opportunities for growth.
Who is a Stakeholder?
For those who do not know, a stakeholder has an interest in a company. A stakeholder in a business is a party, group, or individual interested in the outcome of an organization's actions or decisions. It can be an employee, manager, customer, advisors, or investor.
Generally, they have legal responsibilities in the company. A stakeholder also helps a business address a specific impact for a specific project.
Furthermore, they are influenced by the company's operations, whether positively or negatively.
When a stakeholder has so many crucial roles and responsibilities in a firm, why not conduct stakeholder impact analysis. Let us find out what it is.
What is a Stakeholder Impact Analysis?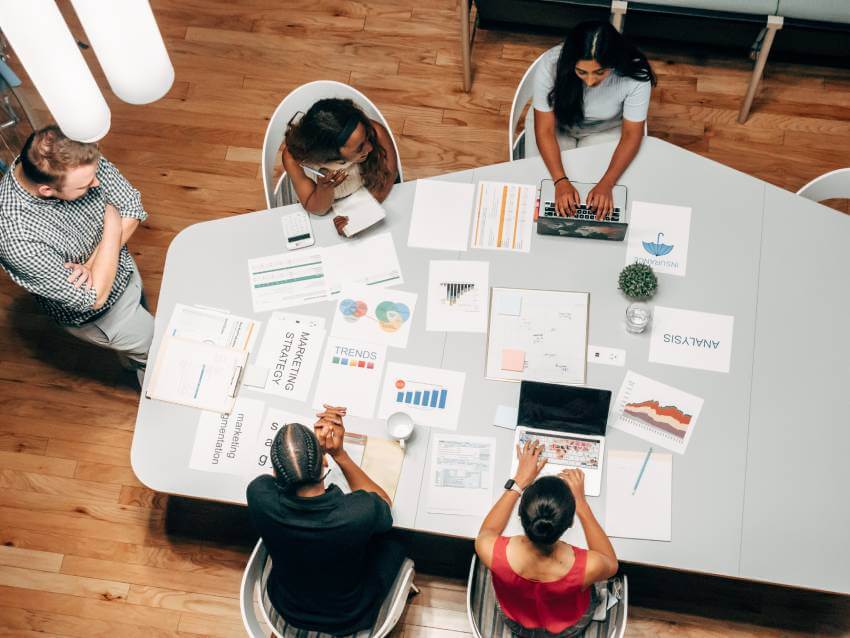 Generally, program or project managers conduct it at the beginning of a project's progress. It helps businesses understand the requirements and expectations of each stakeholder.
Stakeholder impact analyses help you examine the impact of a business decision on stakeholders. Companies use a variety of analytical techniques and tools to conduct this analysis.
In the simplest term, the analysis could be a thought, feedback, requirements, or belief provided by a stakeholder for any specific effect area.
Businesses utilize this tool to learn the impact of a particular business decision on stakeholders.
In several companies, it is a crucial task conducted by the management. After all, it aids them in developing company strategies, producing better goods/services, distributing them, and making sales-related decisions.
There are plenty of ways to conduct stakeholder impact analysis. We will discuss them in detail, but before that, let us learn the importance of stakeholder impact analysis.
Why is a Stakeholder Impact Analysis Important?
According to Chris Mattmann, a CTIO officer at NASA, stakeholder analysis or interview aids in the understanding process, requirements, interests, and constraints of stakeholders. It is a smart strategy of program managers for a successful project.
While there are several advantages to analyzing the influence of stakeholders in every firm, a few important ones are described below.
1. Helps You Understand Your Stakeholders' Perspective
One of the benefits of stakeholder impact analysis is, it helps you understand the viewpoints of your stakeholders. Furthermore, it enables you to identify the possible risks and requirements. Also, it makes your management scheduling easier.
2. You Better Consult with Your Subordinates
In every business, building trust is critical, and stakeholder impact research can help you do that. You learn to identify and understand who you should talk to or consult within different areas of project development.
Furthermore, it enables you to share the appropriate level of information with your stakeholders.
3. Helps You Stay Ahead of Your Competition
A lot of entrepreneurs do not realize it. However, stakeholder impact analysis has a significant impact on the success of their projects.
With accurate stakeholder impact analysis, you learn the attitude of your stakeholder toward the project. When you have an idea about their expectations, and the results they can provide, you win new projects continuously.
4. Better Management of Your Expenditure
When you know who your project's stakeholders are, it helps in making an excellent budget. You get to know how much you need to spend on a particular thing.
5. Better Communication
You can communicate with your internal and external stakeholders more effectively if you know who they are. Furthermore, you select a suitable communication mode at an appropriate time.
6. Gives You Clear Idea about the Progression of Your Project
When you analyze stakeholder impact, it naturally eliminates various barriers. Since you have adequate knowledge of your supporter and opponent, you better tackle the situations and develop business strategies accordingly.
7. Provides You with Better Access to Different Resources
When your stakeholder knows what it takes to start a project successfully, they can assist you with finding people, tools, and other resources you need.
8. Helps You Build Trust
The more you engage and involve your stakeholders, the better your build trust. It will positively impact your future projects with them.
How Are Stakeholders Affected by Business Decisions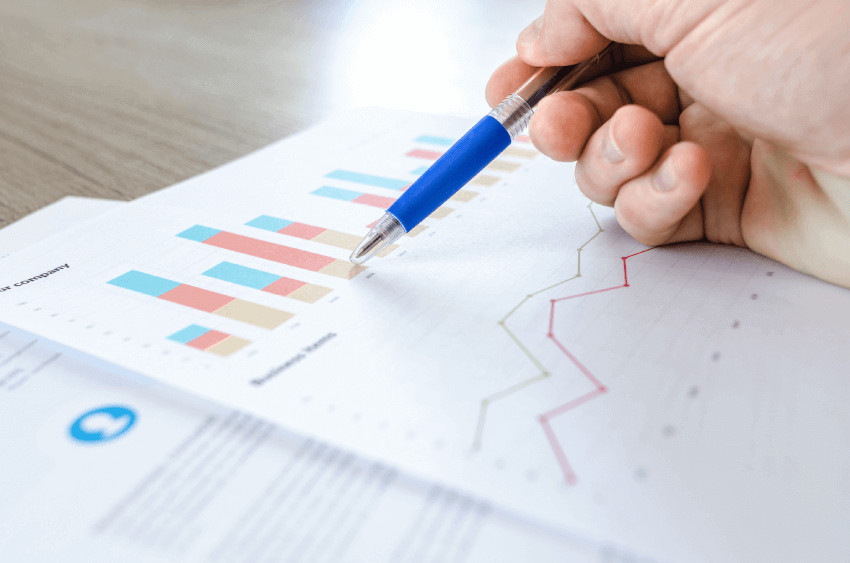 Before we proceed with the key concept of this post, we must understand how stakeholders get affected by a business decision. Remember, business owners have a major influence. After all, they make the primary decisions about business strategies and collecting funds for the project.
However, it does not mean stakeholders do not influence the business decision. Generally, they make an overall impact on the business goals. People in the top position might have more influence on business decisions than employees or workers.
Let's understand this entire concept with the example of a retail store. To make things easy for you, we'll utilize one of the most typical stakeholder impact examples.
Assume that a retail chain is opening a new store. Let's see how this decision would affect different stakeholders.
1. Owners and Shareholders
First, owners and shareholders will make decisions to expand the business. They will give approvals to open a new store and expect to get good returns over a period of time.
Nevertheless, starting a new store will require funds that will have an immediate impact on the profitability of the current business. As a result, the number of dividends shareholders receive at present will also be affected.
2. Managers
This decision will also affect managers as they will have to take extra responsibilities to start a retail store and grow it. It will, however, provide them with prospects for advancement in their careers. They may feel demotivated if they do not receive such opportunities regularly.
3. Workers or Employees
As previously said, workers have the least influence on a company's decisions. However, it has an impact on your company's overall growth. When a retail chain launches a new store, it increases job security for employees. Moreover, they also have an opportunity for promotion to new positions.
Do not forget that some people feel offended when they do not get adequate growth opportunities.
4. Buyers or Customers
Though indirectly, buyers also get affected by business decisions. With the opening of a new retail shop, buyers will have more options for where to purchase with opening a new retail store. At the same time, they will remain loyal to the existing business.
Also, a company can engage more and more people to try their new store by doing good marketing.
5. Traders or Supplier
Traders or suppliers can benefit from additional orders stocked in the new retail store. Nevertheless, if they do not meet the demand of the retail store, the company will have to look for alternative suppliers.
6. Social Impact on the Local Community
The opening of a new retail store will impact the local community as well. Customers will have easy access to the company's products. Besides this, some people will get jobs.
However, it may also have unfavorable consequences, such as increased noise pollution and traffic congestion.
7. Pressure of Different Groups
When a corporation introduces a new retail store, some individuals may oppose it if it has any adverse effects—for example, excessive pollution of the region.
8. Local Authorities or Government
Sometimes, the local government appreciates if an entity creates jobs. After all, they expect to collect more tax revenues.
However, other stores may lose consumers due to the opening of a new store. It will lower their income and the amount of tax they pay to the government.
How to Do Stakeholder Impact Analysis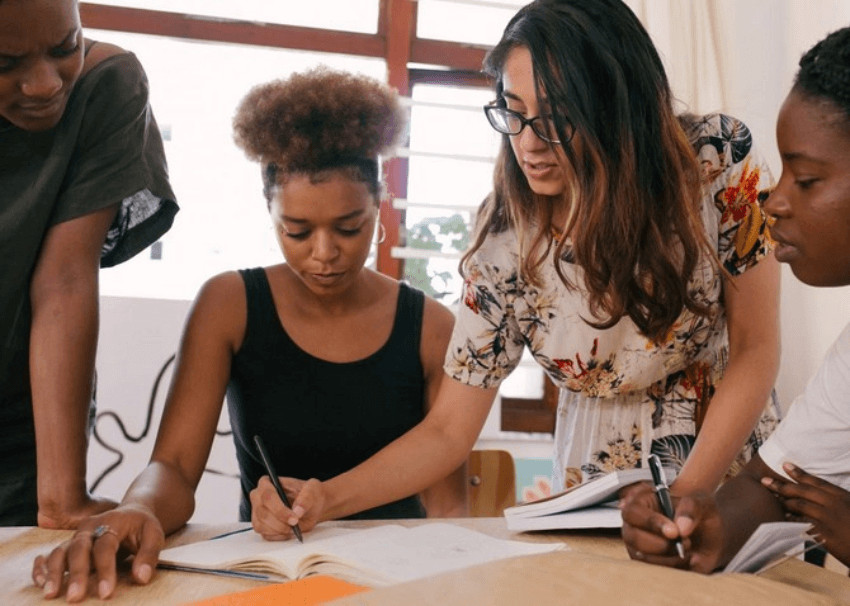 There are various methods to conduct stakeholder impact analysis. It might vary depending on the industry, company, and people performing the analysis.
Let's take a closer look at the general procedures involved in performing a stakeholder impact analysis.
1. Identification of Stakeholders
No matter your industry, your first step should be identifying your stakeholders. Depending on your business type, stakeholders might vary. Essentially, you need to evaluate who can help you with the company's growth and who will be impacted by your business plans.
There are several ways you can identify who your stakeholders are. You may conduct a brainstorming session with your entire team. Also, make a list of people who are important to your project.
2. Create a Priority List for Your Stakeholders
Try to put maximum people on the list. When you learn some stakeholders aren't relevant to your business, you can eliminate them afterward.
Once you have made the list of all possible stakeholders, it is time to prioritize them. You may make a priority list based on the powers and interests of stakeholders.
It is a crucial tool to identify the vital stakeholders. Moreover, it will help you determine the future course of action.
You can prioritize the list of your stakeholders as per below.
Highly Interested People with High Power
Remember, these are the key players in your project. Make all your efforts to satisfy these people and understand their requirements.
Highly Power People yet Less Interested
Do enough to please these primary stakeholders, but don't include them in all of your marketing and commercial activities, as this could irritate them.
Highly Interested and Low Power People
While these people are not key stakeholders in your project, they help you get the details of your project. You will often see such people in supportive roles. Make sure you provide them with adequate information about the project. Also, keep in touch with them frequently to ensure everything is smooth.
Low Power and Less Interested People
When starting a project, keep these individuals in mind. Keep an eye on them now and then, but don't irritate or bore them with constant communication.
3. Understand Your Primary Stakeholders
For a successful project completion, you must understand your key stakeholders. After you have figured out and prioritized your stakeholders, learn what they think about your project.
You may collect the following information from your valuable stakeholders.
Do they have any emotional or financial interest in your project? If yes, determine if it is positive or negative.
What project execution motivates them the most?
Which project information is beneficial to them?
What is the most effective method to convey that information?
What are their current thoughts on the project?
Who influences the decisions of your stakeholders?
Are those who affect decisions are also your stakeholders?
In a nutshell, you must assess your stakeholders' attitudes about your project. If you see that your stakeholders are not supporting, find out reasons. Examine your options for gaining their support.
After that, your next step should be developing a solid project management communication plan.
4. Effective Communication with Stakeholders
Below we give you an example of how effectively you can communicate with your different stakeholders.
Manager/Supervisor
These are high-power and high-interest individuals. Remember, the attitude of a business owner will impact the productivity of the people they lead.
As a result, you must carefully manage this relationship. A businessperson must contact their managers regularly and listen to their feedback.
Investors and Shareholders
These are high-powered people in your project with medium interest. While they hold stakes in your entities, they do not get involved in day-to-day processes.
You can interact with them frequently.
Consult with them regularly and include them in strategy development. It will assist you in developing their interest in your idea or project.
How much interaction you have to pose depends on their investment roles. Consider if it is a sole investment or part of portfolio investment.
Local Authorities & Governments
These people are influential, but they are least interested in your project. Of course, they are in charge of numerous laws and regulations that apply to your project.
However, they will not show interest until they audit legal guidelines you need to meet as a business. An Internal Revenue Service Auditor who audits business is a good example.
As government agencies are in charge of overseeing everything, their interest in your business project would be limited. However, as a businessperson, you must make efforts to keep them satisfied.
You can interact with them once in a while and integrate them into your project.
Meet all the guidelines they recommend to your business.
Senior Executives
Again these are high-power people with low interest. However, they are crucial people in your stakeholder groups. They are in charge of major company decisions and are focused on the success of your project.
As a result, you must communicate with them regularly to satisfy them.
Consult business strategies with them and take their feedback to enhance their interest in the project.
Your Employees and Co-workers
We would say that employees have a significant role in project execution. After all, they are key people behind the operation. They have a broad range of influence and can help you recruit additional people for your project.
Keep them informed about all the current and future strategies to keep them interested.
Purpose of Stakeholder Analysis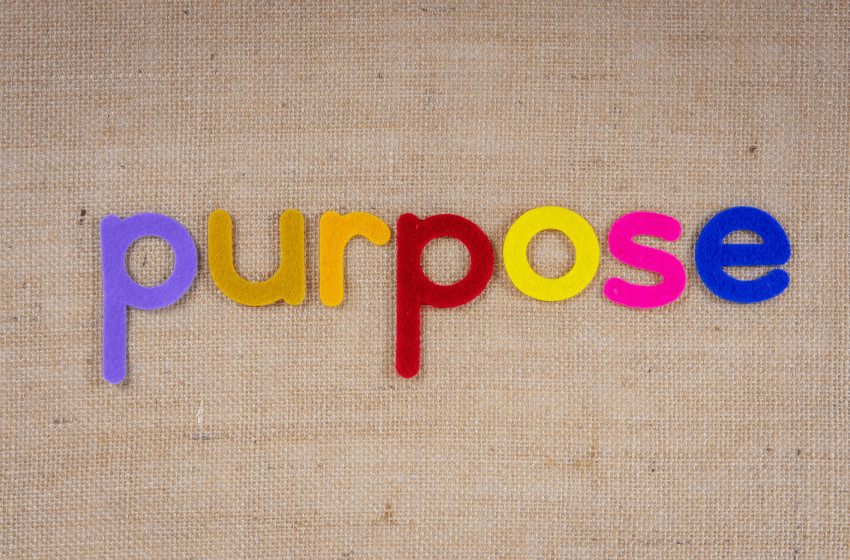 Product managers, program managers, and project managers alike may perform a stakeholder analysis for different strategic reasons. Some of the major points are as follows:
1. To Enlist the Help of Key Professionals
Approaching company executives, valuable stakeholders, and influencers at the early stage for help with your project can be an excellent strategy to make it thrive. By involving stakeholders or other experts, you not only leverage the wisdom and knowledge of these key players but also ensure the success of your project.
Enlisting these professionals early on also increases the chances of getting their support for your project whenever required.
But before you find out which executives and other key stakeholders to reach out to, you need to perform a stakeholder analysis.
2. To Receive Early Alignment among all Stakeholders on Project Plans & Objectives
A stakeholder analysis can help you determine which people to involve in the project execution. This will enable you to bring everyone together for early-stage discussions on the strategic plans and goals of the project.
Moreover, a stakeholder analysis gives everyone a proper understanding of the project's scope and objectives before they start working on it.
Conduct Stakeholder Analysis to Ensure Project Success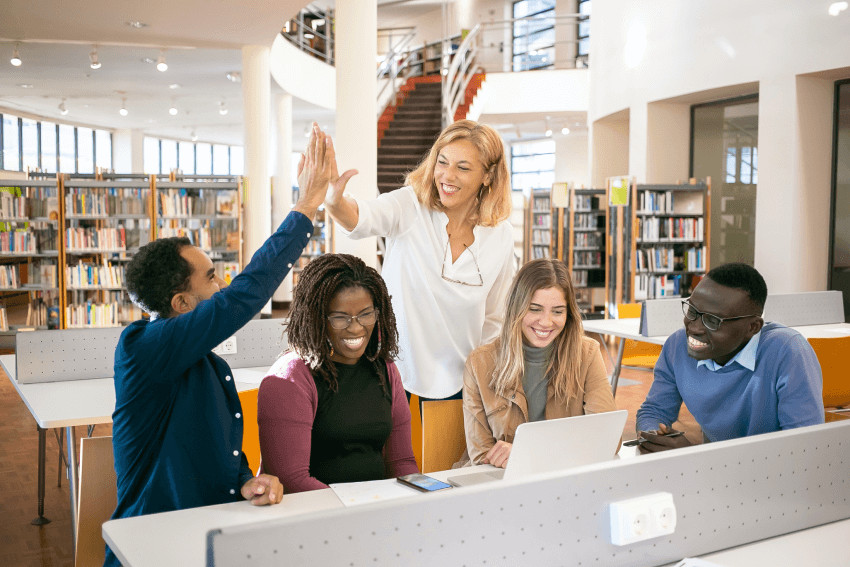 No matter the project type and size, each company project requires guidance, participation, and approval from several people within the organization. If these stakeholders don't understand your project scope, execution plan, and goals, they can bring several obstacles to its success.
However, you can turn most of these stakeholders into avid supporters of your decisions and initiatives by enlisting their help and approval at the beginning of the project.
Therefore, it is smart to conduct a stakeholder impact analysis before introducing or starting any new company project. Just make a list of all potential stakeholders in the company, determine how to earn their support, and approach them wisely to give a great start to your complex project.