Community solar is an excellent alternative for installing your own solar panels. You subscribe to a shared solar project as a subscriber or shareholder.
Community solar panels are perfect for individuals or businesses who can't install personal solar systems on their property due to limited space or other reasons.
If you're also thinking of investing in a shared solar project, just subscribe to community solar. There are several ways in the market for getting a solar subscription.
Since there are so many community solar programs, it can be daunting to choose the right one. To help you pick the right shared solar system for your home or business, we have put together a list of top community solar companies impacting the renewable energy sector.
But, before directly jumping to the comprehensive list of companies that provide shared solar subscriptions, let's discuss some basics.
What is Community Solar?
A community solar plant is an extensive, central power program that provides electricity to multiple properties.
Community solar systems produce and distribute renewable energy, and subscribers invest in these projects for a share of the produced energy to lower their power bills.
Also, a community solar program can help you save money. Savings depends on different factors, such as subscription models, total electricity generation, bill credit discount, energy consumption, and others. On average, subscribers can save between 5 to 15% on their annual electricity expenses.
Overall, investing in community solar panels is an excellent way for subscribers to access renewable power's financial and environmental benefits.
Why Should You Subscribe to Community Solar?
As you may know, community solar provides unique benefits for your household, the economy, and the environment. Community solar programs are for everyone, be it a resident, startup, established business, or anything else.
People can enjoy the unlimited benefits of solar power through community solar farms, especially those who can't install their own solar panels.
These renewable energy sources provide several benefits to their subscribers, community, and the environment, and some of them are as follows:
Subscribers don't need to have their own space for installing solar panels
Eliminate the stress of solar panel installation
No upfront costs
Reduced utility or electricity bills
No production of polluting or harmful gasses
Make positive environmental effects
They support the local community by creating job opportunities
These are some of the pros of subscribing to a community solar farm. One other great benefit of community solar programs is that they are flexible. If you're looking for a subscription, just subscribe for a shared solar system in your community. You will get the subscription in a week.
Also, there are no extra or hidden costs. Moreover, you can cancel or transfer your solar subscription at any time for almost negligible or no cancellation charges.
Best Ways to Subscribe to Community Solar Projects
There are several community solar projects in different states across the United States. However, you can only subscribe to community solar systems available in your electricity service territory.
The reason for this is that your utility company remains responsible for tracking and dispensing electricity bill credits from the subscribed community solar project.
If you're also looking for "community solar near me," then continue reading. Here you will come across some of the top community solar projects. Let's go through the list for details.

EnergySage is an advanced platform that empowers individuals or companies to make intelligent energy moves through simplicity, choice, and transparency. This online community solar marketplace makes it straightforward for people to buy shared solar subscriptions.
Supported by the US Department of Energy, EnergySage online program is trusted by millions of customers across the country to learn about and invest in a community solar farm.
Getting a community solar subscription through EnergySage is extremely easy.
Visitors need to enter their area's zip code and average electricity bill to check eligible community solar projects within their region. They can then compare these options based on several factors, like the project location, estimated annual savings, customer reviews, etc.
Once you select your community solar project, you must provide essential details, including your address, email address, average monthly electricity bill, and utility account number. You may also be required to e-sign a contract based on your subscription.
EnergySage then shares these details with the potential community solar provider, and they contact you to finalize your subscription.
See Related: Best Portable Solar Panels for Home

Arcadia provides another reliable way to subscribe to the right community solar project. The company requires no long-term commitments, assures a reduced electricity bill, and merges with utility billing programs so that you only have to pay a single bill each month.
One significant benefit of Arcadia Power's community solar project for residential clients is that they can cancel the subscription at any time. Also, you aren't required to sign any contract and pay a termination fee.
Apart from this advantage, Arcadia's ability to coordinate with utility billing programs provides a creative way to ease possible risks of community solar farms.
For instance, it enables Arcadia to send buyers a single bill every month. Also, it guarantees a reduced electricity bill, i.e., between 5 to 10% due to the solar credits.
So far, the Arcadia community solar project is available in selected states, including California, Maryland, New York, Colorado, Georgia, New Jersey, District of Columbia, New Hampshire, and Massachusetts.
If you don't belong to these regions, no worries. The company is constantly expanding its community solar project as more and more states are moving towards favorable community solar laws.
To subscribe to community solar power with Arcadia, click here.
See Related: Best Led Lighting Stocks To Invest In Today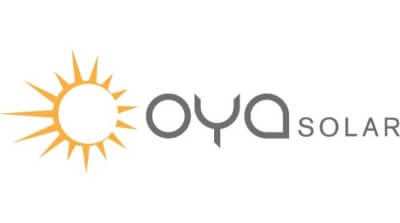 Subscribing to a solar community project near you has become way easier by signing up through OYA Solar. The company's mission is to deliver solar systems through a community-based program that fulfills the needs and priorities of consumers for a better future.
OYA Solar is a hassle-free deal to find the right community solar plant and receive necessary bill credits to save up to 10% on your monthly electricity expenses. It allows consumers to sign up for a popular shared solar power plant within a specified region without paying any fee.
Currently, the company is offering subscriptions to shared solar programs in New York. Their subscriptions are inexpensive and perfect for residential, small commercials, large commercials, and non-profit organizations.
Though OYA Solar has community solar projects only in New York, they will soon cover New Jersey, Virginia, Pennsylvania, New Mexico, Maine, and Maryland.
Overall, OYA Solar's community solar subscriptions are ideal for individuals and companies looking to access the perks of solar power without any commitments to the provider.
See Related: Best Business Loans for Solar Energy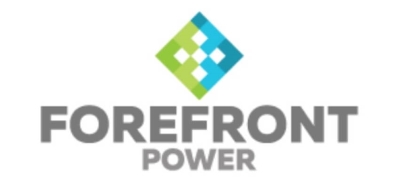 ForeFront Power is a well-known name for community solar solutions for industrial, commercial, and residential customers. The company has made it easier for individuals and businesses to join a local community solar project within no time.
ForeFront Power enables customers to subscribe to a local solar system to lower their utility bills. You can now take advantage of off-site solar energy with no upfront costs.
At the current date, the company has solar community projects in a few states, such as New York, Illinois, Maryland, and California.
Also, no matter the location of the community solar project, ForeFront Power can help you save from day one with predictable rates.
Talk to one of their solar energy experts for more details on community solar subscriptions.
See Related: Tesla Outage: Do Solar Panels Work in a Blackout?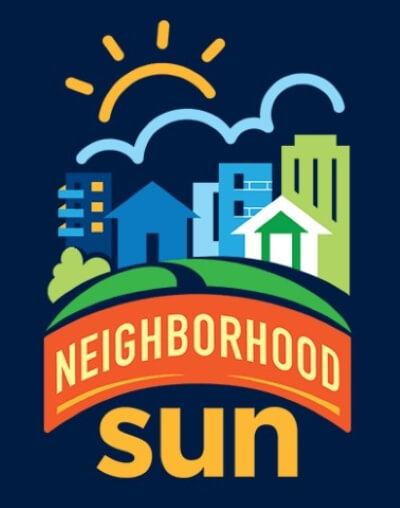 Neighborhood Sun is a US-based, community-focused green energy provider. They help people save money on electricity and help the environment with an effortless switch to community solar.
The company is excited to work with individuals, businesses, and faith groups looking to lower electricity bills and make this world a better place.
Neighborhood Sun offers multiple options when it comes to solar power price, solar project locations, and contract length.
Online buyers can sign up through a digital portal to reserve their share for shared energy from a community solar plant within their utility territory.
There are no membership charges; it's free for all subscribers. Their primary focus is 100% member satisfaction, and they do everything required to ensure a hassle-free experience.
For more details on how to get a subscription for a community solar project, consider talking to one of their representatives by scheduling a call now.

Common Energy is another way that enables homeowners and organizations to join a local community solar system in minutes.
The company partners with solar project developers in the community to activate solar energy farms and connect this power to the electrical grid.
Getting subscriptions through Common Energy is straightforward, with no upfront costs. Enter your utility and zip code to see the availability of shared solar projects in your region.
You may compare different options to select the right one depending on your needs.
Also, with Common Energy, you will get a Statement of Savings every month. This statement will include several details, including the original electricity bill, savings, and positive impact on the environment.
Sign up for free for a local community solar project with Common Energy in no time.
See Related: Best Climate change Stocks To Invest In Today

Nexamp is another leading way for people to tap into green energy. Headquartered in Boston, the company is committed to bringing clean energy to all communities, helping customers save between 10 to 20% on their electricity expenses each year.
The company offers multiple community solar projects in different areas to help subscribers maximize their savings.
The subscription is simple, with no upfront costs, no long-term contracts, and zero cancellation charges. Depending on your state, you may save up to 20% on your electricity bills.
Also, subscribers only get shares of community solar projects in their region. Currently, the company serves communities across New England, New York, Minnesota, Illinois, Maryland, and New Jersey but is still expanding its business. Enter your area code to see if it's available in your region.
If you're in an eligible area, Nexamo will subscribe you to a local community solar farm producing clean energy nearby your place.
Also, remember that the contract term for Nexamp is 15 years. However, you can end it at any time by giving just 90 days or three months' notice.
For more details on their community solar programs, visit their page or talk to one of their members on the phone.

Kearsarge Energy is one of Boston's reputed renewable energy project development firms. The company aims to build a more sustainable world and provide good returns to all stakeholders and end-users of community solar projects.
Kearsarge Community Solar services are currently available in Massachusetts and New York. If you belong to one of these two states, you may take advantage of the company's local community solar farms and save money on electricity.
To see if you're eligible for Kearsarge Community Solar, click here. Additionally, people who sign up for a part of the electricity generated by community solar farms under Kearsarge get guaranteed savings on electricity bills at no upfront costs.
Moreover, as Kearsarge Energy has partnered with Common Energy, residents of New York can transfer their subscriptions from Kearsarge to Common Energy by clicking here.
Subscribe to the Right Community Solar Program
These are some of the simplest ways to subscribe to a local community solar project in your region.
Regardless of your state or area, make sure to compare project site, subscription fees, estimated savings, payment model, cancellation policy, and other aspects before subscribing to a community solar panel.
The companies listed above can help you compare local community solar farms and find the right one for your project.
Also, community solar subscriptions are way more flexible than ever before.
As mentioned above, most community solar projects don't need long-term commitments and enable you to cancel your subscription at any time for a minimal or no early termination fee.
Overall, step into the world of clean energy and start saving your money on electricity bills by subscribing to the right community solar project in your locality.
FAQs Related to Community Solar
How many people can subscribe to a single community solar project?
Well, there is no fixed number. The strength of subscribers depends on the size of a shared solar project.
What happens if I (subscriber) move?
In maximum cases, when a community solar subscriber moves, they retain their share in the project if they shift within the same service area. In another scenario, there are two options: you can either cancel your membership or sell or transfer it to another subscriber.
How can community solar projects benefit the local economy?
Community solar programs do help the local economy. They create jobs for the locals through the planning, construction, functioning, and maintenance of a community solar project.
Is there a minimum income criterion to subscribe to a community solar program?
No. Low-income ratepayers can also participate and benefit from the perks of a shared solar project. Even some states in the US reserve a certain amount of solar power generated by community solar farms, especially for low-income partners.
Related Resources
Kyle Kroeger, esteemed Purdue University alum and accomplished finance professional, brings a decade of invaluable experience from diverse finance roles in both small and large firms. An astute investor himself, Kyle adeptly navigates the spheres of corporate and client-side finance, always guiding with a principal investor's sharp acumen.
Hailing from a lineage of industrious Midwestern entrepreneurs and creatives, his business instincts are deeply ingrained. This background fuels his entrepreneurial spirit and underpins his commitment to responsible investment. As the Founder and Owner of The Impact Investor, Kyle fervently advocates for increased awareness of ethically invested funds, empowering individuals to make judicious investment decisions.
Striving to marry financial prudence with positive societal impact, Kyle imparts practical strategies for saving and investing, underlined by a robust ethos of conscientious capitalism. His ambition transcends personal gain, aiming instead to spark transformative global change through the power of responsible investment.
When not immersed in the world of finance, he's continually captivated by the cultural richness of new cities, relishing the opportunity to learn from diverse societies. This passion for travel is eloquently documented on his site, ViaTravelers.com, where you can delve into his unique experiences via his author profile.