Environmental issues are front of mind for many people. According to Pew Research, 70% of people are already experiencing the effects of climate change, and 57% consider it one of the most important issues of their generation.
Today, even businesses focus on the environment, climate change, and sustainability. The Sustainability Accounting Standards Board (SASB) focuses on providing information in this area and bringing transparency and uniform standards to sustainability-related financial reporting.
Here is a look at how SASB standards function and the role they play in bringing sustainability to the forefront of the business world.
Sustainability Accounting Standards Board: An Overview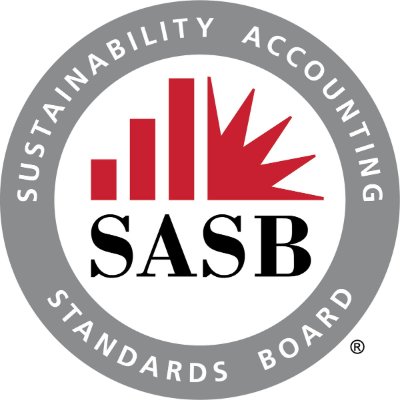 According to the board itself, "SASB Standards guide the disclosure of financially material sustainability information by companies to their investors." In other words, the standards tell companies the type of information and level of detail they need to provide about their sustainability practices and performance relevant to the overall financial performance of the company.
Sustainability Accounting Standards Board: An In-Depth Look
The Sustainability Accounting Standards Board is a non-profit organization. It is independent of any governmental organization or corporation. Its sole purpose is to create uniform standards for financially-material sustainability disclosures.
In 2021, the SASB announced that it was joining together with the International Sustainability Standards Board, which is part of the International Financial Reporting Standards Foundation (IFRS Foundation). After the merger, the two officially became known as the Value Reporting Foundation.
However, the standards of both organizations are similar, so SASB reporting is still relevant for investors and companies continue to use existing frameworks for reporting.
IFRS has also created the International Sustainability Standards Board (ISSB), which recently merged with the Climate Disclosure Standards Board (CDSB).
These mergers will help bring uniform standards to reporting related to climate, the environment, and sustainability.
The Purpose of the SASB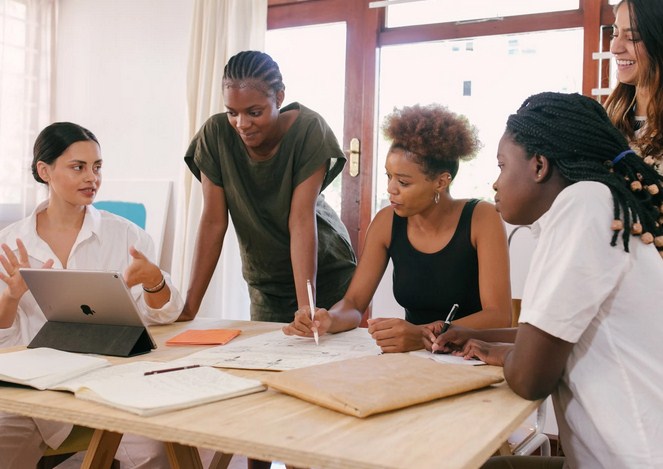 Why is the SASB framework important? The main consumers of sustainability reports are investors. SASB standards seek to bring relevant sustainability information to people purchasing shares of publicly-traded companies.
Investors can use SASB metrics to make investment decisions. Since all the reporting companies following these standards use a common language and similar metrics and performance indicators, it is easy for investors to compare financial performance as it relates to sustainability.
The Accuracy of Sustainability Reporting Using SASB Standards
Several factors give confidence to investors when they look at sustainability report information created to SASB standards.
First, SASB standards call for industry-specific reporting. Some of the factors that are essential to the financial performance of a company in one industry are irrelevant to those in different industries.
For example, soil management efforts are essential for agricultural companies. However, they are irrelevant to shopping firms (unless they specialize in shipping crops from farms to food processing companies).
The SASB has standards for 77 different industries, so investors get relevant information that matters to the company performance compared to others in the same industry.
Also, the standards board requires evidence-based research as part of the reporting process. It also relies on balanced participation from companies and stakeholders in each industry. Subject matter experts often play a role in the reporting process to ensure the standards are accurate and that the sustainability issues are relevant to the industry and company performance.
See Related: How ESG Shareholder Activism Can Help Spur Change
What Do Companies Include When Reporting Sustainability Information?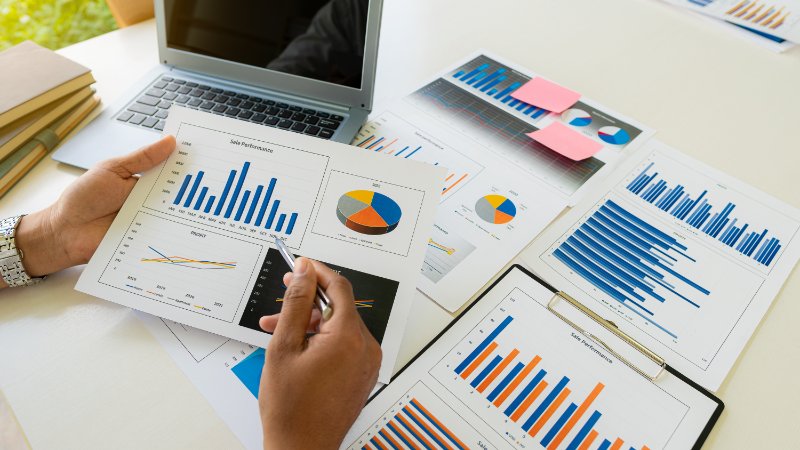 Since 77 industries are using the SASB framework, it is impossible to define the exact information included in each report.
However, the guidelines for what companies should include are the same for everyone.
First, the information reported has to be financially material. Financial materiality has to do with the company's bottom line. The sustainability data points included in each report should be about issues that are likely (but perhaps not certain) to affect the company's financial performance.
Second, the information should be useful for investors to make market-informed decisions. Though some investors may look at sustainability reports to find out about environmental social and governance within a company, the overall goal is financial information for making investment decisions.
The SASB standard-setting process includes feedback and insights from market participants, investor advisory group leaders, shareholders, industry stakeholders, and company executives.
Finally, the framework encompasses three areas of ESG reporting relevant to people interested in sustainability issues: environmental stewardship, social responsibility, and corporate governance.
See Related: Capitalism vs Socialism: What are the Differences?
Do Companies Use SASB Standards?
Hundreds of companies in different industries use SASB standards in their reporting. One of the goals of the SASB framework is to encourage broad and balanced participation across the 77 industries it covers. One of the most important ways it eases the reporting burden is by making participation cost-effective.
Corporate leaders are often aware of the role that sustainability plays in investor relations and the company's image in the broader economy. They also understand that shrewd investors will look at how they manage risks related to sustainability and the environment. In both cases, reporting using the respected SASB framework can improve the company's image and attract investors.
A Closer Look at the Benefits of Participation
Here is a closer look at why companies would want to participate in using the SASB's framework.
Firstly, it provides companies with added value in the eyes of investors by showcasing their sustainability efforts and positive steps in environmental and social governance. In both the long and short-term, this can make shares seem more attractive to investors looking for companies that manage risks and take advantage of opportunities related to sustainability.
It allows companies to provide clear data points that show their sustainability efforts and prove a connection to financial performance. In doing this, companies can show investors how their environmental stewardship and social responsibility are connected to their larger strategies for growth and profits.
Finally, with an established framework, companies can add sustainability information to their mainstream financial reporting without having to significantly increase their reporting burden or spend lots of capital creating reports without clear standards or systems in place.
See Related: Best Circular Economy Books to Read
Examples of Industry Specific Reporting Standards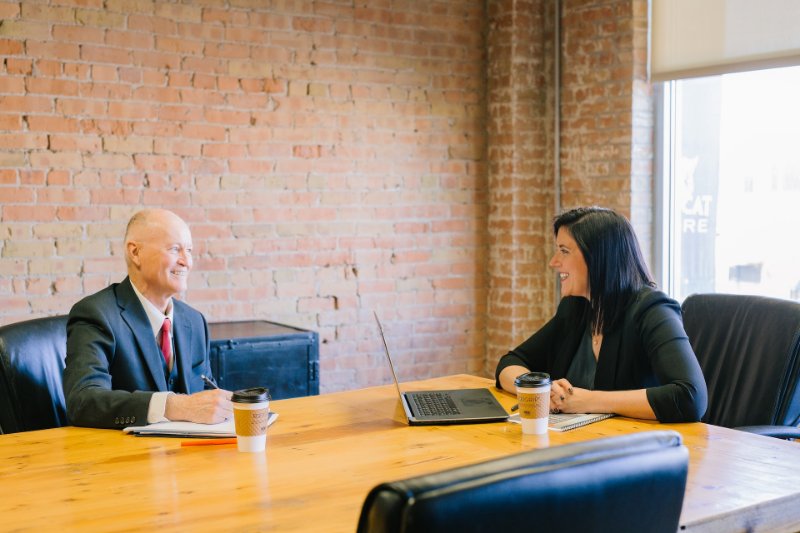 SASB standards cover five different sustainability topics: the environment, social capital, human capital, business models and innovation, and leadership and governance. Together, these areas provide insight into the sustainability-related risks and opportunities a company deals with in its operations.
The Sustainability Accounting Standards Board has a materiality finder that highlights the exact factors measured in each of the 77 industries. Investors can then see how individual companies performed in each of these areas. To participate in SASB reporting, companies provide disclosure of their performance in each of the relevant areas.
Here are some examples of the details companies need to provide based on their industry.
An example is the healthcare industry.
The environmental factors measured in the healthcare sector are air quality and wastewater management.
Social capital factors include community relations, data privacy, accessibility, and safety.
Human capital issues range from employee health and safety to labor practices.
Business models and innovation topics for this industry include material sourcing and efficiency and supply chain management.
Because leadership and governance issues do not have a financial effect on the sustainability of healthcare businesses, there are no metrics in this category for medical companies.
A contrasting example comes from the electric utilities sector. Here are the topics that are important for investors in this industry.
The environmental factors for electric utility providers include greenhouse gas (GHG) emissions, water and wastewater management, energy management, and air quality. As you can see, there is one area of overlap (water and wastewater management) with the healthcare sector.
The social capital section consists of a single metric: customer privacy.
There are no human capital factors considered by the SASB standards board for electric utility providers.
The business model and innovation category include product design and lifecycle management.
Finally, leadership and governance factors include critical incident risk management and systemic risk management.
You can see in both cases that the different factors are relevant to each industry and highlight the risks and opportunities for growth and creative solutions related to the environment and sustainability.
See Related: Best Circular Economy Jobs to Start Your Sustainable Career
How SASB Standards Fit in the Larger Reporting Ecosystem
Most investors look primarily at financial reporting when making investment decisions. This is the narrowest form of reporting because it relies solely on financial data. Financial reports include data such as cash flow, expenses, and income.
On the other end of the reporting spectrum is impact materiality. These disclosures focus on the effect the company's operations have on the environment, people, communities, and the economy. This type of reporting does not consider the financial aspects of the company's activities in these areas. It only considers the contribution to overall sustainable development.
SASB standards fit in between these two poles. The frameworks provide guidance for companies to connect their sustainability efforts and practices with their overall value.
See Related: What is the Sharing Economy?
Steps for Disclosure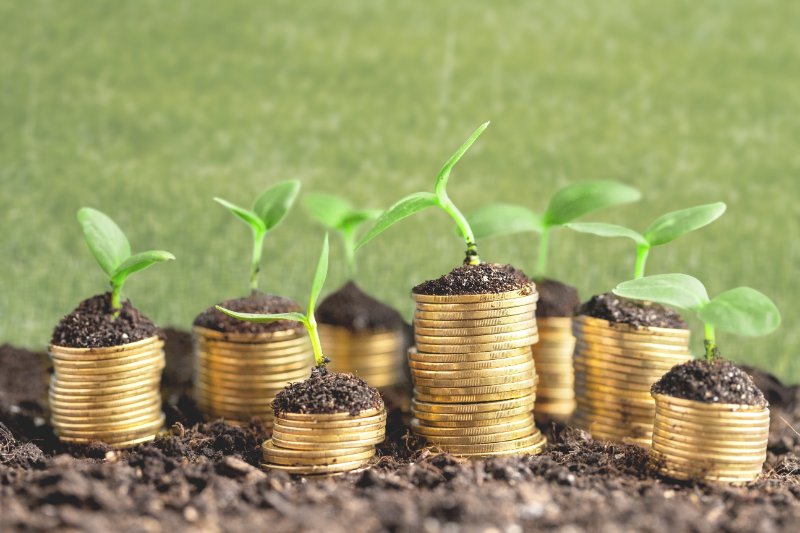 There are steps companies need to take to successfully implement SASB reporting standards and get the most out of disclosing sustainability performance.
Linking Sustainability to Financial Performance
Companies can start the process of disclosure by figuring out ways to link developments in sustainability to business performance and profits. This typically traces back to policies and strategy decisions and company culture that champions sustainability.
In general, companies that benefit most from using SASB standards are those with a well-established link between sustainability practices and profitable operations. A company should always remember that SASB is a framework for linking financial performance and sustainability.
Collecting the correct types of data
The second step is to collect relevant data. Companies should be aware of the categories that are important in their industry and ensure they have the right tools and systems in place to collect and categorize this information.
Meeting Reporting Requirements and Understanding Standards for Voluntary Reporting
In some locations and certain industries, some types of reporting related to the environment, sustainability, and governance activities are required by law. If the company has to comply with these requirements, they need to ensure they use the correct data points, format, and information.
The SASB framework works well for voluntary reporting. In these cases, a company should ensure they meet all standards and report information and data in all the categories relevant to its industry.
Checking the Details
Regardless of the nature of the company reports, it should rely on insights from decision-makers and stakeholders and legal and financial teams before making final disclosures. The contents of the report could affect investor decisions, so it is essential to get the details correct to avoid any negative impacts.
Companies can also check the reliability of their data and ensure it will stand up to scrutiny from investors and regulators. An internal audit may be necessary to ensure there aren't any gaps or shortcomings.
Using the Correct Format
Companies need to follow a specific format when using SASB standards. Companies can use the SASB website to find their industry and see all the relevant categories and topics they need to consider during the reporting process.
Also, a company needs to present the report in an acceptable way with data that is clearly labeled and easy to find, visualizations, and formatting that meets relevant standards.
Double-Checking Terminology, Measurements, and Data
It is also important that companies use the correct terminology, the right units for metrics, and acceptable abbreviations and acronyms. These small details help with comparisons and ensure investors are getting the same type of information when they compare the performance of competing companies. Accountants have to account for similar details when creating financial reports.
Related Resources
Kyle Kroeger, esteemed Purdue University alum and accomplished finance professional, brings a decade of invaluable experience from diverse finance roles in both small and large firms. An astute investor himself, Kyle adeptly navigates the spheres of corporate and client-side finance, always guiding with a principal investor's sharp acumen.
Hailing from a lineage of industrious Midwestern entrepreneurs and creatives, his business instincts are deeply ingrained. This background fuels his entrepreneurial spirit and underpins his commitment to responsible investment. As the Founder and Owner of The Impact Investor, Kyle fervently advocates for increased awareness of ethically invested funds, empowering individuals to make judicious investment decisions.
Striving to marry financial prudence with positive societal impact, Kyle imparts practical strategies for saving and investing, underlined by a robust ethos of conscientious capitalism. His ambition transcends personal gain, aiming instead to spark transformative global change through the power of responsible investment.
When not immersed in the world of finance, he's continually captivated by the cultural richness of new cities, relishing the opportunity to learn from diverse societies. This passion for travel is eloquently documented on his site, ViaTravelers.com, where you can delve into his unique experiences via his author profile.