In recent years, the focus on sustainability has increased dramatically. From electric cars to sustainable power, the innovations are endless. With so many changes happening in the industry, it can be hard to stay on top of the most relevant innovations.
If you work in the sustainability field, plan to move forward with eco-friendly investments, or want to stay informed, sustainability podcasts are a great way to stay informed.
In order to make things easier, we have compiled a list of the best sustainability podcasts you should have on your playlist today. Our list covers podcasts that promote sustainability that are insightful for regular people and podcasts to improve your professional knowledge base on environmental sustainability.
Unlock Sustainable Investing Opportunities 🌿
Join the green revolution by investing sustainably with our top partners. Discover platforms that align with your values and offer remarkable opportunities for growth.
With many people working from home or looking to get their start in the field, this is an easy way to nurture professional development passively while listening to sustainability podcasts.
Best Podcasts About Sustainability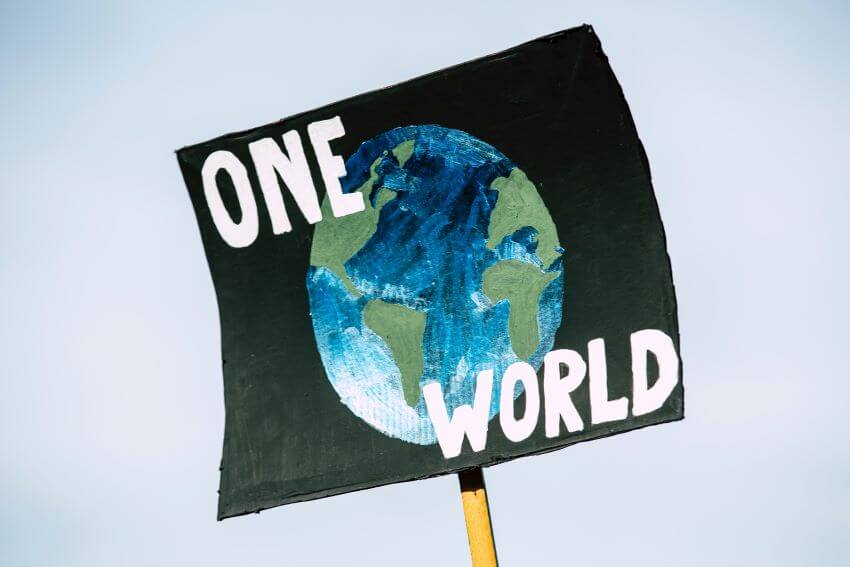 #1 Sourcing Matters
Some of the best sustainability podcasts are the ones that target the average listener and not just those working in the field of sustainability. Sourcing Matters gets down into the nitty-gritty of how food is sourced worldwide and why the way we source food matters for the environment.
The podcast delivers information in a way that is non-judgmental but informational and easy to understand.
They get into different issues during each episode, ranging from fisheries, organic sourcing, food chain sustainability, and even the importance of breaking down what is in your kitchen. They often feature several guests, though they all tend to be CEOs rather than grassroots-level sustainability influencers.
See Related: Best Impact Investing Jobs | Make a Difference
#2 Stanford Social Innovation Review
When it comes to sustainability podcasts, some of the best information will be produced by the academic community. This podcast airs weekly and asks community members and academics to come together to find solutions to various sustainability-related social problems.
The podcast gathers both professional and common person perspectives, which helps both sides better understand the problems being faced and how to create solutions that are actually effective.
For example, some of the more popular episodes were "Embracing Emerging Technology for Social Change" and "How Big Indicators Can Help Solve Global Problems." Though they often cover sustainability topics, they also cover other social issues affecting local and international communities.
See Related: Benefit Corporation vs. B Corp
#3 Sustainable Business Fridays
Podcasts promoting sustainability in business are not as common as causal or expert-level channels. This podcast, however, is run by the Students of the Bard MBA Sustainability program. They select subjects that matter for each episode and include a range of guests to speak on sustainability in business.
You will hear from start-up entrepreneurs, big business CEOs, and even those working at the grassroots level in non-profit organizations as they cover how sustainable practices can be applied to their respective fields.
The show gives an inside view of how each person moves towards sustainability, their challenges, and the breakthroughs they are making along the way. There are only two monthly episodes, but they are worth tuning in when they air.
See Related: Environmental Justice Jobs | Careers That Make A Difference
#4 Planet A – Talks on Climate Change
Planet A should be one of your first picks for a dedicated podcast for improving the environment. The show covers various topics concerning climate change, its causes and effects, and how to find real solutions.
The host delivers information in a soothing format that is easy to listen to on the road, at home, or during a study session. They speak with activists, policymakers, leading experts, and more.
All of their podcast covers topics relating to sustainability and gives listeners hope for a better future.
See Related: History of Impact Investing: 8 Things to Know
#5 Sustainability Defined
This is a great podcast to follow if you are looking for general information about sustainability. There is an episode dedicated to breaking down specific points in the field with a slant on educational presentation. It covers a broad range of topics that pertain to sustainability on both the personal and global levels.
The great thing about these podcasts for sustainability is that they can help fill in spaces where your knowledge base may be lacking. A drawback is that while presented in an easy-to-understand manner, you must go in with at least a minimal amount of prior knowledge to grasp the topics discussed fully.
See Related: Here's How to Achieve Carbon Neutrality
#6 Greentech Media's The Energy Gang
No list of sustainability podcasts is complete without this long-running addition. The Energy Gang is a weekly podcast covering everything there is to know about sustainable and green energy. There is a regular set of hosts, and they often will have a guest expert speak about emerging technology or programs in the energy field.
Every person on the panel has a background in energy research, academics, or fieldwork. As such, a diverse range of perspectives is explored.
In addition to learning about how energy and sustainability are linked, they speak at length about current events and little about research in the field. This podcast is ideal for those with a casual interest in addition to sustainable energy enthusiasts.
See Related: Ways to Start Investing in Vertical Farming
#7 Sustainable
Who says that talking about saving the planet and sustainability has to be boring? One of the best sustainability podcasts on our list is actually also one of the most entertaining. This podcast features creative episodes that are well-researched and completely focused on sustainability.
The twist is that it is also a combination of comedy and improvement at the same time. If you tend to get bored listening to people talk about facts, this podcast is a great way to stay entertained while also learning about building a better future at the same time.
The show covers various current environmental topics and goes behind the scenes of common greenwashing that you will find on traditional news channels today.
See Related: How to Invest in Electric Car Charging Stations
#8 The Guardian's 12-part Sustainability Series
For those looking for sustainability podcasts that follow a planned arc, this 12-part series may be just what you are looking for. Twelve parts cover the adventures of the editor-in-chief of the Guardian and how he and his team are battling climate change.
They take you with them on the journey, which allows you to see, or rather hear in real-time, what can be done to create change on a personal and community level. In addition, they make a point of using their positions to spur change on a larger scale.
See Related: Best Impact Investing Apps | ESG Investing Options
#9 Direct Current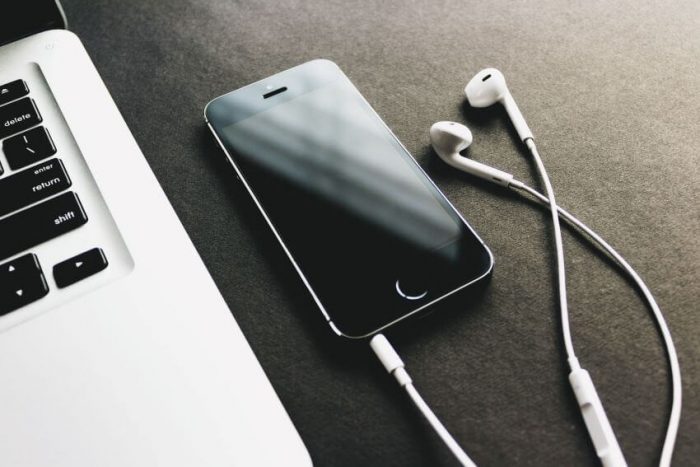 When you think about sustainability and the U.S. Department of Energy, we guarantee this podcast is not what you had in mind. The U.S. Department of Energy takes its sustainability kick to a wildly creative level.
With sound effects, clips, and humor, you will see how the government spends its dollars on the environment, what energy dilemmas we face, and much more. The podcast is delivered in an audible storytelling format rich with scenes and characters that reflect reality.
Topics range from the mundane, such as the antics you can get into installing your solar panels, to the downright tragic tales of people who lived through Hurricane Sandy. The DOE places a human touch on sustainability and how the government is making things better in every episode.
See Related: What is Environmental, Social and Governance (ESG)?
#10 Podcast For Improving Environment – The Sustainability Agenda
True sustainability requires participation from all sectors. This means the common person, retailers, government bodies, big corp, and beyond. This podcast offers a unique perspective by spotlighting a single guest in each episode.
During each podcast, one guest will take one question and explore it in-depth in a way that both academics, professionals, and laymen can understand. The interviews feature NGO leaders, sustainability researchers, those working in the sustainable business field, policymakers, and more.
The topics range from ethical sourcing and clean mining to sustainable food sourcing and manufacturing.
See Related: Important Pros and Cons of Electric Vehicles
#11 Climate One
Sustainability is not only for older people. It is also great for the younger generations to actively participate in their future. If you are looking for podcasts for sustainability engaging enough to keep things interesting, this is a great one to check out.
Both guest and audience members from diverse backgrounds keep the conversation going. They will pick a topic and involve decision-makers in the process, which allows for an in-depth look at what needs to be done, current programs, and suggestions for moving forward.
Topics such as extreme weather, animal migrations, and renewable energy are just a few that you will find on this channel.
See Related: Things to Know About Climate Refugees
#12 – Bioneers
Not every podcast about sustainability is full of figures and big-name guests. This show gets down to the personal level and tells sustainable stories full of compassion and empathy. This differs from most mainstream eco-based podcasts but works in a way other shows cannot capture.
While facts and figures are important, a segment of the population is more moved by creative storytelling, and that is exactly what you will find with the Bioneers.
The focus is always on creating a better future and finding actionable solutions. The delivery is engaging and will keep you tuning in every episode.
See Related: What is Ethanol's Carbon Footprint?
#13 Think: Sustainability
This is a mix of a radio show and a podcast. If you are already knee-deep in sustainability and want to take a closer look at specifics, this is the podcast for you.
Podcasts that promote sustainability are numerous, but those that get down into the weeds and get information on experts' specifics are few and far between.
This podcast is suitable for professionals and other experts in the field as it dives deep into the more complex areas of sustainability.
One downside is that you will likely be left behind in the conversation unless you have a substantial degree of prior knowledge. However, this will be a mind candy for professionals and industry leaders that keeps you coming back for each new episode.
See Related: What's the Real Impact of Climate Migration?
#14 The Climate Pod
The Climate Pod, hosted by Ty and Brock Benefiel, offers insightful conversations with leading climate advocates. While the hosts have a casual and relaxed demeanor, their interviews exhibit thorough knowledge and a keen understanding of climate-related issues. The podcast episodes typically last about an hour, comprehensively exploring the discussed topics.
Guests on The Climate Pod include notable figures in climate change, such as Bill Nye, politicians, and media representatives from organizations like the Associated Press. Through these interviews, listeners dive deep into the challenges surrounding the climate crisis and potential solutions and strategies.
The show's format, distinguished by its in-depth discussions and engaging interviews, makes it an excellent resource for anyone seeking to further their sustainability and climate change knowledge. By tuning in to The Climate Pod, one can expect to gain valuable insights into the politics, economics, activism, culture, and social justice aspects involved in addressing the pressing issue of climate change.
#14 Energy Transition Show
When it comes to the sustainability podcast, there are hundreds of shows dedicated to energy. However, this is the place to be for professionals looking for effective ways to transition toward renewable forms of energy. The host, Chris Nelder, uses this podcast to educate listeners during its hour-long run.
The topics range from oil prices, smart grids, the use of coal in Asia, global market trends and changes, storage technologies, and so much more.
The podcast covers almost every point you can think of when transitioning from finite energy sources to renewable fuels. While the information is concise, the deep dives tend to get technical.
#15 Jane Goodall Hopecast
The Jane Goodall Hopecast is an inspiring podcast on sustainability, compassion, and hope. The podcast explores sustainability challenges and is hosted by renowned scientist, activist, and conservationist Dr. Jane Goodall. It allows listeners to explore her incredible experiences and ideas, hear from influential guests, and learn about the growing movement for a better future.
Each episode delves into various aspects of sustainability, conservation, and empathy, touching on engaging stories and conversations to inspire listeners to impact the world positively. As an official Hopecaster, subscribers gain access to exclusive content and opportunities, encouraging them to transform hope into tangible change actively.
Some of the extraordinary guests featured in recent episodes include Azzedine Downes, Emma Lewisham, and other leaders in conservation, circular economy, and social impact. The podcast emphasizes the importance of curiosity and compassion, reflecting Dr. Goodall's vision of a brighter tomorrow for all living beings and the environment.
Listeners also have the opportunity to participate in the Hopecast Mailbag, where they can submit their reasons for hope, questions for Jane, or inspirational stories. Selected individuals have their questions and thoughts addressed in the Mailbag episodes, fostering a strong sense of community and shared purpose among listeners.
#16 Green Dreamer Podcast
The Green Dreamer Podcast focuses on sustainability and regeneration, covering various topics and featuring expert guests. Each episode dives deep into environmental issues and offers inspiring new perspectives.
In one fascinating episode, Patricia Krishnan discusses mycology as a queer discipline, the relationship between fungi and the Armenian diaspora, and the significance of taxonomy and naming as a practice of honoring. In another episode, Eshe Lewis shares insights on Black anthropology, streamlining storytelling, and her research experiences with Afro-Peruvian women.
The podcast also highlights the importance of local knowledge for food interdependence, as demonstrated in an episode featuring Lama Khatib. Khatieb sheds light on Jordanian farming, wheat production, and community empowerment.
Other notable guests, such as Daniel Ruiz-Serna, discuss human and more-than-human rights, the ecological violence of war, and living territories in Bajo Atrato, Columbia.
Furthermore, the Green Dreamer Podcast delves into philanthropy, elite "change-making," call-out, and call-in cultures with Anand Giridharadas. Vince Beiser analyzes the global sand trade's history and how it has impacted modern civilization. Helena Norberg-Hodge discusses localization, decentralization, globalization, technology, new economies, and community-led economies about the local futures.
Our Selection Criteria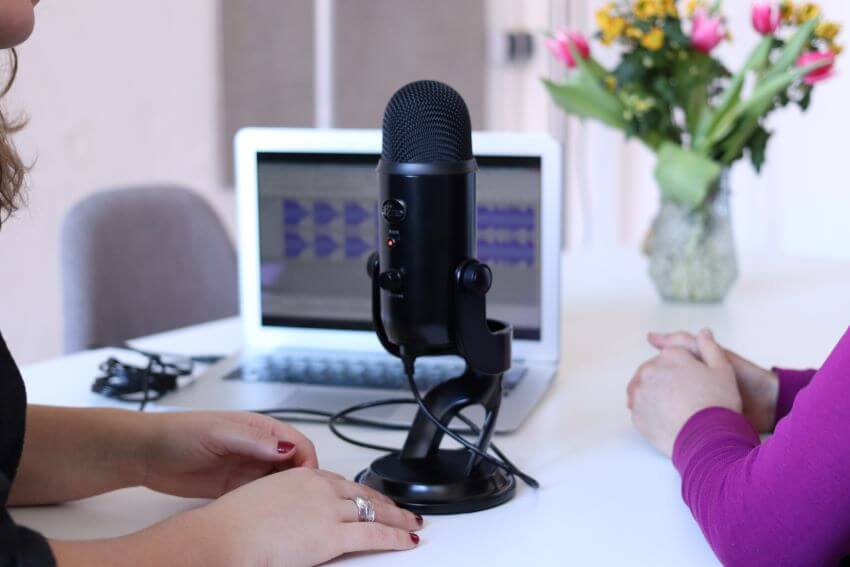 Our list of podcasts for sustainability was selected due to their ease of listening, the speaker's ability to engage with the audience, their comprehensive coverage of conscious living and sustainability, and their niche-specific coverage that targets those looking to become industry leaders.
One aspect each of these podcasts also features is that they are fully understandable on an episode-by-episode basis.
Following these best sustainability podcasts from their start is a great way to cover all your bases. However, each podcast can be consumed independently.
See Related: Best Impact Investing Books to Read
Understanding Sustainability Podcasts
The world of podcasts has seen tremendous growth in recent years, with sustainability being a popular topic that piques listeners' interest.
As the importance of adopting eco-friendly lifestyles and business practices becomes increasingly apparent, many individuals are turning to podcasts to educate themselves on sustainable living and learn about potential solutions to environmental challenges.
Featuring experts from various fields, sustainability podcasts cover topics ranging from climate change to zero-waste living, renewable energy, ethical consumption, and more.
With many options, listeners can explore different perspectives and approaches to sustainability while staying updated on the latest developments in the field.
Notable Sustainability Podcast Hosts
Plenty of engaging hosts offer informative and entertaining content about sustainability. Notable examples include Joel Makower with the GreenBiz 350 Podcast, which provides insights into sustainable business practices and environmental progress.
Other popular podcasts in this realm are Sustainability Defined and Sustainably Geeky. These shows typically feature expert interviews, diverse topics, and an accessible approach to understanding complex issues.
Addressing Environmental Issues through Podcasts
Sustainability podcasts are crucial in raising awareness and educating listeners on various environmental issues, such as climate change, energy consumption, and waste management. Podcasts like Sustainable(ish) explore these subjects in depth, often presenting solutions and practical advice for adopting a more sustainable lifestyle.
By addressing these topics in an informative and engaging way, sustainability podcasts have become a go-to resource for enlightening discussions and actionable information.
Role of Podcasts in Advocating Sustainable Lifestyle
Podcasts can reach large audiences and inform listeners about sustainability at their convenience, making them a powerful advocacy tool. Hosts can engage with listeners through diverse programming and provide in-depth information on sustainable living, from personal choices to broader societal changes.
By demystifying complex issues and offering actionable steps, sustainability podcasts help foster a deeper understanding of the subject and empower listeners to make a difference in their own lives as well as the world around them.
Related Resources