Whether you're a fan of sustainable thinking or you want to educate and inspire those around you, sustainability posters can help. Not only can they encourage your peers to learn about the importance of the environment, but they can also give you an informative piece of art.
What are the best sustainability posters to buy, though? We'll provide information on the best 15 sustainability posters to buy for your home, classroom, or business.
Methodology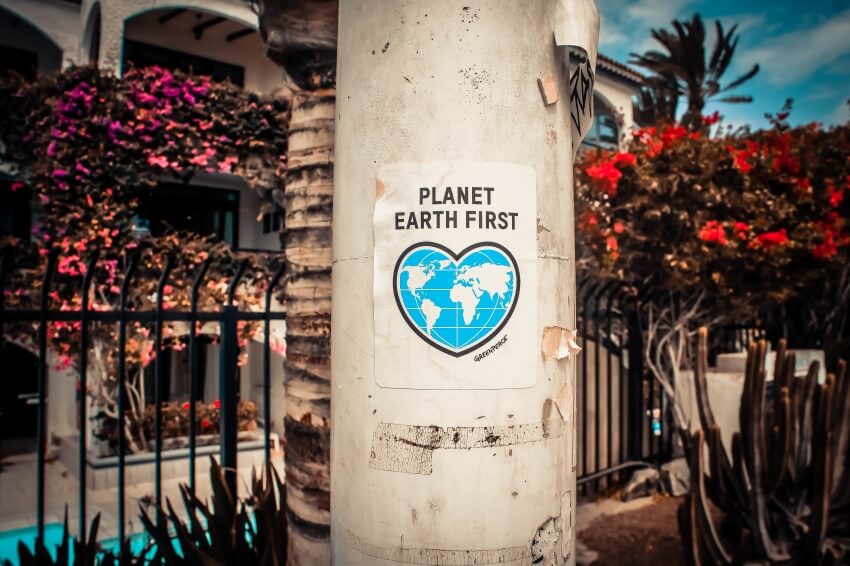 We chose these posters based on their availability on Amazon, their star ratings, and any customer reviews. The top contenders are readily available on Amazon and ship faster than other products. However, their popularity sometimes means they are also out of stock faster.
Unlock Sustainable Investing Opportunities 🌿
Join the green revolution by investing sustainably with our top partners. Discover platforms that align with your values and offer remarkable opportunities for growth.
The top contenders also have a higher star rating, usually five out of five. Customer reviews are also generally positive and without regret.
If you can't find these posters or they're too expensive for you, you can also get some free sustainability posters from the GSA. Their website has posters covering all topics relating to sustainability, such as commuting, waste diversion, energy, and water.
Though they don't use as much detail as many of the posters covered in this article, the short slogans on the posters, such as "don't be a drip," "save water," or "recycling makes the world go round," get the message across.
Teachers can also check out commonsense.org for a sustainability poster and lesson plan.
Why are Posters Useful for the Learning Process?
There are several reasons posters are useful for the learning process:
They're an effective way to catch and hold students' attention and keep them interested in a subject.
They can motivate students to learn a certain topic.
They can help students focus on a certain idea, fact, event, or process.
They're great for both students and teachers because they help students absorb material faster.
Images are more evocative than words and can lay the foundation for many associations.
Sixty-five percent of people worldwide find learning more effective when it's transmitted visually, and posters are some of the best ways to do that.
Having posters in the classroom encourages students to learn constantly, even if they're just looking around the classroom.
Best Sustainability Posters to Buy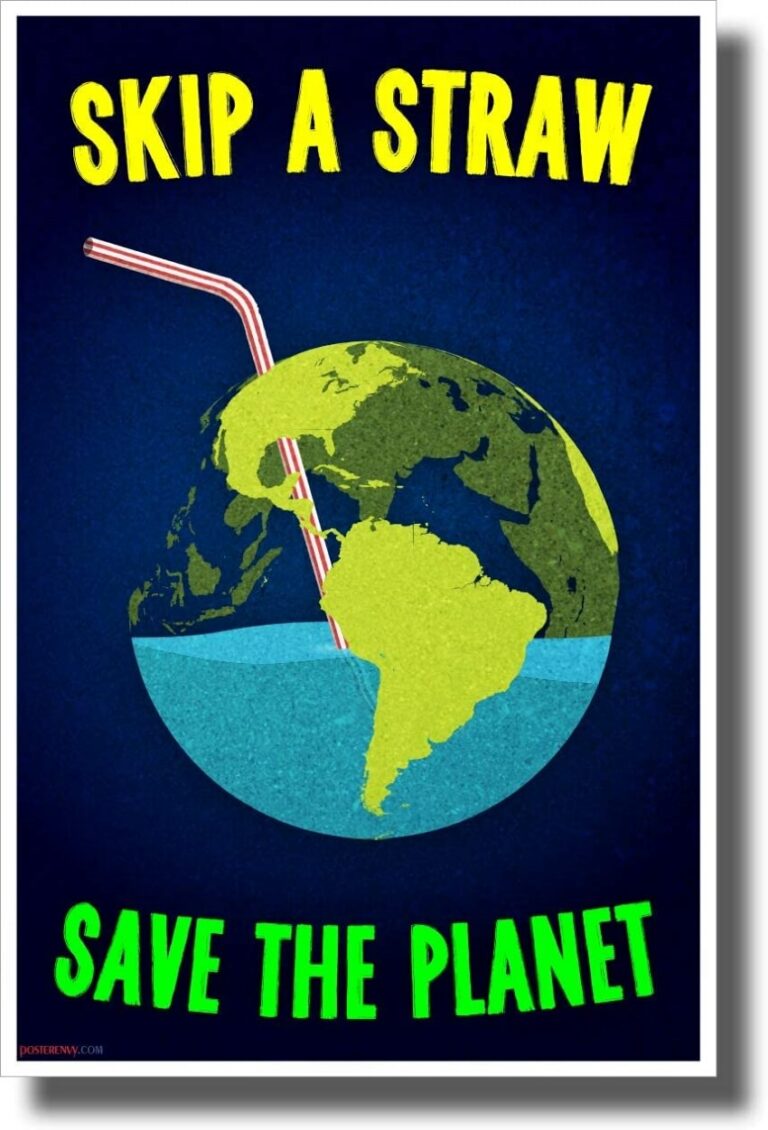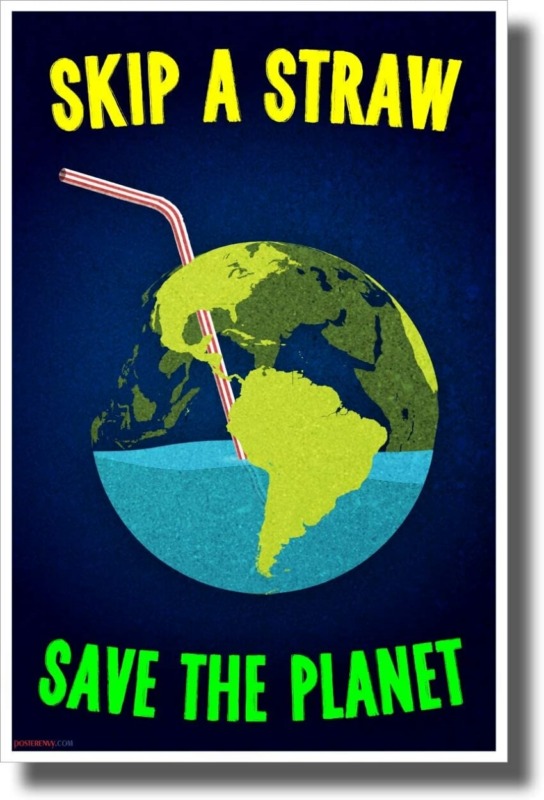 This poster explains why it's essential to save the planet by using straws as little as possible. It reminds us what straws do to landfills around the world.
The poster will make many people aware of how important it is to preserve the environment. Though smaller than other posters at 12 inches by 18 inches, the simplistic and striking design gets to the heart of the issue.
Printed on thick, 80-pound high-quality satin cover paper, this poster offers better long-lasting durability than others.
It's only available through Poster Envy and ships faster than similar sustainability posters would. It gets shipped in a cardboard tube that's heavy enough to keep it safe from wrinkling and puckering.
Pros
This Poster Envy poster has a satin look.
It's durable and can stand up to different kinds of abuse.
Cons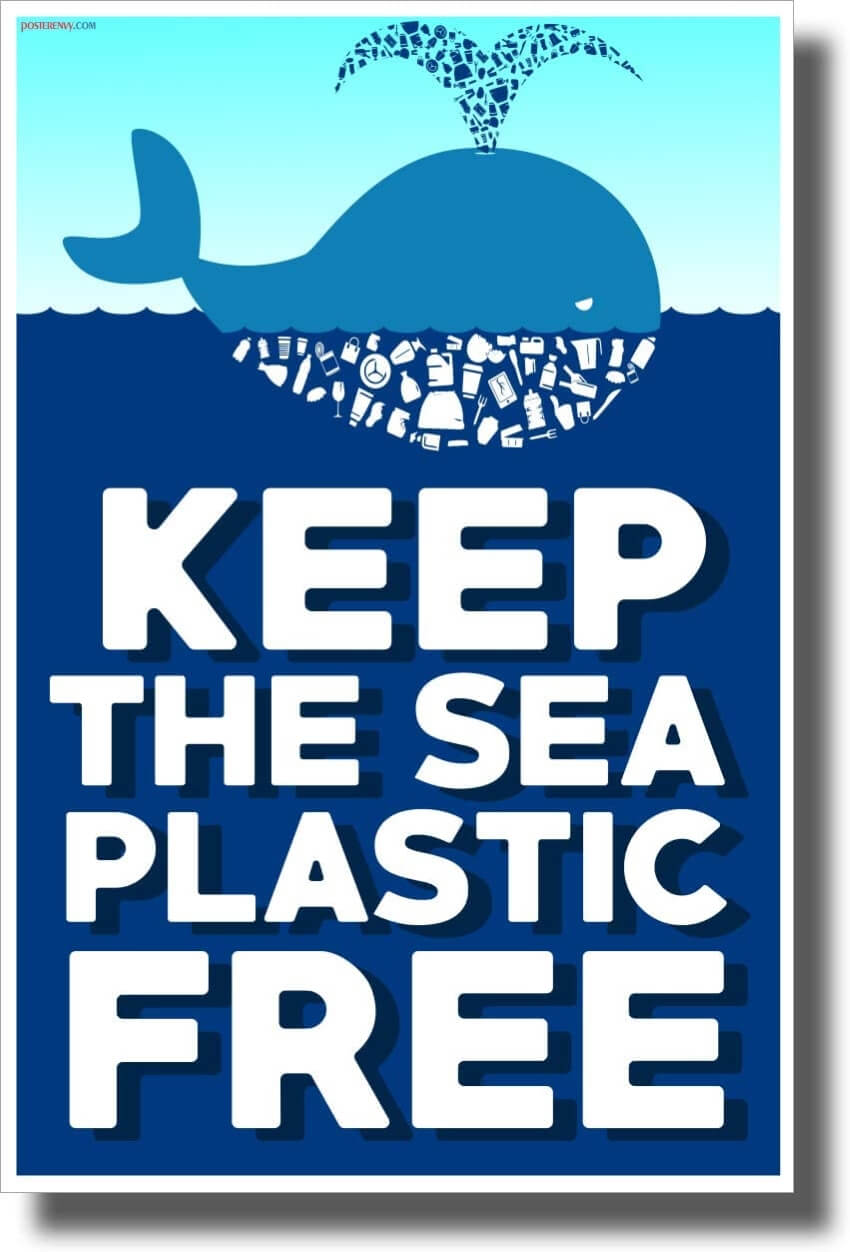 As with the "Skip a Straw, Save the Planet" poster above, this sustainability poster comes exclusively from Poster Envy. It's another high-quality, highly popular choice for anyone wishing to promote a cleaner environment. In this case, it promotes a cleaner future for the oceans.
In this poster, plastic pollution encourages environmental consciousness. The simple yet powerful graphic speaks to viewers of any age. It also reminds everyone about the sea creatures who are most at risk from ocean pollution.
The poster weighs 80 pounds and contains satin paper of the highest quality. It's shipped in a cardboard tube 24 hours after it's purchased.
Pros
This heavy-duty poster is of high quality. It's very durable and doesn't pucker.
Anyone who wants to increase environmental awareness can display this in their home or business.
Cons
This poster is hard to get because it always sells out.
See Related: 20 Interesting Overconsumption Facts You Should Know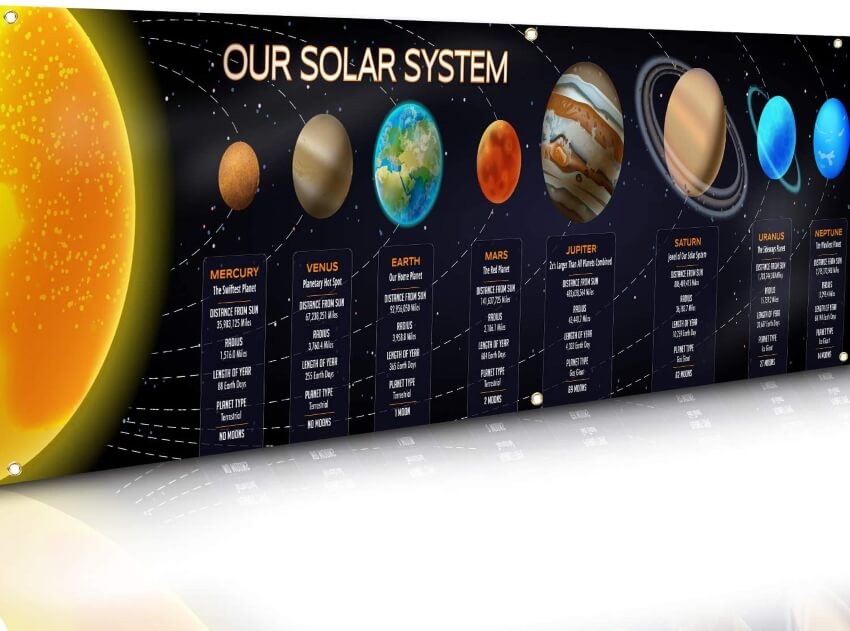 This educational poster explains how space affects the environment. It measures 16 inches by 6 feet and is large enough to be noticeable on a classroom or bedroom wall.
It's an excellent educational tool as well as a decoration.
Printed on vinyl, this banner is strong and durable enough to stand the test of time. It's resistant to rips, tears, and wrinkles.
The poster also has lovely graphics to depict each planet. It has a plethora of information on the planets, including each one's different moons, radius, and distance from the sun.
Pros
This poster resembles a vinyl sign with reference information about space and the environment.
It's rolled into a tube when it's shipped, so when it arrives, it doesn't have a crease, and it's easy to hang.
Cons
Older renditions do not show Pluto.
See Related: Best Sustainability Podcast You Need to Know
#4 – Ocean Plastic Facts – Best Poster About the Effects of Plastic on the Water Supply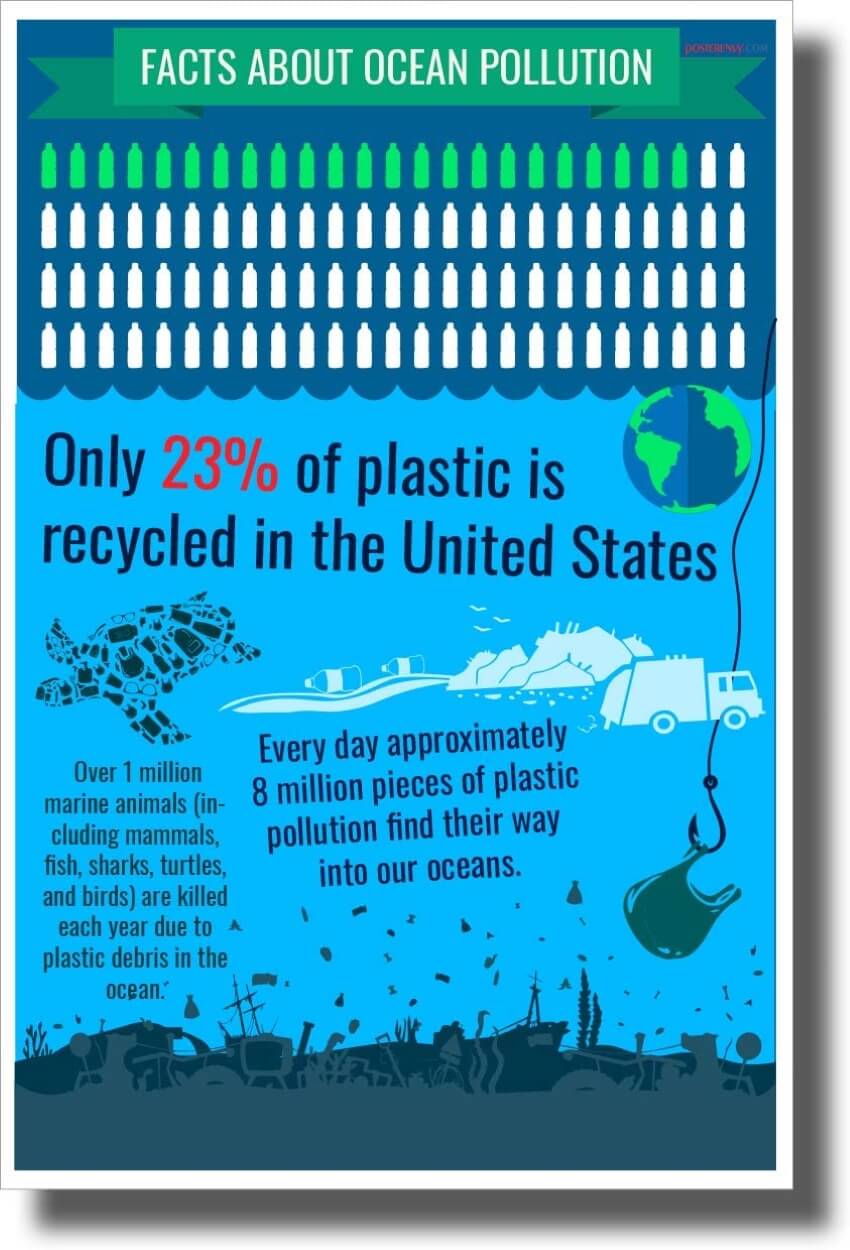 This poster provides information about plastic pollution in the ocean.
This helps build environmental awareness and reinforces the importance of recycling. The colorful graphics help demonstrate the severity of plastic pollution while also providing an educational look at the results.
The poster provides some interesting facts, such as that only 23% of plastic gets recycled in the United States, every day about 8 million pieces of plastic find their way into the ocean, and over one million marine animals get killed every year because of plastic debris in the ocean.
So much information packed into one poster allows viewers to visually understand the pollution situation. The poster manages to be informative and succinct while also spatially aware, so it isn't cluttered or difficult to read.
Pros
It provides many interesting facts about water pollution from plastic.
It is made of satin and is wrinkle-free.
Cons
PosterEnvy is the only place that sells it. 
See Related: Best Buy Co., Inc. ESG Profile (BBY): Is It Sustainable?
The set contains four posters to teach students about our ecosystem. The posters include information on food chains, food webs, energy pyramids, and ecosystem cycles. The set also has four reproducible activity sheets and a teachers' guide.
Each poster is 22 inches by 17.5 inches and commits to a specific topic. Packed with information, they show detailed visuals as well as explanations for how ecosystems thrive.
Each poster has a different model to help explain its particular topic. The models encourage the viewer to visualize ecosystem processes for a more conclusive understanding.
Pros
These posters stress the importance of saving the earth.
They include reproducible activity sheets and a teacher guide.
Cons
Although the packing isn't excellent, the poster still arrived in one piece.
#6 – Rainforest Facts – Best Poster About Rainforests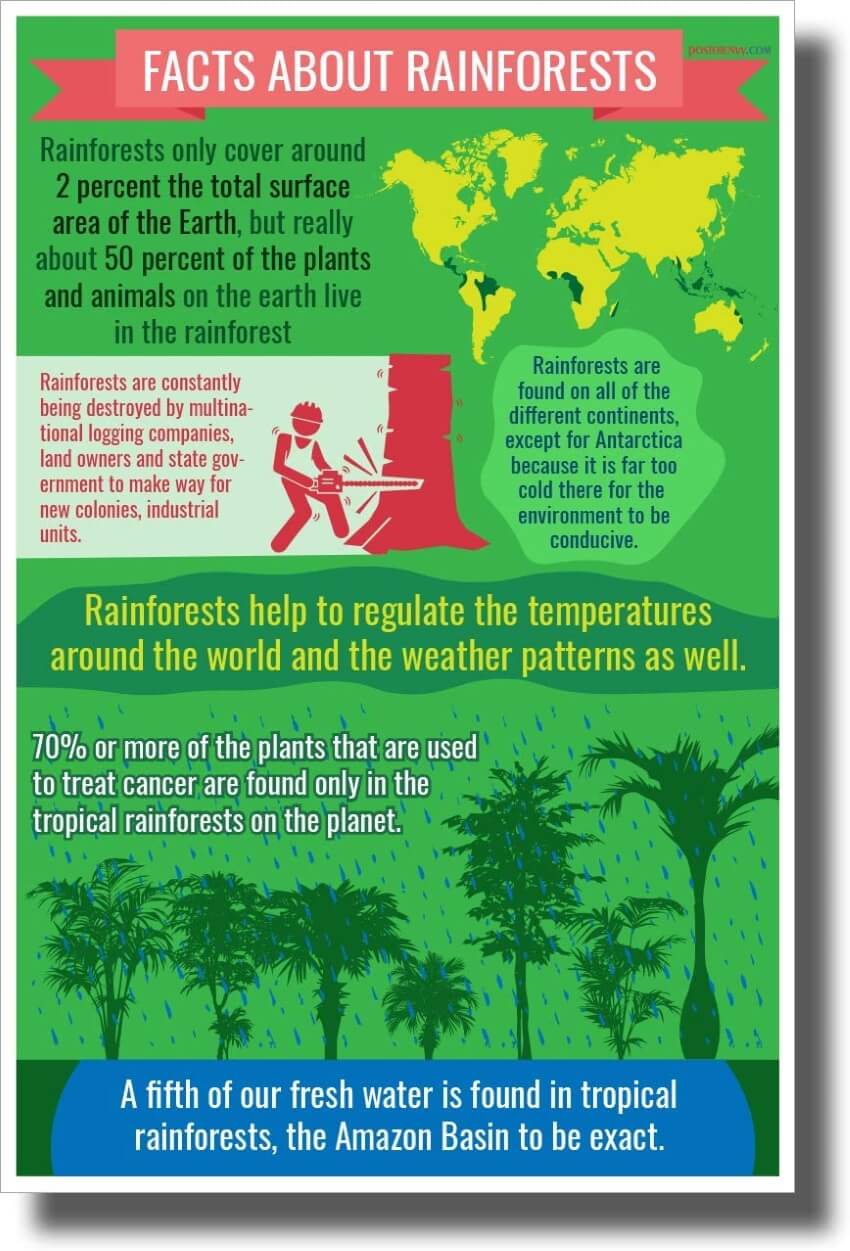 This poster discusses some relevant facts about the rainforest, such as the fact that it only covers two percent of the earth's surface.
It also discusses how half of Earth's plants and animals call it home, and that rainforests are found on many continents, except for Antarctica because of its cold climate.
The many facts this poster contains make it educational and valuable, with the rainforest explained in detail.
The poster is great for those who want to be more environmentally conscious. This durable poster is made of high-quality material and can stand the test of time.
Pros
It's made of high-quality paper with a satin finish.
The seller ships poster fast, in a heavy-duty cardboard tube
Cons
This poster could have better organization.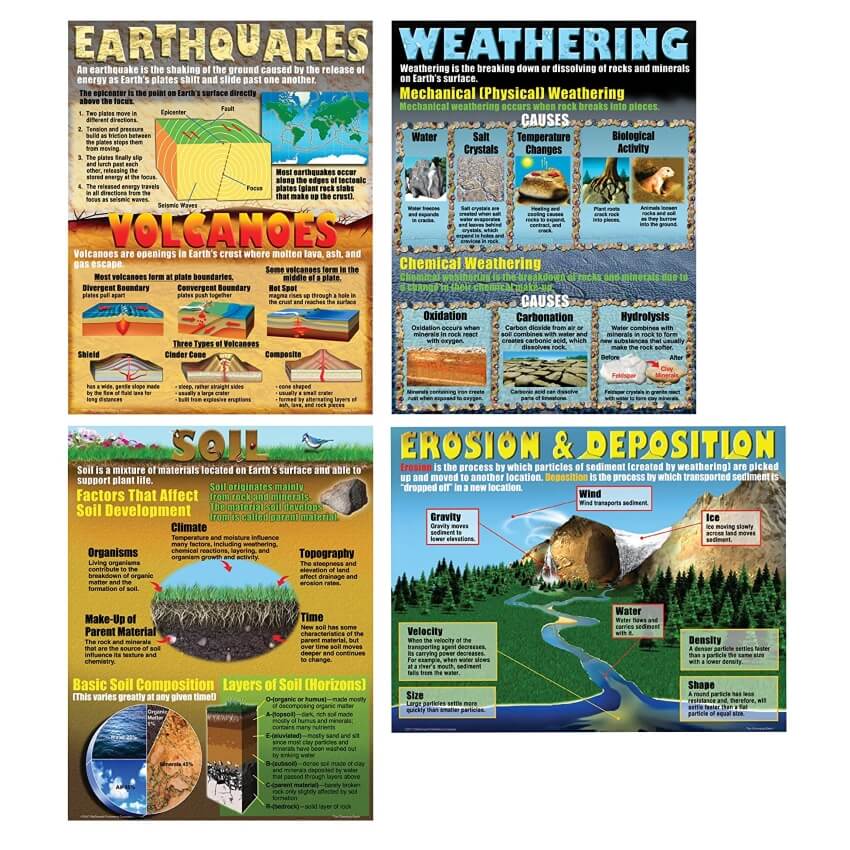 This set has information about how climate change affects the earth's landscape. The posters explain how deposition, weather, and erosion are the three factors that had the greatest influence on climate change.
The package has information on earthquakes, soil composition, and volcanoes and includes a teacher's guide and activity sheets.
With colorful graphics and tons of information, this set easily explains how each factor affects the changing earth and climate.
The topics covered use plenty of facts and visual interpretations of the soil, how volcanoes work, and weathering patterns. Each poster also uses easy-to-read fonts and playfully colored titles to add interest to an eye-catching educational poster set.
Pros
Shows how the earth responds to climate change and how weather affects our climate.
It also includes activity sheets for students.
Cons
More activity sheets would make it more interesting.
See Related: Best ESG Jobs to Start a Career in Sustainability
#8 – Earth, Sun, Moon & Seasons – Best Poster Set About Earth, Sun, and Moon Interaction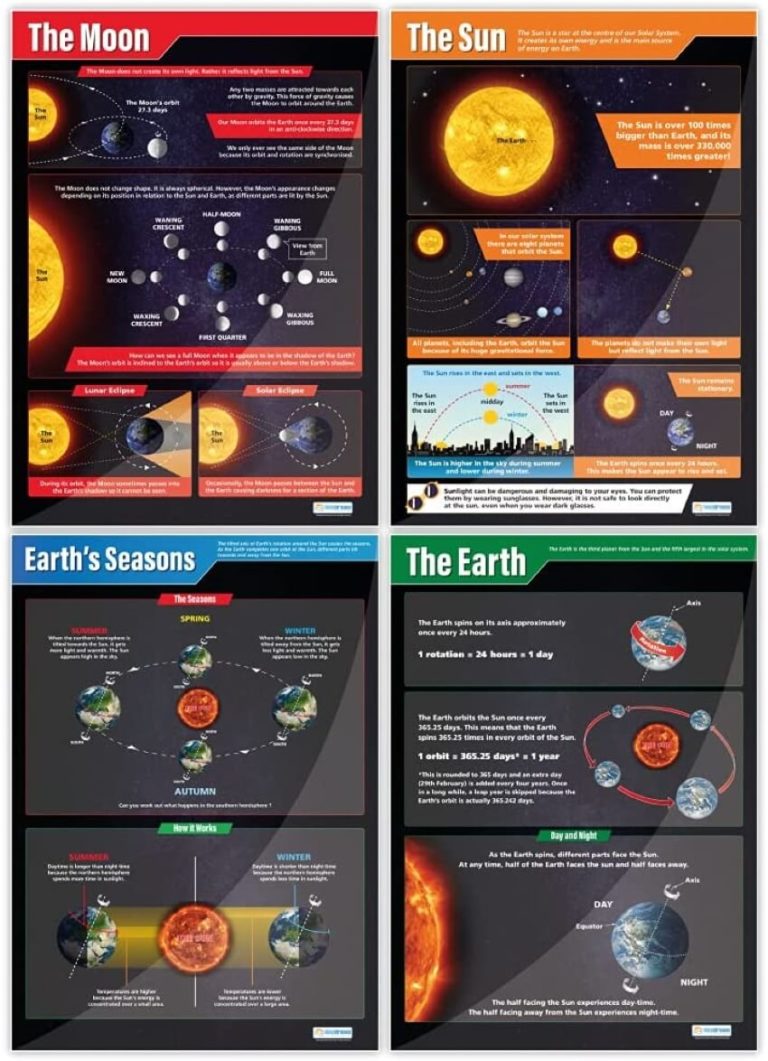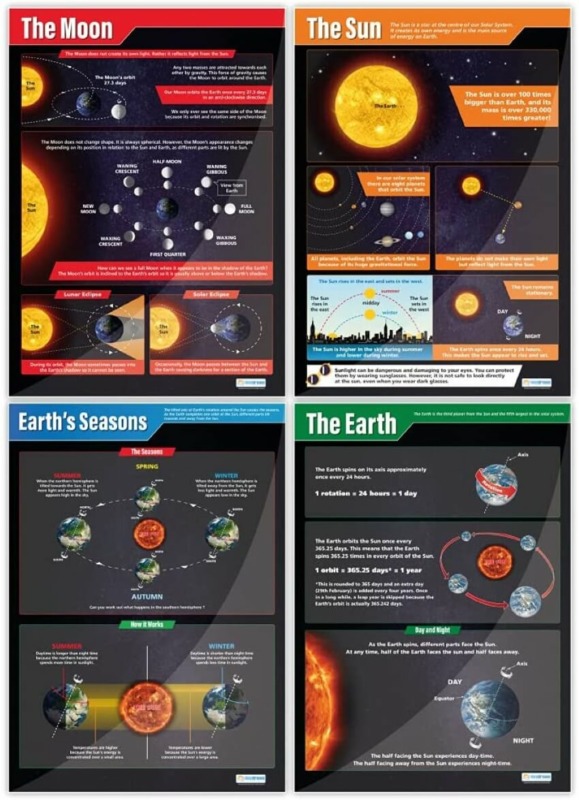 These posters help students learn about the earth, sun, moon, and seasons.
They include information on the characteristics of the different seasons, how long it takes for Earth to orbit the sun and to spin one revolution on its axis, the different moon phases, and the sun's size and role in the solar system.
Each poster contains vibrant graphics, labels, and easy-to-understand descriptions to better explain each heavenly body and how its movements affect the seasons.
With each depiction, the viewer can easily visualize the processes of the sun, moon, and earth and have a better understanding of how each interacts. Printed on glossy paper, each poster is 33 inches by 23.5 inches.
Pros
They teach fundamental concepts about the earth, sun, and seasons.
They're large, which makes them easy to read from far away.
Cons
They can take up a lot of wall space.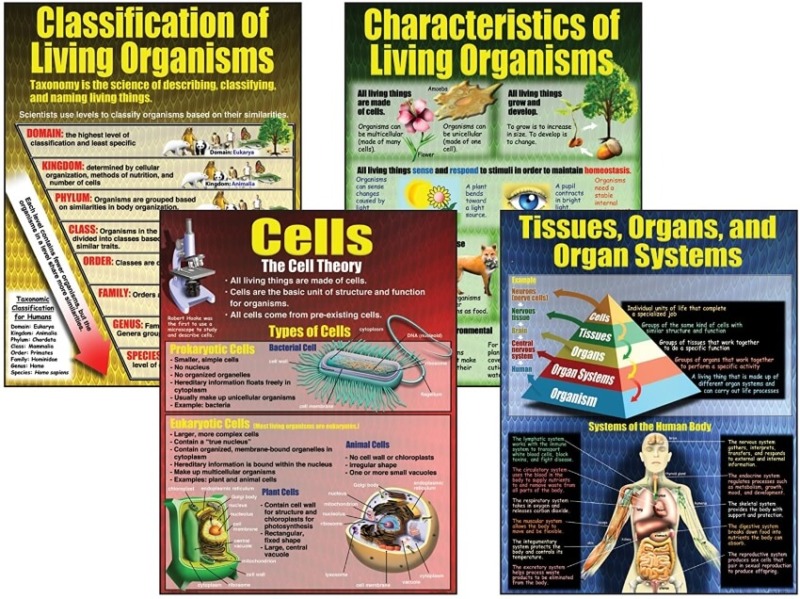 This set of four 17" x 22" posters is ideal for students and teachers alike.
It provides an engaging way to learn about the characteristics of living organisms. The set has four reproducible worksheets. It also includes a teacher's guide that provides clear, concise information.
The posters cover topics such as classifying living organisms, their characteristics, cells, tissues, organs, and organ systems.
Using vibrant diagrams, pyramids, and charts, the poster set provides educational explanations for each topic.
Learning about organisms and what they need to survive and thrive can help viewers understand the value of sustainability. Through these posters, anyone can learn how to begin to protect the environment and contribute to a more sustainable future.
Pros
The posters come flat with no signs of creasing, wrinkling, or puckering.
The poster is made of good material.
Cons
Shipping takes two weeks, but no more.
See Related: What are the Three Principles of Sustainability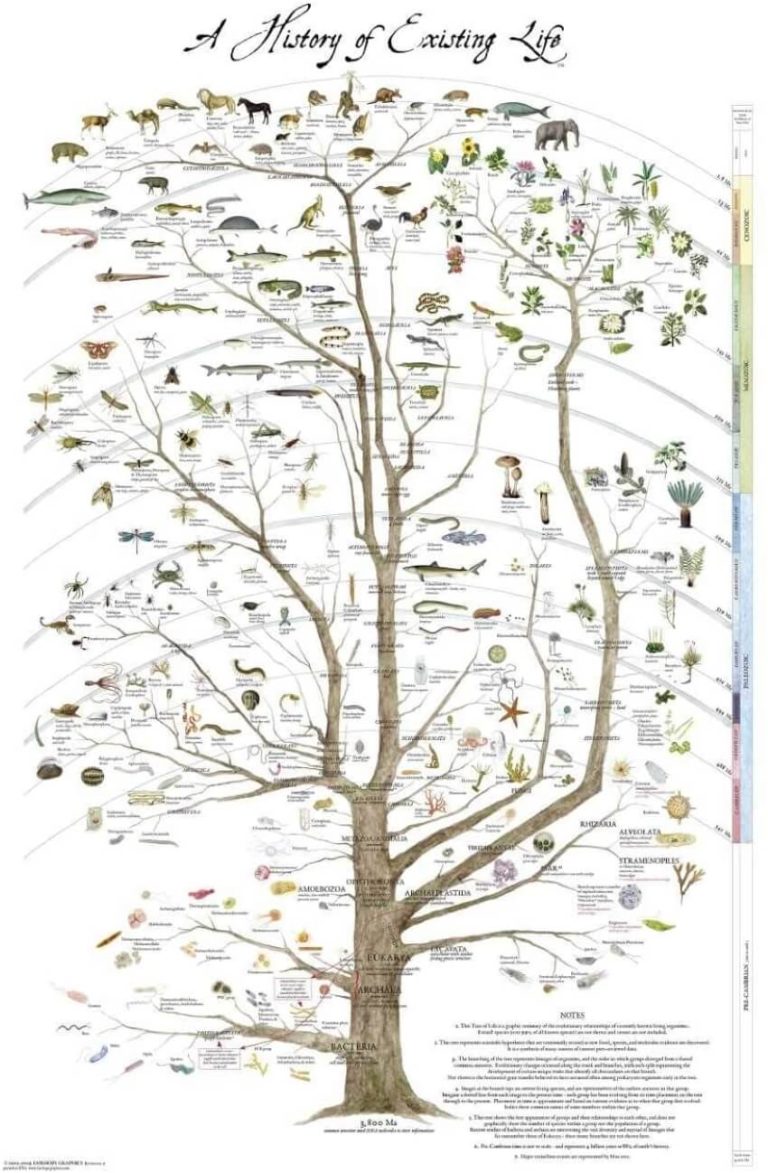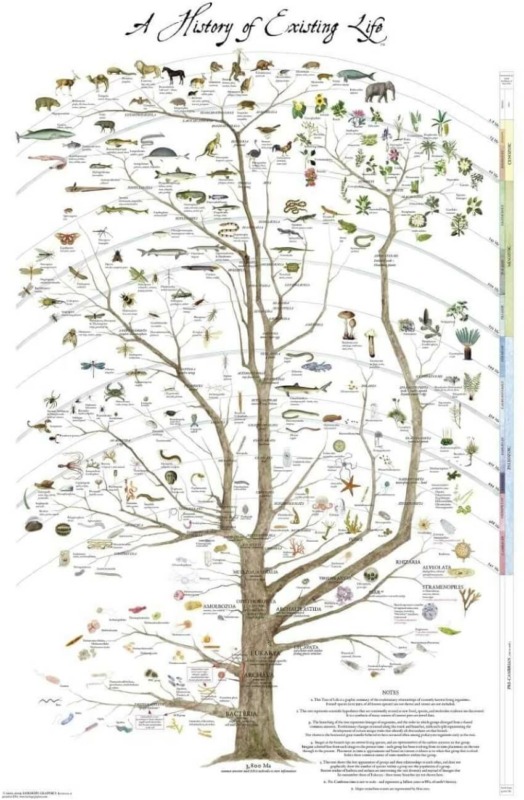 If you love the environment and how biology plays a role in the whole ecosystem, then this poster is just for you. It shows a picture of a tree with different types of organisms displayed on its branches.
The graphics use antique styles to bring a quaint look to this educational poster. The style also helps to set it apart from other posters, giving any owner a unique possession that's also artistic and informative.
Printed on 80# coated stock, this 24 inches by 36 inches poster looks great with or without a frame.
The sturdy material makes it resistant to rips, tears, or creases. It also comes with 24 game cards and a booklet to help owners follow the graphics better and learn about evolution.
Pros
The poster gets delivered in a heavy-duty tube.
It comes with a booklet that explains the animal kingdom.
Cons
The stock is always low on this poster because it's so popular.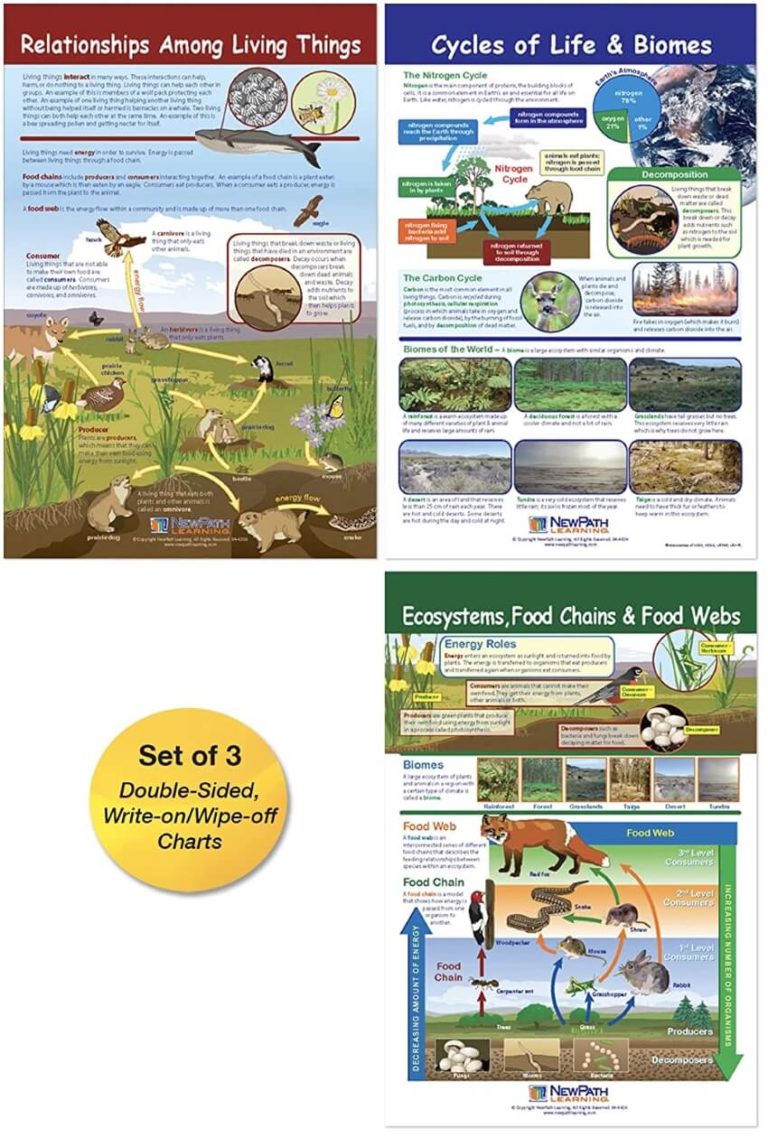 This chart set has three posters. The curriculum topics are related to the ecological system.
The posters explain relationships among animals, life cycles, food chains, and food webs. It's a great resource for students looking to learn more about saving the environment and the earth.
The graphics on the posters and the included activities help students learn more and improve their skills. In addition, the posters provide information regarding national and state standards for ecological conservation.
Pros
These high-quality posters come nicely packaged.
Anyone will be able to read them from far away.
Cons
One customer said they wished the print was larger for bulletin board posting.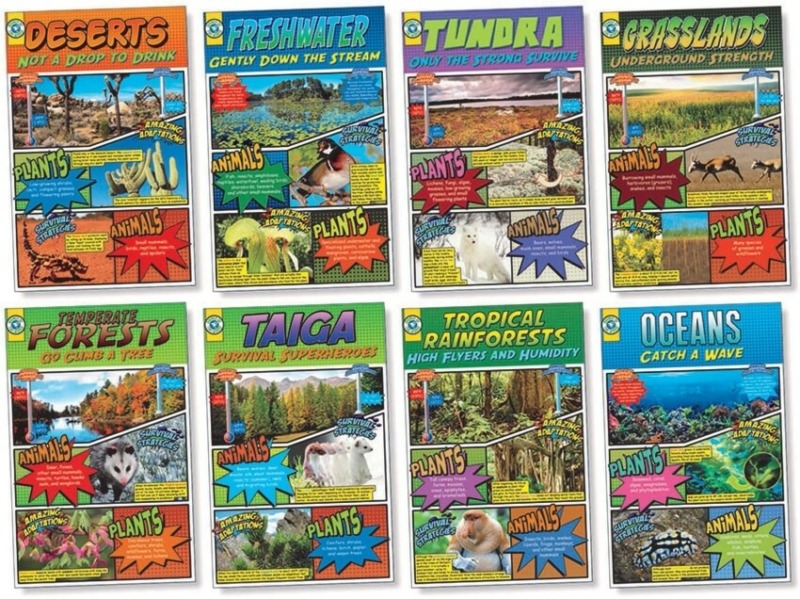 These earth posters are a great way to teach kids about the environment. There is a great deal of information and interesting facts about biomes, which focus on how plants and animals adapt to their environments.
There are many pictures of the biomes, and the paper is very high quality.
The posters explain the features of each biome, such as plants, animals, temperature, and precipitation. Each poster also has nature photographs and interesting facts about plant adaptations and animal survival strategies.
Pros
They're visually appealing and easily capture viewers' attention.
They explain how temperature, animals, precipitation, and animals relate to the ecosystem.
Cons
One person felt the posters were cluttered and hard to read.
#13 – Urban Sustainability – Best Poster About Urban Sustainability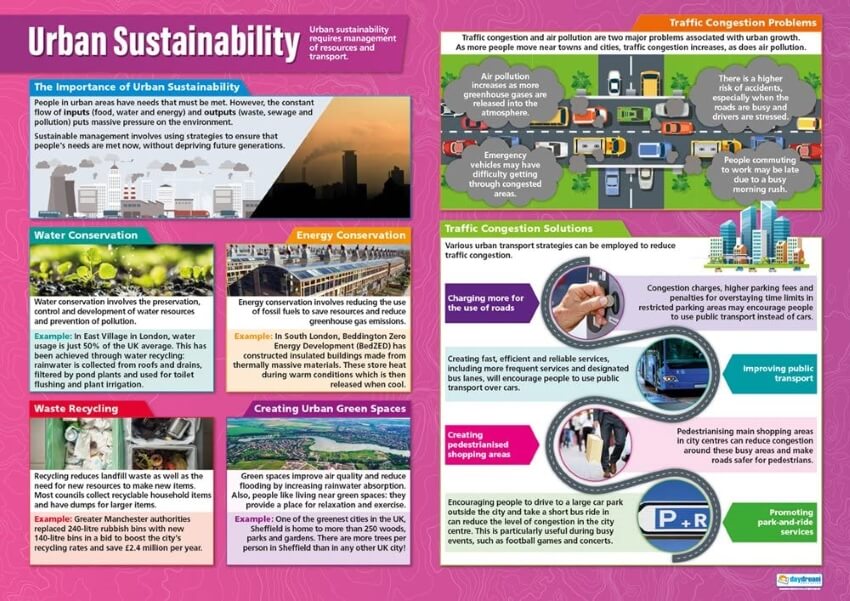 Teachers designed this classroom poster. It helps students learn, engage, and remember more information. It covers the basics of conservation, recycling, and congestion.
It can play a vital role in improving students' understanding of urban sustainability, as well as providing classroom decor. It's 33" x 23.5", so it's ideal for reading from a distance.
These posters are colorful, have beautiful illustrations, and have a lot of valuable information.
Pros
Its large size makes it easy to read from a distance.
It can help spark students' interest in geography while reviewing information.
Cons
According to Amazon's website, it takes 5 to 10 business days to ship.
See Related: What is the Current Greatest Threat to Agricultural Sustainability?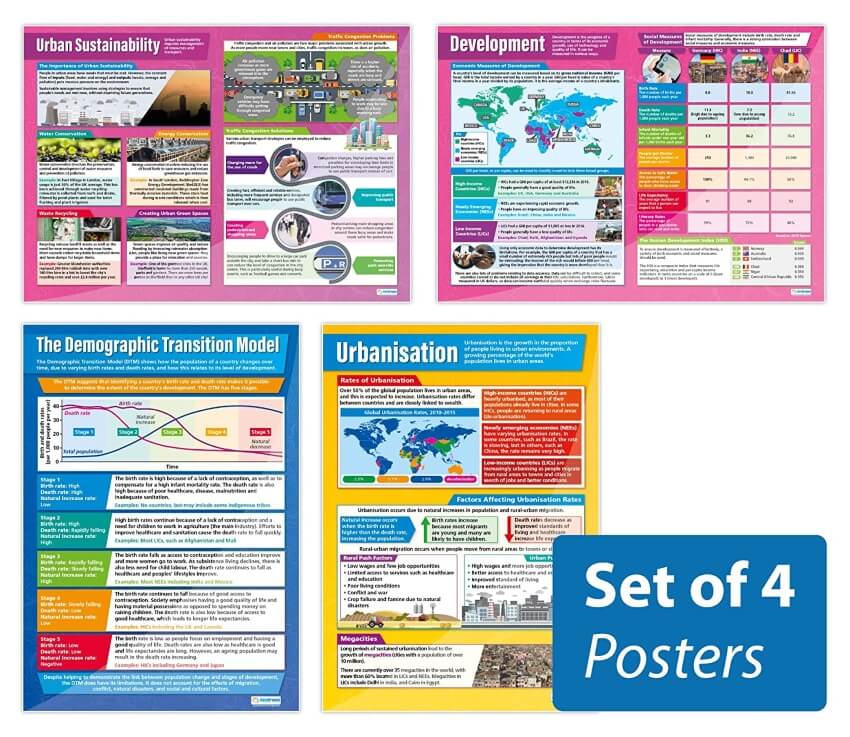 Teachers designed this chart. It's a set of four posters that covers a range of geography topics. These school posters can play an essential role in improving both students' understanding and classroom decor.
They're popular in schools, classrooms, geography teachers, students, tutors, and home school parents and kids. The set contains posters about urbanization, urban sustainability, development, and the demographic transition model.
Pros
Because the posters are large, they can be seen easily from a distance.
They're also engaging and informative.
Cons
According to Amazon's website, it takes 5-10 business days to ship.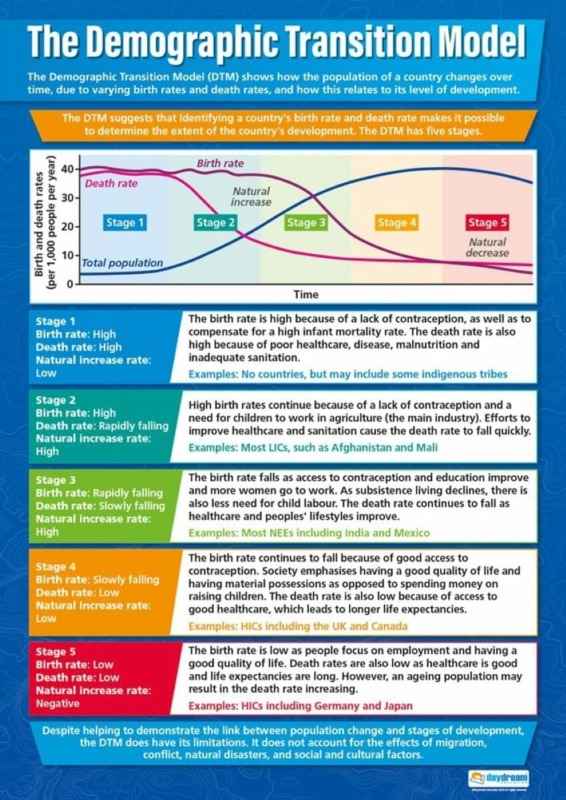 This demographic transition model poster helps students learn, engage, and remember more information. It covers a basic overview of the demographic transition model as a topic and can play a vital role in improving both students' understanding and classroom decor.
Its design helps students understand the demographic transition model better. It has information on the different stages of the demographic transition model and a line graph showing how a country's population changes over time.
The engaging, clear, and colorful designs and images create a fun learning environment where students can excel. The poster can help increase students' interest in geography while recapping key information learned previously.
Pros
Since this poster is large, it can be seen easily from a distance.
It can brighten and decorate any type of learning environment.
Cons
According to Amazon's website, it takes 5-10 business days to ship.
Related Resources