If you are geared towards achieving a sustainable business, you might want to get inspiration from others who have blazed the trail. Some have achieved environmental stability and now gain from the green economy. So, what are some sustainable business examples to follow?
We have prepared a list after careful research on specialized and global businesses. Read on to find out how they are achieved through sustainable efforts and follow their sustainable business examples!
What is Sustainability in Business?
A sustainable business is one in which profitability, environmental concern, and social commitment are in harmony. In other words, it involves the coordination of business activities without having negative impacts on the environment, society, and economy.
Business sustainability is achieved when an enterprise has minimal or zero impact on the global and local environment, community, society, or economy. That is why it is sometimes referred to as a green business.
To create a sustainable business, you should observe all three pillars. The pillars of sustainable investing are environmental, social, and governance (ESG).
Benefits of Business Sustainability
Your corporate sustainability initiatives come with many benefits to your business. We may not discuss them all in detail, but we will just highlight a few.
The following are the apparent advantages of a green company:
Improved brand image and competitive advantage
Increase productivity and cost reductions
Increase business ability to comply with regulation
Attract employees and investors
Reduce waste and greenhouse gas emissions
Good impression on shareholders
Enjoy tax benefits
Attract more consumers
Ensures the continuation of the business
What Can Your Organization Do to Achieve Sustainability?
There are many things you can do to show your sustainability efforts. That will, however, depend on your industry. But many sustainability practices apply to any industry.
You can do the following to become a green business:
Use sustainable materials in the production
Reduce food waste
Responsible use of natural resources
Choose renewable energy to reduce your carbon footprint
Introducing a recycling program.
Minimize travel or use of fossil fuels
Proper waste management
Take part in community projects such as tree planting.
List of Sustainable Businesses to Follow
You can identify a sustainable business strategy from examples. That ensures the continuation of your business and environmental conservation for future generations. The following are the best sustainable business examples to follow:
IKEA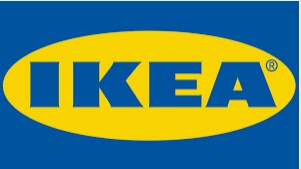 IKEA is one of the few business examples known worldwide for its efforts in achieving sustainability throughout its supply chain and operations. The furniture giant appeals to employees, customers, and stakeholders through its sustainability practices.
The Swedish furniture maker sources almost half of its wood from sustainable forests. The same goes for its cotton suppliers. They all adhere to the better Cotton Standards that minimize water pollution through organic farming practices. The use of chemical fertilizers and pesticides is limited.
When you visit the IKEA store, you will readily see their commitment to environmental sustainability. They source clean energy from solar. Plans are also underway to sell solar panels to customers in the UK and other countries.
The 2012 declaration of IKEA was that it would become 100% powered by renewable energy sources by 2020. It has put efforts towards that goal as part of achieving corporate sustainability.
See Related: What is the Average Tesla Repair Costs? Full Budgeting Guide
Unilever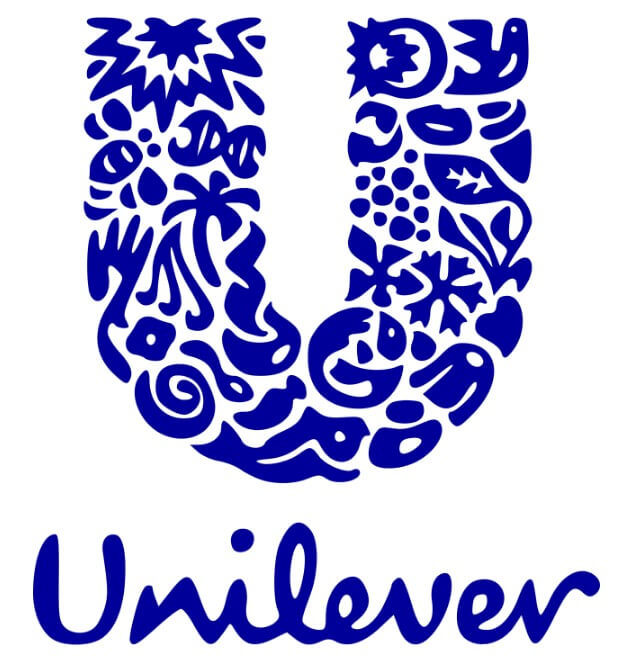 The second on our list of sustainable businesses is Unilever – one of the biggest multinationals in the world. This British company has invested heavily towards environmental sustainability, and it has received its rewards for that. In fact, Unilever has become synonymous with sustainability.
Unilever has a Sustainable Living Plan, a program that sets a sustainable business strategy. It ensures all business operations from material sourcing to supply chain to production go according to the set goals. That also covers energy, water usage, community interaction, and other sustainability ideas.
The main goal of Unilever set in 2010 was to double the business's size while reducing its environmental effect by half. Over the years that followed, Unilever used its resources in supporting corporate suitability initiatives.
Today, Unilever is one of the globally recognized sustainable companies. Its CEO received the Champion of the Earth Award in 2015. That is a prestigious award that every business leader dreams about.
Panasonic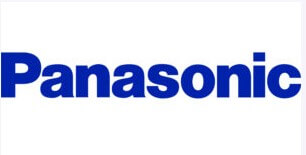 Panasonic may not be as recognized as one of the sustainable companies in the world, but it still sits high on this list. That is because experts have consistently ranked it high for its efforts in reducing environmental impact.
Like all the companies appearing on our list, Panasonic's energy goals can never be underestimated. Whether you want to rate it on energy efficiency or renewable energy use, it will still score high.
Its main contribution towards conserving our environment for future generations is making environmentally friendly products. If you follow Panasonic closely, you will recognize its unique ESG efforts. It has set a hallmark on how similar corporations should embark on sustainable development.
Panasonic has made several moves to stop its employees from driving to work. That is one of the ways to keep carbon footprint in check.
One of Panasonic's latest developments is its partnership with different companies. The aim is to make a demo Sustainable Town in Japan. That will be the world's first example of how sustainability can be achieved.
Allergan

Allergan is a Botox producer that has consistently scored high for many years. We cannot list sustainable companies without recognizing Allergen. Its impacts on the environment are remarkable.
This California-based pharmaceutical giant has proven its efforts towards sustainability for over two decades now. It participates in water conservation, reducing waste and air emissions. It is determined to keep water, land, and air clean.
Allergan has a strict ESG reporting policy on its operations and supply chain. It was awarded for its positive impact on the environment. It received the Environmental Protection Agency's EnergyStar Award in 2016, its fifth title.
Allergan has consistently taken its sustainability initiatives seriously. And as a result, it achieved energy efficiency.
Seventh Generation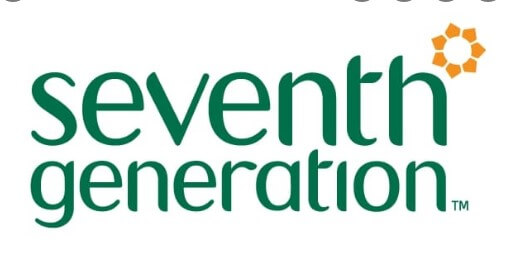 Seventh Generation is a true example of what sustainability means. It not only uses sustainable practices but also creates space for green products. Its house cleaning products have stood out as eco friendly among others with a negative impact on the environment.
We are all aware of how we use cleaning products at home. We wash them down the drain and hope that sewage treatment plants will do their work perfectly. Despite these efforts, chemicals still find their way into the groundwater and waterways.
Water pollution by string and toxic cleaning agents is still a concern in different parts of the world. Luckily, Seventh Generation has set in with greener versions of the products to save our planet for future generations.
The Seventh Generation has met the demand for eco-friendly cleaning products. People have also received them well, showing how people are committed to environmental sustainability.
Patagonia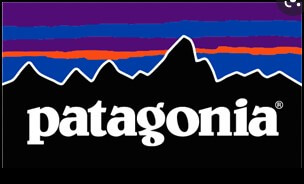 Patagonia is in the limelight of the move towards negative environmental impact by encouraging responsible consumption. Their current running advert encourages people to buy what they need to minimize waste, even if it is their product.
Patagonia has also implemented a program that encourages people to recycle, reuse, and repair their products instead of buying a replacement. The goal is to reduce the environmental footprint through waste reduction.
Patagonia has shown its sustainability efforts through its products and how to reuse locally available materials. The wetsuits are made of rubber, and plastic bottles are used for making parkas. That is a clever way of turning waste into a product worth buying.
This company has gone the extra mile of involving politics in achieving environmental sustainability. It advocates for electing leaders who are environmentally responsible.
IBM
This tech giant is also not left behind. It has proven from time to time its commitment to business sustainability.
IBM has invested in corporate social responsibility and environmental stewardship since the 1960s. Its relentless efforts have been recognized by people worldwide.
IBM's first sustainability report in 1990 and energy efficiency of its data centers won the company an award from European Commissions. Despite the success in achieving business sustainability, IBM has never looked back.
Its current smart buildings strategy reduces demand for natural resources, encourages green procurement, and enhances water resource management. It is one of the most comprehensive approaches to achieving business sustainability.
See Related: Lockheed Martin Corporation ESG Profile (LMT): Is It Sustainable?
New Belgium Brewing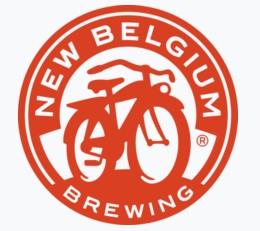 New Belgium Brewing is a Colorado-based brewing company that has set itself as the brewing industry leader in corporate sustainability. It may not have much to show, but its efforts are impossible to ignore.
New Belgium Brewing encourages its employees and customers to ride instead of drive. What other clever way can you reduce your carbon footprint in the brewing industry than that? But that's not all!
New Belgium Brewing diverts almost all its wastes from landfills. That is an approach to reduce land pollution and conserve it for the future.
Also, the brewer has made energy efficiency an integral part of its operations. It is also a vocal company that speaks loudly about climate change. New Belgium Brewing has partnered with like-minded companies to make a better world for us.
Adobe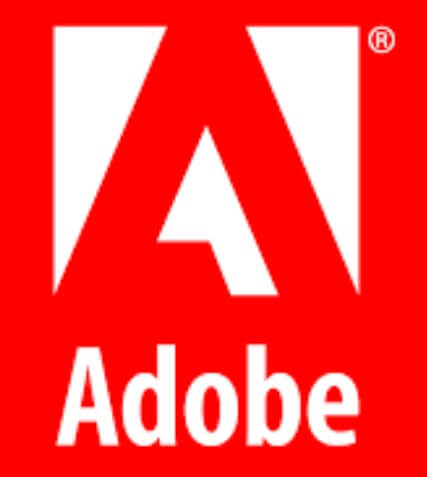 The IT giant has been mentioned as the greenest company by Newsweek, which speaks volumes about its efforts towards achieving it. This well-deserved accolade follows its eco-friendly operations and innovations.
Adobe has achieved LEED certifications for most of its workstations. An example is retrofitting a historic building in San Francisco.
Adobe also has ambitious sustainability goals that warrant its ranking on this list. It has set a net-zero energy consumption and reduced packaging. The company has realized how its plastic packaging has been hurting the environment. As a result, it has embarked on changing the story.
Another commendable approach to business sustainability by adobe is the reduction of water usage. The company has consistently tried to use less water since 2000 and is still putting more effort towards achieving the set goals. It opted for installing eco-friendly fixtures and using native plants for landscaping.
Nike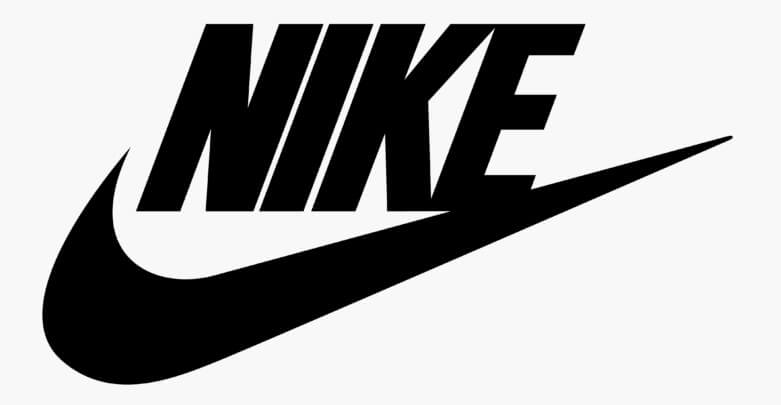 Well-known Nike became the top outdoor clothing brand on Morgan Stanley's list in 2015. It is not well known for achieving corporate sustainability (in fact it has a reputation for the opposite), but it has since striven to re-write its story.
Nike's success in this area over such a short time is due to its dedication to ESG reporting on supply chains and production practices. Its mobile application helps designers and consumers to compare the environmental impact of different fabrics.
Nike has also followed the trails of other sustainable businesses in encouraging consumers to recycle or reuse their products. It is an effort to reduce waste.
Nike redesigned its boxes and packaging materials to reduce solid waste. It also committed to reducing chemical effluents from its manufacturing process and invested in energy-efficient equipment.
Lastly, Nike is a key player in the intended innovation to ensure sustainable processing of raw materials into products. These are enough efforts that put it right above many sustainability companies.
PepsiCo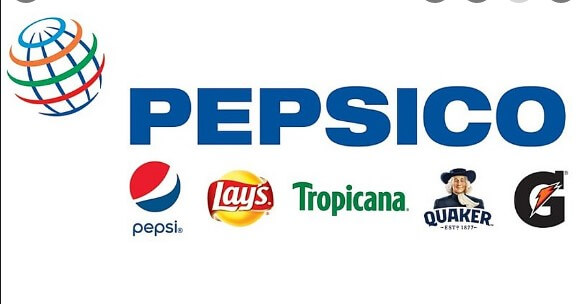 PepsiCo is one of the world's leading food-processing corporations with remarkable sustainability goals recently introduced. It is one of the sustainable businesses examples on this list that submit its sustainability goals annually.
Among the company's immediate goals are to develop a diverse workforce and improve human rights.
This enormous global brand has adopted sustainable business practices to minimize greenhouse gas emissions and the overall impact of climate change. It operates in such a way to reduce its demand for natural resources, thereby protecting the natural environment.
PepsiCo plans to drastically reduce sugar and fats in its soft drink products by 2025 – not only does this reduce the need for resources, but it also makes for healthier consumers, which has countless positive knock-on effects on a societal level. Its other plan is to adopt a new sustainable design that will see all its packaging materials recyclable.
Ford Motor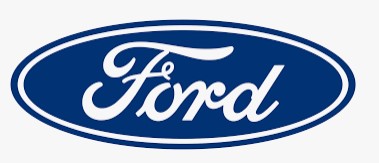 Ford is one of the most reliable companies in the automotive industry. Most of its models are used worldwide, but that is not why it appears on this list.
Ford as a company has increased the use of renewable materials in making automobiles. They have some remarkable statistics to back that up.
Ford managed a global waste reduction by 5.5% in 2018 only and a resounding 14.5% in water usage reduction since 2011. It aims at achieving 100% renewable energy for all its manufacturing factories by 2035.
We are also aware of the millions the company invests in the sustainable design and manufacture of electrified vehicles. Lastly, its effort in public support is not news anymore. It celebrates diversity and improves people's lives for the better.
See Related: MetLife, Inc. ESG Profile (MET): Is It Sustainable?
General Mills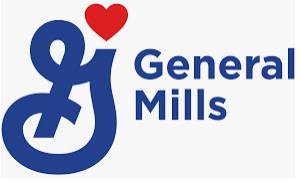 These days, General Mills mainly focuses on climate change, water conservation, and supply chain improvement. The company supports the humane treatment of animals and improves the social and economic impact of its products.
Today, most products used by General Mills are sustainably sourced, and it aims at making it 100%. The company invests millions in sustainability initiatives and sustainability development. What it covers includes health human rights support. It also puts much effort into improving its global responsibility issues whenever possible.
See Related: Different Sustainable Infrastructure Examples
Xylem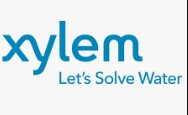 Xylem is a water technology provider that ensures quality and safety while reducing waste. It has a team responsible for sustainability performance and reporting. The company always strives to make one of the valued world's resources available now and in the future.
Xylem is committed to optimizing water management, pollution, and reducing waste in landfills. Through its efforts, Xylem has achieved remarkable milestones in water usage reduction and greenhouse gas emissions.
Xylem's efforts have been recognized by Forbes, Fortune, and Global Water Awards as one of the world's leading companies that focus on the safety of the local community and global community.
FAQs
Which company is most sustainable?
A sustainable company is one that operates in a way that minimizes its negative impact on the environment and society while maximizing its positive impact. This includes reducing waste and emissions, using renewable resources, and promoting social responsibility. While there is no one company that can be deemed the most sustainable, some examples of companies that prioritize sustainability in their operations include Patagonia, Unilever, and Interface.
Which companies are becoming sustainable?
Sustainable companies are those that prioritize environmentally-friendly practices and aim to reduce their carbon footprint. Many companies are becoming sustainable as consumers become more conscious of the impact of their purchases on the environment, and as governments implement regulations to reduce emissions. Some companies are also recognizing the cost-saving benefits of sustainable practices, such as reducing waste and energy consumption.
What are examples of sustainable business?
Sustainable business is a business model that prioritizes environmental and social responsibility alongside profitability. Examples of sustainable businesses include Patagonia, a clothing company that prioritizes ethical and sustainable sourcing, and Tesla, an electric car company that aims to reduce carbon emissions through sustainable transportation.
Another example is Ben & Jerry's, an ice cream company that sources its ingredients from sustainable and fair trade sources while also supporting social and environmental causes through its business practices.
Is Starbucks a sustainable company?
Starbucks is a sustainable company that is committed to reducing its environmental footprint and increasing its positive social impact. In 2021, the company announced a set of ambitious goals to become more environmentally friendly, including a commitment to become "resource positive" by storing more carbon than it emits, conserving water, and reducing waste.
Additionally, Starbucks has a long-standing commitment to ethical sourcing and supporting coffee farmers, which helps to promote social sustainability in the coffee industry.
Kyle Kroeger, esteemed Purdue University alum and accomplished finance professional, brings a decade of invaluable experience from diverse finance roles in both small and large firms. An astute investor himself, Kyle adeptly navigates the spheres of corporate and client-side finance, always guiding with a principal investor's sharp acumen.
Hailing from a lineage of industrious Midwestern entrepreneurs and creatives, his business instincts are deeply ingrained. This background fuels his entrepreneurial spirit and underpins his commitment to responsible investment. As the Founder and Owner of The Impact Investor, Kyle fervently advocates for increased awareness of ethically invested funds, empowering individuals to make judicious investment decisions.
Striving to marry financial prudence with positive societal impact, Kyle imparts practical strategies for saving and investing, underlined by a robust ethos of conscientious capitalism. His ambition transcends personal gain, aiming instead to spark transformative global change through the power of responsible investment.
When not immersed in the world of finance, he's continually captivated by the cultural richness of new cities, relishing the opportunity to learn from diverse societies. This passion for travel is eloquently documented on his site, ViaTravelers.com, where you can delve into his unique experiences via his author profile.