Green finance is a rapidly growing industry that continues to grow. It's a way for businesses and consumers to reduce their carbon footprint without breaking the bank. There are many green sources, from solar energy projects to recycling initiatives- so what type of green financing will you choose?
The green finance sector relies on various forms of finance that assist in developing and implementing environmentally sustainable business practices, goods, and services.
What is sustainable finance?
Sustainable finance is a subset of traditional financing and investing that seeks to place capital into projects reinforcing sustainable development.
The objective is to enhance mitigation and adaptation efforts to combat climate change by providing financial resources to opportunities in various asset classes.
This is achieved on various levels, from the private sector, pension funds, central banks, and non-profit organizations worldwide.
Some examples of sustainable finance include green loans or bonds, renewable energy equity financing, carbon credits, public institutional equity investing, and more.
Why is sustainable finance important?
Forests and agriculture have a combined market value of more than 30%, but they receive practically no climate finance. At the global level, the Bonn Challenge set ambitious restoration goals for 350 million hectares of land to be restored worldwide by 2030.
The UN Decade for Ecosystem Restoration began its mission and will help increase restoration funding. According to a report published by The Nature Conservancy, humanity will require at least $200 billion in 2030 to reverse biodiversity and climate deterioration.
Beyond this, there is still significant work ahead to meet the 2030 UN sustainable development goals as well as the many sustainable development goals outlined by private and public companies.
UN Environment is also active in setting industry standards and regulations, tracking pollution levels at polluters to ensure they comply with regulations, and giving training courses on reducing carbon footprints.
A concerted effort from the local to the global level is required to fill that massive funding gap. This is why a pressing global agenda exists for a greater transition to sustainability.
See Related: Quotes About Sustainability to Know
How does this financing work?
Green financing and green finance refer to alternatives to traditional forms of money. Sustainable finance is a method of using life insurance policies, annuities, IRA accounts, 401(k) plans, and even mutual funds in such a way that they generate money without investing in the stock market or unsavory industries like fossil fuels.
Social trading is another form of green finance to explore. It's when you trade products with someone on the internet only to assist one another, and it's done for free! Both parties profit from it, but some precautions need to be taken.
See Related: Best Environmental Stocks to Invest in Today
Who are the key providers of sustainable finance?
Corporations play an important role and are the primary channel of climate funds through CSR initiatives and investments in multiple business sectors, including renewable energy and transportation.
Banks are important players in mobilizing green investments from funds used in the green industry. International financial institutions can support an efficient scaling up of green technology projects using new methods of financing, e.g., green bonds and carbon trading.
National governments, financial regulators, and even central banks determine the level of public funding earmarked for green investment and institutional support. Stock exchanges often specialize in green and sustainable investments.
See Related: Best Sustainable Robo-Advisors for SRI & ESG
How does sustainable finance attract investors and catalyze private investment?
The main financial instruments for a sustainable business are equity and debt. Debt financing comes in two different forms: loans and bonds.
Green investments are implemented by firms using leverage to reduce the perceived risks of the investment project to attract private investors to back them. Investments typically manage risks using lending or credit guarantees from public banks.
This transfers the risk of the investment to the institution, which merely acts as a loan guarantor. Climate funds and impact investors can choose a corporation's most senior debt position (subordinated debt ) and pay the best amount when liquidated if the debt is canceled.
See Related: Worst ESG Companies
How can sustainable finance help support restoration?
In the private sector, initiatives like 1t.org and the New York Declaration on Forests catalyze corporate efforts to achieve greater environmental sanity and efficiency. UNCCD used US public money to raise private finances for neutral land reclamation and wetland mitigation. National funds provide critical funds for land use, trust grants, and forest funds.
See Related: Map of Coal Power Plants in the US [Interactive]
Why is it important to consider green finance when deciding your investments and purchases?
You should consider green finance for two primary reasons when making large investments. The first is financial since green resources are far more secure than many other assets in today's economy.
The second reason, and by far most important to me, is environmental—green innovations do less damage to the planet than other financing or products.
There are a few sorts of financing for sustainability projects since different marketplaces require various service levels, including meeting efforts for corporate sustainability, environmental sustainability, or even finding ways to cut ties with fossil fuel companies. The following are some examples to get you started!
See Related: Best Socially Responsible Banks
Types of Green and Sustainable Finance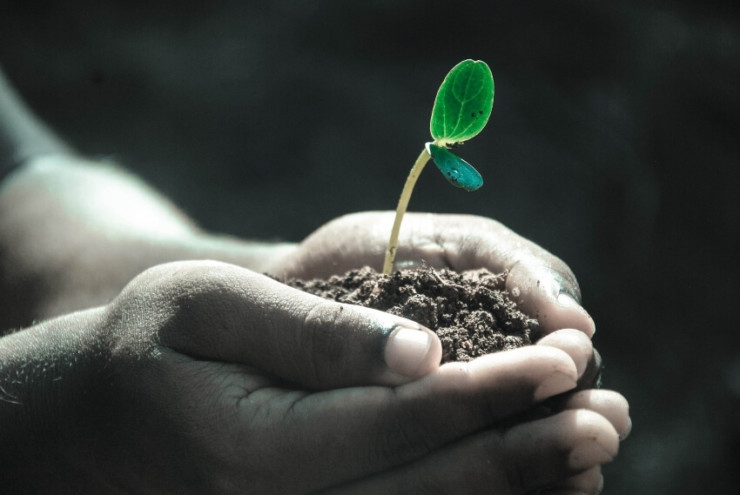 Carbon emission reductions
Carbon emission reductions can take place via emission trading or emission taxes. Other types of carbon emission reductions include changes in technology, processes, or work rules for reducing emissions.
See Related: How to Calculate Your ESG Score
Carbon sequestration
Carbon sequestration is the process of preventing CO2 from being emitted from the atmosphere. Green types of financials can include types of green business operations that prevent carbon emissions, such as a company switching to renewable energy sources and adopting types of emission reduction technologies.
See Related: Most Unethical Banks You Need to Avoid
Recycling
We all know what recycling is, but it's usually a kind of green finance that helps people reduce their energy use by recycling materials rather than tossing them away.
See Related: Most Green Crypto Currencies to Invest In
Examples of Green Financing
There is no limit to green financing in today's age. Socially responsible banks and other investors are finding ways to place equity and debt into investment opportunities that incorporate core ESG principles while helping people and businesses reach their sustainable development goals.
So, obtaining some form of green financing for your home or business is more common than you think.
1) Privately Placed Green Bonds
A green bond is an investment that allows an entrepreneur or business owner to borrow money from private investors using a bond secured against their house.
An investor could make 1-5% on their investment depending on the level of risk, collateral, and stability of the underlying assets.
See Related: How to Get Involved in ESG Investing
2) Renewable and Sustainable Equity
This type of financing is for homeowners and businesses. The most common example is solar power. By setting up solar panels on your home, you can receive tax credits or cash payments in return for the power your solar panels generate. The benefit of this option is that it is stable and guaranteed over a 20-year timescale.
The financing that you receive will likely go to the capital costs associated with installing the solar panels.
See Related: Best SRI and Sustainable Insurance Options
3) Green Mutual Funds
This type of green finance is similar to regular mutual funds, but it invests in companies that provide goods and services that are environmentally friendly.
Conventional mutual funds do not necessarily consider the environment when they make investment decisions, which means green investments are growing in popularity.
See Related: Things to Know About Climate Refugees
4) Solar Bonds
These types of green finance cannot be bought with cash but must be purchased with green energy credits. A business owner can receive 2-4% on their investment depending on the company offering the bond and its history.
See Related: Social Impact Examples You Need to Know
5) Green Mortgages
In the United States, only homeowners with existing traditional loans can take advantage of these types of green finance. They may save money by utilizing forms of renewable energy, like solar panels, offered through various kinds of green financing.
A regular mortgage will pay off standard types of loans early and may even help you qualify for alternative types of green financing with 0% interest. Check these top ethical mortgage lenders out there.
See Related: Best Alternatives to Yahoo! Finance
6) Green Credit Cards
Waste Management powers its green finance through green credit cards, which earn additional rewards for green financing for every dollar spent with Waste Management.
If you spend a decent amount of capital on green projects each month, this option could be worth looking into.
See Related: Best ESG Fund to Invest for Impact
7) Green Stocks
If you already invest in various types of green finance, it's easiest to purchase this type. You'll receive diverse sorts of green financing at the same kinds of investments as your other forms of finance.
However, if you don't already have any types of green finance, you can easily discover them among the many companies that appeal to you.
See Related: How to Start Investing in Women
8) Renewable Energy Credits
Renewable energy credits are not necessarily a source of capital but rather help reinforce the demand for sustainable investing. These can be bought as either direct investments in solar panel systems or to offset your home's carbon impact by utilizing types of power generated elsewhere.
There are many different types of financing out there, but not all types are equal – some require you to have specialized knowledge or skills that most people don't possess.
However, if you're curious about the environmental benefits or you are passionate about investing in companies that perpetuate these types of financial resources, you're in the right place.
See Related: How to Buy Carbon Credits [Step-by-Step Guide]
Final Thoughts
To summarize, the green finance industry is growing rapidly. It's a method for firms and customers to reduce their carbon footprint while not breaking the bank.
There are many various sorts of green financing available for asset owners and businesses, including solar energy projects and circular economy programs, so which kind will you pursue?
If you're curious about the environmental benefits or are passionate about investing in companies that perpetuate these financial resources, join our newsletter! We'll send regular updates on how we can help you or your business can succeed with sustainable solutions.
See Related: Ways to Start Investing in Vertical Farming
FAQ
What are green finance products?
Green finance is a rapidly growing industry that continues to grow. It's a way for businesses and consumers to reduce their carbon footprint without breaking the bank. There are many types of green finance, from renewable energy projects to recycling initiatives and carbon reduction to combat climate change.
What is green finance, and why is it important?
Green finance is funding that helps reduce a company or consumer's carbon footprint without breaking the bank. Everyone's needs and opportunities are different, which is why many types of green finance are continuously evolving.
This type of financing is important because green projects are generally very capital intensive, meaning that most new projects would go unfinanced without dedicated funding for development.
What is sustainable finance? What are its objectives?
Sustainable finance is a term that refers to types of green finance that center around investing in companies, projects, and ideas to generate a positive effect on society and the environment.
It can also refer to any steps taken by people or businesses that will have a reduced environmental impact. This includes anything from choosing energy-efficient products to using more sustainable processes in manufacturing.
The objectives are wide-reaching, but most would agree they include the following:
Living within ecological boundaries
Long-term economic and sustainable development for all persons on earth
Achieving an equitable distribution of capabilities and technologies worldwide over time, with particular attention paid to the developing world, where most population growth is expected.
Green financing types:
Renewable energy
Electric vehicles and infrastructure
Water conservation and infrastructure assets
Waste management and recycling initiatives
Biodiversity conservation and ecosystem services
Social impact investing and Microfinance
Financing such carbon markets, green bonds, sustainable development bonds
The types of green finance positively affect society and the environment by decreasing our reliance on fossil fuels. Businesses that invest in environmentally-friendly business practices see benefits such as increased revenue, brand loyalty, and trustworthiness.
Many types of green finance are also great investments for businesses due to the ROI (Return On Investment). For example, the types of green finance surrounding water conservation help reduce costs for companies already in drought-prone regions or create new cost savings where there was once only dry land.
What is a green finance framework?
A green finance framework is the collection or collaboration of companies and tools that enables financing for sustainability via environmental impact measurement. This includes, but is not limited to:
Trusts and banking initiatives like Acumen's Opportunity Fund set a minimum threshold of social benefit and invest at least one dollar for every dollar invested;
profit-sharing banking models like Unitus Wealth's GroVia Soap Bank Investment;
Market-based investments such as Climate Change Capital's Green Growth Equity Fund measure the broader economic contribution of low-carbon activities on a company's balance sheet in different clean technologies.
In light of climate change, there has been an acceleration in climate-related financial products, which have been adapted from existing types or have been created to address the global challenge. Green finance has become an important topic in today's economy, with many kinds of capital finance available to businesses and consumers.
Related Resources
Kyle Kroeger, esteemed Purdue University alum and accomplished finance professional, brings a decade of invaluable experience from diverse finance roles in both small and large firms. An astute investor himself, Kyle adeptly navigates the spheres of corporate and client-side finance, always guiding with a principal investor's sharp acumen.
Hailing from a lineage of industrious Midwestern entrepreneurs and creatives, his business instincts are deeply ingrained. This background fuels his entrepreneurial spirit and underpins his commitment to responsible investment. As the Founder and Owner of The Impact Investor, Kyle fervently advocates for increased awareness of ethically invested funds, empowering individuals to make judicious investment decisions.
Striving to marry financial prudence with positive societal impact, Kyle imparts practical strategies for saving and investing, underlined by a robust ethos of conscientious capitalism. His ambition transcends personal gain, aiming instead to spark transformative global change through the power of responsible investment.
When not immersed in the world of finance, he's continually captivated by the cultural richness of new cities, relishing the opportunity to learn from diverse societies. This passion for travel is eloquently documented on his site, ViaTravelers.com, where you can delve into his unique experiences via his author profile.