Supercharger stations are Tesla's solution for the fast charging of EVs (electric vehicles). The company has invested a big sum of money to build a network of superchargers in the US and other countries to make it easy for Tesla users (and now many other EV users) to travel freely.
With more than 30,000 Supercharger Stations around the world, Tesla has the largest fast-charging network worldwide. The primary goal of these stations is to provide Tesla owners with travel freedom at a fraction of the gasoline cost.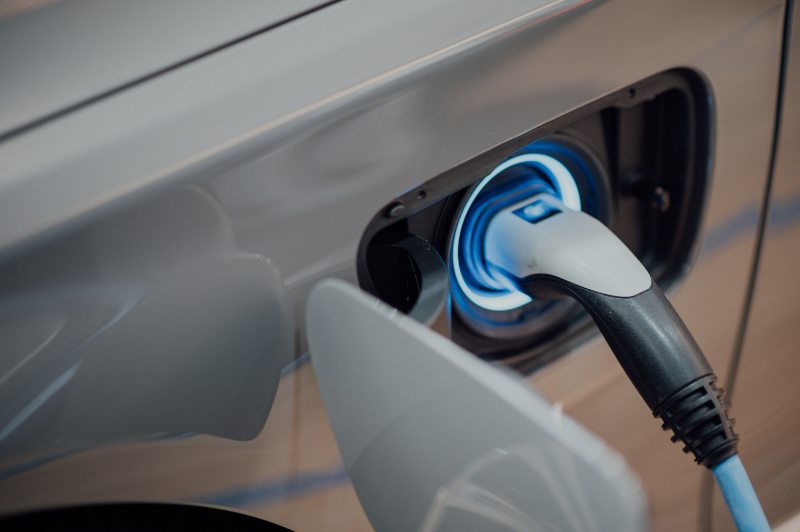 Tesla's Free Unlimited Supercharging
Though Tesla provides several perks to their clients, one of the best-known benefits is Free Supercharging. Free charging is undoubtedly one of the top advantages of Tesla ownership. Whether you own a Tesla or not, you may have heard about this feature at least once.
Apart from the benefits of Tesla's Free Supercharging, it is also one of the most confusing features the company is currently offering (or not offering).
People often have several questions about free Tesla Supercharging, such as:
Does Tesla still offer free supercharging?
Does free supercharging transfer to new owners?
Is free supercharging worth it?
How much is free supercharging worth?
How can I know if my Tesla electric vehicle qualifies for free supercharging?
Can any EV get free supercharging?
These are some complicated questions that put people in doubt. Do you have the same doubts? Well, no worries!
In this post, you will get answers to your questions about the free supercharging of Tesla. So, let's get started.
See Related: Tesla Road Trip: 1,800 Miles in 3 Days
History of Tesla's Supercharging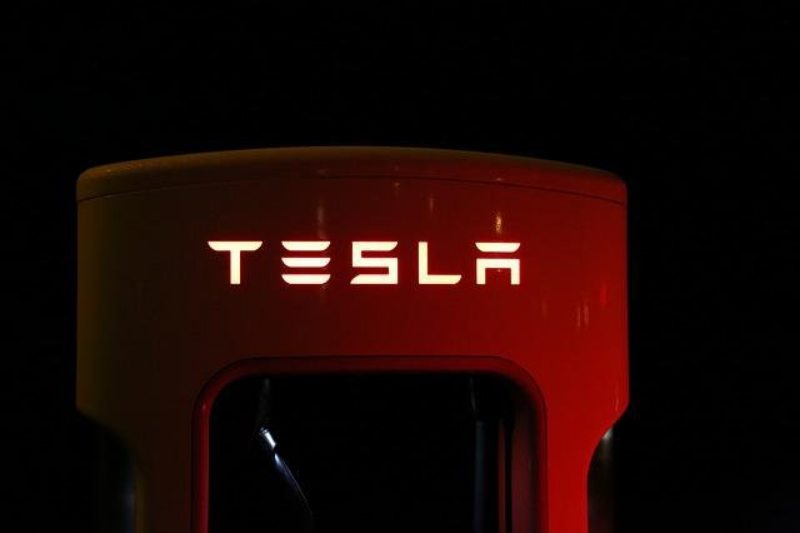 Supercharging has always been a Tesla thing. Once upon a time, when Tesla was a fledgling company, all cars from Tesla got lifetime Free Supercharging. The company offered this perk to attract people and encourage them to buy their electric vehicles.
Until 2017, this supercharging perk was linked to the owner's account instead of the car, making it transferable to new cars. However, the company has brought various changes to its program over time.
For instance, until the company introduced Model 3, customers used to receive free non-transferable supercharging. However, Tesla cut this perk in May 2020.
Free Unlimited Supercharging on Every Referral
Apart from Tesla free charging for life, the company also provided Tesla owners with free 1,500 km supercharging on every referral. This excellent strategy helped the company become one of the leading car sellers in various countries. However, this feature was also rescinded in September 2021.
See Related: How Much Money Do You Save With a Tesla?
A Brief on Free Unlimited Supercharging for Tesla Models
Model S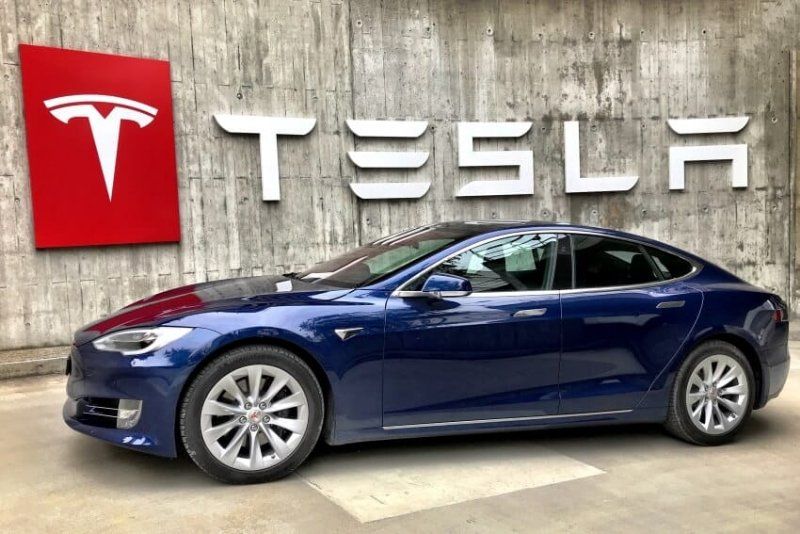 During the launch of the Model S, the company promised Tesla Model S's Free Supercharging for life. However, they terminated this offer as sales increased and charging stations started becoming congested.
Though Tesla removed fully transferable free Supercharging for new Tesla owners in early 2017, this was not applicable to Tesla cars sold between 2012 and 2016. Furthermore, the automaker removed even the mention of Free Tesla Supercharging in May 2020!
See Related: Pros and Cons of Electric Vehicles
Model X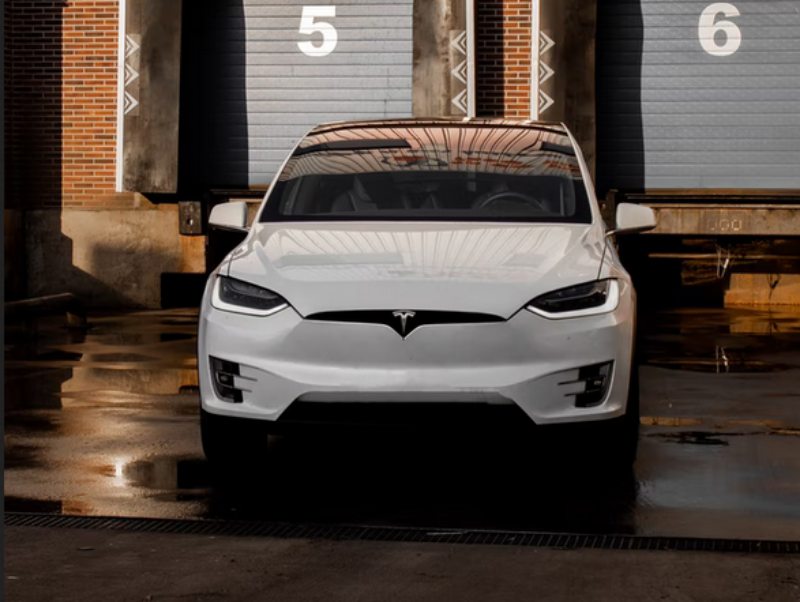 Though they are fairly scarce, it is still possible to find a used Tesla Model X with free supercharging. Like the Model S, this model has also been tied to several promotions for free supercharging. However, fully transferable unlimited free supercharging hasn't been a part of the equation since 2017.
After that period, a Model X may or may not have free supercharging for the current owner. Similarly, since May 2020, no new Model X had this option.
The only way to get a used or new Model X with the free supercharging feature is to purchase a pre-2017 model from the company or a private seller. Also, make sure to confirm that the free charging is transferable.
See Related: How to Use a Tesla Powerwall Without Solar: Is It Possible?
Model 3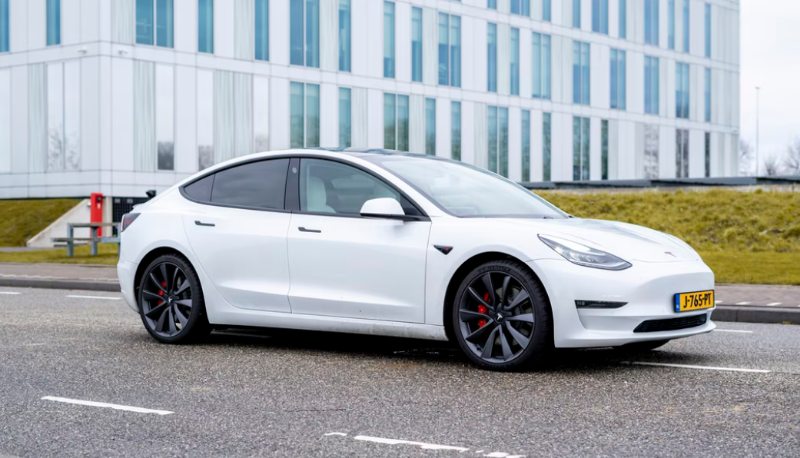 Tesla Model 3 came with free supercharging for life for a short interval during 2018-19. But, this applied only to the first owner of the car. This promotion was a part of Tesla's referral program and was limited to new purchases through a code.
In 2020, the company offered a year-end incentive to buyers of the Model 3. They gave one-year non-transferable free charging access to those who took their car delivery between 12th and 31st December 2020.
See Related: How to Invest in Electric Car Charging Stations
Model Y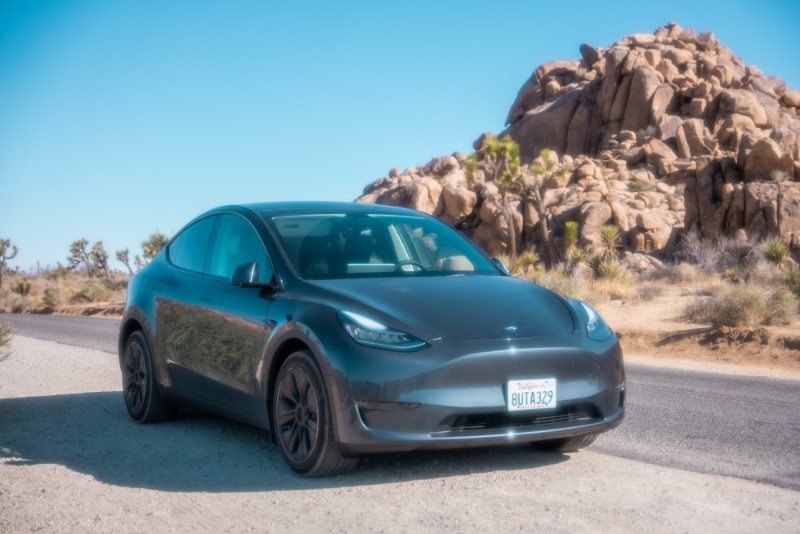 The Model Y has never been part of Tesla's Free Supercharging promotions. If the automaker continues to come up with this program later, it's predictable that this model will have to pay for supercharging.
With all these variations of free charging of Tesla between Models S, X, 3, and Y, it is challenging to determine whether or not your car qualifies for this perk. This brief gives a good idea of which Tesla vehicles could have free supercharging and which don't.
See Related: Best Tesla Car Insurance Options
Tesla Supercharging: Important Questions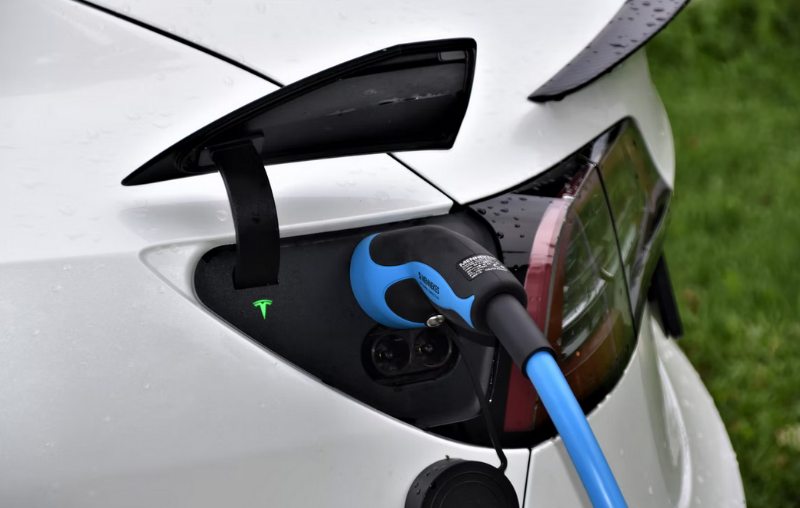 If you have recently bought or already own an old Tesla model, you might be wondering — "Does my Tesla still have free supercharging? How can I find out?"
Well, this section is about clearing your doubts about Tesla's free unlimited supercharging.
1. How to check if your Tesla car qualifies for Free lifetime Supercharging?
There are a few ways that you can follow to find out if your Tesla has free lifetime supercharging.
Talk to Tesla Directly
Reaching out directly to Tesla is the easiest method to determine if your car qualifies for free supercharging. You may contact them via chat or phone. Though it could be hard to talk to someone, finding out whether your Tesla qualifies for Free lifetime Supercharging perks might be worth the wait.
Before contacting Tesla, make sure to have your VIN (Vehicle Identification Number) handy.
Chat with Tesla
Models S, X, and 3 are eligible for free lifetime charging. Visit www.tesla.com to find out if your electric vehicle qualifies for free supercharging. For more details on Tesla's supercharger network, check out here.
Check Out Your Tesla User Account
Log in to your "My Tesla" account.
Select "Manage" and then "View Details".
Now, you will see the "Free Unlimited Supercharging" option.
Note that you will not be able to find out here whether or not free unlimited supercharging is transferable.
2. Does Tesla still provide free supercharging?
Simply put; Yes. Simply put; Tesla still offers free supercharging perks but only on selected Tesla models. You can follow the methods mentioned above to check the availability of free supercharging on a specific Tesla car.
3. Does free Supercharging transfer to new owners?
Tesla has come up with different levels of free supercharging promotions to boost their sales in the past. This perk was initially transferable to subsequent owners in private sales. However, this isn't the case recently.
4. Is Tesla Free Supercharging worth it?
The simple answer is; Yes. Superchargers are Tesla's solution for the fast charging of their electric vehicles. Charging your Tesla for 15 to 30 minutes at a supercharger station is all you need to top up your battery and get back on the road.
Also, since Tesla has built a great network of superchargers in the US, Tesla owners can travel almost anywhere in their cars.
Moreover, transferable unlimited free supercharging is an excellent selling point when you put your car for sale on the market.
5. How much is free supercharging worth?
Free Supercharging is Tesla's well-known early perk. This feature offers several benefits to Tesla owners:
Fast charging
Increases the resale value of your Tesla car
Makes it easier for you to sell your Tesla vehicle
6. How to use Tesla's Supercharging?
The key to using the Tesla supercharging network is to understand that Supercharging is not designed to charge your vehicle's battery to 100%.
Supercharger stations are set up to help Tesla owners to charge their vehicles' batteries to the point that they have enough power to reach out to the next station on the route until the destination.
7. How much does it cost to supercharge your Tesla?
The supercharging cost depends on the electricity you put into a car. It is measured in kWh. The price per kWh varies from one charging station to another and in some regions by the time of the day.
To check the charging cost, locate the supercharger station on your car's map and browse the information. It will show the number of chargers at the location and how many are free.
8. How much money can Tesla's charging save you every year?
The cost of charging a Tesla's battery is less than a full gas tank. In general, it is around 3.6 times cheaper per mile compared to the cost of fueling a gas-powered vehicle.
Many charging stations cost less than 20 bucks. Also, it is not mandatory to charge your battery to full. You can charge as much as needed to get to the next supercharging station during your trip.
It shows if you take five to ten road trips every year, Tesla can save you hundreds of bucks compared to a non-chargeable car.
See Related: Tips for Buying a Used Tesla
Final Thoughts
This has been an overview of Tesla's free unlimited supercharging. Some Tesla models don't have this perk anymore, whereas some owners are still enjoying this perk.
Moreover, only time will tell what type of free supercharging Tesla will offer to clients in the future. For the time being at least, the return of free supercharging for all seems quite impossible.
FAQ
Can non-Tesla EVs get free supercharging?
Well, most long-range electric vehicles from various manufacturers come with some level of complimentary charging.
These EV manufacturing companies have teamed up with available charging stations to offer a certain amount of free charging to their clients on a vehicle purchase. Some of them are as follows:
– Audi e-Tron GT: Unlimited charging for 3 years.
– BMW i4 and iX: Unlimited charging for the first 30 minutes during a charging session for 2 years.
– Ford Mustang Mach-E, F-150 Lightning & E-Transit: 250 kWh of free charging.
– Toyota bZ4X: Complimentary unlimited charging for 1 year.
– Hyundai Ioniq Electric & Kona Electric: Free unlimited charging for 3 years.
Does unlimited free Supercharging transfer?
Unlimited free Supercharging is a benefit offered to Tesla vehicle owners that allows them to charge their vehicle for free at Tesla Supercharger stations. This benefit is typically tied to the original owner of the vehicle and does not transfer to subsequent owners.
However, there may be exceptions to this policy depending on the specific circumstances and policies of Tesla at the time of transfer. It is recommended to contact Tesla directly for more information on the transferability of unlimited free Supercharging.
How do I know if my Tesla has free transferable Supercharging?
If your Tesla was purchased before September 2018, it may have free Supercharging that is transferable to a new owner if you sell the vehicle. You can check if your Tesla has transferable free Supercharging by looking at the vehicle's account page on the Tesla website or by contacting Tesla customer support. If your Tesla was purchased after September 2018, it likely does not have free transferable Supercharging.
What year Tesla has free Supercharging transferable?
Free Supercharging is not transferable for Tesla vehicles purchased after December 31, 2017. This means that if you purchase a Tesla vehicle after this date, you will not be able to transfer the free Supercharging benefit to a new owner if you decide to sell the vehicle. However, Tesla vehicles purchased before this date may have transferable free Supercharging benefits depending on the specific terms and conditions of the sale.
Related Resources:
Kyle Kroeger, esteemed Purdue University alum and accomplished finance professional, brings a decade of invaluable experience from diverse finance roles in both small and large firms. An astute investor himself, Kyle adeptly navigates the spheres of corporate and client-side finance, always guiding with a principal investor's sharp acumen.
Hailing from a lineage of industrious Midwestern entrepreneurs and creatives, his business instincts are deeply ingrained. This background fuels his entrepreneurial spirit and underpins his commitment to responsible investment. As the Founder and Owner of The Impact Investor, Kyle fervently advocates for increased awareness of ethically invested funds, empowering individuals to make judicious investment decisions.
Striving to marry financial prudence with positive societal impact, Kyle imparts practical strategies for saving and investing, underlined by a robust ethos of conscientious capitalism. His ambition transcends personal gain, aiming instead to spark transformative global change through the power of responsible investment.
When not immersed in the world of finance, he's continually captivated by the cultural richness of new cities, relishing the opportunity to learn from diverse societies. This passion for travel is eloquently documented on his site, ViaTravelers.com, where you can delve into his unique experiences via his author profile.