You might have heard of the Tesla Powerwall battery, currently leading the market in backup generators for its efficiency, quietness, and ability to hook up to solar panels. However, what if you don't want to use a Powerwall with solar? Is there even a way to do that?
The short answer is yes: hook a Powerwall to your regular electricity grid and let it soak in the extra energy.
This will cost you money (whereas solar power would not). It also gets more complicated because obtaining a Powerwall without buying solar panels is difficult.
In this guide, I'll talk about how to get a Tesla Powerwall without buying solar panels, how to install it, and the effects of a Tesla Powerwall on a regular household energy grid. If you're interested in extra power without investing in solar energy, there is a way to do it!
How to Use a Tesla Powerwall Without Solar

To use a Tesla Powerwall without solar, you'll have to go through some unofficial methods. Don't worry–it's not illegal or anything. Getting a hold of a Powerwall is difficult, and you might not have the same resources to set it up.
However, you don't necessarily need the Tesla technicians to hook up a Powerwall to your grid. You only need a few tools, a friend to help you lift, and access to your electrical wiring. If you know an electrician, getting their assistance might also be wise!
See Related: Is It Possible to Get Tesla Free Supercharging?
Buy a Tesla Powerwall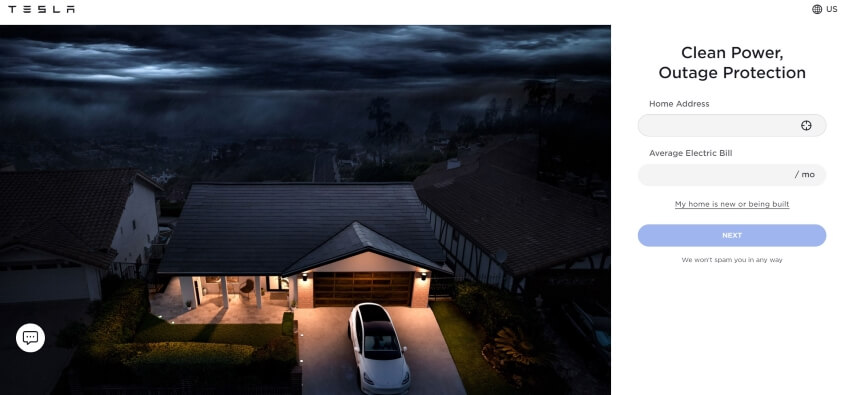 The first step seems easy–buy a Powerwall. You would think that you could go directly to the Tesla website and set up a purchase. However, Tesla only offers Powerwalls as part of their solar panel deals.
If you want to hook it up to your grid and avoid buying panels, purchase a used or refurbished Tesla Powerwall. These are difficult to come by, especially because Powerwalls are highly personalized (like all Tesla products). You can find them online or throughout refurbished stores.
However, if you do come across an available Tesla Powerwall or split the purchase with a friend who wants solar power but not the Powerwall, it is pretty easy to install and
Set Up the Powerwall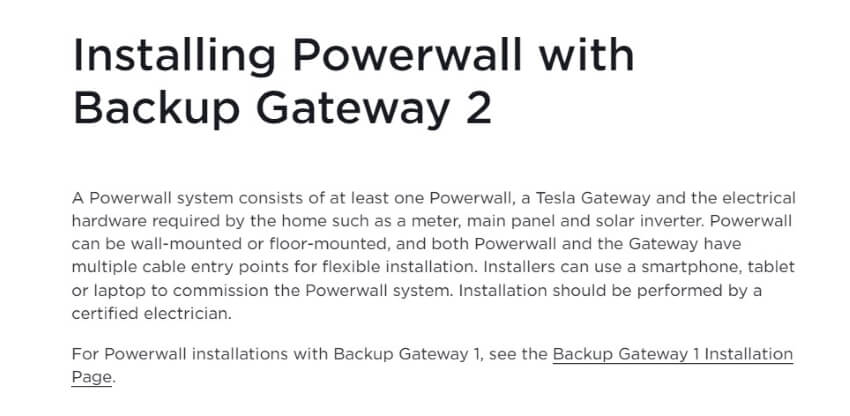 There are several parts to the Powerwall: the unit itself, the universal communicator (an electrical inverter to convert the energy), and the StorEdge electricity meter and autotransformer. If you can set up these properly, you'll be in business with some backup energy!
The Powerwall unit itself needs to be bracketed onto your wall. Follow the instructions carefully and always wear hand and eye protection when using tools. Have a friend lift the unit onto the wall with you–it's not super heavy, just bulky and hard to manage.
You can install the Powerwall battery by attaching it to a wall. Pick somewhere accessible in your house, but know it will take up some space. Most users choose a basement room or their electrical closet if it's large enough.
Hook up the Electricity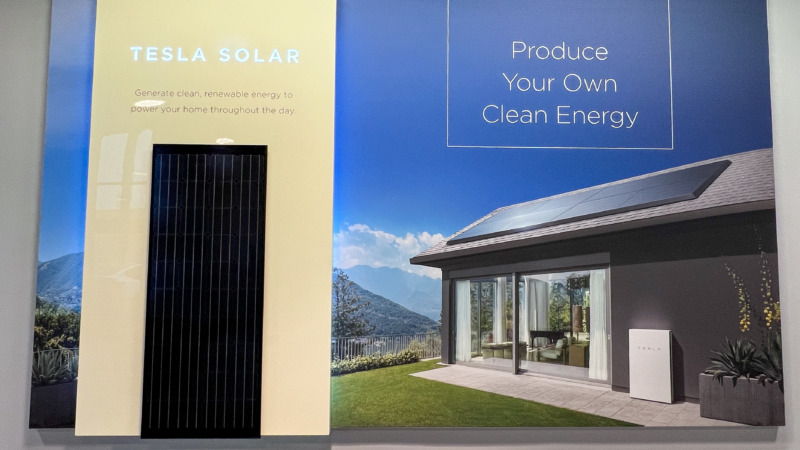 The electricity bits are the more difficult part. You'll have to set them up where they can be accessed but are also out of the way of kids.
Electrical stuff is tricky, and it's always better to have a professional electrician help with this part (it doesn't have to be a Tesla mechanic–your local electrician will do).
The three electrical parts that will connect are the inverter, the electricity meter, and a backup load center. The load center doesn't have to be a Tesla brand and works like a mini fuse box. It houses the essential breakers in the house, so the Powerwall doesn't bust all the fuses the first time it's turned on.
Hooking up the load center will be difficult unless you're lucky enough to have already a smaller fuse box dedicated to essential breakers. However, most people will have to pay to install this so the Tesla doesn't overwhelm the system.
The inverter and meter are external parts; you can turn on your Tesla Powerwall once they're hooked up. I recommend waiting until everything is set up to do this, as it's extremely dangerous if the unit isn't hooked up to the energy source yet.
See Related: How to Store Solar Energy for Later Use
Connect the Inverter to Your Grid
Once the electrical backdrop is created, connecting the Tesla to the power grid is a breeze (again, if you're a professional, hire someone). The inverter connects to the backup load center and the power meter and can be connected to the wifi for maximum efficiency.
The inverter converts electrical energy to storable energy and back when necessary. It can connect to your grid, solar panels, or any external source of electricity. You can convert energy from a different external generator to your Tesla Powerwall.
However, the inverter doesn't just connect to the grid or solar panels. It can connect to the meter and multiple power optimizers (used when installing solar panels). The inverter is the key to the operation–it converts energy and takes out stored energy as needed.
See Related: Tesla Auto Loan Overview
Use the Tesla Powerwall For Backup Power
Once you've connected the energy source to the grid, it will automatically start pulling energy until it's full. The Tesla Powerwall is a big battery, and once it's full of energy, it will shut down and wait to add energy back into the system.
The power meter monitors the levels of the Powerwall battery, the grid, and the house itself. If there is a power outage, the meter automatically switches the Powerwall on and converts the energy back into the house. You'll be able to control this manually.
The main reason to use the Tesla Powerwall without solar energy is to use it as an energy backup. Although you won't save money on electricity or use more clean energy, you will have some electrical independence.
Knowing that you and your family will be safe during a storm or other blackout conditions is vital.
See Related: Best Tesla Solar Rental Alternatives
How Does a Tesla Powerwall Work Without Solar?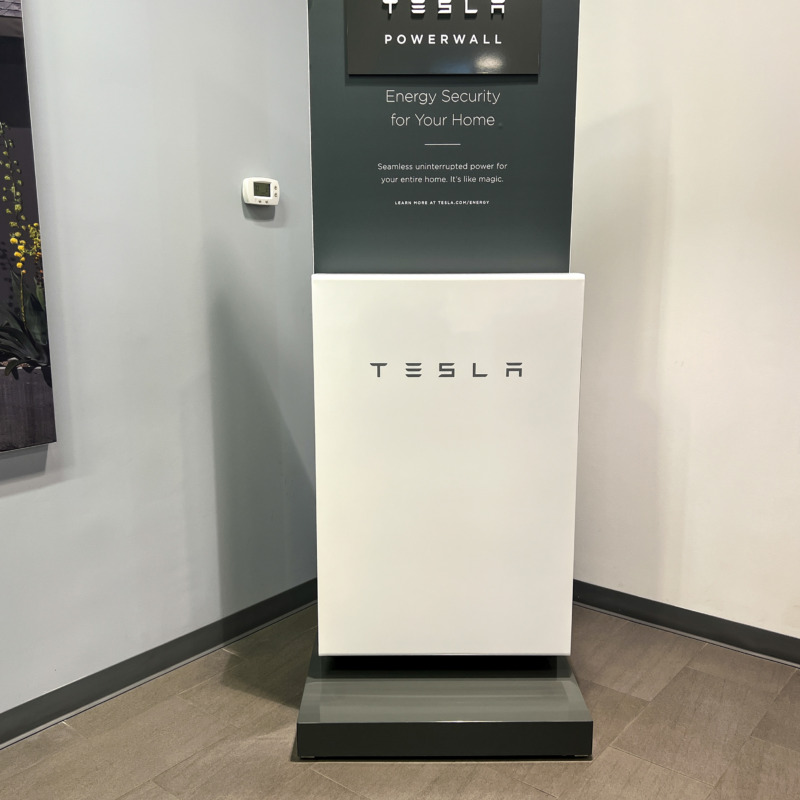 Without solar, a Powerwall works the same way. However, instead of installing solar panels, it's taking the excess energy from the grid. The process of the Powerwall is the same. It's just the source of energy that's different.
The only way that this will affect you is in your energy bill. When Powerwalls take solar energy, they harvest it directly from the sun. The stored energy will come at no extra cost to you. However, a Powerwall that's connected to the grid will take energy from the city and up your power bill.
The Tesla Powerwall might not save you money, but it will provide extra energy. Tesla products are also very energy efficient, so you could use less energy than a grid if you use the Powerwall regularly.
See Related: Best Tesla Financing Rates in the Market
How To Use the Powerwall in Combination with the Grid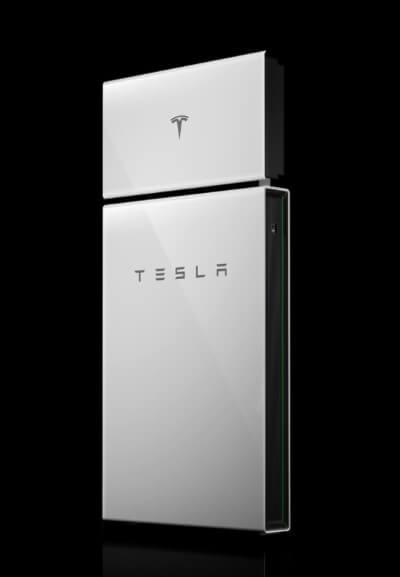 If you are not using solar power, using the Tesla Powerwall as a backup is your best plan. However, some users switch back and forth between Tesla and the city grid to save money. Instead of using the Backup Only power mode, you can switch to Time Based Control.
In some places, energy can be less expensive at certain times of the day. For the extremely savvy Powerwall owner, you can store energy in the Tesla during these times and then use the Tesla when energy is more expensive (usually at night or during dinnertime, when everyone is home from work).
You can use Tesla's Time-Based Control feature to take advantage of the off-peak energy hours and set your house on a timer. Instead of storing energy and releasing it when the grid is down, this system can be set to a timer that you control and will store and release energy as needed.
Time-based control is awesome if you are on a time-of-use plan because it will help your electricity bill go down. You'll have to do some research and discover when the cheapest electricity times are. Set your Tesla to turn on and charge during those times, and then it will be full of cheaper electricity.
Once you've set the charging times, make sure that you set up a discharge time during a more expensive time of day (usually during the day or evening instead of late at night). You might not save as much money as you would with solar, but you can still use it to save on your electricity bill.
Note: If you decide to use the Time-Based Control, you won't be able to use the Tesla Powerwall as a backup option. It will only be set to charge and discharge at certain times, so it might be empty if the power goes out before the Powerwall can charge again.
Tesla is a powerful company when it comes to technology and green energy. However, using solar panels when buying a Tesla Powerwall is not always necessary.
You are lucky if you can find a Powerwall without buying solar panels! This unit is one of the best ways to provide backup energy for your family during an emergency.
See Related: Tesla Road Trip Case Study
Economic Considerations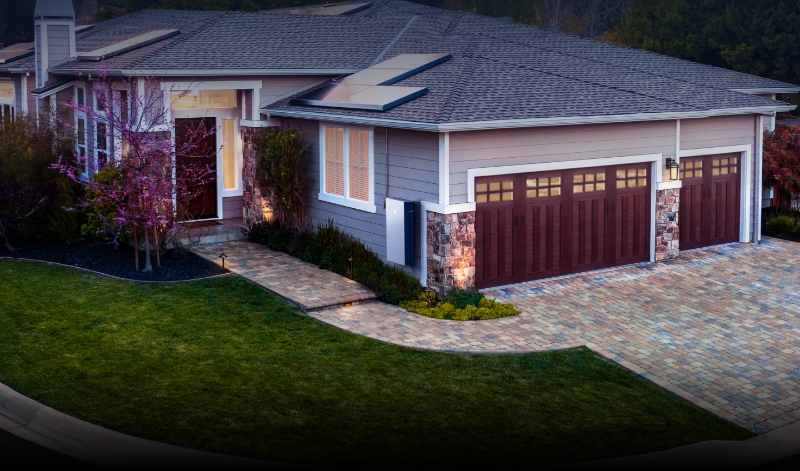 Purchasing a Tesla Powerwall without solar panels has become an option for consumers. This presents an opportunity to analyze the economic aspects of such a decision, including pricing, taxes, and incentives.
The price for a single Powerwall installation without solar panel installation begins at $9,200. This cost is before accounting for taxes and incentives. Consumers should know that obtaining a Powerwall without solar panels can be more challenging, but it is possible.
While utilizing a Powerwall without solar energy presents costs to consumers, it is essential to consider potential incentives. Financial incentives can help offset the initial outlay, making the choice more economically viable. These incentives depend on specific locations and government policies, so individuals must research the programs available in their region.
Taxes play another role in determining the economic aspects of a Powerwall. Remember that the listed price of $9,200 for a Powerwall installation without solar is before taxes. The tax amount varies based on location and other factors, such as personal income. It is wise to seek tax-related guidance when considering this investment.
Though the Powerwall installation comes with costs, some consumers value the devices as a backup solution, decreasing traditional dependence on grid energy and guaranteeing power during outages.
Relevance in Various Regions
In Texas, the Tesla Powerwall proves to be highly relevant, given the state's historical struggle with grid reliability. Recently, blackouts have called into question the power companies' ability to provide consistent electricity. The Powerwall offers a viable solution to this instability, providing residents with power during outages and reducing dependence on the grid.
Moreover, Texas receives ample sunlight, making it an ideal location for solar energy generation. Nevertheless, Powerwall can still be a valuable investment even without solar panels.
In regions where electricity prices vary depending on the time of day, like areas with Time of Use plans, Powerwall allows homeowners to store cheaper, off-peak electricity for later use. This way, they can save on their energy bills despite not having solar panels.
If you're looking for more options, SunRun, a prominent solar and home battery provider, recognizes the importance of backup power solutions, especially in areas susceptible to natural disasters, extreme temperatures, or unreliable grids.
Like Tesla's Powerwall, SunRun's home battery – Brightbox – offers security and peace of mind to homeowners needing an emergency power source. Companies like SunRun and Tesla contribute to the increasing adoption of energy storage solutions worldwide.
Comparison with Solar Solutions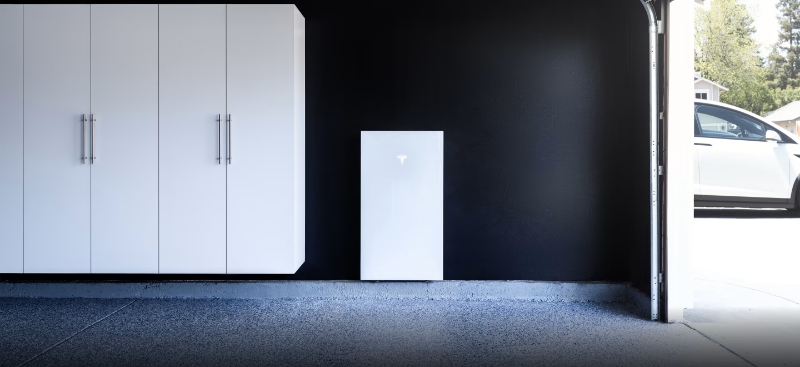 When considering energy storage solutions, evaluating all viable alternatives for compatibility, efficiency, and cost is essential. With the recent update, customers can order it without necessarily bundling it with solar.
This option opens up new possibilities when juxtaposing energy storage options with solar solutions such as solar panels, arrays, and rooftop solar systems.
The company's solar division, Tesla Solar, offers two solar roof designs: traditional solar panels and the Solar Roof. The Solar Roof incorporates solar cells directly into the roof's tiles, creating a seamless integration with the home.
In contrast, traditional solar panels are mounted on the rooftop and convert sunlight into electricity through photovoltaic cells. Solar arrays refer to multiple solar panels connected to enhance energy production.
Independent operation can be beneficial in some settings when comparing standalone Tesla Powerwall with solar solutions. The Powerwall system includes a battery to store excess energy, useful during power outages, peak demand times, or when grid prices soar.
Without a solar power source, a Powerwall relies solely on the grid for recharging, lacking a solar solution's self-sustainability and environmental benefits. The most efficient approach often lies in combining the Tesla battery system with solar solutions like solar panels, arrays, or rooftop solar.
Pros and Cons of Powerwall Without Solar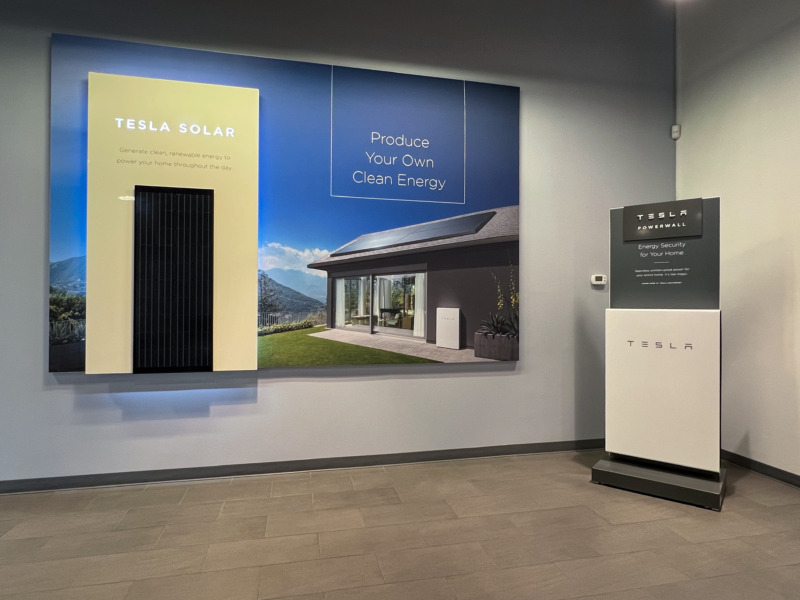 The Tesla Powerwall is a home battery system that can store energy from various sources, such as solar panels or the grid, during blackouts or peak demand periods. Although many Powerwall owners opt to connect it to a solar system, it's worth considering a Powerwall without solar panels. Let's explore the pros and cons of this option.
Pros
Blackout protection: With a Powerwall, you can get backup power during a power outage. If you live in an area prone to blackouts, having a Powerwall can keep your home running smoothly when the grid fails.
Energy security: You can have a reliable power source anytime by storing energy from the grid. This can be particularly beneficial during peak demand when electricity rates are highest.
Demand management: With a Powerwall, you can store electricity during off-peak hours when grid energy is cheaper and use that stored power during more expensive peak hours. This can lead to cost savings on your energy bills.
Cons
Upfront cost: Powerwalls aren't cheap. The initial cost starts at around $9,200 for a single battery before taxes and incentives, plus the additional installation expense.
Limited storage capacity: If you rely solely on the grid for your energy needs, the Powerwall offers a limited storage capacity; you may need multiple Powerwalls to meet your home's energy requirements.
Long payback period: Depending on the regional cost of electricity and the frequency of blackouts, it may take considerable time to recoup your investment in a Powerwall without solar power.
Availability challenges: Purchasing a Powerwall without investing in Tesla's solar panels is generally difficult and may not be cost-effective. Tesla typically prefers customers to combine their Powerwall with a solar system, making it harder for those who only want a standalone battery.
FAQs
What is a Tesla Powerwall? 
A Tesla Powerwall is the Tesla version of a backup generator. It stores extra energy and can kick on automatically if the power goes out. A Tesla Powerwall battery can work up to a week without extra energy and is perfect for emergencies like a power outage or during peak power pricing. You can also use them in conjunction with regular energy. 
Do I Need a Tesla Car to Get a Powerwall? 
Although you might need Tesla solar panels to get your hands on a Powerwall, you do not need a Tesla vehicle. They are separate products and aren't necessarily related. However, if you own a Tesla, having a backup energy source is a great idea (since you can't just go to the gas station anymore). 
Does Tesla Sell Powerwalls Without Solar? 
Unfortunately, Tesla no longer sells Powerwalls on their own. While they come with any solar panel purchase, buying just a Powerwall is impossible unless you buy it used. Tesla made this move in 2021 because Powerwalls were a hugely growing market, and they wanted to increase clean energy. 
Can I Install a Tesla Powerwall On My Own? 
No, installing Powerwalls on your own is not recommended unless you're a licensed electrician. The technology involves a lot of electrical knowledge and could be dangerous if you don't know what you're doing. However, you don't necessarily have to hire a Tesla electrician to help install it. 
Is It Worth It To Install a Tesla Powerwall Without Solar? 
It depends on what you want the Powerwall for. If you are trying to save money on your energy bill, you probably need solar power. If your Powerwall is connected to the grid, the electricity it stores for an emergency will cost as much as regular electricity. You will likely see your electricity bill rise. 
If you are looking for some electrical independence and a solid backup generator, the Tesla Powerwall is an excellent choice. When used sparingly, the energy inside a Powerwall can last a regular household an entire week. If the power goes out, you will be set for a while. 
Will a Tesla Powerwall Save Me Money? 
If you install solar panels with your Powerwall, it will save you money in the long run. The installation of a Powerwall and some solar panels is not cheap.
However, the Powerwall can take all the energy it needs directly from the sun, which won't reflect on your energy bill. You can use the Powerwall as a backup or supplemental energy source and save in the long run. 
Related Resources
Kyle Kroeger, esteemed Purdue University alum and accomplished finance professional, brings a decade of invaluable experience from diverse finance roles in both small and large firms. An astute investor himself, Kyle adeptly navigates the spheres of corporate and client-side finance, always guiding with a principal investor's sharp acumen.
Hailing from a lineage of industrious Midwestern entrepreneurs and creatives, his business instincts are deeply ingrained. This background fuels his entrepreneurial spirit and underpins his commitment to responsible investment. As the Founder and Owner of The Impact Investor, Kyle fervently advocates for increased awareness of ethically invested funds, empowering individuals to make judicious investment decisions.
Striving to marry financial prudence with positive societal impact, Kyle imparts practical strategies for saving and investing, underlined by a robust ethos of conscientious capitalism. His ambition transcends personal gain, aiming instead to spark transformative global change through the power of responsible investment.
When not immersed in the world of finance, he's continually captivated by the cultural richness of new cities, relishing the opportunity to learn from diverse societies. This passion for travel is eloquently documented on his site, ViaTravelers.com, where you can delve into his unique experiences via his author profile.