The awareness about one's social impact on one's surroundings has heightened considerably over the past couple of decades. Not only are we now more conscious about our spending, but we are also careful about our savings.
Socially responsible investing follows closely after ethical consumerism. The next step is to take responsibility for the money you already have and its impact. Therefore, on top of caring about where you invest, you must also consider where your investment is coming from.
Long story short, unethical banks prove to be counter-productive to your socially responsible investing.
Unlock Sustainable Investing Opportunities 🌿
Join the green revolution by investing sustainably with our top partners. Discover platforms that align with your values and offer remarkable opportunities for growth.
Understandably, there is only so much good you can do with the money that constantly facilitates socially harmful behaviors while sitting in your bank.
However, a little homework can go a long way in untying this pesky little knot. We have compiled a list of the most unethical banks in the USA frequently used by people, and it should help you stay up-to-date on where to keep your money.
But before we get to that, let's try to understand what ethical banking is.
What Is Socially Responsible Banking?
We can define socially responsible banking as banking that prioritizes the comfort of its customers while supporting meaningful social causes. Socially responsible banks usually work based on environmental, social, and governance (ESG) principles to create a better world.
The heightened social awareness of the masses has led them to prefer ESG oriented banking over the past few years.
With the wide variety of banking options available today, it is exceedingly easy to quit one bank and shift to one more aligned to your cause.
Moreover, many banks have also updated their policies to fit nicely into a socially responsible environment. Being unethical means losing business.
Therefore, the shift towards socially responsible banking can be due to more reasons than one:
Supporting ESG causes that the bank values
Retaining customers with these values
Attracting new customers
Pressure from investors
Remaining relevant in an increasingly aware society
But no matter what the cause, banks are moving towards socially responsible and ethical practices at an increasing rate.
Consequently, those left behind are often the most unethical banks concerned more with unfair profits than ESG values.
What Makes a Bank Unethical?
Unethical banks are hardly ever concerned with repurposing their strategy to ensure that the money goes towards the right causes. They are easy to spot by a lack of certification and poorly constructed policies for consumer comfort.
So, before we get to our list, let's look at some of the ways we can quickly tell if a bank is being socially responsible.
How to Spot Responsible Banking Practices
Ethical banks make sure to keep their policies transparent and open to critique. The only way to be better is to stumble and learn, and most responsible banks learn with the social trends.
Moreover, such banks tend to engage with only those ventures that are good for society. For example, a bank that facilitates investment for a firearms business is hardly staying socially responsible.
Unethical banks are also the least concerned with community betterment policies.
What Are the Signs That My Bank Is Socially Responsible?
Here are a few signs your bank is consciously taking responsibility for societal good:
Ethical lending practices
Lower fees to facilitate all members of the community
Higher savings with minimum profit mongering
Insured deposits
Loaning to the financially vulnerable
A well-laid feedback system
Regularly updated policies
What Are Some Certifications That Ensure Socially Responsible Banking?
In addition to these practices, some certifications also make it easy to figure out how ethical a bank is. Here are a few examples:
B Corp certification to ensure that the bank is legally obligated to consider the impact of its actions on the community and the environment
Community Developed Financial Institutions or CDFI certification to ensure the revitalization of the economically debilitated sectors
The Global Alliance for Banking on Values or GABV certification to ensure a bank is building its policies in accordance with ESG values
The Most Unethical Banks In the USA
Knowing what banks to trust with your money and your morals can go a long way in making the right impact. We have compiled a list of the most corrupt banks in America for you.
These are the banks to avoid if you wish to bank with integrity and responsibility.
Bank of America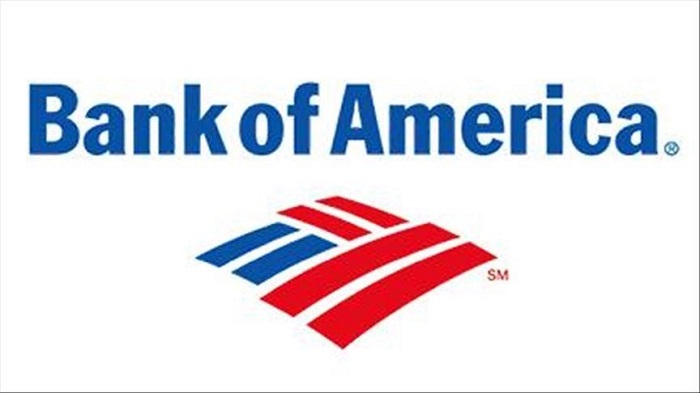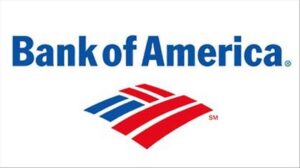 The Bank of America is the giant of all banks. This bank is the first on our list of unethical banks, and rightfully so. Founded in San Francisco in 1998, the Bank of America continues to flourish despite its thinly veiled fraudulent and corrupt policies.
Although the federal law prohibits any firm from holding more than ten percent of the state deposits, the Bank of America holds twelve percent. Moreover, it also controls seventeen percent of all home mortgages.
The list of its unethical practices is unending, including:
Perjury
Draining state pension funds
Bankrupting clients
Destabilizing unions
Backstabbing both investors and depositors alike
The continued success of the Bank of America is indicative of a governmental bias. The government has been recorded to fund the bank with taxpayers' dollars and pull it out of the trenches upon the slightest slip multiple times.
As Rolling Stone aptly puts it, the bank is a "hypergluttonous fraud ward of the state whose limitless fraud and criminal conspiracies we'll all be paying for until the end of time."
See Related: Best Green Credit Cards
HSBC Holdings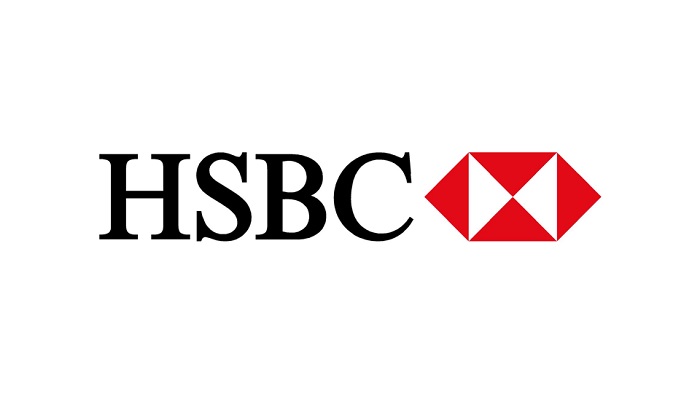 The next on our list of unethical banks is HSBC. HSBC is another bank that checks all the boxes of unethical and socially malicious banking. In addition, the bank extends support for multiple oppressive and corrupt movements, of which we are just able to scratch the surface.
For example, the bank has facilitated Palestinian oppression by financing weapons businesses supplying equipemnt to the Israeli armed forces. Moreover, It has publicly supported Chinese oppression in Hong Kong.
On the environmental front, HSBC continues to be one of the companies financing the Amazon crude oil extraction operations.
The bank has gained a reputation for making money off fossil fuel extraction and exploitation.
See Related: How to Create a Social Impact Measurement Framework
Wells Fargo and Company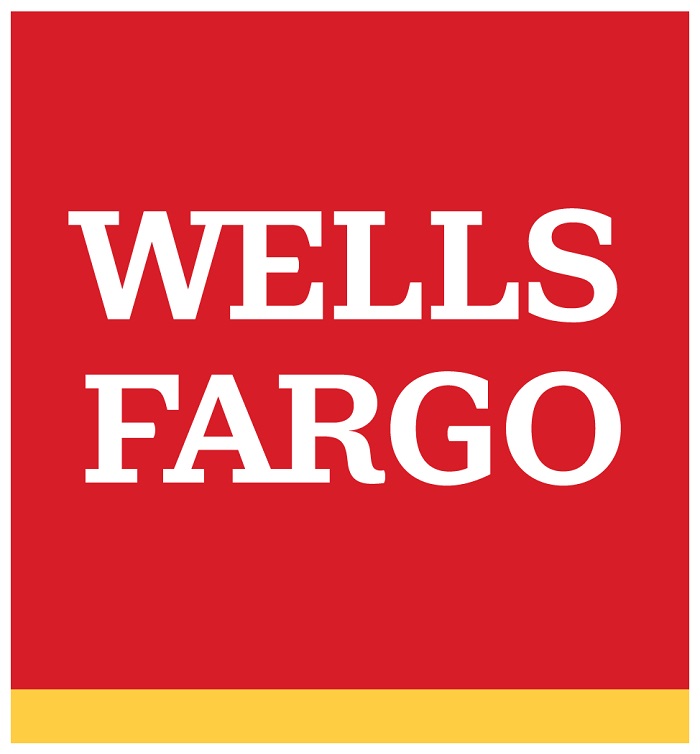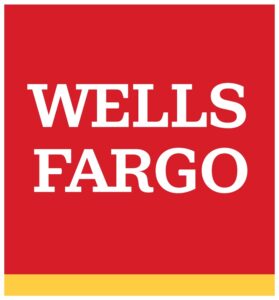 Wells Fargo and Company has been through a recent scandal exposing their fraudulent activities and has paid for it in terms of a destroyed reputation.
The bank has admitted to creating as many as 3.5 million fake bank accounts. Moreover, it later tried to cover up this fraud by holding an ethics workshop, a move that was exposed and backfired spectacularly.
In addition to this, Wells Fargo and Company also confessed that they had massively overcharged mortgage fees, stealing money from its customers that they never needed to pay.
Not only that, but it also sold auto insurance to customers who didn't need it. As a result, many customers suffered by having their cars repossessed.
See Related: Best Tesla Financing Rates in the Market
Citigroup Inc.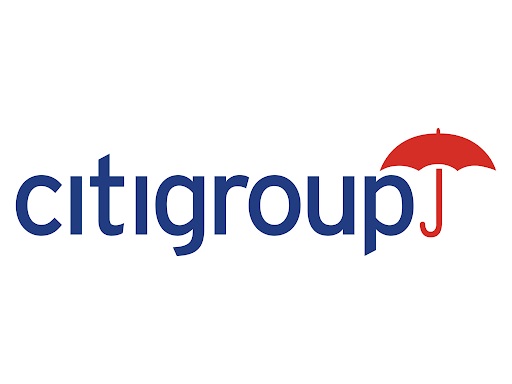 Citigroup managed to recover somewhat after the crisis it faced about a decade ago. The bank was exposed for violating multiple Federal Housing Administration (FHA) policies using fraudulent mortgage practices.
However, Citigroup continues to be full of red flags owing to the causes it supports.
Citibank has been using the money made from students at MIT to fund its criminal activity. It has funded deforestation in both the Californian Redwoods and the Amazon rainforests, thereby contributing to the displacement of millions of indigenous people.
Moreover, these practices extend all over the globe, as is evident by Citigroup's role in the construction of the Three Gorges Dam in China.
See Related: Are Personal Loans Bad? Here's What You Should Know
JPMorgan Chase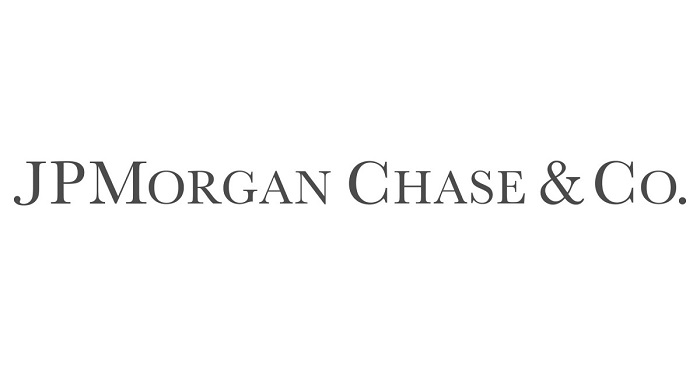 Financial transparency is something unethical banks have always had trouble with. JPMorgan Chase is no different. A tremendous blot on the bank's integrity has been a lack of concern for its investors' credibility.
In 2012, the bank was implicated in a financial nondisclosure of $4.4 billion. The bank failed to mention this massive amount in trading losses in its annual report. Moreover, JPMorgan Chase has admitted to extensive market manipulation over the years.
See Related: Best Banks for Low-Income Earners
Barclays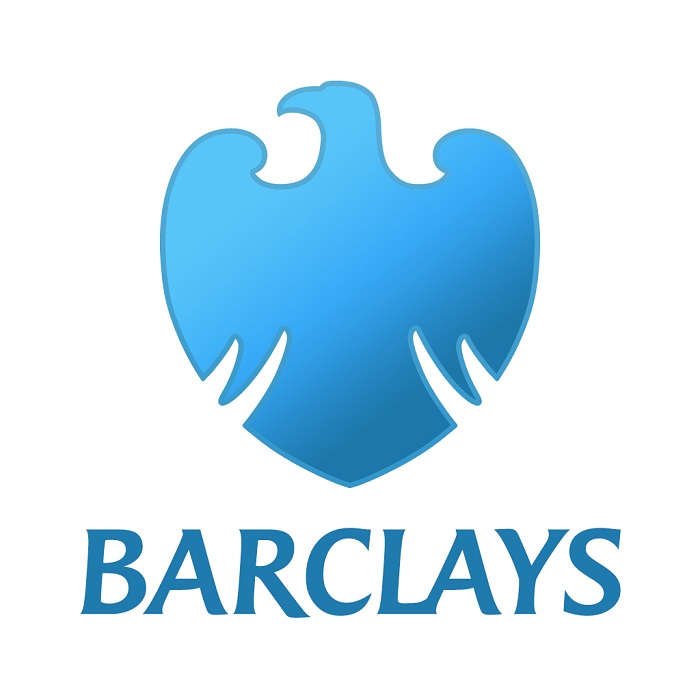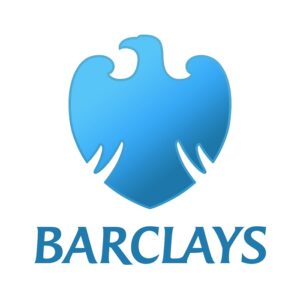 Barclays' insults towards the environment and its political loyalties make it another big player in our list of unethical banks. For example, Barclays is one of the significant financiers of coal mining in Bangladesh. This lead to so many issues, such as:
Loss of living space

Heavy metal poisoning

The increased rate of disability and premature death of millions of babies
Without Barclays' funding, this coal mining operation would not be able to go to completion.
Barclays has also supported projects like the Amazon deforestation on the environmental front. Moreover, it does not have a clean slate when it comes to humanitarian policies.
Implicated in the construction of the Dakota Access Pipeline in 2016, Barclays continues to disrespect indigenous rights. The bank is financing similar projects in the US that impinge on indigenous lands.
Citizens Financial Group Inc.

Citizens Financial Group makes it to our list of unethical banks due to its lack of accountability. In addition, over the years, the bank has received many complaints regarding poor customer service.
This deficit in customer service is not just limited to delays and non-transparency. Worryingly enough, the bank itself doesn't respond to customers' queries but rather directs the calls somewhere else. Moreover, the bank is notorious for providing inaccurate information on credit reports.
This avoidance of accountability puts Citizens Bank on our list of banks to avoid.
U.S. Bancorp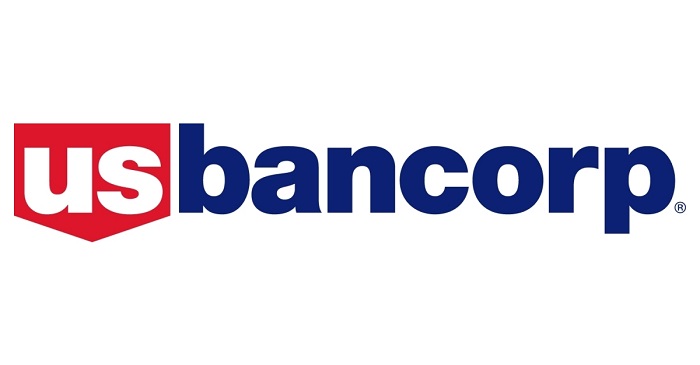 U.S. Bancorp is another bank that has failed to be transparent about its finances. The bank was implicated in running a deliberate anti-money-laundering program for a duration of five years.
Not only did it willfully overlook many shady transactions, but it also never improved its policy for money laundering.
These practices facilitated money laundering to a dangerous extent, and the bank concealed this fraud by providing incomplete records.
For these money-laundering violations, the bank was ordered to pay $613 million in a court settlement. Therefore, U.S. Bancorp rightfully makes it on our list of unethical banks to avoid.
SunTrust Banks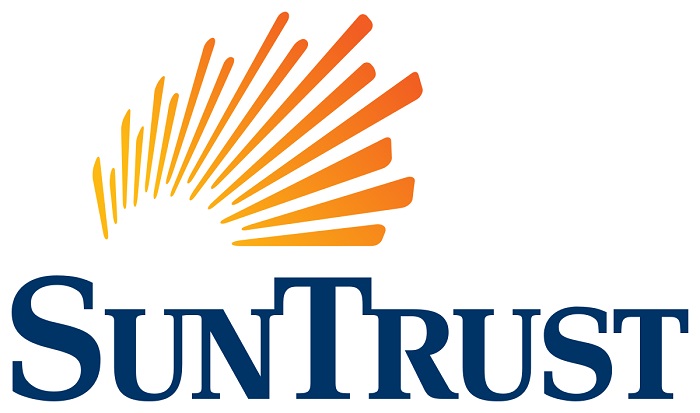 SunTrust Banks has recently earned a bad reputation due to its erratic policies regarding same-sex marriage. The masses have now come to believe that the bank will support anything as long it gets customers from it – a view that can be a massive blotch on the company's image.
On top of that, SunTrust has a reputation for freezing deposits and withholding funds, leaving most customers unable to access the money in times of need.
We are not sure whether this is an administrative issue or something corrupt is cooking under the surface. However, our advice would be to keep your distance.
See Related: Is Investing in Bitcoin Ethical?
Possible Solutions to Unethical Banking Behaviors
We know what you are wondering about. What are the possible solutions of unethical behaviors of banks? Well, the important thing to remember is that such magnanimous change does not take place overnight.
Unethical banks have continued to flourish for decades due to governmental and organizational support for their corrupt practices. This system would take hard work to unwind.
However, we can start solving this moral issue on two levels.
What Can the Customers Do?
Well, the answer is right here. Customers can do their research on unethical banks and their policies.
Withdrawing from such banks and opening accounts in socially responsible banks is a more impactful move than one might imagine. It places the bank in a position where it must re-evaluate its policies.
What Can the Banking Sector Do?
The banking sector's role in shifting towards ethical practices involves large-scale moral recalibration. Not only do they have to cultivate a sense of civic responsibility, but they must also be willing to say no to any unethical policies.
A shift is only possible if banks are willing to use their dominant position in economically vulnerable areas for betterment instead of profit mongering.
Banks need to start implementing an ESG integration framework to their policy-making process.
The Bottom Line
Making a difference in the world is not always about big moves and hefty claims. More often than not, it can start with something as simple as your bank account.
With enough socially aware people making the right choices, unethical banks lose their standing. Consequently, the harmful narratives they support also lose significant backing.
We hope you found this article helpful in your journey towards socially responsible banking.
FAQs
Is JPMorgan Chase ethical?
JPMorgan Chase is a financial services company headquartered in the United States. The company has been involved in several high-profile scandals in recent years, including the 2012 London Whale trading scandal and the 2020 criminal charges for market manipulation. While the company has made efforts to improve its ethical practices, it remains a controversial topic among consumers and industry experts.
Can Chase Bank be trusted?
Chase Bank is a financial institution that provides a range of banking and financial services to its customers. As a large, established bank with a long history, Chase has a reputation for stability and reliability in the industry. However, like any bank, trust ultimately depends on individual experiences and personal opinions of customers.
Which banks to stay away from?
Two additional sentences: It is important to research and consider a bank's reputation and track record before opening an account. Some banks have been known to engage in predatory lending practices, charge excessive fees, or have a history of fraudulent activity.
What is an example of an unethical Bank?
An example of an unethical bank is Wells Fargo. Wells Fargo has been involved in numerous scandals, including the creation of millions of unauthorized accounts for customers, charging unnecessary fees, and discriminatory lending practices. These unethical actions have resulted in billions of dollars in fines and legal settlements for the bank.
Related Resources