As Upgrade loan reviews tend to range widely, we decided to take a closer look at this company's product and service and find out if they are the best place to get personal loans. Like all lenders, factors like your credit score, loan amount, and your verifiable bank account and income will play a role in if you qualify for Upgrade personal loans. Yet, there is much to learn about this lender before you make the decision to invest in them.
What is an Upgrade Personal Loan?
Upgrade is a personal loan lender. The company provides loans throughout the U.S., with some exclusions. The loans range from $1,000 to $50,000 depending on a variety of factors, but they are unsecured loans, also known as personal loans.
Borrowers can use Upgrade loans for just about anything they need, including debt consolidation, improving their home, or investing in a business.
Unlock Sustainable Investing Opportunities 🌿
Join the green revolution by investing sustainably with our top partners. Discover platforms that align with your values and offer remarkable opportunities for growth.
As you take a look at this and other Upgrade loan reviews, remember that the success and the offers provided to you will range widely based on your qualifications but also on timing. Loan terms and conditions are changing rapidly right now, and that could impact what you qualify to borrow through an Upgrade personal loan.
To help you, this Upgrade loan review will break down everything there is to know about these loans, how they work, and what you can expect from using Upgrade personal loans.
Key Features of Upgrade Loans
The following are some of the most common personal loan terms and conditions. As you look at other Upgrade personal loan reviews, you may see some differences as rates change over time.
Interest Rates
As unsecured personal loans, these loans tend to have a slightly higher interest rate than a home loan. However, they are well below that of a credit card. You can expect to find interest rates around 8% to 9%, and sometimes lower, from this lender.
You may be able to obtain a fixed rate loan. That means that the APR will remain the same throughout the lifetime of the loan.
That also means you will have the same required monthly payment from the start of the loan until you pay it off. For many, that could prove to be very beneficial since it can make it easier to make monthly payments.
How Much You Can Borrow
Personal loans range from $1,000 to $50,000. That does not mean you will qualify for that amount, though. That is based on a wide range of factors.
See Related: Best Home Improvement Loans
Credit Requirements for Upgrade Personal Loan
Personal loan rates are often dependent on an application's credit score. Upgrade does not require excellent credit. Rather, it typically offers loans to those with average or above credit.
However, some with fair or bad credit may qualify if they have the income and other qualifications to meet those requirements. If you have fair credit, consider requesting a soft credit pull from Upgrade. That way, you can learn more about whether or not you qualify fully without it hurting your credit score when you apply.
Joint Applications
You can apply for a joint application. That means that if you want to apply with a spouse, partner, or another person, you can do so. Both yours and the credit report of the other person, along with both credit scores, will be taken into consideration.
If you have fair credit or lower, this could help you to obtain a better level of access to loans here. If the other party's credit health is possible, and you have bad credit, this could help you to obtain a loan and even improve your credit score over time if you make payments timely and meet other requirements.
Getting Funding
One of the key factors to consider about Upgrade is that, unlike other lenders, Upgrade does not have a long application process or timeframe. The loan application process is typically very straightforward.
You can learn if you qualify for a loan right away. If accepted, the company can fund the loan in 2 to 5 business days, helping you to get the money you need quickly.
Some factors may affect this. For example, you may have to wait to have loan funds deposited if they have to verify your income or you fail to provide all of the information needed.
What Are the Costs of a Loan Through Upgrade?
Upgrade personal loans will cost you money, as all loans do. There are several factors to keep in mind about the costs of this lender.
Origination Fees: The lender charges an origination fee. This is a fee that is paid at the start of the application process. The origination fee is typically between 1.85% and 8.99% of the amount borrowed. You will pay this along with the other interest paid on the account.
Late Payment Fee: There is a late payment fee for those who fail to make payments on time according to their loan agreement. This is common with any unsecured personal loan. The loan offer will provide details about how much this could be. However, most of the time, it is a late fee of $10.
Personal loan APRs: The annual percentage rates, or APR, for the loans can be as low as 8%. However, some borrowers may qualify for a loan with an interest rate above 35%. Before you agree to the repayment terms, be sure you know what the loan offer is providing in terms of APR. What Is the Best Way to Use Upgrade's Personal Loans?
See Related: Best Credit Builder Loans
What Is the Best Way to Use Upgrade's Personal Loans?
One of the benefits of using these loans is that they tend to be very flexible in how you use them. Depending on what your goals are, you may want to consider using the loan proceeds in one of several ways:
Debt Consolidation
If you have existing debt that has a high-interest rate, you may be able to consolidate that debt into one new loan. With Upgrade's personal loans, you can obtain a new loan that is worth more than what you owe your lenders.
You can then use the loan proceeds to pay off your other debt. This leaves you with one loan payment to make each month.
The benefit of this is that you may be able to consolidate debt into a lower interest-rate loan. That way, you may be able to save money. It also may help you to have a lower monthly payment because you are paying one loan each month instead of numerous loans.
You will need to have them pay the existing debt directly. That is, Upgrade will ask for the account information of your other lenders. They will then send payment to them directly, paying off the debt. This helps to minimize the risk to the lender.
See Related: Best Tesla Financing Rates in the Market
Home Improvement Loan
If you need to make improvements or repairs to your home, you may be able to use this type of loan to do so. Keep in mind that a secured loan, such as a home equity loan, will likely have a lower interest rate than any personal loan lender can offer.
However, they are harder to obtain. If you do not qualify for a secured loan, you may be able to use a personal loan like this to help cover the costs associated with your repairs, adding value to your home over time.
See Related: Tesla Auto Loan Overview: How to Get the Best Terms From Tesla
Wedding Loans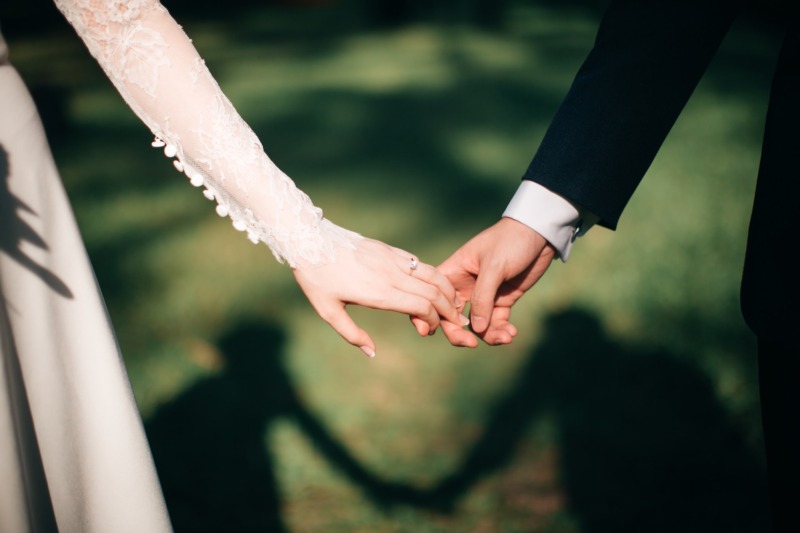 For those looking for fixed-rate personal loans to cover the cost of a wedding, these loans can work well. Many people use personal loans to meet their pre-wedding financial needs and then use any money they receive at the wedding to help pay back these funds. Upgrade unsecured loans may be able to help those who have a fair or better credit score to obtain these loans.
See Related: Best Auto Loans for Electric Cars
Postsecondary Education Expenses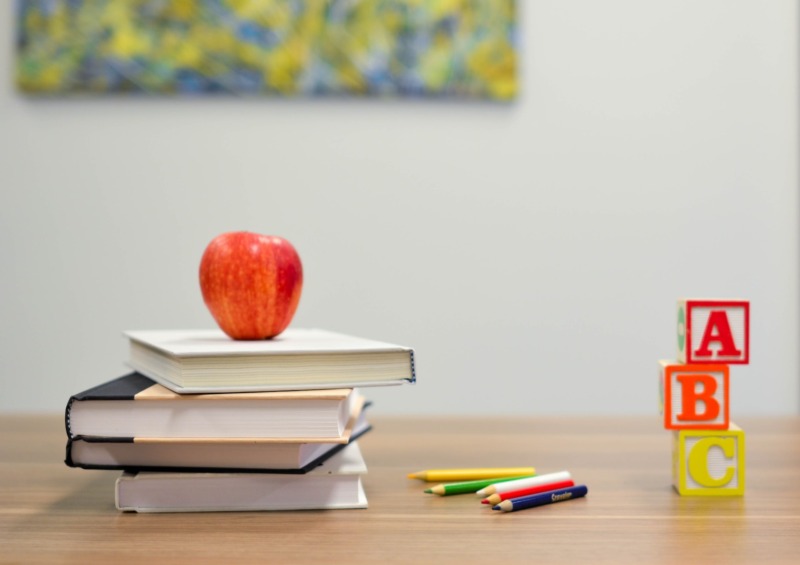 If you are looking for help with postsecondary education expenses, you may be able to turn to this financial services company for the funding you need. Though other factors matter, many times, these loans are an affordable way for you to get the money you need to meet your needs as you go to school. You can obtain a loan term that may be long enough to cover your time in school.
However, unlike educational loans, you are not likely to be able to wait to make repayment. That is, you will need to start making payments on these loans within a few months of getting started.
See Related: Are Personal Loans Bad? Here's What You Should Know
Other Needs
Depending on the loan terms and your goals, you can use these loans for just about anything you need. You can use them for unexpected expenses, to pay off medical or dental debt, or to cover the pre-surgical costs for things like cosmetic surgeries. Upgrade does not require a lot of information about what you are doing with the funds.
See Related: Best Auto Loans for Tesla: Top Financing Options
Will You Qualify for an Upgrade Personal Loan?
Upgrade personal loans typically have a number of requirements. The lender does not provide a full outline of when they lend and when they do not, but there are some factors that can impact your ability to obtain a personal loan here.
Minimum credit score
The minimum credit score required by Upgrade is typically fair or better. This is typically around 560.
Some people who have bad credit or fair credit may be able to obtain these loans, however, there may be limits to this. The company does take a look at your credit usage history to better understand your financial health.
Your credit score impacts the loan offers provided to you. Though the company offers loans from $1,000 up to $50,000, they base the availability of funds on credit scores, at least to some point.
Income
The financial institution will need to gather information about your income. They want to see the following:
If you have steady employment
The amount of money you earn
And your debt-to-income ratio
Typically, the lender will require a 40% debt-to-income ratio, which means that your debt cannot make up more than 40% of your income. In addition to this, the company will also require borrowers to have at least $1,000 in free cash flow on a monthly basis.
See Related: Best Business Loans for Solar Energy
Additional Factors
Upgrade may offer a personal loan to you if you meet specific requirements. This often includes having an established relationship with a financial institution, having a checking account, having a savings account, and having bank statements to help verify this information.
Key Benefits of These Personal Loans
There are some factors to keep in mind when it comes to choosing personal loans from Upgrade. Take a look at some of the best features the financial institution offers.
Autopay discount
Upgrade will allow borrowers to obtain a discount of 0.5% on the APR charged to you if you set up automatic payments. Automatic payments mean that you set up a date on which your loan's monthly payment will be made, and the system will process that payment on time every month.
Credit monitoring
Upgrade offers a number of tools to help improve credit scores for borrowers. For example, SavewithUpgrade is one tool that aims to help encourage savings.
The company also offers credit monitoring services. This allows borrowers to maintain a close eye on their credit usage over time. With free credit monitoring, you can see what financial decisions help you to increase your credit score over time.
Pay off the loan early
There is no added cost to you if you pay off the loan early. Some secured loans and unsecured loans have prepayment penalties.
You do not have to worry about that here. If you decide to pay off your loan early, it could help you to save money and lower loan costs.
See Related: Best Credit Union Solar Loans
Payment flexibility
Upgrade allows you to choose the date of your monthly payment. Not all online lenders do that. This means that you can choose a date to make your monthly payment that fits your specific needs.
Are There Disadvantages to Obtaining a Loan Through Upgrade?
Upgrade personal loans can be an attractive offer, but there are a few things to keep in mind as you consider them.
Credit score: You will need to meet the minimum credit score to qualify for a loan. Upgrade personal loans may not be available to all borrowers.
The origination fee is a drawback. Not all lenders charge origination fees, and it does add to the cost of the loan.
These loans are not available in some states. The loans are not available in Iowa, West Virginia, or Washington, D.C.
How to Obtain an Upgrade Loan
If you are considering personal loans and you have a fair or better credit score, you can consider applying to Upgrade for a loan. Here is what you can expect from an Upgrade personal loan application process and requirements.
Provide the lender with information about the loan amount you need. They may ask how you plan to use the loan.
If you have a lower or bad credit score, consider applying for joint and secured loans instead of a personal loan.
Learn about available loans feature repayment terms and conditions. Be sure to understand what the original fees are and any other fees associated with the loan offer.
Compare loan terms. Upgrade loans are available for 2 to 7 years in most cases.
Provide your bank account information to the lender.
You can apply online to Upgrade. If you qualify for a personal loan, the lender will then move forward with funding your account in the loan amount you qualify for – which is typically $1,000 to $50,0000.
The loan amounts will differ based on the qualifications you have. Repayment terms are set. You'll learn how much your payment will be each month and the length of the loan or loan term.
Upgrade personal loan offers sometimes offer automatic loan approval. This is dependent on your credit score and other information you provide to the online lender.
If they cannot provide loan approval immediately, the online lender will alert you in the coming days. Often, this may mean verifying additional information.
See Related: Best Immigrant Loans for Small Business
Is Upgrade a Good Loan Company?
There are a lot of great things about this lender. They offer some of the best loan terms and are one of the more respected online personal loan lenders today. You can and should check the Better Business Bureau website for more information.
This can give you more insight into claims made against the lender. It can also shed light on qualifications.
The Better Business Bureau is just one step. Be sure to look up Upgrade reviews from third parties to help you to compare this online lender to others.
Upgrade Alternatives
Some people may wish to compare personal loan offers from other lenders outside of Upgrade to determine which is best for their needs. There are a few more options to consider:
One Main Financial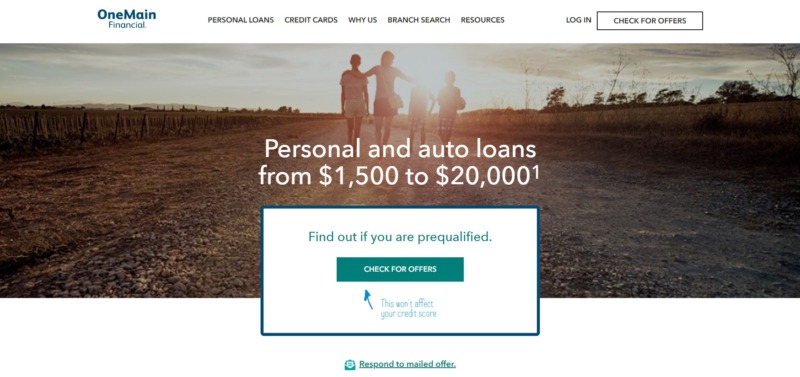 This lender is noted for approving loans for $1,500 to $20,000, often for those who have fair or even bad credit. Some of these are secured loans.
They do not have a minimum credit score, which can help some people to qualify that would not otherwise. Also notable is that their annual percentage rates range from 18% to 35%, which is higher than other lenders. Secured loans may be a bit lower in price.
Upstart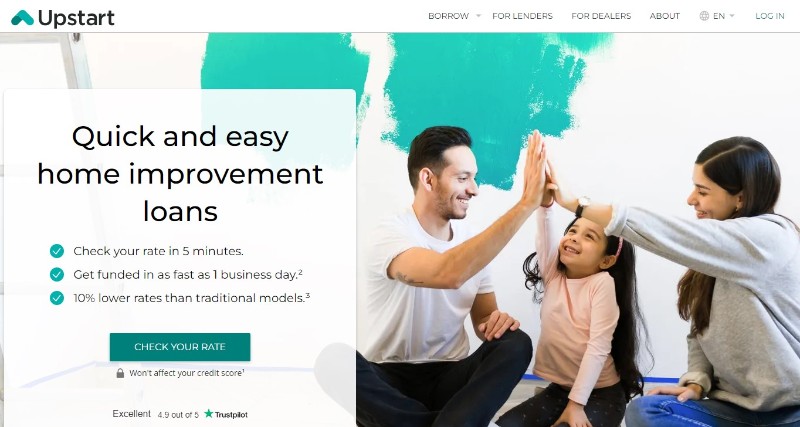 Upstart is another personal loan lender that offers excellent options for people who do not have a lot of credit history. The loans range in value from $1,000 to $50,000, and there is no minimum credit score required. Upstart loans tend to have a lower APR ranging from 6.5% to 35.99%, depending on income and other credit qualifications.
Avant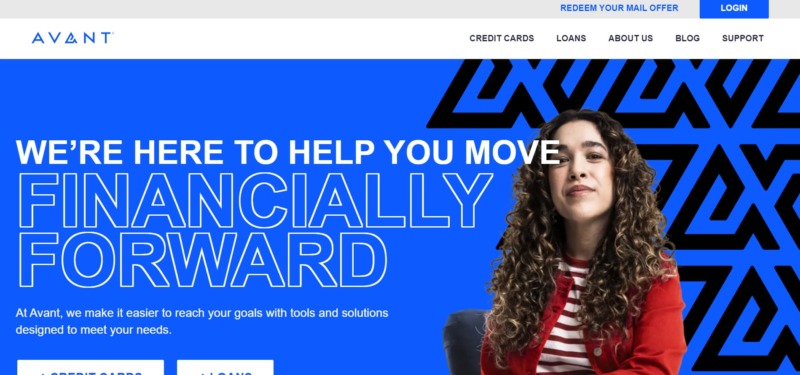 Those looking for unsecured personal loans may also wish to turn to Avant. This online lender offers loans with an APR ranging from 9.95% to 35.95%.
Avant has a minimum credit score requirement of 550 and offers loan amounts ranging from $2,000 to $35,000. This is one of the best lenders for those who have poor credit and want a lower APR.
Keep in mind that loan amounts depend on many factors. Overall, Upgrade offers a competitive origination fee and loan amount, which also provides for limited requirements from borrowers. That includes a bank account to allow for quick loan funds to be transferred.
You can verify more information by reading the terms and conditions provided to you, checking out the Better Business Bureau, and reading other Upgrade personal loan reviews online. Other factors may contribute to your quality to qualify for a loan, the loan term offered, and the overall cost of the loan.
If you need a loan between $1,000 and $50,000, and flexible repayment terms, take a closer look at what this lender may be able to offer to you. Bank processes differ from one applicant to the other.
Related Resources