When it comes to choosing the best bank, there are a few options to consider. Do you want a bank that has physical locations? What about one with an online presence? Or maybe you're looking for a bank that has both?
Each option has pros and cons, and it can be difficult to decide which is the best fit for your needs. In this article, we will compare Varo and Chime, two of the most popular online-only banks, to help you make an informed decision.
We'll start by discussing some of the features each bank offers, then compare their interest rates, fees, customer service, and other banking services. By the end of this article, you should have a good idea of which bank is right for you. Or, maybe you will choose to give them both a try!
What is Varo?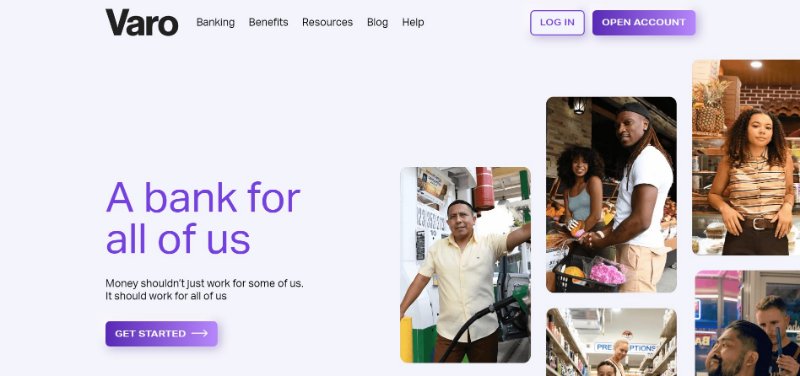 Varo is a mobile banking app that helps you manage your finances and save money. Varo offers a variety of features to help you stay on top of your finances, including budgeting tools, account monitoring, and goal setting. Varo also provides a unique feature called the "Vault." A Vault is a spending account where you can save money for specific goals.
For example, one Varo savings account lets you set up a Rainy Day fund, and it's a helpful tool for anyone who wants to take control of their financial future. It also has free checking accounts.
Varo may be the right choice for you if you're tired of account fees and looking for a more affordable way to manage your finances. Varo lets you bank on your terms with no credit check, minimum balance, and monthly fees.
Also, with over 55,000 fee-free Allpoint ATMs in places like Target, CVS, and Safeway, it's easy to access your money whenever you need it. And if you're worried about overdraft fees, Varo has you covered there. They help you spend no more than what you have so that you won't incur additional Varo fees.
While knowing the pros and cons of Varo will help you make a final selection, you'll also need to look at the pros and cons of Chime, starting with a detailed description of the product.
See Related: Best Green Apps for a More Sustainable Life
What is Chime?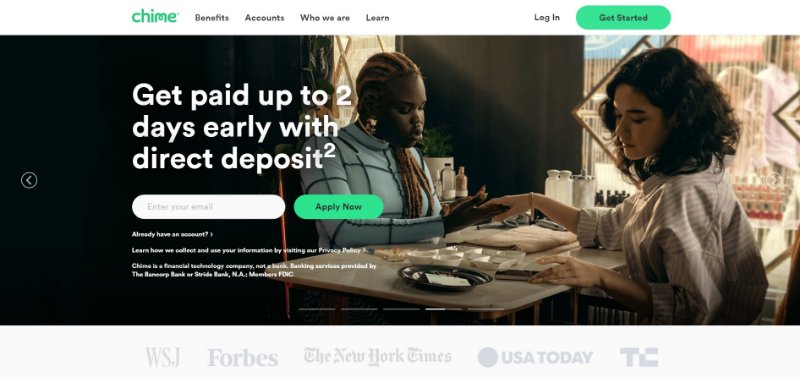 Chime is a banking app with several features to help you manage your money. One of the main features is the ability to track your spending. Chime automatically categorizes your transactions and shows you where you spend most. You can also set budgeting goals and see how well you're meeting those goals.
In addition, Chime offers a savings account with a higher interest rate than most traditional savings accounts. The account has no monthly fees and requires no minimum balance.
For starters, there are no Chime fees, meaning users can save money on things like ATM fees and overdraft charges. Moreover, Chime offers several tools to help users manage their finances, including budgeting tools and direct deposits.
Perhaps most importantly, Chime allows debit card purchases in any store that accepts Visa. This means users can shop anywhere without worrying about using a credit card or carrying cash. Ultimately, Chime is an excellent option for anyone looking for an alternative to traditional banking.
What's Better About Varo?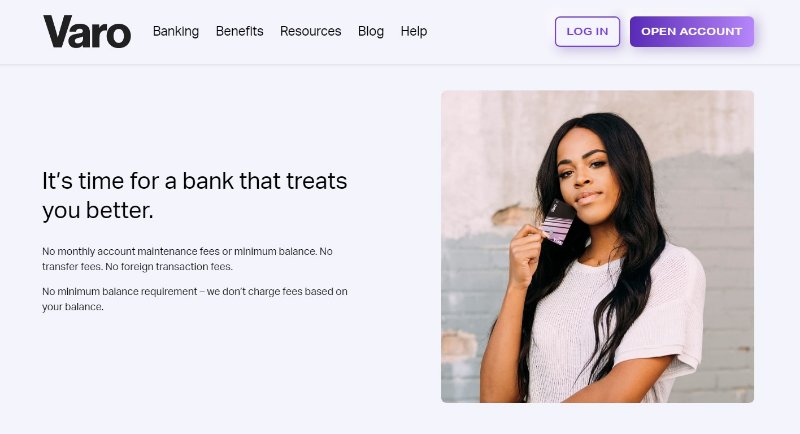 Let's take a closer look at each feature to see what makes Varo the better choice when looking at Varo vs Chime.
See Related: Are Personal Loans Bad? Here's What You Should Know
No Credit Check, Minimum Balance, and Monthly Fees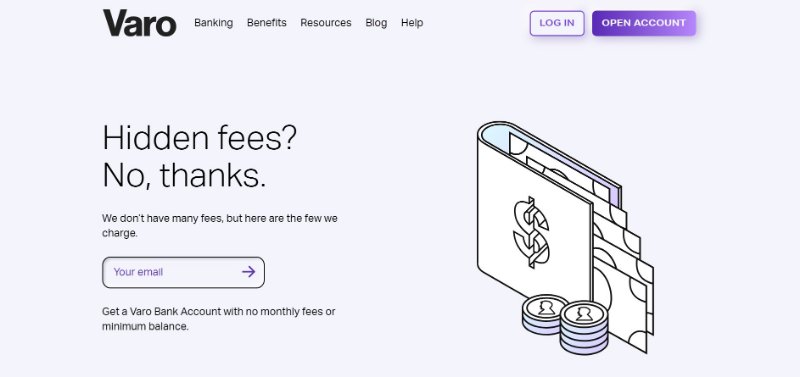 Varo might be a good option for you if you're looking for a no-frills, no-hassle bank account. There's no credit check required to open an account, and there are no minimum balance requirements or monthly fees.
You can use Varo's mobile app to deposit checks, transfer money, and pay bills, and you'll also get access to fee-free ATMs nationwide. In addition, Varo offers some unique features like early wage access and bill tracking.
See Related: Chime Review: Unbiased Insights on Features & Benefits
Over 55,000 fee-free Allpoint ATMs
With over 55,000 Allpoint ATMs in the US alone, it's easy to find a location convenient for you. Varo doesn't charge any fees for using these ATMs, so that you can save money on transaction costs. Plus, Varo offers several other features that could be appealing to consumers.
For example, the bank offers free check cashing and scanning, mobile check deposit, and early direct deposit of paychecks.
See Related: Most Unethical Banks You Need to Avoid
Visa Contactless Debit Card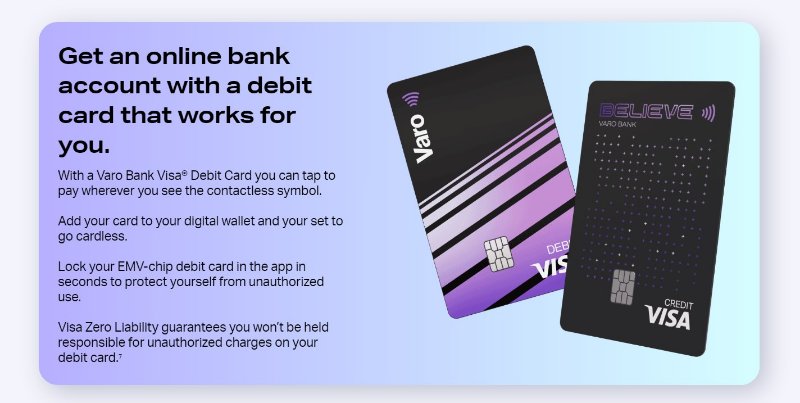 This card is becoming increasingly popular due to its many features and benefits. So, what exactly is the Varo Visa contactless debit card? Essentially, it's a Visa debit card that allows you to make contactless payments for convenience and safety.
That means you can tap your card on a reader to pay for goods and services without entering your PIN. The Varo Visa contactless debit card also offers all the other benefits of a traditional Visa debit card, such as worldwide acceptance, 24/7 customer support, and fraud protection.
See Related: Best Ethical Credit Cards
Branchless, 24/7 Mobile Banking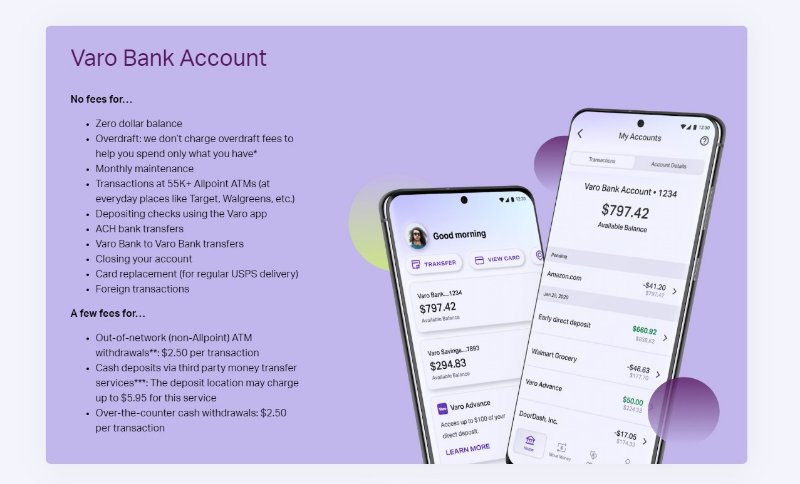 Varo is a branchless bank, which means you can do all your banking online or through the Varo mobile app. That includes opening an account, transferring money, depositing checks, and paying bills. Also, you can bank anytime, anywhere — 24/7 customer support is always available if you need it.
See Related: Best Credit Cards for Bad Credit to Rebuild Your Score
Deposits are FDIC Insured for up to $250,000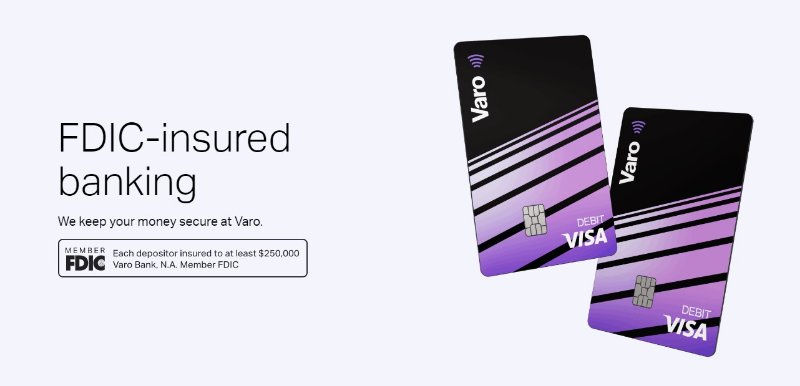 When you deposit money with Varo, it's FDIC insured for up to $250,000. That means your deposits are safe and sound, no matter what happens. This level of protection is essential, especially in today's uncertain economic climate. This protection is a hallmark of physical banks and should be a consideration when choosing an online one.
Early Direct Deposit
With Varo, your employer submits payroll files to the Federal Reserve to start the direct deposit process. Once the Fed notifies Varo of the amount of money you should receive with that deposit post, they'll deposit your money in your bank account as soon as they receive the direct deposit notification.
Most Friday paydays get the alert from the Fed on Wednesday so that you may get your money faster than your co-workers. And, there are no fees to use Varo's early direct deposit feature.
Easy Bill Payment
Varo makes it easy to pay your bills on time, every time. With the Varo app, you can see all your accounts in one place, set up recurring payments, and track your spending. Plus, you can make one-time payments with just a few taps. And, if you're ever worried about late fees, you can set up reminders, so you never miss a payment.
Earn Cash Back with the Varo Visa Debit Card
With the Varo Visa Debit Card, you can earn cash back on your everyday purchases. That's right — every time you use your card on select brands, you'll earn up to 6% cash back. You'll get your cash back deposited every time you reach $5. There's no sign-up required and no limit to how much cash back you can earn. So, start using your card today and start earning cashback.
Banking Experience
Varo's focus on providing a great mobile banking experience is evident in everything they do. From the design of their app to the customer service they provide, it's clear that Varo puts its customers first. That commitment to customer service extends to their social media presence as well. Varo is active on Twitter and Facebook, and they're always quick to respond to customer questions and concerns.
See Related: Reasons Why Ethical Banking is Important
What's Better About Chime?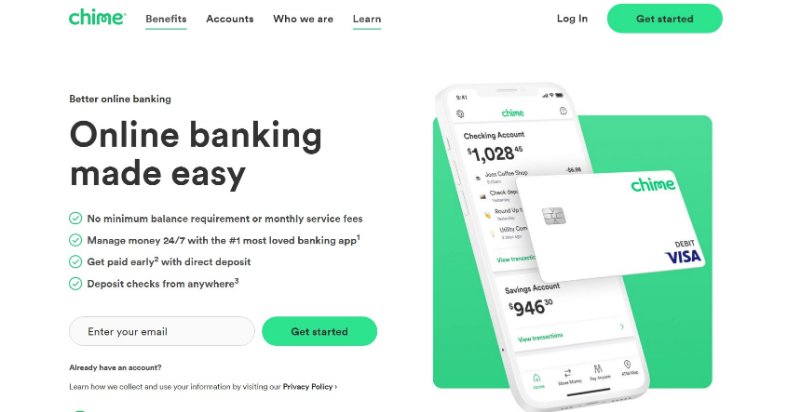 Now that we've looked at all the features and benefits that Varo offers let's take a look at Chime. Chime is another online bank that provides several features and benefits that could appeal to consumers.
No Monthly Fees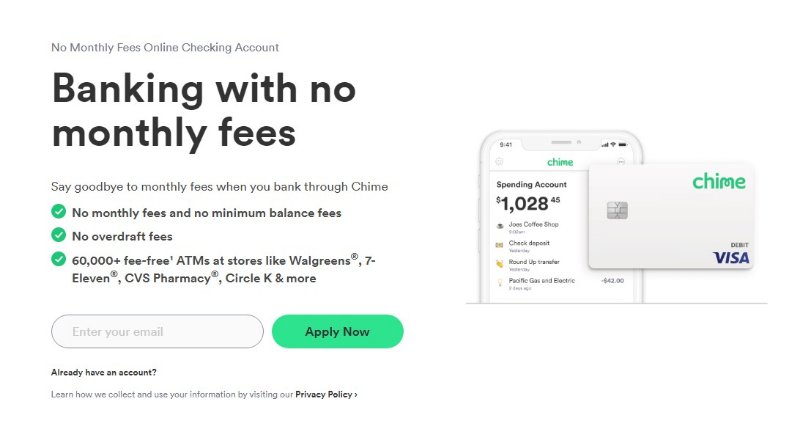 Have you ever been frustrated by bank fees? You're not alone. A recent study found that the average American pays $329 in bank fees each year. That's why Chime is committed to offering a banking experience free of monthly fees.
With Chime, you'll never have to worry about paying for things like account maintenance, minimum balance requirements, or foreign transactions. Plus, they offer many other features that can help you save money, such as early direct deposit and automatic savings round-ups to the nearest dollar.
Free Debit Card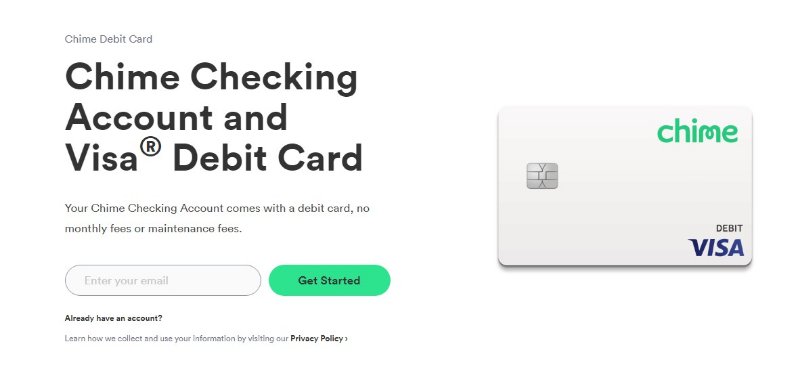 The Chime debit card is a Mastercard that can be used anywhere Mastercard is accepted. Customers can use their Chime debit card to make purchases, withdraw cash from ATMs, and much more.
There are no fees for using the Chime debit card, and customers can check their balance and transaction history online or through the Chime app. The Chime debit card is just one of the many ways Chime makes it easy and affordable for customers to bank on the go.
Fee-Free Overdraft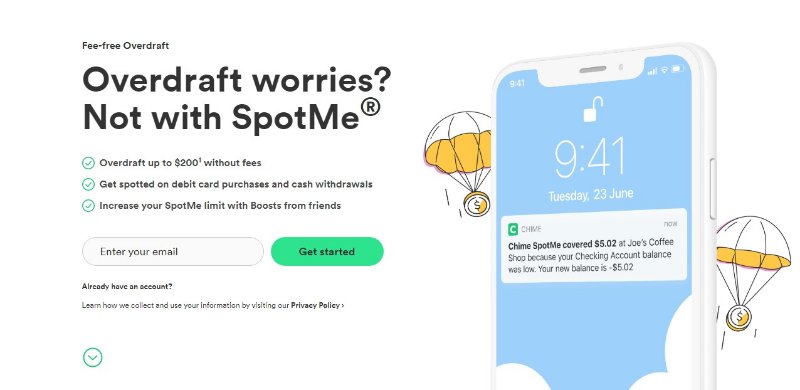 If you've ever had to deal with overdraft fees, you know how frustrating they can be. You might not have enough money to cover a small purchase, and suddenly you're faced with a $35 fee. You don't have to worry about that if you become a Chime customer.
It's happened to everyone at one point or another, but it doesn't have to be that way. Chime is a new kind of bank that offers fee-free overdraft protection. That means you'll never have to worry about being charged for accidentally going over your account balance.
See Related: Aspiration Bank vs Chime: Which is Best?
Build Credit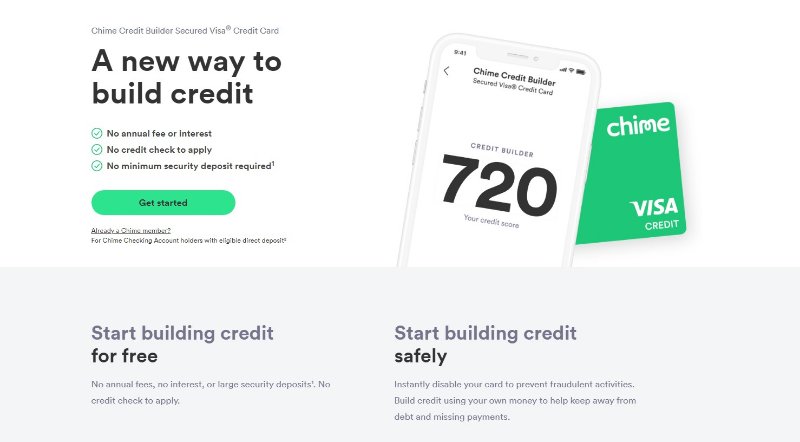 Chime is a financial services company that offers a unique opportunity to help build credit. Unlike other companies, Chime does not require a credit check to become a member.
Instead, every month, Chime reports your payment history to the three major credit bureaus, TransUnion, Experian, and Equifax. As a result, using Chime responsibly can improve your credit score over time.
Get Paid Early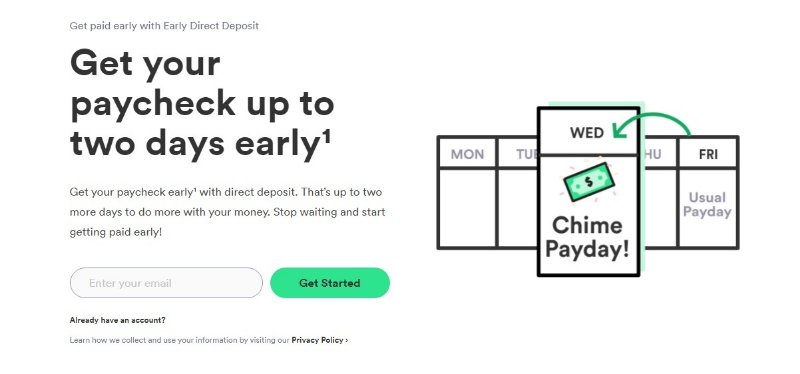 Instead of waiting for their paycheck to hit their account on payday, Chime members can access their funds as soon as they are deposited by their employer. This service is free for Chime members, and it can be a great way to avoid late fees or unexpected expenses.
60,000+ Fee-Free ATMs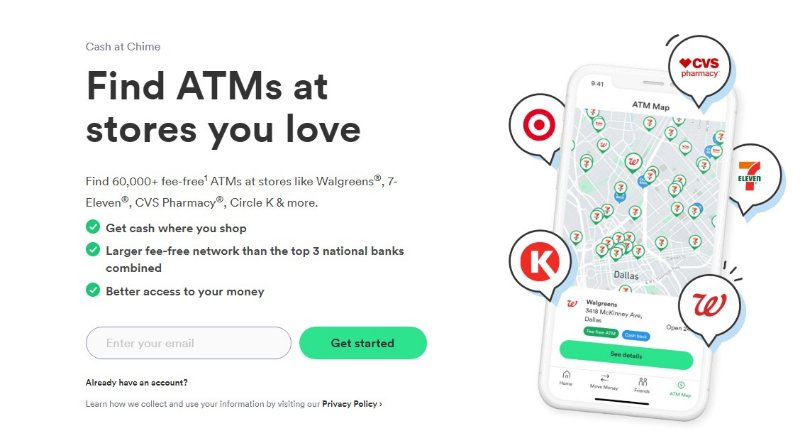 With over 60,000 fee-free ATMs across the country, you're sure to find one near you. Chime doesn't charge any foreign transaction fees, so you can use your ATM card wherever you travel. And if you ever run into any problems, Chime's customer service team is available 24/7 to help.
High Yield Savings Account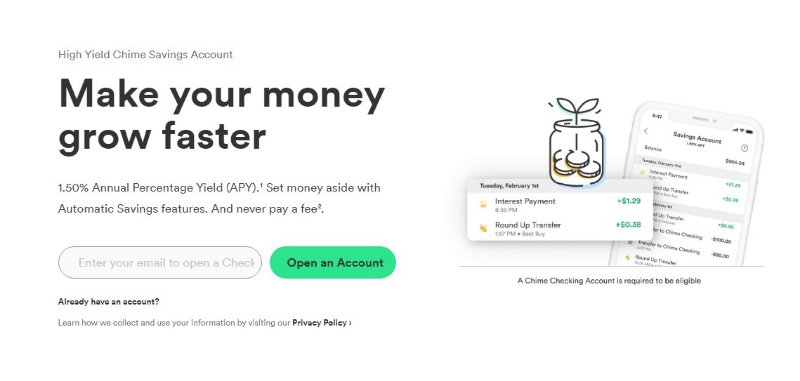 It's no secret that saving money can be challenging. Whether you're trying to save for a rainy day fund or you're looking to put away money for retirement, it can be difficult to find extra cash to stash away in savings.
However, if you're not earning a high-interest rate on your savings account, your money isn't working as hard as it could be. That's why Chime offers a High Yield Savings Account that earns 1.50% APY. With rates like that, your money will grow faster than ever before.
Send and Receive Money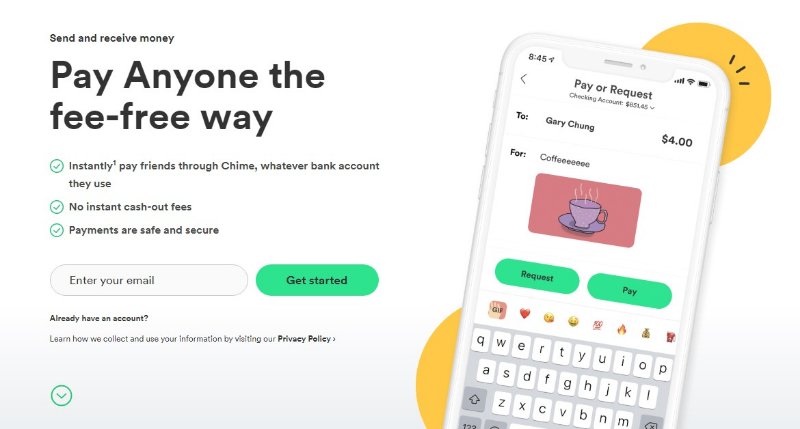 Chime makes it easy to send and receive money with friends and family. With the Chime app, you can quickly and easily transfer money to anyone in the US. All you need is their email address or phone number. Plus, there are no fees to use this service.
Security and Control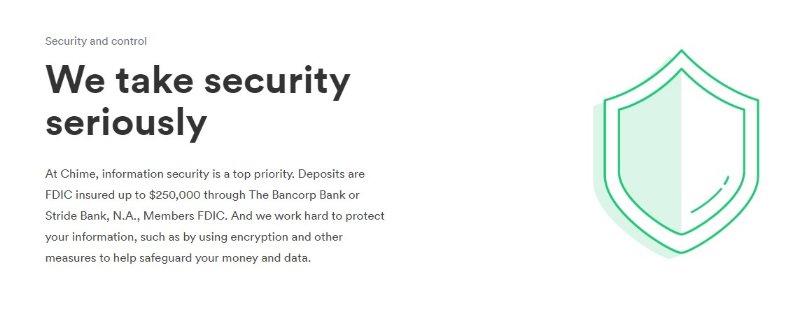 Chime is a member of the FDIC, so you can rest assured that your money is safe and sound. Plus, Chime offers several features to help you keep track of your finances and stay in control of your spending. For example, Chime's Spend Safely feature alerts you if you're close to reaching your account balance so you can avoid overdraft fees.
Checking Account
Chime offers a fee-free checking account that comes with several features and benefits. Customers can direct deposit their paychecks, set up automatic savings round-ups, and more. Chime doesn't charge any fees for using their debit card or ATM services.
Banking Experience
Chime is an online-only bank, which means that you won't be able to visit a physical branch. This can be seen as a good thing or a bad thing. Some people prefer online-only banks because they offer more convenient account management and fewer fees. Others find it challenging to get help with their accounts when they need it.
Furthermore, Chime has fewer expenses than a traditional bank because it is an online bank. This allows Chime to offer some great features to its customers, like no monthly fees, no foreign transaction fees, and free ATM withdrawals.
See Related: Best Banks for Low-Income Earners
How Varo and Chime are Similar?
Varo and Chime are similar in that they are both online banks. This means that they do not have physical branches and offer many of the same services as traditional banks. Varo and Chime offer checking and savings accounts, debit cards, mobile apps, and more.
Some of the other noticeable similarities between the two banks include:
No monthly fees: You don't have to worry about being charged monthly fees with either Varo or Chime.
No minimum balance requirements: There's no need to keep a minimum balance in your account with either bank.
Get paid early: With Varo and Chime, you can receive your paycheck up to two days earlier.
Fee-free ATM access: With both banks, you can access your money at over 55,000 fee-free ATMs across the country.
Security and control: Both Varo and Chime offer features to help you keep track of your spending and stay in control of your finances.
FDIC insured: Your money is safe with both Varo and Chime as they are both FDIC insured.
Early direct deposit: With both banks, you can get early access to your direct deposit.
See Related: Aspiration Review
How Are Varo and Chime Different?
One of the primary differences between Varo and Chime is how they approach savings. Varo has a "Save Your Pay" rule which allows customers to set aside a percentage of their salary, letting them decide how much to save. In contrast, Chime only offers a static 10% savings on the "Save When You Get Paid" plan.
This difference can be significant for customers looking to save money. Also, Chime offers a 1.50% interest rate on balances up to $50,000, while Varo offers 0.50% to 5.00% APY. Varo may be the better option for customers looking to grow their savings.
See Related: Betterment vs Personal Capital: Which One Is Better?
Who Should Try Varo?
Varo is an excellent choice for anyone who wants a simple, convenient, and fee-free banking experience. Varo is definitely worth considering if you're tired of paying high fees and dealing with bad customer service. And the bank offers some unique features that could be appealing to consumers. For example, the bank provides:
Free check cashing and scanning.
Mobile check deposits.
Early direct deposits of paychecks.
So, if any of those features are important to you, then Varo is worth considering.
Who Should Try Chime?
Chime is an excellent option for anyone looking for an affordable and convenient way to the bank. Chime's fee-free services can save you a lot of money, and its early direct deposit feature is a great way to get your paycheck as soon as possible.
Plus, Chime's credit-building program can help you improve your credit score over time. And with over 60,000 fee-free ATMs across the country, you're sure to find one near you.
See Related: Best Betterment Alternatives
Quick Comparison to Help You Decide
Chime and Varo are both solid online banks. Here are some highlights to help you compare Varo vs Chime:
Chime allows you to overdraft $200 with no fee. Varo doesn't provide overdraft protection but does have cash advances.
Varo customers have 55,000 fee-free ATMs (Allpoint), while Chime offers 60,000 fee-free ATMs (Visa Plus Alliance, Allpoint, and MoneyPass).
Varo and Chime are fully available online and have great mobile apps.
Varo has better savings interest rates, and Chime has flexible overdraft policies. You have to decide which features are the most important to you.
A Chime savings account offers an APY of 1.50% with no minimum balance. Varo gives you an APY of 2% to 5% on savings accounts.
Chime offers personal loans that are available when you accept the offer. You can set up automatic payments to pay off the loan. While Varo provides cash advances, it no longer issues personal loans.
Related Resources
Kyle Kroeger, esteemed Purdue University alum and accomplished finance professional, brings a decade of invaluable experience from diverse finance roles in both small and large firms. An astute investor himself, Kyle adeptly navigates the spheres of corporate and client-side finance, always guiding with a principal investor's sharp acumen.
Hailing from a lineage of industrious Midwestern entrepreneurs and creatives, his business instincts are deeply ingrained. This background fuels his entrepreneurial spirit and underpins his commitment to responsible investment. As the Founder and Owner of The Impact Investor, Kyle fervently advocates for increased awareness of ethically invested funds, empowering individuals to make judicious investment decisions.
Striving to marry financial prudence with positive societal impact, Kyle imparts practical strategies for saving and investing, underlined by a robust ethos of conscientious capitalism. His ambition transcends personal gain, aiming instead to spark transformative global change through the power of responsible investment.
When not immersed in the world of finance, he's continually captivated by the cultural richness of new cities, relishing the opportunity to learn from diverse societies. This passion for travel is eloquently documented on his site, ViaTravelers.com, where you can delve into his unique experiences via his author profile.