Many workers seek employment with companies that share their values. A recent survey found that 46% of workers in the US and UK would leave a job if they discovered the company did not share their values. Meanwhile, 56% would not even consider applying for a job if a company's values didn't align with their own beliefs.
These career-related values could be social, political, or cultural – ultimately it doesn't matter; if you can't get behind a company for any reason, why the hell would you devote YOUR time to them?
Vegan jobs are a prime example of this type of ethical mindset. Some job-seekers may actively look for companies that promote plant-based diets, products, or a vegan lifestyle, while others may seek jobs that do not involve promoting, making, or selling animal-based products.
Unlock Sustainable Investing Opportunities 🌿
Join the green revolution by investing sustainably with our top partners. Discover platforms that align with your values and offer remarkable opportunities for growth.
Careers in animal welfare or veterinary medicine or positions as part of a nutrition team can also fit with the personal ethics of a vegan. Here is a closer look at the various industries where you can find vegan jobs.
How did we choose the best Vegan Career positions?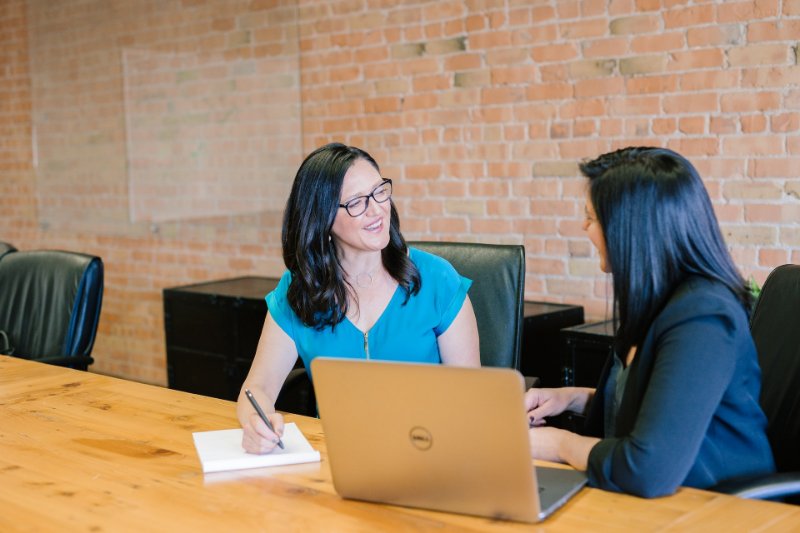 The best vegan career positions allow you to build a profession that does not require sacrificing your personal ethics. The term "vegan jobs" can mean different things to different employment seekers.
To some, it could mean working directly with companies or organizations that promote a vegan lifestyle. This approach is possible in various industries, including agriculture, food service, animal care, or positions in the non-profit sector.
For others, the primary goal may be to develop a career with vegan-friendly companies. These firms do not engage in animal exploitation or use animals for materials or product testing. However, they do not necessarily directly engage in promoting, manufacturing, or selling plant-based brands.
In this article, we will focus on those careers that pertain directly to a plant-based lifestyle. However, we will also mention employment options in related fields, such as environment or community development, and jobs that do not require you to support or engage in animal exploitation during the course of your work.
Where to find Vegan Careers
There are typically three options for pursuing the perfect careers for vegans. The first is to look for a full-time position, which will often lead to the most stability. You can also try to find remote or freelance work.
These choices offer a bit more flexibility. However, there is also less certainty about salary and stability. At the same time, freelance jobs permit you to build a business based on vegan-friendly clients, allowing you to work directly on your passion and earn more profits if successful.
If you want full-time or part-time work, you can use job search engines like ZipRecruiter, which will allow you to look for opportunities based on keywords related to vegan jobs.
Remote vegan jobs are another possibility. FlexJobs is an excellent search tool featuring internet-based work opportunities.
Freelance gigs are widely advertised online, with SolidGigs serving as one of the best resources for those seeking contract work.
After finding opportunities, you should research the companies or organizations to ensure they meet your values concerning animal welfare, the environment, materials, and products.
The Best Jobs for Vegans
Here are some of the best jobs and career paths that will fit with vegan values.
1. Vegan Restaurant Waitstaff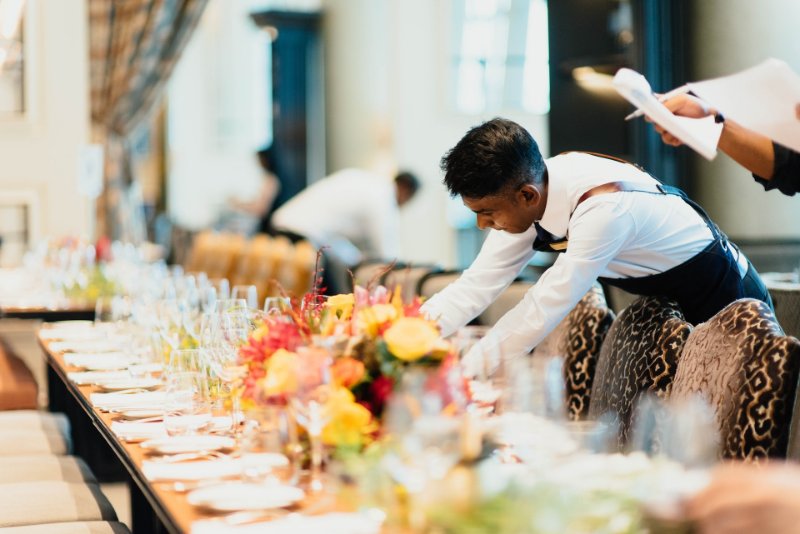 Vegan restaurants serve plant-based dishes to patrons. This setting is ideal for you if your passion is to talk about and serve vegan food.
Waitstaff members work directly with customers, though they may also communicate with kitchen workers who prepare the dishes. Here is a closer look at the details of this job.
Training – Vegan jobs in restaurants typically require a high school diploma. Some employers may prefer previous restaurant or customer service experience. However, owners may be willing to train waiters or waitresses who are outgoing or have a passion for vegan food.
Duties – Waitstaff members greet customers, explain dishes and options, take food orders, and serve the dishes.
Outlook and Salary – According to the US Bureau of Labor Statistics (BLS), most restaurant jobs have an hourly wage plus tips. Unfortunately, due to the bass-ackwards way restaurant staff in the States are paid, tips are going to be what pays your bills, not your wage. Depending on the restaurant (as well as your level of service and the customer's decency – if any) you could be making a mint, or maybe looking for a second job.
The good news is, demand for this job will increase by at least 10% in the 2020s, especially post-pandemic. Note, depending on the restaurant, some of these positions may involve delivery or bar work rather than strictly table service.
See Related: Best Impact Investing Jobs
2. Vegan Restaurant Chef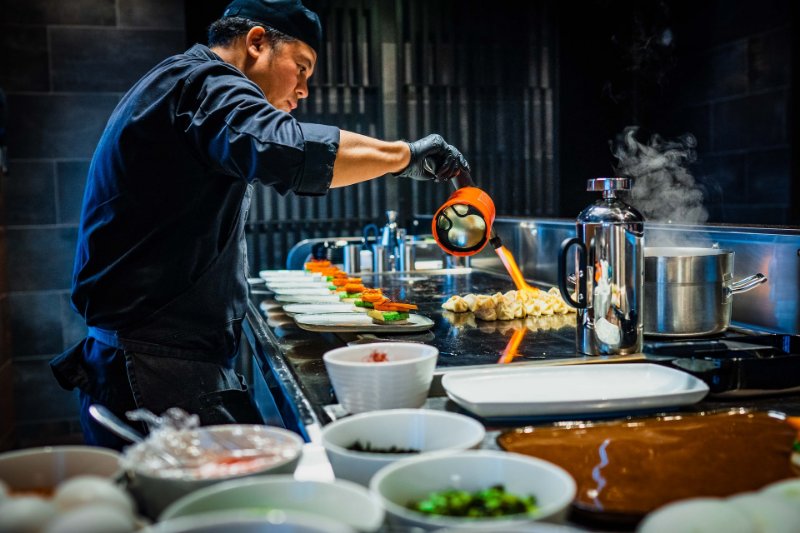 If you want to create food for a plant-based diet, then a vegan chef may be the ideal veg-friendly job. In this career, you can work in a regular or fast-food restaurant, become a caterer for events, or cook in a fine-dining eatery.
Training – You can start this career as a kitchen team member and learn while working. This is the cheapest, but also the longest way to the top. However, you can also train in a culinary school or community college. These institutions usually have two-year programs or certificate courses in cooking, but can be pricey.
Duties – Good vegan cooks source their own ingredients, prepare them, and make dishes for the restaurant from scratch. If you are a senior cook involved with planning the menu, you will need knowledge of plant-based nutrition from school or self-study.
Outlook and Salary – According to the BLS, most cooks earn an hourly wage, and the profession will grow by 13% over the next decade due to increased consumer demand and more restaurants opening. Chefs at large eateries may earn a salary, and it is also possible to start your own restaurant if you have the skills to cook vegan dishes and the passion to run your own business. 
See Related: Best Circular Economy Jobs to Start Your Sustainable Career
3. Animal Service Workers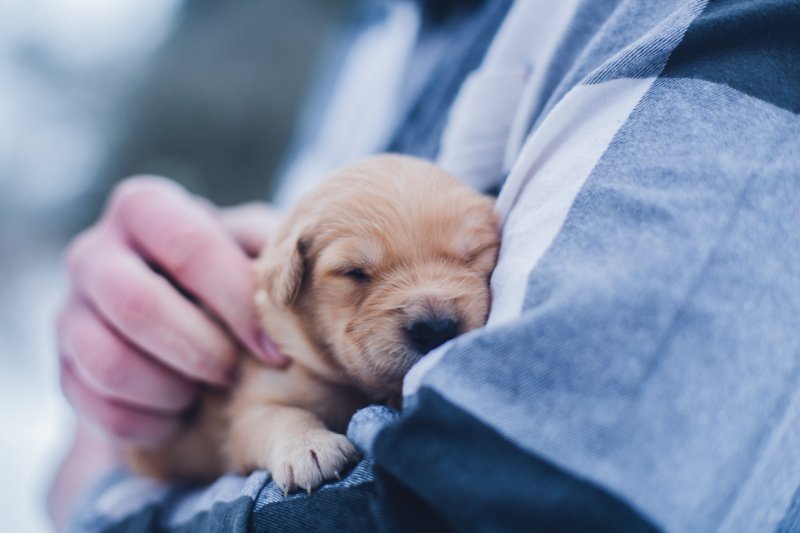 Animal service workers provide services directly to pets, livestock, or other creatures. This field covers a variety of jobs, including animal shelter attendant, groomer, boarding kennel worker, and zoo assistant. Despite the different settings, these jobs have similar duties and training requirements, and they all focus on ensuring animal welfare.
Training – Most of these positions require that you love animals and have at least a high school diploma. Though it is possible to learn on the job, there are community and technical college programs for pet grooming, animal training, and basic animal care.
Duties – Animal care workers feed, exercise, and look after the needs of the creatures in their charge. If you work for an animal rescue facility or pet groomer, you may also have to interact with human clients and provide basic customer service.
Outlook and salary – Pay in this industry is split between salaries and hourly wages. According to the BLS, animal care is set for a 30% increase in demand over the next decade as more people purchase pets.
See Related: Best ESG Jobs
4. Veterinarian and animal care providers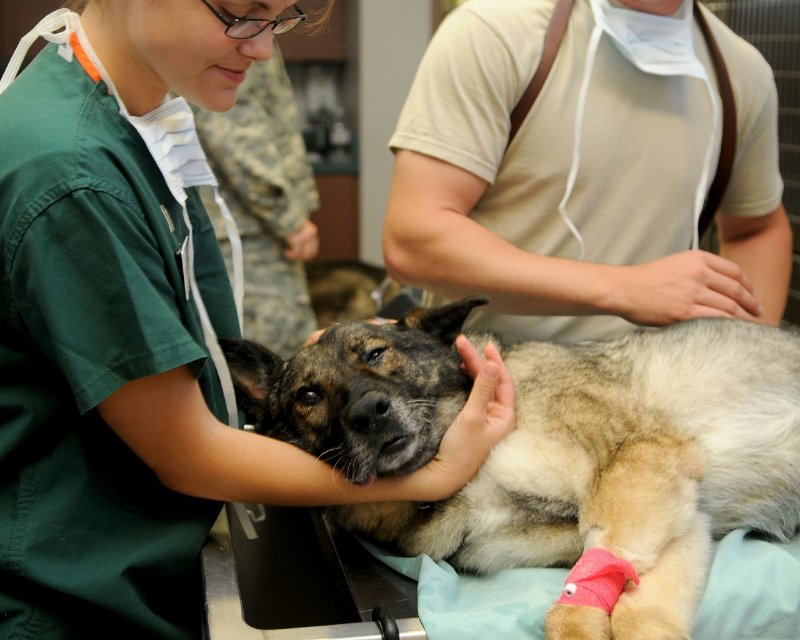 Veterinarians and animal care providers give medical services to animals. In this career, you can work in many different settings. In addition to vet clinics and hospitals, you can work with farmed animals or at a zoo or animal sanctuary. Care providers also work with rescued animals or pets at boarding facilities.
Training – Vets need eight years of post-secondary education. After earning a bachelor's degree, you will attend veterinary school for four more years. Licensure usually requires at least one year of clinical experience, which you get during the final two semesters of veterinary school. Veterinary technicians require one to two years of school, while animal care workers can learn their skills on the job.
Duties – Veterinaries, assisted by technicians, provide medical care to all types of animals, including check-ups, diagnosing illnesses, managing treatments, and performing surgery. Meanwhile, animal care workers offer non-medical services.
Outlook and salary – Most legit veterinary positions are salaried. If you have your own clinic, then clients will pay you directly. The BLS predicts a 19% increase in demand for vets as more people purchase pets and the size of livestock farms increases.
See Related: Best Social Impact Careers to Pursue
5. Nutritionist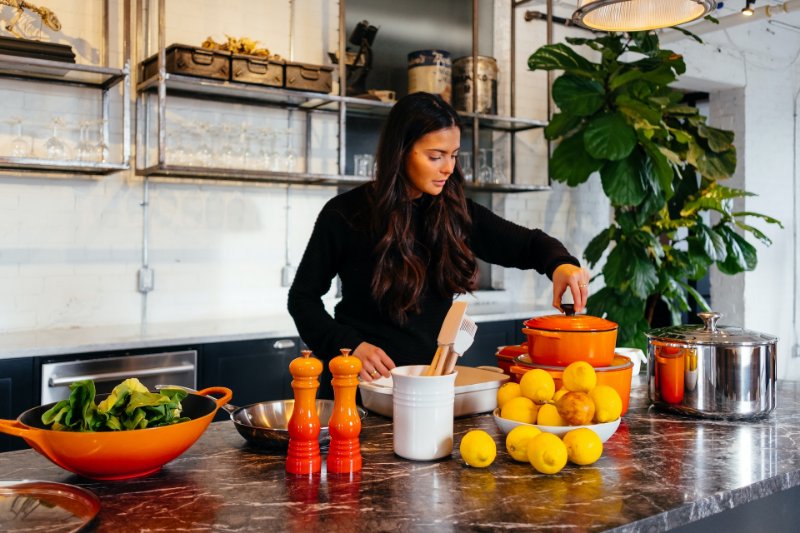 Nutritionists help patients with eating better foods. In this career, you can also advise vegan companies about food production, nutrition, and the health value of ingredients.
This career can also involve outreach. For example, an employer might ask you to create educational materials about healthy eating and plant-based diets.
Training – You will need at least a bachelor's degree to become a nutritionist. Most employers require that you become a Registered Dietician Nutritionist or Certified Nutrition Specialist. You need to complete a clinical internship and pass a board exam to earn these accreditations.
Duties – Nutritionists can operate in a clinical setting. In this job type, you will work directly with clients. You may also work with a food company or plant-based restaurant, assessing their products and offering advice about nutritional value. This position is more research and testing-based.
Outlook and Salary – Full-time nutritionists receive an annual salary. The BLS forecasts a 7% growth in demand for nutritionists. The increase is mainly due to greater interest in the benefits of healthy eating.
6. Social Media Manager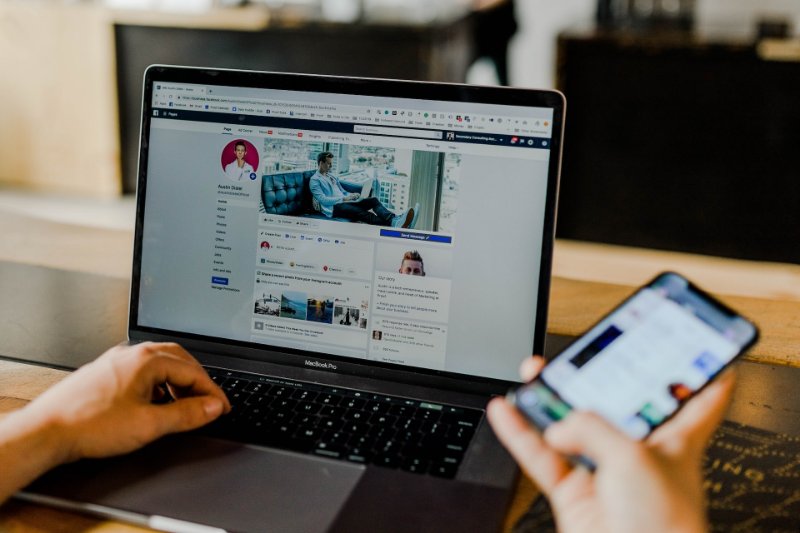 As a social media manager, you can have a huge impact by promoting a plant-based lifestyle, product, or service. Every company requires an online presence, and they either have in-house social media specialists or work with a third party or freelancer. If you find the right employer, you can use this platform to engage with people about vegan living.
Training – Social media managers may have a degree in marketing or a related field, but experience and a portfolio of past work is often the primary requirement.
Duties – Social media specialists spend their days planning marketing campaigns on relevant platforms, managing these accounts, posting content, and interacting with followers, fans, and potential customers.
Outlook and Salary – Most in-house social media specialists earn an annual salary, though many in this field are contractors or freelancers who get paid per job or hour. The number of opportunities should increase over the coming decade as more companies realize the importance of social media outreach.
See Related: Best Environmental Justice Jobs | Top Careers
7. Community Development Manager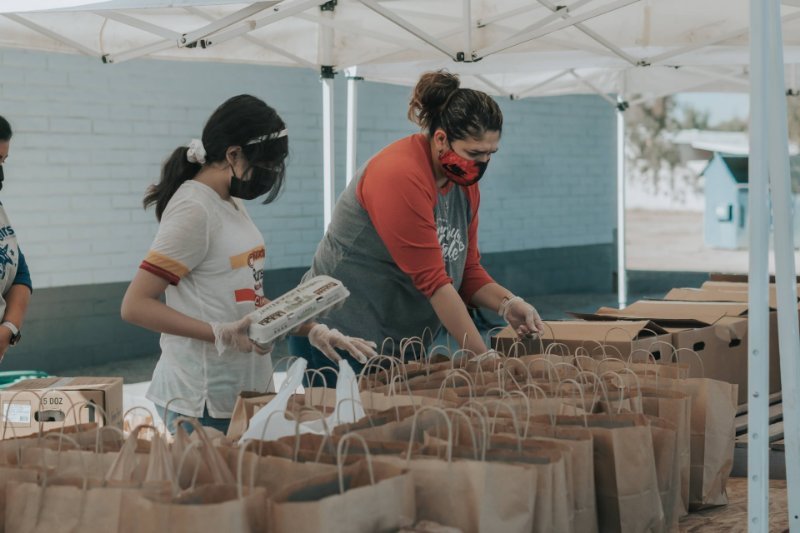 A community development specialist can help create services to benefit people in the area. This job typically involves planning and carrying out initiatives. For example, you might start a food empowerment project to encourage healthier eating in a neighborhood.
Training – Jobs require a bachelor's degree in social services, urban development, or a related field. Some organizations will expect senior employees to have a master's degree.
Duties – Community development managers assess the needs of the public and come up with ideas for meeting those needs. Often, the projects you conceive will concern food access or healthier eating. Through these projects, you can promote plant-based diets and other healthy lifestyle choices.
Outlook and Salary – These salaried positions are available through government agencies and non-profits. The BLS predicts growing opportunities for community development jobs. Public health and economic development are becoming more important to local authorities, health agencies, and non-profit foundations.
8. Investor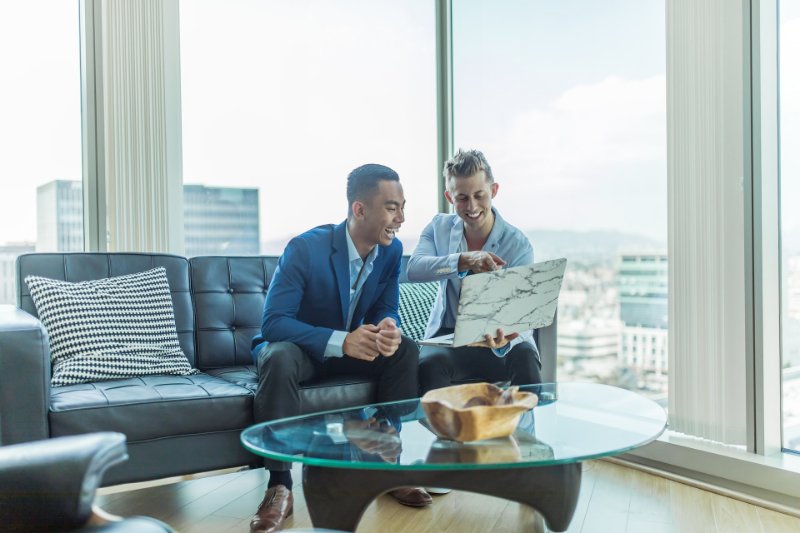 Many investors focus solely on professional gain. As a socially conscious investor, you can purchase shares in vegan-friendly businesses or funds. Though you can work for an investment firm or financial services company, you can also trade shares individually using Robinhood or another trading platform..
You can support vegan companies through investment even if you have another career. You can use platforms like Betterment to select companies with values matching yours and purchase their stocks part-time.
Training – Individual investors are often self-taught. If you work for a financial institution, you will need a degree in finance or economics or a track record of choosing successful investments.
Duties – Whether you work for a firm or yourself, you will research and select investments and manage trading positions. The job will also involve using trading platforms like M1 Finance to manage your portfolio and buy and sell shares.
Outlook and Salary – If you trade for yourself, your salary will depend solely on your profits. Institutional investors earn a salary, but they typically receive payment in the form of performance bonuses, too.
9. Researcher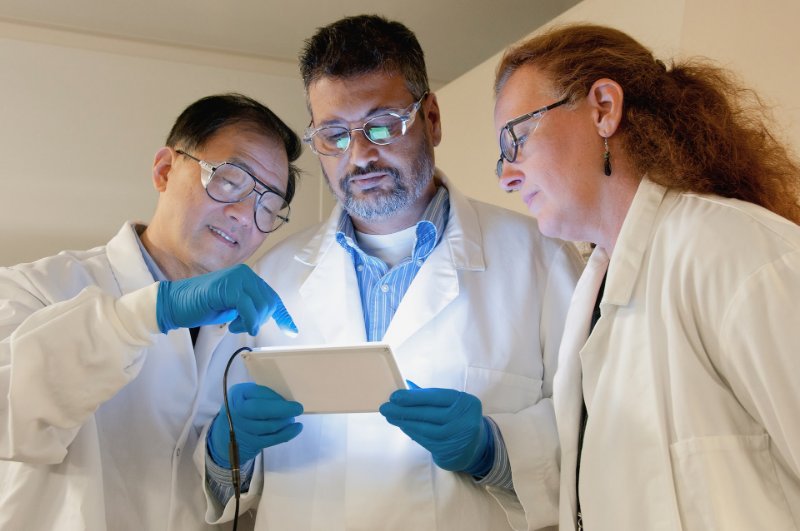 Medical researchers study diseases and health conditions to find better treatments and cures. In this field, you will be able to promote responsible medicine. Medical research is an area of concern for animal rights because many scientists use animals as test subjects. As a research professional, you will be able to find alternative ways to assess treatments.
Training – Medical researchers have a bachelor's or master's degree in biology, health sciences, or a related field. A degree is a minimum requirement for many jobs.
Duties – Medical researchers try to solve diagnosis and treatment problems by developing new tests, medical products, procedures, or medications. You will be responsible for testing your ideas and ensuring their safety.
Outlook and Salary – As more diseases impact our world, medical research will be more important. The BLS expects a 17% growth rate in the coming decade as companies and governments try to find cures for diseases and stop pandemics before they do too much damage.
See Related: Best Sustainable Investing Courses
10. Agricultural Engineers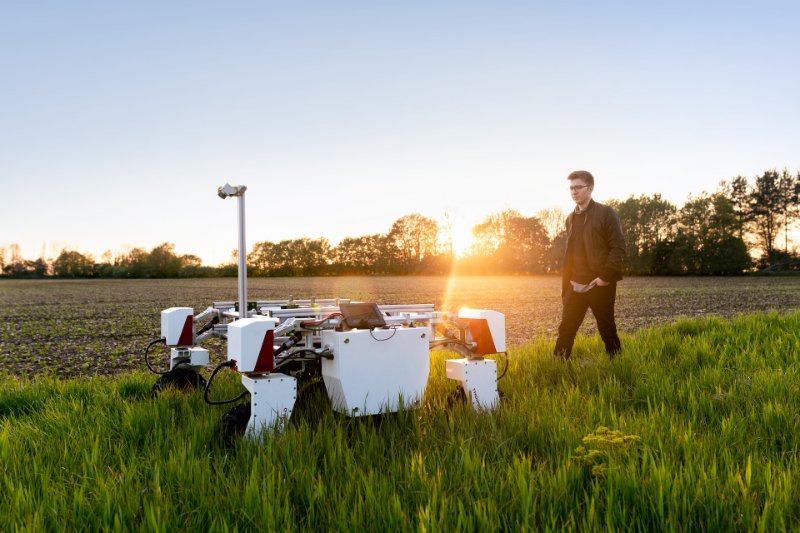 Agricultural engineers build systems that improve food production, harvesting, storage, and transportation. In this field, you can work with crops to increase efficiency and environmental friendliness during all phases of production. You can also create systems that improve the lives of animals raised on farms.
Training – Agricultural engineers typically have a bachelor's or master's degree in agricultural engineering, horticulture, or a related field. A degree is typically the minimum requirement for most jobs.
Duties – Agricultural engineers define problems in the food production system and invent and test ways to solve them. This career usually requires both fieldwork and working with computer models.
Outlook and Salary – Agricultural engineers earn slightly less than building engineers. However, all jobs in this field command an annual salary. Through the BLS predicts minimal growth, there will be jobs in specialties like farm automation.
11. Food Scientists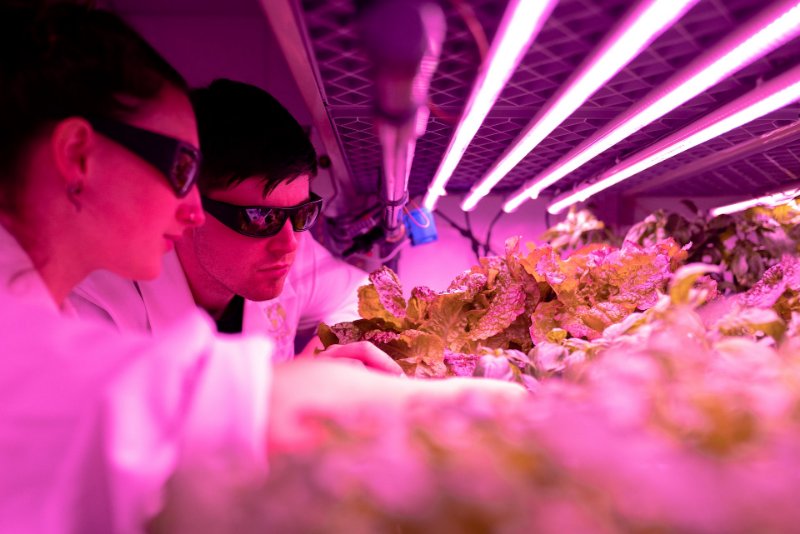 Food scientists can help produce products made without animal ingredients. In this field, you can figure out ways to get the same nutrients in animal products into plant-based alternatives. Food scientists can also help find ways to make organic, chemical-free foods more profitable for agriculture and food production companies.
Training – Most jobs require a bachelor's degree in food science, agriculture, nutrition, or biology. Some research jobs may require a master's or Ph.D.
Duties – Food science is an applied science. In this career, you may invent methods for improving yields on a farm or create new food products with increased nutritional value. For example, vegan companies may hire food scientists to improve the nutrition of their products. This job can also include preparing analyses and reporting test results on certain types of food.
Outlook and Salary – The field of food science is expected to experience above-average growth in the coming decade as companies seek to improve the nutrition, shelf-life, and taste of their foods. Food science professionals earn annual salaries, and their pay is on par with other research science jobs.
12. Zoologist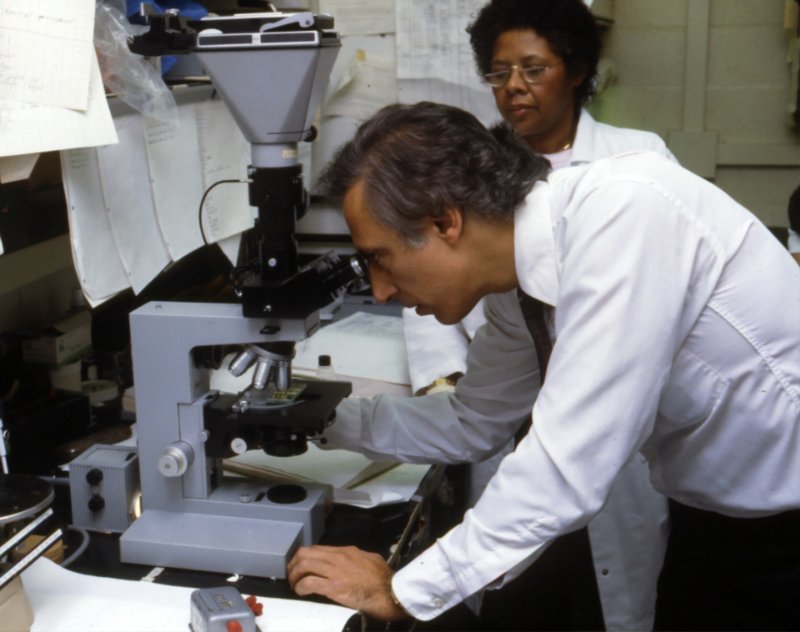 A zoologist cares for wild animals in captivity. While many jobs in this field are in zoos, you can also work in an animal sanctuary, game reserve, or other places where wild animals receive protection.
Training – Zoologists have at least a bachelor's degree in biology, zoology, or animal sciences. Senior positions require a master's and research jobs with academic funding require a Ph.D. This career typically includes a lot of on-the-job training.
Duties – Zoologists study all aspects of animal life, including their habits, common diseases, habitats, behavior in the wild and captivity, breeding, and the effects of human influence. In this career, you can either perform research and publish your findings or apply them to the care of animals in a zoo or sanctuary.
Outlook and Salary – Zoologists can earn a wide range of salaries depending on where they work. The demand for professionals in this field will remain steady over the next decade. Some specialties, such as studying the impact of climate change on species and trying to save newly endangered animals, will still be in high demand in the coming years.
13. Service Workers and Caregivers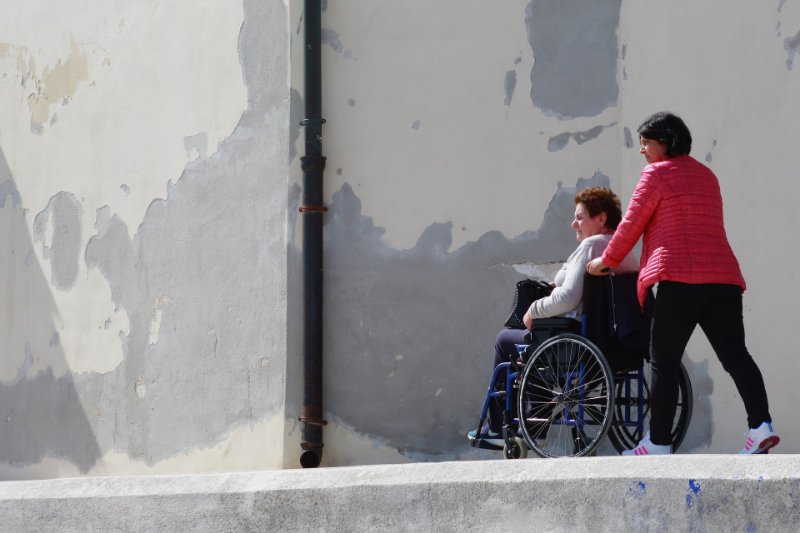 Service workers and caregivers work with people who need support for specific issues or help to perform daily activities like bathing, and shopping. These careers are ideal for someone with a lot of empathy and compassion because they require working directly with people in need of care.
Training – Service workers and caregivers typically need to be certified, and those who perform basic medical services, such as reading vital signs and assisting with medication and equipment, must have post-secondary training.
Duties – Caregivers and service workers provide assistance to people with medical issues, developmental disabilities, or other limitations. Some jobs may involve basic medical assistance, but other caregivers serve as companions who help with meals, transportation, and other daily activities.
Salary and outlook – Caregivers can work part-time or full-time and may earn an hourly wage or a salary. Demand for this career is set to increase by 25% as the population of elderly people increases.
Related Resources