Water stocks are a great choice for those looking to diversify their portfolios or get into green investing. Overall, water stocks are generally stable and often pay out dividends while also producing high earnings for companies and investors alike.
Consider that water though a finite resource is needed in every aspect of commerce and industry. There is a lot of focus on conservation, green energy, and sustainability, driving the current market environment towards essentials-based investments.
Water stocks are a premium buy thanks to their constant and steadily growing expenditure margins. They also offer a huge potential for takeovers and favorable dividend policies compared with other utilities such as natural gas or electricity.
Unlock Sustainable Investing Opportunities 🌿
Join the green revolution by investing sustainably with our top partners. Discover platforms that align with your values and offer remarkable opportunities for growth.
One way to decrease risk during portfolio diversification is by investing in non-traditional but eco-friendly companies such as those that offer water stocks and ETFs.
How to Invest in Water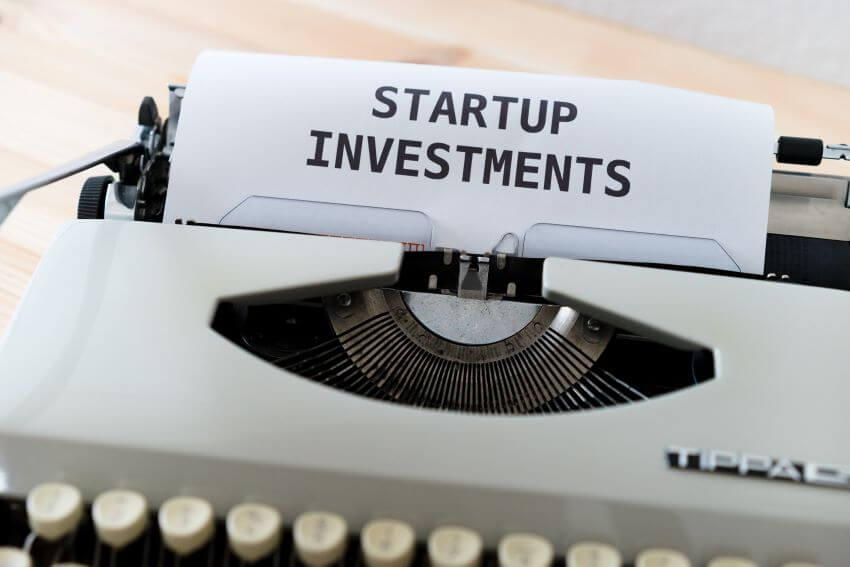 The world has a lot of water, but very little of it is actually consumable. Freshwater is needed for farming, cooking, cleaning, and drinking. Unfortunately, there is no infinite supply, and even some of the largest sources face shrinkage and contamination.
According to recent research, there is a prediction that as many as two-thirds of the world will be facing a shortage of freshwater by 2025. Many countries are already facing water stress and serious side effects from climate change that have increased the demand for freshwater.
The burgeoning population has placed even more importance on the cultivation of agriculture, which of course, depends on high concentrations of fresh, useable water.
These increased needs present an excellent opportunity for forward-thinking investors to pick up water desalination stocks and water purification stocks while still being affordable. That being said, knowing it's a good time to invest and understanding how to get started are two different things.
One of the easiest ways to invest in water is by buying stock in public water companies in your local area.
You can also invest in water purification stocks that help keep water clean such as companies that deal with urban waste management. If you are looking to branch out from the typical, you can invest in water desalination stocks which are basically companies focused on turning salt water or ocean water into fresh water.
See Related: History of Impact Investing
Our Selection Criteria Of the Best Water Stocks & Water Companies To Invest In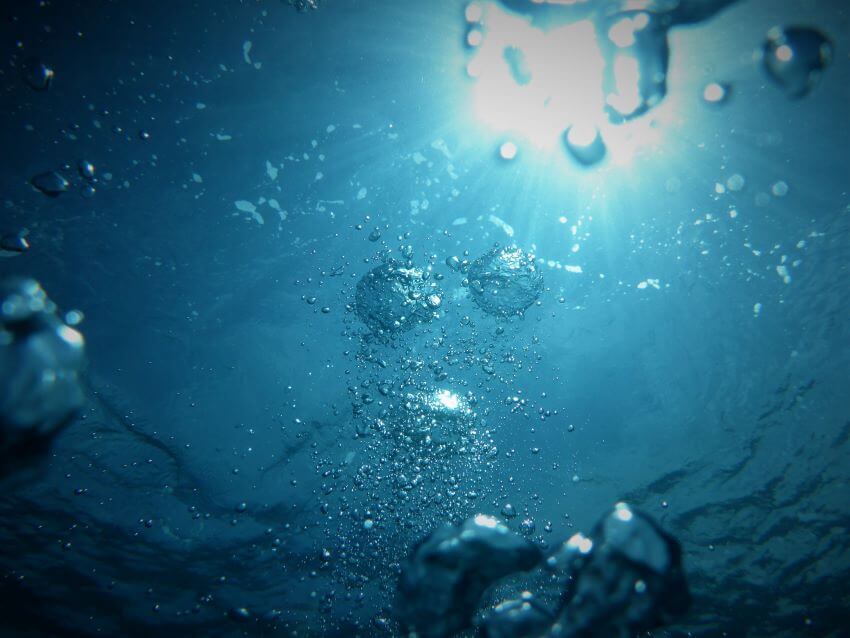 There are many cheap water stocks to choose from, but to make our list, companies need to fall under a specific set of criteria. The best water ETFs and water stocks will need to have shown steady growth over the last 4 cycles and have stocks available in the market for public purchase.
Many water companies are still private, and though their water purification stocks may be lucrative, they are only available to those who are already part of the company.
In addition, we made a point of only including public water companies and water stocks that have an interest in renewable resources, sustainability and that follow environmentally friendly business practices.
See Related: Best Impact Investing Apps
Our Top Choices For Investing In Water & Water Stocks ETF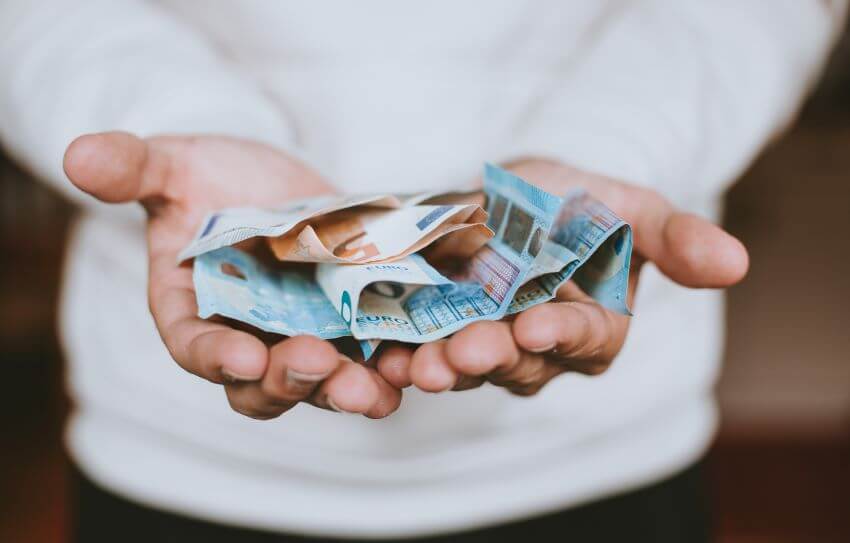 Evoqua Water Technologies Corp (AQUA)
This Pennsylvania-based water company services about 40k customers with more than 160 locations across the world. If you are looking for solid water companies to invest in, then Evoqua should definitely be on your list.
Their services cover water filtration and disinfection systems, aerobic wastewater treatment, covers, clarifiers, anaerobic wastewater treatment, and liners. Their returns have stock holdings have seen moderate but consistent gains over the last several quarters, and with a larger focus on water in recent months, their shares are set to increase in price.
See Related: Benefit corporation vs. B Corp: What is the Difference?
Invesco Water Resources ETF (PHO)
A great water ETF to add to your portfolio is Invesco Water Resources ETF. This ETF is focused on companies that are in the process or currently producing water conservation products. It also covers water purification products, and both aspects are for industry, business, and residential use.
The great thing about this particular ETF is that you will be exposed to 35 companies in the clean water sector as an investor.
For those looking to diversify their portfolio or transition over to green stocks, this is a great way to get your feet wet with minimal risk. This EFT has also shown high dividend yields which is an attractive trait for any level of investor.
See Related: Examples of Collective Impact Model
Xylem (XYL)
In the smart water infrastructure industry, Xylem is one of the top-performing companies. They started adopting new technologies early on and stay on the path of innovation even today. The company can learn and maintain a strong presence in existing markets and gain traction in the Southeast Asian regions.
There has been a significant increase in smart water infrastructure in this area, and the potential for growth remains strong. As an investment stock option, this is one of the more lucrative choices you can make if you want to double the value of your portfolio over the long term.
See Related: Social Impact Examples You Need To Know
York Water Co (YORW)
Drinking water is always going to be trending with the number of people in the world constantly increasing. York Water specializes in wastewater management, water-related services, and the production of clean drinking water. Its operations cover over 40 49 municipalities with plans to expand its reach in the coming years.
Although their stock fell a bit recently, it is expected to rally as the market stabilizes and the job markets start getting back to normal. If you are looking for a water stock to invest in for the long haul and don't mind periodic downturns, then York Water is an interesting stock to add to your portfolio.
See Related: What is the Environmental Impact of Geothermal Energy?
First Trust Water ETF (FIW)
First Trust Water ETF is a great option for those who want to get started on water investments but want to maintain a wide range of options. This ETF has 36 water stocks that cover mainly wastewater and potable water companies. More than 500 million in assets are managed by FIW with a 47% exposure in the industrials sector alone.
When it comes to investing in water, it is always preferable to offer a broad range to maximize gains, and this water ETF does just that. Over the last three cycles, this ETF has shown positive gains and is set to continue its upward trend.
See Related: Best Biofuel Stocks to Buy Today
American States Water Co (AWR)
California is no stranger to water shortages which makes companies based in the state highly efficient in management and conservation. American States Water is one of the major utility companies in the state and boasts a diverse range of government and private contracts.
They offer both water and electric services to more than 250k customers statewide. In the last quarter, the stock was listed at bullish and has shown a moderate but steady number of gains over the years. For those looking to invest in water stocks that are generally stable, even without massive returns, this is a great company to consider.
See Related: Investing in Low-Income Neighborhoods: How Investment Can Spur change.
Essential Utilities (WTRG)
Essential Utilities is based in Pennsylvania and is one of the most well-known water and wastewater utility companies in the area.
It also owns a natural gas distribution utility formerly known as Peoples. They are in a holding pattern as they await government approval of the Delaware County Regional Water Quality Control Authority, which will make it one of the largest wastewater companies in the area once the deal goes through.
The water stocks for Essential Utilities have always performed well, and it is anticipated to grow by at least 30% per year once all of its planned acquisitions are finalized. If you are looking for a water stock with high growth potential, this is a great stock to consider even for a short-term investment.
See Related: What is the Role of ESG Analyst?
Middlesex Water Company
Of all the stocks on our list, Middlesex Water Company is the smallest. However, don't let the size fool you. This company is doing very well and has a long track record of excellent performance. It has been around since 1897 and serves both Delaware and New Jersey customers efficiently.
The company both distributes, collects, and treats water from the surrounding areas. Its customers are commercial, municipal, and domestic. Serving the unregulated and regulated markets has made itself an invaluable addition to the water industry.
They are currently seeking investments to improve and expand their current offerings and replace outdated equipment with modern, eco-friendly options.
The company has shown positive gains for many years and is forecast to grow exponentially following its upgrade making now a perfect time to invest in its water stocks.
See Related: How to Start Investing in Women
Pentair (PNR)
Pentair is a simple water treatment company, but it exhibits great potential in the earning department. This is mainly due to the residential tailwinds that allow it to leverage its position and outgrow its competitors in this specific market.
The last 12 months of prices are targeted at just under $60 a share, which is a bargain for those looking to invest in water stocks affordably.
Growth is expected with more focus on being eco-friendly trending in the world of water, fuel, and energy. Its operations are water treatment, energy-efficient water treatment, water systems, pumps, and filtration products for residential customers.
Their products are sold both locally and internationally, which increases their overall growth potential. In the first quarter alone their profits rose by 3%, which may not seem like much, but it is a solid gain expected to persist year over year.
See Related: How to Measure Social Impact (Step-By-Step Guide)
California Water Service Group (CWT)
When you want a solid water stock to invest in, the best option is to go with one of the biggest companies in the industry.
California Water Service has a customer base of almost a half-million connections making it one of the biggest water utility companies in the country.
As far as stocks go, it is not limited to California as the company also services Hawaii, Washington, and New Mexico.
In the last few quarters alone, the company's revenue increased by 30%, making it one of the fastest-growing stocks in the water sphere.
Of course, any stock investment comes with some risk, but water utility companies such as this one are a good bet to back in terms of high-performing water stock.
See Related: Best ETF Brokerage Options
SJW Group
A lot of the stocks on our list work with the California market, including SJW Group. However, although this company is based in California, it also services other states through its sub. Subsidiaries.
It features more than 230,000 connections that cover more than a million people, making it a strong water stock option to invest in.
The company invested 200 million in upgrades that got rid of old piles, facilities, and storage tanks. The new upgrades are more eco-friendly and, not mention, more efficient.
It also invested in upgrading its utility plant infrastructure, which has helped it serve its customers better.
Over the last 77 years, this company has paid out dividends to its shareholders, making it a solid water stock investment for those who prefer as little risk as possible.
Related Resources