Every day you see headlines about new environmental crises or receive a utility bill in the mail that costs more than a car payment. You want to help the planet, reduce your bills, and boost your credit score.
Shelling out a personal-loan-worthy amount of cash may seem impossible, but fear not – there is an effective mutually-beneficial solution that also happens to help sustainability practices.
Green personal loans allow borrowers to contribute to environmental protection efforts, reduce utility costs, and increase home value simultaneously and without taking a direct hit to savings.
What Are Green Personal Loans?
Green loans are simply personal loans obtained for a specific use, such as environmentally friendly and sustainable home improvement projects that lean towards creating a more energy-efficient home.
Taking out a green loan to install environmentally conscious appliances or even substantial projects is almost always more affordable than a personal loan.
How Do Green Personal Loans Work?
The principles of a Green Loan, or how these green loans work, can be broken down into four components, otherwise known as the Green Finance Framework.
Use of Proceeds
Process for Project Evaluation and Selection
Management of Proceeds
Reporting
While all of these components affect your loan, the most vital aspect is the use of proceeds – or how you plan to use the money.
How to Use Green Loans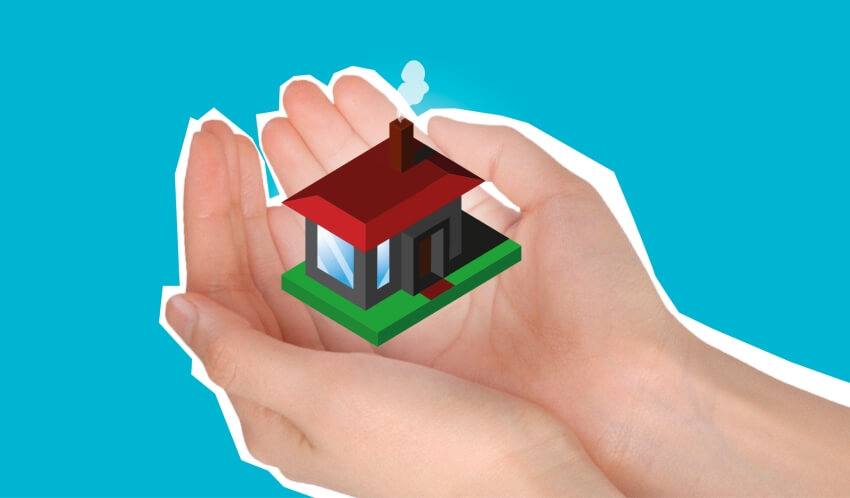 The loan must finance a green project with clear and defined environmental benefits.
All eligible projects must demonstrate active contributions to various areas of concern, including climate change, natural resource depletion, loss of biodiversity, and pollution.
Customary eligible projects are below.
Renewable Energy
One of the most effective ways to use your proceeds for a Green Personal Loan is renewable energy production, transmission, and appliances and products.
Renewable resources never expire or run out and are better for the environment due to their natural recycling capabilities.
Around 20% of utilities in 2020 in the United States were renewable, with hydropower and wind power as the two most prolific sources.
Transmission of renewable energy means that fossil fuels do not generate from production – instead, solar and wind sources generate power.
Associated renewable energy products range from solar panels to wind turbines.
Energy Efficiency
Ideal for new and refurbished buildings, energy-efficient remodels are another way to use your Green Personal Loan proceeds. Some options include energy storage, district heating, smart grids, and products.
Energy storage involves storing energy to meet increased demand or an emergency surplus supply. District heating works well in cities or complexes, as multiple structures can utilize the thermal energy produced by the energy plant.
Pollution Prevention and Control
Pollution is a problem for everyone, although some have it worse than others. In addition to being a health risk and unsightly, pollution is detrimental to the environment.
Some projects you can use with your Green Personal Loan to prevent pollution are:
Reduction of air emissions
Greenhouse gas control
Soil remediation
Waste prevention
Waste reduction
Waste recycling and energy/emission-efficient waste to energy
Environmentally Sustainable Management of Living Natural Resources and Land Use
The agriculture and farm industry in the United States faces an abundance of issues regarding sustainability and production. While it may seem like farmlands and animals are sustainable on their own, certain aspects of agricultural manufacturing negatively impact the environment.
A few considerations for possible projects are animal husbandry, climate-smart farm inputs like drip irrigation, and afforestation.
Other lesser-known options are sustainable fisheries, aquaculture, and natural landscape restoration.
Terrestrial and Aquatic Biodiversity Conservation
Simply put, our ocean health affects everyone. As of 2021, single-use plastic bags are the number one culprit of ocean litter – with the United States at the forefront. Marine and coastal environments like coral reefs suffer from ocean pollution the most.
Damage to coral reefs leads to less coastal protection during storms, lost jobs, and decreased tourism. The reefs also provide research opportunities for medical scientists, and over half a billion people rely on coastal environments daily.
Clean Transportation
Electric cars are not just a trend – they are the way of the future. Using your proceeds from a Green Personal Loan to invest in environmentally-friendly vehicles is a practical and sustainable idea.
Personal vehicles are only the beginning of electric transport. Many cities are researching how to create hybrid or all-electric rail systems, buses, trolleys, and other forms of public transport.
As vehicle pollution is the top contributor to ozone damage, moving towards electrically-powered transportation is one of the most beneficial steps you can take.
Sustainable Water and Wastewater Management
Most people assume that clean drinking water is an accessible human right, but unfortunately, that is not the case.
Even in developed countries like the United States, millions of people have to drink contaminated water every day (Flint, Michigan, for example). Your proceeds from a Green Personal loan are a great way to contribute to clean drinking water infrastructure.
Other project opportunities include improving wastewater plants, urban drainage systems, river pollution, and flood mitigation.
Climate Change Adaptation
The world is changing, and its inhabitants have no choice but to adapt to those changes. Regarding a Green Personal Loan, some options for proceeding with usage include:
Climate observation systems
Early warning systems
Climate observation systems research physical, biological, and chemical aspects of the environment as they occur – their results are available to all users. Early warning systems provide resources to citizens in preparation for hurricanes, tsunamis, and other natural disasters.
See Related: Are Personal Loans Bad? Here's What You Should Know
Eco-Efficient and Circular Economy Adapted Products, Production Technologies, and Processes
Receiving certification for your products as sustainable is a practical way to use your Green Personal Loan and help the environment.
However, the product is not your only concern. You also need to establish environmentally friendly production methods, and packaging and source your ingredients from ethical sellers. Until recently, factory production and en masse materials were the norms, but the eco-friendly approach is the best-selling in the United States.
Green Buildings
Green building is the most popular way to allocate funds. Your Green Personal Loan proceeds can go towards regional, national, or international standards and certifications.
Building and construction are necessary. But, it is possible to build sustainably, with a minimal negative impact on the diverse biological settings surrounding construction sites.
Process for Project Evaluation and Selection
When applying for a green loan, the borrower must communicate the following to the intended lender:
Provide detailed environmental sustainability strategy, policies, and processes.
Demonstrate why your project is eligible.
Any other information deemed necessary to provide a proper evaluation of the project. Examples include potential environmental or social risks and how the borrower will manage said risks.
Explain your intent to receive green standards or certifications.
Proceed Management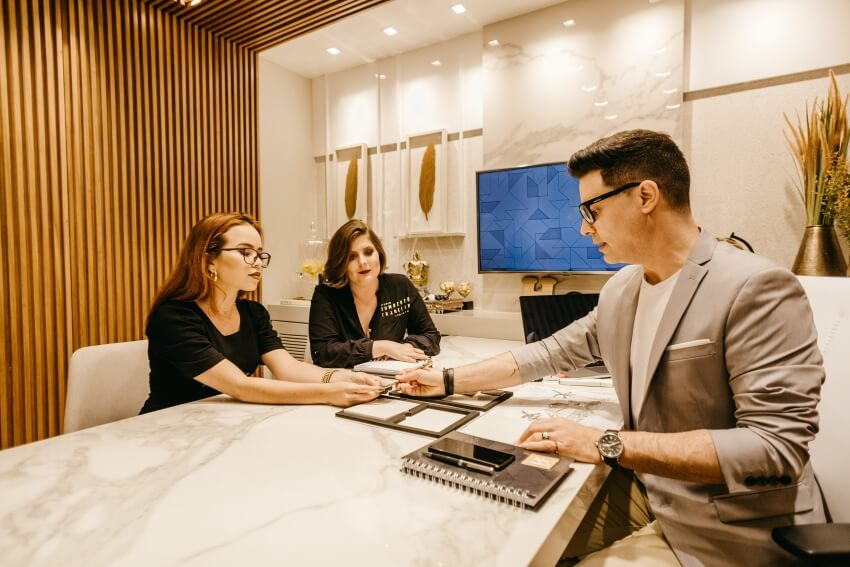 If granted the loan, the green loan borrower must maintain an inventory of allocated funding, or else the funds must be in an account created solely for the use of the project.
You have to prove that you can afford the green personal loans rate.
Reporting
The green loan borrower must report to the lender all tracked information.
Reporting should include all expenses incurred in implementing the green project and expense descriptions, performance measures, methods, and impacts.
Measurements of Greenhouse Gas emissions and energy capacity should also appear on reports. Your impact, even if negative, should have evidence behind it and demonstrated effort.
If you harm the environment with your green loan proceeds, you will most likely need to reconsider your strategy and invest in more sustainable opportunities.
Reviews
The lender may request additional reviews from a third party. While it may sound scary, do not panic if your lender solicits supplementary analyses. An auxiliary review does not necessarily mean that your project is in jeopardy.
Per the LSTA, these reviews can conduct in a variety of ways, including:
Consultant Review
Consultant review is similar to expert witness testimony in a courtroom. The advice from consultants and institutions with recognized expertise in environmental sustainability will determine the review result.
Verification
If your project seems to go against your loan agreement, it may need further verification.
Auditors and independent rating providers will investigate your green loan, framework, and your other financial assets to assess your compliance with your contract. In contrast to certification, the verification may focus on alignment with internal standards or claims made by the borrower.
Certification
Green loan certification involves the associated framework against an external green assessment standard. An assessment standard defines criteria, and qualified third parties/ certifiers examine the requirements against the loan in question.
Rating
Qualified third parties can rate green loans or associated frameworks. Qualifier third parties include specialized research providers or rating agencies.
Of note is that the review may be related to all elements of the Green Loan Framework for confirmation that the plan aligns with all four components of the Green Loan Principle, or else to only certain aspects.
Conducted reviews will be made available to all related parties and institutions. This standard extends to those indirectly involved and to whom the borrower may have to inform publicly through their website or another mode of communication.
A final option for review is a self-certification by the borrower. With this approach, the borrower must provide in-depth documentation of their expertise in the subject and their staff.
Again, the borrower should inform any impacted parties publicly.
See Related: Upgrade Loan Review: Is It Legit to Use?
What Are the Terms of a Green Personal Loan?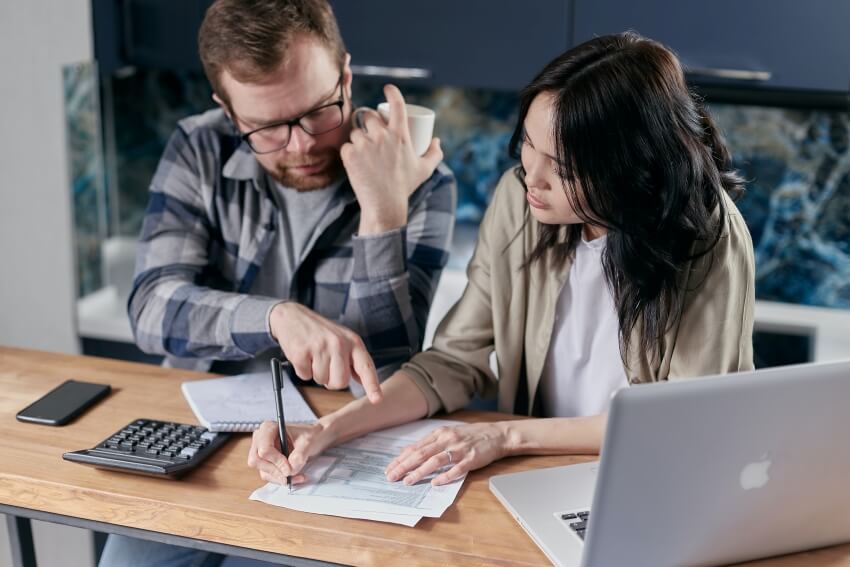 As with any loan, the terms of a green loan will vary by lender. But for quick reference, we have summarized the general terms a borrower may obtain with a green loan.
How Much Can I Borrow Under a Green Loan?
Funding received could range anywhere from $1,000 to $100,000, to be repaid in monthly increments over several years.
What Interest Rate Can I Get on a Green Personal Loan?
Green loan interest rates range from 3% to 36%, based on credit standing and the amount borrowed, and various factors determined by the lending institution.
What Credit Score Do I Need to Qualify For Green Personal Loans?
Typically, a good credit standing would require a credit score above 700, sufficient cash inflow to cover repayment of the loan, and an otherwise low debt balance. But there are options for all credit scores, with some lenders serving specifically those with no credit history or low scores.
Can I Get an Unsecured Green Personal Loan?
Yes, some lenders offer unsecured green loans for the funding of green projects. Companies like LendingTree offer several unsecured personal green loan options with minimal collateral.
How To Apply for Green Personal Loans
If you think your project is eligible for a green loan, follow the steps below.
Credit Standing
As noted above, to receive financial assistance in the amount you want and with low-interest rates, you need to have a good credit standing. In the United States, this information is free to access with SuperMoney Credit Reporting.
If you find that your credit score is low or your report contains several derogatory comments, take action to correct these issues before applying for the loan.
Tactics to improve your score include paying existing debt, disputing collection claims, and making sure your credit card balance is below 10% of your spending limit.
Estimate the Project Costs
Once comfortable with the state of your finances, take some time to create a detailed list of all expected costs, plus an additional amount for unexpected expenses.
When researching costs, look for tools offering high-level quotes for your specific project material needs and location.
This step is crucial because, unlike a credit facility or credit card where you can use what you need up to the limit and interest-charged outstanding amounts versus the total available, a green loan comes in a single lump sum.
Thus, you want to make sure you request enough financing to cover your bases, but not more than you need, as you don't want monthly payments beyond what is necessary.
Affordability
Now that you have a budget, it's time to make sure you can afford the monthly payments if your green loan is approved.
Using a loan calculator, enter in the total amount you intend to request, and then play around with the term of the loan and interest rate to consider the following:
If your credit score is below 700, you likely won't receive an interest rate on the lower end of the scale. What is the max interest rate you can afford?
Are you short on cash now but expect an uptick in the future? Consider a longer-term loan. This payment plan will result in lower monthly payments but an increased amount paid in total due to interest.
Have your max monthly payment and what terms achieve this target in mind before any financing discussions to avoid overextending.
Select a Lender
After you have your information gathered, you can begin searching for lenders. We will discuss in detail the various types of green loan lenders in the next section, but for now, when picking a lender, make sure you review your options with your fact pattern in mind.
The right lender for you may mean looking for lenders that accept low credit scores, that allow you to co-sign, or that are known for having lower interest rates than competitors.
Apply
Collect all the information needed under the Green Loan Principles and the typical documents for any loan request (i.e., proof of income such as a pay stub or W-2, social security numbers, etc.). Congratulations, you're ready to go!
How Do I Qualify for Green Personal Loans?
If you're feeling shaky about whether or not you will get approved for the amount you need, consider pre-qualifying. Pre-qualification allows you to get a clear picture of the interest rates, amounts, and loan durations you could be offered based on your financial situation.
Results not what you expected? Revisit steps 2 and 3.
Where Do I Get a Green Loan? Best Green Loan Options
Both online and offline financial institutions provide green loans. Because there are so many options, always conduct thorough research before applying for a loan with any institution, including reading reviews from individual lenders. You will also want to read the fine print to see if any terms change based on your location.
As a starting point for your research, the following lenders may be good options:

SoFi is an online personal finance institution based in San Francisco with an A+ rating from the Better Business Bureau.
SoFi Green Loan Basics
Applicants must be legal adults, be employed or have proof of upcoming employment or cash on hand, and have a credit score of 680 or more.
SoFi requires a minimum loan amount of $5,000 and a maximum of $100,000.
Interest rates typically range from 5.74% to 20.28%.
Term lengths offered range from 2 to 7 years.
See Related: Best Green Hydrogen Stocks to Invest in Today
Additional Information
Unlike some loan companies, SoFi allows co-signers. They also provide borrowers the option to set up automatic payments for a .25% discount on interest rates.
Borrowers do not have to pay issuance fees, and SoFi does not offer secured or joint loan services.
See Related: How Much is a Wind Turbine? Here's What to Know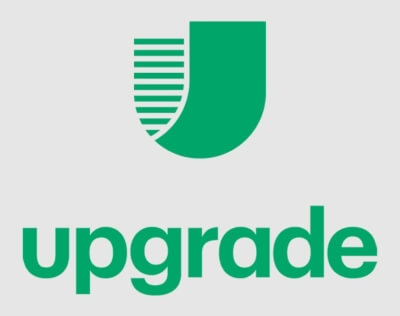 Upgrade is an online lending platform based in San Francisco with an A+ rating from the Better Business Bureau.
Upgrade Green Loan Basics
Recipients should have at least two accounts in their credit history and a debt-to-income ratio of less than 75%. Applicants need a credit score of at least 560.
Upgrade green loans start at $1,000 and reach $50,000. Interest rates vary from 5.94% to 35.47% over a 2 to 7-year payment term.
Additional Information
Upgrade does not allow co-signatory loans.
Their system allows users to set up automatic payments exchanged for a .5% discount on their interest rate. Additional discounts are available to borrowers that have a checking account with Upgrade.
Application and loan issuance requires the payment of additional origination fees of 2.9% – 8%.
Offers secured or joint loan options.
See Related: Tesla Auto Loan Overview: How to Get the Best Terms From Tesla

Upstart is an online lending platform in San Mateo that connects borrowers with lenders. They have an A+ rating from the Better Business Bureau.
Upstart Green Loan Basics
Potential recipients must earn a minimum of $12,000/year. They also need proof of employment and cash-on-hand.
All applicants should have a United States residential address and be 18 years old. An email address and United States bank account are also required.
Loans at Upstart begin at $1,000 and reach up to $50,000, with interest rates ranging from 3.22% – 35.99% over a 3 to 5-year term.
Additional Information
Upstart offers a quick turn-around time – most loan applications receive responses within one business day. You do not need a credit score to apply for an Upstart loan, but you will have to pay an issuance fee of 2.9% – 8%.
Late payments will set you back 5% on the past due amount or $15.
See Related: Best Circular Economy Jobs to Start Your Sustainable Career

LightStream is an online lender owned by SunTrust Bank, based in San Diego, with an A+ rating from the Better Business Bureau.
LightStream Green Loan Basics
To qualify, applicants must have several years of credit history across various accounts, a minimum credit score of 660, proof of ability to save money (i.e., existing investments), and evidence demonstrating their ability to pay down the loan.
LightStream requires a minimum loan amount of $5,000 and a maximum of $50,000.
Interest rates typically range from 4.49% to 20.49%.
Term lengths range from 2 to 7 years.
Additional Information
LightStream gives borrowers the option to set up automatic payments in exchange for a .5% discount on their interest rate. Fortunately, compensation of additional origination fees is not a requirement for loan issuance, and LightStream does not offer an opportunity to pre-qualify for a loan.
See Related: Lightstream Review: Is It Legit & Sustainable?

Discover Personal Loans is an online lender owned by Trust Bank, based in San Diego, with an A+ rating from the Better Business Bureau.
Discover Green Loan Basics
Qualified applicants must be United States citizens or permanent residents and be 18 years old. A credit score of at least 720 and a minimum $40,000 income are the financial requirements to apply.
Your Discover personal loan requires a minimum amount of $2,500 and a maximum of $35,000. Recipients should expect to pay interest rates ranging from 5.99% to 24.99%. Term lengths are 3 to 7 years.
Additional Information:
Quick turn-around, within one business day!
Application and loan issuance does not require the payment of additional origination fees.
Discover does not offer an interest rate discount for borrowers that use automatic payment.
Discover does not offer secured or joint loan options.
Application and loan issuance does not require the payment of additional origination fees.
Late fees equal $39.
See Related: Best Green Chip Stocks to Invest in Today
Who Can Take Green Personal Loans
Most people use green personal loans for eco-friendly projects with a hefty price tag. Think renovation versus weekend project.
The most-used case for a green loan is home improvement projects centered around energy generation and conservation.
Traditionally, the United States has primarily depended on fossil fuels (oil, coal, and natural gas) for energy consumption and much less so on renewable resources (solar and wind), with fossil fuels accounting for 80% of energy usage in 2018 and renewable energy less than 9%.
But with increasing calls for people to take a more sustainable approach to life on earth, countries across the globe – most notably the Group of 20 – are beginning to phase out the use of fossil fuels in favor of renewable energy.
To name a few examples of the shifting trend:
You can get in on the action with green loans.
See Related: Best Business Loans for Solar
Examples of Green Personal Loans
Are you wondering what specific products you can use with your green personal loan? Read on for some of the most popular installations and uses.
Solar Panels
Although we can't all have our wind farms or hydro powerplants, individuals can invest in solar energy. As a result, the solar panel industry has steadily grown, with an estimated two million homes in the United States buying into this sustainable approach to energy generation.
The attractiveness of solar energy usage for individual homeowners is not limited to environmental concerns but also the potentially huge savings. Over 25 years, homeowners that invest in solar energy can save anywhere from $10,000 to $70,000 on energy expenses. Plus, federal tax credits are available to those that opt for solar panels .
Are you interested? Installation of solar panels costs roughly $30,000.
Insulation
Where solar panels provide a cleaner mode of energy generation, insulation reduces the volume of energy consumed.
Through improved insulation – anything that fills in areas where heat and cool air can leak out (windows, doors, the roof) – you could reduce heating and cooling costs by as much as 40%. Insulating your roof alone can cut an energy bill by up to 50%!
Take it one step further by using eco-friendly materials such as:
Sheep's Wool
Recycled paper
Denim
ThermaCork
Aerogel (90% air)
Castor Oil
Use your green loan to pay for the installation of eco-friendly insulation, a project which could cost up to $10,000 for the average United States home of 2,500 square feet.
Appliances
If you want to save even more, look into energy-efficient appliances as well. The most well-known eco-friendly appliances are ENERGY STAR models, a United States government-backed energy efficiency organization.
ENERGY STAR-certified appliances have received verification from the US Environmental Protection Agency or the US Department of Energy. Not only do they reduce your electricity bill, but they also contribute to the decrease in greenhouse emissions from energy power plants.
Applicable appliances span the entire range of homeowner energy needs, from furnaces to refrigerators, water heaters, and televisions.
Give your home a simple and sustainable upgrade with green appliances.
See Related: Best Credit Cards for Bad Credit to Rebuild Your Score
Pros and Cons of Green Personal Loans
Like any substantial financial investment, These green loans have ups and downs. Fortunately, most people find the venture to be worth it in the long run financially and environmentally.
Pros of Green Loans
Enable you to create a more environmentally friendly, energy-efficient home, even if you don't have cash for renovations.
The interest rate on a green loan could be lower than a traditional loan – depending on the lender.
Over time, the cost savings generated by your project will likely lead to lower bills due to improved energy efficiency – especially with solar panels.
Cons of Green Loans
It takes extensive work and research to plan how you intend to use the proceeds from a green loan, including the costs you expect to incur and whether or not your target impact is feasible.
Ongoing compliance with Green Loan Principles is complex and may require more time spent on administrative duties than preferred or beyond the need of smaller projects.
Given the short-term nature of a green loan (usually from 2 to 7 years), you need sufficient cash on hand to pay larger monthly payments than you may typically see under a traditional personal loan. A green loan may not be the best choice for a borrower that is not already in good financial standing.
With interest rates typically over 5%, it may take longer than expected for the cost savings generated by your green improvements to surpass finance costs, especially if the borrowed amount is close to the $100,000 maximum.
Additional expenses could occur before your loan application is approved if a third party is required to review your proposal for eligibility.
See Related: What is Energy Storage?
Green Loan Alternatives
If you like the idea of a Green Personal Loan but do not think you can make it work financially, there are a few options out there that may work just as well. These options are also great if you only make minor updates to your home, not extensive renovations.
Credit Unions
If it turns out a bank is not the right fit for you, check in with your local credit union. In some cases, the credit union will provide special rates on green loans obtained for eco-friendly purposes.
Government Funding
If your project is on the lower end of the funding requirements scale, see what government options are available at the federal, state, or local levels.
Federal Housing Association Title 1 Loan
A loan specifically for home improvements (including green initiatives), the FHA Title 1 Loan has a relatively low borrowing limit of $25,000 – but it offers a long-term option, with up to 20 years on a single-family home. In addition to interest, borrowers will need to pay a mortgage insurance premium of $1 per $100 borrowed.
The property must be at least 90 days old, and the applicant must be the owner and have a debt-to-income ratio of 45% or less. An FHA Title 1 Loan does not require a minimum credit score or income level.
Find out more here.
Federal Housing Association 203(k) Loan
If you purchase a fixer-upper, an FHA 203(k) loan allows you to include expected incurred costs for renovation into your mortgage.
The 203(k) loan limit is higher than personal loans at $420,000 to $970,000.
An FHA 203(k) loan can be approved under a limited loan plan, allowing for $35,000 in non-structural repairs. Most standard loan companies require at least $5,000 in repair costs before providing you with a loan. In addition to interest, borrowers will need to pay a mortgage insurance premium of $1 per $100 borrowed.
To qualify, applicants must have a credit score of at least 500, enough cash-on-hand to cover a down payment from 3.5% – 10% of the loan, and be foreclosure free for three years. Find out more here.
Home Equity
If you're okay with a bit more risk, you could leverage the equity you have in your home via a home equity loan or line of credit. A home equity loan would come in a lump sum, similar to a green loan, though within a longer-term payment period.
On the other hand, if you're not sure how much you need, a home equity line of credit is probably a better choice as it allows you to use what you need. Be sure to keep up with your payments, though, as your home is collateral.
Credit Cards
If your green project is on the smaller end and you have the means to pay down the project costs on a short-term basis, you may want to consider using your credit card.
Although you may incur additional fees from service providers, you won't need to go through the long process of working with a financial institution, making the funding process much faster.
Related Resources
Kyle Kroeger, esteemed Purdue University alum and accomplished finance professional, brings a decade of invaluable experience from diverse finance roles in both small and large firms. An astute investor himself, Kyle adeptly navigates the spheres of corporate and client-side finance, always guiding with a principal investor's sharp acumen.
Hailing from a lineage of industrious Midwestern entrepreneurs and creatives, his business instincts are deeply ingrained. This background fuels his entrepreneurial spirit and underpins his commitment to responsible investment. As the Founder and Owner of The Impact Investor, Kyle fervently advocates for increased awareness of ethically invested funds, empowering individuals to make judicious investment decisions.
Striving to marry financial prudence with positive societal impact, Kyle imparts practical strategies for saving and investing, underlined by a robust ethos of conscientious capitalism. His ambition transcends personal gain, aiming instead to spark transformative global change through the power of responsible investment.
When not immersed in the world of finance, he's continually captivated by the cultural richness of new cities, relishing the opportunity to learn from diverse societies. This passion for travel is eloquently documented on his site, ViaTravelers.com, where you can delve into his unique experiences via his author profile.