Circular economies are gaining traction in the business world. And for a good reason! But are they sustainable, leave alone profitable? This piece explores just that.
Waste management has become a big challenge in a world with too many waste streams but few proper recycling or disposal options. The waste generation rate is so high compared to the amount of waste disposed of safely. This means that more waste reaches the landfills or the environment, a major environmental hazard.
However, the concept of the circular economy has come just at the right time to save the day. While we can try to come up with more waste disposal strategies, finding a way that controls waste production in the first place is the way to go. That's where the circular economy model comes in.
Unlock Sustainable Investing Opportunities 🌿
Join the green revolution by investing sustainably with our top partners. Discover platforms that align with your values and offer remarkable opportunities for growth.
But what exactly is a circular economy, and how is it a key part of sustainable development?
Well, if you would like to employ a circular approach in your business and do your bit for the environment, here is what you should know.
What is a Circular Economy, and Why is it Important?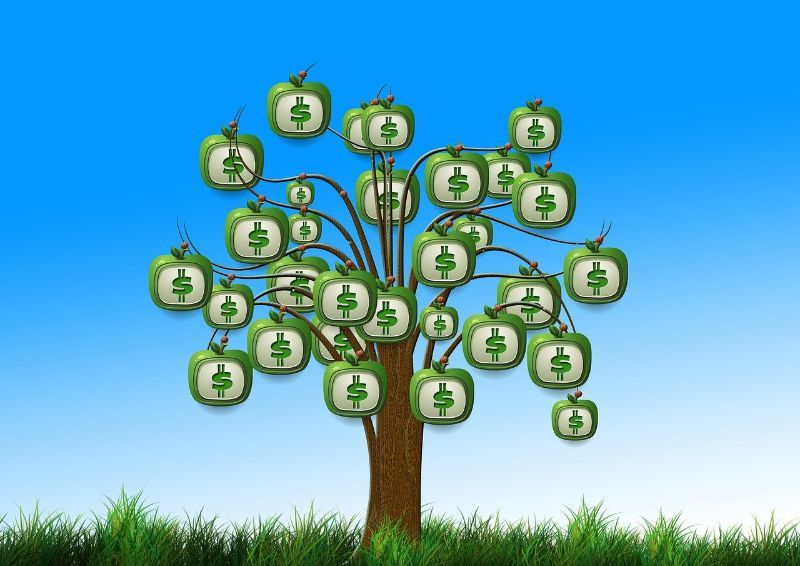 Where do we start when it comes to the circular economy definition? It's mostly about sustainable production and waste management.
A circular economy approach is an industrial system where businesses use and recycle resources. The model is regenerative and restorative by nature.
The concept has been around for a while. But, the term "circular economy" first appeared in a 1966 book by Kenneth E. Boulding.
In a circular economy system, there's an optimization of resources. And waste materials are recovered to enable the manufacture of new materials and products. This model ensures there's sustainable growth over time.
The approach is important for several reasons. First, it reduces waste streams. That, in turn, help conserve our environment and natural resources.
Also, it creates opportunities for new businesses to sprout. That's because recycling can create new products from old ones, which companies can resell.
How the Circular Economy Works
As mentioned, a circular economy is a type of economy with sustainability objectives. For instance, in circular business models, waste management and resource efficiency in the entire value chain are core objectives.
Generally, the circular economy is a model of economic development. It aims to use available resources more efficiently to ensure zero waste. Under this business model, products and materials are used and reused multiple times to reduce the demand for natural resources.
This concept has been widely adopted by various sectors and has led to an industrial revolution. In fact, many businesses worldwide are working towards the circular economy model. This will help address various sustainability concerns.
The key to a successful circular model is sustainability. Circular economies should ensure that materials and products are used and recycled in an environmentally friendly way.
This should happen throughout the supply chain. Right, from the extraction of raw materials to the final disposal of waste.
See Related: What Are the Three Principles of Sustainability?
Circular Economy Core Principles and Concepts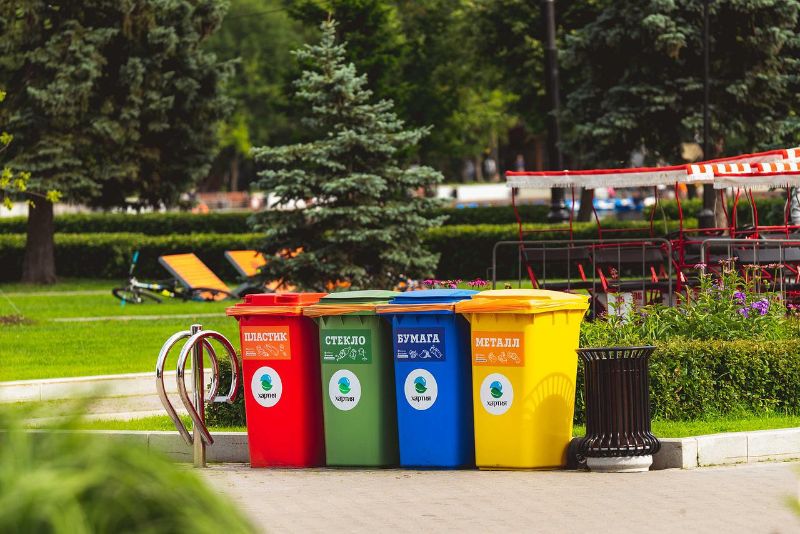 The three basic principles of a circular economy, according to EllenMcArthur Foundation, include:
1. Design Out-Waste and Pollution Controls
Taking care of waste and pollution is the key to creating circular business models. Doing so can create more sustainable systems – environmentally friendly and economically viable.
Reducing, reusing, and recycling products reduces our impact on the environment and natural resources. Moreover, it helps reduce the release of greenhouse gases and lessen the carbon footprint.
Creating a circular economy can result in cyclical economy sustainability. Here, everyone involved will benefit.
See Related: Best Sustainable Business Examples to Follow
2. Keep Products and Materials in Use
With a circular economy, products and materials are reused and disposed of for the consumer and the planet's benefit. This system can help reduce the amount of waste our businesses and industries generate.
Replacing disposable products with durable, long-lasting ones can help:
Reduce reliance on finite resources
Improve air quality by reducing the amount of toxic material released into the atmosphere.
Subsequently, we can create a greener world that will benefit generations to come.
3. Regenerate Natural Systems
A circular economy is all about regenerating natural systems.
The model aims to avoid using non-renewable resources. Instead, it enhances and preserves renewable ones.
Using renewable energy sources instead of fossil fuels is one method. With renewable energy sources, you protect the environment while still making the business profitable.
See Related: Best Charles Schwab ESG Funds
What's the Difference between Circular Economy and Linear Economy Models?
Unlike a linear economy, where resources are used once and then are gone, in a circular economy, resources go through a cycle. They are re-purposed into new products, services, or materials.
This means the demand for more natural resources and the pressure on mother Earth to provide is reduced. We can benefit from reusing resources that were once thought worthless trash.
In linear processes, however, everything is put into and comes out of the system in one direction. This is the way things have always been done, and it's the predominant way most businesses operate today.
However, the trend towards a more circular economy is growing globally by the day. And unprepared businesses may soon find themselves at a disadvantage! It's about time that all businesses plan on how to transition from linear to circular economy models.
See Related: Best Sustainability Posters to Buy
Circular Economy Examples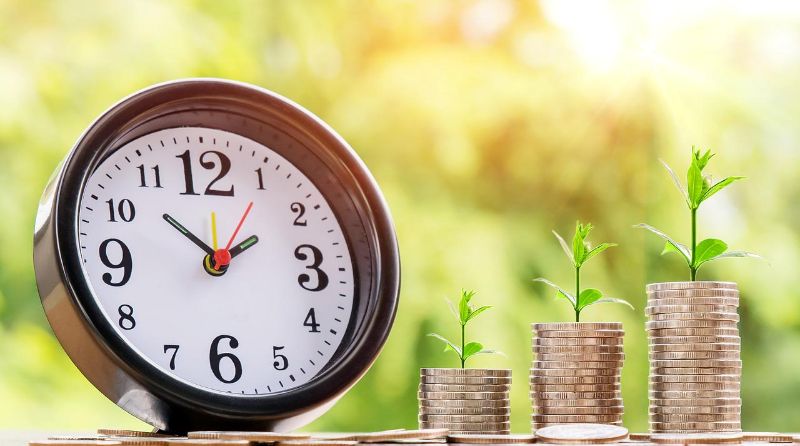 In circular economies, products are created to be reusable and repaired. For example, in the automotive industry, vehicles are made to be durable and easy to repair.
Another instance is where plastic materials are recycled into pellets that make plastic packaging.
Here are a few great examples to help us understand the concept better.
1. Natura Brasil
A key example of a circular economy is Natura Brasil. This Brazilian multinational company makes beauty products, cosmetics, and hygiene-based items. It has pioneered the use of circular economy principles in its operations.
By implementing various eco-friendly practices, Natura Brasil has remained 100% carbon neutral since 2007. Some of the practices they implement include:
Waste recycling
Energy conservation
Reducing the use of synthetic materials
See Related: Energy Saving in Business: Enhance Your Energy Efficiency
2. Apeel
Apeel offers a circular product designed to slash food waste and conserve resources. It uses an edible tasteless plant coating to save vegetables and fruits like avocado and citrus from wastage by rotting too quickly.
Apeel has saved over 42 million fruits at retail from going to waste since 2019. In return, this has helped conserve over 4.6 billion liters of water and has helped avoid 10,000 metric tons of carbon emissions due to waste.
See Related: Best Clean Energy Mutual Funds
3. IKEA

Another good example of a circular economy is the famous Swedish furniture retailer IKEA. This retailer has embraced the circular economy concept and made it a reality in its operations.
IKEA has been implementing a circular business model since 2012 when it launched IKEA's sustainability strategy. IKEA's goal is to use materials and products as long as possible and then recycle or compost them when they're no longer needed.
This saves the company money on raw materials. Additionally, it reduces the amount of waste that needs disposing of.
IKEA is also involved in sustainable corporate social responsibility. In their CSR activities, it employs strategies that emphasize eco-friendly and cost-effective materials and processes.
See related: What is a Triple Bottom Line? Definition & Examples
4. Adidas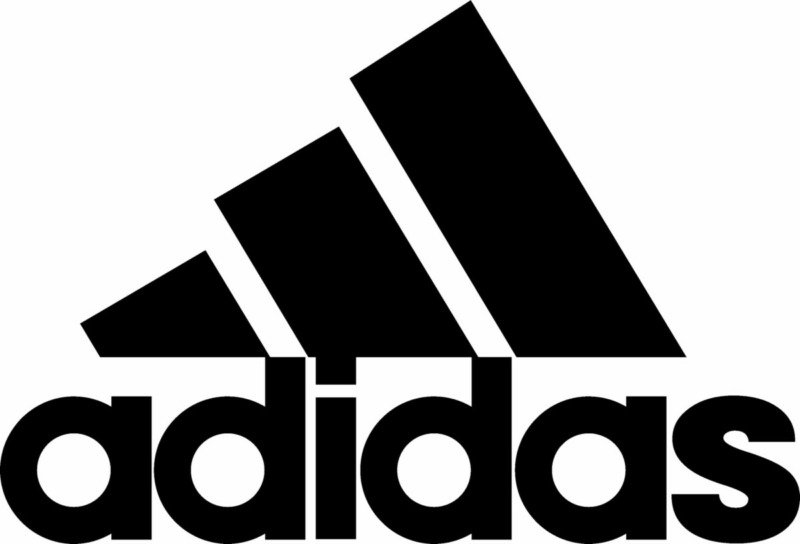 Adidas, based in Bavaria, Germany, is another company that has successfully implemented a circular economy model. As a result, they not only recycle their materials and waste products but also create new products from these recycled materials. It helps them to operate more sustainably and reduce their environmental impact.
Adidas has been able to do this by implementing a variety of innovative methods, such as:
Using recycled plastic bottles in the production process of virgin polyester
Upcycling materials
Creating new products from retired products
See Related: Best Business Loans for Solar Energy
5. thredUP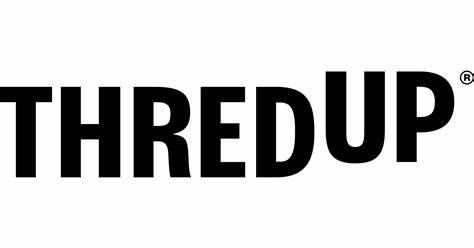 thredUP is an example of a fashion retail company that operates within a circular economy, where clothes are worn and not just discarded. This company, based in San Francisco, US, collects unwanted clothes and resells them in an online thrift store setting.
Not only does that help reduce the amount of waste produced, but it also helps people find great quality clothes from top brands at super low prices!
This business model can be applied to various industries and is a great way to reduce waste and strive toward sustainability.
See Related: Least Environmentally Friendly Countries in the World
6. Nike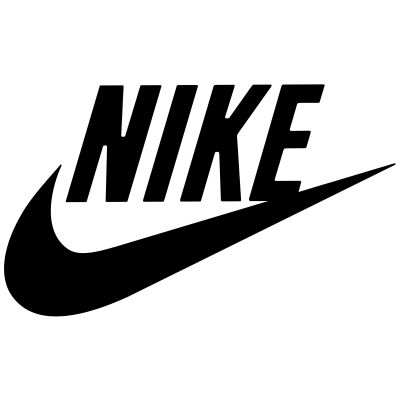 Nike has also entered the environmentally-conscious companies league. In recent years, the company launched several new circular products made from recycled materials, such as:
The Nike Flyknit Racer, which is made from recycled plastic bottles
The Air Max 180 shoes from recycled post-consumer waste
And the Nike Grind material, from recycled footwear
Also, during the 2021 Olympics, US, Brazillian, and French athletes wore Nike uniforms made from 100% recycled polyester.
As such, this shows that even large companies can change their ways and adopt a more sustainable business model.
See Related: Best Circular Economy Books to Read
7. Loop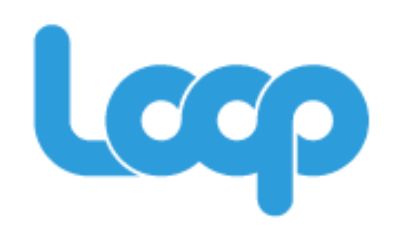 Loop is a reusable packaging platform whose model uses reusable packaging in delivering products. Established in 2019, Loop works to reduce waste and make it easier for consumers to shop sustainably.
The platform works with major brands to provide their products in reusable packaging, delivered to your doorstep. You can return the packaging after using the product, which will be cleaned and refilled for reuse.
Loop has partnered with companies such as Procter & Gamble, Nestlé, PepsiCo, Unilever, and The Body Shop.
They currently serve select cities in the United States, Canada, France, and Japan.
See Related: How to Invest in Community [Step-by-Step Guide]
8. Puma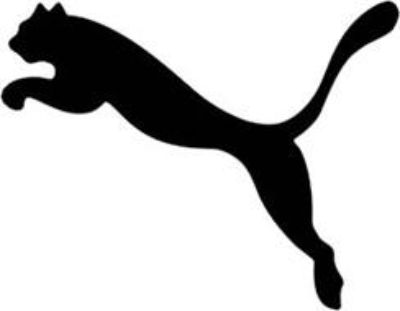 Usually, Puma makes some of its products from recycled plastic trash. The company has been at the forefront of promoting sustainable manufacturing and has made various strides toward adopting circularity.
For example, in 2021, Puma achieved a 19% target of waste reaching landfills per footwear pair. As for the apparel pieces, it achieved a 9% waste to landfills. These are solid results that the company intends to improve upon with its 2025 carbon-neutral target.
See Related: Social Businesses: Explanations & Examples
9. Burger King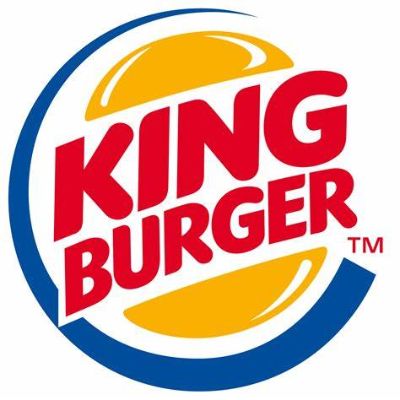 This famous fast-food chain is also not being left behind in adopting a circular economic model. It made headlines in 2020 when it announced its intentions to only use recycled packaging for its food and drinks.
This move was initially launched for some restaurants in big cities like Tokyo, New York, and Portland. Interested customers would be charged a deposit for the recyclable packaging, which is refunded after you return the pack. These packages are sterilized and reused.
See related: How to Invest in Community [Step-by-Step Guide]
10. H&M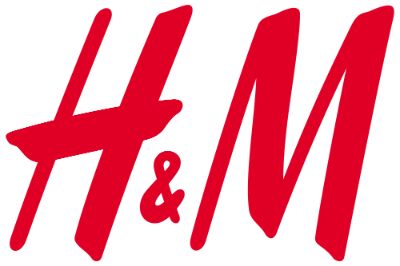 H&M intends to use solely sustainably-sourced materials for its production by 2030 while striving to become totally "climate-friendly" by 2040.
The company has been working hard to reduce its environmental impact and move toward a circular economy model.
In 2013, H&M launched a new recycling program called "Close the Loop." This program encourages customers to recycle their clothes by giving them a discount on their next purchase.
H&M has also started using recycled polyester in some of its products and is working on developing other sustainable materials.
See Related: Sustainable Investing vs Impact Investing: What's the Difference?
11. Patagonia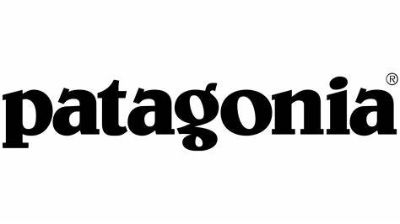 Patagonia has been advocating for repair, reuse, and conscious-led consumption for the longest time. It starts with making well-made clothes that will last, but that's not all. For example, this brand has been selling gently-used clothing and outdoor gear on its Worn Wear online shop since 2017.
In 2019, the brand launched its famous ReCrafted collection. The collection is made from items perceived as too damaged to resell in its Worn Ware store.
See Related: How to Create a Social Impact Measurement Framework
12. The North Face

This outdoor gear and apparel company is also an early adopter of the circular economy model.
Like Patagonia, the North Face accepts used clothes and gear from its customers and either resells or recycles them into new products. You can check out their e-commerce platform, established in 2018.
The brand also has a "Renewed" collection of refurbished products, cheaper than buying new items. By encouraging its customers to recycle and reuse their products, The North Face is making great strides in adopting a circular economy model.
See Related: What is the Sharing Economy? Important Pros & Cons to Know
Why a Circular Economy Model is Important
Businesses that employ circular economy thinking have significant benefits, including:
Environmental Benefits of the Circular Economy
A circular economy has various environmental benefits, such as:
1. Healthy And Resilient Soils
The benefits of a circular economy go beyond sustainable development. They are also good for the environment. For instance, it leads to healthier soils and fewer waste materials. Healthy and resilient soil is vital for a thriving ecosystem.
When materials are used multiple times and recycled, it leads to less pollution and waste. This, in turn, helps to conserve resources, minimize environmental damage, and support sustainable economic growth.
2. Fewer Greenhouse Gas Emissions
When we engage in a circular economy, businesses ultimately reduce carbon dioxide emissions into the atmosphere. This is achieved by reducing the waste created and recycling and recovering materials instead of discarding them.
It could also mean investing in renewable energy sources and less reliance on fossil fuels.
3. Fewer Negative Externalities
A circular economy is a more sustainable way of using resources. It results in fewer negative externalities, such as environmental pollution and depletion of resources.
See Related: Best Circular Economy Jobs to Start Your Sustainable Career
Economic Benefits of the Circular Economy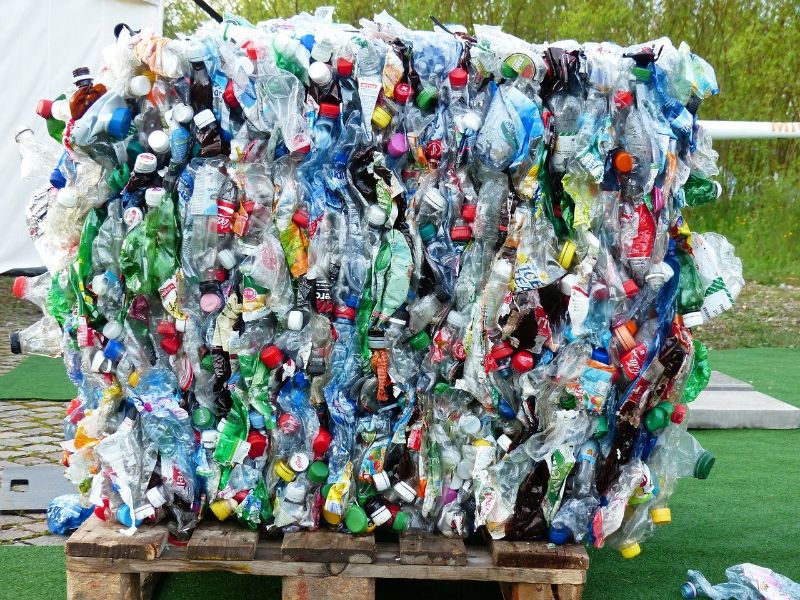 A circular economy has several economic benefits, including:
1. Employment Growth
Since a circular economy creates a more resource-efficient economy by reusing instead of discarding materials and products, it has the potential to create new jobs. These jobs can be in various sectors, including:
Waste management
Recycling and regeneration sectors
Clean up initiatives
Production of new products from recycled materials.
This can improve the livelihoods of people currently working in these industries.
2. Conserve Resources
Here, everything from materials to energy is managed to maximize the reuse and recycling of materials. This helps conserve resources and reduce waste, which in turn helps us save money and protect the environment.
See Related: What Are Conscious Capitalists? Definition & Key Principles
3. New Profit Opportunities
A circular business model relies on the principle that every product or service should be used and disposed of in an environmentally sustainable way. Ultimately, this leads to new profit opportunities.
Through advanced manufacturing processes, for example, you can create products that are easy to disassemble and recycle. This reduces not only environmental impact but also generates new income streams.
By taking advantage of the remixing and recycling capabilities of digital technology, businesses can create products and services that are more sustainable and efficient.
4. The Demand For New Services
By encouraging businesses and consumers to think about the entire cycle from extraction to disposal, the circular economy can lead to the demand for new services, such as:
Waste management
Environmental remediation
Product design
As we move towards a more sustainable future, we must embrace the circular economy as a way to create jobs and sustain our planet.
With a circular economy, we conserve resources and eliminate waste. Both create incentives for businesses to innovate and create new products and services.
Other Benefits of Circular economies
It helps save energy by reducing the use of fossil fuels
It supports economic security and social justice
It supports innovation and creativity
See Related: How to Promote a Circular Economy: Tips for Sustainable Business Practices
Barriers to the Implementation of a Circular Economy Model
There are several barriers to a successful circular business model innovation. And the main challenge is the adoption of new systems and processes. It also requires changes in business behavior and priorities.
This can be a challenging process, as it can require a lot of effort and dedication from all stakeholders involved.
Additionally, a number of challenges need to be addressed when it comes to creating a circular economy. These include issues like preserving the environment and reducing waste.
However, with the right support and guidance, implementing a circular economy can be a reality for your business in 2022. There are both economic and institutional barriers.
Economic Barriers to a Circular Economy Model Transition
Circular economy transition faces several economic obstacles. But, with concerted efforts by businesses and governments, these barriers can be overcome. This way, the transition to these new business models can take shape effectively.
The most common barriers here include:
Complex supply chains
High start-up costs
Lack of technical skills
Challenging business-to-business (B2B) cooperation
Quality compromise
Lack of information on product design and production

The disassembly of products is time-consuming
Institutional Barriers to a Circular Economy Model
While the concept of a circular economy is not new, institutional barriers have prevented it from becoming a reality on a large scale. Until now, the main institutional barriers to a circular economy have been financial, regulatory, and procurement challenges.
Other institutional challenges are:
Ownership issues in the supply chain
Uncertain consequences of moving toward a circular economy
Lack of integration of sustainable circular economy practices
Good ol' fashioned greed
However, with the right initiatives and policies in place, we can overcome these barriers, and a circular economy can take hold. For instance, the European Union has made the circular economy part of its industrial strategy. And with this, economic growth is certain to be realized over time.
Related Resources: