Have you ever heard the fable The Bundle of Sticks? The parable tells the story of a father with many sons that relentlessly disagreed.
During one particularly violent argument, the father asked one of the sons to bring him a bundle of sticks.
Then, the father passed the bundle of sticks to the sons and asked them to break it, but each one failed. So after, the father untied the sticks and handed each son one by one, asking them to break them.
Unlock Sustainable Investing Opportunities 🌿
Join the green revolution by investing sustainably with our top partners. Discover platforms that align with your values and offer remarkable opportunities for growth.
The sons easily managed to break a single stick, in which the father said, "Do you not see how certain it is that if you agree with each other and help each other, it will be impossible for your enemies to injure you?"
As we know, every fable has a moral, and, for this one, the message is: "In unity is strength." Unity, specifically a unified world where issues like poverty, hunger, and inequity are absent, is the fundamental moral behind international development.
1. What Is International Development?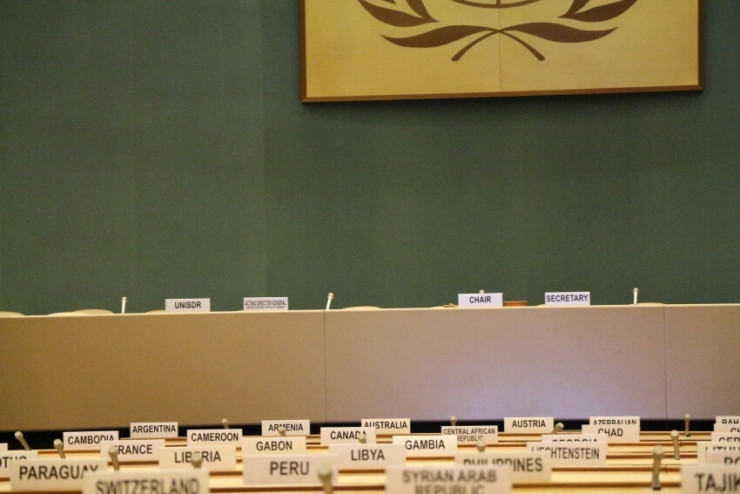 International development is an agreement amongst UN (United Nations) Member States to aid in a higher quality of life for all human beings. The term, however, comprises many aspects that are all focused on furthering global human development, with its critical moral being human rights.
In general, those aspects include governance, poverty, famine, global equality, healthcare, infrastructure, economic and environmental sustainability.
Under the Millennium Development Goals (MDGs), a declaration amongst 189 countries, ultimately adopted a universally agreed-upon language of international development. The Sustainable Development Goals (SDGs) were following the MDGs, a proposal built on the initial framework to complete what the MDGs failed to achieve.
See Related: Best Globalization Jobs & Careers
2. History of International Development
The policy and practice involved in international development that we know today came into existence after World War II, the end of colonization, and the Cold War.
However, to first understand international development, it's helpful to understand the dynamic meaning of 'development.' While we could date the unfolding of the term back to eighteenth-century classical thinkers like Adam Smith, John Stuart Mill, and Karl Marx, we won't. Rather, we'll jump to the postwar understanding of the term.
I should add, the ideas from these early thinkers, to a certain extent, laid the groundwork for the UN to define development.
Postwar understanding of development in the 1950s
To first understand the history of development, it's essential to know the layout of the three concerns of the postwar period. Those are:
Reconstruction of Europe,
Development of socialist countries, and
The Cold War.
Since the end of WWII denotes the start of understanding what an economically developed nation is, it makes sense that the West significantly influenced the meaning of development.
In particular, it was Harry Truman's, the 33rd President of the United States, response to tensions with the Soviet Union and its allies in 1947. Otherwise known as the Truman Doctrine, his speech redefined foreign policy and resulted in rhetoric dubbing the US as "the leader of the free world."
Moreover, in 1949, Truman provided a widely accepted understanding of "underdeveloped." He did this during his inaugural address, separating the nation into two categories: developed and underdeveloped.
Early efforts to understand international development are attributed to George C. Marshall, the Secretary of State from 1947 to 1949, as well. Marshall instituted a program aimed at the economic rebuilding of Europe, famously known as the Marshall Plan.
Its success furthered the impression of the US as a leader and foreign assistance. This era of separating underdeveloped from developed countries also stems from specific countries' financial recovery after the war.
With some countries successful in rebuilding their economy, many interpreted that underdeveloped countries fail because they are unproductive, lack social structure, and don't prioritize economic and technological advancement.
More learning about development continues under JFK
In 1950, the Point Four Program, built from the positive results of the Marshall Plan, concentrated international development goals into two points, according to the United States Agency for International Developments (USAID).
The first goal of foreign policy was to create US markets by increasing production in underdeveloped countries. And, the second was to help countries vulnerable to the threat of communism.
During the Truman era, the United States developed various programs and organizations like the Mutual Security Agency, Foreign Operations Administration, and the International Cooperation Administration.
Then, when John F. Kennedy, the 35th President of the United States, declared "the 1960s as the United Nations Decade of Development," he marked the first moment the UN began its work to underdeveloped countries.
The years following the "decade of development" involved a lot of learning and, in particular, understanding that development isn't just a matter of improving economies. Instead, successful development requires a change in social conditions, according to The United Nations Development Decade: Proposals for Action.
With that, understanding aspects of economic development branched into other sectors like education to ensure further growth.
Moreover, as we move further into universal understanding of international development, we can look at a 1966 report by the Advisory Committee on the Application of Science and Technology to Development (ACAST).
ACAST found that the ever-growing access to advanced technology in developed countries indicates a country's development. In other words, developing countries tend to lack technological growth, which perpetuates the global divide.
This period also included extensive demographic research and studies relating to population growth, providing food surplus to developing nations, and affordable access to healthcare for developing countries.
The UN's process of understanding development
In the 1940s and 1950s, the UN's analysis of development centered on government capacity and public intervention, seeing these two aspects as the key to an underdeveloped country's economic growth.
For example, the Sub-Commission on Economic Development, a part of the Economic and Social Council (ECOSOC), was tasked with developing a solution for long-term economic growth in developing countries.
The sub-commission's results recommended that underdeveloped countries, verging on underdeveloped standards, should follow industrialization measures taken by developed countries.
According to UN Contributions to Development Thinking and Practice, this era of understanding the factors and thinking included with development growth has:
Identifying obstacles,
Policy led recommendations to increase development,
Understanding economic trade, and
Funding methods needed to finance economic development.
See Related: What is Environmental, Social, and Governance (ESG)? Definition & Examples
3. Four Leading Theories for Effective Development
The four theories for successful international development are modernization, dependency, world systems, and globalization.
Modernization Theory
The modernization theory is commonly associated with Rostow's model of economic development. He outlines five stages of modernization, those being: "traditional society, precondition for takeoff, the takeoff process, the drive to maturity and high mass consumption society," according to a paper by Giovanni E. Reyes at the University of Pittsburgh.
In essence, the modernization theory classifies a "modern" society in terms of productivity, education, and welfare. Moreover, Western civilization and Eurocentric views heavily influence modernization theory.
Dependency Theory
The dependency theory comes from The United Nations Economic Commission for Latin America (ECLAC) studies, which describes successful international development based on steps during the US Great Depression in the 1930s.
According to British economist John Maynard Keynes, the dependency theory is essentially an economic take on development.
Otherwise known as Keynesian economics, the theory argues that when demand decreases, so does unemployment.
Keynes also explains that State involvement is necessary to accommodate market highs and lows.
World Systems Theory
The world-systems theory outlines three tiers of hierarchy that each country meets. The three tiers are core, periphery, and semi-periphery. Core countries refer to capitalist countries that benefit from exploiting underdeveloped countries.
At the same time, periphery countries are underdeveloped countries that depend on capitalist countries for resources. Lastly, semi-peripherals are those that fall into both tiers. The theory argues that a country's placement on the hierarchical scale depends on a country's process toward economic development.
Globalization Theory
The globalization theory refers to international events that have gradually interconnected our world.
In addition, the theory indicates that to interpret a country's development, we need to look at how cultural factors are a direct link to the economic, social, and political status of a nation.
Moreover, the theory stresses a nation's technological development as an essential assessment and indicator of a country's ability to partake in global communications.
See Related: Best Environmental Stocks to Invest in Today
4. Goals for International Development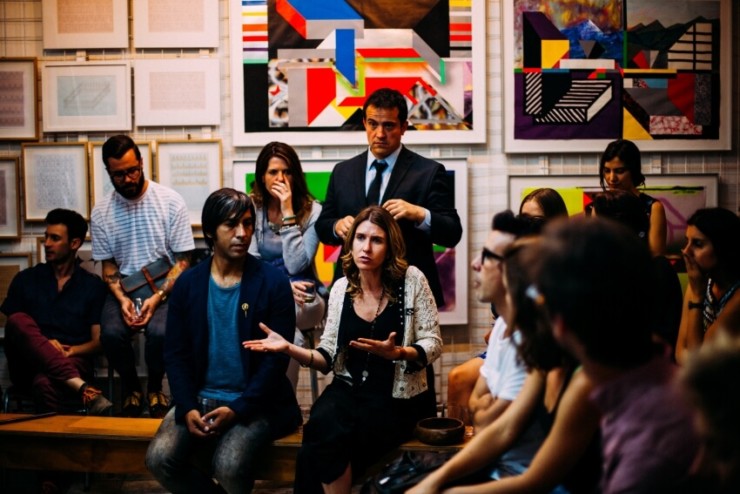 We can separate the agenda of UN Member States for international development into two components, which are those previously discussed above: MDGs and SDGs.
Millennium Development Goals
In 2000, world leaders entered into a commitment "to spare no effort to free our fellow men and women and children from the abject dehumanizing conditions of extreme poverty."
The MDGs delineated eight goals aimed at eradicating poverty and hunger by 2015. While evidence from nations' efforts in fulfilling the MDGs proved successful, former Secretary-General of the UN, Ban Ki-Moon, recognized that certain groups were overlooked.
Those groups include women and individuals that are economically, racially, and physically disadvantaged. However, the MDGs are significant as they fostered global unity, and the refinement of the SDGs was contingent on the fifteen years of experience and evidence from the MDGs.
Here were the goals that the UN Member States agreed on, according to the 2015 MDGs Report:
Eradicate Extreme Poverty And Hunger
Nations of the UN were victorious in their goal to reduce extreme poverty, accomplishing the target five years before the anticipated date. The UN defined extreme poverty as people living on less than $1.25 a day.
Every developing region except sub-Saharan Africa successfully cut their poverty rates in half, some more. As a result, the number of people enduring food scarcity declined, but unfortunately, they didn't meet the target.
The complete eradication of extreme poverty and hunger remains a central goal, with the SDGs continuing the work from where the MDGs ended.
Achieve Universal Primary Education
Notably, there was an essential process in providing access to primary education for children everywhere. However, the deciding factor of the probability of a child attending school is heavily dependent on wealth and physical impediments.
The progress from the MDGs provided a better understanding of the hindrances to achieving universal education. In the report, the UN mentioned needing to target specific groups like minority children.
It also needed to understand the root causes of youth illiteracy and truly determine the quality of education based on current times and proficiency of skills.
Promote Gender Equality And Empower Women
The MDGs targeted gender disparities in the education, employment, and political sectors. The gender ratio uses the gender parity index (GPI) to measure gender equality.
A GPI between 0.97 and 1.03 is accepted as parity. Additionally, anything below favors males, and anything below favors females.
Progress furthering gender equality did slightly improve. Specifically, in primary education, the proportion of women in previously male-dominated disciplines and women in leading political roles.
However, the experience revealed unaddressed factors needed to promote universal awareness of gender inequality fully.
Reduce Child Mortality
The aim to reduce preventable mortality rates of children, like the measles, had significant improvement in high and low-income countries, proving "that low income need not be an impediment to saving children's lives."
Ultimately, the achievements made in reducing deaths before the age of five showed all children, from the wealthiest to the poorest, can survive.
Improve Maternal Health
The MDGs targeted decreasing the maternal mortality ratio and providing universal access to reproductive health.
Overall maternal health progress fell short of the MDG 2015 targets, but this plan revealed inequities in the reproductive sectors and a lack of health data on maternal births and deaths.
The lack of global health data suggests that this agenda is unfinished, as it lacks the resources needed for policymaking and analyzing global patterns in reproductive health.
Combat HIV/AIDs, Malaria And Other Diseases
From 2000 to 2013, HIV infections dropped an estimated 40%, with 13.6 million people diagnosed with HIV receiving proper treatment by 2014.
In addition, the MDGs met targets in reducing the mortality rate from malaria that, specifically, devastated children in sub-Saharan Africa and successfully decreased tuberculosis cases worldwide.
The commitment and international recognition of helping combat preventable diseases in developed regions proved successful.
However, global access to health resources and services needs continuous advancement and development to avoid deviation.
Develop A Global Partnership For Development
This goal entails addressing, dealing with, and providing specific needs of developing countries like:
Open, predictable trade systems,
Removing debt burden
Access to affordable drugs
Technology
In short, these aspects focused on developing a global partnership for development aimed to provide developing nations diverse trade resources and close the digital divide to truly achieve a globalized, interconnected world of sustainable human development.
Ensure Environmental Sustainability
Despite progress in providing clean drinking water, improved sanitation, and a decrease in the urban population living in slums, unfortunately, global emission increase since 1990 hinders any achievements in ensuring environmental stability and sustainability.
While the UN's current goals (SDGs) prioritize environmental preservation, poverty-stricken communities are more likely to suffer global warming effects as many rely on natural resources for their livelihoods.
Sustainable Development Goals
The SDGs are a revised agenda adopted by the UN State Members following the closing of the twentieth century.
While the SDGs continue the work of the eight MDGs, the new plan represents an epoch of the majority of our population accepting that we are living in a severe climate emergency and feeling the tangible effects of our earth's warming.
The SDGs contain 17 goals and 169 targets intended to be met by 2040 to ensure a sustainable and inclusive future. Discussions for the SDGs lasted two years and involved more activity from independent organizations (NGOs), private citizens, non-state actors, and the world's most vulnerable.
The debates during the conference entailed each group actively discussing their interests for a sustainable and inclusive future.
What's Different?
While SDGs are updated and modernized based on lessons and experience from the previous international development goals, what's different?
The most significant change from the MDGs is the SDGs emphasize necessary collective action from all countries to meet global development targets. In addition, by including all regions, no matter a country's income, the SDGs limited alienating rhetoric that isolated countries as "developed" or "underdeveloped."
Moreover, the MDGs taught the UN Member States that pure economic growth isn't enough to eradicate poverty.
Instead, achieving a consistent decline in poverty requires government commitment to making policies that provide equal benefits for marginalized communities.
Overall changes emphasized concentrated efforts for sustainable economic growth and environmental preservation.
For example, while the MDGs focused on reducing extreme poverty and hunger, the SDGs want sustainable, affordable, and available systems for:
Where the SDGs Open Possibilities for Disappointment
SDGs are "nationally owned and country-led, wherein each country is given the freedom to establish a national framework in achieving the SDGs," according to Philippine Statistics Authority.
This means that governments are to develop their own agenda congruous with the SDG targets while keeping in mind the core principles of encouraging unity and collective action.
However, this element makes it possible for governments to develop agendas tailored to their self-interests which, in turn, can undermine the SDGs core principles.
Moreover, one of the SDGs means of implementation is ensuring accessible and reliable data systems for least developed countries. They learned that the lack of disaggregated data in African countries limits accurate decision-making and understanding during the MDGs.
The SDGs could remain vulnerable to data collection and monitoring issues, especially since the added targets require even more data, according to Local Governments for Stability (ICLEI).
See Related: Clean Energy Venture Capital Firms
5. How is a country's development measured?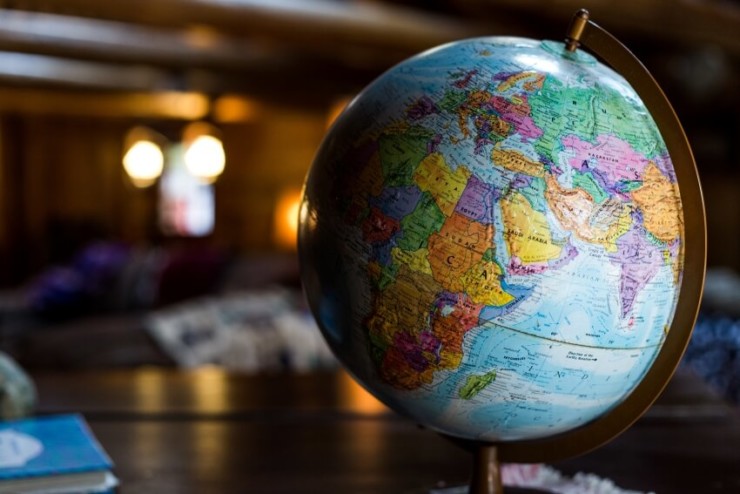 It's essential to understand how data decides a country's development. This is specifically important for policymakers, researchers, and scientists.
Since it helps them to identify flaws, predict a nation's future, and create strategies to promote further social, economic, and political growth.
While there are many units of measurement used to decipher the developing state of a country, here are a few:
National Gross Domestic Product (GDP)
Gross Domestic Product is the value of goods and services produced by a country. To measure a nation's GDP, you obtain the sum of the total goods and services divided by the population.
Adjusted Net Savings (ANS)
Adjusted Net Savings measures a country's gross national saving by deducting costs related to consumption, education expenditures, estimation of natural resources, and CO2 and other emissions.
The total indicates a nation's ANS, and the data helps measure a country's sustainability and comprehensive wealth.
Literacy Rates
A nation's literacy rate is the percentage of citizens that can read. In general, high-income, developed countries have high literacy rates. A nation's literacy rates help to understand economic development and how many children have access to a proper education.
Life expectancy
A nation's life expectancy rate is a reliable measure of a nation's development. Likewise, the aggregated and individual data of a nation's mortality rate is a valuable source for policymakers and medical researchers.
Human Development Index (HDI)
Many consider a country's HDI the gold standard to measure a country's development since it doesn't focus solely on economic growth.
Moreover, HDI uses a nation's life expectancy, average expectancy for a child to be in school, and the GNI per capita to establish HDI.
Maternal Mortality Ratio
Similar to life expectancy, a country's maternal mortality ratio directly indicates women's access to healthcare. The World Health Organization released a consensus before the construction and release of the SDGs.
HIV/AIDS
The number of persons living with HIV/AIDs was once an indicator of a country's life expectancy, access to health care, economic status and growth, education, and overall value for human rights, according to a report by the BMC Public Health.
However, according to the report, the rate of a country's HIV/AIDs population is no longer a public health crisis. Instead, it slows the inclusive social and economic gains of a nation.
In other words, no matter a country's achievements in improving key indicators like poverty, hunger, and education, high HIV/AIDs rates tone down any of these successes.
See Related: What is a Wage Premium?
6. The UN's Core Principles
The underlying moral value of the UN Member States is grounded in the following:
Universal Declaration of Human Rights,
International human rights treaties,
Millennium Declaration,
2005 World Summit Outcome, and
The Declaration on the Right to Development
Essentially, these principles show the UN's commitment to achieving human rights worldwide, with particular importance on eradicating poverty, protecting the environment, promoting economic growth, and developing solutions for global communication.
Related Resources