Ethical banking, also known as sustainable banking, involves putting your money in banks that focus on environmentally and socially conscious business practices. This step is now more important than ever as everyone gets involved in the fight against climate change. It's the least you can do too!.
Ethical banking comes with many benefits to the environment and the investor. In this article, we will look at some of the prominent reasons why everyone should consider socially conscious banking or ecological banking.
But before that, let us ensure we are all on the same page by giving detailed descriptions of ethical banking.
What is Ethical Banking?
You might be wondering: what is ethical banking? Ethical banking involves many concerns about how banking activities affect society and the environment. Today, financial institutions should only be adopting ethical practices to make a profit. That should be the case, even if it means not funding a profitable project with a negative impact on the environment or people.
As an impact investor, you should consider only ethical investment banks. However, we know this statement will only raise more questions than answers. You might be probably asking which banks are ethical. Are banks ethical at all?
Surprisingly, yes. Many banks worldwide are certified as socially responsible through their ethical practices. But how do you know if a bank is ethical or not? What do you look for in an ethics bank? Read on for answers!
Characteristics of Ethical banks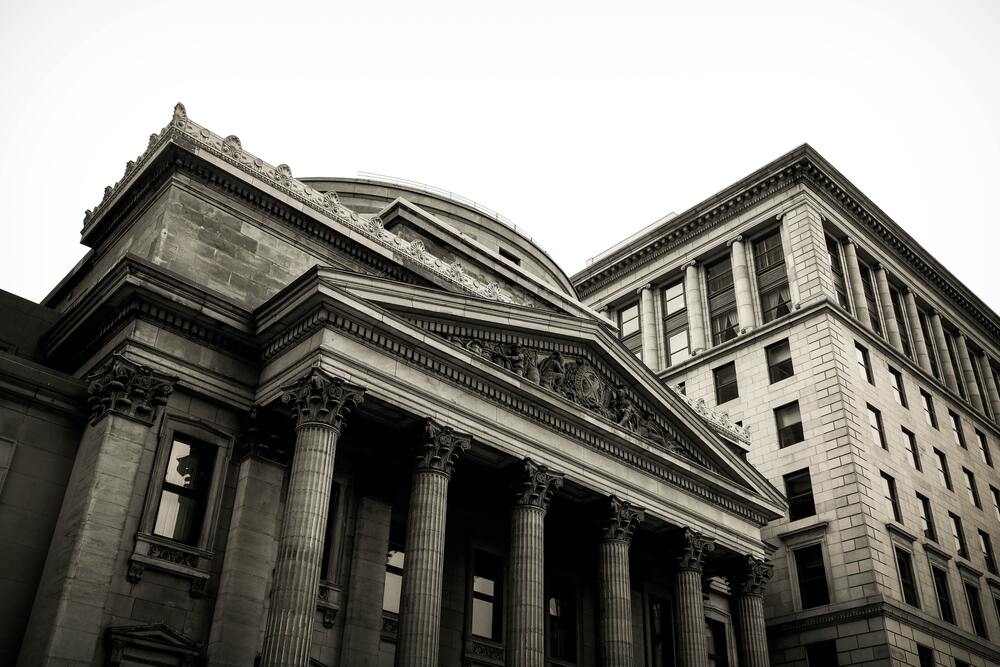 Banks and other financial institutions are considered socially conscious or responsible based on their business activities and practices. First of all, they should not only focus on making profits but also on improving lives and conserving the environment. But how do you know if that is the case? Consider the following:
Customer Screening
Regular banks screen clients based on their financial capability. That is not the case with ecological banking. Eco-friendly baking institutions should additionally screen their clients based on their ethical activities and practices.
This may sound counterproductive to a financial institution that only wants a profit. Remember, ethical banking institutions are not only about making money. Their other concern is about the environment and welfare of the people. So, an ethical bank can reject a client who goes contrary to their ESG goals.
Involvement in Community Programs
Socially responsible banks are involved in community development programs such as tree planting, sponsoring sports activities, or funding education programs and civic projects. There is no doubt that such banks contribute to ethical banking.
There are also numerous ethical banks with much community involvement. Some run real estate businesses that provide affordable housing, or are actively involved in enhancing food security, some fund sports stadiums for low-income areas, and others donate towards hospices and medical research.
The banking industry is full of different players. Unfortunately, not all of them can be referred to as socially responsible banks. So, use their involvement in community projects to tell the difference.
Consistency of Ethics
Some financial institutions may only be involved in ethical practices for some time to blanket the eye of investors for a short period. That should not be the case. They should lead by example by keeping both internal and external ethics consistent.
Inconsistency comes in different ways. If a bank is actively involved in community projects but discriminates against its staff, that is not an ethical bank, simple. And apart from considering the social welfare of the employees, all financial institutions should adopt environmentally friendly practices.
Relevant Certifications
Most ethical banks are certified by the American Bankers Association (ABA). This is an assurance that the certificate holder meets stringent requirements when interacting with clients, governments, business communities, investors, and other financial institutions. Banks go through a rigorous certification process.
Supports Renewable Energy Sector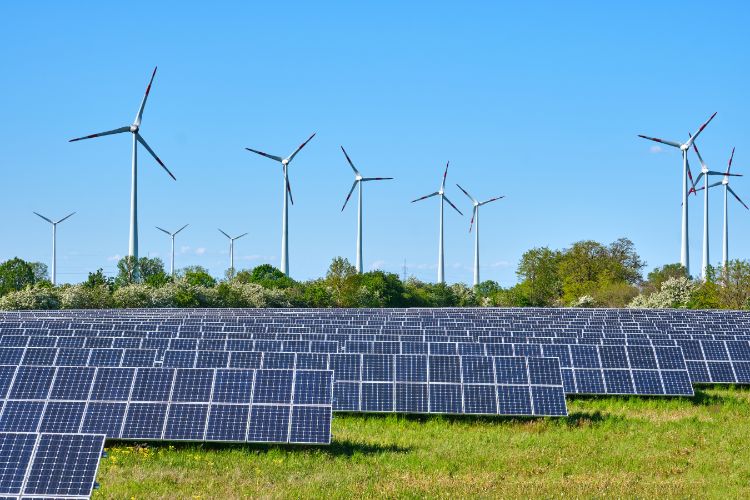 The increasing use of renewable energy reduces carbon emissions, unlike using fossil fuels. An ethical bank will by no means lend money to the fossil fuel industry. As an investor, consider saving your money in banks that support solar, wind, hydropower, and other renewable energy sources.
What is Not Ethical Banking?
A short description of unethical banking is investing in banks that do not care about their contribution to climate change or the social welfare of people – just profit. Any financial institution with high greenhouse gas emissions, paper wastage, and does not accommodate handicapped workers is also not ethical.
A financial institution that does not screen its clients is not socially responsible. Also, a bank lending money to anyone without asking what the money will be used for is not ethical. It is just not a socially responsible bank. The finances can be used to fund terrorism, exploit people in shady businesses, or run projects that are not eco-friendly. Also, accepting banking money from unknown sources is not ethical.
Top Reasons Why Ethical Investing is Important
Ecological banking or environmental banking is for posterity. It comes with many benefits, giving people enough reasons to consider ethical banking the present and future trend. In this wake-up call for combating climate change, and making society a better place for everyone, every individual needs to work towards positive social and environmental impacts.
But why should you choose ethical banks over traditional banks?
1. To achieve your ESG goals and values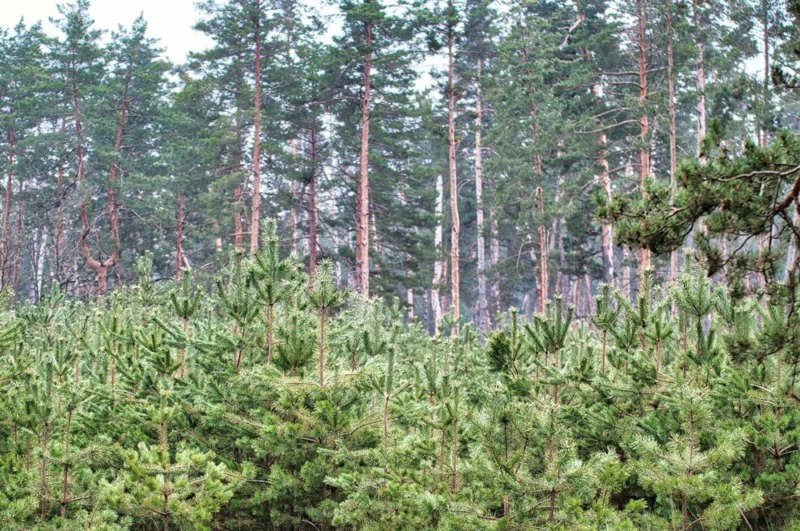 Like impact investing, environmental banking also helps people and businesses achieve their ESG goals. You cannot become an impact investor if still using traditional banks.
Ethical banking is much like impact investing. Your money does not just stay in the safe in the banks but is used in different projects to generate profit. And apart from profit, you should be concerned with what the banks will use the money for.
For example, if you are concerned about affordable housing, a bank that supports real estate in creating affordable housing is the best choice. By investing with them, you contribute to your values.
See Related: Best Online Banks Like Chime: Top Alternatives to Consider
2. To enhance community development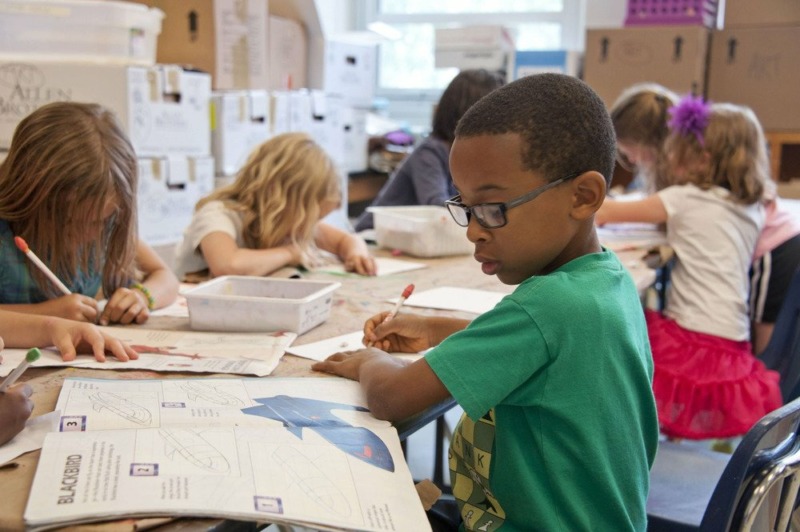 We have stated that socially responsible banking is mainly involved in community development programs. Once again, if that is what you value, socially conscious banking is the way to go. We know banks fund educational institutions, sponsor students, contribute to food security, etc.
Instead of banking with a financial institution that does not care about the people, ethical online banks make it possible to support a good course. You will be proud of your bank if it gives back to society. It also brings a sense of satisfaction and belonging.
See Related: Different Millennial Banking Habits to Know About
3. To combat climate change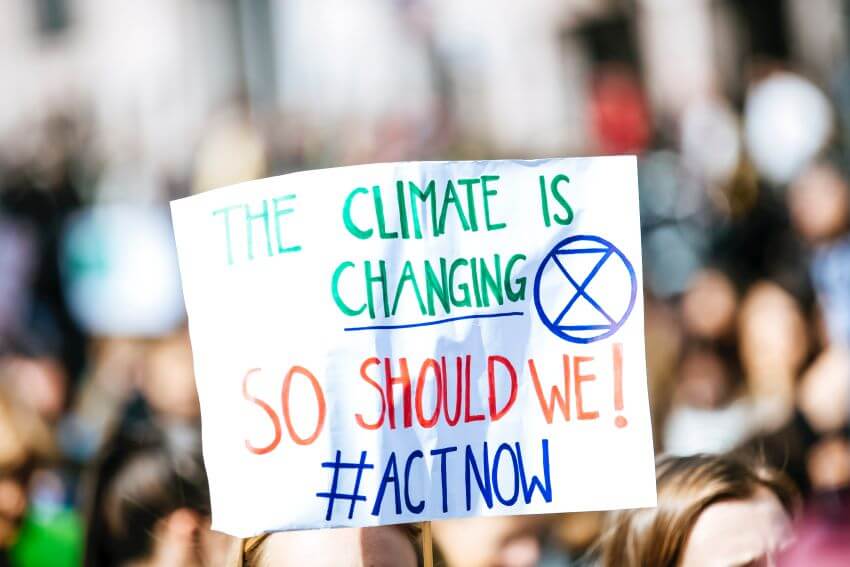 Ethical banks have the best banking practices that don't contribute to the ongoing destruction of our planet. Such banks even have sustainable savings accounts to help combat climate change. If you are an environmentalist, you have a genuine reason to consider ecological banking.
As mentioned, many environmentally friendly banks support the renewable energy sector. This helps reduce carbon emissions from fossil fuels as many people access green energy.
And through business practices, ethical banks conserve water, energy, and other natural resources. If it is water, they use it sparingly. They prefer using energy-efficient lighting and appliances and responsibly dispose of their wastes. Some even have recycling programs to reduce waste.
Ethical online banks are also in the lead in conserving the environment since their business practices are mainly paperless. Any time you use an alternative to paper, a tree is saved somewhere. Also, an online bank does not need to construct physical branches that cause a negative environmental impact.
Environmental banking helps fight global warming and general climate change. However small the contribution might be, it is worth it.
See Related: Sustainable Investing vs Impact Investing: What's the Difference?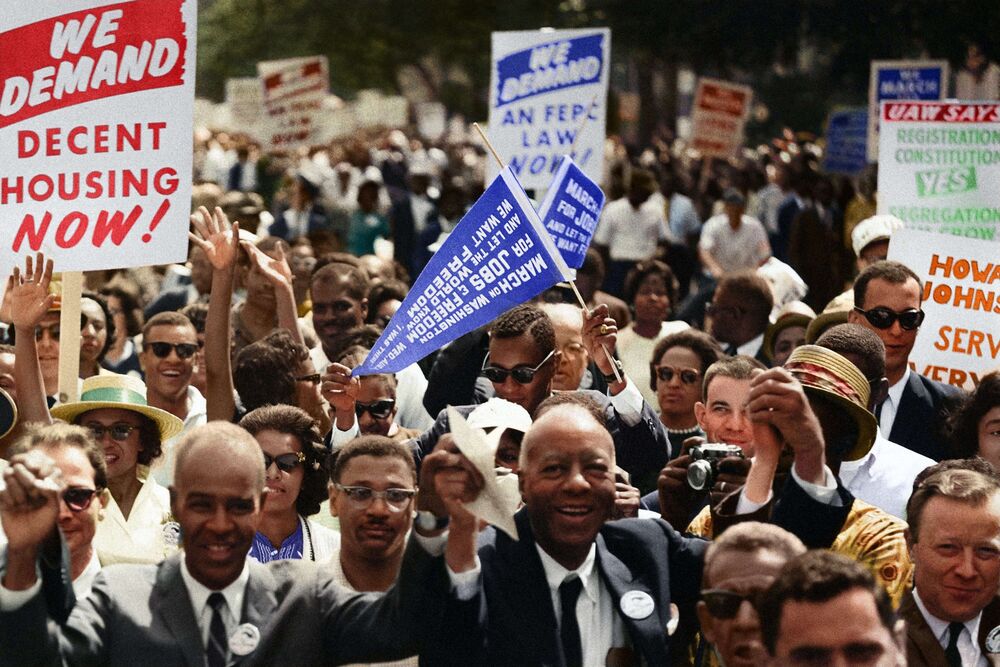 Ethical banking also improves social justice and gender equality. Everyone has equal access to any opportunity regardless of gender, race, or sexuality.
Good business ethics are practiced by socially responsible banks. Clients, investors, and business communities are all treated with dignity. We are not saying that traditional banks do not value human rights. The only assurance comes with socially conscious banking. Ethical banking ensures handicapped employees get the same opportunities as others. No socially responsible bank will discriminate against its staff based on that.
Also, clients are given the best banking services and protect the social welfare of local communities. Banks even support small businesses by giving them loans at lower interest. Some financial institutions will see that as an opportunity to exploit these small-scale traders by hiking their service fees. Ethical banking can help developing countries build more infrastructure and social amenities to support their citizens.
If an ethical bank supports affordable housing projects, many low-income people will have roofs over their heads. Employees are also paid a living wage. No one gets a payment below the minimum wage limit.
The same applies to clients. Everyone will be entitled to the same banking services without discrimination in a socially responsible bank. Qualified borrowers get what they deserve without any problems. In other words, you indirectly become an advocate for human rights through socially responsible banking.
See Related: Betterment vs Ellevest: Which One is Better?
5. To ensure posterity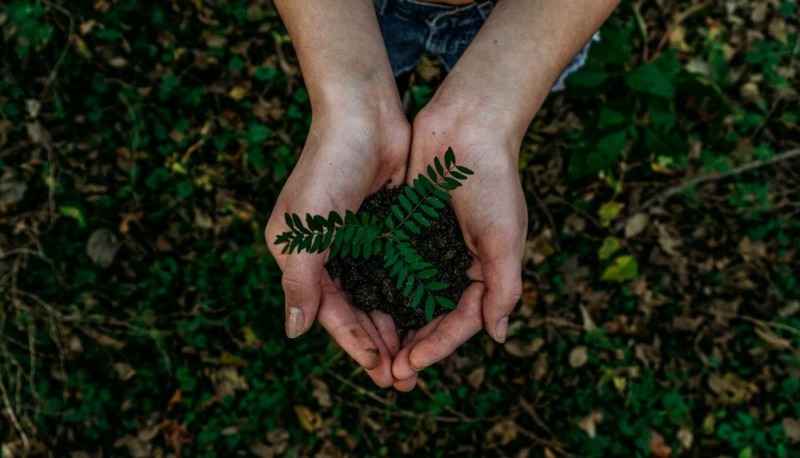 Ethical banks engage in sustainability practices with positive social and environmental impact. Ethical banking leads to reduced waste deposited in landfills, fewer carbon emissions, and generally lower environmental pollution.
Some sustainable banks put much effort into conserving the environment for future generations. You will see them contributing during tree planting and other activities to combat climate change. Remember, they do that for no profit. Their focus is the environmental impact without considering whether they get returns or not.
You can only support them by banking with such financial institutions. If your core principle is also about sustainable practices and not profit, ethical banking is what you should consider. Your small contribution can help bring a positive impact on the planet.
6. To emphasize transparency and accountability
Any bank is considered ethical if it emphasizes transparency and accountability. The world's last great recession was in part brought about by banks that were not held accountable before (or in many cases after) the crash in 2008.
Clients and investors deserve to know how most banking services involving their money work. These banks will work hard to avoid ethical breaches. This is beneficial to the banks because they will develop trust. No one wants to bank with a financial institution full of scandals and unethical practices.
See Related: Predictive Analytics in Banking: Enhancing Financial Decision-making
List of Ethical Banks
Ethical banks are grouped into classes. This makes it possible to choose an ethical bank based on what you value most. Let us briefly discuss the details of each.
1. B-corp Certified Banks
To achieve this certification, the bank should meet set sustainability standards. These should be with regards to social and environmental performance. B-corp Certified institutions should also commit to public transparency and legal accountability. Such banks put more effort into poverty reduction, fighting economic inequality, reducing environmental pollution, and other factors.
B-corp certified financial institutions include the following:
2. Global Alliance for Banking Values
The Global Alliance for Banking Values is a network of financial institutions devoted to social, economic, and environmental development. The group consists of banks and other institutions worldwide. The following are some of the members:
3. Community Development
As the title suggests, this is a group of financial institutions with much commitment to developing local communities. They work together to liberate underserved areas by starting development projects. They fund small businesses, affordable housing projects, and nonprofits.
The list consists of the following:
4. Credit Unions
Credit unions operate much like banks, where clients can open accounts, deposit funds, and apply for loans. The only difference is that credit unions are member-owned and are not for profit. The advantage of a credit union is low banking fees and interest rates.
Some even offer friendly payday alternative loans to shield people from exploitative payday lenders. They also have more friendly policies, making them ethical financial institutions.
Some examples of credit unions include the following:
5. No or Low Fee Banks
We are all aware of the high fees that national banks charge for their services. Clients have to pay these fees when opening accounts or for monthly maintenance.
Fortunately, some low-fee banks save people from such exploitation. They charge low or no fees for most of their services. Some of them include the following:
Related Resources:
Kyle Kroeger, esteemed Purdue University alum and accomplished finance professional, brings a decade of invaluable experience from diverse finance roles in both small and large firms. An astute investor himself, Kyle adeptly navigates the spheres of corporate and client-side finance, always guiding with a principal investor's sharp acumen.
Hailing from a lineage of industrious Midwestern entrepreneurs and creatives, his business instincts are deeply ingrained. This background fuels his entrepreneurial spirit and underpins his commitment to responsible investment. As the Founder and Owner of The Impact Investor, Kyle fervently advocates for increased awareness of ethically invested funds, empowering individuals to make judicious investment decisions.
Striving to marry financial prudence with positive societal impact, Kyle imparts practical strategies for saving and investing, underlined by a robust ethos of conscientious capitalism. His ambition transcends personal gain, aiming instead to spark transformative global change through the power of responsible investment.
When not immersed in the world of finance, he's continually captivated by the cultural richness of new cities, relishing the opportunity to learn from diverse societies. This passion for travel is eloquently documented on his site, ViaTravelers.com, where you can delve into his unique experiences via his author profile.