Environmental policy is a growing field. In a recent Pew Research Center Survey, 64 percent of Americans said protecting the environment should be a top priority.
Environmental policy jobs involve lobbying for or developing specific strategies and policies. Some can be extremely lucrative. Most administrative jobs work in institutions that influence how organizations or countries manage natural resources and the environment.
Some jobs specialize in finding solutions to environmental issues or ridding areas of contaminants and pollutants. Some environmental policy careers involve using or creating technology that decreases the negative environmental impact of certain activities.
To be competitive for the best environmental jobs, you'll need a specialty, which you can gain from a degree and/or experience in the field. Use sites like ZipRecruiter to find the below job opportunities or FlexJobs for remote job opportunities that revolve around environmental policymaking.
Here are the best environmental policy jobs and guidelines for training for them.
Best Jobs in Environmental Policy
1. Reservoir Engineer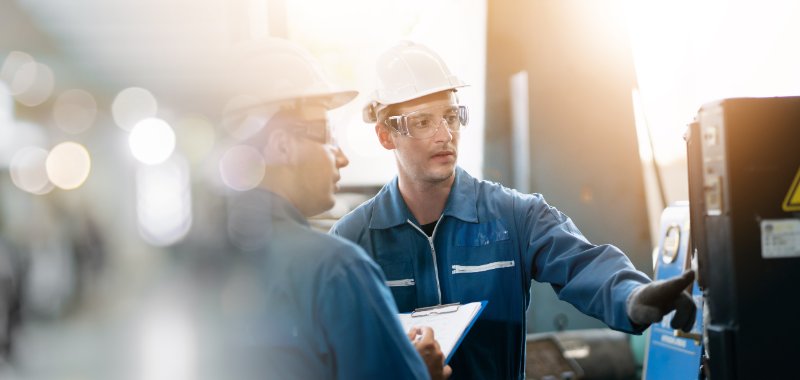 A reservoir engineer, also known as a petroleum or pipeline engineer, optimizes the flow of petroleum and gas through reservoirs. They identify and evaluate oil and gas reserves, optimize the reserve during drilling, and analyze the flow mechanics for efficiency.
They also recommend more efficient reservoir processes and technology applications. A reservoir engineer is an environmental policy job because reservoir efficiency helps reduce greenhouse gas emissions from oil extraction.
Most of the reservoir engineer's work is done on the job site, so reservoir engineers travel to different project sites. During specific projects, reservoir engineers work long hours.
The job typically requires a bachelor's or master's degree in petroleum engineering. Senior reservoir engineers, who have significant experience, often train and direct the work of more junior engineers. The salary range for reservoir engineer jobs ranges from $110,000 to more than $140,000 annually.
2. Sustainability Specialist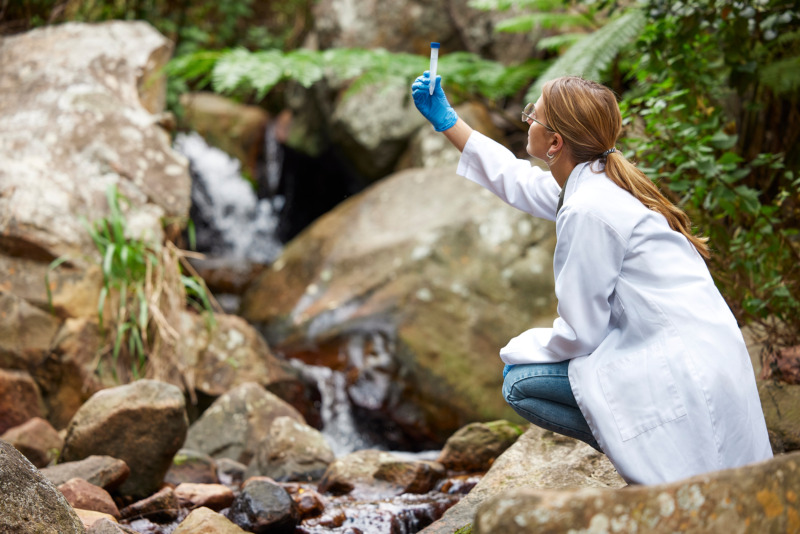 A sustainability specialist works with small and large businesses to help them make environmentally responsible policy decisions. These specialists' job duties might include researching renewable energy, finding sustainable sources for materials and supplies, setting goals for implementing sustainable policies, and preparing reports and proposals for company leaders.
Duties also might include evaluating initiatives' success and researching sustainability-related regulations and technical issues. Some sustainability specialists may also work in universities.
Qualifications include a bachelor's degree in business or environmental science and communication, critical thinking, judgment, and problem-solving skills. Competitive applicants for entry-level jobs also often have a history of volunteering with eco-conscious non-profits.
Many university programs also have seniors complete a capstone project that gives them experience in the field. Higher-level sustainability specialist jobs require an advanced degree in business, economics, or another field.
The pay ranges from $75,000 to more than $138,000, depending on experience, location, and responsibilities.
See Related: Best Green Jobs to Start a Sustainable Career
3. Environmental Protection Specialist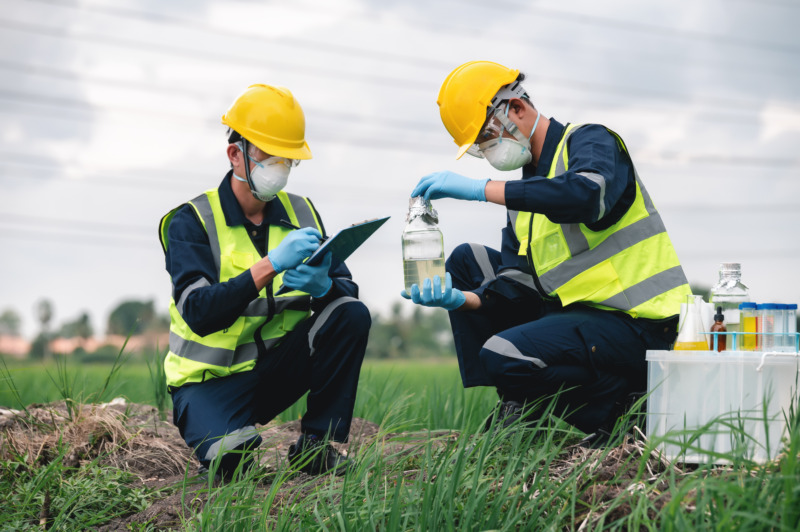 An environmental protection specialist tests and reports on air, water, and soil quality to determine compliance with the Clean Air Act, National Environmental Policy Act, or industry standards.
The specialist then determines how to reduce or prevent pollution based on the results of these tests and information about the location of pollutants. Specialists also make recommendations to business or governmental leaders and present informational programs. Some environmental protection specialists also lead the implementation of human health and safety policies.
Environmental protection specialists may work individually or as team members. They often work in government agencies like the Bureau of Land Management or the U.S. Fish and Wildlife Service. Some also work in the private sector. At the senior level, they may lead task forces or groups in identifying and recommending solutions to compliance issues and oversee the work of others.
Most environmental protection specialists have a bachelor's degree in environmental science, geosciences, or public health. They are knowledgeable about environmental regulations and monitoring systems.
They have excellent communication skills and can analyze data effectively. They also tend to have some experience with environmental issues, either through volunteering or an internship. The salary range is $69,000 to $137,000 annually, depending on the experience level and responsibility.
4. Sustainability Manager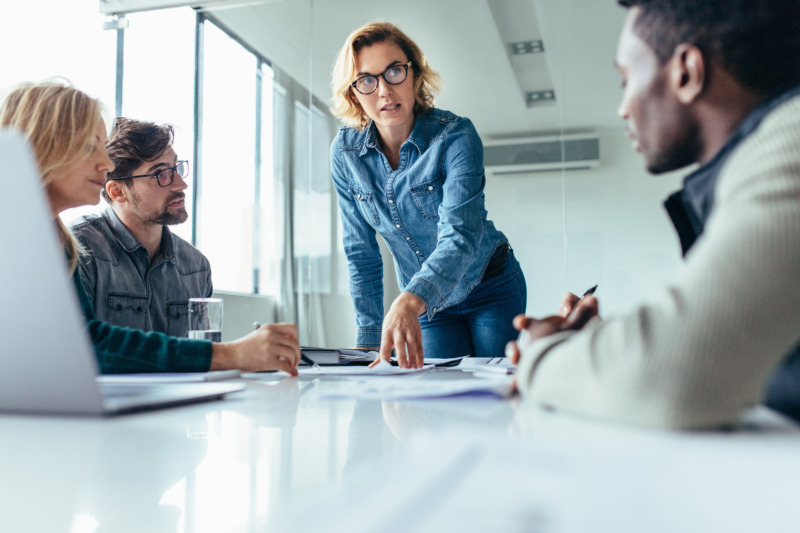 A Sustainability Manager ensures organizations set and achieve their environmental quality goals. They develop environmental policies that focus on sustaining resources. They also research, develop, and implement policies that improve the organization's environmental impact while still meeting business goals.
They also are responsible for ensuring the business complies with all environmental laws. They also may be responsible for helping the organization benchmark its sustainability efforts with those of its industry peers and are an expert on environmental issues.
In some organizations, the sustainability manager may also have responsibilities for employee health and safety. In others, the sustainability manager may form community partnerships with groups seeking to protect the environment.
Successful sustainability managers have excellent analytical and leadership skills. They understand processes and can recommend modifications that will improve an organization's environmental performance. They also have excellent communication skills. Knowledge of sustainability and environmental rules is critical.
Some organizations require a bachelor's or master's degree in business, sustainability, or environmental studies. Many organizations also require their sustainability managers to have experience embedding sustainability initiatives within organizations and their cultures.
The pay depends on education, location, and experience but can be as high as $140,000 annually.
5. Environmental Adviser or Consultant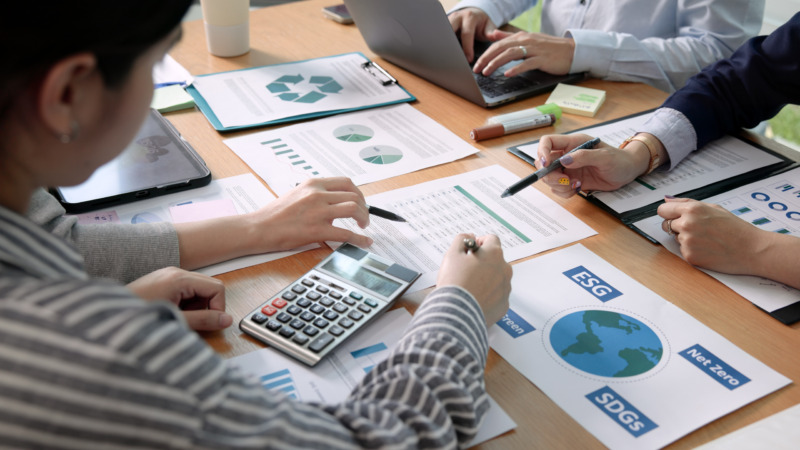 An environmental adviser works with businesses to help them meet their environmental obligations and sustainability goals. For example, an adviser may strategically plan ways to reduce air and water pollution, minimize soil contamination, or reduce material waste and hazardous substances.
An advisor will review company practices and compare them to current environmental rules. Environmental advisers also inspect sites and advise on new projects' environmental risks. They often collect and report contamination data and audit ecological targets.
Some environmental advisers report to an environmental manager and work within a company. Others are independent contractors. They generally work regular hours; however, companies may call on them to respond to environmental emergencies.
Environmental advisers are subject matter experts on sustainability in general or may specialize in a specific area, such as air or groundwater pollution.
Many environmental consultants and advisers have college degrees in related fields such as environmental engineering, agricultural science, environmental science, environmental studies, ecology, geoscience, or biology. Some may have postgraduate degrees.
Most have experience dealing with environmental problems, policy, or resource conservation. Some may have experience in specific industries, such as oil and gas. Excellent communication skills, the ability to think analytically and critically, data collection skills, thoroughness, and attention to detail are also paramount for environmental advisors.
The pay varies but typically ranges from $95,000 to more than $134,000 annually.
See Related: Best Jobs for Vegans: Top Career Paths to Follow
6. Environmental Manager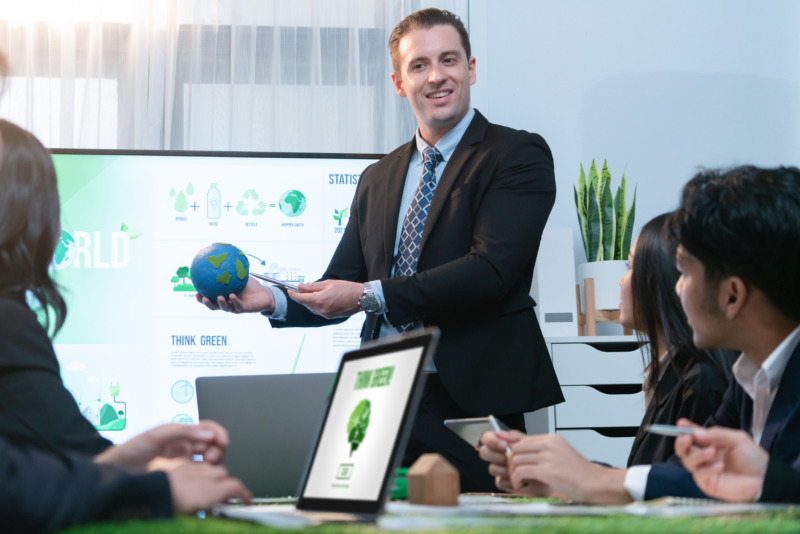 Environmental managers ensure that their organization complies with state, local, and federal legislation and regulations. They also create programs ensuring compliance and training and confirming that all staff members follow environmental policies.
They also measure performance against environmental policy objectives in areas such as waste management, protection of natural resources, use of renewable energy, and recycling. In some cases, they help with investigations into environmental crimes and may act as liaisons between the company and federal agencies.
Private sector organizations in many industries employ environmental managers. These industries include utilities, mining, construction, manufacturing, IT, engineering, and education.
A college degree in an environmental field, such as biosciences, applied sciences, environmental health, geography, or environmental engineering. A postgraduate degree may help make candidates competitive for higher-level jobs.
Relevant experience is also critical. Successful environmental managers should also be passionate about environmental sustainability, understand environmental policy and issues, have excellent communication skills, lead projects and inspire others, be attentive to detail, and manage time effectively.
The average environmental manager salary in the United States is about $85,000. Salaries are higher or lower depending on experience and may range as high as $120,000.
7. Environmental Compliance Manager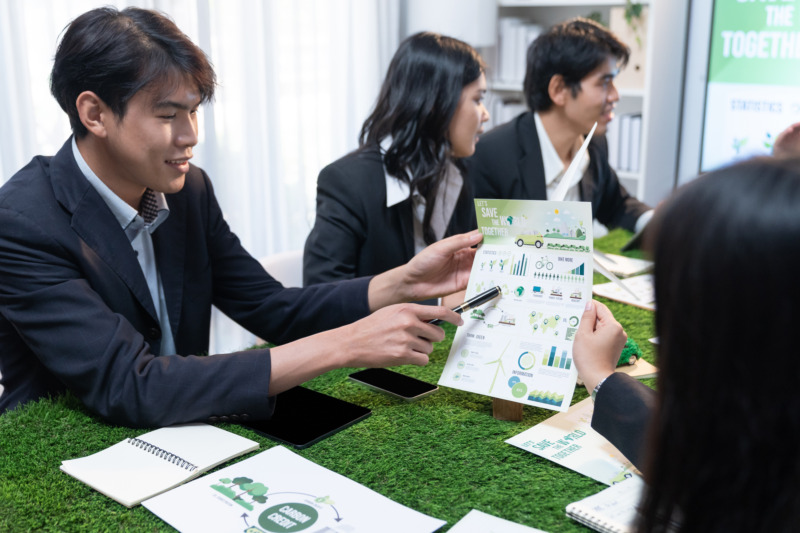 Environmental compliance managers manage special waste, conduct ecological inspections, and track waste programs to ensure they meet legal standards.
Environmental compliance managers work closely with regulatory agencies to ensure their organizations meet environmental regulations. They investigate environmental findings and interpret the impact of potential new projects.
They may also plan and direct employee training programs to ensure they comply with good environmental practices. Sometimes, they investigate environmental incidents, determining the cause and suggesting solutions. Some environmental compliance managers work onsite, but others can work remotely, traveling to sites as necessary.
Qualifications usually include a bachelor's degree in a scientific field, such as soil science, environmental science, or the physical sciences. Certification in the management of hazardous materials is also a useful qualification.
Some organizations may require prior experience in working for government regulatory agencies and prior managerial or leadership experience. Knowledge of agriculture, biology, and chemistry is also important. Soft skills like communication and project management will also make candidates competitive.
Salaries vary depending on experience, location, and job responsibilities. A good range is from $65,000 to more than $100,000.
8. Environmental Engineer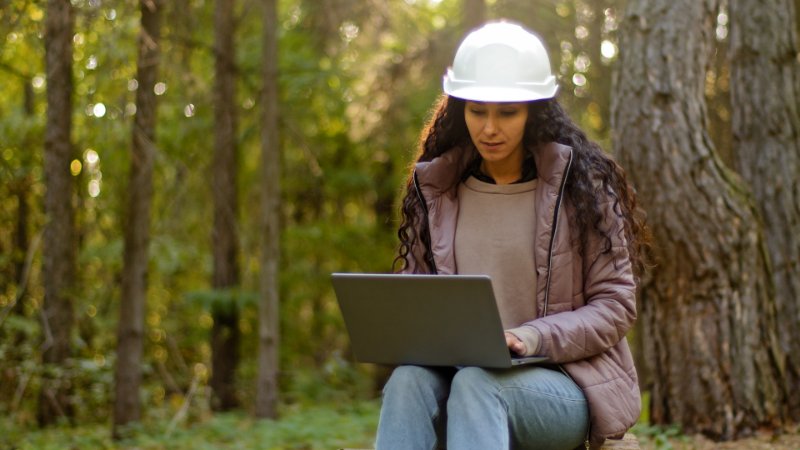 Environmental engineers research and solve environmental problems. They also work to improve planetary health. They work in the office, laboratory, classroom, and the field.
Sometimes, they are engaged in environmental remediation. They typically have soil science, chemistry, biology, and engineering backgrounds and knowledge of environmental sustainability issues such as air pollution, water conservation, and recycling.
Environmental engineers typically have civil, chemical, environmental, or general engineering degrees. A master's degree is often necessary for education or research-related jobs.
Some environmental engineers are accredited through professional engineering programs after taking exams. Practical experience is also helpful in obtaining a job in the field.
The average environmental engineer in the United States earns about $97,000 annually; however, salaries can go higher than $126,000. Entry-level jobs pay about $75,000 annually.
9. Environmental Planner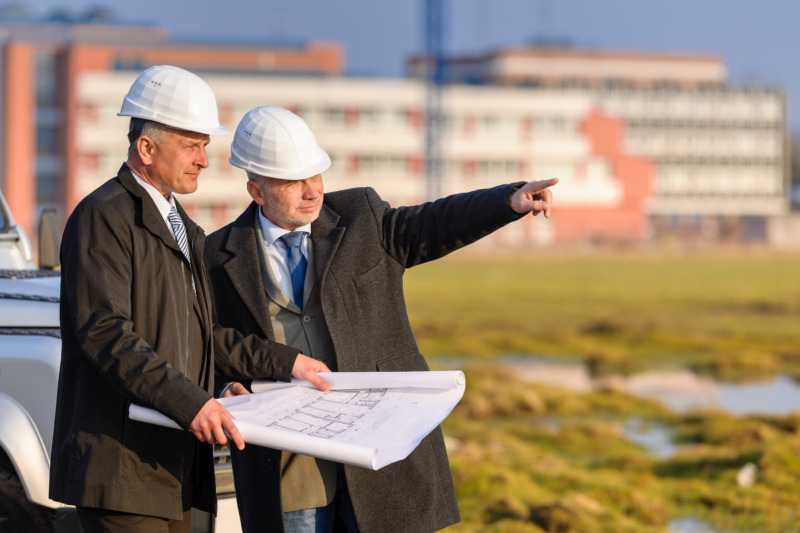 An environmental planner ensures that urban and residential development projects comply with environmental laws and codes. These planners are engineering experts focusing on conserving natural resources and lowering the environmental impact of these development projects.
Environmental planners work closely with federal agencies such as the EPA and may also work with developers in the field to help them meet the requirements for environmental permits. Environmental planners may also provide documentation and write reports as part of the documentation process.
They also may give presentations to government officials. Some may have management duties.
Environmental planners may also work for federal, state, and local government agencies to recommend whether permit applications should be approved. They may prepare environmental impact statements and assessments. They may also participate in public meetings.
Planners must understand zoning and building codes, as well as environmental rules and other legal issues. They must continually upgrade their knowledge to keep it current. Most planners also have a bachelor's degree in environmental science, planning, civil engineering, environmental engineering, or geography.
Volunteer or paid experience is important for being competitive in planning jobs. Planners also have excellent communication skills and can work well individually or in a team. Some have master's degrees or environmental planning certifications.
The salary range is from $65,000 to more than $100,000. Environmental planners who work for the federal government tend to have the highest salaries.
See Related: Best Community Developer Jobs: Careers in Development
10. Environmental Remediation Engineer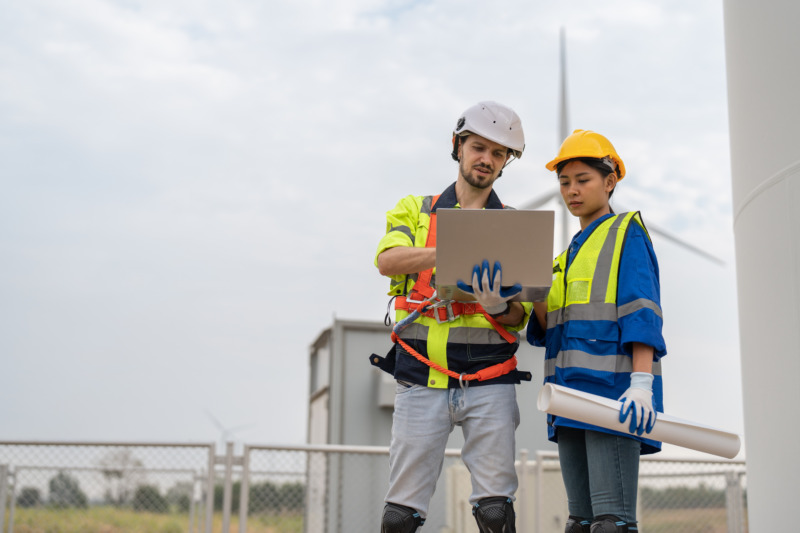 An environmental remediation engineer helps remove contaminants and return the environment to its natural state. Environmental remediation engineers collaborate with other engineers and environmental scientists to develop strategies for removing pollutants.
They visit spill sites and oversee the removal and remediation levels. They also monitor the level of contaminants, seeking to protect animal habitats, public health, and the ecosystem.
Environmental remediation engineers have a passion for environmental sustainability. They also can think logically and communicate well with others.
They also have a strong attention to detail. Most engineers have at least a bachelor's degree and many employers prefer a master's degree.
Appropriate majors are soil science, chemistry, biology, or environmental science. An engineering license also is required. Remediation engineers also must be comfortable working around contaminants and pollutants.
The salary range is wide depending on experience. Beginners might earn about $50,000; however, experienced engineers can earn more than $100,000.
11. Air Quality Consultant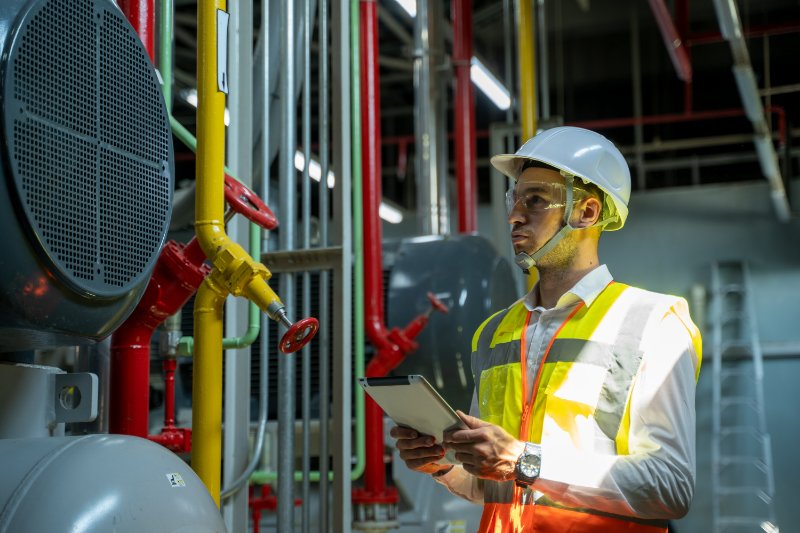 An air quality consultant monitors and reports on airborne pollution levels and works with other scientists to develop a plan to reduce air pollutants. They also help maintain compliance with the Clean Air Act and other regulations. They take samples, measure emissions, and inspect businesses.
Sometimes, they may engage in remediation projects or evaluate potential environmental threats. Air quality consultants work for businesses, non-profits, and government agencies. They also can work independently.
Air quality consultants typically have degrees in atmospheric sciences, environmental engineering, or related fields. Many have professional certifications or master's degrees. They work collaboratively and have excellent communication skills.
They also remain abreast of new state, local, and national environmental regulations. And most have excellent data analysis skills.
Some supervise the work of other consultants and manage projects. Many specialize in certain industries, such as mining or manufacturing.
Salaries vary depending on the organization, location, experience, and job responsibilities. Entry-level jobs may pay about $65,000, while senior-level jobs may pay more than $100,000.
Frequently Asked Questions
Are environmental policy jobs good careers?
Environmental policy jobs are good careers for people who care about reducing the effects of climate change and ensuring the environment is safe for future generations.
Labor statistics say that environmental policy and planning careers will grow faster than most other careers over the next few years. Indeed, the Bureau of Labor Statistics says these careers will grow by about 9 percent through 2030.
Environmental policy jobs are available in government, businesses, and nonprofit organizations. Some environmental policy jobs can be done remotely or as consultants. Some jobs require a significant amount of travel.
Why is the number of environmental policy jobs growing so rapidly?
Several factors are driving the growth of environmental policy jobs. The population is growing, which puts a strain on natural resources. The environmental effects of climate change are being felt globally, spurring the development of international treaties and other policy instruments that limit carbon and greenhouse gas emissions.
Sustainable technologies also offer a viable economic option to the heavy dependence upon fossil fuels, yet these technologies need continued development. Finally, local, state, and national governments are continually reworking their environmental laws and rules. Organizations need specialists to ensure they understand and comply with the rules.
What skills and education are necessary for pursuing environmental policy careers?
Those who pursue environmental policy careers typically are good at math and science and have earned at least a bachelor's degree in engineering, environmental science, chemistry, biology, or physical sciences, depending upon the specific field. To be successful in an environmental policy career, you also need soft skills, such as the ability to communicate orally and in writing. The ability to persuade others can also be an asset.
Most importantly, however, you must be passionate about protecting the environment. You need to understand environmental policies and the principles of sustainable development. You need a genuine desire to protect the natural environment.
Related Resources
Kyle Kroeger, esteemed Purdue University alum and accomplished finance professional, brings a decade of invaluable experience from diverse finance roles in both small and large firms. An astute investor himself, Kyle adeptly navigates the spheres of corporate and client-side finance, always guiding with a principal investor's sharp acumen.
Hailing from a lineage of industrious Midwestern entrepreneurs and creatives, his business instincts are deeply ingrained. This background fuels his entrepreneurial spirit and underpins his commitment to responsible investment. As the Founder and Owner of The Impact Investor, Kyle fervently advocates for increased awareness of ethically invested funds, empowering individuals to make judicious investment decisions.
Striving to marry financial prudence with positive societal impact, Kyle imparts practical strategies for saving and investing, underlined by a robust ethos of conscientious capitalism. His ambition transcends personal gain, aiming instead to spark transformative global change through the power of responsible investment.
When not immersed in the world of finance, he's continually captivated by the cultural richness of new cities, relishing the opportunity to learn from diverse societies. This passion for travel is eloquently documented on his site, ViaTravelers.com, where you can delve into his unique experiences via his author profile.