The concept of corporate sustainability is nothing new. However, the importance of sustainable solutions has grown significantly as humans acknowledge exactly what kind of impact we have on the environment.
In fact, the importance of sustainability has become so great that nearly eighty percent of consumers would choose to do business with a company that prioritizes sustainability as a business practice over one that doesn't.
What Are the Three Principles of Sustainability? A Quick Look
The concept of sustainability is based on three core sustainability principles. These principles are environmental, social, and economic sustainability, each focusing on a company's impact on those three aspects of the world.
Unlock Sustainable Investing Opportunities 🌿
Join the green revolution by investing sustainably with our top partners. Discover platforms that align with your values and offer remarkable opportunities for growth.
You're probably wondering, then, what corporate sustainability is and how corporations can adhere to sustainable development by including these three principles in their sustainability strategy. Keep reading while I give you a crash course.
What Is Sustainability?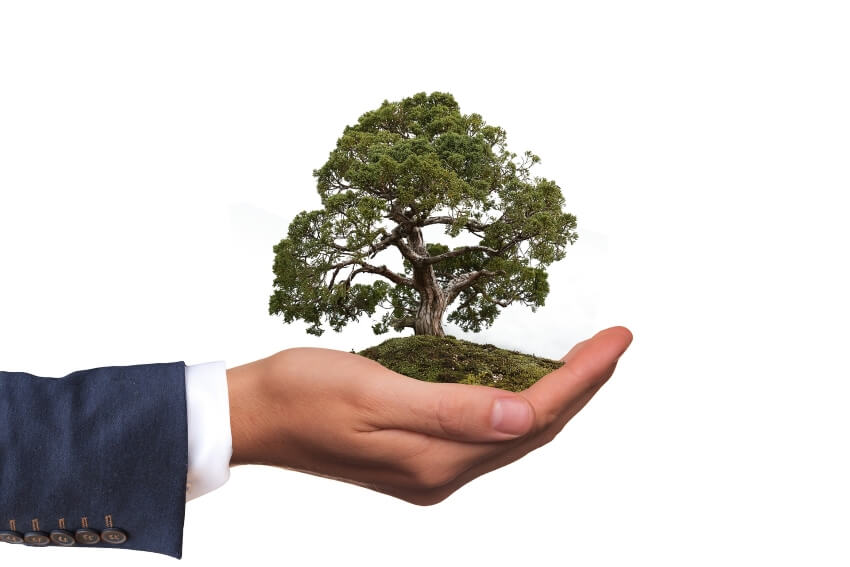 The Brundtland Commission broadly defined sustainability as "meeting the needs of the present without compromising the ability of future generations to meet their own needs." It acknowledges the finite nature of many resources and addresses how organizations can impact them.
So, what does that mean for corporations?
It's simple. Corporate sustainability is a way for corporations to ensure longevity by considering the social, environmental, and economic impacts of doing business. In other words, it helps companies have a positive impact on the world around them.
Incorporating fail-safes for future generations is vital if you're creating a business plan and want to make sure it's well-rounded and future-proof. When you consider the long-term goals of your company, you should also consider the effects your current actions will have on the surrounding environment.
Citizens and consumers have become increasingly unhappy with the drain many corporations place on the environment, society, and the economy. For this reason, it is important to include a strategy that follows principles of sustainable growth in your business and implement them effectively.
But, whether it's addressing pollution, a bad working environment, or inadequate pay, there are many ways in which corporations can take their bottom line and create a long-term, sustainable solution to reach new goals.
Why Is Sustainability Important?
It's normal for stakeholders and executives to ask whether sustainable practices are worth it in the long run. Indeed, some sustainable solutions are costly, and in many cases, it's hard to quantify whether or how specific methods will be beneficial.
Sustainable solutions help keep your business running by fostering public goodwill, improving your reputation with staff and consumers, and decreasing your carbon footprint.
Of course, an examination of these things on their own may not paint a clear cost-benefit picture. However, the more you analyze your needs, the more likely you'll find solutions that work for you.
If you take care to monitor your carbon footprint, encourage and empower your staff, and find eco-friendly business solutions, consumers and citizens will see you as far more appealing. A positive public image can go a long way in generating revenue.
On the other hand, if you ignore the principles of sustainability and fail to take responsibility for sustainable growth, your company can cause social injustice, inequality, and extensive environmental issues.
The Triple Bottom Line
The concept of the Triple Bottom Line, or TBL, was developed by John Elkington. He argued that businesses should always consider the surrounding world when creating their business plans, not just the company's immediate goals.
This accounting framework is founded on the idea that organizations should aim for specific goals regarding "people, planet, and profit" and how they're affected by corporate practices.
You can understand the Triple Bottom Line more thoroughly with a closer examination of the three core principles of sustainability.
See Related: What are the Three E's of Sustainability?
The Three Principles of Sustainability
Creating sustainable solutions is an essential part of maintaining usable levels of resources. Industries that use many natural resources develop sustainable solutions to better business practices, products, and the overall imprint a business leaves on the world around it.
The idea of sustainability is founded on three specific principles: our society, the environment, and the economy. If you refer back to the Triple Bottom Line, you can see that these principles line up precisely with "people, planet, and profit."
1. Environmental Sustainability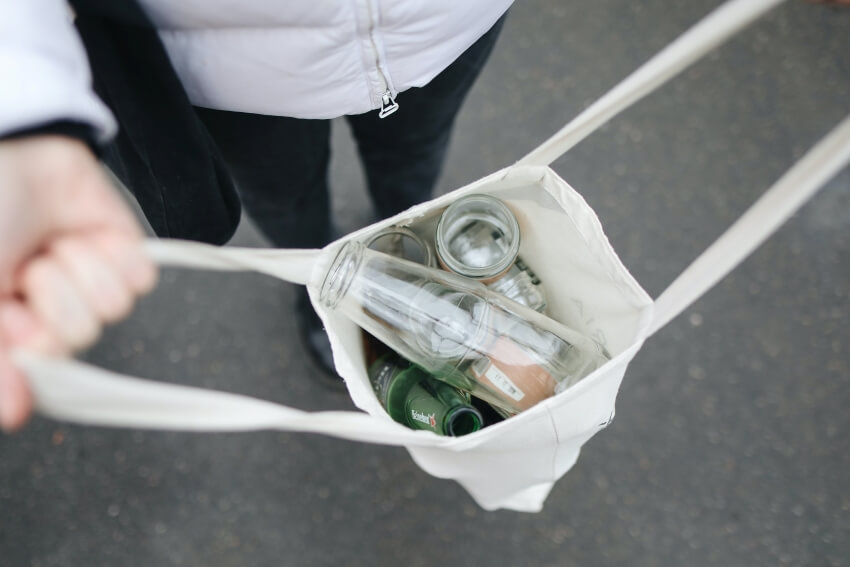 Environmental sustainability is what focuses on the environmental impact your business will have. Suppose you want your business to draw a profit but not deplete and destroy natural resources in the process. In that case, you'll want to take a hard look at sustainable solutions that positively impact the environment.
When your company takes steps to protect the environment, such as lowering your carbon footprint or eliminating plastic shopping bags, you'll draw positive attention from consumers, which can help increase your revenue.
Although some consumers might complain about the lack of plastic, many supermarkets that don't offer plastic bags are thriving, nonetheless.
Another financial benefit of environmental sustainability is that you can also decrease operational costs. A decrease in packaging will lower operating costs, but coupled with the fact that it'll take less time to package products, you're looking at pretty decent labor savings, too.
Different industries attack the concept of environmental sustainability in different ways, depending on how much they impact the environment.
Some industries have a more significant impact on the environment than others. For example, mining coal can cause considerable damage to air and water quality, while agriculture can be adapted to be more eco-friendly. 
See Related: Best Stock Screeners to Use
2. Social Sustainability
A company needs to have social accountability to both its stakeholders and the public when it runs its business. That accountability is part of being a good corporate citizen.
In other words, a company should show awareness of how it affects any citizens who may passively or actively interact with it.
This idea includes the staff who interact with the inner workings of your company, the stakeholders who hold a direct interest in how your company performs, the consumers who choose to utilize your company's products, and citizens who may be directly or indirectly affected by your company's practices.
Staff
Have you ever wondered why you hear the term "burnout" so often when it comes to careers? Of course, burnout can result from a demanding job, but in many cases, it has to do with a person's quality of life at work.
A critical factor in becoming a sustainable business is by sustaining your workforce. Sustaining your workforce involves focusing on strategies to retain and engage your employees.
There are so many ways you can work to keep your staff happy and healthy in the workplace, and it starts with understanding their wants and needs.
Some ways you might show your employees you care about their well-being could be by offering some of the following:
Good health benefits
Competitive pay
Family leave
Flexible hours
A comfortable work environment
Tuition reimbursement
Funding to attend conferences and workshops
Doing any number of these things can help broaden your employees' skill sets, which benefits everyone involved.
Stakeholders
Your stakeholders are essentially what keeps your company running. They are the people who share a vested interest in your company's success. Stakeholders can include executives, board members, customers, community members, and anyone who benefits if your company succeeds.
Practicing good social sustainability practices helps ensure stakeholders see the results they want.
Board members will be happy with the bottom line, executives will know where and how to make adjustments, and if you practice transparency, your customers will understand what your company is all about.
Community
The surrounding community is integral to ensuring social sustainability. Even if the locals never provide your company with a single cent of revenue, they will be affected by your company's presence indefinitely. That's why it's essential to take their wants and needs into consideration, as well.
A large company moving into a small town will inevitably cause local residents to protest. A significant change can make it difficult for your company to feel welcome. However, if you practice good corporate citizenship, you can minimize any negative impacts on the surrounding area and maximize the positive.
3. Economic Sustainability
A company's economic sustainability refers to its ability to support a predetermined production level indefinitely while protecting the environmental and social elements of sustainability also required for success.
Achieving and maintaining economic sustainability can be the most challenging pillar of sustainability for companies to tackle. Why? Well, because economic – or less-expensive – solutions for product improvements are often not the most beneficial for the environment and society.
For example, single-use plastics are one of the most significant contributors to pollution. Unfortunately, they're also much cheaper than their environmentally-friendly counterparts. In that case, a company needs to choose between profit and contributing to protecting the planet.
Although economic sustainability may seem complicated, if not impossible, on the surface, it doesn't have to be. New technologies are invented and improved upon constantly, so what may have been financially infeasible years ago might be well within your company's budget now.
There are many ways your company can lower its carbon footprint that might require a bit of an initial investment but will ultimately pay off in the end. You can adapt practices from all areas of your organization, from the cafeteria to the boardroom, to be economical and compatible with the surrounding world.
One solution would be adding a garbage sorting option in cafeterias for compostable items. This change can go a long way in decreasing your company's waste. Investing in paper straws, biodegradable flatware, and eliminating paper communications in favor of electronic means can also help significantly reduce your carbon footprint.
What Are Some Examples of Sustainability?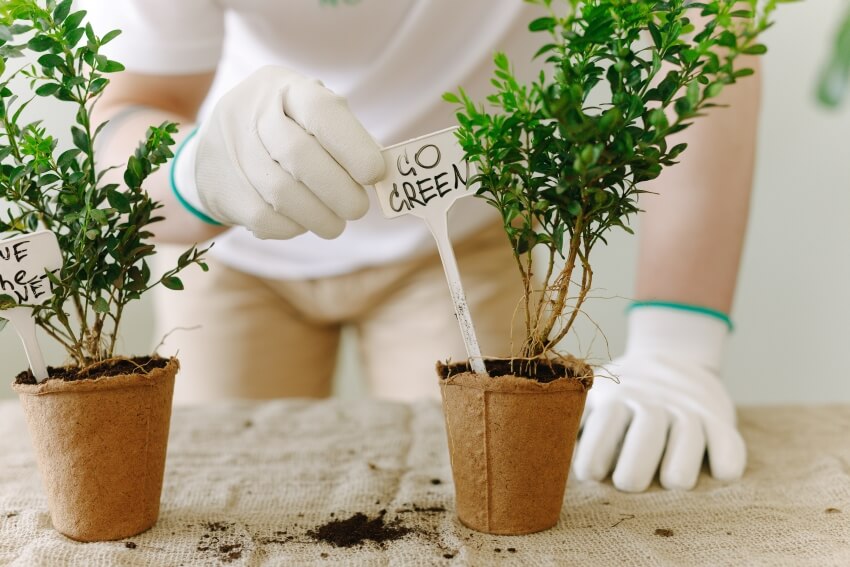 Sustainability can seem like a daunting prospect when it comes to a company. Whether you own a small business or head up a major corporation, there are plenty of ways to practice social, environmental, and economic sustainability that will greatly benefit everything your company touches.
Environmental Sustainability
Environmental sustainability can be one of the most challenging sustainability principles to cater to, and it often requires a hefty initial investment.
However, contributing to environmental sustainability is one of the most important aspects of being a good corporate citizen. Here are just a few ways environmental sustainability is becoming increasingly more accessible.
Biodegradable Electronics
Although widespread use of environmentally-friendly microchips is still a ways off, the advent of these tiny devices is a step in the right direction for electronics-makers. By using degradable, compostable, and dissolvable materials, companies can help reduce electronic waste deposited into landfills each year.
Solar Power
Fossil fuels are one of the leading contributors to air pollution and global warming. Unfortunately, they're also incredibly finite. Gas, oil, and coal are the most common natural resources that we as humans are depleting in increasingly higher numbers, so renewable solutions for energy are a must.
Solar power is an excellent way for your business to go green. Solar panels don't emit any greenhouse gasses and allow you to generate power on-site, which puts less stress on the environment and the electrical grid in the surrounding area.
Reduction of Waste
Completely eliminating non-food waste might not be possible, at least not right away.
Still, there are steps you can take to cut back on your food-related waste. For example, avoid stocking your cafeteria with individually-wrapped items. In addition, choose recyclable or compostable options for straws and flatware to help lower waste and help sustain the environment.
Textiles and Lumber
When building your company's locations, choose lumber and textiles that are sustainable or responsibly sourced. For example, you can use a company that replants trees after harvesting forests for lumber. You could also use companies that commit to limiting water consumption, responsibly sourcing materials, and reducing emissions.
Furniture materials made from sustainable sources such as bamboo or carpet made from recycled plastic bottles are good options if you want to be environmentally conscious. If you have a smaller facility, reclaimed wood instead of freshly harvested lumber would be an excellent choice for floors, building materials, doors, and other things.
Transportation
Transportation is one of the most significant areas where corporate sustainability is essential. Also, keep in mind that shipping also falls under the umbrella of transportation.
Much like sourcing materials, it's crucial to look at the companies you've picked to transport them. Do they use clean vehicles or diesel-fueled trucks?
Do they ethically source their materials? Do they treat their staff well? Just as you might look at your own company for these things to ensure sustainability, you should look at the companies you hire, too.
Another way you can help decrease the impact of your company's transportation costs is by offering rideshare or public transport options for your staff. For example, if your company is in a city, you could provide a shuttle from a lot outside the city to your location.
This addition will decrease the amount of time your employees are in their cars, as well as the cost of fuel and parking.
Social Sustainability
The sustainability of your workforce is paramount in running a successful business. Whether your entire staff consists of five employees or five thousand, ensuring their comfort and well-being is something you can't skip.
Similarly, you also need to make sure you're taking steps to keep the locals as content as possible with your business' presence. That can include involving some of them in the daily workings of your company.
Go Local
Sourcing food for your company from local sources is a great way to hit all three boxes on the sustainability checklist. Not only does it decrease your reliance on outside shippers, but it also shows that you want to support your neighbors by giving them your business. Having a positive impact on your local community can go a long way in gaining acceptance.
For example, suppose there's a popular local coffee shop specializing in their own unique brews. In that case, you could add a nice coffee stand to your cafeteria.
This change gives the business the ability to expand, decreases your shipping costs, reduces the amount of fuel that gets burned getting food items to your company, and puts money directly into the local community.
A great example of sourcing from local merchants is Jersey Fresh, which is a program in New Jersey that grocery chains participate in. New Jersey's biggest industry is agriculture, so supermarket chains such as Acme and Shop-Rite have tapped into it by offering locally sourced tomatoes, blueberries, and corn, among other things.
Quiet Spaces
People can easily get overwhelmed in a hectic work environment. Sometimes the noise of an office can make it difficult to focus on important tasks. And sometimes, an employee might just have a headache and need some quiet time.
Enter quiet spaces. These are areas within your company that staff can relax and take a break.
Whether your quiet spaces consist of fully stocked break rooms with comfy sofas or full-blown nap pods, your team deserves to take a break during the workday now and then. Not only is it good for their mental health, but it's also great for company morale.
One company that ensures employee comfort is Google. Not only does Google include the aforementioned nap pods, but they also provide free, gourmet meals and snacks, allow their staff to bring their dogs to work, and offer free rides to and from work.
PTO
Paid time off is something your company and your staff will benefit from. Not only will a healthy PTO package encourage people to apply to work for you, but it will also help retain the team you already have.
In addition, you should encourage your employees to take their PTO. Make sure they know you support taking a mental health day here and there and the occasional vacation.
One company that understands the importance of taking time off is Netflix. They offer their staff unlimited vacation days each year.
The logic behind the decision is that people often work nights and weekends, so the CEO didn't see the sense of keeping track of vacation days. Instead, employees are trusted not to abuse the policy. And, so far, it's been a success.
Creature Comforts
Offering your staff and visitors a few of the comforts of home can go a long way in employee retention.
For example, you could offer your employees a well-stocked and budget-friendly cafeteria with a rotating menu to help them avoid the monotony of a packed lunch. You could also give them the flexibility to design their own workspaces with maximum comfort in mind.
Economic Sustainability
It can be difficult to achieve genuine economic sustainability in an ever-changing world like ours because some business practices and resources simply aren't sustainable. However, it's crucial to understand how achieving economic sustainability is directly affected by your success with the other two principles of sustainability.
Go Green
Or, at least, go green where you can. Even if choosing a more environmentally-friendly material for your products is more expensive at the outset, don't worry. Customers tend to be more inclined to give business to an environmentally-conscious company than one that doesn't take strides to limit its carbon footprint.
McDonald's is one of many companies that have taken steps to go green in recent years. In July of 2020, they opened their first net-zero emissions location in Orlando, Florida. This facility uses low-flow plumbing and solar energy and has incorporated green spaces to minimize the environmental impact.
Be Compliant
Be sure to follow any government rules or regulations, especially those pertaining to the local community.
A negative public image based on shirking environmental duties can lead to lost business, and the cost of fines and fees due to non-compliance can rack up significantly. In many cases, the cost of being compliant ends up cheaper than non-compliance in the long run.
See Related: Best Sustainability Podcast You Need to Listen To
What's Next?
There are a lot of things you can do if you want to become a sustainable business. Some are simple, while others might require time and money commitments.
Gain Trust
Gaining the trust of the community and stakeholders is paramount to conducting business, but this doesn't just involve producing a quality product. To build trust, you need to show that you can offer positive contributions to society, both globally and locally.
Connect
It's easy to make a list of things you can do to help your company become sustainable.
Many options are listed in this article. However, unless you feel a personal connection to the things you're hoping to protect, it might be tough to do the best job possible. Take time to develop a connection to the people, places, and things that will be affected by your efforts and use their plights as motivation to succeed.
Innovate
The best way to create a sustainable future is to develop new solutions today. If you see a need, act on it. If you can't act on it yourself, empower your stakeholders to help. Focus on strategic planning that can help create solutions for your business and the surrounding community.
Diversify
Different communities have different experiences. By diversifying your staff, especially at the upper levels, you'll be better positioned to understand society's varied needs.
That's because historically underrepresented groups can often shed light on problems that many people wouldn't know existed, including issues relating to sustainability.
Hold Yourself Accountable
If your company sets a goal to eliminate waste within ten years, stick to it. If circumstances change and you can't reach that goal, amend it to make it more feasible for your company. Whatever you do, don't abandon it. Reducing your company's garbage output by eighty percent is far better than not bothering to change at all.
Look to Your Competitors
Sharing business secrets with your competitors isn't wise, but looking to them as inspiration for sustainability is a smart thing to do. If a competitor chooses to embrace sustainability and has shown success in doing so, you should take a page from their book and venture down that same path.
Don't Use Size as a Reason Not to Reach Your Goals
There are a lot of sustainability solutions that will be simpler for larger companies than small ones and vice versa. To account for that, you should consider your organization's size when setting your sustainability goals.
Although it may not be feasible for your large corporation to switch to non-emissions vehicles this year, you might be able to achieve that goal within five.
Do More With Less
I've mentioned decreasing the amount of waste your company creates a few times now. There's a reason for that. Globally, humans generate more than 3.5 million tons of garbage per day, and more than half of that comes from only twenty companies. Adhering to the three sustainability principles can help your company keep from becoming part of that list.
Choosing to recycle or upcycle, switching to compostable options, and utilizing local businesses for specific goods or services will help you achieve more and create less. Your public image will improve, revenue could increase, and your staff will be happy. Not to mention, you will minimize your carbon footprint.
One organization succeeding quite well at reducing waste is the Smithsonian. In 2010, the Smithsonian formed the Recycling Task Force to perform a thorough waste audit and create recycling goals.
In 2015 alone, the Smithsonian diverted 43% of its waste away from landfills. Combined with recycling refunds, that led to a savings of more than $90,000 that year.
Related Resources