One of the worst mistakes an investor can make is to sink their money into an investment without knowing why. While this may seem like the world's most obvious mistake to avoid, it happens every day. Look no further than the stock market for plenty of examples of misguided optimism gone terribly wrong.
That's where the idea of an investment thesis comes in. An investment thesis is a common tool used by venture capital investors and hedge funds as part of their investment strategy.
Most funds also use it on a regular basis to size up potential candidates during buy-side job interviews. But you don't have to work at a venture capital fund or private equity firm to reap the benefits of creating an investment thesis of your own.
Unlock Sustainable Investing Opportunities 🌿
Join the green revolution by investing sustainably with our top partners. Discover platforms that align with your values and offer remarkable opportunities for growth.
What Is an Investment Thesis?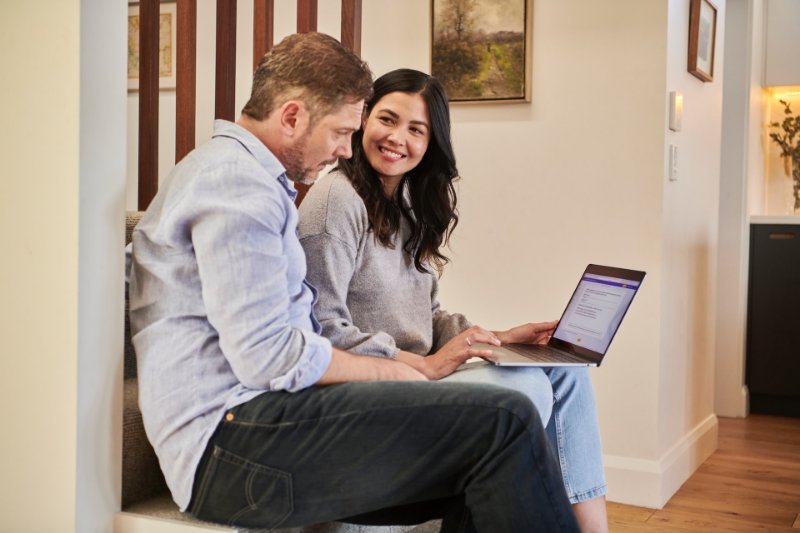 An investment thesis is simply an argument for why you should make a specific investment. Whether it be a stock market investment or private equity, investment theses are all about creating a solid argument for why a certain acquisition is a good idea based on strategic planning and research.
While it takes a little more work upfront, a clear investment thesis can be a valuable tool for any investor. Not only does it ensure that you fully understand why you're choosing to put your hard-earned money into certain stocks or other assets, but it can also help you develop a long-term plan.
Should an investment idea not go as planned, you can always go back to your investment thesis to see if it still holds the potential to work out. By considering all the information your thesis contains, you'll have a much better idea of whether it's best to cut your losses and sell, continue holding, or even add to your position.
An investment thesis includes everything you need to create a solid game plan, making it a foundational part of any stock pitch.
See Related: Best Socially Responsible Stocks To Invest In Today
Materials Needed To Create a Thesis for Your Investment Strategy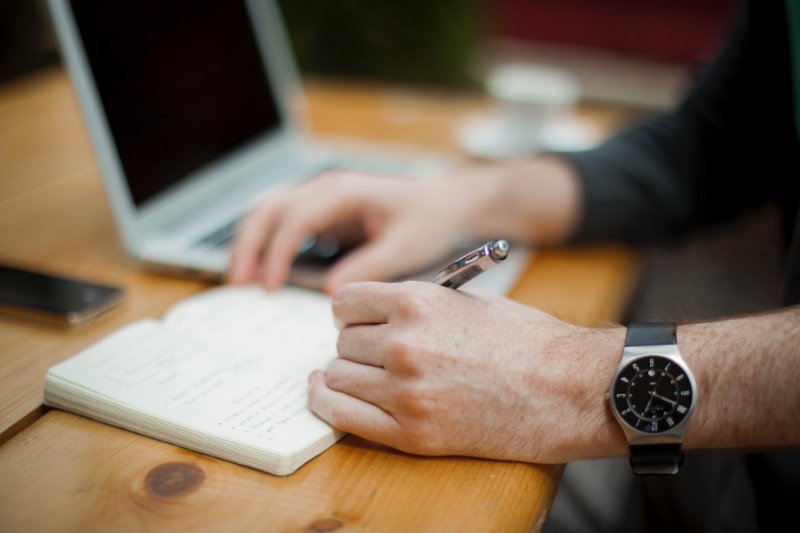 One of the benefits of an investment thesis is that it can be as complex or as simple as you like. If you actually work at a venture capital firm, then you may want to develop a full-on venture capital investment thesis. But if you're a retail investor just looking to solidify your investment strategy, then your thesis may be much more straightforward.
If you're an individual investor, then all you really need to create an investment thesis is somewhere to write it out. Whether it be in a Google or Word doc or on a piece of paper, just make sure you have a place to record your thesis so that you can consult it down the line.
If you're developing a venture capital investment thesis that you plan to present to an investment committee or potential employers, then there are plenty of great tools online that can help. Slideteam has thousands of templates that can help you create a killer investment thesis, as well as full-on stock pitch templates.
A Step-by-Step Guide to Creating a Solid Investment Thesis
As mentioned earlier, an investment thesis holds the potential to help you plot out a strategy for pretty much any acquisition. But for the sake of simplicity, we'll assume throughout the examples in the following steps that you're an investor interested in going long on a stock that you plan to hold for at least a few months or years.
Venture capitalists looking to invest in companies or startups can also apply the same principles to other investment goals. Investors who are looking to short a certain stock should also be able to use these techniques to locate potential investments. The main difference, of course, is that you'll be looking for bad news instead of good.
Step 1: Start With the Essentials
First things first. Before you get into doing the research that goes into an investment thesis or stock pitch, make sure you take the time to write out the basics. At the top of the page, include things like:
The name of the company and its ticker symbol
Today's date
How many shares of the company you already own, if any
The current cost average for any shares you may already hold
Whether the stock pays dividends and, if so, how often. You may also want to include the current ex-dividend and dividend payment dates.
A brief summary of the company and what it does
See Related: How to Start Investing With Purpose
Step 2: Analyze the Current Market
Now it's time to take a look at the entire market and the direction it's headed. Why? As Investors Business Daily points out,
"History shows 3 out of 4 stocks move in the same direction as the overall market, either up or down. So if you buy stocks when the market is trending higher, you have a 75% chance of being right. But if you buy when the market is trending lower, you have a 75% chance of being wrong."
While the overall market direction is definitely an important factor to keep in mind, what you choose to do with this information will largely come down to your individual investing style. Investors Business Daily founder William O'Neil advised investors only to jump into the market when it was trending up.
Another approach, however, is known as contrarian investing, which revolves around going against market trends. Warren Buffett summed up the idea behind this strategy with his famous quote, "Be fearful when others are greedy, and greedy when others are fearful." Or as Baron Rothschild more graphically put it, "Buy when there is blood in the streets, even if the blood is your own."
Most investors who are looking for a faster return will likely be better off waiting to strike until the iron is hot. If you align more with the long-term contrarian philosophy, however, bleak macroeconomic outlooks may actually strike you as an ideal investment opportunity.
See Related: How to Invest in Private Equity: A Step-by-Step
Step 3: Analyze the Company's Sector
Now that you've got a look at the overall market, it's time to take a look at the sector your company fits into. The Global Industry Classification Standard (GICS) breaks down the entire market into 11 sectors. If you want to get even more specific, you can further break down companies into the GICS's 24 industry groups, 69 industries, and 158 sub-industries.
Once you identify which group your company belongs to, you'll then want to take a look at that sector's performance. Fidelity provides a handy breakdown of the performance of various sectors over different time periods.
But why does it matter? Two reasons.
Identifying which sectors various companies belong to can help you ensure that your portfolio is properly diversified
The reason that sector ETFs tend to be so popular is that when a sector is trending, many of the stocks within that sector tend to move in unison. The reverse is also true. When a certain industry is lagging, the individual stock prices of the companies in that industry may be affected negatively. While this is not always the case, it's a general rule of thumb to keep in mind.
The idea behind working sectors into your investment criteria is to give you an overview of what type of investment you're about to make. If you're a momentum trader, then you may want to shoot for companies within the strongest-performing sectors this year or even over the past few months.
If you're a value investor, however, you may be more open to sectors that have historically experienced high growth, even if they are currently suffering due to the overall state of the economy. Some speculative investors may even be interested in an innovative industry with strong potential growth possibilities, even if its time has not yet come.
See Related: How to Invest in Community [Step-by-Step Guide]
Step 4: Analyze the Company's Position Within Its Sector
If you want to up your odds of success even more, then you'll want to compare the company you're interested in against the performance of similar companies in the same industry.
These are the companies that tend to get the most attention from large, institutional investors who are in a position to significantly increase their market value. Institutional investors tend to have a huge amount of money in play and are far less likely to invest in a company without a proven track record.
When choosing an investment, they'll almost always go with a global leader over a new business, regardless of its promise. However, they also consider intrinsic value, which considers how much a company's stock is selling for now, as opposed to how much revenue the company stands to earn in the future. In other words, institutional investors are looking for companies that are stable enough to avoid surprises but that also stand to generate considerable capital in the future.
Why work this into your game plan? Because even if you don't have millions of dollars to invest in a company, there may be hedge funds or venture capital firms out there that do. When these guys make an investment, it tends to be a big one that can actually move a company's share price upward. Why not ride their coattails and enjoy a solid growth rate as they invest more money over time into proven winners?
That's why it's important to make sure that you see how a company stacks up against its closest competitors. If it's an industry-leading business with a large market share, it's likely to be a strong contender with solid fundamentals. If not, you may end up discovering competing companies that make sense to consider instead.
See Related: What is a Triple Bottom Line? Definition & Examples
Step 5: Identify the Catalyst
At this point, hopefully, you've identified the best stock in the best sector based on your ideal investing style. Now it's time to find out exactly why it deserves to become a part of your portfolio and for how long.
If a company has been experiencing impressive growth, then there's bound to be a reason why.
Is the company experiencing a major influx of business because it's currently a leader in the hottest sector of the moment? Or is it a "good house in a bad neighborhood" that's moving independently of the other stocks in its industry?
How long has it been demonstrating growth?
What appears to be the catalyst behind its movement? Does the stock owe its growth to strong management, recent world events, the approval of a new drug, the introduction of a hot new product, etc?
One mistake that far too many beginning investors make is assuming that short-term growth alone always indicates the potential for long-term profit. Unfortunately, this is not always the case. By figuring out exactly why a stock is moving, you'll be far better positioned to decide how long to hold it before you sell.
A strong catalyst can cause the price of a stock to skyrocket overnight, even if it's laid dormant for years. Even things like social media hype and rumors can cause a stock's price to shoot up over the course of a given day. But woe to the investor that assumes these profits will last. Many are often left holding the bag when the price increase turns out to be part of a "pump and dump."
While many day traders can make a nice profit by capitalizing on these situations, such trades are best avoided altogether if you plan to hold a stock long-term. That's why it's so important to understand whether a stock is "in play" for the day or whether its growth can be attributed to more permanent factors that support the potential for a high return over time.
See Related: How to Become an Impact Investor [Step-By-Step Guide]
Step 6: Solidify Your Thesis With Analysis
If you're planning on investing a significant amount of capital in any stock, then a little research may be able to save you from a lot of heartache. Keep in mind that the focus of an investment thesis is to formulate a reasoned argument about why adding an asset to your portfolio is a good idea.
While all investments come with some level of risk, research can be an excellent risk mitigation strategy. There's nothing worse than watching an investment fail due to an obvious factor you could have spotted with closer analysis. Don't let it happen to you!
Fundamental analysis can help you ensure that your potential investments have the underlying traits that winning stocks are made of. While there's a bit of a learning curve involved when you're first starting out, here are some of the things you'll want to focus on:
EPS
EPS stands for "earnings per share." It's a common financial indicator that basically tells you how much a company makes each time it sells a share of its stock. In this regard, a higher EPS is a good thing, but it's important to look for solid EPS growth over time. Ideally, you'll want to see consistent growth in a company's EPS over the past three or more quarters.
Sales and Margins
Investing is all about putting your cash into successful companies, which is why sales and margins are key components to finding worthy investments. Sales indicate how much a business has made from (you guessed it) sales. Sales margin, also known as gross profit margin, is the amount of revenue a company actually gets to keep after you factor in overhead and other production costs. Ideally, a good investment will exhibit strong, consistent sales growth in recent years.
Return On Equity (ROE)
ROE is one of the more commonly used valuation metrics and is calculated by dividing the company's net income/shareholders' equity. ROE is basically a measure of how efficiently a company is using the capital it generates from equity fundraising to increase its own value. The higher the ROE, the more likely it is that a company operates with a focus on using its cash flow to increase its profits.
See Related: How to Do a Stakeholder Impact Analysis?
Free Tools To Help Strengthen Your Investment Strategy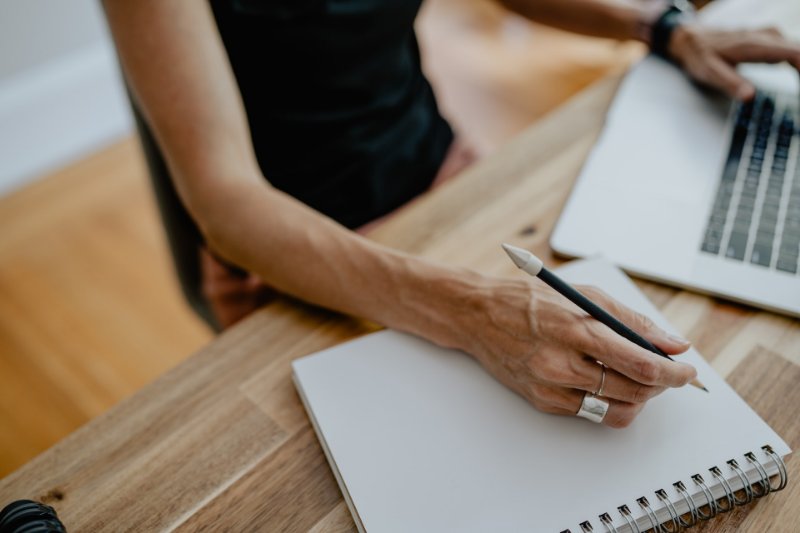 While these are just a few examples of various analysis methods to work into your investment thesis, they can go a long way toward locating solid companies worth investing in. Interested in learning more about technical and fundamental analysis? There are now plenty of great sites that can help you master the secrets of the training world.
In our opinion, Tradimo is one of the most underrated, as it provides tons of free classes for investors of all levels. Udemy also has some great classes that can help you learn how to beef up your investment thesis with as much quality information as possible.
But keep in mind that these are only suggestions. The most important part of any personal investment thesis is that it makes sense to you and can serve as a valuable tool to help you along your investing journey.
Related Resources