A Triple Bottom Line business is traditionally focused on profit and loss. These are usually recorded at the end of a statement of revenue and expenses documents. That was when companies solely existed to make a profit. But things have changed.
These days, people no longer invest their money solely to make a profit. People have more concerns about their social and environmental impact.
The Triple Bottom Line concept makes companies channel resources towards financial performance, social responsibility, and ecological sustenance. Let's get into the details of this concept.
Unlock Sustainable Investing Opportunities 🌿
Join the green revolution by investing sustainably with our top partners. Discover platforms that align with your values and offer remarkable opportunities for growth.
What is the Triple Bottom Line?
The Triple Bottom Line in a business traditionally meant financial performance. It focused more on profit and loss accounts. However, a famous British management consultant and sustainability expert, John Elkington, thought it was time to revisit this notion that existed only to measure the financial success of a business.
In 1994, John gave this now-famous phrase a different definition. He used it for measuring performance in corporate America. His concept included the financial, social, and environmental performance of a business. This became the Triple Bottom Line definition.
Triple Bottom Line (also known as TBL or 3BL) is a transformational framework for businesses to achieve sustainability and financial success.
The Triple Bottom Line in business aids in measuring, benchmarking, setting goals, continually improving, and adopting sustainable systems. It also addresses social and environmental concerns.
TBL states that companies can also focus on financial success and social and environmental impact equally. It is more than just an accounting tool but also helps you take a global reporting initiative.
The Triple Bottom Line approach can be broken down into three Ps: Profit, People, and the Planet. Let's get more details in the next section.
The 3 Ps of TBL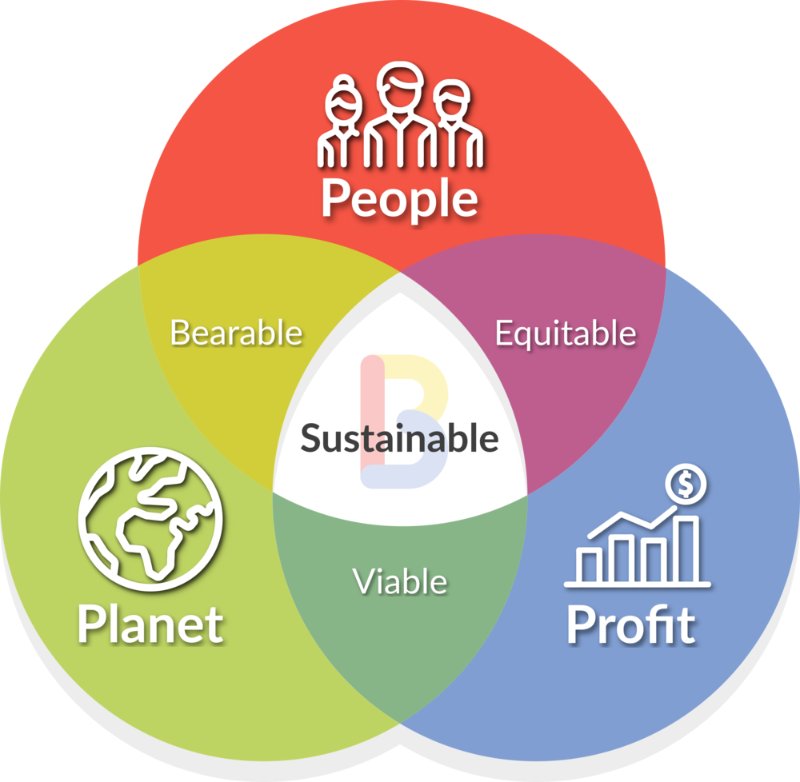 As mentioned, the 3 Ps of TBL is People Profit Planet. Companies that use Triple Bottom Line must set goals, measure, and report on all three aspects. So, what do this people's planet profit concept entail?
People
The people category consists of all stakeholders, not only the shareholders. Stakeholders include any persons that directly or indirectly contribute to the existence of the business from employees, to investors, to customers. It can also include people affected by the business.
This category of TBL shares many things in common with corporate social responsibility (CSR). CSR is the role of an organization to meet the needs of its stakeholders and stakeholders to make it accountable for its actions.
There are different TBL measurement parameters for assessing themselves when considering people. These include the following:
Advocating for human rights
Community engagement
Providing a safe work environment.
We'll get all the details later in this article!
Planet
Environmentalists work hard to conserve the ecosystem for future generations. TBL framework instills the same in businesses and organizations.
Technological advancement has made it possible to hold organizations accountable for their actions. Successful companies in reducing carbon footprint and positively impacting the environment receive rewards. But even without the prize, it should still remain a corporate responsibility.
Stakeholders have been enlightened on the consequences businesses have on the natural environment. Companies using Triple Bottom Line should fight climate change. That's possible by reducing their carbon footprint for one, but there's always more businesses can do to aid the fight.
Profit
The success of businesses is also measured by their financial performance under TBL. It advocates for strategic planning and decision-making to maximize profit. But at the same time, it should reduce costs and risks.
The Triple Bottom Line of sustainability allows organizations to focus on profit-generation for their shareholders while upholding social and environmental responsibility.
See Related: Best Ethical & Sustainable HSA Accounts
Who is Triple Bottom Line Framework For?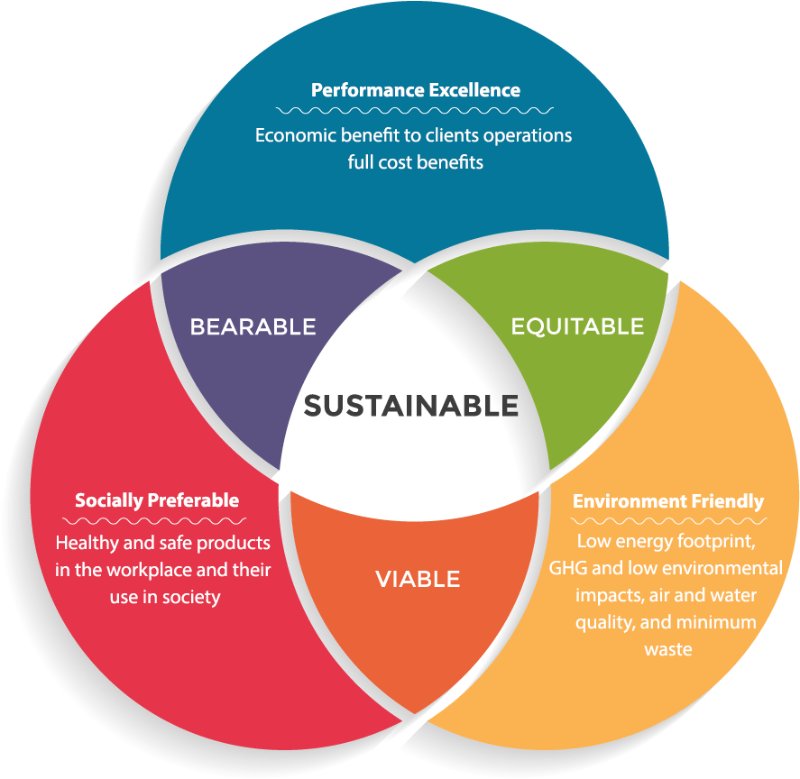 Nonprofit organizations, businesses, and government corporations can all use the Triple Bottom Line Framework. But how does this sustainability framework benefit your organization? You can gain in many ways when you deploy a 3BL framework whether you are running a startup or a corporate enterprise business.
Most ways of achieving environmental and social sustainability can reduce the cost of production. That means you can profit more by spending less on making your product or your services. For example, reducing waste, efficient electricity usage, and appreciating your customers can come back to you as an extra dollar.
Those who are not in business but in nonprofit organizations can still use the 3 P's of sustainability to achieve goals. For example, practicing sustainable agriculture. This increases awareness and adds value to organic and biodynamic farming.
See Related: Best TD Ameritrade Alternatives
How Do You Measure Triple Bottom Line?
TBL measurement has remained the main challenge to this concept. You can measure profit and loss in dollars, but how do you do that for social and environmental sustainability? Is that even possible?
Here's the thing; the lack of a TBL measurement unit makes it versatile. Different corporations and businesses can set their goals, self-evaluate, and provide scores.
For example, a paper-making industry can measure its success in metric tons of waste reduction and the number of trees planted in a year. Similarly, a logistics company can gauge its success regarding fewer miles covered. It can be using shorter routes and procedures to reduce the miles covered.
Your TBL parameters can cover financial, environmental, and social aspects. If you want to use a TBL framework and other factors, consider the following indices:
Economic Indices
It is easy to measure the economic variables because they revolve around money, and there is a unit for that. These can be evaluated at individual or corporate levels. You do it by looking at the income and expenses, taxes, internal business environment, diversity factors, employment, etc.
Specifically, you can set your economic indices to the following:
Job growth
Revenue
Personal income
Employment distribution
Company size
Underemployment costs
Set your business strategy to either reduce or increase an index depending on its impact on the profit.
Environmental Indices
Environmental variables all revolve around natural resources. When implementing TBL, the planet aspect can help you focus on any of the following:
Enhancing air quality
Enhancing water quality
Reducing solid waste in the landfills
Improving energy consumption efficiency
Enhancing proper handling of toxic wastes
Practicing sustainable agriculture
Reducing greenhouse gas emissions
You can set these indices as your goal to conserve the environment and natural resources for future generations. The choice depends on your business and what it stands for.
Social Indices
Your business can set out to tackle a particular problem in the community. You can also use social indices to measure your TBL success. This is the people aspect of the Triple Bottom Line concept and has everything to do with stakeholders and the business community.
Depending on your industry, you can set any of the following goals and use them as your measure of success:
Reducing unemployment rate
Ensuring equitable distribution of natural resources
Improve health
Ensuring food security
Supporting education sector
Participation in community programs
Supporting charitable organizations
Improving security in an area
Supporting human rights initiatives
These are all about the social welfare that ensures the well-being of everyone! We all do better when we all do better.
See Related: Best Sustainability Software Programs to Manage Business Continuity
Benefits of Triple Bottom Line?
There are many benefits of Triple Bottom Line that make it a feasible business practice. Many companies around the world are already using the concept and enjoy the following advantages:
Building Brand Reputation
Consumers are now more vigilant than ever about the brands they use. Companies that use TBL concepts get a competitive advantage. That is because of the increasing awareness of social and environmental sustainability,
Many customers now opt for products from brands that care about the planet and social justice.
Acquiring Top Talent
The people category in the TBL's 3Ps means that everyone is considered a crucial part of the company. Top talents in the market like a conducive working environment. They also need where their efforts get appreciated and have equal opportunities to showcase their skills.
TBL companies also commit resources to nurture employees and improving their talents. Who can turn down an employment offer from such an organization? Using the TBL accounting framework means your company becomes the first option for skilled employees.
Accounting and Reporting Compliance
Companies and businesses submit their environmental, social, and governance (ESG) reports to the agencies and authorities. If you embrace the TBL concept, you will always meet the regulatory requirements.
Companies using the Triple Bottom Line approach automatically comply with global ESG regulations!
Improving Business Opportunities
TBL can aid in full cost accounting transparently. This openness allows businesses, nonprofits, and government entities to improve investment opportunities. Also, organizations that use TBL make more information-based decisions that attract prospective investors and business partners.
Encouraging Communal Development
TBL accounting framework does not benefit just a few shareholders but brings everyone on board. It covers everyone in the supply chain and business community. Businesses using Triple Bottom Line benefit everyone while focusing on a sustainable future. They bring prosperity to all and enhance general economic growth.
See Related: Best Sustainable Business Examples to Follow
Criticisms of Triple Bottom Line
However beneficial Triple Bottom Line is, it never lacks critics. Let's quickly highlight some of the most common TBL criticisms.
There is no universal unit for measuring TBL, making it a vague framework.
Creating a universal standard and having all the companies globally meet it is still challenging. Right now this means that customers have to pay more for sustainably manufactured products and services.
It is possible for companies to put in significant efforts and still claim that they are following the TBL framework without seeing rapid dividends.
Businesses That Use Triple Bottom Line Concept
The TBL framework has only become popular recently, but many companies using Triple Bottom Line have been existing. Different businesses around the world use and benefit from TBL in different ways. Let's review a few of them.
Patagonia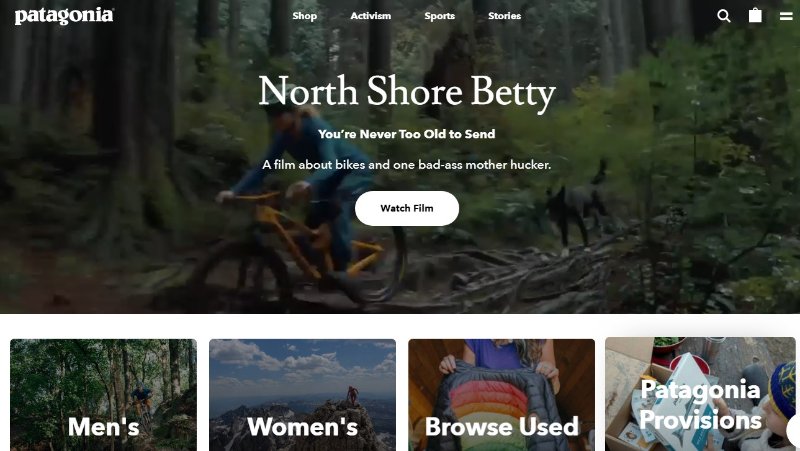 Patagonia is a US-based outdoor clothing and gear manufacturer founded in 1973. The company has used the TBL framework for years to make profits, reduce negative environmental impact, and promote social justice.
The company started to recycle plastic bottles in 1933 to make clothes to reduce the amount of solid waste that ends up in landfills. It has successfully solved plastic problems in many parts of the US.
Patagonia now uses organic cotton to make clothes. That helped reduce the toxic pesticides used on cotton farms. The company also doesn't work with suppliers that mistreat farm animals.
As early as 1985, Patagonia had a program to save the planet. That has only been made better by now giving 1% of sales to environmental courses.
Patagonia has also treated people rationally and offered support where possible. It opened childcare centers for employees and offered flexible working hours.
Patagonia also gives a 2-month parental leave for parents. The company also covers 100% of employees' health insurance. This has fostered a motivated workforce.
Patagonia is one of the few companies with a marketing strategy to create awareness among customers about TBL. As a result, it has created a loyal customer base to continue improving the profit.
See Related: Best Circular Economy Jobs to Start Your Sustainable Career
IKEA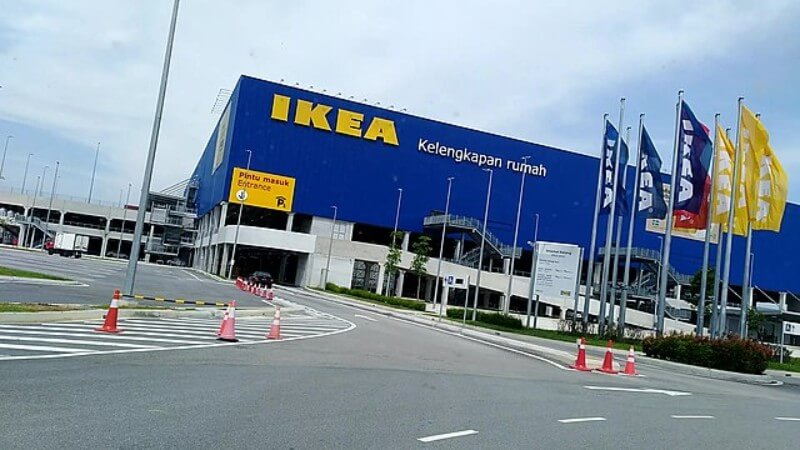 IKEA is a Swedish-founded, Dutch-headquartered multinational conglomerate company established in 1943. It designs, makes, and sells ready-to-assemble furniture, home accessories, and kitchen appliances.
IKEA's commitment to conserving the environment is unquestionable. The company started recycling waste materials by using old ones to make resalable products. And to further prove its commitment to this course, it pledges 100% use of renewable or recyclable material by 2030. It also launched a buy-back program to help reduce solid waste and succeed in the journey to become a circular business.
IKEA also shows its commitment to changing lives by aiming at inspiring 1 billion people to live sustainably. It is on course to achieving that goal through its extensive range of products. The company also ensures that the international labor standards are met for all its employees.
There is no doubt that IKEA is a profitable business. Most of its profits come from sustainable programs such as material waste recycling, which clearly indicates how it uses TBL to make a profit.
See Related: Best Immigrant Loans for Small Business
Unilever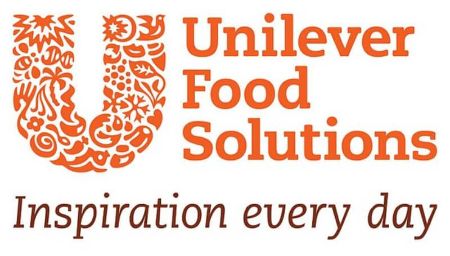 Unilever is a British multinational company founded in 1929. The company is a giant manufacturer of consumer goods, including food, condiments, laundry products, personal care products, beauty products, and much, much more.
The company applies Triple Bottom Line in different ways. It recently updated its laws, policies, and social norms to benefit people and society.
Unilever also has a People Positive program that aims to eliminate racial discrimination. There is also a Lifebuoy's handwashing education project that gained popularity during the COVID-19 pandemic. It created awareness on how people should wash their hands properly.
Unilever also pledged to use 100% recyclable and reusable packaging by 2025. Its commitment to solving the global plastic problem is evident.
DHL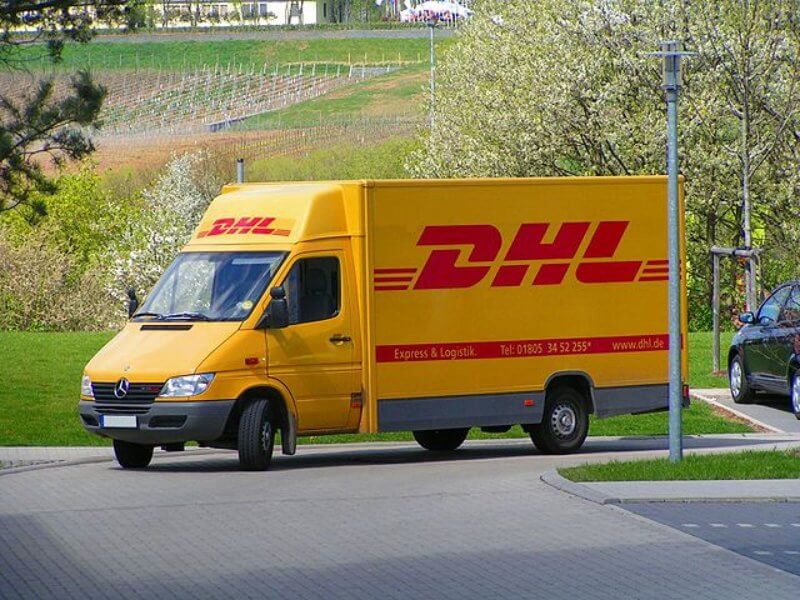 DHL is a German courier company founded in 1969. It delivers packages worldwide with an estimated quantity of about 1.6 billion parcels every year.
As a logistic company, DHL has created problems that impact people and the planet, most notably waste and pollution. However, it has since committed to environmental responsibility. It is among the few delivery companies that subscribe to the TBL concept.
The shipping giant has updated its fleets with hybrid and electric vehicles, as well as more fuel-efficient trucks. The DHL's GoGreen initiative simplified logistics and made its trucks take the shortest routes to reduce emissions. DHL additionally uses couriers on bicycles to further reduce emissions.
See Related: Sustainable Investing vs Impact Investing
Ben & Jerry's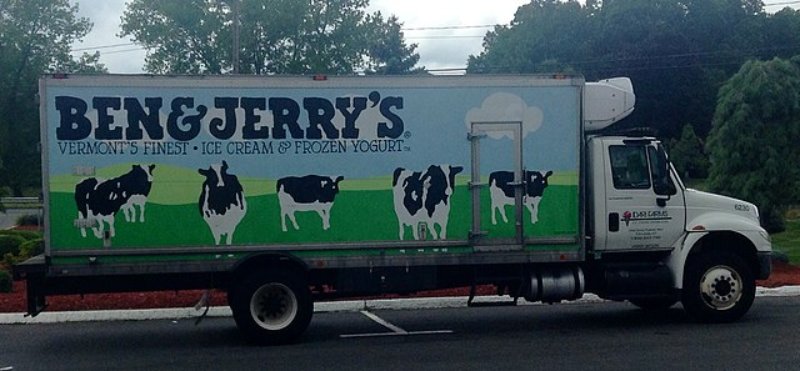 Ben & Jerry's Homemade Holdings Inc is an American company founded in 1978 but was sold to Unilever in 2000. Ben & Jerry's manufactures ice cream, frozen yogurt, and sorbets.
Its contribution to social and environmental courses will forever remain. In 2012, Ben & Jerry's became a Certified B Corporation. The certification is to honor its excellent performance regarding employee benefits, contribution to charity, and supply chain practices with positive environmental impact.
Ben & Jerry's recent contribution is setting goals to enhance racial equity at work. Fortunately, Unilever promised to continue these good deeds.
Nike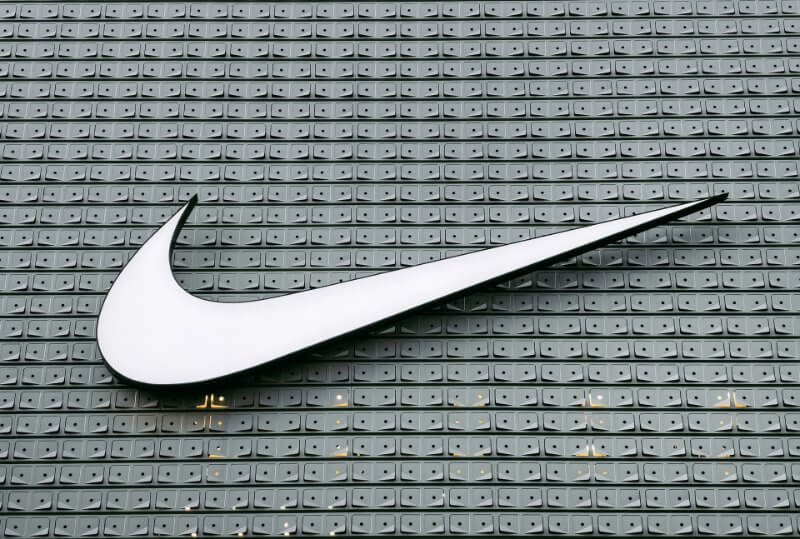 Nike is an American multinational corporation, famous for its footwear and fashion. It designs, develops, manufactures, markets, and sells footwear, apparel, equipment, and accessories. The company was established in 1964 and while it wasn't always the most ethical company, it has recently shown commitment to people and the planet.
The sportswear manufacturer has adopted more energy-efficient processes to make and remake materials. Nike runs many recycling initiatives to use discarded or donated waste materials in manufacturing new products. That reduces the amount of solid waste in landfills.
FAQ
Why is the triple bottom line important?
The triple bottom line concept is a vital tool for businesses and organizations to transform into a more regenerative and sustainable future. There are tools outlined within the TBL framework used in measuring, benchmarking, setting goals, and evolving towards creating sustainable systems and business models.
It is an important indicator of the overall company condition and its target market. TBL also measures an organization's social, environmental, and financial performance.
How does the triple bottom line affect profit?
The triple bottom line states that the company's primary goal should not only be profit. It has to account for how its practices affect people and the planet. That's the only way of accounting for the cost of running a business. Though it may reduce the profit margin, it ensures long-term success.
What value does the TBL bring to a business?
The TBL framework opens up more opportunities for revenue generation, decreases the cost of production, and builds loyalty. This creates a positive business culture where a company records high environmental, social, and financial performance. It also ensures business sustainability.
How do you comply with the triple bottom line?
You can comply with the TBL framework by examining the people, planet, and profit aspects. Conduct a departmental evaluation of strategies the organization has to improve in all areas. That will help you determine your revenue drivers and how the company fulfills its obligation to stakeholders and the environment.
Related Resources