How do you like the idea of mutating the throw-away economy into a system where resources can be circulated, waste is wiped out, and nature is healed and conserved? The circular economy is all about this! This is an economic system based on how to conduct eco-friendly production and manufacturing processes. A circular economy also summarizes how to repair, reuse, and recycle things for eliminating waste and promoting sustainable manufacturing and consumption at a larger scale.
A circular economy provides us with numerous ways to tackle the loss of biodiversity and climatic issues. Also, it gives the power to create jobs, opportunities, prosperity, and resilience with the safest means and by cutting down on waste, pollution, and toxic greenhouse gases.
The term circular economy runs on a principle where products or items are designed on circular business models.
Unlock Sustainable Investing Opportunities 🌿
Join the green revolution by investing sustainably with our top partners. Discover platforms that align with your values and offer remarkable opportunities for growth.
Now, the question is how and where to get started?
The answers are here in this post. We have listed 12 amazing circular economy books that explain circular economy concepts in extensive yet straightforward ways.
Let's take a look at these circular economy books to dive into this regenerative process. If followed wisely, the concepts explained in these circular economy books can definitely help you save the planet.
12 Best Circular Economy Books That Are Truly Interesting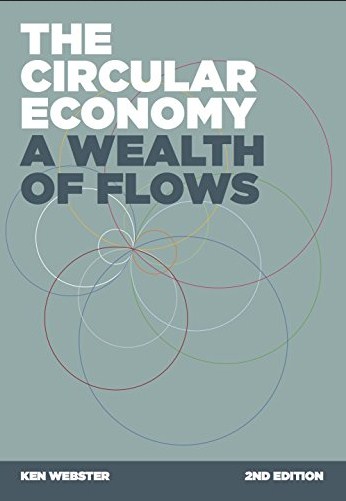 More and more people are shifting towards circular economy practices due to various environmental challenges. This book talks about the positive impacts of the circular economy on manufacturing, production, education, climatic changes, employment, and finance.
The economic advantage of this version lies in eliminating waste, improving circular business models, favoring radical resource productivity, and enabling access over ownership with rebuilding resilience and natural capital. This book gives a stimulating overview of this evolving framework.
Additionally, this revised volume features an entirely new chapter that outlines how we see the world and the broader aspects of the circular economy, like how it works and how we can act within it harmoniously.
Author of the Book: Ken Webster
See Related: Build a Socially Responsible IRA Portfolio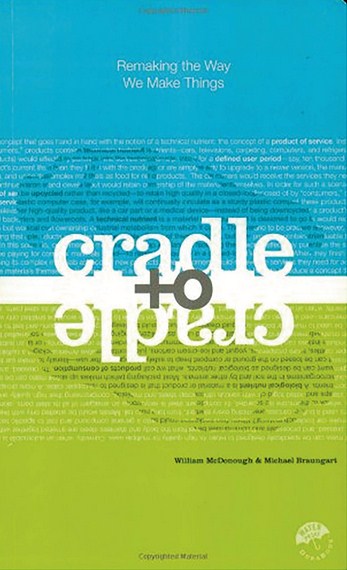 Cradle to Cradle is one of the famous and best books on the circular economy; it's a small storehouse of knowledge. Cradle to Cradle has made a significant contribution in promoting the idea of eco-design and a sustainable future. The book has not just influenced the general public but also policymakers and the industry.
Cradle to Cradle sheds light on sustainable recycling methods for industries that consist of designing models. The procedure is based on composting, which runs on a formula where waste is returned to the industry in the form of technical nutrients and to the ground soil as natural nutrients. This book promotes the concept of giving eternal life to a product.
Also, Cradle to Cradle does not solely focus on one particular industry; it outlines multiple formulas for various industries. For example, on one page, you will learn about the production of recycled paper, and on the next, you will learn about sustainable carpeting manufacturing methods.
We may not even realize it, but whatever we use in our daily routine can affect the environment in one way or another. This circular economy handbook offers many ways that we can follow to get better for the environment and ensure a sustainable future.
Authors of the Book: Michael Braungart and William McDonough
See Related: Sustainable Robo-Advisors for SRI & ESG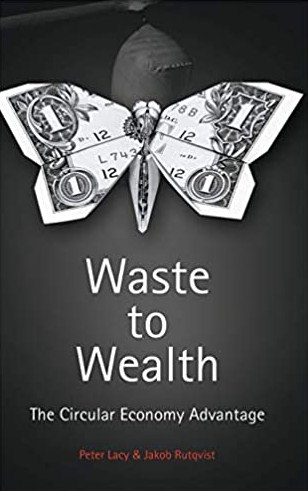 Waste to Wealth is another helpful circular economy book written by two brilliant Accenture executives. It lists various benefits of the circular economy as an inevitable and significant model for tackling major challenges, including shrinking and regenerating natural resources.
This is one of the practical circular economy books that talk about an era of growth and innovation and tries to equip industry practitioners with helpful strategies for moving toward a circular economy. Waste to Wealth provides techniques and methods to handle business challenges in a resource-dependent world. At the book's core, writers have drawn out five different circular economy business models after analyzing various companies.
The authors have suggested numerous strategies for manufacturing companies to improve the life cycle of their products and accessories by adopting a circular growth approach.
Authors of the Book: Jakob Rutqvist and Peter Lacy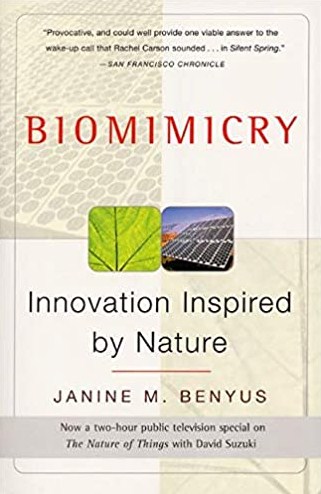 Biomimicry is one of the most fantastic books on the circular economy. It is a must-read for anyone interested in learning ways to conserve natural resources and shape the future.
Through this book, the circular economy author, Janine Benyus, walks you through the actual processes and in-depth observations in the field and labs, such as watching how spiders weave fibres; discovering drugs by observing what chimps are eating when they are unwell; examining how leaves use sunlight as fuel for growth, and more.
Biomimicry consists of several stories on invention & vision and pipe dreams & personalities. With this book, one can learn how businesses can evolve solutions more sustainably, develop circular economies, what nonessential practices can be eliminated, and what the environment can offer us rather than thinking about what we can wring from it.
Author of the Book: Janine M. Benyus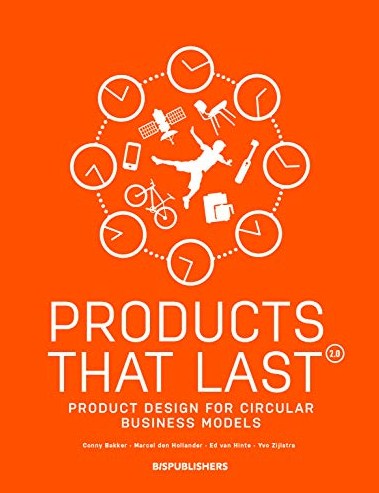 If you're also looking for eco-friendly business practices, you can seek guidance from Products That Last.
This circular economy book shows readers the practical and constructive methods to understand the afterlife of products and evaluate them for creating new opportunities. One can learn about the possibilities where products can have a longer life cycle. This way, we can turn down the excessive waste in our environment and reduce energy consumption.
Authors of the Book: Conny Bakker, Marcel den Hollander, and Ed van Hinte
See Related: Best Environmental Stocks to Invest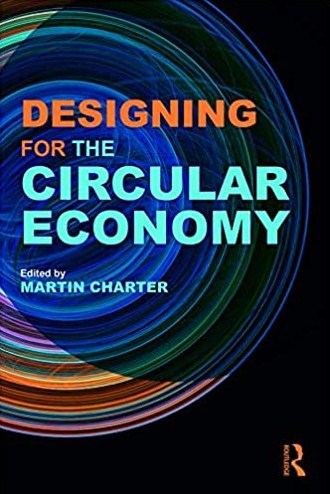 Designing for the Circular Economy sheds light on the design and development issues of several business models ranging from retail, clothing to manufacturing and technology.
The book also has a separate section for case studies, covering a broad range of topics related to the circular economy, business models, and design & development in technology, retail, construction, clothing, and manufacturing sectors.
The writer's primary goal is to educate businesses to move their business models towards a more sustainable approach through this book. It inspires companies to take their design and development activities to a new level inclined with the circular economy.
Designing for the Circular Economy fosters a methodology of reusing products and resources through repair, refurbishment, and reconditioning. If businesses adopt such economic models, the world would be a far better place to live.
Author of the Book: Martin Charter
See Related: Best Circular Economy Jobs to Start Your Sustainable Career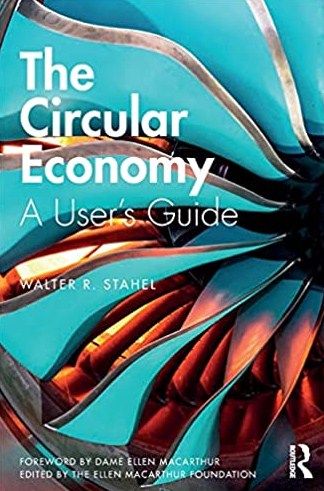 Considering the present environmental situation, it's pretty evident that we will have to adopt more sustainable living methods as soon as possible for a better future. The industrialization spread is posing tremendous threats to the environment and all living beings.
Hundreds of environmentalists and scientists worldwide are trying to initiate sustainable and environmentally friendly business models that companies can use.
The Circular Economy by Walter R. Stahel is one of the best circular economy books to gain knowledge on rebuilding capital, whether social, manufactured, financial, human, or natural.
The author describes various strategies for all organizations to work harmoniously with the circular economy approach for ensuring sustainable development. Overall, The Circular Economy explains a new framework that defines the circular economy concept and how to apply it at industrial levels.
Author of the Book: Walter R. Stahel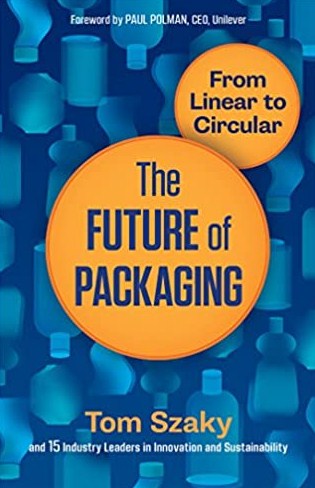 This circular economy book is written by the founder of TerraCycle – Tom Szaky, an eco-capitalist & a recycling pioneer. The Future of Packaging book defines the issues of manufacturing, production, and consumption of products and services. It also outlines the measures for improving waste management and packaging systems.
Each chapter in this book is co-authored by experts and provides different perspectives to create innovative concepts and ideas for promoting the circular economy in all business models.
The book supports the need to abolish the take-make-waste economy and shift towards the circular economy with the make-use-recycle approach. The future of the circular economy depends upon responsible consumption, reuse, and reducing waste that goes into the environment.
Written to help each business, from a startup to an established company, The Future of Packaging serves as a great source of inspiration and knowledge. The book offers a comprehensive guide for individuals and companies to innovate upward and eliminate wastage for a better future.
Author of the book: Tom Szaky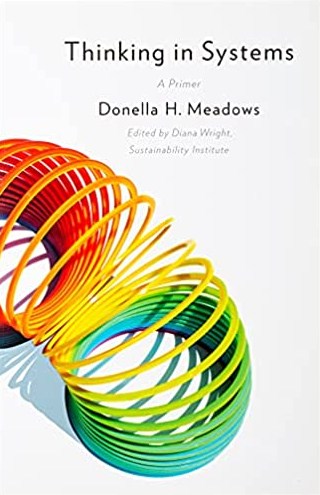 This book can change the way you think about the world. The title "Thinking in Systems" is justified precisely in the book where the writer has used stocks, flows, and feedback loops to explain the core systems of policies and technologies we use in our home, workplace, city, and economy.
These are several problems in the world, and some of the biggest ones are food, water security, poverty, lack of education, corruption, large-scale conflicts, wars, and environmental degradation.
However, the primary reason behind all such issues is system failures. Therefore, Donella Meadows believes that it is essential to understand systems properly to know what is happening in our surroundings.
This highly accessible book will help readers learn about methods of systems thinking and different conceptual tools.
Also, Thinking in Systems is one of the best circular economy books for those hoping to run a successful business, community, and country. The book will open your mind and reshape the way you think about investing.
Overall, anyone concerned about the world's future and making it as good as possible should consider reading Thinking in Systems.
Authors of the Book: Donella H. Meadows and Diana Wright
See Related: How to Promote a Circular Economy: Tips for Sustainable Business Practices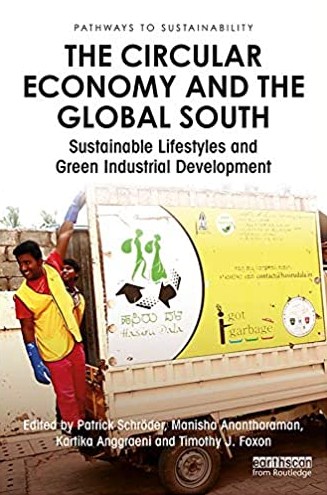 The circular economy is a business strategy intended to enhance resource productivity in different sectors and encourage sustainable production & consumption of goods and services.
The Circular Economy and the Global South describes the relevance of the circular economy with developing countries. It includes a wide range of case studies for Argentina, China, Brazil, India, Colombia, Kenya, Indonesia, Thailand, and South Africa. The book shows how the circular economy can be beneficial for such countries to invent solutions for resolving employment, pollution, green industrialization, health, and urbanization issues.
It represents a unique perspective to study sustainability in economics, development studies, and environmental politics. Readers will also look into some critical facts on how and in what conditions can a circular economy promote sustainable development goals and shrink the global inequalities.
Authors of the Book: Patrick Schröder, Kartika Anggraeni, Timothy J. Foxon, and Manisha Anantharaman
See Related: What is the Sharing Economy? Important Pros & Cons to Know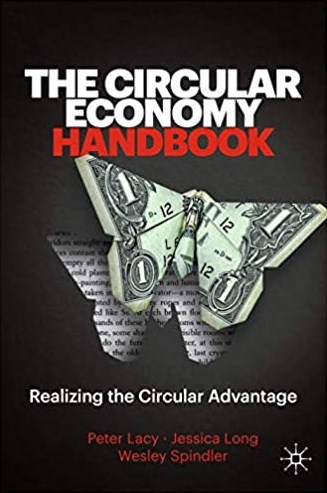 As a community, sustainability should always be at the forefront of our efforts for improving resource productivity, reusability, waste reduction, and maintaining a healthy environment for all beings.
This is one of the amazing circular economy books that will teach us how to address our planet's needs by implementing sustainability and using circular economy business models in this constantly ever-growing world.
Authors of the Book: Peter Lacy, Wesley Spindler, Jessica Long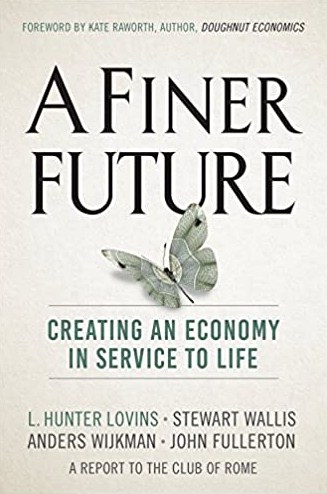 We all know that the world we live in is going through turmoil. From pollution to global warming to human rights issues to worldwide conflicts and more, everything adds to big chaos in every nook and cranny.
A Finer Future is another popular book on circular economy that highlights a vision to re-circulate energy and resources. It also presents a blueprint for environmentalists, business leaders, politicians, policymakers, and entrepreneurs to create a better place for people or other living things on the planet.
The book mainly focuses on outlining the ideas for:
Authors of the Book: Stewart Wallis, L. Hunter Lovins, L. Hunter Lovins, and Anders Wijkman
In today's severe environment scenarios, a circular economy is the only way to ensure sustainable development. We need more exploration to learn how this works and to understand its core concepts and mechanisms.
The above listed are some of the finest and most inspirational circular economy books to learn everything about sustainability, effective circular growth approaches for businesses, and how to lead a sober way of life even in most developed cities of the world. These circular economy books cover the concepts of thinking outside the box for a better future.
Overall, if you really want to change this world for a better tomorrow for the upcoming generations, these circular economy books can be beneficial.
Related Resources