The world is much different than it was 20 years or even 10 years ago. There are more people globally, and with it, the number of resources being consumed has increased. As more information about climate change emerges, consumers and companies alike are looking for smart ways to reduce their carbon footprint.
One way to go about that is by investing in stocks that protect the environment. There are hundreds, if not thousands, of eco-friendly businesses that have entered the market in recent years, which is in line with consumer spending and global initiatives that focus on sustainability.
Investing in environmental stocks and supporting environmentally aware companies that offer climate change stocks is a way to support long-term change.
Unlock Sustainable Investing Opportunities 🌿
Join the green revolution by investing sustainably with our top partners. Discover platforms that align with your values and offer remarkable opportunities for growth.
Public environmental service companies and traditional companies worldwide have been integrating stocks for environmental advocacy in their portfolio in droves. Now is the perfect time to jump on the bandwagon, protect the planet, and turn a healthy profit in the process.
That being said, knowing that you should purchase environmental stocks and know which ones are worth your money are two different things. We have scoured the rolls and put together a list of the best environmental stocks that you should be investing in today.
Performance Expectations of Stocks That Protect The Environment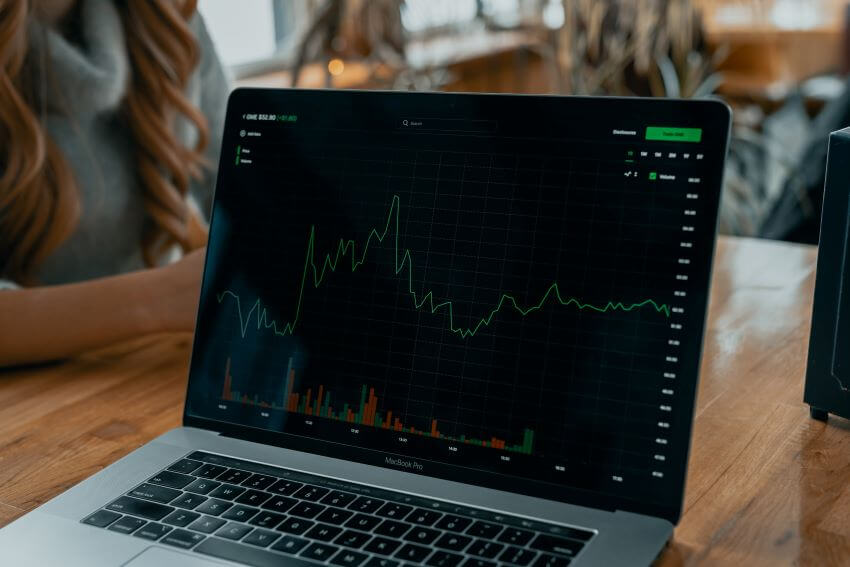 Stocks that focused on green energy and stocks for environmental advocacy have been around for a while. Government subsidies have traditionally backed them, but performance has taken off in recent years.
As alternative energy, sustainability, and clean commerce have grown in popularity, so has the performance of these critical stocks.
Like any stock, green energy stocks have the potential to be volatile, but the best environmental stocks will show steady gains with occasional jumps depending on the market.
With the long-lasting shift towards sustainability, eco-friendly stocks are here to stay.
See Related: Best ESG Funds to Invest For Impact
Our Selection Criteria For Environmental Stocks
Green stocks and climate change stocks are offered by companies whose main business model is eco-beneficial. Many companies offer stocks that protect the environment but are not currently fully eco-friendly.
Our list features mostly stocks for environmental advocacy, climate change stocks, stocks that protect the environment, and some green stocks.
The majority of the environmental stocks on our list are related to recycling, pollution control, water preservation, alternative forms of energy, and carbon abatement. To make our list, at least half of the stocks a company offers must be green, regardless of their industry.
See Related: How to Start Investing in Women
Our Top Picks Of The Best Environmental Stocks This Year
Clearway Energy
Clearway Energy is one of the most well-known public environmental service companies that support the environment. The company both develops and operates eco-based projects with a focus on renewable energy. If you are looking to invest in climate change stocks such as solar and wind, Clearway is a great option.
In addition to using renewable energy themselves, they also make going green easier for commercial bodies and consumers. They service 25 different states with a range of renewable energy assets and services to store green energy.
One of the most popular developments of the company is the community solar that allows both residential clients and small businesses to earn credits towards energy through a monthly subscription.
Not only does this lower their utility bills, but it also helps with the general conversion to renewable energy sources. With over 100 solar farms already in use and more in the works, this is a great environmental stock to consider if you are looking to diversify your portfolio.
See Related: How to Invest in Electric Car Charging Stations
Hannon Armstrong Sustainable Infrastructure Capital
If you are interested in well-performing climate change stocks, Hannon Armstrong Sustainable Infrastructure Capital should certainly be on your radar. Investing in climate-friendly solutions will give you average but steady returns.
They are a company that makes a point of backing companies dedicated to all forms of renewable energy, sustainable infrastructure, and energy efficiency.
In addition to investing, they also allow companies to seek funding. Still, as a rule, they must be neutral or negative in incremental carbon emissions to qualify for that funding.
We have certainly heard of companies looking to invest in green initiatives, but this one literally backs up their claims with their wallet and will only invest in companies who share their vision.
The company has shown solid gains in its first quarter and is on track to increase its earnings by at least 10% over the next two years. The great thing about this company is that you can directly invest in energy efficiency companies and renewable energy all in one place.
See Related: Best Impact Investing Books
Canadian Solar
All over the world, there is a push for clean and renewable sources of energy, which means there are global environmental stocks that are ripe for the picking.
One such company that is offering lucrative environmental stocks is Canadian Solar. Of all solar panel manufacturers, this is the largest producer of solar inverters, solar panels, and solar equipment in the world.
Although they develop and produce their own solar panels for residential and commercial clients, it also supplies parts to other companies that are involved in renewable energy.
Aside from solar panels and parts, they also manage global solar farms and have also opened up a new range of eco-friendly battery storage solutions.
In terms of sustainability, everything about Canadian Solar is crafted to go the distance. In the first quarter of this year alone, there was a 70% boost in profits putting their estimated value at over 6 billion dollars. As an investment, Canadian Solar is not only safe, and it offers a great chance of high returns for at least the next several years or more.
See Related: Best ESG Stocks to Invest Today
Ford
When it comes to stocks that protect the environment, chances are, the last thing you would think about is one of the largest car makers in the country. While Ford is well known for making cars powered by gasoline available en-masse, they are now just as committed to bringing cars and trucks that run on renewable fuels to the market.
Instead of stuttering to a murky end, Ford is doubling down its efforts to make car travel sustainable and eco-friendly.
They are trending towards the development and production of stylish, affordable electric vehicles for all. Their green programs fall under their Ford+ plan, which also aims to achieve at least 40% of their vehicles being fully electric by the year 2030.
While this may seem ambitious, they have the skills, infrastructure, and market share to make their green goals a global reality. One of the most famous cars in the Ford lineup, the Mustang has already hit the market with an electric option called the Mustang Mach-E.
They also have electric pickups and plans to release commercial electric vans sometime in 2021.
Their spending on electric transport and production will increase to as much as 30 billion over the next four years. The market has been highly receptive to the changes put forth by Ford, making it a great American-based environmental stock to invest in this year.
See Related: How to Invest in Wind Energy
Atlantica Sustainable Infrastructure
Sustainable living and caring for the environment come in many forms, but energy stocks for environmental advocacy are some of the best ways to fund change directly. Atlantica Sustainable Infrastructure works worldwide, dealing with renewable and eco-friendly energy generation companies and services.
Their work ranges from electric generation to wind-powered energy and more. The sustainable energy industry has many players, but this Canadian firm has its hands in just about every renewable energy source in the field.
They own a stake in sustainable energy facilities in several countries and hydro, solar, and wind electric generation farms worldwide.
In terms of investment, this stock is a long-haul option that will most benefit larger portfolios. Although they show positive long-term gains, they operate long-running assets as opposed to short turnovers.
Most contracts last for 16 to 30 years which makes these stocks a steady source of cash flow and also ensures the company will have plenty of financing for future green technologies as they emerge.
Their stock is currently just under $50 per share, making it affordable for big investors and those new to investing in environmental stocks as well. With a strong ESG standing, its growth is forecasted to continue on an upward trend for the foreseeable future.
See Related: Best Impact Investing Jobs
Brookfield Renewable Partners
Brookfield Renewable is an international company and happens to be one of the largest renewable energy firms also publicly traded. They deal in energy storage assets, wind and solar energy generation, and also hydroelectric energy production.
Most of the green power they produce is sold via PPA's, which offer a stable cash flow for investors. The steady flow also allows them the ability to expand their portfolio with ease and also invest in other renewable energy projects.
Their current focus is on new types of solar energy used to help power large and small consumers alike. Their shares are steady and set to increase at a moderate rate over the next several years.
See Related: Best Green Jobs to Start a Sustainable Career
Nio
Telsa is a big name on the market right now, but they are not the only electric car maker. Nio is a Chinese company that makes attractive, innovative, and sleek electric cars gaining popularity in the Asian market.
Their electric cars are moving works of art with floating car displays, massage seats, autonomous driving, soft-opening doors, smart air vents, radar, sensors, and two-spoke steering wheels. There is much more to this company than aesthetics, however.
They are in the works for launching a battery that is solid-state and will give each vehicle a driving range of 620 miles or more on a single charge. This is so important because it far exceeds the top range of Telsa batteries, making it a strong contender in the green energy automobile market.
Now is a great time to invest in this environmental stock before its base prices become too hot to handle.
They plan to expand their offerings to Norway in the coming months, which will be the first time their electric cars can be purchased outside of China. In May of 2021, their cars' overall deliveries doubled, giving the base stock price a generous boost on the open market.
With the sleek aesthetic appeal of their electric cars gaining wide appeal, this company is on route to matching or even overtaking their competitors in the same field.
See Related: Investing in Carbon Credits
How To Choose Good Environmental Stocks
Renewable energy companies are some of the best environmental stocks and tend to feature healthy balance sheets. This gives them an edge over other green investments since they often have more capital to help spur growth.
That being said, there are a lot of green stocks out there to choose from.
Renewable energy is ideal for investors who are looking for solids returns with a limited amount of risk. Other green stocks that are worth looking at are those that focus on biofuels and also those dedicated to sustainability.
Both are trending and set to take off as globally, and the world is leaning toward reversing the effects of climate change and encouraging a more sustainable way of living.
Stocks that offer multiple green options are the best bet for long-term gains, while those on the cusp of discoveries are also good investments for those with an existing portfolio that needs diversity.
See Related: Best Climate Change Mutual Funds
Related Resources