Climate change and air pollution are significant threats to our planet. Whether we realize it or not, we use several goods in our homes that contribute to these threats.
By using non-eco-friendly and non-home energy-saving products, we are damaging the environment. Moreover, such products are boosting our utility bills.
As a savvy shopper, you should seek energy-efficient products that benefit the environment while saving money. These items should not be considered an expense, rather an investment.
Unlock Sustainable Investing Opportunities 🌿
Join the green revolution by investing sustainably with our top partners. Discover platforms that align with your values and offer remarkable opportunities for growth.
In this post, we will learn about some home energy-saving products. We have put together the best home energy-saving devices that cut energy consumption in the home because of their intelligent design and solar energy.
But first, let's define what constitutes an energy-efficient product.
What is an Energy Saving Product?
As the name suggests, energy-saving products are those consumer goods that consume low energy without compromising work efficiency. In a nutshell, energy-efficient devices accomplish the same duties as their non-energy-efficient counterparts while using much less energy. Besides cutting energy bills, they minimize pollution and energy waste.
Using energy-saving home products is a brilliant way to combat climate change and clean the air we breathe. Thereby you improve the environmental performance index of your country.
According to a report, the global energy-saving products market size will reach USD 1,771.70 Billion by 2028. Even the European Union has pledged a 55 percent reduction in energy use by 2030.
How to Make Your Home Energy-Efficient
Energy-efficient homes conserve energy and reduce greenhouse gas emissions and wasteful energy consumption. Furthermore, they make extensive use of renewable energy sources.
According to a study, living in an energy-efficient building can save you up to 50% on your power bills. Additionally, such homes are more secure and comfortable.
There are plenty of things you can do to make your home energy-efficient. For instance, you can choose an energy-efficient design for your home and invest in the best home energy-saving devices.
Changing the whole architecture of your home needs significant financial investment. However, you may help the environment by purchasing energy-saving products for your home.
Let us learn about products that will save energy in your home.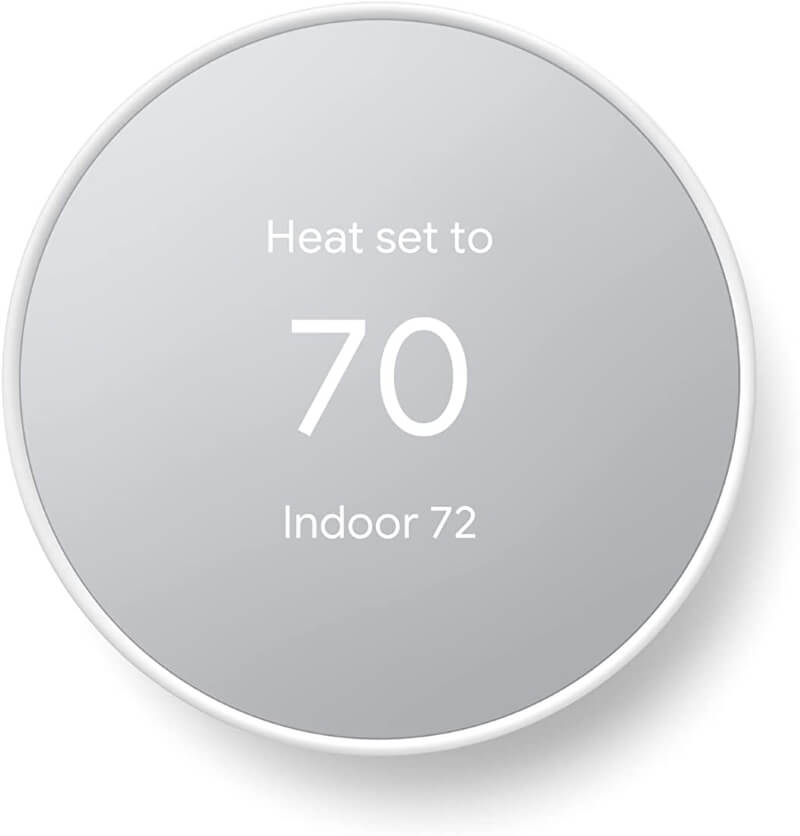 In recent years, smart thermostats have grown in popularity. It is among the best home energy-saving devices that help you adjust cooling and heating temperature settings in your home for the most favorable performance.
A smart thermostat connects to the internet via a Wi-Fi network and allows users to control their homes' heating and cooling from their Smartphone or laptop.
If you are looking for a popular smart thermostat, you may consider Google Nest Thermostat. It has become quite popular among people looking for a smart way to save energy and money.
Google Nest Thermostat is an energy star-certified thermostat for a home that works without a C wire. The device is intelligent since it automatically turns off your cooling and heating system when you leave the house. Thus it prevents energy waste for heating or cooling an empty house.
This programmable thermostat lets you build an energy-efficient schedule in the Google Home app on your smart device.
You can control the thermostat from anywhere. The device also monitors your HVAC system and provides you with an alarm if something does not appear correct.
Features:
Google Nest Thermostat can help you save up to 20% on your energy bills.
It is a user-friendly product that analyzes your patterns of use and adjusts the settings of the HVAC system accordingly.
You may use your laptop, tablet, or smartphone to gain remote access and make real-time changes.
The thermostat monitors your home all the time and alerts you if something is wrong.
See Related: Best Portable Solar Panels for Home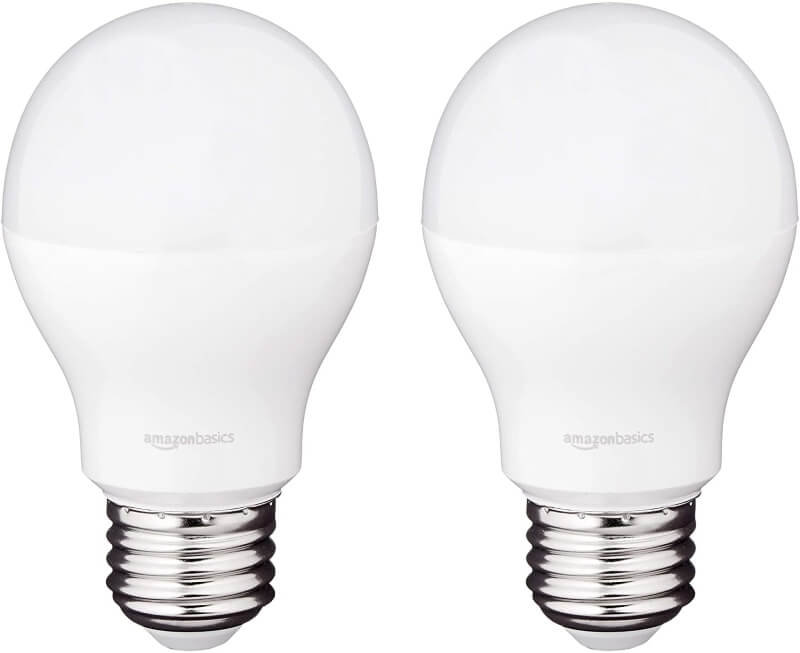 LED lights are well-known home energy-saving products that help you reduce your energy bill significantly. They have a longer lifespan than traditional lights. Replace your existing lights if you haven't already.
AmazonBasics 60 Watt LED Light Bulbs are known for their energy efficiency and longevity. If you want to replace your existing conventional lights, this bundle of two daytime, dimmable lights can be a great choice.
Features:
The AmazonBasics 60 Watt LED light bulb has a lifespan of 15,000 hours.
It offers 800 lumens of light.
It has a color temperature of 5000 kelvin which is adequate to create a bright daylight ambiance in any room.
The bulb requires only ten watts of energy.
See Related: Best Energy Efficiency Loans for Homeowners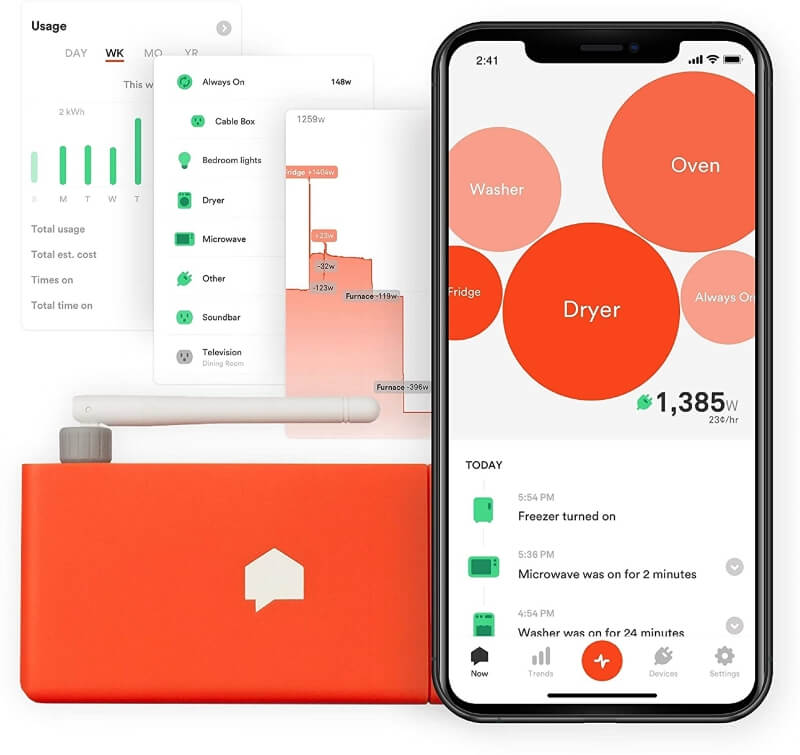 Do you want to minimize your energy consumption? Consider investing in an energy monitor. The device informs you which appliances in your home consume the most energy. It gives you a hint of how much you spend on energy.
You can make informed energy management decisions when you have data about your energy consumption pattern. Sense Energy Monitor is one of the intelligent home energy-saving products that help you monitor electricity usage in real time.
The device utilizes Machine learning technology to track the energy usage of different appliances. By using this device, you can track how much electricity you are consuming and which lights are on at your home. Sense Energy Monitor identifies patterns in your energy consumption and assists you and your family in being more efficient.
Features:
Sense Energy Monitor passes various safety standards.
You can install and operate it inside the electrical panel.
It lets you arrange custom notifications for crucial devices like flat iron, sump pump, well pump, etc.
You can track your every minor electricity consumption.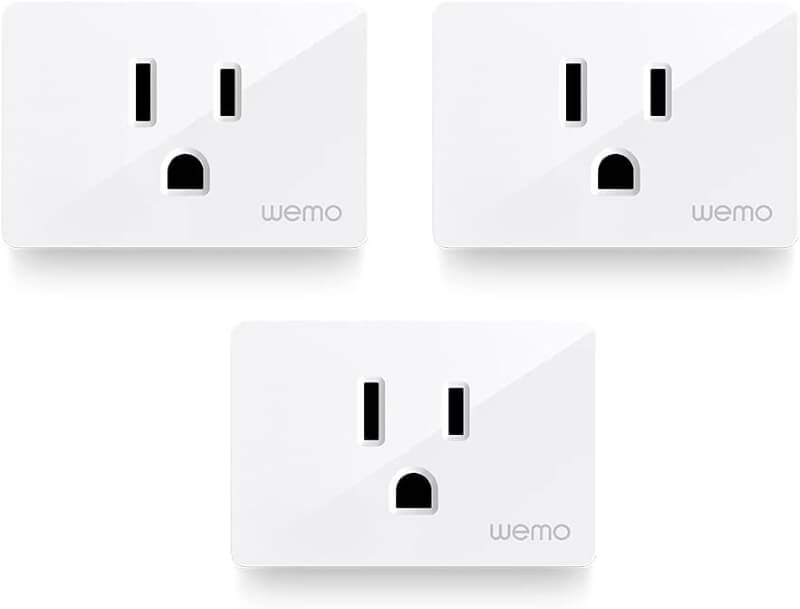 It is annoying when you realize that you have left your lights on mistakenly. You can now deal with this situation, thanks to smart switches.
Wemo Smart Plug gives you control over your lights and other devices remotely. This plug-in-mount smart plug works with Google Assistant, Apple Homekit, and Alexa devices.
Wemo Smart Plug utilizes a Wi-Fi network to provide wireless control of your lights and appliances.
Features:
Wemo Smart Plug can turn your device on and off from anywhere.
You can create worry-free schedules.
You can set it up quickly and easily with the free Wemo app.
It includes "Away Mode," which you can use to control your light schedules and make it appear as if you're at home. Thus you can protect your home from thieves.
The smart plug can be used with any existing electrical socket.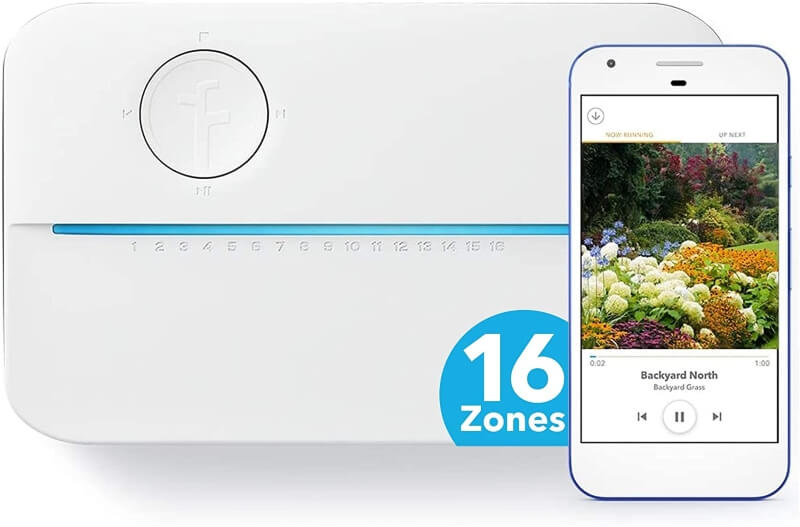 The problem with traditional sprinkler systems is that they continue to irrigate even if your lawn does not require water.
Rachio 3 Smart Sprinkler Controller is the solution to it. You can connect it to your existing automatic sprinkler system and prevent your lawn from under or overwatering.
The sprinkler controller takes control over the heads of your sprinkler with the help of an electric solenoid.
What makes it the worth-buying product is, it lets you set a watering schedule based on your soil conditions, plant type, and zone specifications.
It's one of the best home energy-saving solutions on the market, saving water, money, and time all at the same time.
You can connect it to your home Wi-Fi and toggle your sprinkler system from anywhere using your Smartphone.
Features:
Rachio 3 Smart Sprinkler Controller helps you save money and water.
You can reduce your monthly water bill up to 50%.
You can avoid watering your lawn in the rain with this intelligent device.
The device helps you see the estimated outdoor water usage and upcoming watering schedules.
Easy to install and fits your existing automatic sprinklers.
It schedules water based on lawn requirements, sun exposure, soil type, and plant type.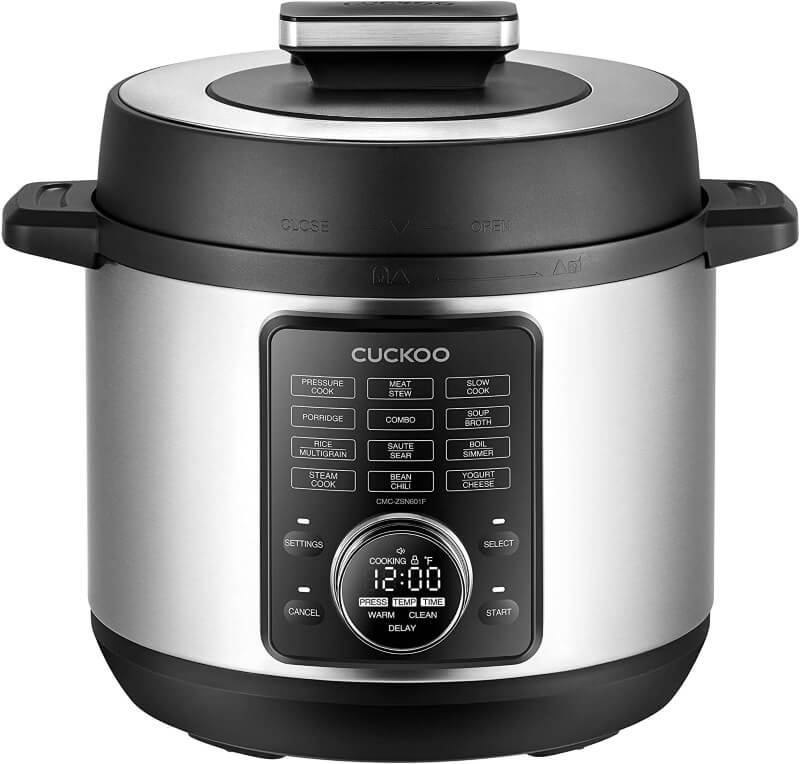 Is your standard oven or cooker wasting too much energy and taking too long? Replace it with a Cuckoo electric pressure cooker. It cooks food in much less time than a traditional cooker and does not use much water.
The cooker comes with multiple settings and helps you make various types of soups, stews, and rice.
This quick and smart cooker saves up to 70% on cooking time and energy compared to traditional cookers. It is a good investment if you want to save money on your natural gas and electricity bills,
Features:
The cooker has a superior stainless steel pot.
The Cuckoo cooker comes with automatic steam releasing technology.
It is a versatile cooker that lets you cook various food types.
You get twenty plus options to cook different soups, meat, stew, porridge, etc.
It features voice guide navigation, making it more user-friendly.
You can customize the pressure level and temperature as per your requirements.
TopGreener Motion Switch is one of the most innovative home energy-saving products. The sensor switch turns on or off the lights and fans automatically. The good thing is that you don't require any neutral ground wire to use this sensor switch. It comes with a PIR motion sensor that turns the light on automatically when there is occupancy in the room.
The switch combines both vacancy and occupancy sensors and provides you with more security and convenience. The sensor senses vacancy and occupancy and turns lights and fans off and on accordingly. You do not have to search for the switch in the dark with this switch.
Features:
TopGreener Motion Switch saves your energy bill by ensuring that fans and lights are switched off when there is no one around.
The device gets off automatically to save energy.
It prevents fans and lights from being accidentally left on all day.
The device allows various types of settings. For example, you can adjust the sensor's sensitivity to motion and for how long the lights will stay on.
It is an intelligent sensor that turns on the light automatically as soon as someone enters a room/hall and turns it off when there is no motion.
See Related: PACE Loan Calculator
In winter, you have to keep your heater on all day long which consumes a lot of energy. Sunbeam Quilted Heated Mattress Pad is an innovative energy-saving product that gives you cozy sleep in winter.
If you are looking for home energy-saving products, you must add this mattress pad to your shopping list. It gives you a sound, comfortable sleep and relaxes your muscles pain. Sunbeam heated mattress pad comes with a dual side controller with ten heat settings. You can adjust heat settings to soothe your legs, back, shoulder, neck, etc.
It comes with the EasySet Pro Controller giving your control over heat levels. The Thermo fine technology ensures proper heat consistency. The heat adjusts automatically throughout the night. The heated mattress pad is made out of 100% polyester fabric.
Features:
Sunbeam heated mattress pad features multiple heat settings for different purposes.
It has a Pro controller that gives you control over heat levels.
This quilted mattress pad is machine washable and dryer safe.
It comes with a 5-year warranty for extra peace of mind.
The pad features an auto-off function so you can sleep with peace of mind.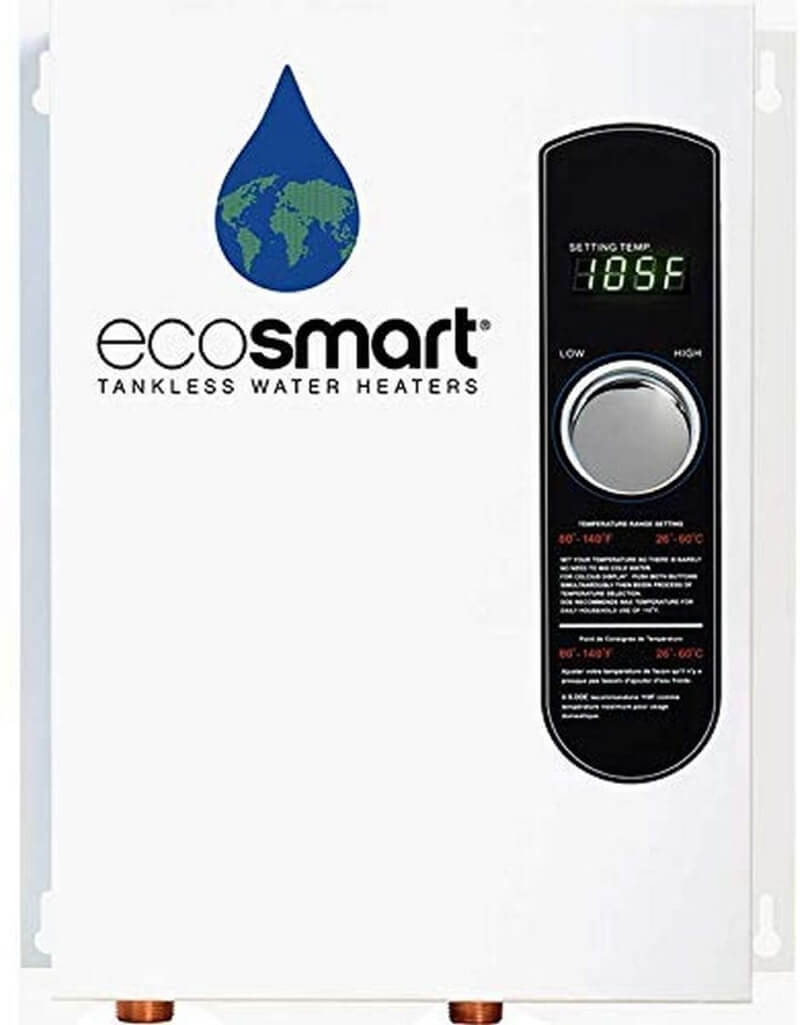 EcoSmart Electric Water Heater is one of the best home energy-saving devices. It gives you endless hot water and saves energy.
This energy-saving device features unique self-modulating technology that reduces the energy needed to heat water. It is an 18-kilowatt tankless electric heater providing between 1.8 and 4.3 gallons of water per minute.
EcoSmart Electric Water Heater gives you endless hot water. In contrast to traditional water heaters, it heats water through the unit rather than keeping it in a tank. Therefore, you get unlimited warm water.
It saves you enough time as you don't have to wait for the water to heat up. Furthermore, because the device lacks a tank, it saves space.
Features:
The EcoSmart Electric Water Heater is long-lasting and comes with a lifetime warranty for residential use.
You will never go out of hot water with a tankless water heater.
It has self-modulating technology that helps you save up to 60% of water heating costs.
See Related: How to Invest in Renewable Energy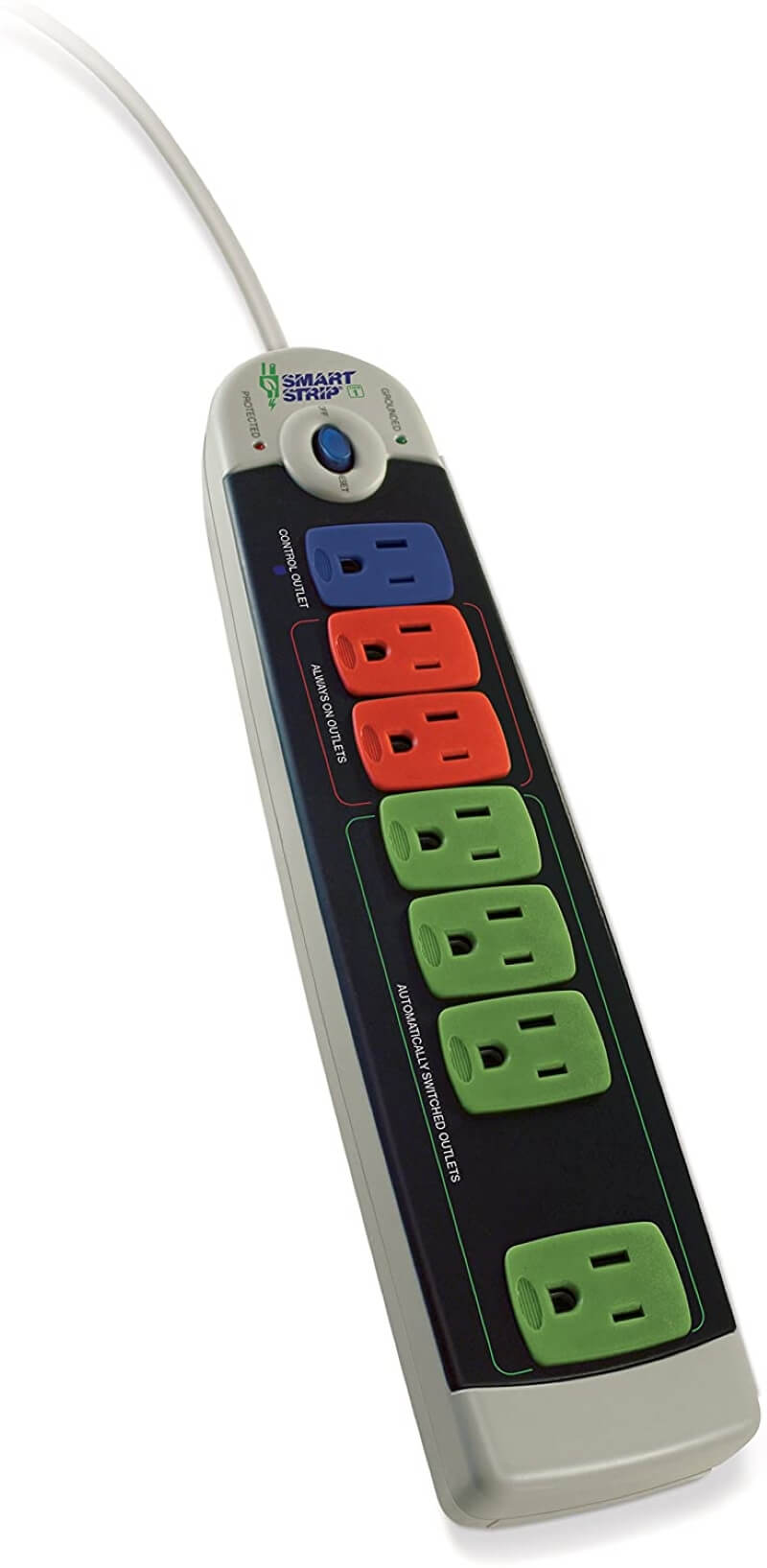 Sudden spikes in electricity can damage your electronic devices. If you have electrical appliances in your home that you leave switched on all day, such as a computer, printer, or Wi-Fi router, use this strip outlet surge protector.
Bits Limited SCG Smart Strip protects your electronic appliances from harsh power surges. You can utilize it for both your house and your business.
This intelligent home energy-saving product comes with proprietary auto-switching technology that shuts down devices that are not in use. As a result, it saves both electricity and money. The Smart Strip comes with seven outlets to plug-in multiple consumer electronic devices.
As soon as you switch off your electronic appliance, this smart strip shuts down the power to your electronic device. This unique feature makes this product budget-friendly and environmentally friendly.
Bits Limited's SCG Smart Strip has an excellent EMI/RFI filter and a 15-AMP circuit breaker to protect your device from electric surges. It also features a passive current sensor to ensure that your appliances are switched on and off safely.
Features:
Bits Limited SCG Smart Strip comes with 7 outlets.
It comes with a four-foot cord that allows you to plug in your appliance from a good distance.
The strip turns off automatically when it is not in use which saves energy.
It features EMI/RFI filtering to 52 dB.
See Related: Terrapass Review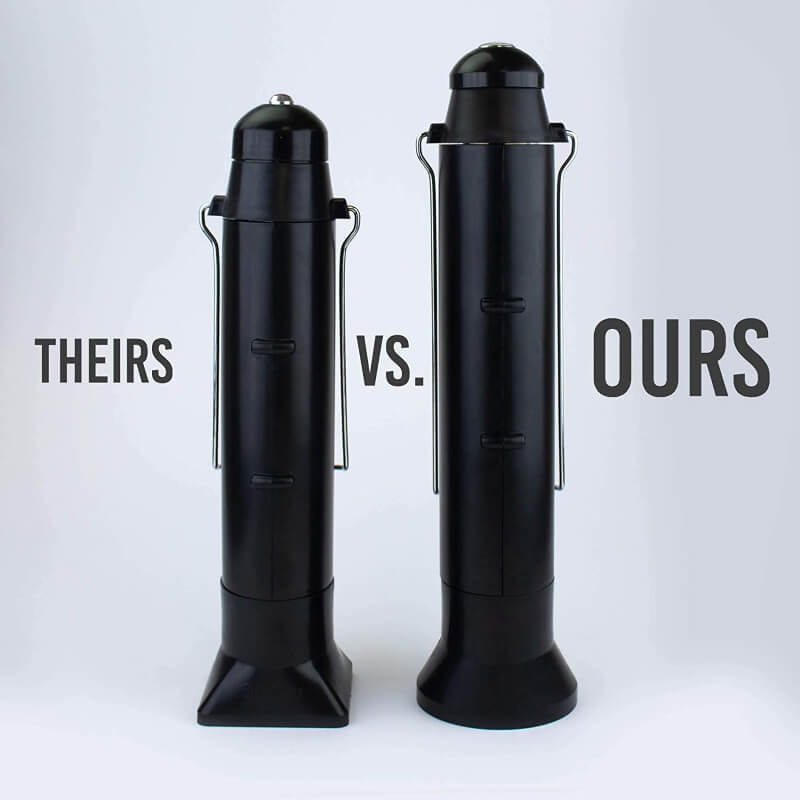 Electric water kettles use lots of electricity and might raise your utility bill drastically. A solar kettle thermal flask is an ideal replacement for an electric kettle. It is an energy-efficient way to heat water.
While this energy-saving product is an outdoor product, you can use it at home too. Apart from heating water, you can use this solar-operated kettle to make tea, soup, rice, and noodles.
Keep the kettle closed once you've finished cooking to keep the heat inside. Even after the sun has set, it will keep your food and beverages ready to eat and drink.
The kettle has two glass tubes made out of borosilicate glass. It has reflectors folded outside to capture maximum solar energy. They gather three times more energy from the sun than ordinary solar kettles. On the outside, the kettle is cool to the touch but warm on the inside. The kettle is cool to the touch but warm from the inside.
Features:
The solar kettle is compact but can hold 500ml of water.
You heat water at zero cost as no electricity is required.
It is a portable and durable product.
Depending on the season and sun, the kettle may take up to 20 minutes to warm. It reaches boiling point in less than an hour.
So these are some of the best home energy-saving products you can use to minimize your utility bill. By utilizing these products, you can do your bit to lower greenhouse gas emissions and other pollutants.
FAQs
What are examples of energy-efficient products?
Energy-efficient products are devices or appliances that use less energy to perform the same function as their traditional counterparts. Examples of energy-efficient products include LED light bulbs, smart thermostats, energy-efficient windows, and Energy Star certified appliances. By using less energy, these products can help save money on utility bills while also reducing greenhouse gas emissions.
What are energy-efficient things in a house?
Energy-efficient things in a house are products or systems that use less energy to perform the same function as their traditional counterparts. They are designed to reduce energy waste, save money on utility bills, and minimize the environmental impact of a home. Examples of energy-efficient things in a house include LED light bulbs, Energy Star certified appliances, programmable thermostats, and insulation.
What are 5 items that can save you energy at home?
Energy-saving products are items that can help reduce energy consumption at home. Installing LED light bulbs, using smart thermostats, and sealing air leaks are three common ways to save energy at home. Other energy-saving products include low-flow showerheads and power strips with surge protectors. By using these items, homeowners can reduce their energy bills and help protect the environment.
What devices save electricity at home?
Devices that save electricity at home are appliances or gadgets that consume less energy compared to their traditional counterparts. Energy-efficient devices, such as LED light bulbs, smart thermostats, and power strips, can help reduce energy consumption, lower electricity bills, and decrease carbon footprint. By using these devices, households can save up to hundreds of dollars per year on energy costs.
Related Resources