The internet is filled with many different investment options, but not many benefit from true sustainability. Demand for eco-investments, environmentally friendly ETFs, and green funds is increasing: more investors realize it's important to know where their money goes.
Sustainable investment options are opening up, and Terrapass is one way to invest in sustainable causes and strong businesses.
As an alternative to green ETFs from providers like GlobalX, Terrapass was first founded in 2004 in Texas. Now that green investment is under the spotlight, more people are hearing about Terrapass.
What exactly is Terrapass, and how does it work? How can you earn money through Terrapass, and what does this do for the environment?
Then, one more important question investors are asking is this: is Terrapass worth it when there are so many other investment options to choose from?
Here's a complete guide to the Terrapass platform, a Terrapass review you need to know how it works and why it could be the perfect choice for a new generation of investors who want to make a difference.
More About Terrapass
If you've just heard about Terrapass in passing, or this is the first time you have encountered the name, let's go through the basics first. Terrapass is a way to invest, but not like a traditional trading app such as Robinhood – instead, Terrapass is meant to be a little more specific than this.
Terrapass focuses more on helping investors purchase carbon offsets from different pre-approved companies.
Here's everything you should know about the basics of Terrapass.
What is Terrapass?

Terrapass advertises itself as a type of social platform that's made to connect users with potential investments – but unlike platforms like Robinhood, the focus of Terrapass is a very specific investment in carbon offsets. They are considered one of the market's most popular and well-known carbon offset programs.
There are some ways in which Terrapass can be compared to a trading platform, but also many ways it's different. Terrapass is also a means to environmental sustainability and not just a way to earn returns.
Terrapass was founded in 2004 as the idea of a student group. Now that more investors realize how important eco-investment is, more investors are looking out for options like Terrapass.
Investment doesn't have to impact the environment negatively; instead, the team behind Terrapass is sure that investment can help the environment move forward and heal.
What are carbon offsets?
A carbon offset is the reduction or removal of carbon dioxide emissions or other greenhouse gases made in order to compensate for emissions that occur elsewhere.
How does Terrapass work?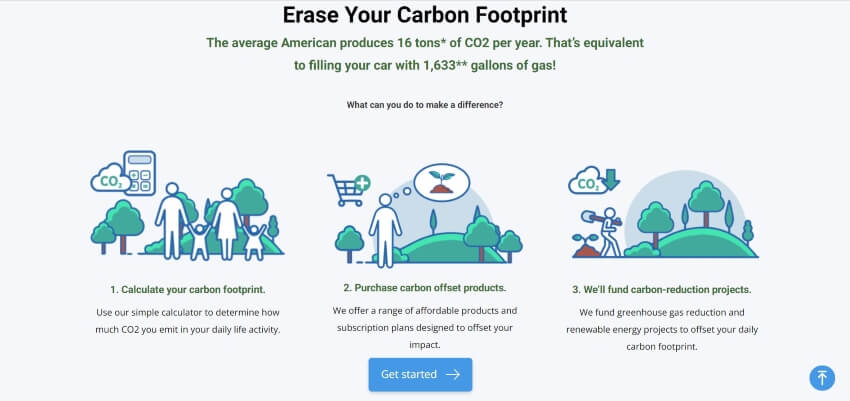 Terrapass can be described as a platform that connects investors and potential funders. If you are an investor, you can visit Terrapass for their list of companies to invest in. If you are one of these companies, you can visit the Terrapass site to sign up and link up to funders.
Terrapass goes one step further than just peer-to-peer stock investments. All investments into the system are applied to further practical causes that help the environment: this means that all the company listings you can invest in are guaranteed eco-friendly and responsible to the environment.
How can users sign up with Terrapass?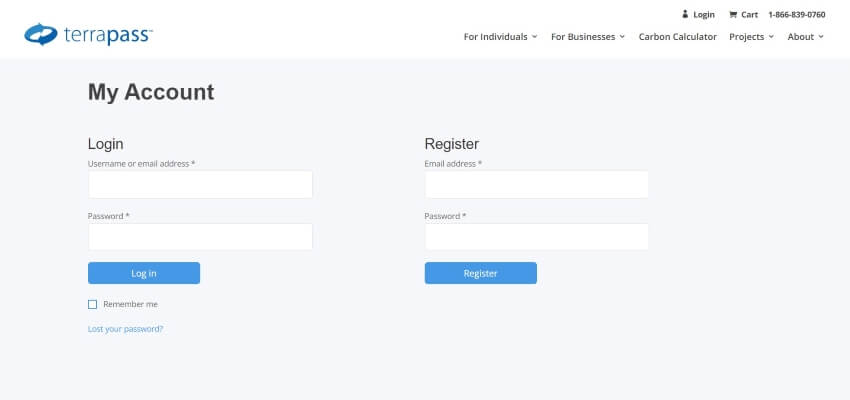 Terrapass boasts an easy signup platform that's no more difficult than a standard site like Google or Facebook. All Terrapass asks from the user is their most basic information – and you can even sign up to Terrapass with your Google account if you prefer to keep everything in one place.
The entire sign-up process should take a few minutes at best. Once you have registered, you'll be asked to confirm your e-mail address – two-way verification keeps your account just that one more level of safety.
With a Terrapass account, you are free to trade as you wish. Pre-selected investments will pop up on the platform, introducing the user to a wealth of new investments they didn't know existed.
Is Terrapass legitimate?
Terrapass has been around since 2004 and operates as a licensed and registered company. Terrapass is completely legitimate – and the good news is that all the relevant information is displayed on their website for visitors.
Terrapass is more than legitimate: they've been around for so long that they're more trusted as an eco-investment platform – especially for newcomers who have never invested.
Questions about the legitimacy of Terrapass are common. Of course, you'll want to know whether a site is real before you pay over any of your money! Terrapass is an open book, and their tech support team is available if you have any questions.
Is Terrapass a trading platform?
Yes and no, but there are good reasons for each of these answers.
Terrapass lets you view listings and trade your way through, just like a traditional stock trading app. But Terrapass is also a lot more than this, and the interface doesn't resemble apps like Robinhood – so don't expect it!
Terrapass branches beyond the basic trading platform thanks to very specific investments: this isn't business-to-business, but peer-to-peer. You connect directly to causes that could use your contribution – and you can see, through Terrapass, exactly what your contribution achieves.
Is Terrapass safe to use?
Terrapass guarantees security for their users and all user accounts, and they go pretty far to enforce this.
Suppose your account has been compromised in any way. In that case, it will get locked to stop scammers from stealing your money or information. You will have to contact Terrapass yourself to verify that you are the real user behind the account to get it to unlock.
Terrapass also uses high-level encryption for their home page – for most of the site. The Terrapass platform is completely safe to use and enforced by its malware-checking software that keeps the site clean. If there are any account issues, tech support is available to help.
How does Terrapass help the environment?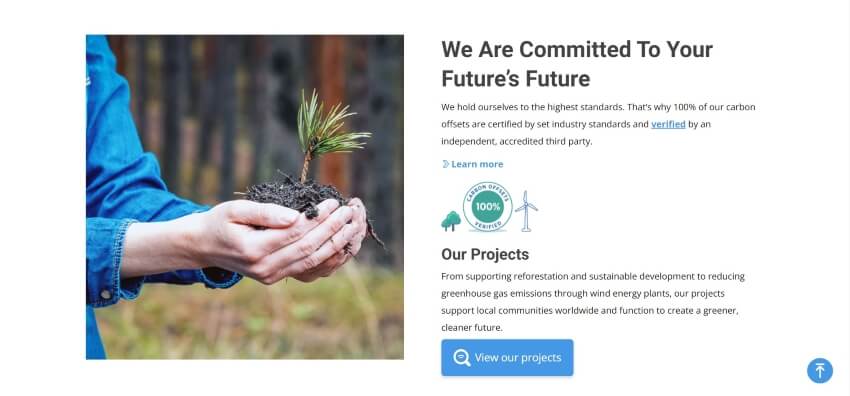 Terrapass allows only companies with a certified green rating that lower their carbon emissions – and that have no repercussions, like investments in sin stocks, that drag it through the mud.
All investments in Terrapass can prove they are doing something good for a project or company that contributes to eco-living or sustainable energy. It's a local, peer-to-peer green investment platform that can prove its worth to the environment.
How many trading platforms can say this as a whole?
See Related: Vinovest Review: Is It Legit & Worth It?
What are carbon offset products?
If you've read through the resources on Terrapass itself, you'll see many of the term "carbon offset" products. Now, what the hell are those?
Carbon offsets refer to the amount of carbon footprint reduction done versus not. Some companies and investments do well, while others do not. Companies that fall into the carbon offset category are the ones that Terrapass is interested in.
See Related: How to Achieve Carbon Neutrality
Why invest with Terrapass?
Terrapass investments are eco-friendly, making a good potential alternative to general trading sites like Robinhood. If you want specific investment in green industries, many are pointing to Terrapass first – if not, you might have to do all the work to find individual green ETFs.
How does Terrapass earn money back?
Terrapass tracks the money investors put in and, through an earning-share model, allows the original investors to earn in the long term. This is the best way to keep investment going in a way that benefits both sides of the bargain.
Traditional forms of company funding can have serious drawbacks, as can an investment in the stock market. The individual stock carries many risks, whereas investing in Terrapass claims to reduce this to a much safer investment -= for both you and the environment.
Can you really earn money with Terrapass?
Yes! Let's not forget that even though there is a focus on environmental sustainability, Terrapass is still made to be an investment platform that earns investors fair returns. That's why people sign up for it in the first place.
Reviews say that Terrapass can be varied in terms of how much you earn, exactly: that's not a specific drawback but a fact for every platform you could think of to mention right now. It all depends on how your investment does and how much of an investment you put in.
Pros & Cons of Terrapass
Should you choose Terrapass as your investment platform? There are a lot of reviews out there that say Terrapass is the single best investment platform they've ever found, but there are practically just as many reviews that say there might be better platforms out there to invest your money with… Who should you believe?
There are pros, and there are cons. It's true for anything, from the movies you watched last week to your investment platform.
Let's go over some things that help make Terrapass a great investment platform for eco-investors and some of the things that drag the platform down by a few notches.
Terrapass Pros
Let's go over some of the positive points of Terrapass first. It's one of the best carbon offset programs with the potential for returns, but more importantly, it can prove its positive environmental impact and has been around since 2004. Here are some of the pros of Terrapass:
Guaranteed Eco-Investment
One of the best (and possibly most important features of the Terrapass platform is that it offers a shot at guaranteed eco-investment. All the companies that Terrapass funnels your investment into are certified as environmentally friendly and focused on different carbon offset projects.
With other investment platforms like Robinhood, the investment focus is general. If you want to find an eco-friendly investment, you must look for green funds – but with Terrapass, everything is right there.
Terrapass guarantees that all the companies they feature are certified and make a difference to the environment.
A Comprehensive Carbon Portfolio
Terrapass offers a comprehensive carbon portfolio.
What this means for the user is that they get instant access to carbon offset programs that list with Terrapass to reduce their carbon footprint. Terrapass is much like traditional stock apps like Robinhood but has a more specific concentrated list of funds for good investments.
Other investment platforms and trading websites don't make it this easy to find sustainable investment options and carbon offset programs to invest in. Terrapass makes it easy to invest and purchase carbon offset programs from their platform.
The choice for the Investor
The choice is one of the most important things for an investor who signs up for a new platform. If you don't have your pick of several investments, you might get bored fast – and there's no lack of things to invest in through Terrapass.
Terrapass keeps the investor updated with new listings, and some of the best sustainable funds and businesses can be found here. That makes Terrapass great – and sometimes a better recommendation than other platforms without the eco-focus.
Mutually Beneficial Returns
Terrapass has been set up to benefit three channels when an investment happens.
First, investment is beneficial to the cause or company. Second, an investment matters to the investor – who earns their money back. Terrapass goes one step further, introducing environmental causes as the third channel that benefits.
The environmental angle is why Terrapass makes a more popular choice for eco-investors than most traditional trading platforms. Benefits aren't just to the company or investor but actually make a difference.
An Open Book Fund
All the information about the investment you might want to make can be found on Terrapass. They follow an open book policy, and all details about your potential investment are in plain sight or pretty easy to request.
Terrapass cuts out a lot of the complicated stuff with their transparency. That's reassuring and something that some of its competitors are known not to do nearly as well.
Easy Sign Up
Terrapass requires you to sign up before you can trade, but signing up is one of the easiest things you'll do this week, next to brushing your teeth. A basic username and details are required to make your first account, and deposits are made through a guaranteed secure channel.
After this, you can start making your first investment. If you are looking for a company to help reduce carbon footprint, Terrapass is a great pick considering it's ranked 40th among environmental sites.
Terrapass Cons
Terrapass isn't all perfect, and some reviews state the platform still has drawbacks. But what are the real cons of Terrapass – and are they bad enough to mean you should consider another platform?
Here's a look at some of the most important Terrapass cons.
Very Specific Investments
Terrapass is a pass into the world of sustainable investment and eco-friendly funds… But having said this, their focus for investors is very specific – and this could count as a negative for investors who want a bulky, diverse portfolio.
If you want eco-investment with a more diverse angle, you are better off looking at eco funds through another platform.
Terrapass is perfect for anyone who would like to see their investments impact the environment in more positive ways.
Needs Some Background
Trading apps like Robinhood are almost so easy to use that a kid could do, but websites like Terrapass require more explanation.
If you don't mind being up to your neck in background reading, that's okay – and this kind of experience is recommended anyway if you want to take any of your investments seriously. But if you want traditional "easy" one-click trading, choose another app.
Somewhat Limited Selection
Terrapass has more than enough investment options for the average person, but it's still a common criticism that their stock listings are limited. They have more startup companies and new ventures than established ones – though again, this is not necessarily a drawback but could be for some users.
Well, what's found on the site is too limited for you.
FAQs
Is TerraPass legitimate?
TerraPass is a legitimate carbon offset provider that allows individuals and businesses to offset their carbon emissions by funding clean energy and greenhouse gas reduction projects. TerraPass has been certified by third-party organizations such as Green-e and Climate, Community & Biodiversity Standards. TerraPass also offers a clear and transparent process for purchasing carbon offsets and provides detailed information about the projects that they fund.
Who is TerraPass competitor?
TerraPass competitors are other companies that offer carbon offsetting services. Carbon offsetting is the process of compensating for carbon emissions by funding projects that reduce greenhouse gas emissions. Some of TerraPass's competitors include Carbonfund.org, ClimateCare, and NativeEnergy.
What is the best carbon offset project?
In order to determine the best carbon offset project, it is important to consider the type of project and its specific goals, such as reforestation or renewable energy development. Additionally, the credibility and transparency of the project, as well as its additionality – meaning that the project would not have happened without the offset funding – are important factors to consider.
Do carbon offsets actually work?
Carbon offsets are a way for individuals and companies to reduce their carbon footprint by investing in projects that reduce greenhouse gas emissions. While carbon offsets can be a useful tool in combating climate change, there is debate over their effectiveness in actually reducing emissions. Some argue that carbon offsets can be unreliable and may not actually lead to the reduction of emissions they promise.
Related Resources
Kyle Kroeger, esteemed Purdue University alum and accomplished finance professional, brings a decade of invaluable experience from diverse finance roles in both small and large firms. An astute investor himself, Kyle adeptly navigates the spheres of corporate and client-side finance, always guiding with a principal investor's sharp acumen.
Hailing from a lineage of industrious Midwestern entrepreneurs and creatives, his business instincts are deeply ingrained. This background fuels his entrepreneurial spirit and underpins his commitment to responsible investment. As the Founder and Owner of The Impact Investor, Kyle fervently advocates for increased awareness of ethically invested funds, empowering individuals to make judicious investment decisions.
Striving to marry financial prudence with positive societal impact, Kyle imparts practical strategies for saving and investing, underlined by a robust ethos of conscientious capitalism. His ambition transcends personal gain, aiming instead to spark transformative global change through the power of responsible investment.
When not immersed in the world of finance, he's continually captivated by the cultural richness of new cities, relishing the opportunity to learn from diverse societies. This passion for travel is eloquently documented on his site, ViaTravelers.com, where you can delve into his unique experiences via his author profile.