As the economy grows, electric vehicle (EV) charging stocks could be the next profitable investment in the stock market. More and more consumers are turning to electric vehicles to save the environment. As this demand rises, the need for EV charging will increase, boosting the value of EV charging station stocks.
Although we have much time before majority consumer adoption, now is a great time to invest in EV charging stocks.
This article explains everything you need to know about the industry outlook, benefits, and risks. We also highlight the best EV charging station stocks to watch for as the market appreciates.
Top 10 EV Charging Station Stocks
Now that we understand the industry outlook, benefits, and risks, you must decide whether to invest. You could always mitigate your risk by investing in exchange-traded funds (ETFs).
However, you could maximize your returns by investing in a single company. Below are the top EV charging station companies to watch over the next decade as the industry blooms. For each company, we define its unique advantages.
That way, you can make an educated purchasing decision.

Rivian Automotive (RIVN) is an electric car manufacturer from California. It is a popular name in EV conversations because it is closely tied to Amazon. The company makes EV pickup trucks and SUVs.
The company is also one of the best EV stocks overall. It is comparable to Tesla, General Motors, NIO, and Ford because it is building a vast distribution of fast chargers and EV charging infrastructure. Rivian's goal is to successfully establish a presence of 10,000 Level 2 chargers and 3,500 fast chargers in North America by the end of the year.
See Related: How to Store Solar Energy for Later Use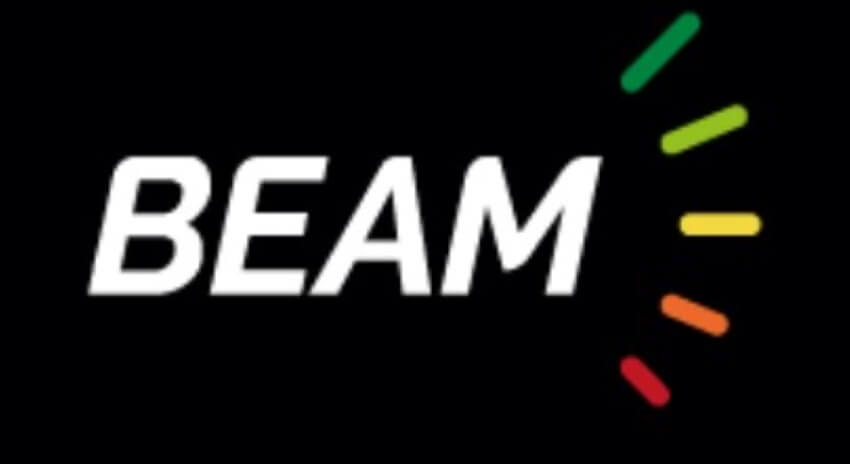 Beam Global, founded in 2006, has become a critical player in solar-powered products. It is a cleantech business with a vast EV charging station network. A unique aspect of the company is that its products run 100% on renewable energy.
Beam Global earned its respect in the industry by securing well-known clients like Johnson & Johnson, Pfizer, Alphabet, and others. It also forged relationships with the U.S. Marine Corps and NASA through long-term contracts.
See Related: Best Portable Solar Panels for Home

Volta's unique business model is popular with investors and is a major reason why it made the list. This company applies a digital advertising twist to its selling strategy. It provides EV charging stations and charging infrastructure while selling advertising space on its screens. Because consumer attention is paramount for marketing, this long-term strategy could be pivotal for Volta.
This digital media portion of the company generates a large revenue share. Volta is a worthwhile investment opportunity because of the company's positioning in our daily lives.
It strategically places charging ports where customers work, live, play, and shop. Not only do its charging ports benefit the local business community, but it also makes it easy for the consumer. The large monitors make for the perfect advertising space.

ChargePoint Holdings delivers innovative EV chargers and solutions to commercial, fleet, and residential customers. Based in California, the company also monitors and installs EV charging stations. We like the long-term growth potential because of its subscription-based business model, which will produce recurring revenue.
Regarding Level 2 charging, ChargePoint is a frontrunner in the North American market. As of January 2021, the company established a presence in 132,000 private and public charging locations in North America and Europe. It also has two fast-charging stations: the Express Plus and Express 250.
Most of the company's revenue comes from commercial clients, like stores or offices. These locations will offer to charge stations to attract employees or other businesses to their grounds. One thing to note is that the company does not produce revenue from selling its electricity as a utility.
ChargePoint makes money by offering EV charging stations and effectively maintaining them, making it one of the most well-known EV charging stocks. The company's revenue breakdown is as follows:
Commercial customers: 70% of total revenue
Residential customers: 14% of total revenue
Other revenue: 5% of total revenue
A few risks are associated with ChargePoint, like profit droughts, slow growth, and the threat of commoditization.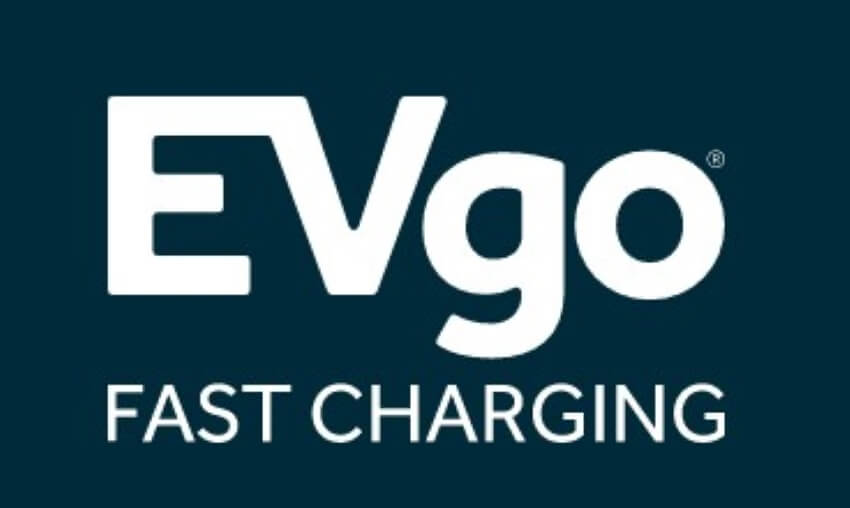 EVgo is a viable player in the industry because of its robust fast-charging station network. Not only did the company post record revenues and volumes in the second quarter, but it also had a reliable scaling plan.
With the increase in electric vehicle adoption, EVgo is in a prime position with its rapid expansion model. Its DC fast-charging business model is powered fully by renewable energy. EVgo also collaborated with General Motors to launch a program for charger deployment
The company is set to have a network of 3,250 DC fast charging ports by 2025. According to the company, over 2,000 additional charging stalls are being constructed.
This stall set will live within the next 10-24 months. The future quarterly earnings announcement will be something investors watch closely, which should give a good idea of how the expansion is coming along.
EVgo will also continue to benefit from policy support. Governments continue pushing for global greenhouse gas reductions to fight climate change.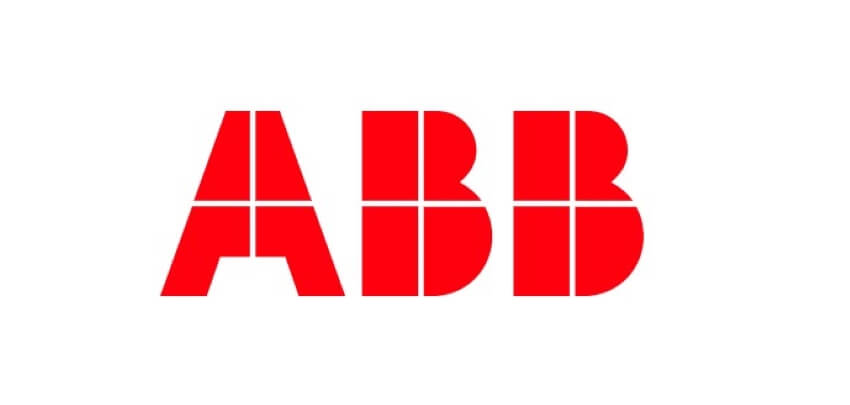 ABB is one of the most established manufacturers in the world regarding large electrical equipment, robotics, and automation. Not only is the company one of the biggest employers in Switzerland, but it has also been around for almost a quarter-century.
The company's three business segments showed profitability in the first and second quarters. ABB is also innovating its electrification business segment.
It recently revamped and transformed the e-mobility division. Its other segments include motion, robotics, discrete automation, and process automation.
ABB's key geographical growth comes from China, which produced a 24% increase year-over-year. Analysts see plenty of running room in additional nations attached to segments like South America, North America, and the EU.
Regarding the increasing demand, it saw a sharp increase within data centers, residential buildings, commercial buildings, food and beverage, water, e-mobility, machine builders, chemicals, and materials.
Long-term growth is imminent with ABB because of its strong global presence in EV infrastructure. ABB's products are found in 85 countries, including 400,000 global chargers.
The company is also the world leader in charging revenues and infrastructure. ABB also recently acquired the majority stake in Chargedot, echoing its commitment to the long-term growth strategy.

SunPower has established itself as a reliable solar company for over ten years. However, the company made a major pivot within the last year. SunPower broke out its manufacturing business into a separate organization, which used to be its largest competitive advantage.
The company also redirected its focus to commercial and residential solar by eliminating its utility-driven developments. As the company expands its energy storage solutions, we are seeing SunPower make money in the financial statements.
Revenue generation has been SunPower's largest challenge so far. Because of the competitive industry, the company has faced a challenge in generating long-term profit from selling solar panel solutions. Due to its rejuvenated focus on commercial and residential solar, the profit margins are a lot better.
The company's other large hurdle is debt. After SunPower invested several hundreds of millions toward building its manufacturing business, it saw disappointing returns. Because it spun off this business into Maxeon Solar Technologies, the debt on the balance sheet looks much cleaner.
There are several other transformations to look for in the coming decade for SunPower. Instead of being an installer and manufacturer of solar, the company is unveiling initiatives for energy management and storage for businesses and homes.
Now that SunPower turned around its margins, it must convert these pivots into sustainable volume growth. This goal should be much easier because of its services and software strategy.
SunPower's holistic approach to energy management will also serve as a critical competitive advantage. It now has a reliable system for controlling how solar power is sent, stored, or consumed within the grid.
The only thing to be aware of is the rising interest rates. Companies like SunPower benefit from lower interest rates to help finance long-term projects. If interest rates increase, it could hinder these innovative projects.
See Related: How to Invest in Renewable Energy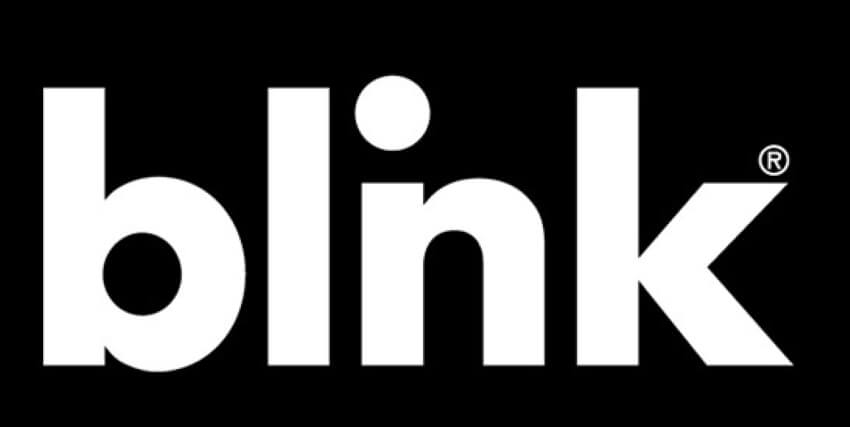 Blink Charging Co. has established itself as a leading provider of electric vehicle (EV) charging solutions, boasting one of the most extensive networks in the world. With a presence in 13 countries across the globe, the company has successfully installed and operated over 30,000 charging stations, catering to the growing demand for clean and sustainable transportation options.
As the demand for EVs continues to soar, Blink Charging is not resting on its laurels. The company is scaling its operations at an impressive pace, recently launching an additional 3,000 EV charging stations. This strategic move reinforces Blink Charging's commitment to spearheading the EV revolution and ensures that EV owners have access to a robust and reliable charging infrastructure wherever they may be.
With its wide-ranging network and continuous expansion efforts, Blink Charging is playing a vital role in accelerating the adoption of electric vehicles on a global scale. By providing convenient and accessible charging solutions, the company empowers individuals and businesses to embrace cleaner transportation options and contribute to a greener future for all.

NIO is an electric vehicle manufacturer from China promoting internet-based, mobile charge and plug systems. The company's battery-swapping offering is its most unique competitive advantage. This battery-as-a-service product strategy eliminates the need to plug in an EV to recharge.
All drivers must do is drive into a battery-swapping area, which will recharge the car in five minutes. The company has over 500 stations and is soon expanding into Norway. Toward the end of 2025, the company plans to have 4,000 battery-swapping stations installed. This battery-as-a-service program decreases the EV car cost by $10,000, a massive competitive advantage.

Tesla is one of the most exciting EV charging stock investments today. The company's innovative (but controversial CEO, luxury vehicles, and futuristic offerings make it a roller coaster of an investment.
The company has the powerful potential to disrupt the power generation and automotive industries with its EVs, Avs, solar generation systems, and batteries.
Tesla is in a class of its own when manufacturing electric vehicles. The company is best positioned to succeed if electric vehicles overtake gas-powered vehicles. Its robust network of superchargers and expansive battery gigafactories give the company a strong competitive advantage and foothold.
The company proclaimed that it would decrease its battery costs by over 50% over the next few years, which could yield a higher profit margin. Combining this with its large supercharger network makes Tesla a reliable investment for years to come.
EV Charging Station Industry Outlook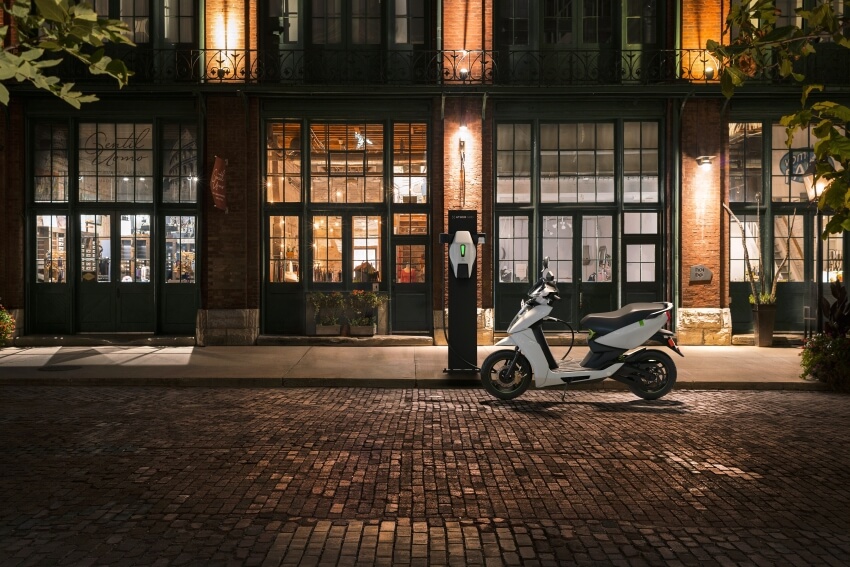 As the EV charging station industry continues to evolve, here are some things we need to understand before investing.
EV Charging Station as a Low-Cost Alternative
Petroleum products are more expensive for consumers, especially in emerging countries. One solution for these people is not to drive as much (easier said than done). Another alternative is moving toward electric vehicles with a lower operating cost. Manufacturers are also exploring new ways to build long-lasting EV batteries, which will extend the duration.
A perfect storm of low costs could boost demand for EV charging stations. The lower cost of electric cars and batteries will influence stocks positively.
Asia Pacific Market Dominance
Over the next 5-6 years, the Asia Pacific market expects to have the largest EV charging share. One of the main drivers for this growth is the Chinese economy. Consistent economic growth brings advanced technology, promoting the rise of EV charging stations.
Another growth factor is the Chinese government, which pushes the use of electric vehicles. As of 2020, the government invested $2.4 billion to strengthen the country's EV charging station system. Governments in Korea, Japan, and India are also announcing initiatives to boost the number of electric vehicles in the country.
Are electric charging stations a good investment?
Electric charging stations can be a good investment due to the growing demand for electric vehicles. As more people switch to electric cars, the need for charging stations will increase. Governments and private companies are also investing in the infrastructure needed to support electric vehicles, further driving demand for charging stations.
Why Should You Invest in the EV Charging Station Stocks Going Forward?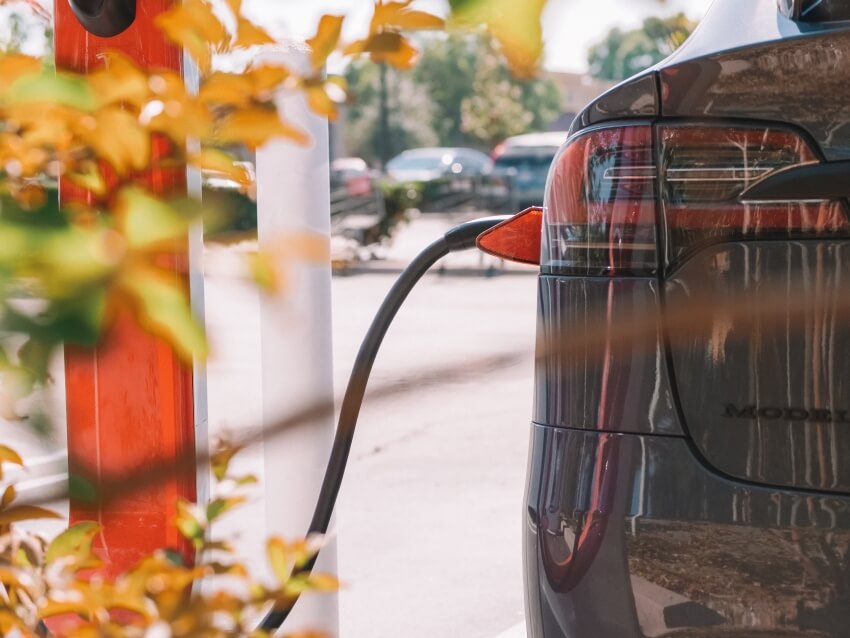 You might ask whether it is worth investing in EV charging station stocks? The electric car and charging station industry is the engine behind the renewable energy movement.
The charging industry will flourish because millions of electric vehicles require regular charging. So if you want to stay ahead of the curve, it's the safest choice. Besides consumer cars, here are a few other vehicles that will require electric charging:
Commercial vehicles
Tractors
Delivery vans
Delivery trucks
Buses
According to Blink Charging, over one million electric vehicles exist in the United States. By the year 2030, that number is expected to appreciate 13 million.
In addition to government renewable energy plans, here are several other reasons why you should consider investing in the electric vehicle charging market:
Disruptive, innovative technology will soon replace gas stations
Many businesses will leverage the flywheel concept to scale
Changing customer preferences and high-growth potential will drive rising EV revenue
Customer loyalty and recurring revenue models will also drive EV charging station company growth
If momentum grows for fighting climate change, the EV charging station industry will benefit
FAQs
What are the best EV charging stocks?
There are several good EV charging station stocks to invest in, including Blink Charging (BLNK), Wall Box (WMX), EVgo Inc. – (NASDAQ: EVGO), and CHARGE Point Holding (NYSE: CHPT). Some companies strongly focus on EV charging, while others may provide other charging services. It's important to research before investing in any stock, but these are good options for starting.
Who is the leading company in EV charging stations?
Tesla is the leading company in EV charging station infrastructure worldwide and the second leading company in EV charging stations is ChargePoint, with its vast network in North America. It has around 60,000 charging stations in multiple countries to help its customers improve their electric vehicle charging experience.
Which company has the most EV charging stations?
CHARGE Point Holding (NYSE: CHPT).
What stock company makes electric car charging stations?
Is ChargePoint Holdings Inc. the stock company that makes electric car charging stations? ChargePoint Holdings Inc. is an American electric vehicle infrastructure company that designs, develops, and manufactures charging stations for electric cars. The company also provides a mobile app that allows drivers to locate and reserve charging stations.
Related Resources