Ellevest is here to change the financial and investment world for women. This Ellevest review shows women just how to access investment opportunities and transform their lives.
Investing is essential to women, just as it is to men. However, only a handful of women have access to investment opportunities. Those who do invest have a hard time explaining their needs to men who dominate investment companies.
Only 5% of investors in the US are women. Yet, women are the majority of the population. There are more than 169 million women in the country as compared to 162 million men.
Unlock Sustainable Investing Opportunities 🌿
Join the green revolution by investing sustainably with our top partners. Discover platforms that align with your values and offer remarkable opportunities for growth.
Such under-representation of women's investment needs is the driving force behind Ellevest.
The online investing platform makes it possible for all genders to access the right investing information and coaching without bias. And, this Ellevest review shows us just how.
What is Ellevest?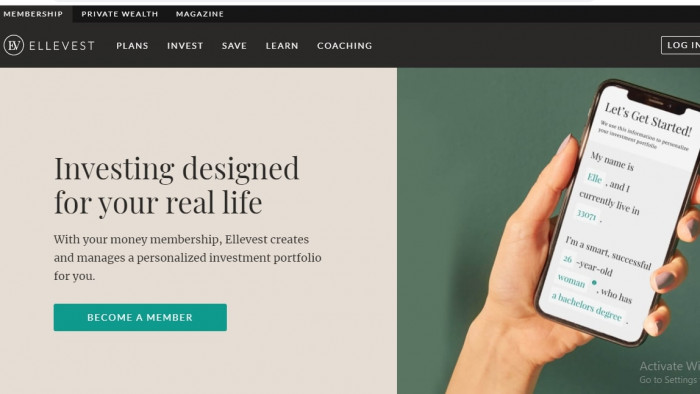 For the longest time, men have been at the forefront of investing. They had access to the best products and advisors that made it easier to create wealth. But now, women and people of all genders can have the same access, according to Ellevest investing reviews
Sallie Krawcheck and Challie Kroll came together to make this vision of women investors a reality. They founded Ellevest in 2014 as an online Robo-advisory platform for investing. The firm has experienced exponential growth and so far has more than 100000 users.
Ellevest's investments from these users are above $1 billion and rising. So far, many of the clients are women seeking better investment options that cater to their needs. The driving force behind it is the algorithm that takes note of the fact that women live longer.
That means women need more investment to save money for an extended retirement. Additionally, it's mindful that women to date still suffer wage disparities at the workplace. Therefore, they need better financing for the future.
At the start, Ellevest was an investment platform focusing on long-term wealth management. But, now it has numerous other services available for its clients.
In this Ellevest review, you learn more about this diverse company offering financial coaching, banking services, and debit cards, among others.
Ellevest Review: How Does Ellevest Work
In this Ellevest review, it becomes clear that this is an investment firm for women. They make up 90% of the total number of users.
Many feel this is a company that empowers their financial future and equips them with the right tools.
Ellevest serves its customers in two ways. These are:
Private Wealth Management
This is the service for you if you have $1 million and above to invest. Ellevest comes in and helps you manage the wealth and increase it with time. Here, it's all about financial coaching using all resources available in the company.
Once you invest the money, you can access complete Ellevest investment services.
A team of skilled specialists offers these services. These include financial advisors, client service professionals, and investment managers.
Such a skilled team gives you insight into better investment opportunities that will help you grow your wealth.
Ellevest Membership
Every woman or gender who wants to take charge of their financial future can access Ellevest membership.
Everything takes place online, from registration to investing. You can download the Ellevest App on your device.
Investors have access to a diverse group of services that include:
Career and Financial Coaching
Experts are available to help you navigate your career and make better choices with finances. That way, you don't have to do it alone. It's an excellent service for women and offers extensive guidance.
How do you spend and save the money you make? Ellevest offers investors advice on the best saving and spending practices to grow wealth.
No matter your goal and how much money you have, you can invest with Ellevest. It's open to all who have financial goals they want to achieve.
It's not all about investing money. Ellevest company review shows that it has a mission of educating as many people as possible about finances. There are numerous resources available, like video tutorials and workshops.
With this information, you can progress with your Ellevest Review. It's clear the company's primary focus is women, but why is that?
Why is Ellevest for Women?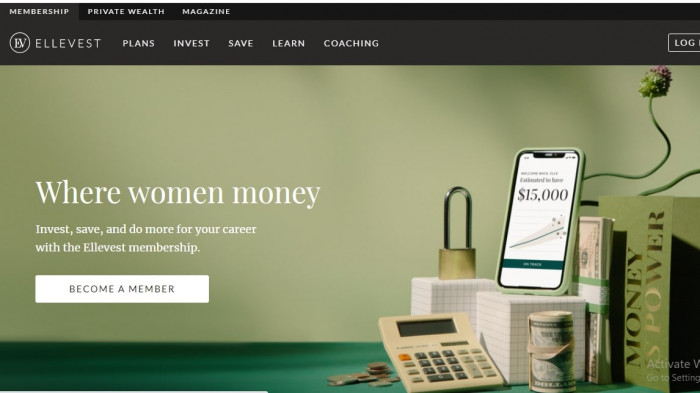 Primarily, most of Ellevest's investors are women, and it's with a good reason. Men had dominated the world of finances, wealth, and investing for a long time. They created most of the financial services available today.
Back then, a woman's financial future was dependent on the men around her. But now, women have access to their careers and finances. Still, most of the investment opportunities available cater to men.
That's until companies like Ellevest came along. Ellevest serves a need for women to find financial advice and investment opportunities that suit them.
Numbers don't lie. Men, specifically white men, own over 90% of investment firms.
The same is reflected all across the financial advisory industry, stock trading, and other investment opportunities. Men dominate the world of finances.
But, a man can't understand the financial needs of women 100%. Women have different financial markets that are driven by various motivations. Also, certain factors like lower wages, more financial responsibilities, and a longer lifespan dictate their financial goals.
With that in mind, it's clear why women need an investment firm by women for women. Ellevest founders were aware of the gap that exists and took that as the driving force behind the company.
Digital accessibility empowers women to take charge of their financial future. As an investor, you can see what is happening to your money and get as much advice as you need.
Its greatest attraction is the fact that the firm offers lots of advisory coaches in career and money.
Is Ellevest Accessible to All Genders?
Just because the company focuses on women, it doesn't lock out men. It's an investment platform open to all genders without any discrimination. Ellevest user review is positive since everyone can create an account and access the wealth of financial advice on offer.
But, it's worth noting that this is a firm for women + other genders. Genders like non-binary remain underrepresented in many ways. Ellevest is among the first financial investment platforms to acknowledge this.
Ellevest is vocal about its support for these genders and continues the conversation.
It opens the door for everyone who has felt the finance industry doesn't consider them.
How Much Does Ellevest Membership Cost?
As a beginner, you need to open an account with Ellevest. Yes, the investment platform focuses on women, but it's open to every person who wants to invest.
Ellevest has three membership plans. These are:
Executive Membership Plan
This is the highest membership plan you can sign up for on Ellevest. Investors can start investing at $9 per month or $97 per year.
Once you register an account, you can access a diverse investment portfolio, on-demand online learning, banking services, career and financial coaching, retirement advice, and multi-goal investing.
Plus Membership Plan
Plus Membership Plan clients require an investment of $5 per month or $ 54 per year. That gives you access to all services in Executive membership apart from multi-goal investing.
Essential Membership Plan
Beginners testing the waters can open an Essential membership plan account and start with $1 per month or $12 per year. That gives you access to all services in Plus membership apart from retirement and multi-goal investing.
It's easy to start your investing journey with $1. Ellevest understands people need time to study the Robo-advisory platform before investing further.
Plan pricing is simple and easy for every investor to understand, plus there are discounts that apply now and then.
The good news is you don't have to remain under one plan. As your finances grow, you can move from one financial plan to the next. The essential part remains the career and financial coaching services available in every plan.
Ellevest doesn't charge investors an advisory fee. It differs from many other advisory teams that charge coaching services depending on the amount you invest. So far, Ellevest.com reviews are positive though most people are on the fence about the platform.
But, in this Ellevest review, it becomes clear this is a platform only available for people living in the US. Investors must be 18 years and above to open an account.
You need a social security number or any other form of identification.
How Does Ellevest Private Wealth Management Work?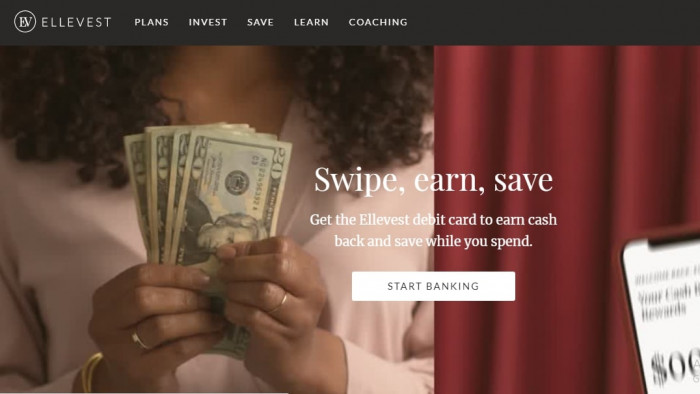 Ellevest Private Wealth Management is open to all clients who want to invest $1 million and above. This category is different from the other membership plans and is exclusive in terms of services on offer.
Clients get more focused financial advice and coaching to increase their wealth. Once you set up a Private Wealth Management account, you get your advisor.
He/she will dedicate their time and knowledge to you.
As a private wealth client, you get:
Top-tier career and financial coaching
Team of advisors that work with your team
Complete investment management
Adjust financial plans to align with your goals
Personal financial plan
Private wealth is a service open to those who can afford the $1 million and above investment mark. You receive complete services from the company that others don't once you set up an account. At the same time, all your investments are accessible via an online portal.
Additionally, the team keeps an eye on your accounts to make changes when the market shifts. Reviews on Ellevest indicate that those at the top tier get better services.
See Related: Green Century Funds Review: Is it Worth?
Ellevest Portfolio Construction
Ellevest is a robo-advisory platform that creates investment portfolios for its clients based on several factors. These factors include salary, which is why there are more than 2,500 portfolio options available.
It matters if you choose an impact or core portfolio.
The company has a partnership with Folio Investments to manage the different portfolios. The goal is to keep monitoring and managing clients' money to increase their wealth through SRI and sustainable investing.
While the platform has the right goals in mind, reviews of Ellevest are crucial. One area many people grapple with is the fact that only individuals can invest.
That means groups aren't capable of setting up an Ellevest account.
See Related: Greensky Finance Review: Is It Legit?
Ellevest Banking Services
Ellevest offers banking services through Coastal Community Bank. Customers can access Ellevest Save and Ellevest Spend accounts.
Once you open an account, you get a debit card issued by the same bank, an FDIC member.
Ellevest bank accounts accept deposits of up to $3000 each day. You can do this by linking your bank account and making a transfer. The monthly deposit limit is set at $7500.
The limit is lower when you want to move money from Cash apps like Venmo.
You can only withdraw a maximum of $3000 per day and $7500 per month in terms of withdrawals. Transacting with the debit card on an ATM has a limit of $510.
These limits appeal to many, but it's crucial to read through more Ellevest financial reviews to get a better picture.
See Related: Vinovest Review: Is It Legit & Worth It?
Pros of Ellevest
As a beginner, you don't have to deposit any funds in an Ellevest account. The $0 minimum requirement helps you first to learn about the platform then invest.
Affordable Membership Plans
Any person who wants to start their investment journey can set up an Ellevest account. The lowest amount is $1.
Private Wealth Management
There's a different plan for wealth management. It starts with $1 million and above.
Career and Financial Coaching
No one can deny the dedication of Ellevest in empowering women and other investors. You can access lots of on-demand coaching, advisors, and workshops.
The knowledge you get can help you make a sound financial decision and grow career-wise.
Now you can access banking services at Ellevest and even own a debit card.
Ellevest is open to all. But, its primary focus is women investors. It provides industry coaching and advice for women who want to take control of their financial future.
And, various online Ellevest client reviews indicate satisfied members.
Cons of Ellevest
Only for Individual Accounts
Ellevest accounts are only accessible to individuals. It's not possible to open a group or joint investment account.
Ellevest invests primarily in bond and stock ETFs. There's no active trading available. If you are more into active trading, this might not be the perfect platform for you.
Related Resources